Taylor Swift has hit back at people who "don't care" about following COVID safety guidelines. Keep scrolling to read what she had to say...
Since her debut album back in 2006, Taylor Swift has captured the hearts of millions.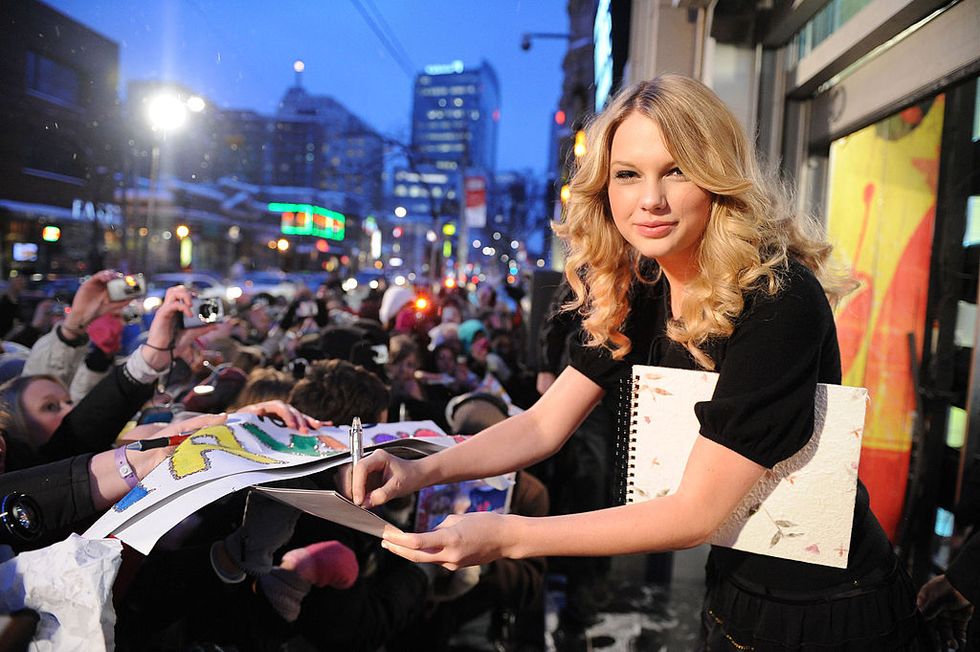 via: Getty Images
Her self-titled album sold 39,000 copies in its
first week
... Not a bad job for an eighteen-year-old newbie writing her own cutesy material, right?
But her second album was the one that really catapulted her into stardom.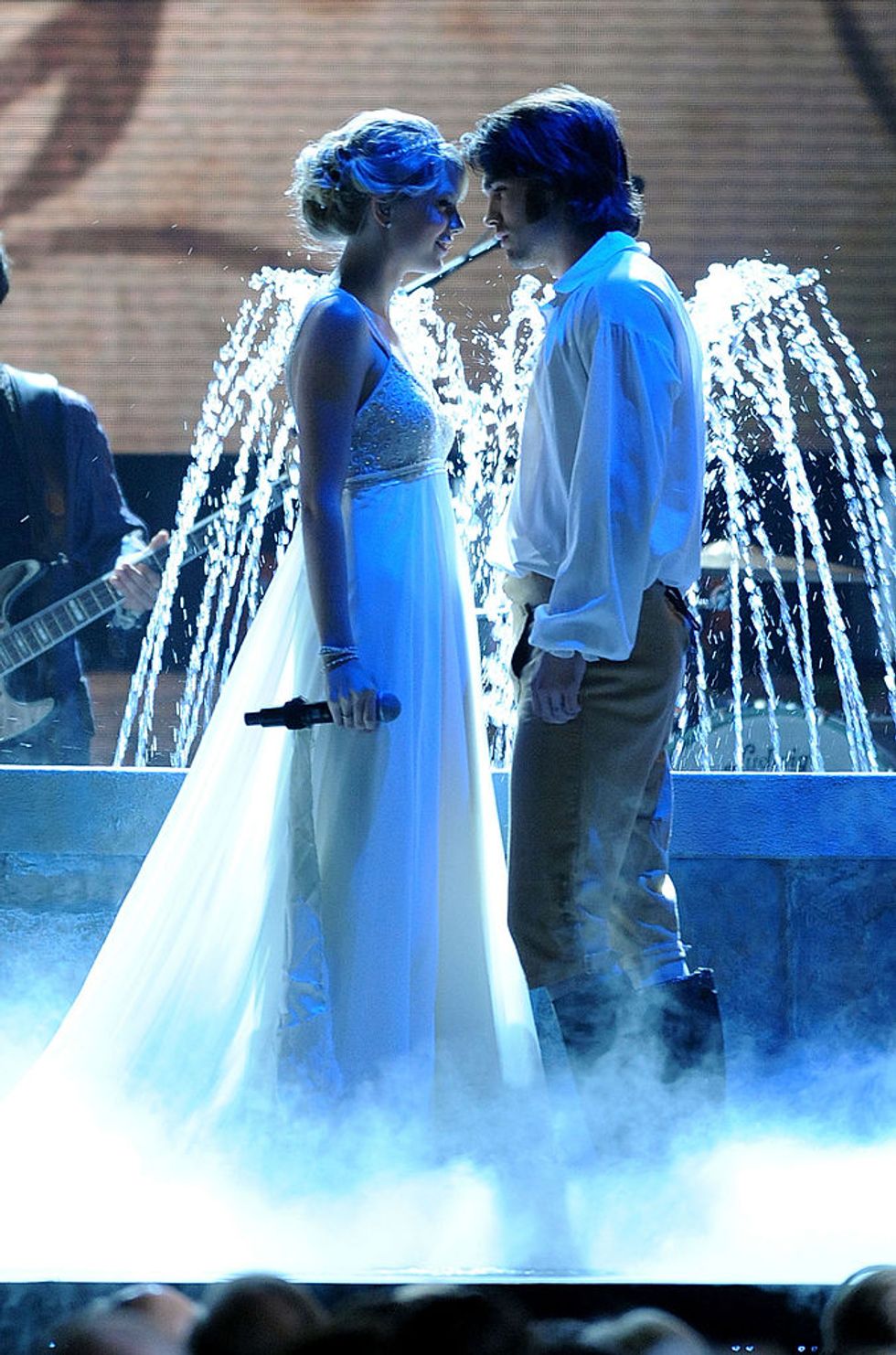 via: Getty Images
With hits like "Love Story" and "White Horse", Taylor found herself at number 1 on the Billboard 200 Album Chart.
And, fast forward ten years, she has now achieved accolades that most artists only dream about.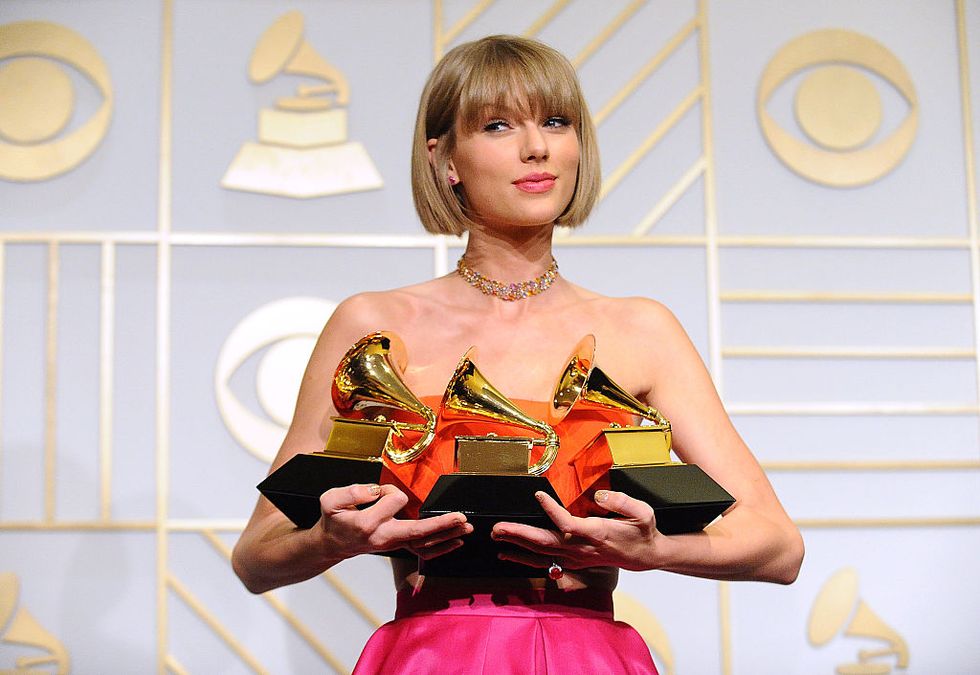 via: Getty Images
It's safe to say that she has well and truly cemented herself in the industry.
However, where there is good, there is always bad.
The journey hasn't been an easy one, but Swift hardly discussed the dark side of the business, until very recently. She seemed to get sick of keeping up the pretense that everything was okay when behind the scenes, she was struggling with aspects of her personal life.
But even though those difficult times, she managed to produce some quality content.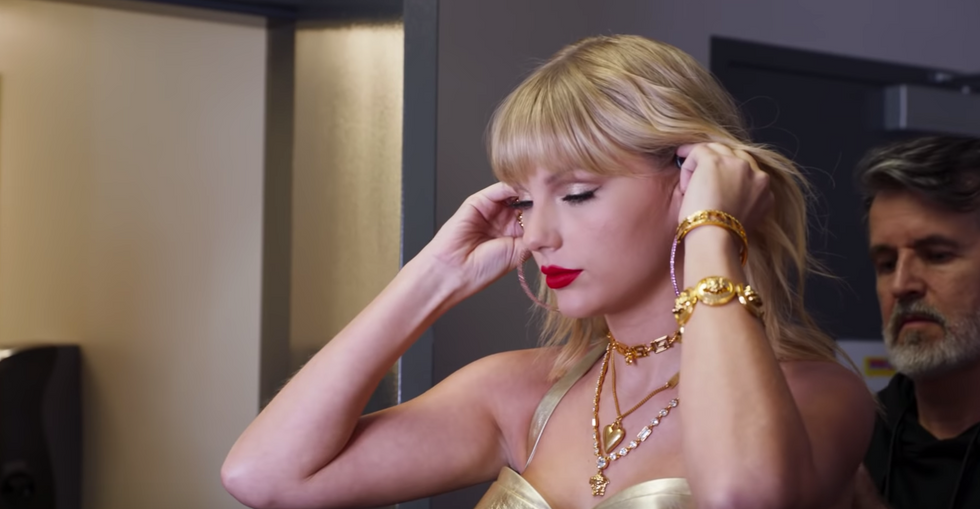 via: YouTube
We all know Taylor Swift is an amazing songwriter and music producer, but there's one thing she doesn't get enough credit for... And that's her overall creative talents.
Her self-directed music videos are visually amazing.
From "Wildest Dreams" to "Blank Space" to "You Need To Calm Down", it's hard to pick which one is the best.
Remember when the release of "Bad Blood" took things to a whole new level?
With an all-star cast making cameo appearances throughout the 4-minute clip, it was hard not to become hooked. And don't even get me started on the visuals... They were amazing.
And she received a lot of positive feedback for her efforts.
She, alongside Joseph Kahn and David Gould, directed the video. The singer decided to put her creative skills to the test and it really paid off. "Bad Blood" has now been viewed over 1.3 billion times since it came out 4 years ago.
And, in the music video for "The Man", she took full creative control.
Taylor dropped her video earlier this year and, after watching it, I am inclined to say that it is her best yet.
The singer has taken reinvention to a whole new level...
In her documentary, Miss Americana, she explained how women in the industry are expected to keep on reinventing themselves in order to stay relevant.
And she explained how that came at a cost to her...
She wanted to stick with her original roots, promoting her hand-written love songs, but often found herself conforming to the standards. In her early twenties, she moved from the country vibe into mainstream pop in order to further her career but it came at a cost.
But, following this, it was time to take a break.
And after a year of healing, she came back with a gentle vengeance.
She decided that it was time to use her voice.
Another aspect of the documentary that she talked about was how she was forced to stay out of political issues, even ones that called her own morals into question.
There was so much she wanted to say... But she didn't.
However, it all got too much and she decided enough was enough. Regardless of the advice she was given by her management, she decided she was going to use her music as her political voice, standing up for minority groups and the issue of inclusivity.
And we saw examples of this in "You Need To Calm Down" and "Only The Young."
YNTCD is a song dedicated to the LGBTQ+ community and how they should be proud of their identity while OTY, a pretty new release, emphasizes how the youth have the power to promote political change.
Then she used her platform again to speak out for the better.
and release date of the album all at once in a series of Instagram posts.
She wrote:
Folklore will have 16 songs on the standard edition, but the physical deluxe editions will include a bonus track called 'the lakes.' Because this is my 8th studio album, I made 8 deluxe CD editions and 8 deluxe vinyl editions that are available for one week. Each deluxe edition has unique covers, photos, and artwork."
Now it's here, people are loving the acoustic folk record that Taylor wrote during quarantine...
But there's one song that stands out amongst the rest...
Track thirteen, "Epiphany." In the album's prologue, Taylor mentions that her grandfather's experience in the military was one of her reference points when thinking of themes and imagery for the album.
The lyrics are beautiful.
The song, which describes the experience of someone searching for an epiphany, opens with a scene from the battlefield, written from the experiences of her grandfather.
But some people think she's referencing the coronavirus pandemic, too.
The lyrics read: "Something med school did not cover/Someone's daughter, someone's mother/Holds your hand through plastic now/Doc, I think she's crashing out/And some things you just can't speak about."
Many people believe these lyrics are a direct acknowledgment to the sacrifice frontline workers have made during the pandemic...
Even if you don't like her, do your #coronavirus-addled self a favor: listen to @taylorswift13 as if you found a ne… https://t.co/TIAgQIuAGr

— @JohnJeter (@@JohnJeter)1595610903.0
The song also ends with the sound of heavy thuds - perhaps emulating bombs - and the beeping noise of what appears to be a heart monitor.
People quickly took to Twitter to commend the singer for her moving song...
I want to thank @taylorswift13 for giving us "epiphany" tonight. It'a incredibly therapeutic for those of us dealing with COVID firsthand.

— Joyridewheee (@Joyridewheee)1595570426.0
"I want to thank @taylorswift13 for giving us 'epiphany' tonight. It's incredibly therapeutic for those of us dealing with COVID firsthand."
The repercussions of the pandemic seem to have affected Taylor, as now she's speaking out about it again...
In an interview with
Entertainment Weekly
, Taylor called out all those who "don't care" about COVID safety.
Taylor's interview comes after being named one of Entertainment Weekly's Entertainers of the Year.
In the interview, she discussed the making of her recent album, Folklore, before being asked about the song "Epiphany."
Revealing that the first verse is indeed a nod to her grandfather, she explained:
"I wanted to write about him for a while. He died when I was very young, but my dad would always tell this story that the only thing that his dad would ever say about the war was when somebody would ask him, 'Why do you have such a positive outlook on life?' My grandfather would reply, 'Well, I'm not supposed to be here. I shouldn't be here.'"
The second verse in 'Epiphany' is believed by many to relate to the current pandemic.
"I mean, you just immediately think of the health workers who are putting their lives on the line -and oftentimes losing their lives," she began.
"I did a lot of research on my grandfather in the beginning of quarantine, and it hit me very quickly that we've got a version of that trauma happening right now in our hospitals."
"God, you hope people would respect it and would understand that going out for a night isn't worth the ripple effect that it causes."
She finished by calling out those going on nights out...
"But obviously we're seeing that a lot of people don't seem to have their eyes open to that - or if they do, a lot of people don't care, which is upsetting," she said.
We couldn't agree more!