Taylor Swift offered a beautiful message to one of the world's most decorated gymnasts, Simone Biles, after her comeback at the Olympics.
So, if you don't already know, Biles, twenty-four, 7 times Olympic medalist, has had a pretty rocky experience at the Tokyo Olympic Games this year. Firstly coming out about her mental health decline, resulting in a lack of air awareness, more commonly known to gymnasts as the "twisties", and then, the sudden death of her aunt.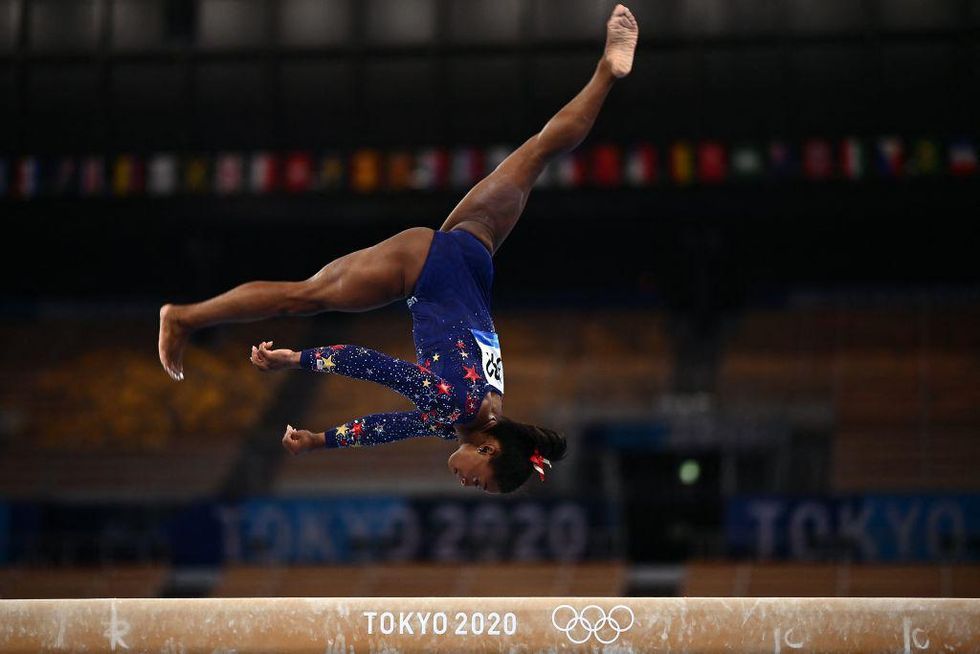 Biles felt it was in her best interest, as did her coach and teammates, to step back, and focus on her mental health, encouraging people to always put their health first saying "mental health is physical health," in a statement.

But, figures such as Piers Morgan disagreed, stating it's an "excuse" for doing "badly" in a tweet.
He then criticized Twitter for the abuse it threw at him when he quit Good Morning Britain, when Biles, in comparison, was praised for her choice to walk away, perhaps because it was a little more graceful… who knows?
Biles however refused to let the likes of Morgan dull her shine, expressing on her Instagram story last week that people, or as she said: "know it all's" just don't understand how "dangerous" the sport actually is when your mind refuses to cooperate with the movement of your body, with thousands of people taking to the internet to support the young athlete.
One prominent figure of support was Taylor Swift, cutting a promo for the athlete as she returns to the balance beam final, as per NBC's coverage.
Biles noticed Swift's voiceover, expressing her gratitude in a tweet: "I'm crying ??how special. I love you @Taylorswift13."
Taylor then responded: "I cried watching YOU. I feel so lucky to have gotten to watch you all these years, but this week was a lesson in emotional intelligence and resilience. We all learned from you. Thank you."
Simone also has her own series on Facebook too: Simone vs Herself.
"I definitely got a second shot at life," she says in episode 3 of her series.