Following the backlash from his spontaneous trip to sunny Cancun as Texas froze over, Sen. Ted Cruz has tried to point the finger of blame at the media, accusing them of suffering from "Trump withdrawal."
Or maybe they're just calling you out for leaving struggling Texans when they needed you the most?
The state was left powerless, heatless, and as things continue to get worse, food and other supplies are running out. But that doesn't seem to matter to Ted Cruz.

Recently, the disgraced senator turned the blame on the media, stating that they're "obsessed" with him now that Donald Trump has been kicked out of office.
Keep scrolling to find out what else he had to say.


It seems as though the only person that's surprised at the public outrage against Ted Cruz is Cruz himself.
Rather than staying in the state and working hard to help his people, it was reported at the start of last week that the Republican Senator decided to pack up his bags and flee to sun-soaked Cancun in Mexico.

He was spotted in a Houston airport with his wife and daughters queuing for a United Airlines flight on February 17th.
It is strongly believed by the person who took the pictures that the Senator boarded a flight that departed at 4.44 pm and landed in Cancun at 7.52 pm.

Of course, this didn't sit well with Texas' residents…
Who were – and still are – living and struggling in below-freezing conditions.

Texans quickly took to tweeting Cruz photos of their dire living conditions…
In an attempt to bring him back to his senses.

The Texas Democratic Party then called on Cruz to resign…
"Ted Cruz jetting off to Mexico while Texans remain dying in the cold isn't surprising but it is deeply disturbing and disappointing," Texas Democratic Party Chairman Gilberto Hinojosa said.
"Cruz is emblematic of what the Texas Republican Party and its leaders have become: weak, corrupt, inept, and self-serving politicians who don't give a damn about the people they were elected to represent. They were elected by the people but have no interest or intent of doing their jobs."

Well, quite predictably, Cruz hastily backtracked following the outrage…
As the Senator was spotted on a flight back to Houston the following day.

Cruz landed back in Texas with his tail between his legs…
And, in a very awkward statement to ABC News, admitted that his travels were "obviously a mistake" and "in hindsight, I wouldn't have done it."
Of course, he failed to issue any form of apology to the people of Texas who are continuing to suffer.

"The moment I sat on that plane I really began second-guessing that decision."
"It had been my intention to work remotely, to be on the phone and to be on the internet… But I needed to be here."

Well, in the aftermath of his poorly timed trip, Cruz has been desperately attempting to regain any form of reputation…
But his latest effort has backfired massively.

In a series of photos posted onto his Twitter account, Cruz could be seen helping a Texan resident load their car with supplies…
In the series of photos, Cruz could be seen extending an arm to a female shopper and lifting bottles of water into various cars, alongside the caption, "#TexasStrong."

And that wasn't the only tweet he decided to post…
People are torn between seeing this as innocent gestures of kindness, or horrendously staged publicity stunts.


​But after seeing how Alexandria Ocasio-Cortez handled this disaster, it seems as though they've settled on the latter.
The Representative for New York's 14th congressional district showed everyone just how much an elected leader could do to help out its people.

In a matter of days, she managed to raise $5 million dollars for the people of Texas.
And not only that, but on Friday, she flew out to the worst effected areas to help distribute supplies to the people that needed it the most.

It really put Cruz to shame.
​And it just seems as though he doesn't know when to quit. He has recently come out to hound the media for reporting on his public mistakes, saying that they are "obsessed" with him because they're having "Trump withdrawals."

And of course, people had a lot of passionate responses to his words…
While making an appearance on the Fox News show Hannity, he decided to turn his attention to the media.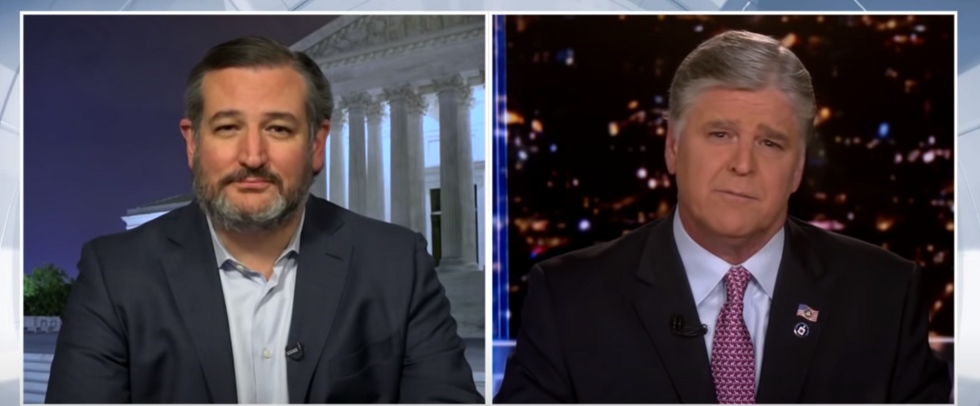 ​The host of the show compared Cruz's media attention to the revelations of Gov. Andrew Cuomo's handling of nursing-home deaths in New York and that's when the Texas senator piped up.

He said this: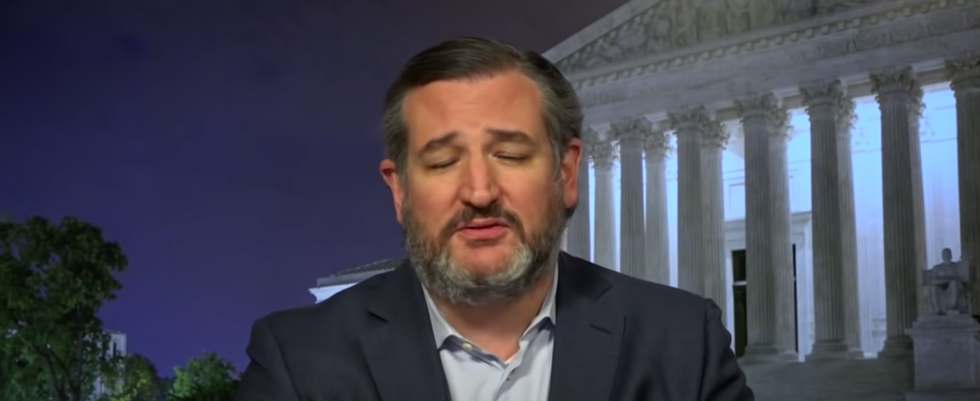 "You're right, and I think the media is suffering from Trump withdrawal, where they've attacked Trump every day for 4 years — they don't know what to do, so they obsessed over my taking my girls to the beach."

The blame comes after he initially blamed his own daughters for the trip to Mexico.
"With school canceled for the week, our girls asked to take a trip with friends," Cruz said in a statement Thursday. "Wanting to be a good dad, I flew down with them last night and am flying back this afternoon."

But then he also referred to it as a mistake.
"It was obviously a mistake, and in hindsight I wouldn't have done it," he told ABC News.

​Oh, Cruz. Just fix-up. Take responsibility for the consequences of your actions.
In the meantime, keep scrolling to find out more news about the situation in Texas…