You could call 13-year-old Jillian Schnerch the ultimate big sister. As the oldest of nine children (yes you heard that right), she's had her hand in helping babysit, feed, clothe and raise her younger siblings.
And as someone who his the oldest of six children, I can relate. The older siblings have got it rough. Once all the younger siblings come along, you become second in command– or a permanent helper, so to speak.
When it came to choosing her Halloween costume this year, Jillian did not hold back. She chose a costume that represented her mother in the day-to-day. There's no glitz or glamour here folks! This costume is scary because it's REAL!
Having nine kids can make you feel like you're running a marathon every single day.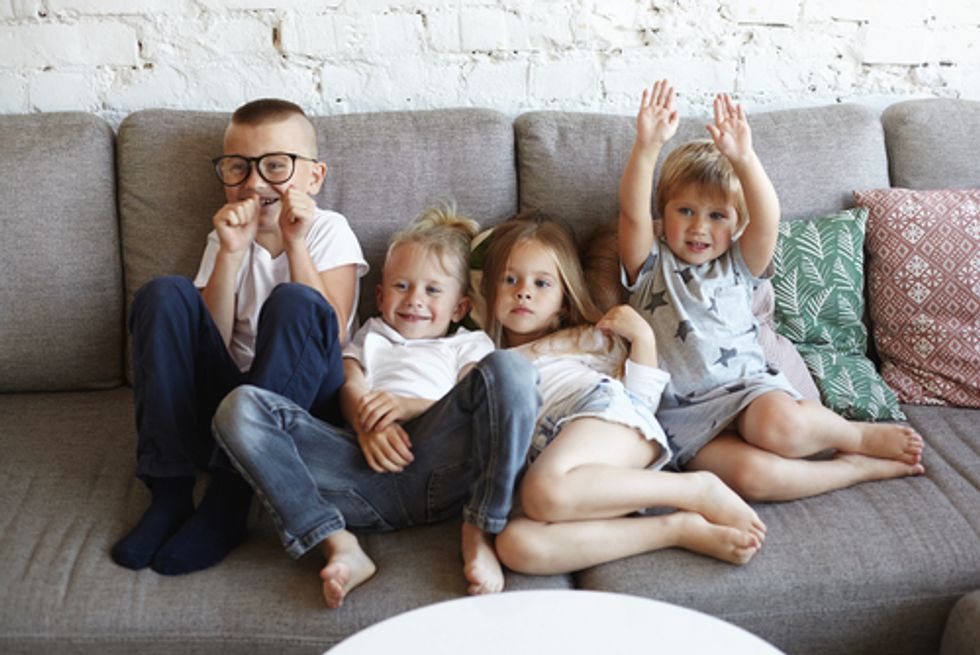 via: Shutterstock
Jillian gets to witness first-hand what it's like to be a tired mom. She sees it play out in her own home, with eight young siblings, who can be tricky to manage.
In a statement,
her mom shared that "She is our biggest helper and loves her eight siblings so much, but they also tire her out, so she could relate perfectly." I'm with you, Jillian.
Big families can operate more like a circus than they do an assembly line.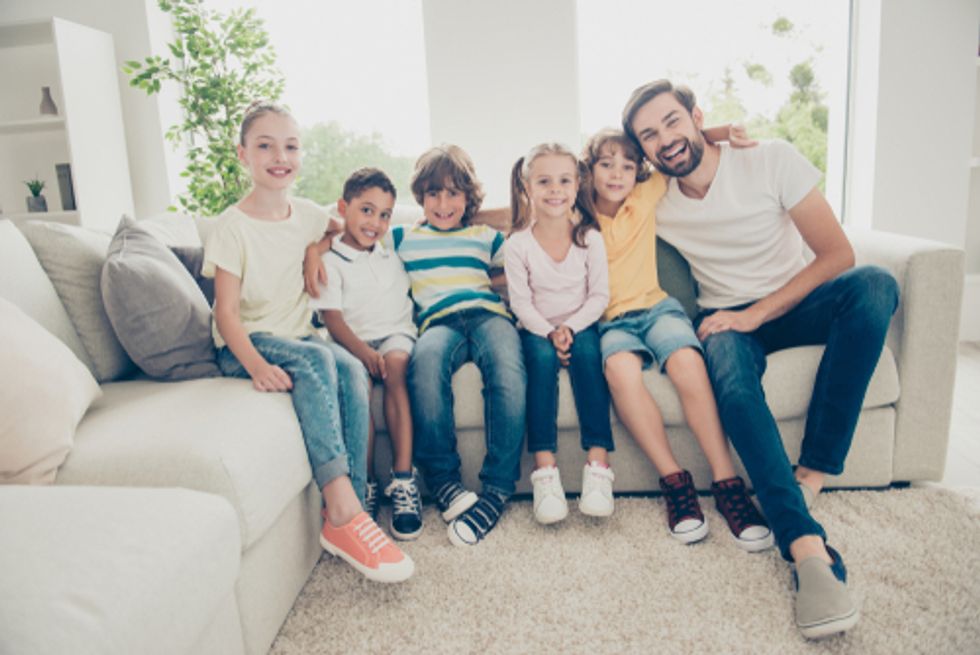 via: Shutterstock
If you grew up in a big family, you know it's not all fun and games. It might seem like a constant play date or never-ending sleepover to the outside world, but that's not always the case. Like Jillian, older siblings tend to step into a similar parental role; changing diapers, feeding kids or winding them down for bedtime. And this isn't easy. Have you ever tried to change a diaper on a squirmy baby? It's an actual sport.
I think it's safe to say that she nailed it.
Complete with two babies in tow, this mom costume is EVERYTHING. I mean, have you noticed the spit-up on her shoulder? Or the Target bag full of wine? That's hilarious.
Jillian's mom posted the costume photos her Photography page, for hundreds of tired moms to see.
And these moms got a kick out of it! Many of them chimed in with comments of their own, praising Jillian for such an honest and realistic costume. It's both funny and scary at the same time! It's makes for the perfect Halloween combination.
Jillian is years beyond her age.
Have you ever seen the movie 13 Going on 30? I'm assuming Jillian's life is a little bit like that. Except, there's no Mark Ruffalo and a lot of babies are involved. Either way, it seems like this young lady has parental skills beyond her years. We can't wait to see next years costume!