Former Teen Mom star, Farrah Abraham, is known for taking things to the extreme. Only 2 months ago, the reality star went viral after she publicly sought out potential suitors to shell out $5000 to wine and dine her... Yeah, she's no cheap date.
And that isn't all, because once you've spent all your cash on her, she also has an outrageous list of needs and demands of her potential partner. Yikes.
If you want to see if you'd be up for dating this high-maintenance mom, keep scrolling...
Farrah Abraham is known as being the original "teen mom."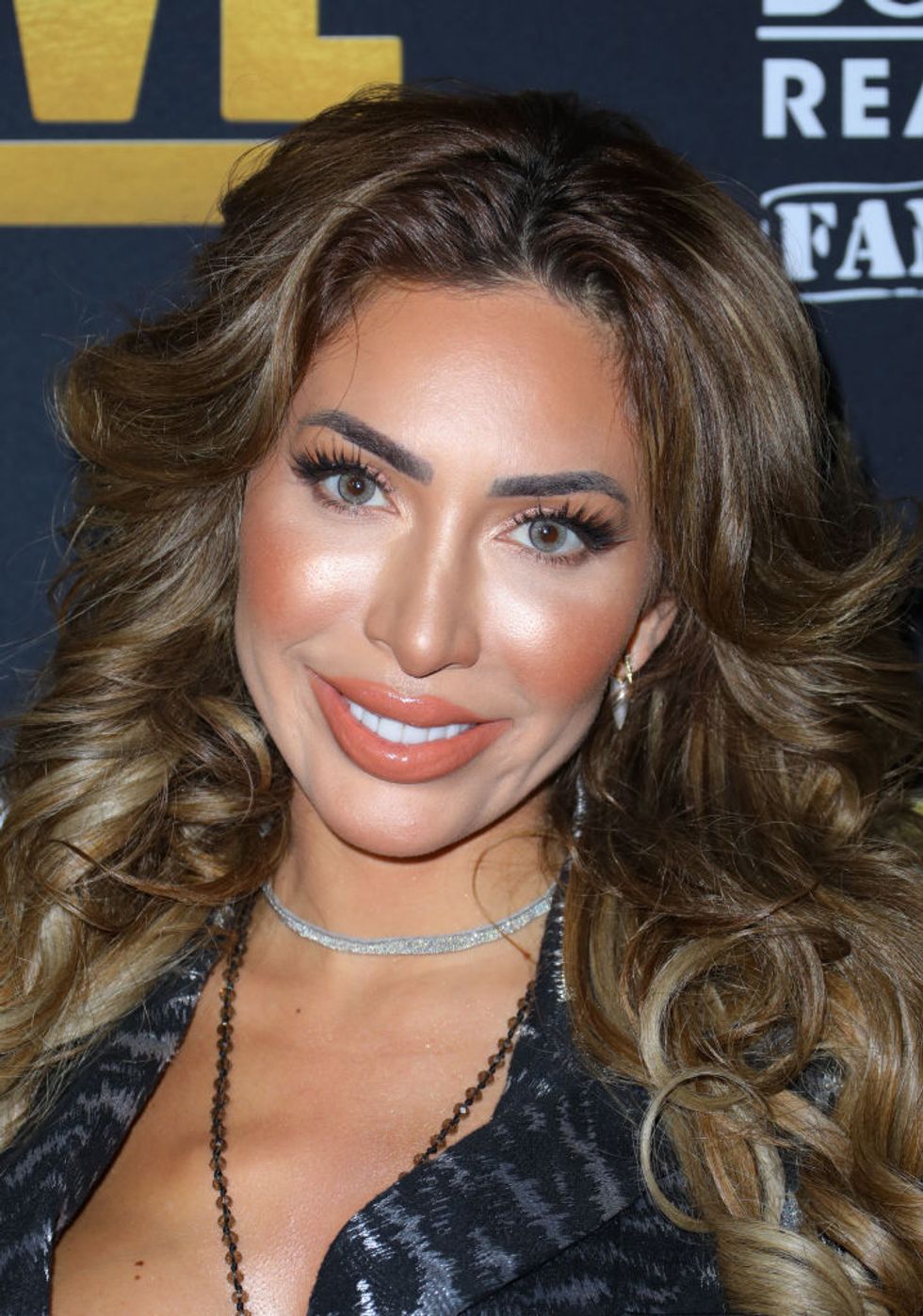 16 And Pregnant. 
The show followed a group of teen moms through their pregnancies, showcasing the realities of being a pregnant teenager. 
And it became a big hit with fans, with several spin-offs broadcast since.
Shortly after her reality-found stardom, Abraham was cast in the spin-off series, Teen Mom.
Farrah starred in all 4 seasons of the show, which came to an end in 2012.
Although, since, Abraham has made her views on the show perfectly clear...
Farrah has made her views about the 2015
Teen Mom 
reboot loud and clear – explaining that she thinks it's not what it used to be.
The Teen Mom star hasn't had the easiest time.
Not only did Farrah get pregnant at seventeen, but her mom forced her to keep her child and wouldn't allow her to get an abortion.
But that wasn't the only hard thing that MTV caught-on-camera...
Whilst carrying the child, the baby's father, Derek Underwood, tragically died in a car crash.
Since leaving Teen Mom, Abraham has endeavored to make a success of her life.
Out of all the moms that appeared in on the show, Farrah has made the most effort to turn the experience into a springboard for her celebrity career.
She even starred on Celebrity Big Brother UK in 2015.
Fans of the show called for her to be removed from the house after she threatened to "kill" her housemates.
Abraham was called to the Diary Room after a row broke out with former Atomic Kitten singer, Natasha Hamilton. Speaking to Big Brother, Abraham said: "I'm going to straight-up kill this whole f-----g house," the
Telegraph
reports.
The reality star has tried her luck with a singing career too.
She released her debut studio album
My Teenage Dream Ended
in 2012, followed by a memoir with the same title. While her memoir received mixed reviews, the album received a staggeringly negative response from critics who went as far as to
label
her single "On My Own" as one of the "worst works of pop music ever made."
She's also ventured into the world of cuisine.
After being propelled into TV stardom, Farrah decided to pursue her passion for cooking and took a course in culinary arts and management at the Art Institute of Fort Lauderdale in Florida, in 2011. After earning her degree, she went on to launch her "Mom & Me" Italian pasta sauce line.
As for her love life?
She is happily single and says she doesn't have that much time for dating.
But it seems she makes certain exceptions...
The
Teen Mom
star has begun charging potential suitors a whopping $5000 to take her on a date.
The star already charges fans for personalized videos and snaps...
So it comes as no surprise that she's expecting those wanting to wine and dine her to write out a cheque.
So, what's in store for those who aren't scared off by the hefty price tag?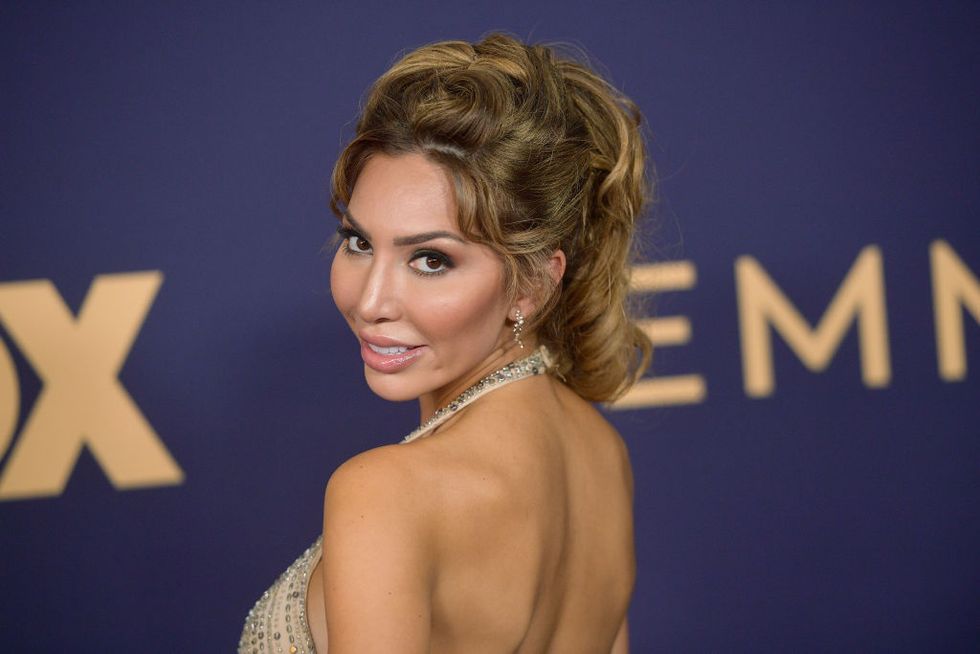 She also brings security with her...
Because you obviously can't be
too
careful.
And it seems she very much values chivalry.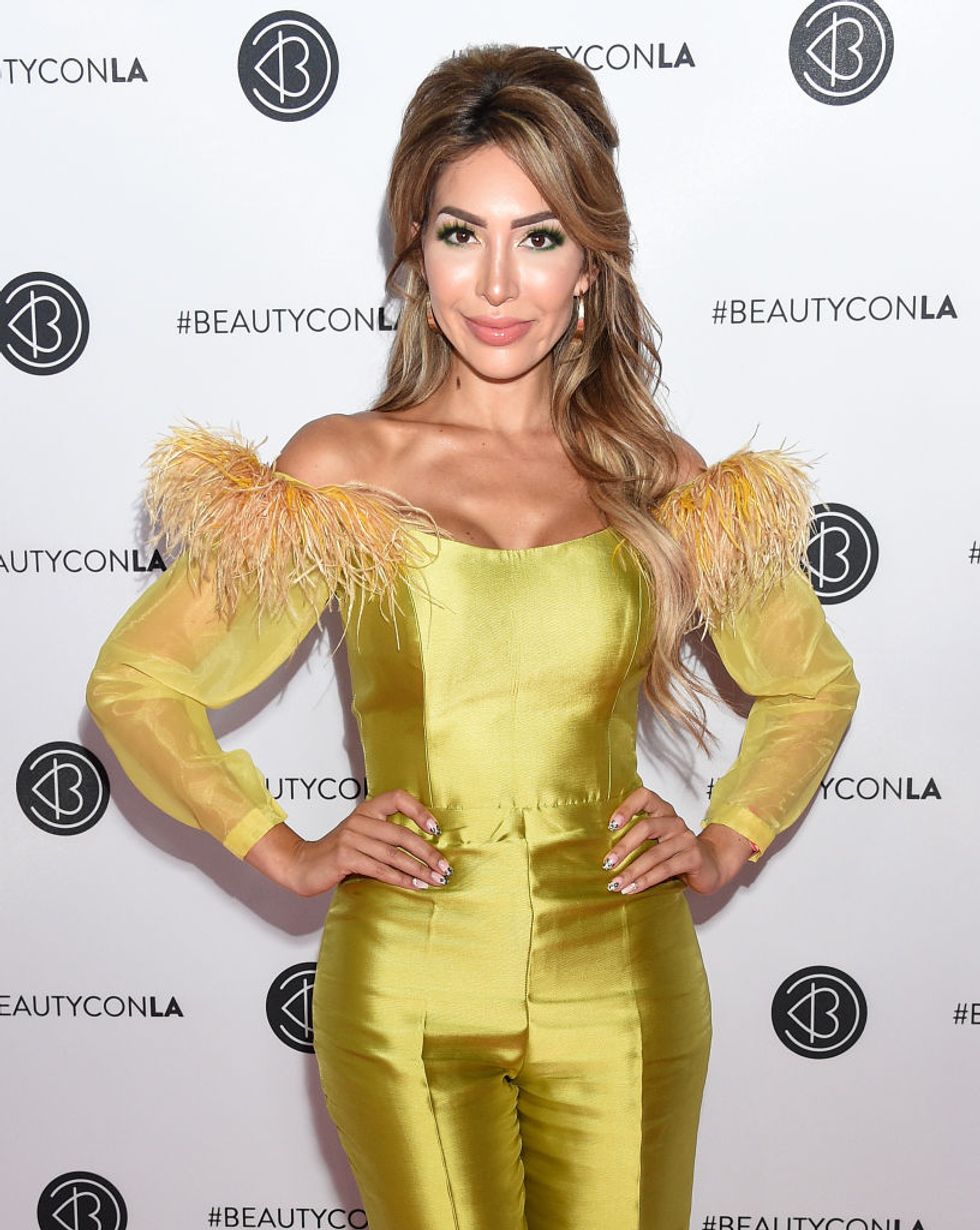 TooFab
, when asked if women should ever pay for a meal while on a date with a guy, Abraham explained: "I would say that is a danger zone and women should really stay away from paying for any meals on dates." "Women in general, like they should have the doors open for them. Men need to prove their worth. Like why are men around if they're not doing the manly duties that they should?"
Abraham also explained why she charges men in the first place.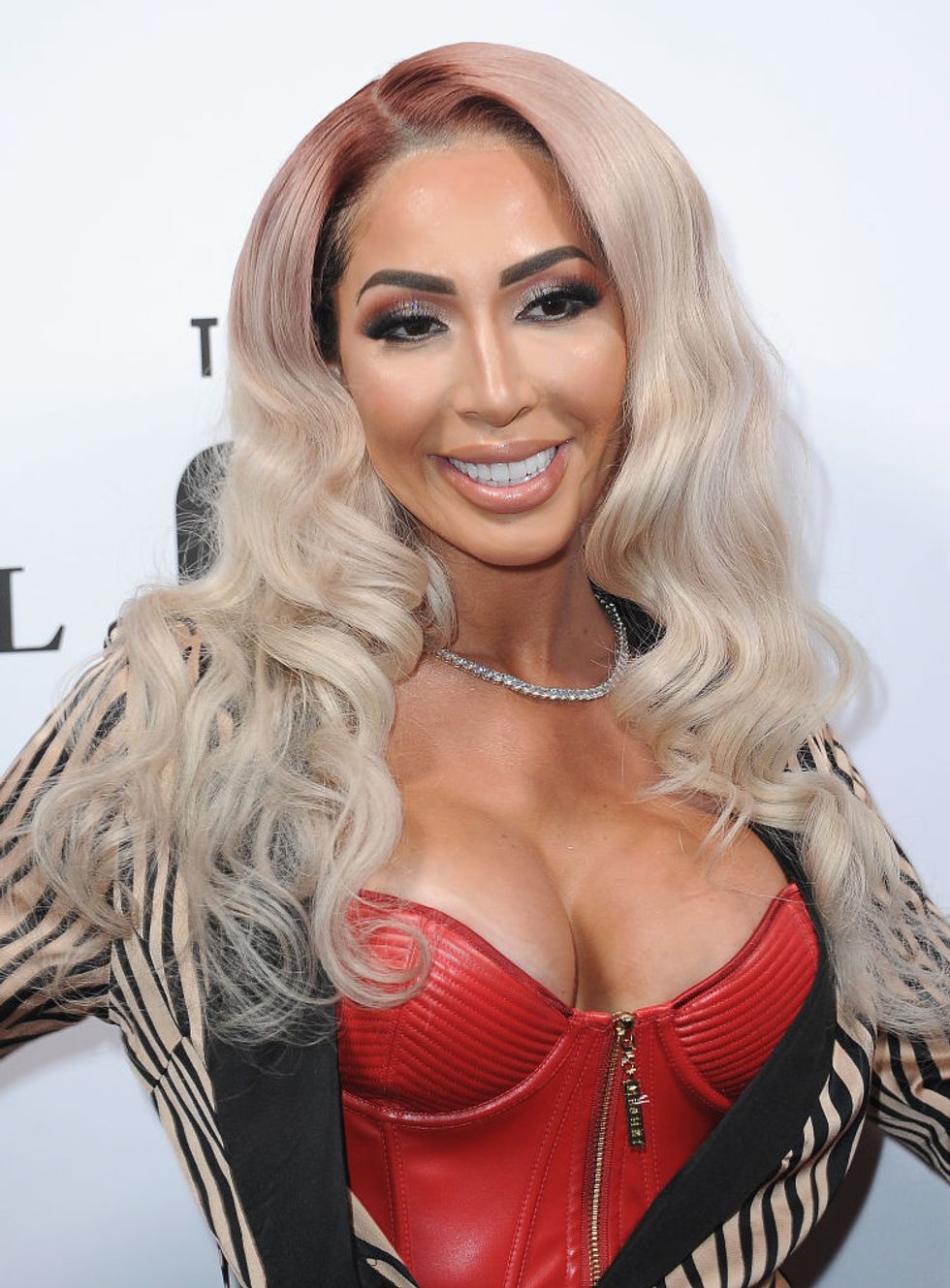 So if you want her to take time out of her busy schedule...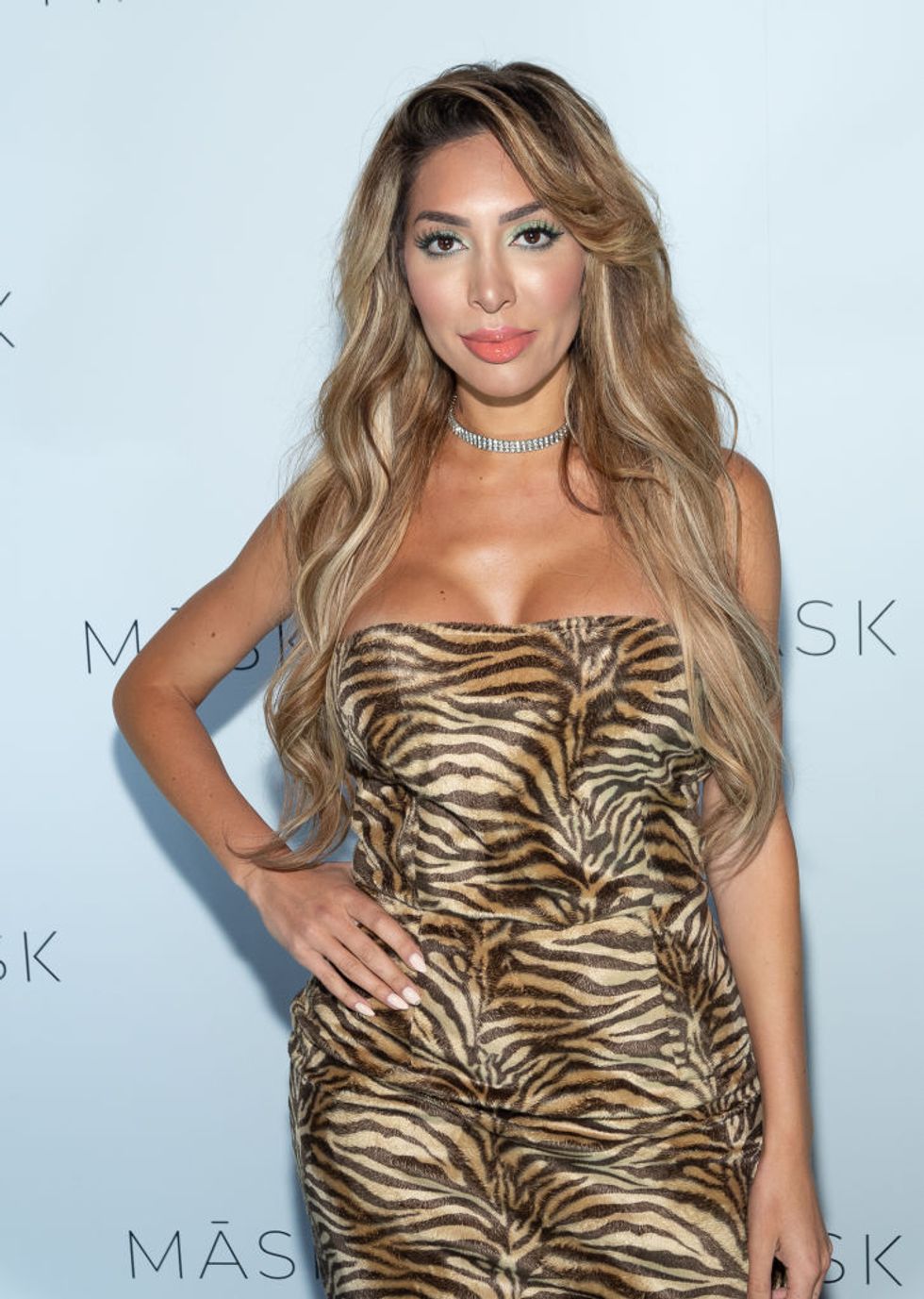 But it doesn't look like they'll be many queuing up to date her.
@TeenMomGossip She's getting desperate @F1abraham

— 🎉Cary Everitt🎉 (@🎉Cary Everitt🎉)1570568859.0
It seems numerous internet users are baffled by her pricey date package and have branded the star as "desperate."
Others have called the move "embarrassing."
As far as money-making ventures go, we can't see this being her most successful. For more Farrah Abraham content, keep scrolling. You won't believe what she said about 9/11...