It's every parent's worst nightmare - but this is terrifyingly real. A video has gone viral this week of what appears to be a tiny toddler walking from their bedroom to the kitchen - using the outside of the building. And although there was no tragic ending, police are investigating the case which took place at Playa Paraíso, in Adeje, Tenerife.
For a video that will put your heart firmly in your mouth, scroll on.
It's no secret that parenting is hard.
Taking care of a helpless tiny human is a full-time job.
And a vacation can be just the antidote.
Taking time to relax is absolutely essential to any parent's health and happiness.
There's just one problem.
Vacationing with kids isn't quite as relaxing as you might hope.
Trying to keep them out of trouble is hard work.
And it seems vacations can leave your children open to an even wider variety of mischief.
But one video has got the internet feeling shaken up.
Because this is a toddler on vacation not just up to mischief - but in actual, serious danger.
Our story takes place in Tenerife.
The Spanish island off the coast of North Africa is a popular European tourist destination.
It's full of hotels with balconies.
But, as MJ knows, balconies and children shouldn't mix.
And this video is truly terrifying.
It's basically enough to give any parent a heart attack.
The kid wanders freely along a tiny ledge.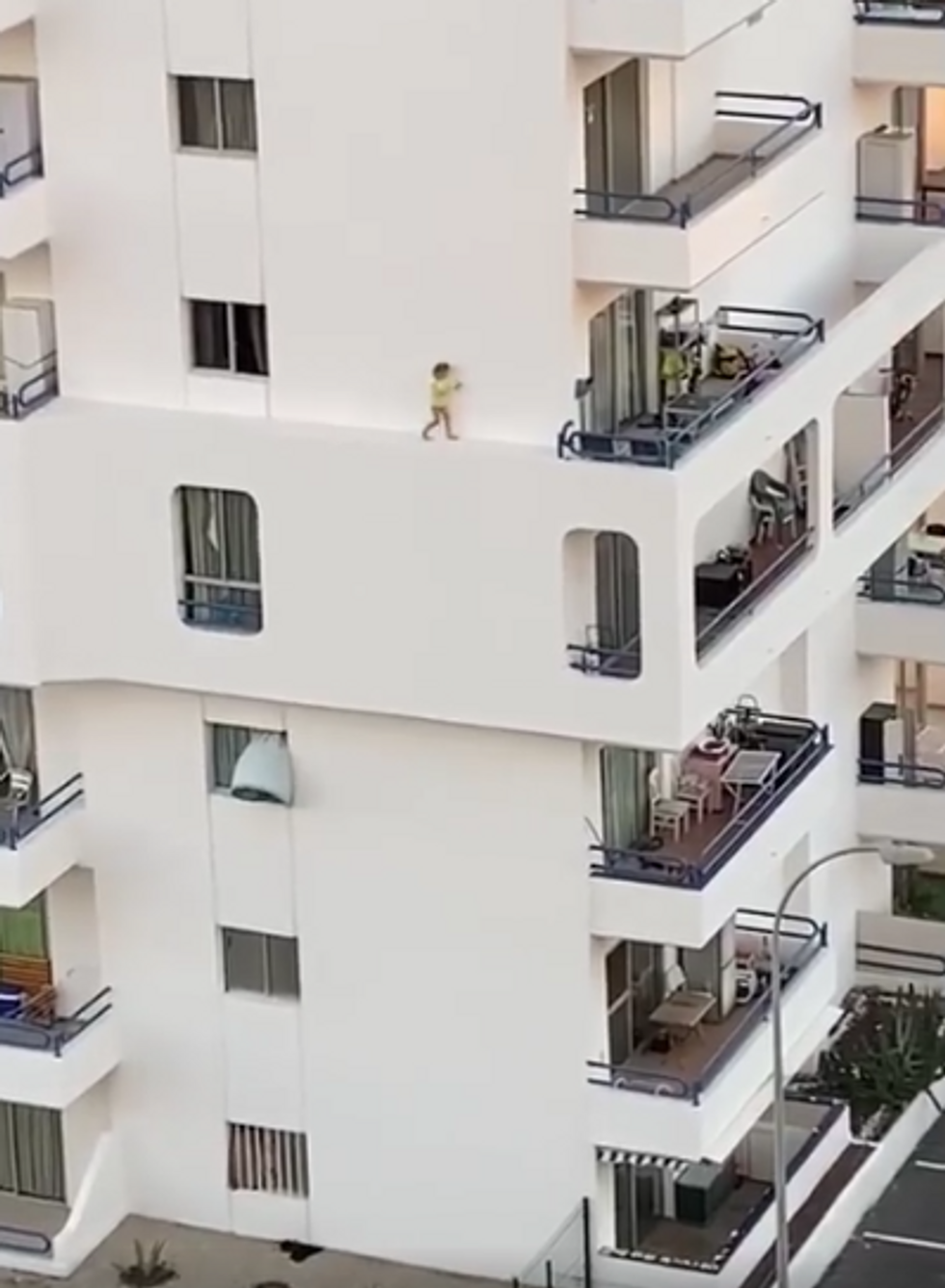 via: Facebook
It appears as though the toddler climbed out of the bedroom window then walked to the balcony in the front.
It's difficult to watch.
But you simultaneously can't look away.
Unbelievably, the kid makes the balcony.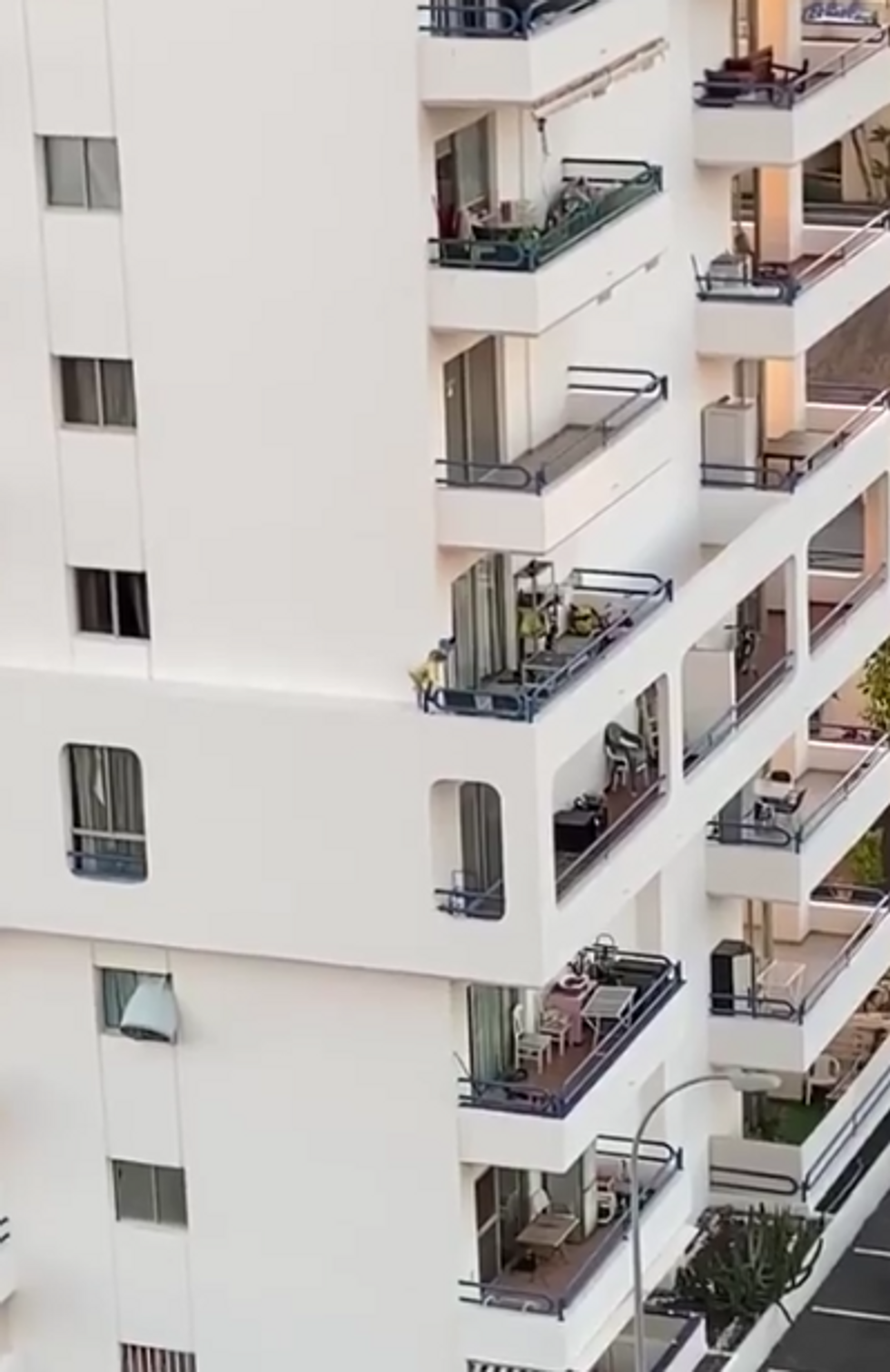 via: Facebook
But just when you thought you could relax ...
The child turns around and heads back.
One danger walk is bad enough, but to see two is absolutely horrific.
Thankfully, the kid makes it back safely.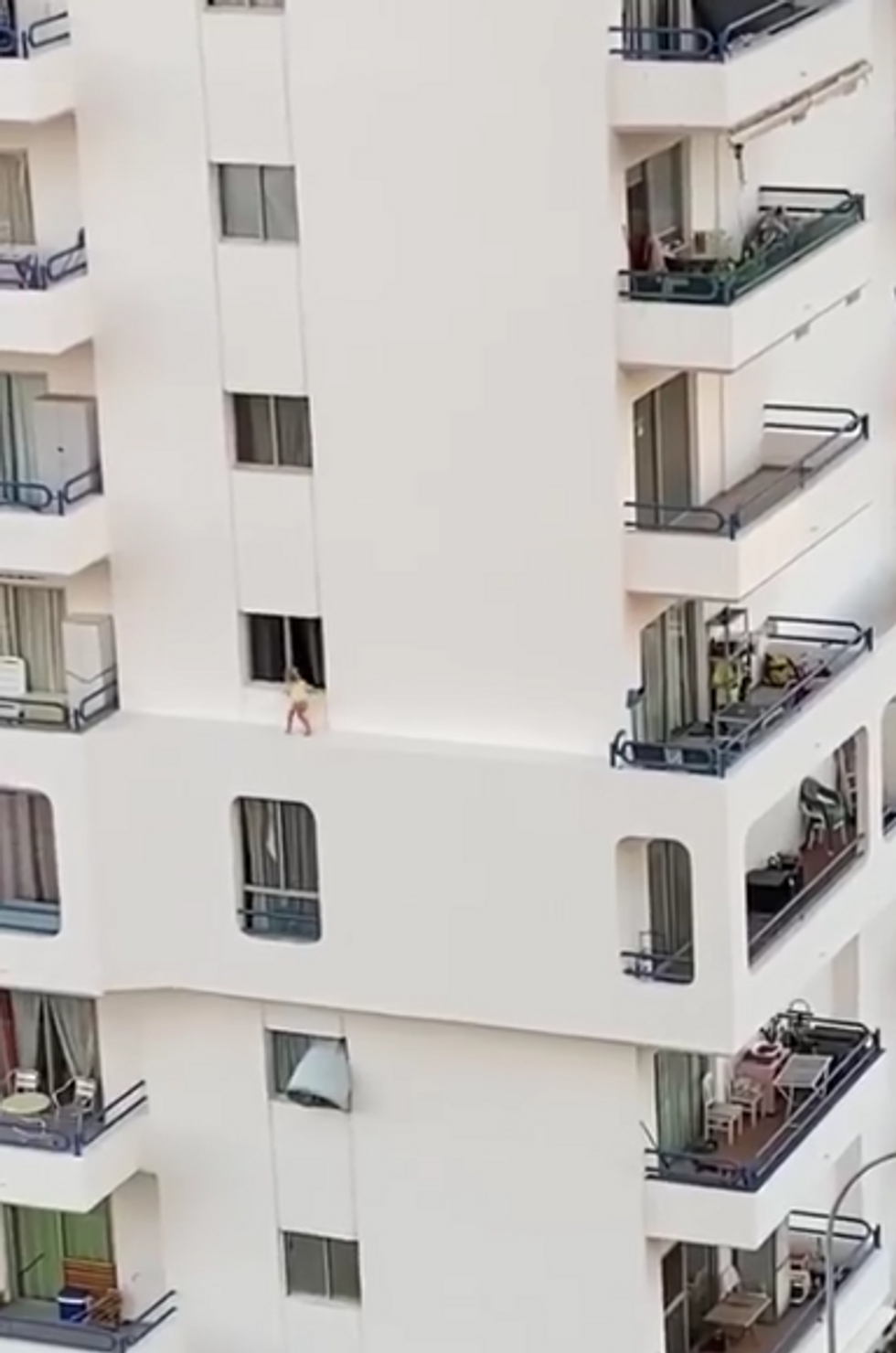 via: Facebook
Nevertheless, police are looking to interview the parents, who are believed to be Finnish holidaymakers.
But, in the court of public opinion?

via: Facebook
These parents have already been found guilty. It's hard to justify any caregiver letting a baby get away with this!
Here's the full, terrifying video.
Be we have to warn you - watch at your own risk! It's not for the faint of heart. Fancy another heart-stopping vid? Scroll on for the moment a dashcam captured a terrifying accident.