Breaking news!
So, it turns out, the animal kingdom has just got slightly worse. Don't get me wrong, the animal kingdom is an incredible and beautiful thing, but an exception can be made for the creepy crawlies with eight legs.
If you thought that spiders couldn't get any worse, it's time to think again. And maybe it's time to think again about putting on your bathing suit for a relaxing dip in the sea on a hot summer's day, too...
Read on to find out about the most recent monstrosity in the spider world.
The worldwide phobia of spiders...
Spiders are the unfortunate animal that people seem to fear the most. The arachnids have generated an irrational fear amongst millions, and its not quite known as to why this is.
Arachnophobia is very much real...
Arachnophobia is the phobia of any species of spider, whether that's a money spider found scuttling around on the sleeve of your sweater or a huntsman rampaging its way through the outback of Australia.
And the bigger the spider...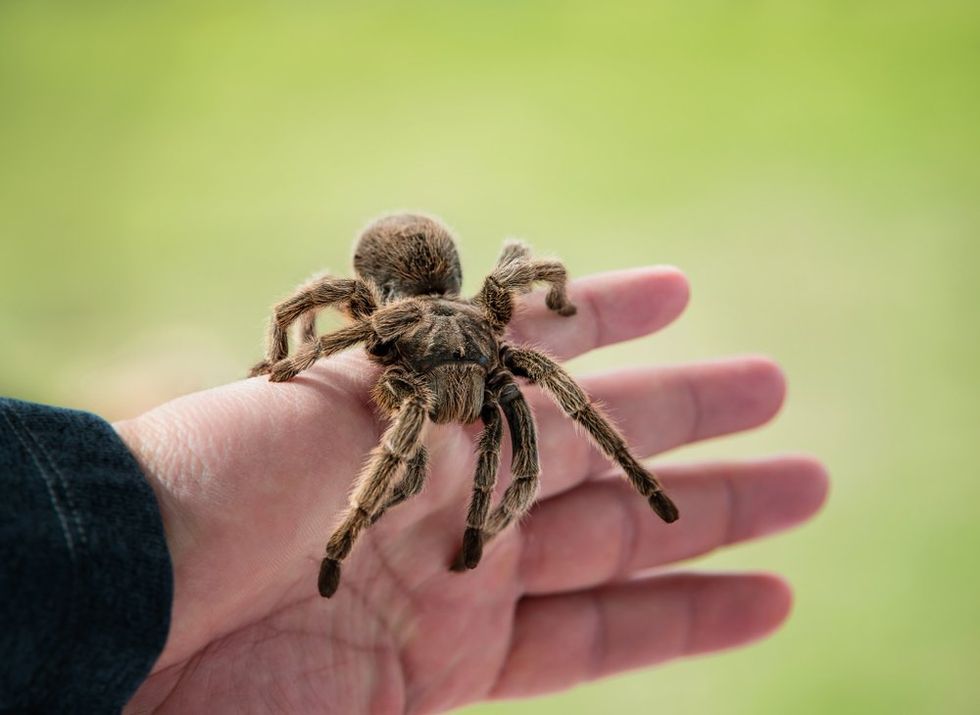 via: Shutterstock
... the more
damn terrifying
our eight-legged friend appears.
The tarantula is one of the biggest species of spider.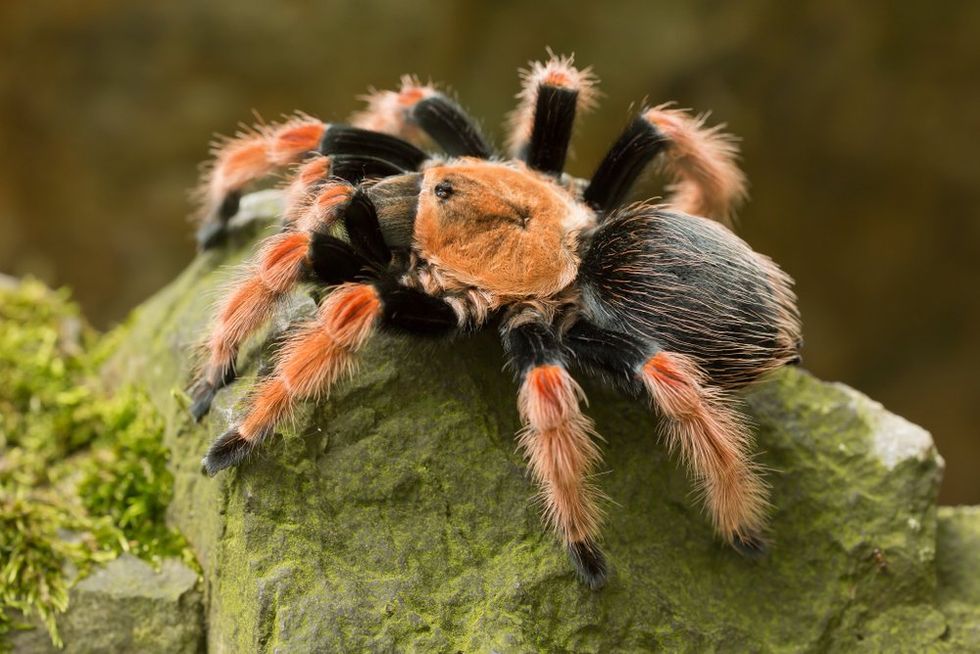 via: Shutterstock
This large and
very hairy
species of spider can differ in size, ranging from the size of a fingernail to the size of a dinner plate.
Forty different species of tarantula are found in the US.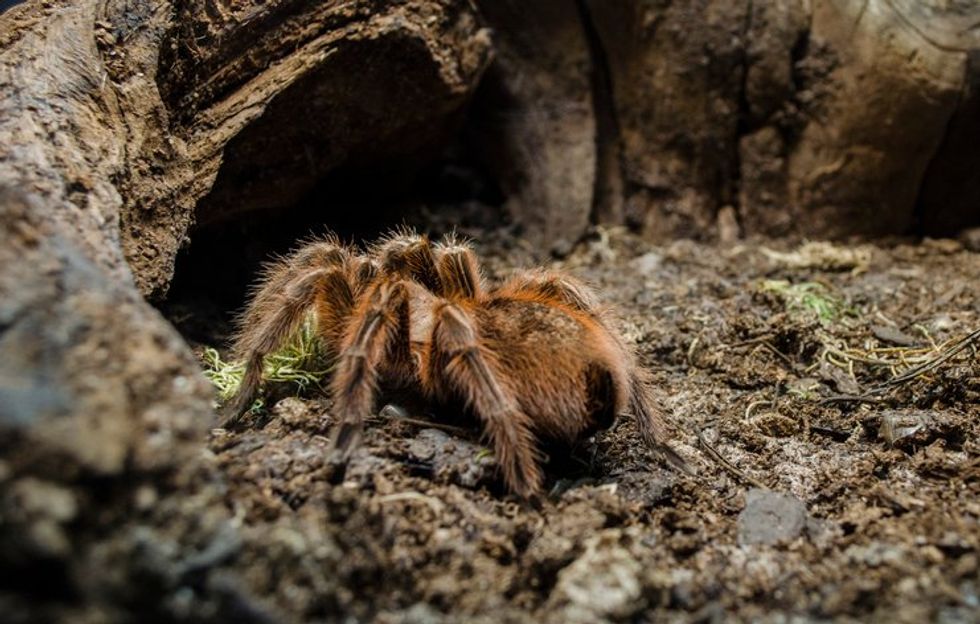 via: Getty Images
Tarantulas usually reside in forested areas, mainly in tree trunks. The ones that are found in the US reside either in warm deserts in the south-west or are found living on the ground rather than in tree trunks.
Our hairy friends have a varied diet...
Tarantulas eat small critters such as beetles, grasshoppers, woodlice, moths, and other species of spiders. Larger tarantulas have been known to eat larger prey, such as small snakes, lizards, mice, frogs, and small birds.
Despite the millions of arachnophobes out there...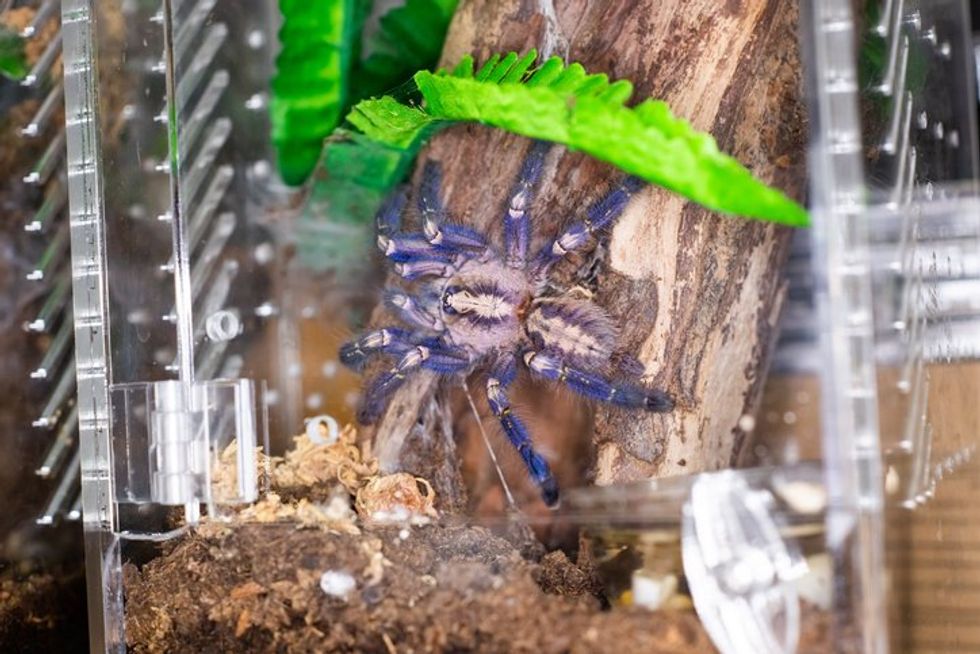 via: Getty Images
Tarantulas have proven to be a popular household pet. When kept in the correct environment, tarantulas can make fairly pleasant pets due to their gentle temperaments. They're not social animals, though; they must always be kept alone.
And there are many out there who love the eight-legged beasts...
Some folk are super passionate about spiders, and keep many different species as pets. I think I'll just stick to having a pet cat, thanks...
Never the less, tarantulas aren't the most lovable of pets.
I highly doubt that a tarantula will ever overtake the dog in the "best pet competition..."
So how about we just forget about these hairy creatures for now?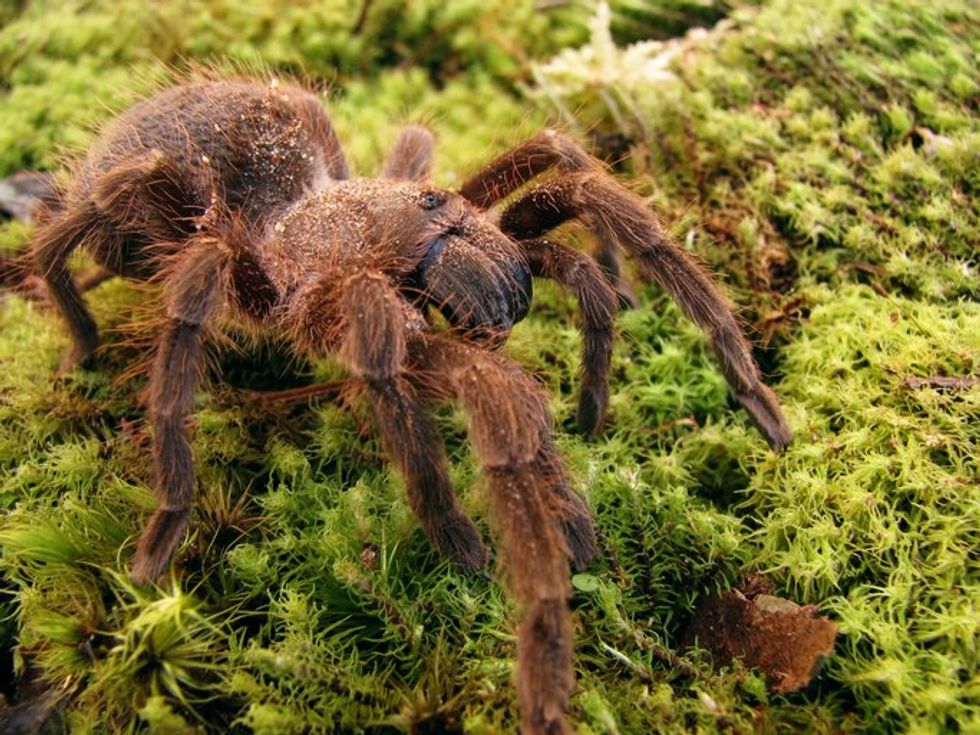 via: Getty Images
Let's just leave the tarantulas to it in their forests and tree trunks; they won't bother us and we won't bother them.
The tarantulas think not...
Turns out, we're not that lucky; we can't just avoid these creatures as you may think we can.
A tarantula was recently spotted in Texas...
And what it was doing there was completely out of the ordinary.
So it turns out, tarantulas can swim.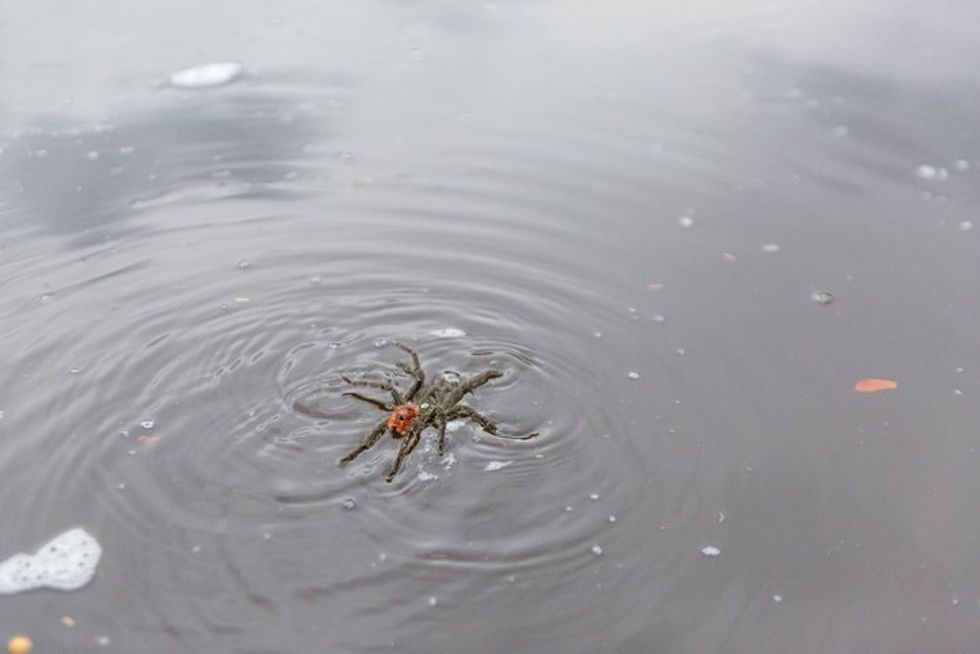 via: Getty Images
You heard that right. They can
swim.
Looks like it's no longer safe to go into the water...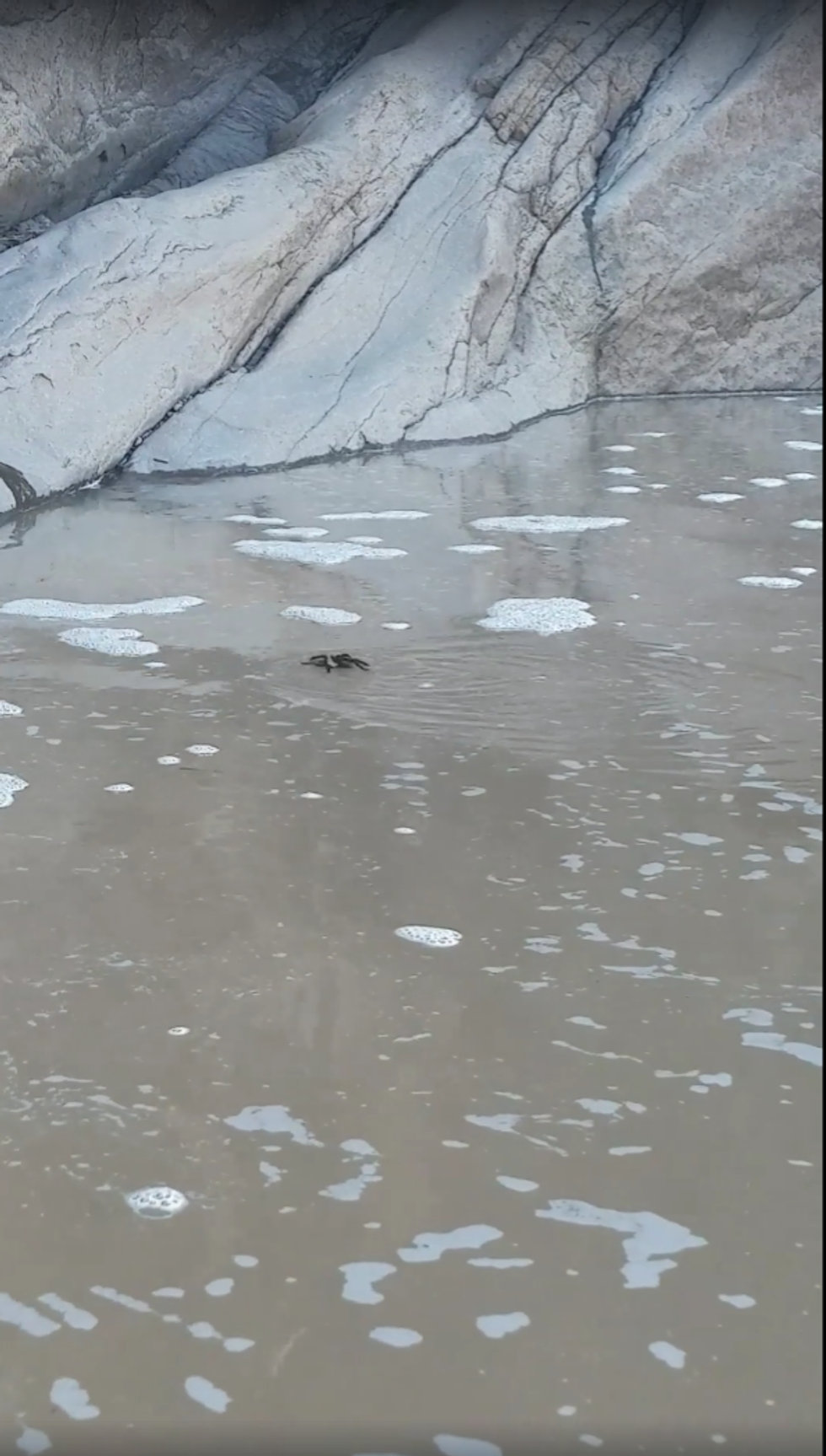 via: Facebook
Forget
Jaws
, the swimming tarantula is in town! This footage was captured last year at a state park in Texas, and it's literally sending shivers down my spine as I write this.
This (not-so) little guy has done this before...
From watching the video (watch it down below!), it's clear that this tarantula is no stranger to the water.
The spider uses its legs as paddles...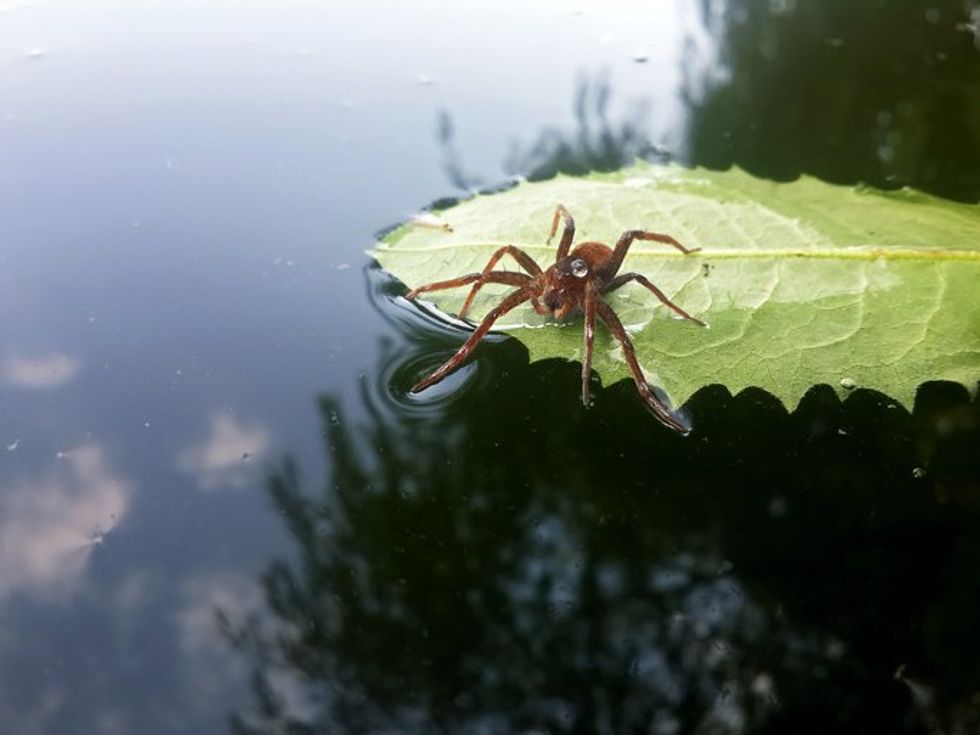 via: Getty Images
Spiders, including the chunkier species of tarantula, are more than capable of swimming, it turns out! They use their eight legs as paddles, which easily keeps them afloat.
People are not happy about this recent discovery...
Move to Texas 'they' say. It's so much better than CA 'they' say. 😏 #nope 🕷🌊🚫 https://t.co/tdIZOMKB8M

— Todd G Smith (@Todd G Smith)1560917218.0
The internet is currently losing its mind over the swimming critters, and people are doing what they do best: ranting about it on Twitter.
Even for those who aren't afraid of spiders...
I'm not scared of spiders but if I see a tarantula swimming towards me you best believe I'm dipping out. https://t.co/2PJtBmP1uQ

— Ryan (@Ryan)1560898064.0
People just aren't digging the thought of being interrupted on their relaxing swim by a huge tarantula - who, by the way, is probably swimming faster than us.
Our worst nightmares are now a reality.
What is it about things in the sea being absolutely terrifying? There's nothing worse than the feeling of something brushing against your foot, and now the chances of that being a spider have just increased. I think I'd much rather encounter a great white shark...
Here's the full video.
Despite the thought of bumping into a tarantula on a leisurely swim being absolutely horrifying, these furry little critters pose no threat at all to us humans. But, unless you're willing to take the chance of encountering one of our eight-legged friends, maybe its best to stay out of the water this summer... And if you thought that swimming spiders were scary, what do you think about a tarantula devouring a whole possum?