It may have been a year since last year's record-smashing 2017 Women's March, but the protest fever hasn't lessened. In the year that's passed, we've seen the #MeToo movement blossom, Time's Up, and intersectional feminism has begun to make its way onto the map.
And the fight isn't over. Women and their male allies showed up in droves today, all across the country. There were more than 200,000 protestors in New York, according to the New York Times and Los Angeles boasted a crowd of 500,000.
Will all of this in mind, it can be a somber day thinking of all the ways that women, people of color, and LGBT+ people have been marginalized throughout history, but don't be fooled — this is not a day a mourning.
These 10 signs from marches across America tell us that despite the circumstances, protestors still definitely have a sense of humor...
"Bring back full sentences"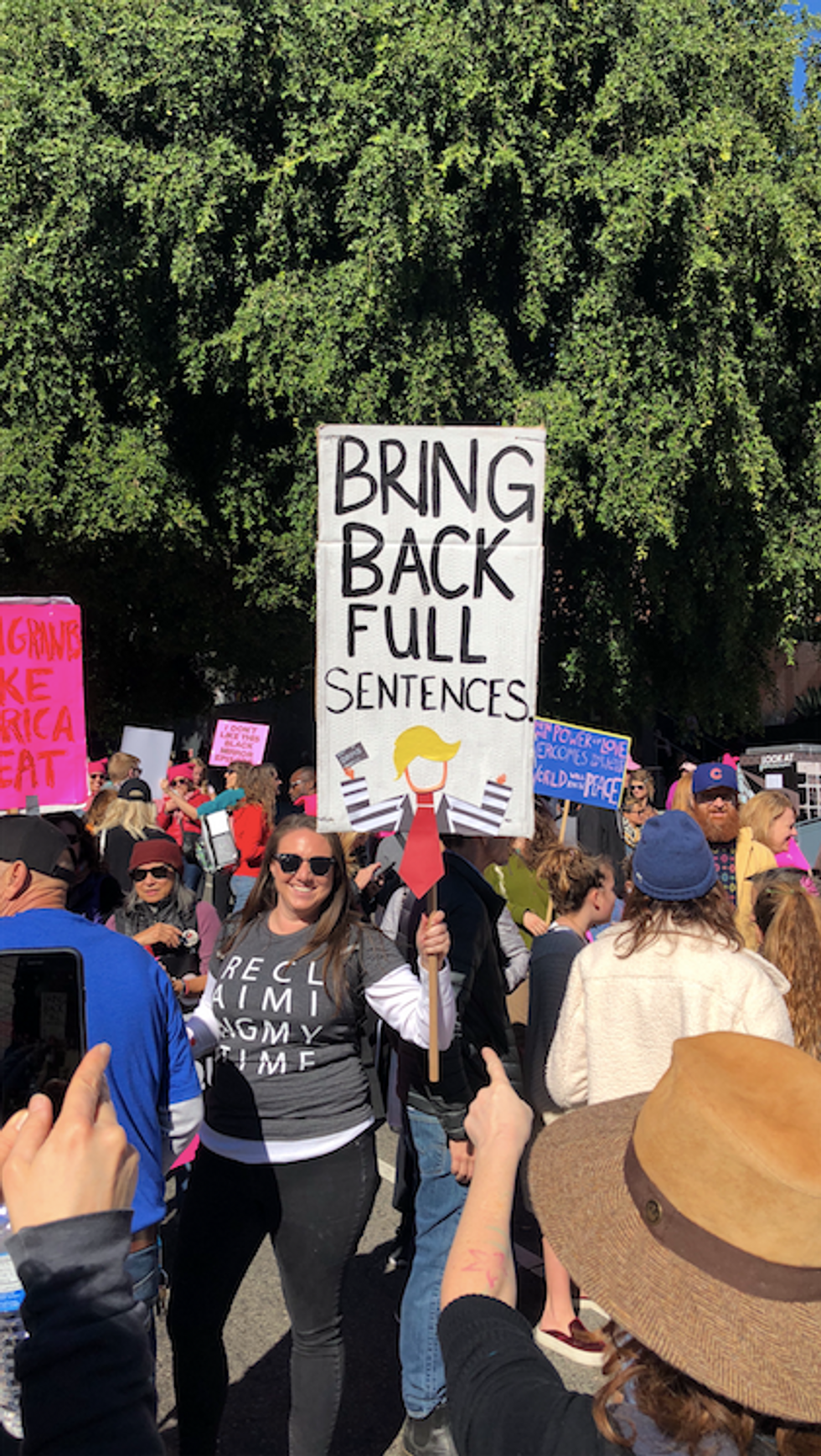 Trump continues to speak to the American people like a reality TV show star, in short, often completely nonsensical bursts of words strung together with confusing non-truths. If all we manage to do is bring full sentences back in 2018, that will be a start.
"I wish men believed in women as much as they believed in bitcoin"
"Boy bye!"
"God is coming and SHE IS PISSED"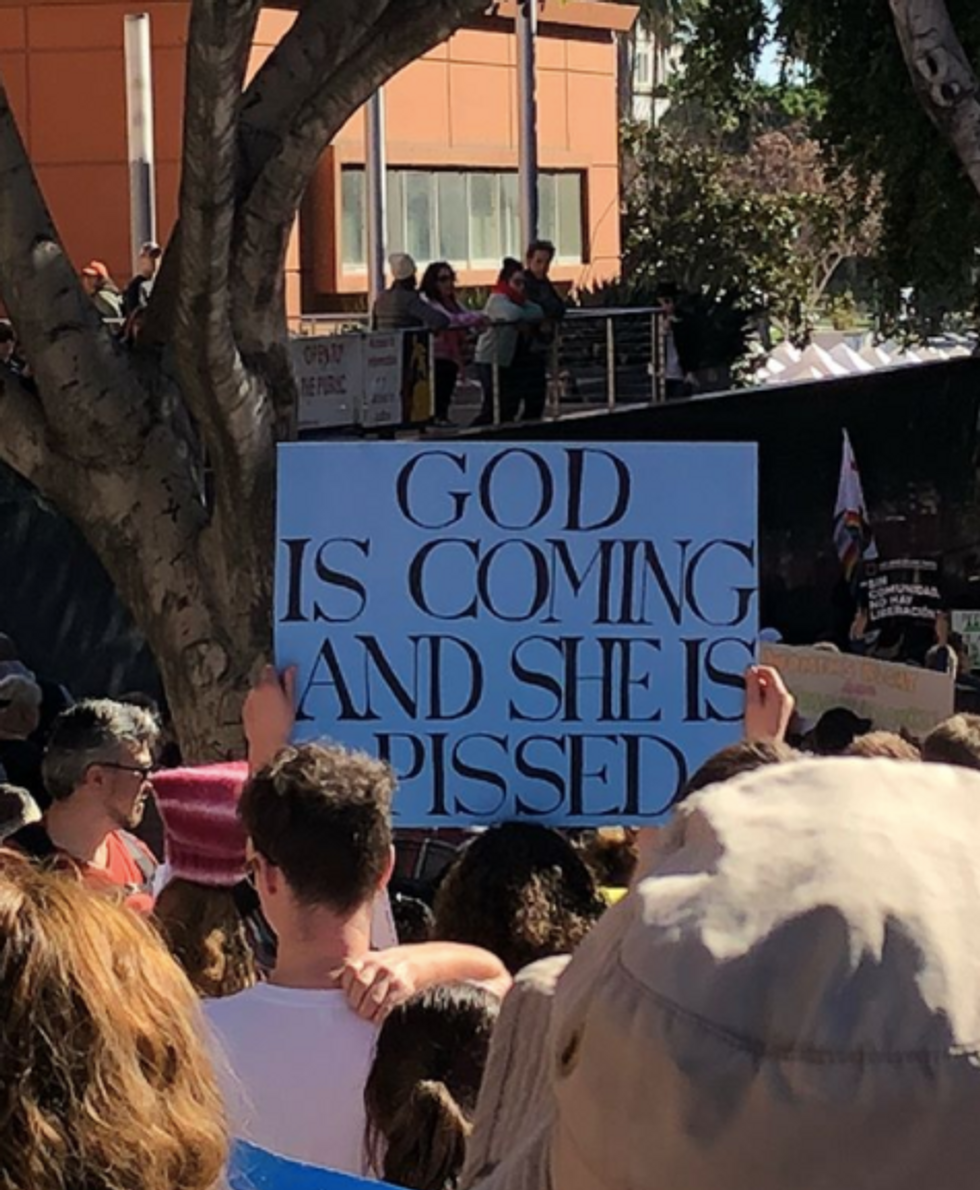 via: Skyler Courter
This is really turns the tables on you. You start thinking this is a religious sign and then BAM. We love a good twist ending.
"The Fempire Strikes Back"
Star Wars pun and this one feels so right. Long live the Fempire!
"Super Callus Fascist Racist Sexist Nazi POTUS"
"Without Hermione, Harry would have died in Book One"
"Hold my torch"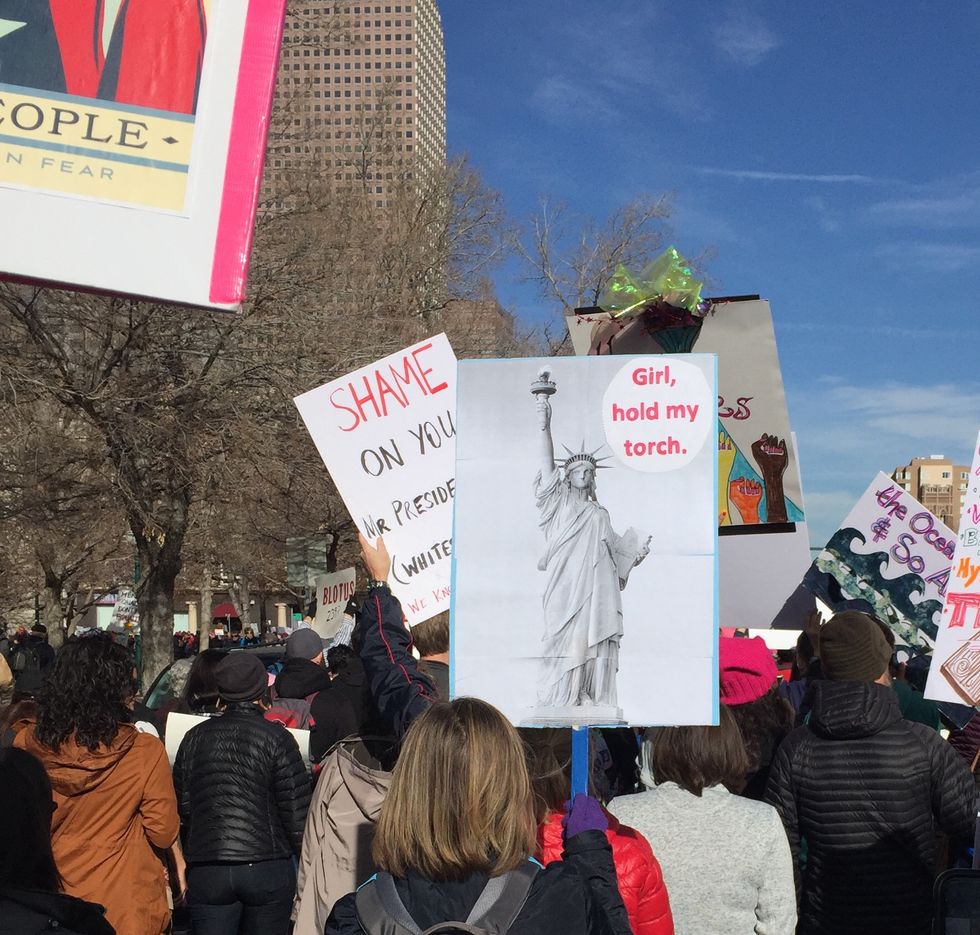 A play on the internet-famous phrase "hold my beer," this one has us cackling. Here's hoping Lady Liberty just straight up takes off her robe and starts marching through the streets soon to help us out.
And the grand finale.... "Trump's Forecast: 'Stormy' with Golden Showers"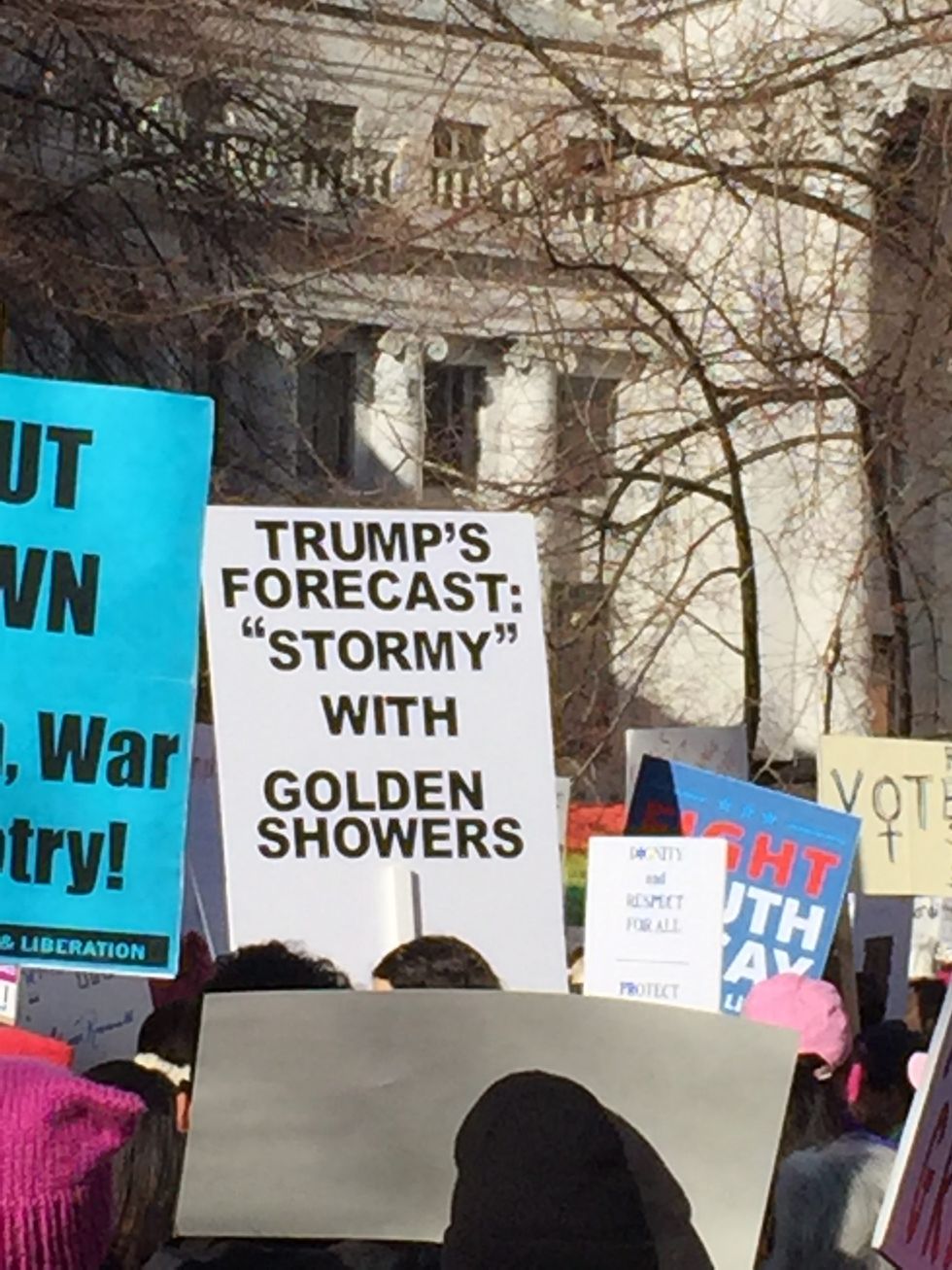 We're gonna need a minute to recover from this sick burn. Clearly "Stormy" is referring to Stormy Daniels, the porn star who had an
alleged affair with Trump
, and the Golden Showers refer to the uh, infamous
"pee tape."
This sign definitely takes the cake. Kudos to you, Denver Women's March!