American Horror Story is back for its 9th season this September, so if you're dying for your AHS fix after last season's explosive Apocalypse, you don't have too long to wait.
The theme for the season, named American Horror Story: 1984, was revealed in April and horror movie fans rejoiced as we were that told the season would be inspired by '80s slasher movies, paying homage to classic horror films such as Nightmare on Elm Street and Friday the 13th.
While we're set to see some new faces, as well as some returning ones, Sarah Paulson and Evan Peters, who have been pivotal to the show, as well as pretty much being the faces of AHS, are notably absent from the cast - leaving us even more intrigued to see who could possibly replace them and what the new season will be like. Although, we will be holding out some hope for a possible cameo.
I know September might be a while away yet, but we have something to satisfy you until then. Keep scrolling for a sneak-peak at the official trailer for the new season!
Here are some of the famous faces you can expect to see! First up, Cody Fern.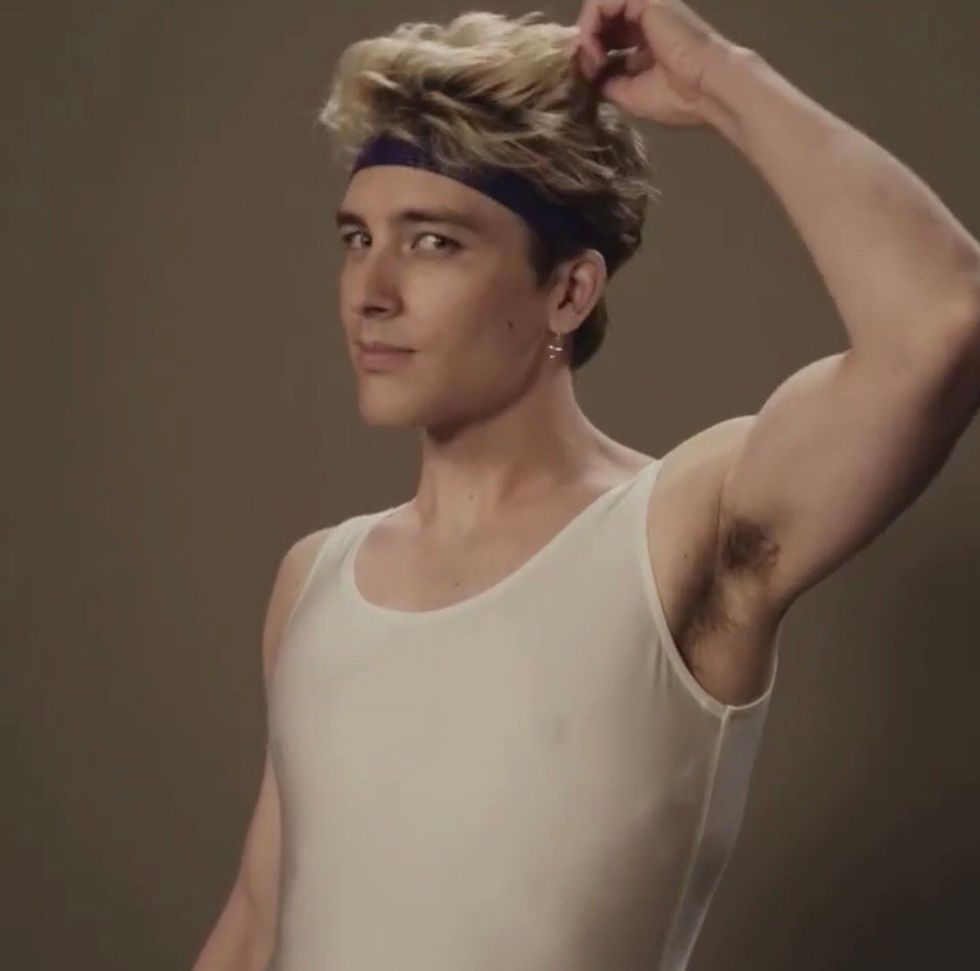 via: Instagram
Dubbed as a "
Ryan Murphy discovery"
Fern made his debut in
American Crime Story's
"The Assassination of  Gianni Versace" and went on to star in
AHS'
8th season,
AHS: Apocolypse,
as the devil himself. Now, the star is stepping out of the devil's shoes - seen dancing around while sporting a very '80s blonde hairstyle in the promo clip.
Next, we've got returning star, Emma Roberts.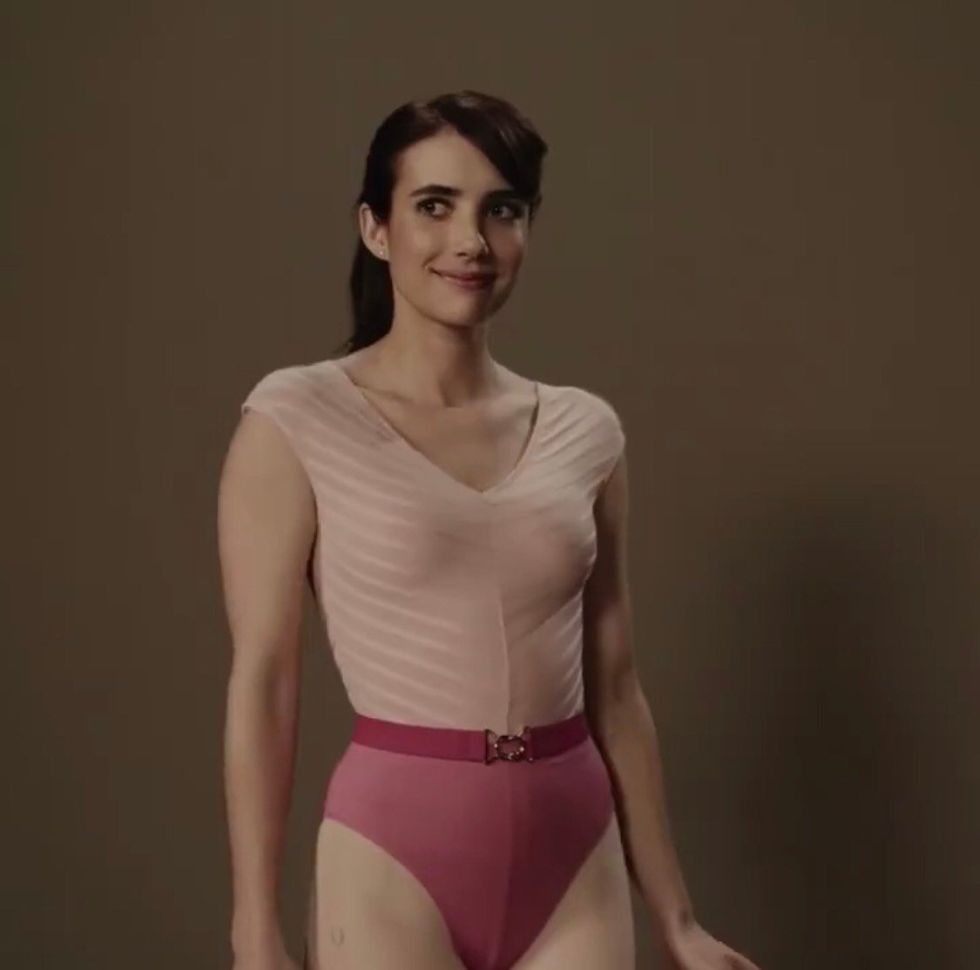 via: Instagram
Roberts, who joined the horror franchise in its 3rd season,
AHS: Coven
, is back for her 5th season. The star can be seen sporting brunette locks for the role - a move away from her usual look.
New face, Gus Kenworthy, is joining the cast.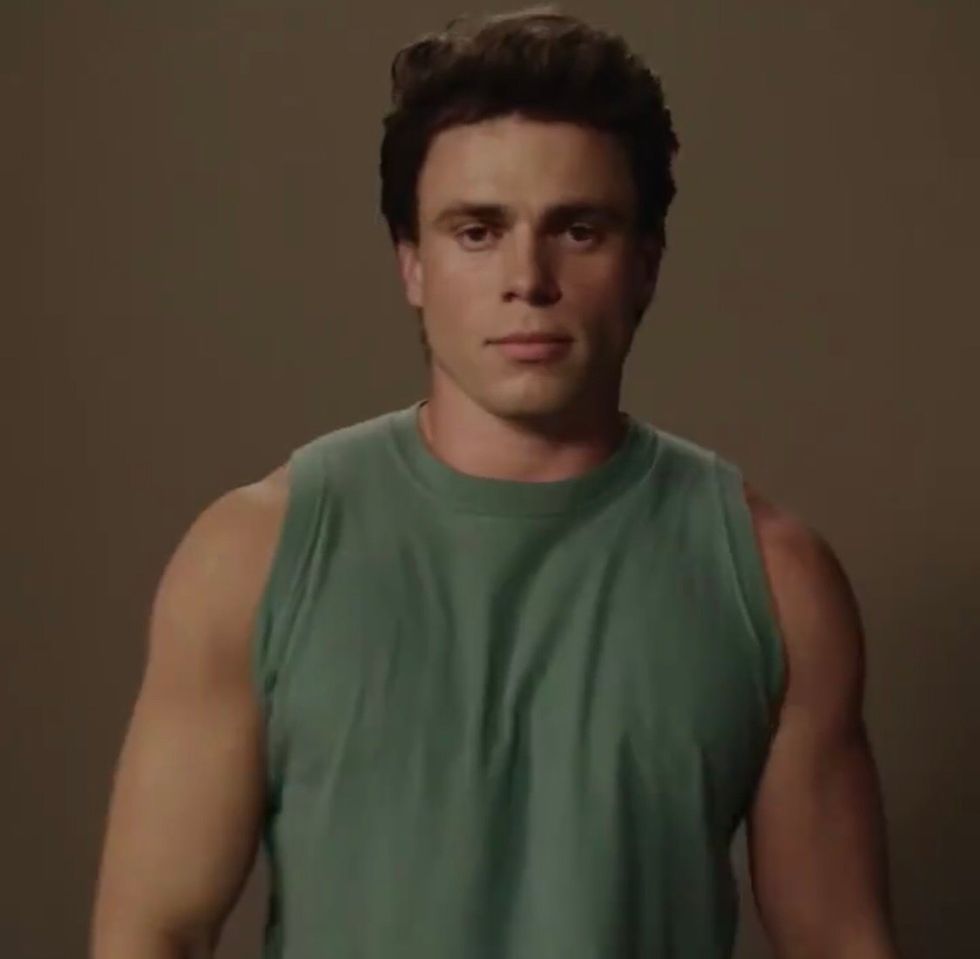 via: Instagram
The Olympic skier will make his
AHS
debut as an '80s jock, who is the boyfriend of Emma Roberts' character.
Also joining the show for the first time is Glee's Matthew Morrison.
via: Instagram
It looks like Morrison's
AHS
character is set to be a far cry from Will Schuester, as the star can be seen sporting a mustache and some rather bulging gym shorts.
There's also DeRon Horton.
via: Instagram
The
Dear White People
star is yet another new addition to the franchise, playing one of the teens in the show.
Next up is Pose star, Angelica Ross.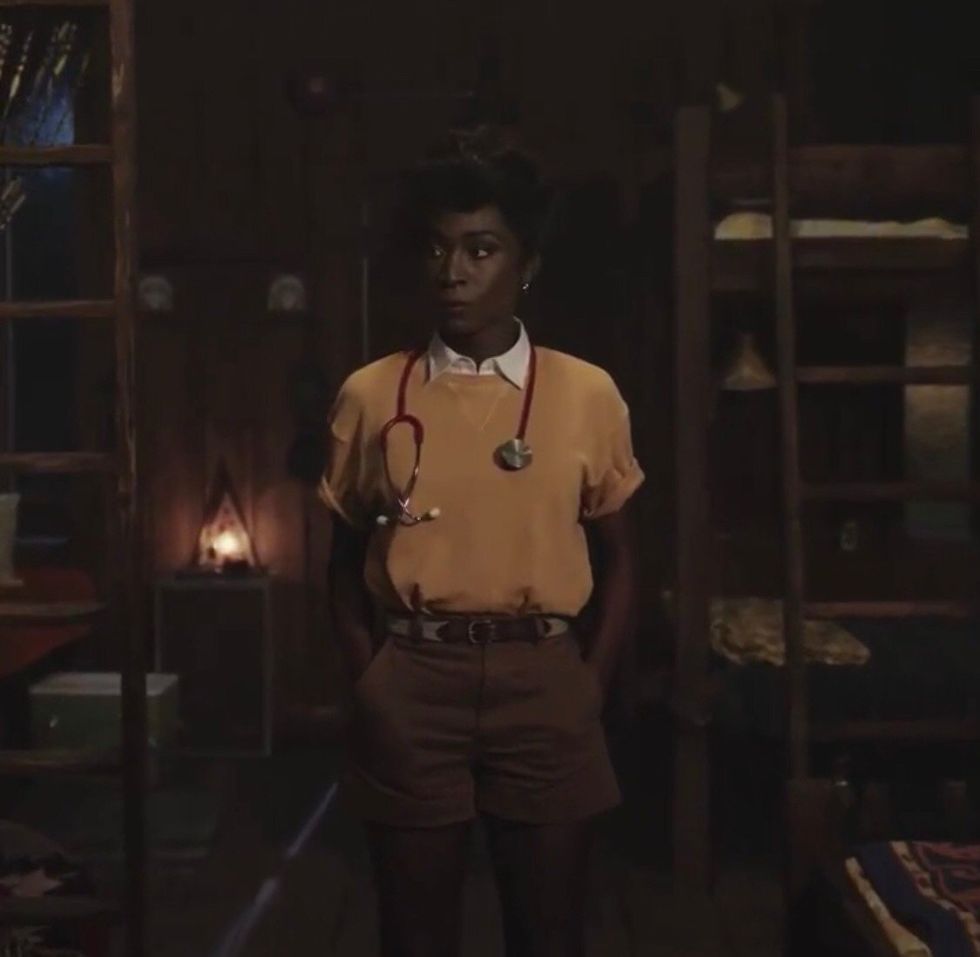 via: Instagram
After her
Pose
character was killed off, it was revealed that Ross would be starring in the upcoming season of
AHS
. Her character dons a stethoscopic in the promo, which could suggest a medical-themed role in the '80s-themed show.
Zach Villa may well be playing a villain in the season.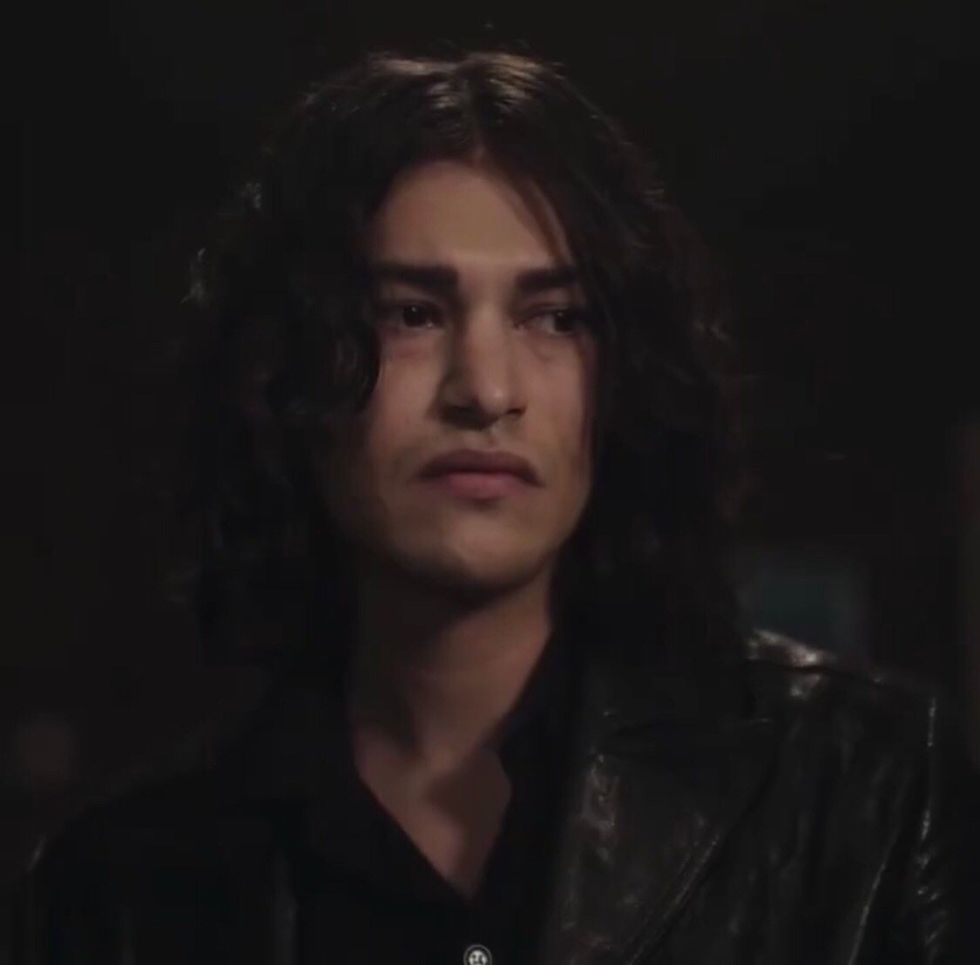 via: Instagram
The actor, best known for his roles in
Destroyer, Bordertown,
and
Dan is Dead
, can be seen dressed in head-to-toe black in the clip - a stark contrast to his '80s teen counterparts. His character can also be seen gripping what looks like a blade, suggesting that we may have just been introduced to one of the show's baddies.
Long-standing AHS star, Billie Lourd, is returning.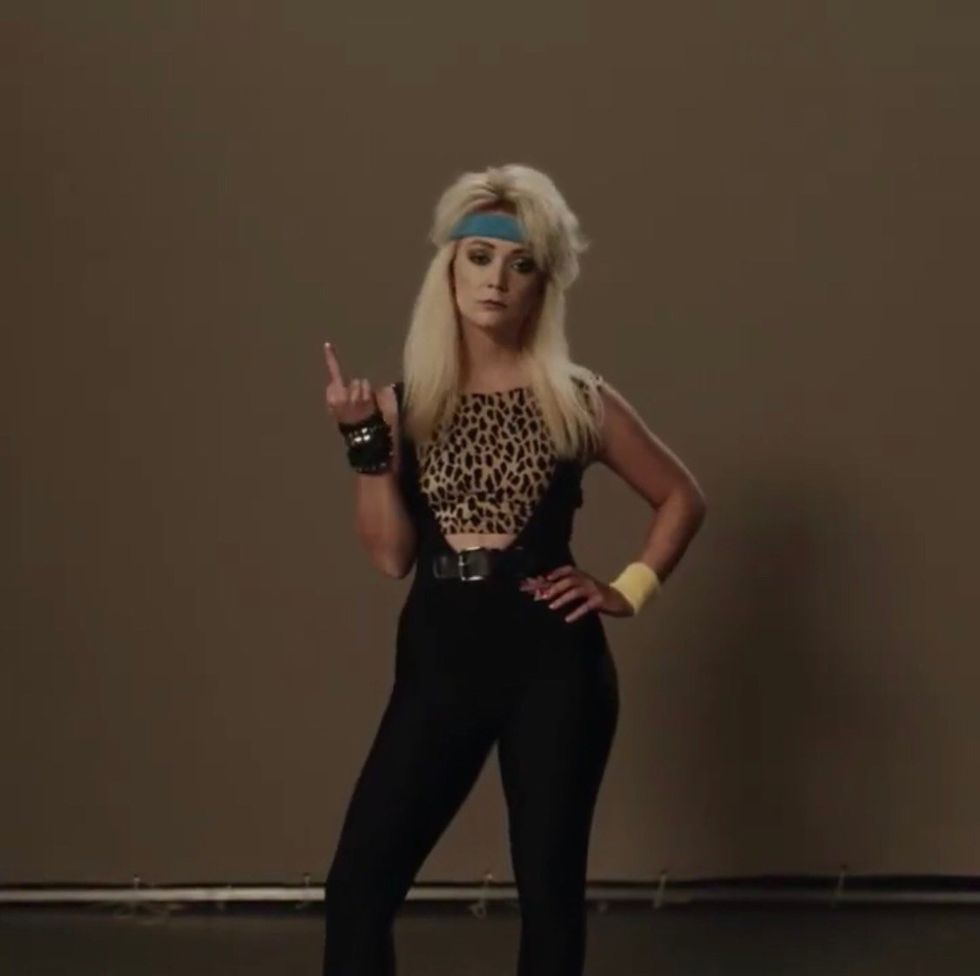 via: Instagram
AHS: 1984
will be the star's 3rd season, after first appearing alongside Emma Roberts in
AHS: Coven
. Lourd, who's the daughter of
Star Wars
legend, Carrie Fisher, is
certainly
set to play a character with attitude if the gesture that she's pulling in the promo is anything to go by.
Familiar face, Leslie Grossman, is also returning to screens.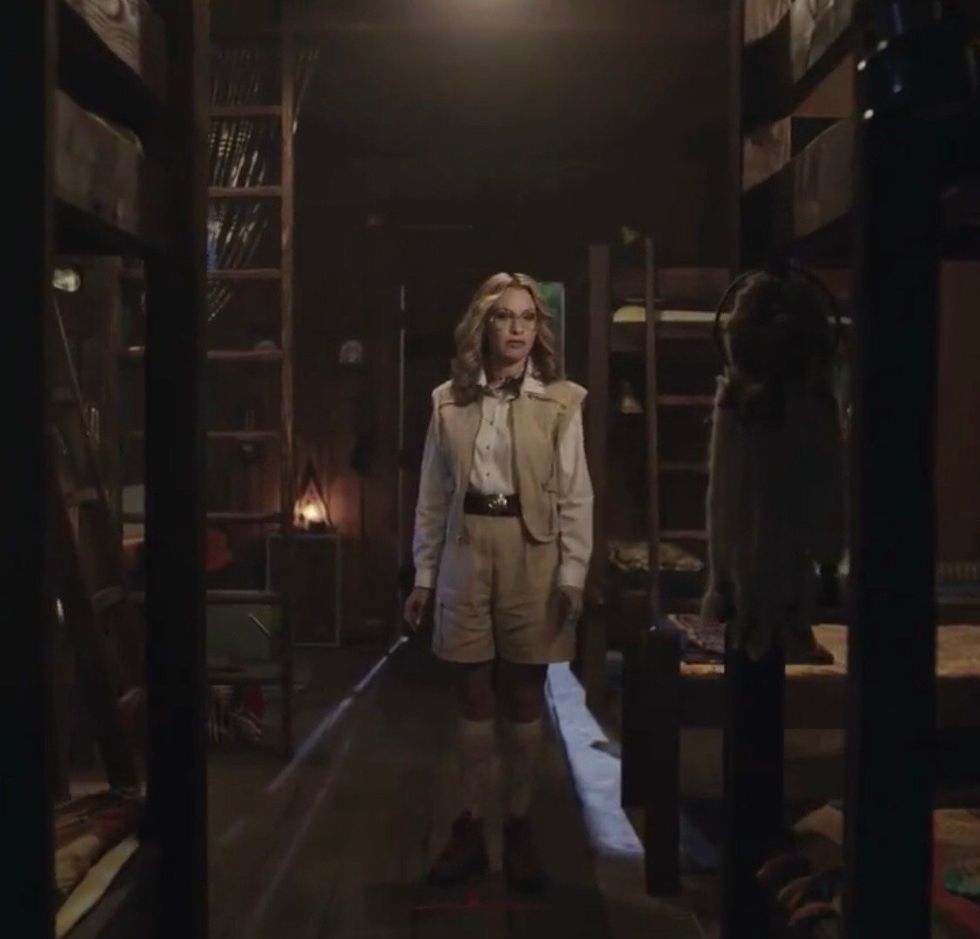 via: Instagram
Just like her fellow star, Billie Lourd,
AHS:1984
is Grossman's 3rd season in the hit horror show, following her roles in
AHS: Cult
and
Apocalypse.
We're intrigued to see what her character is all about.
Finally, we also catch a glimpse of John Carroll Lynch in the promo.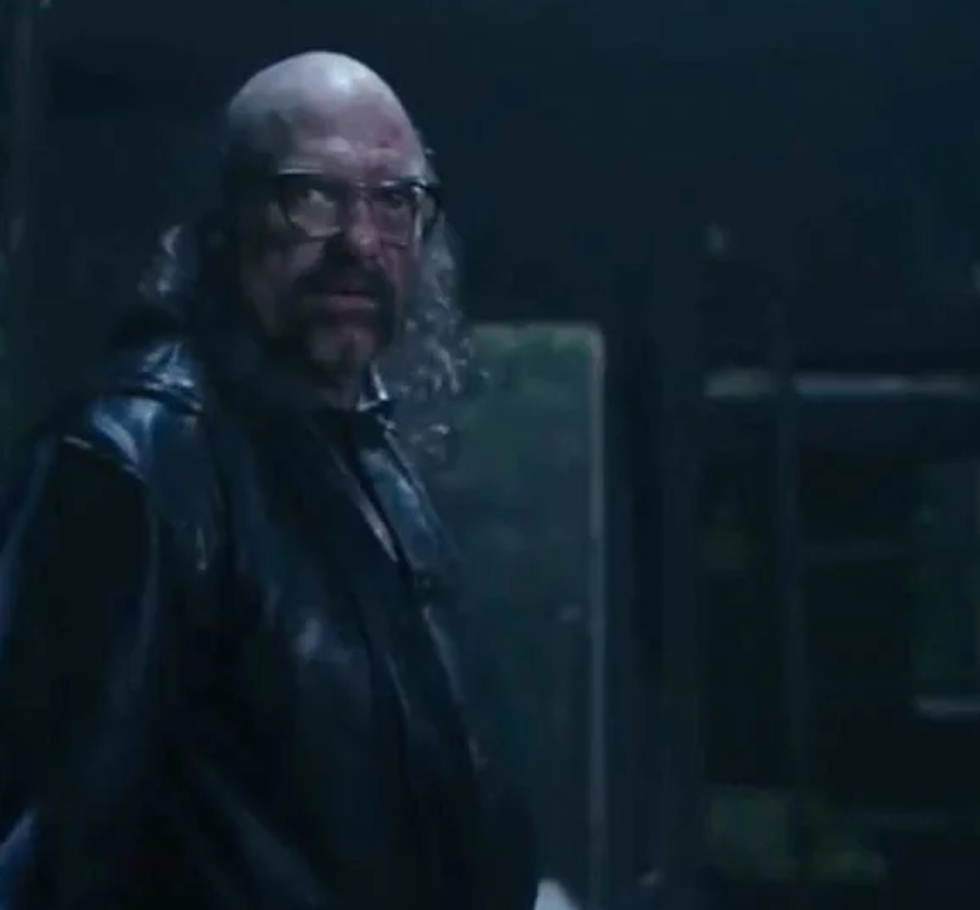 via: Instagram
The actor, who starred as the
very
creepy Twisty the clown in Season 4 of the show, as well as having roles in
AHS: Hotel
and
Cult,
looks as though he's set to play
another
shady character, who can be seen donning a suspicious-looking leather trenchcoat.
And now, all we can do is wait...
too long of a countdown until the show hits our screens.
And here it is! Have a look at the official trailer for the new season!
Are you excited yet? If you want more AHS, keep scrolling for behind the scenes facts from every series.