Occasionally there are still wonderful things on the Internet. I know, it's hard to believe. But it's true!
Over the past few days, the Google Arts and Culture app has gone viral for its uncanny ability to match a selfie of your face with a famous piece of art in a museum.
Chances are you've already downloaded the app and tried it yourself, but just in case you haven't we'll show you how. We'll also show you the best face matches from the app on the Internet because let's be honest, we could all use a giggle.
First, you gotta download the Google Arts and Culture app onto your phone. Go on. We'll wait. OK, now that you have it. Scroll down to the screen that looks like this:
And it will result in something like this: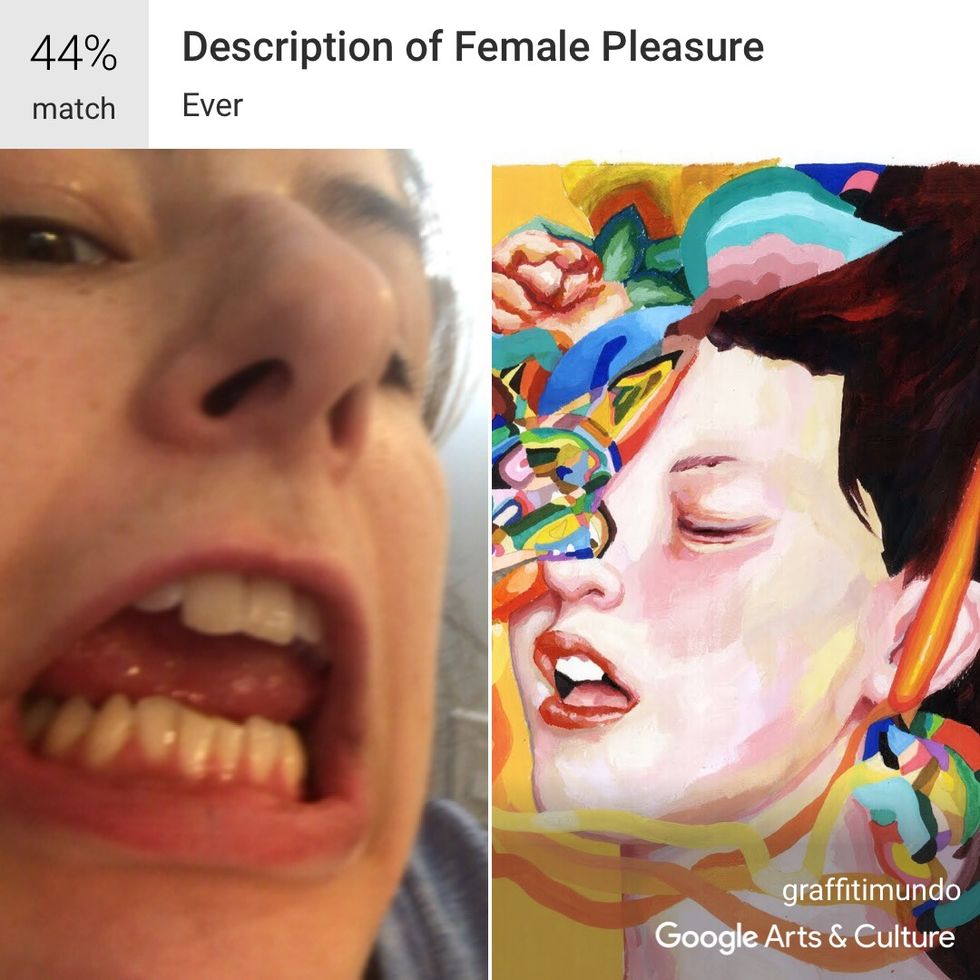 via: Instagram
Just gorgeous, isn't it?! Sometimes it helps to get a great match if you've put yourself in an...interesting position.
Like this:
A Woman Cutting Bread
To be fair though, we all do look that ecstatic whilst slicing a loaf, so this one is actually pretty accurate.
Whatchu Talkin' 'Bout Willis?
BOOM. Baby.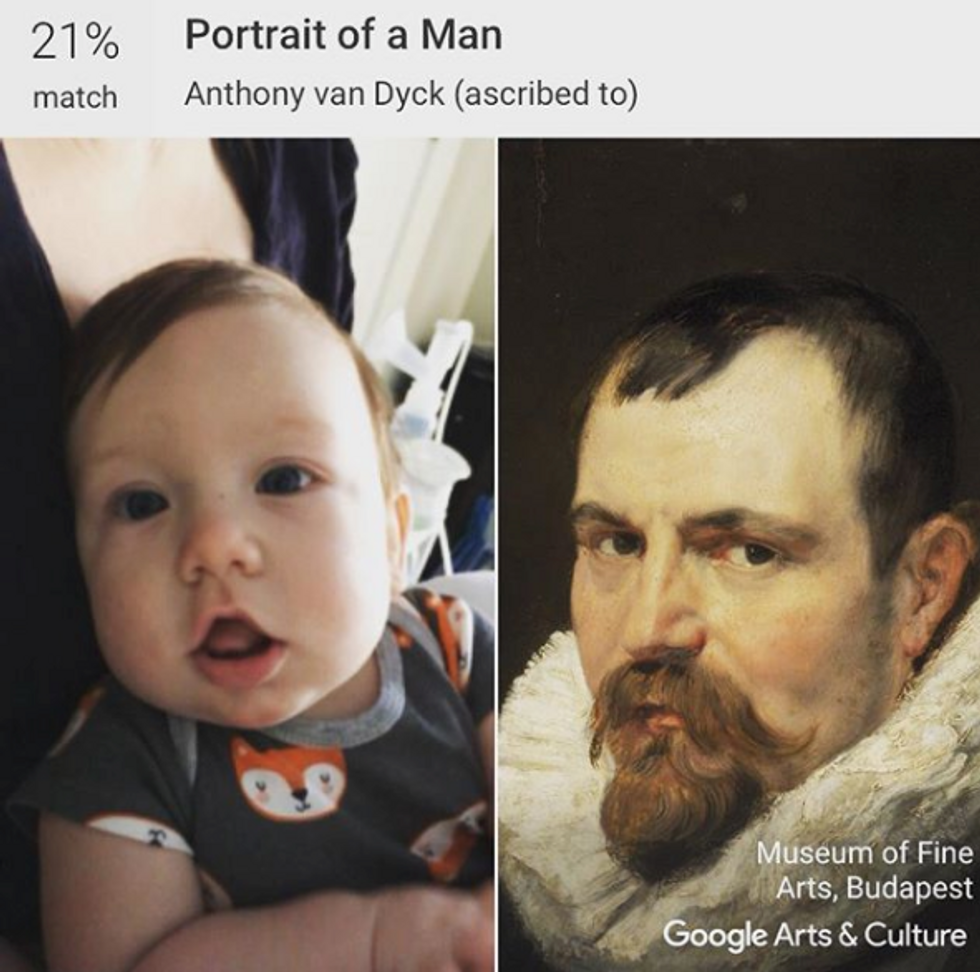 via: Instagram
This is the most perfect "age progression" picture, except for the fact that this baby exists now and the man in that painting existed a long time ago.
Nailed It
Benjamin Franklin
Sad Boy
IDENTICAL
what?! But we're not done yet...
Perfect Painting
Face Mask Match
In this case, the green face mask probably had a lot to do with this guy's match, but that doesn't change the fact that it super looks like him.
Fire Red
Spot on! Those matching brows! #GoogleArtsandCulture https://t.co/DucbK0BJFS

— something clever (@something clever)1515828531.0
Just as this Twitter user pointed out, even the eyebrows on this one match! It also helps if you have a super distinct hair color.
Battlefield Corpse
"Hey, #GoogleArtsandCulture, which painting do you think truly embodies me?" "Hmm. Here, have a battlefield corpse… https://t.co/QGVuP8XS0v

— [insert pun here] (@[insert pun here])1515897666.0
Some Google Arts and Culture face matches just aren't very flattering (even less so when you know the context of the piece the character appears in).
Ego Booster
Aw thanks google, you're always there to make me feel good about myself. #GoogleArtsandCulture https://t.co/U3nvyQrQPg

— TheStay@HomeHannah (@TheStay@HomeHannah)1515891095.0
But one thing's for sure, whether the Google Arts and Culture app is accurate or not, it's always illuminating and hilarious. Happy face matching!