Who doesn't love a good heist? They aren't your typical "crime" movie. In a well-done heist flick, you get to root for a brilliant (if illegal) plot hatched by a smooth professional.
Over the years, we've seen many truly gripping entries to the genre. From classics—and subsequent remakes—like Ocean's Eleven to the sci-fi heist mashup Inception, it's a genre with a surprising amount of range.
Without further ado, here's our ranking of the 40 best heist movies of all time!
40. Hell or High Water (2016)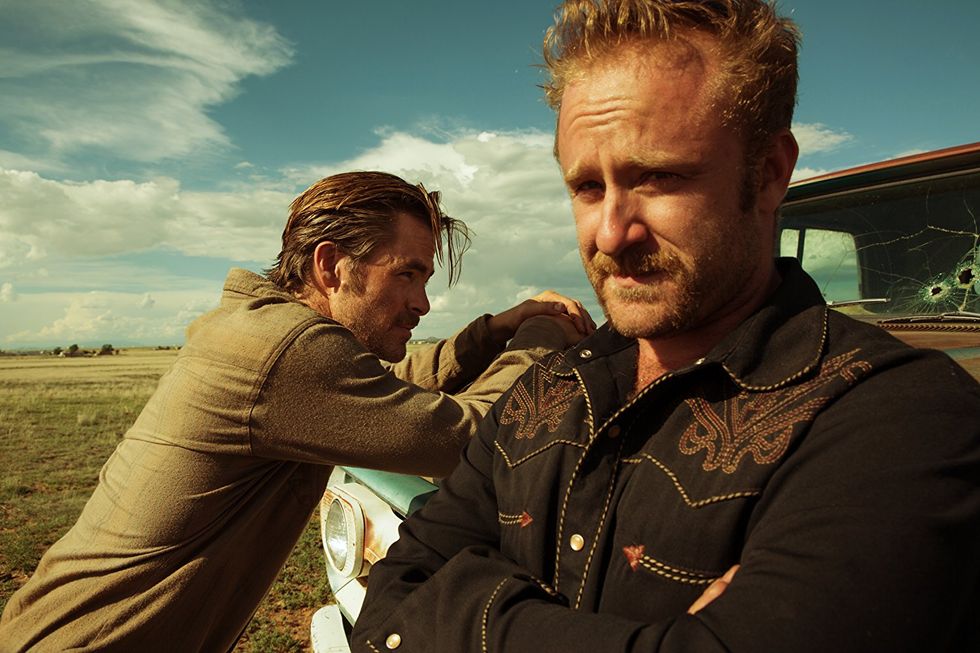 Chris Pine and Ben Foster play Texan brothers who commit a string of bank robberies to save their family's ranch.
39. Snatch (2000)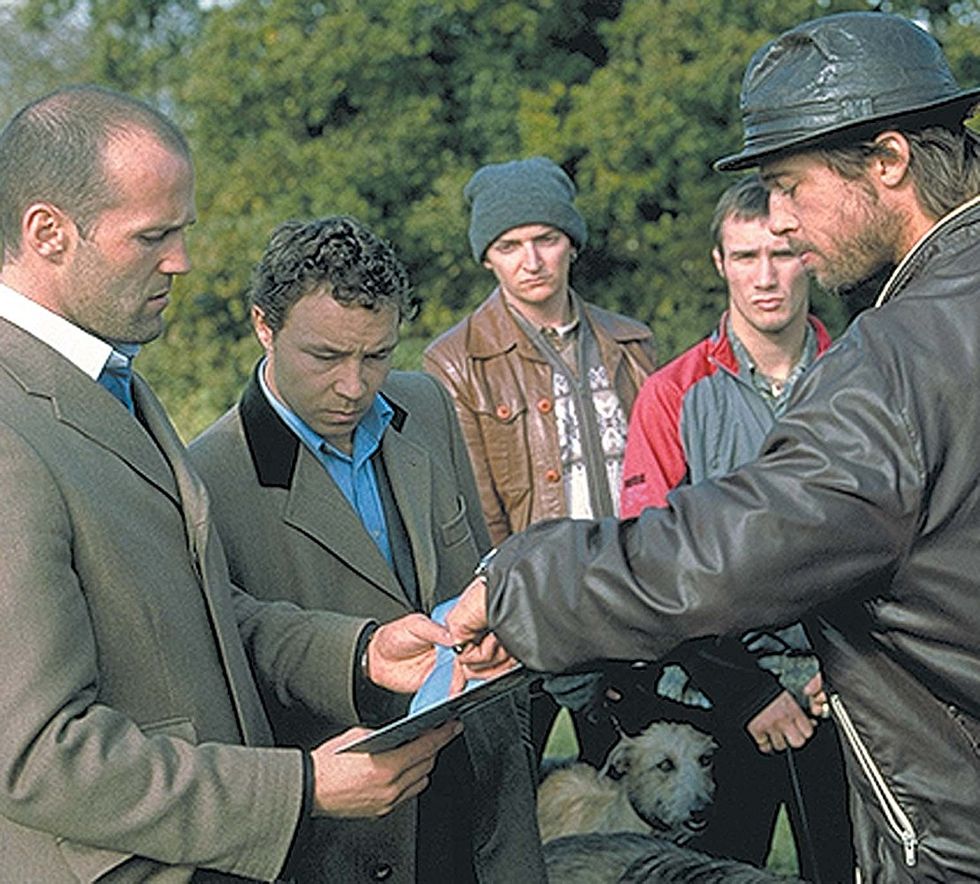 This British-American crime-comedy features an intricate double plot as the search for a stolen diamond intertwines with a small-time boxing promoter who runs afoul of a gangster.
38. The Thomas Crown Affair (1968)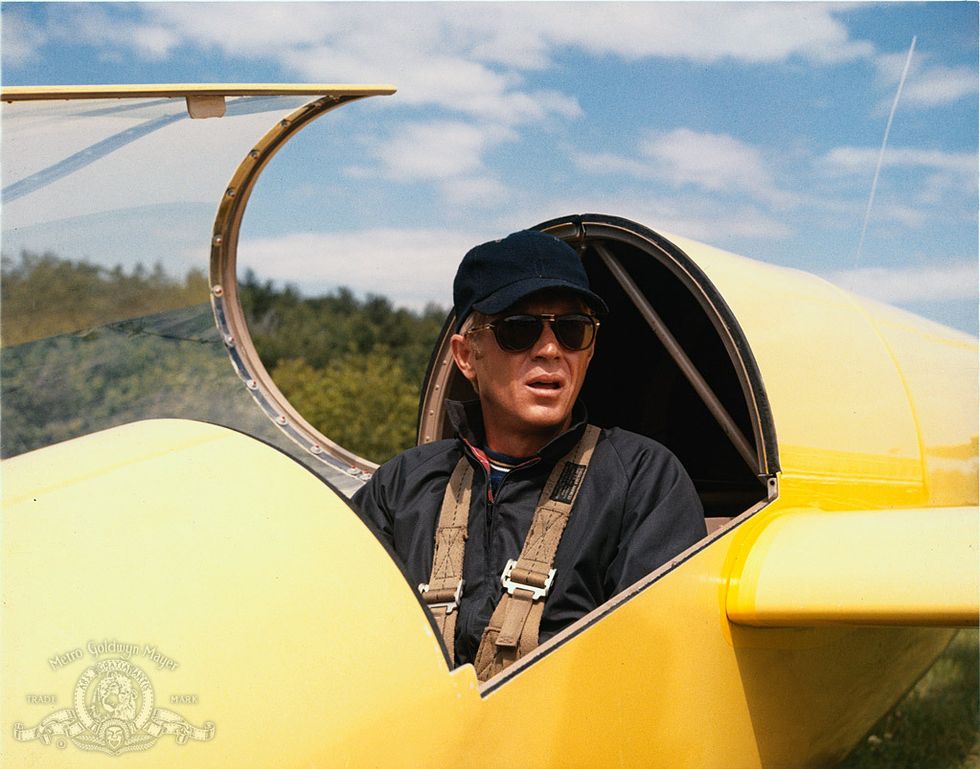 The film combines thievery and romance as a bored millionaire orchestrates the perfect crime, and falls for the insurance investigator on his trail.
37. The Ladykillers (1955)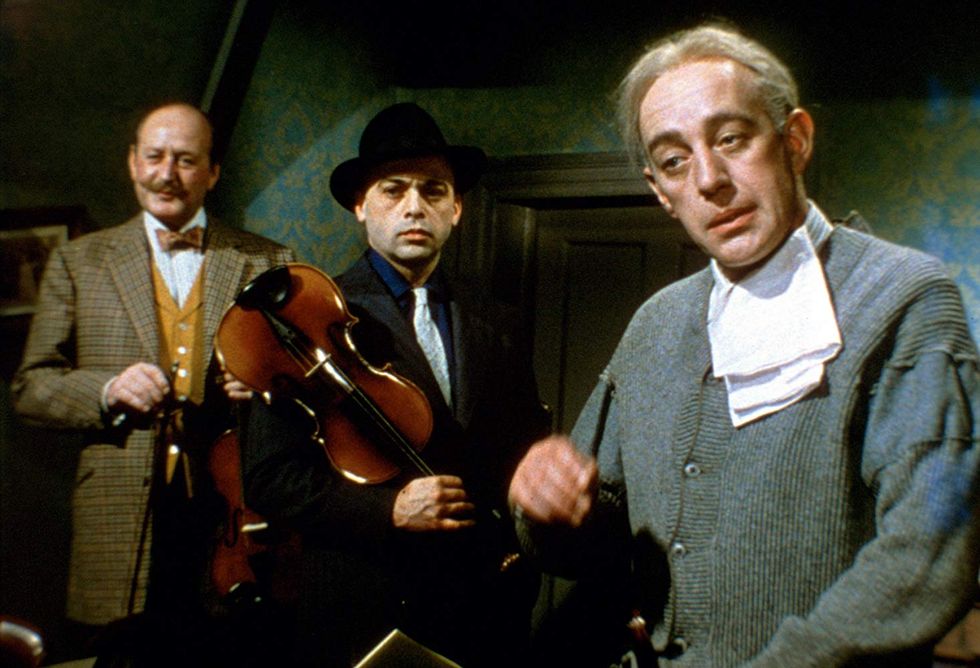 This black comedy is widely considered one of the best British films of all time. In it, a group of hardened criminals attempt to manipulate—and murder—an old woman, only to become their own undoing.
36. The Hot Rock (1972)
This comedy caper follows a gang of criminals' repeated attempts to steal a valuable gem.
35. Ocean's 8 (2018)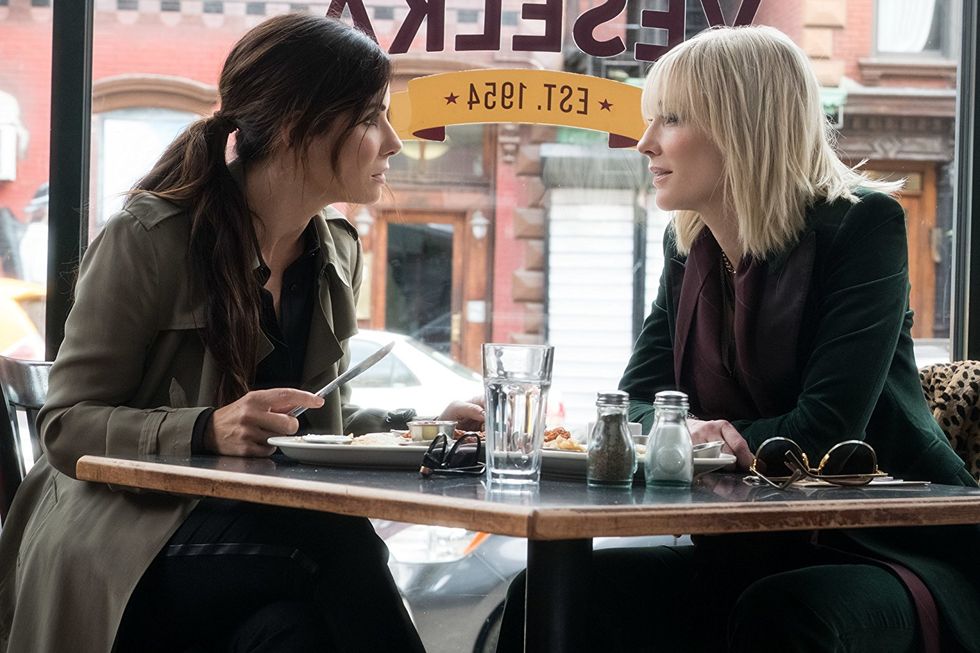 An all-female heist ensemble in the style of
Ocean's Eleven
? Sign us up!
34. Bob Le Flambeur (1956)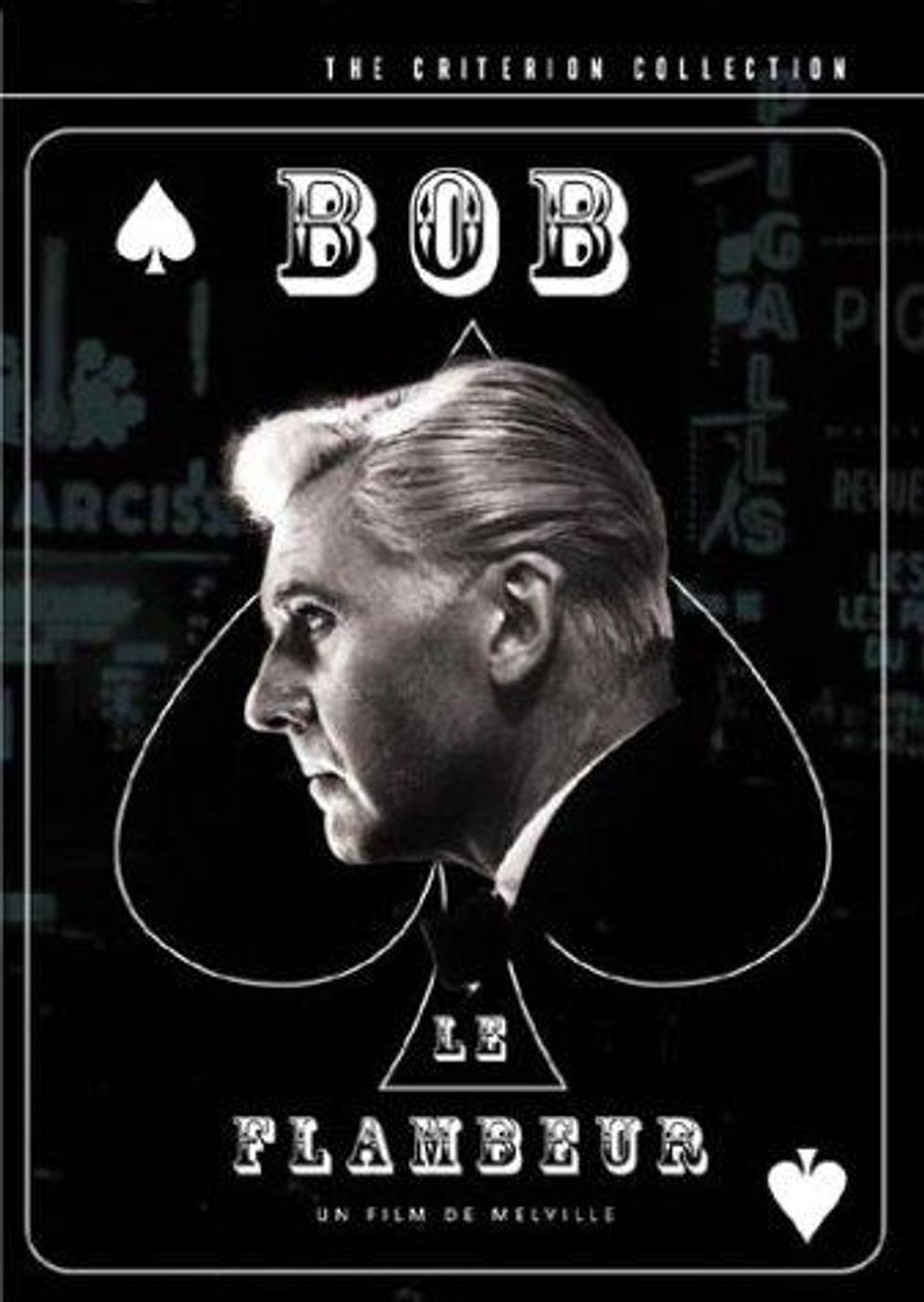 The French gangster film (called
Bob the Gambler
in English) follows an ex-convict who places a bet worth millions.
33. Ronin (1998)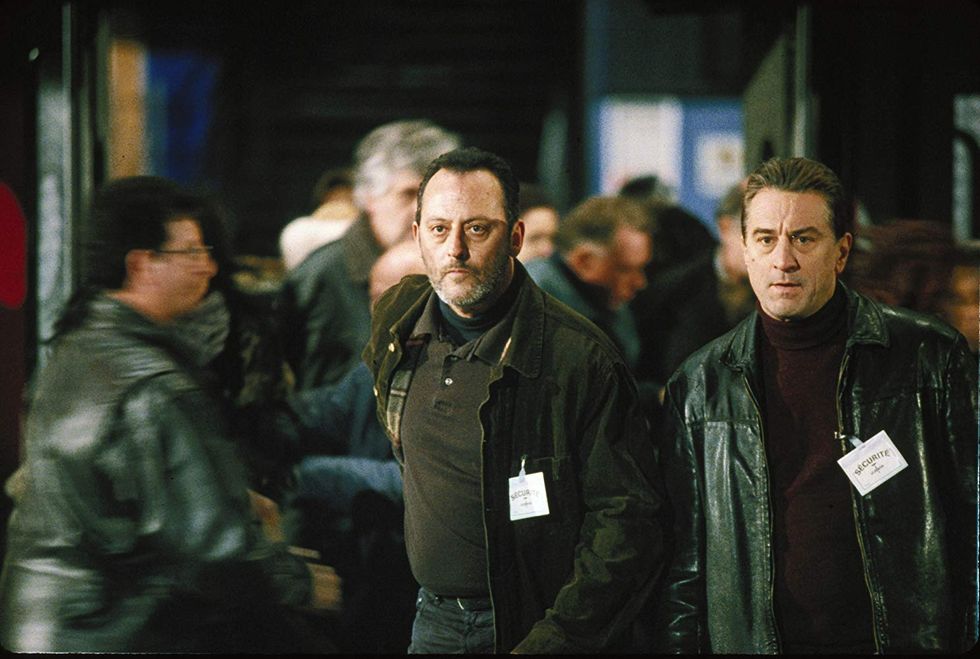 Former special-ops-turned mercenary Sam (played by Robert De Niro) is hired to ambush a convoy and steal a briefcase.
32. Butch Cassidy and the Sundance Kid (1969)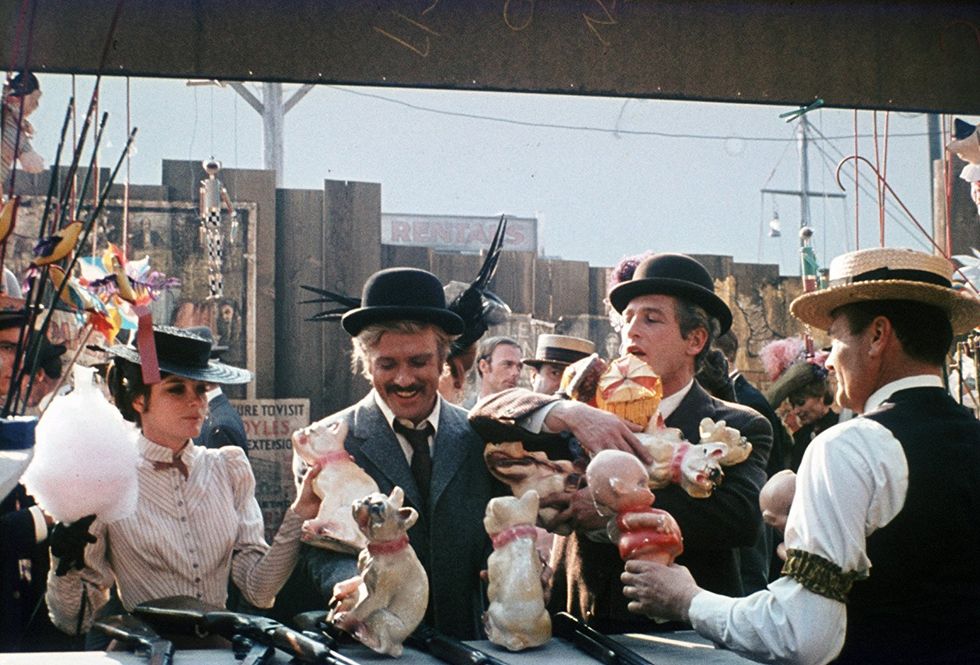 The film puts a Wild West spin on the heist genre as two outlaws flee from the U.S. to Bolivia in hopes of expanding their criminal enterprises.
31. Fast Five (2011)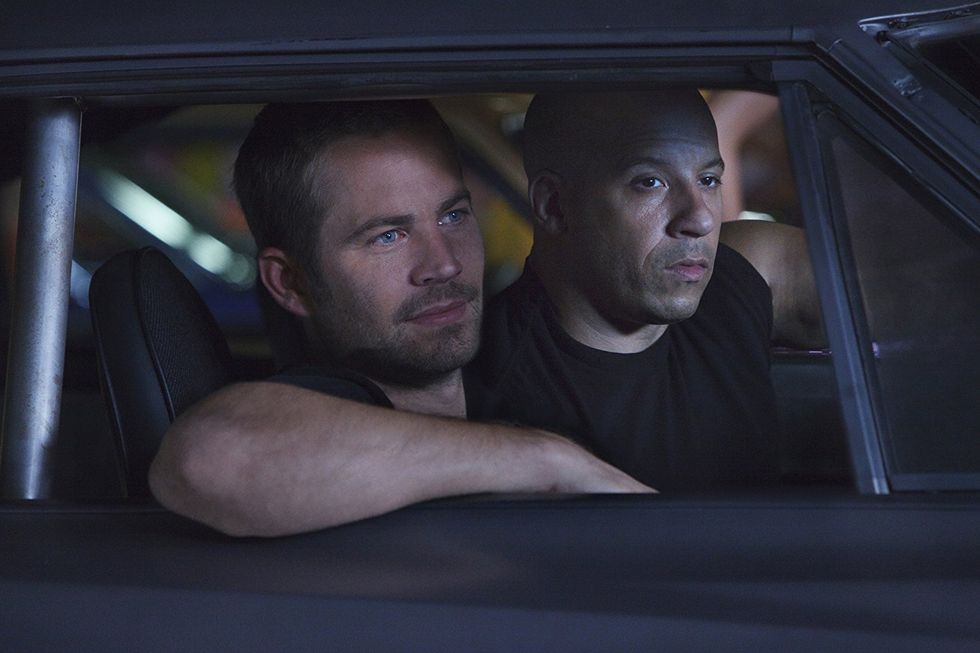 Fast and Furious 5
is the film that moves the
Fast and Furious
franchise comfortably into a 'heist' theme as opposed to street racing. Also, it's got The Rock.
30. Out of Sight (1998)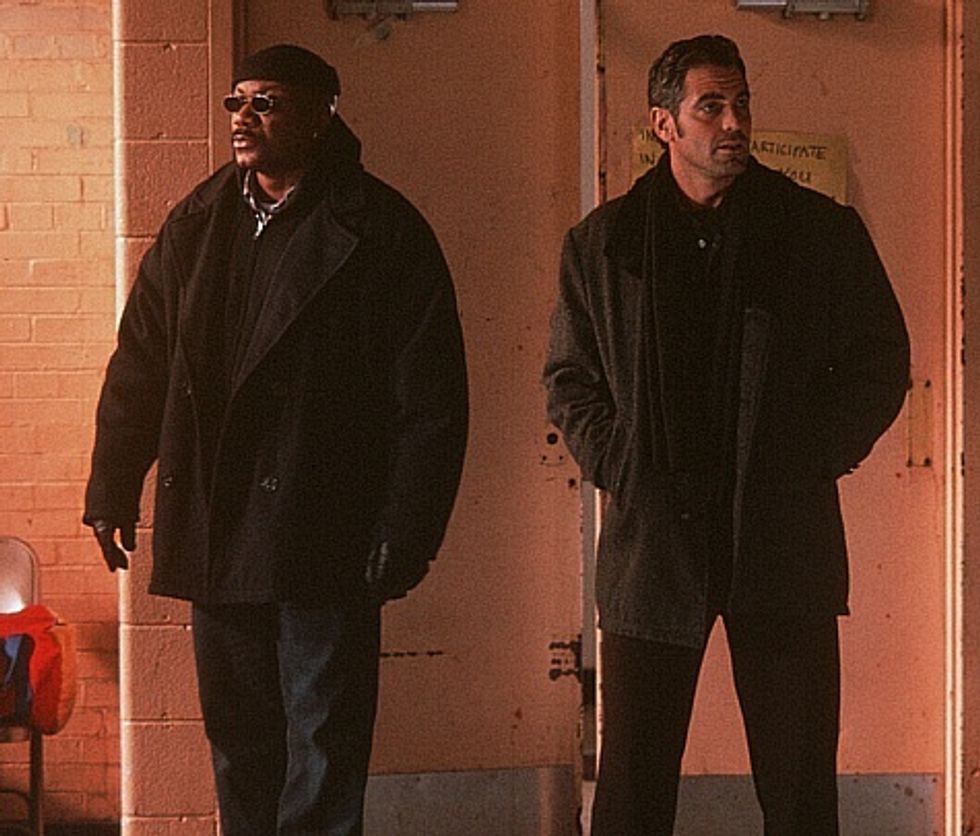 The crime comedy follows a career bank robber and the agent attempting to arrest him as they develop feelings for each other.
29. Sexy Beast (2000)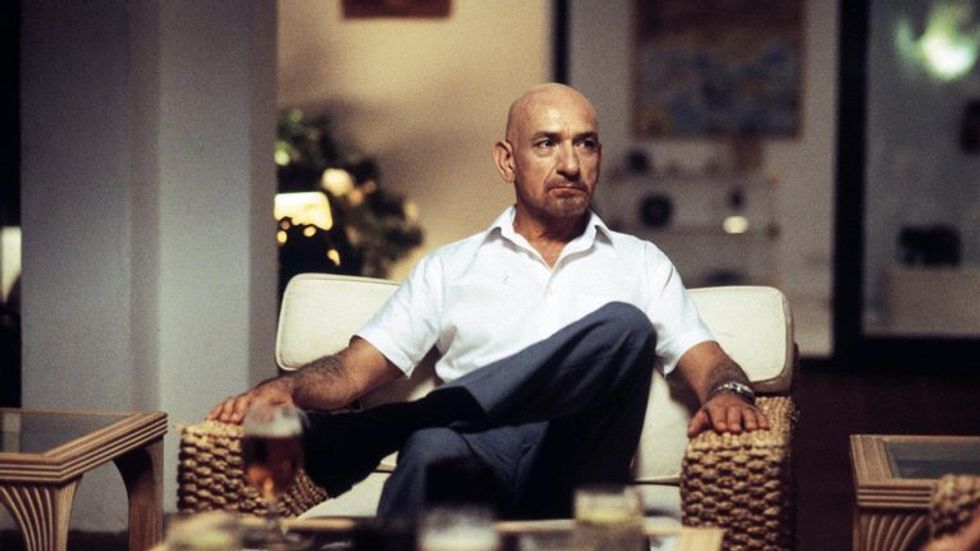 Another of Britain's great crime films,
Sexy Beast
follows the prematurely ended retirement of former gangster Gal Dove.
28. Sneakers (1992)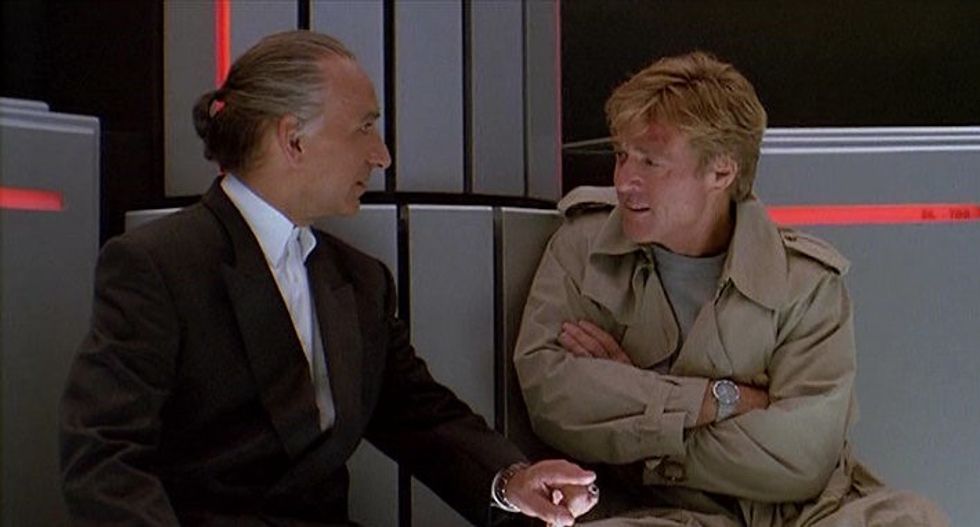 The comedy caper features two hackers and former friends facing off and attempt to steal the ultimate hacking prize out from under the other.
27. Lock, Stock and Two Smoking Barrels (1998)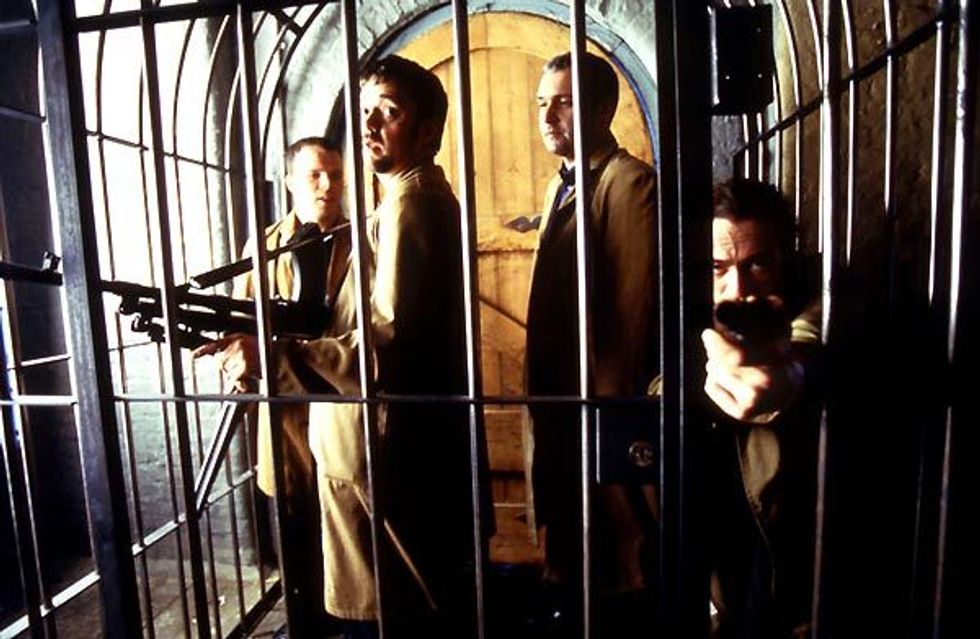 Guy Ritchie's 1998 crime comedy garnered international acclaim, following a group of small-time criminals who decide to rob their criminal neighbors.
26. The Asphalt Jungle (1950)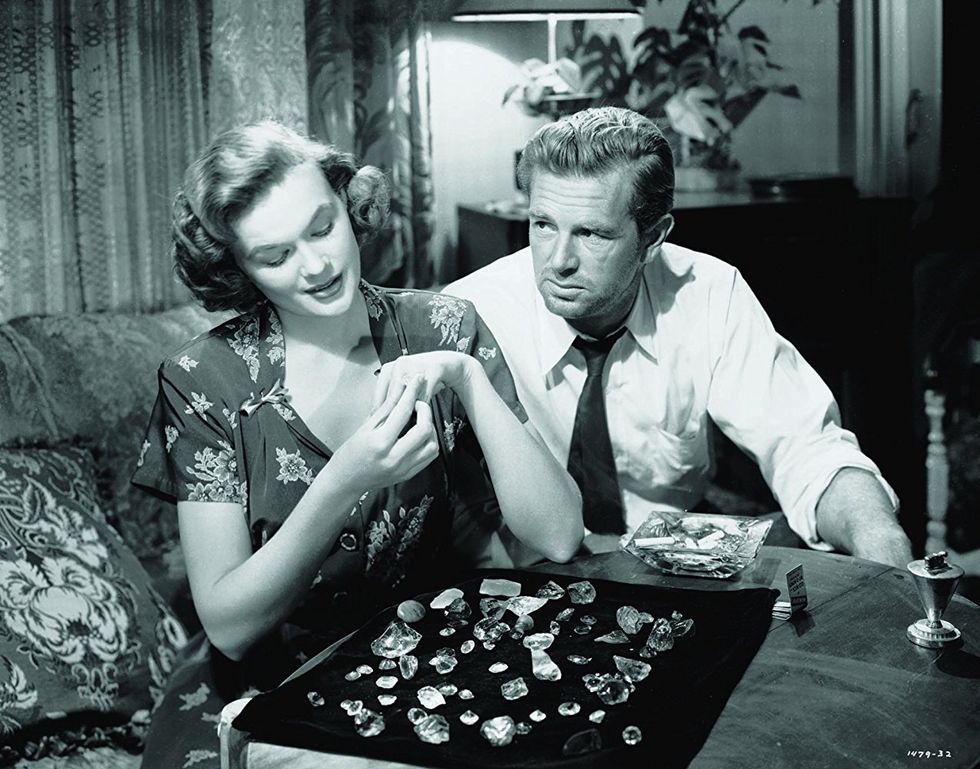 This noir heist film is the story of a Midwestern jewel robbery. It also features one of Marilyn Monroe's earliest roles.
25. The Bank Job (2008)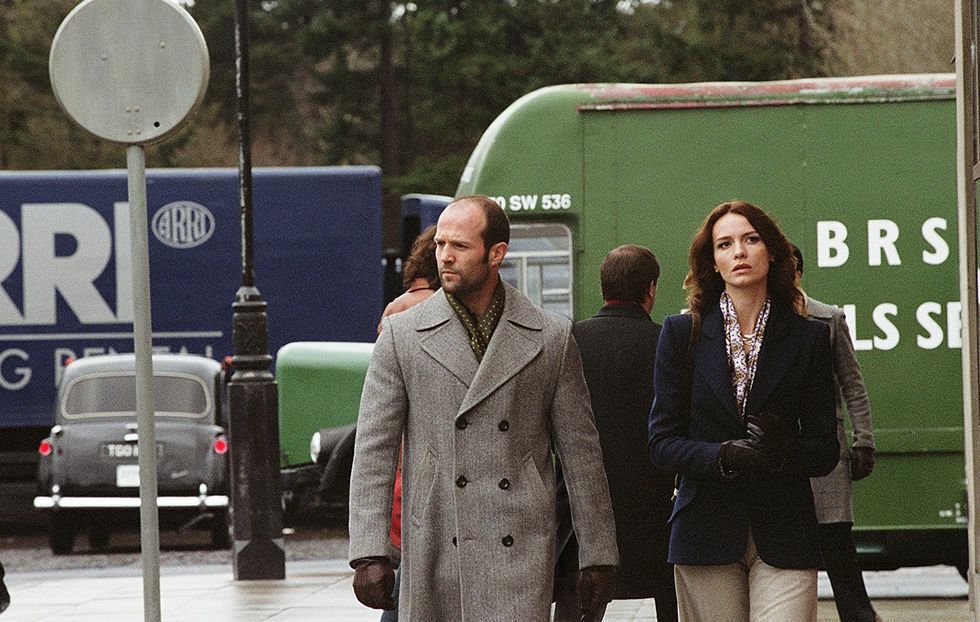 This heist-thriller is based on the London Baker Street robbery in 1971; the valuables stolen were never recovered.
24. The Town (2010)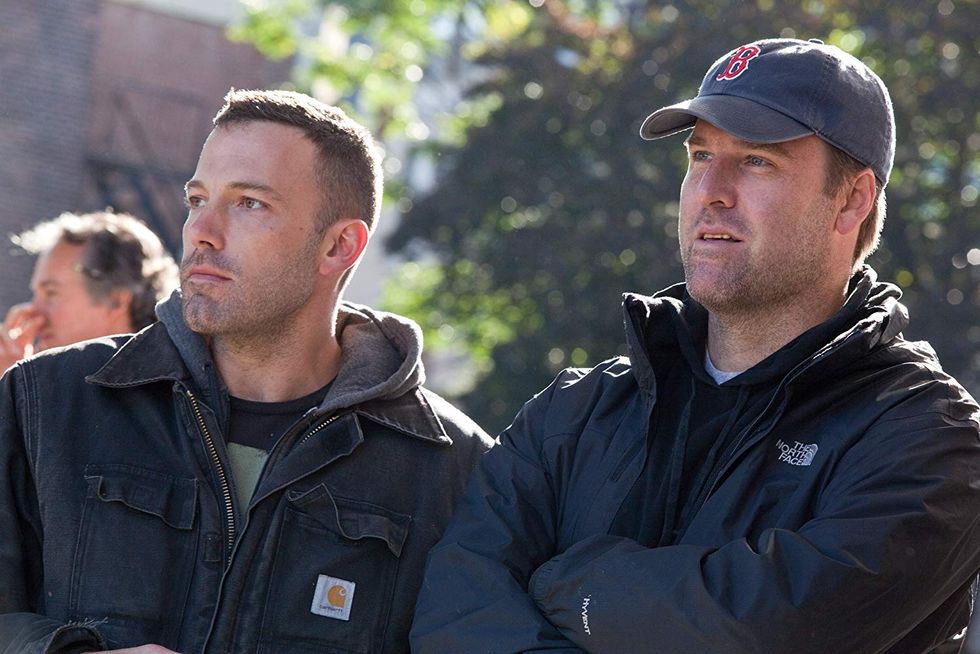 This crime thriller was directed by and starred Ben Affleck. In it, Boston bank robbers aimed their sights at Fenway Park for one last score.
23. Thief (1981)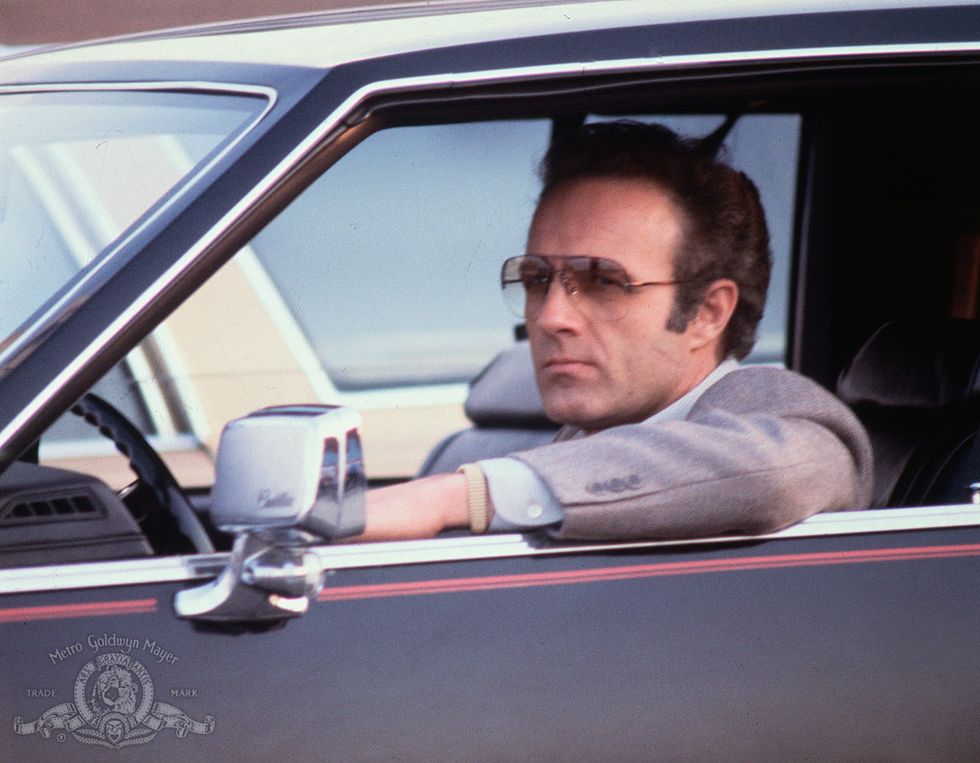 In 
Thief
, a safecracker and jewel thief tries to go straight and start a family, only to be pulled in for one big con.
22. How to Steal a Million (1966)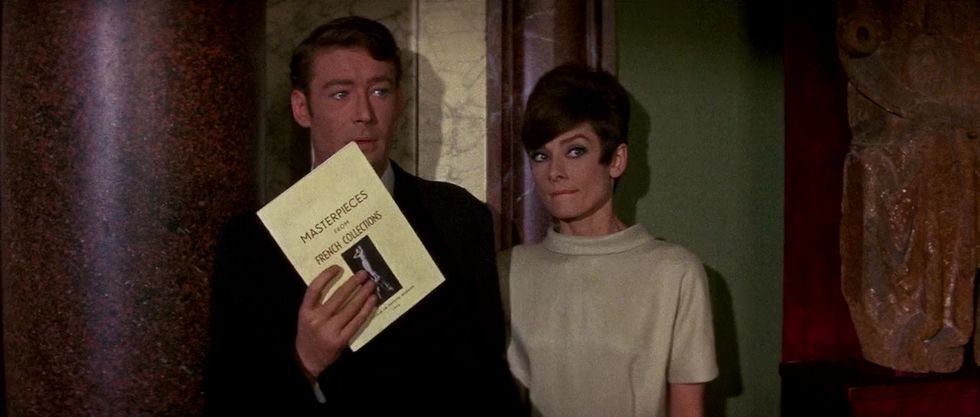 The heist comedy stars Audrey Hepburn as a young woman concerned about her father's penchant for forging and selling paintings illegally.
21. Logan Lucky (2017)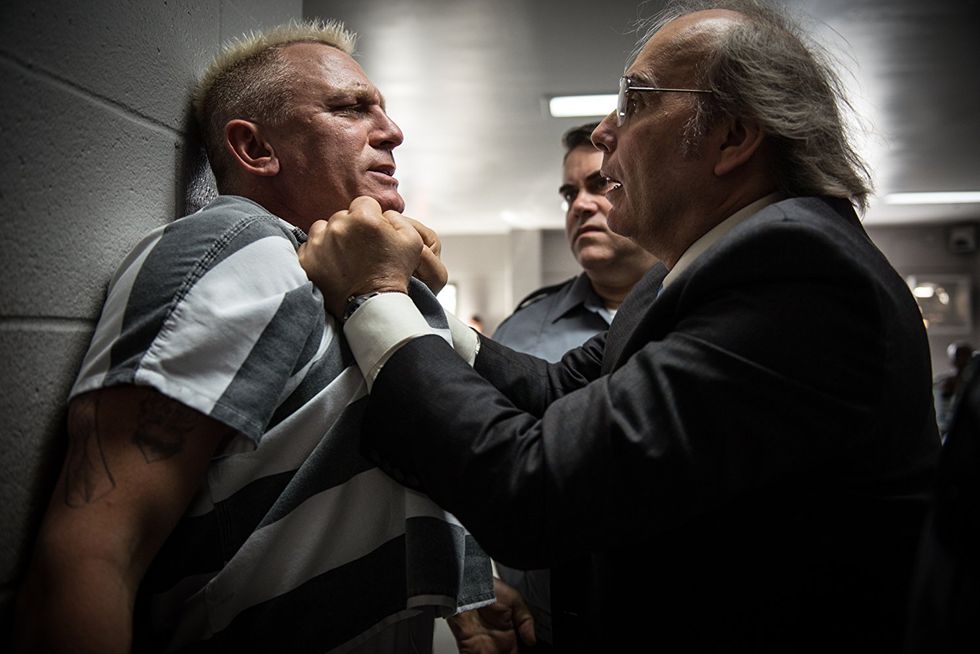 In the film, the Logan family conspires to rob the Charlotte Motor Speedway and avoid the Feds. Also, Daniel Craig plays a guy named 'Joe Bang.'
20. Bottle Rocket (1996)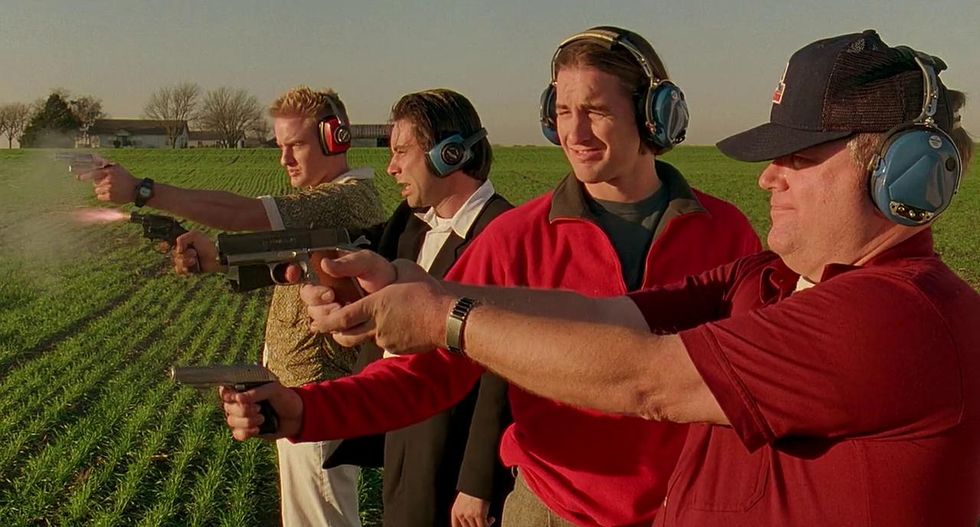 This crime-comedy was Wes Anderson's directorial debut, following two friends who attempt to pull off a series of heists.
19. Point Break (1991)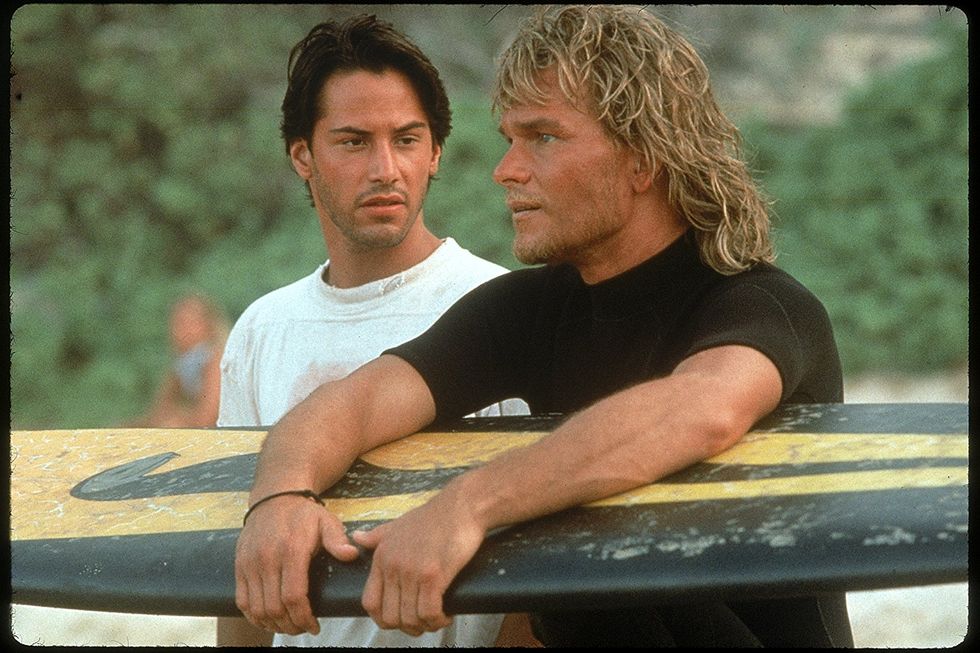 Director Kathryn Bigelow's crime thriller features Keanu Reeves as a rookie FBI agent, and Patrick Swayze as the leader of a surfer gang responsible for a string of bank robberies.
18. Baby Driver (2017)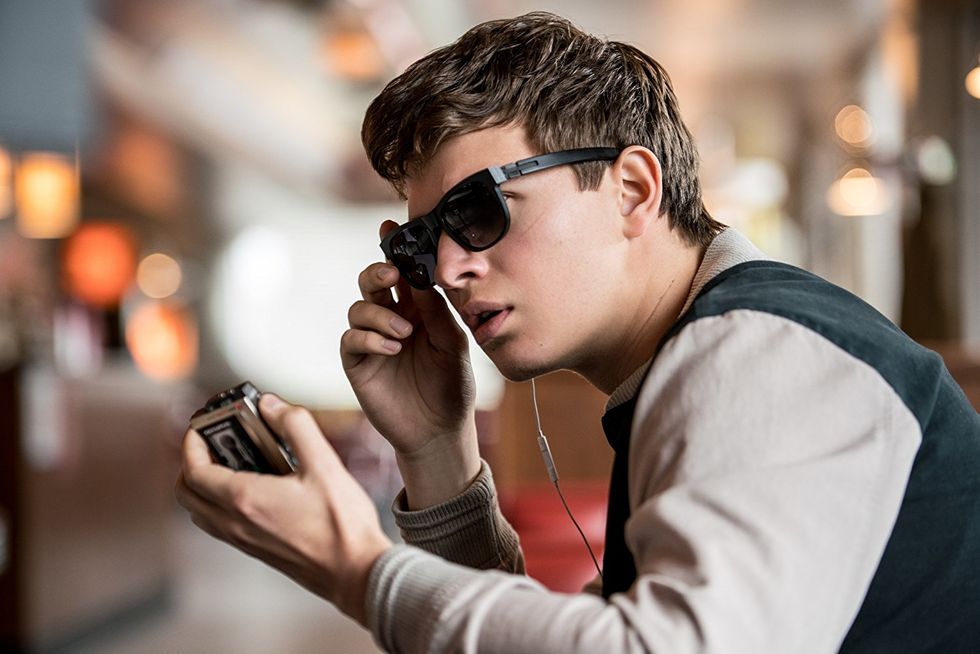 Edgar Wright's film combines the coming-of-age trope with the story of a young getaway driver. He develops feelings for a waitress while working for a dangerous mobster, who ropes him into a job doomed to fail.
17. Inside Man (2006)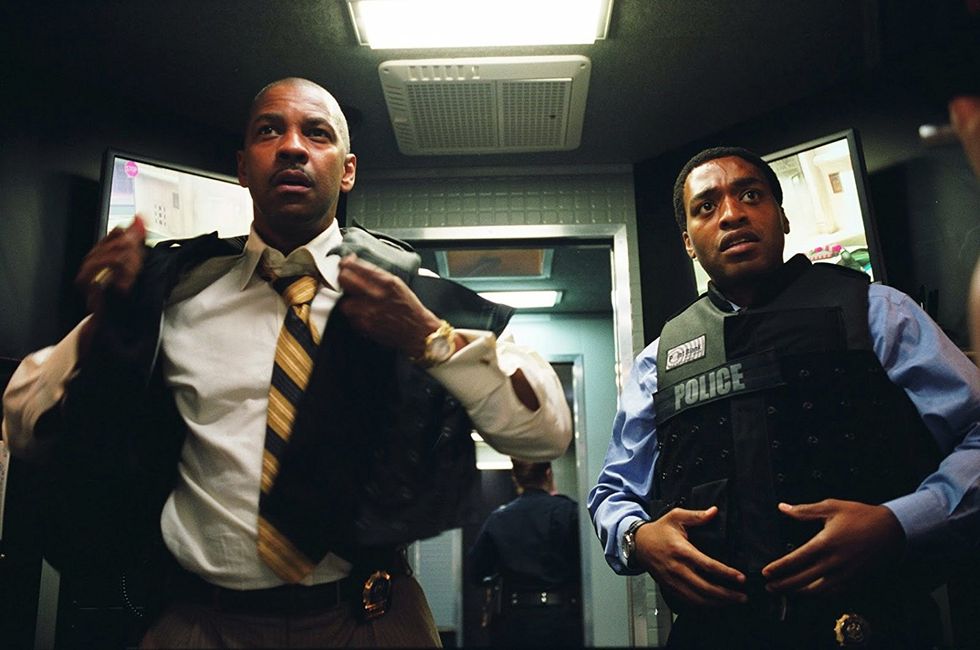 This crime thriller from Spike Lee takes place over the course of 24 hours as an elaborate bank heist on Wall Street is being pulled.
16. A Fish Called Wanda (1988)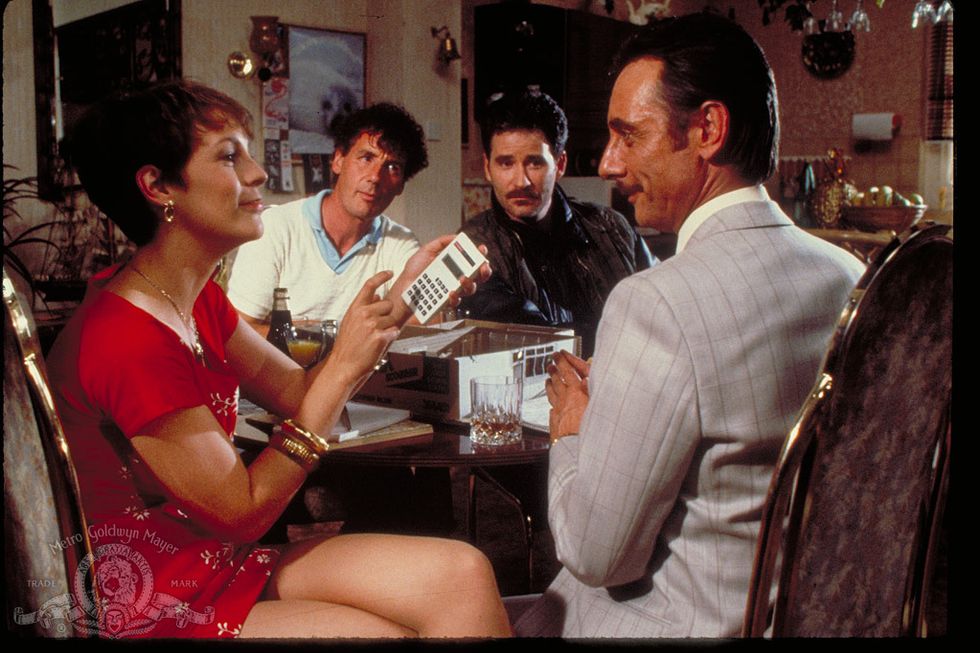 Jamie Lee Curtis stars as Wanda, a femme fatale and diamond thief who outwits friend and foe alike.
15. Inception (2010)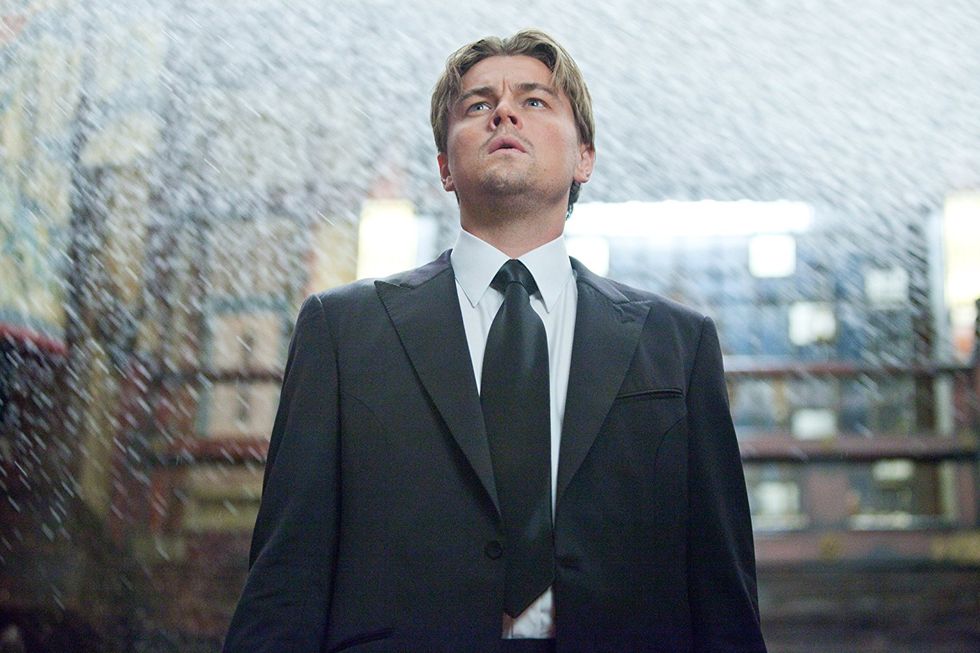 Inception
's plot takes a turn for the fantastical, as Leo DiCaprio plays a thief who steals information by infiltrating a person's subconscious.
14. Set It Off (1996)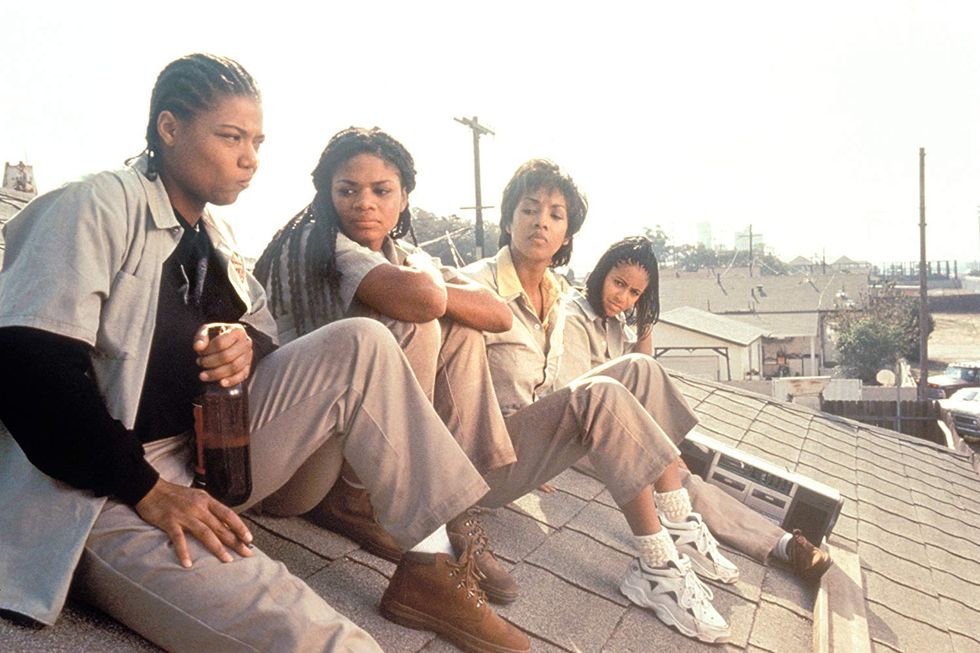 Set It Off
follows the unique perspective of four inner-city women driven to desperation. Together, they hatch a plot for the ultimate bank robbery.
13. Quick Change (1990)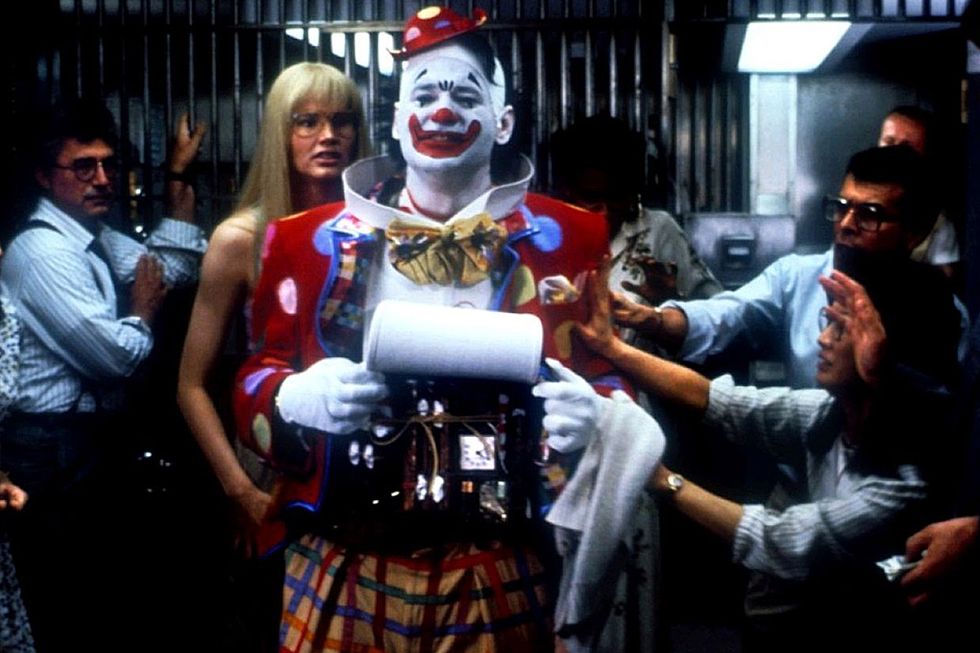 Bill Murray starred in and co-directed this crime comedy. In it, Murray's character Grimm robs a bank dressed as a clown, and though the heist is simple, getting away with it proves far more tricky.
12. The Usual Suspects (1995)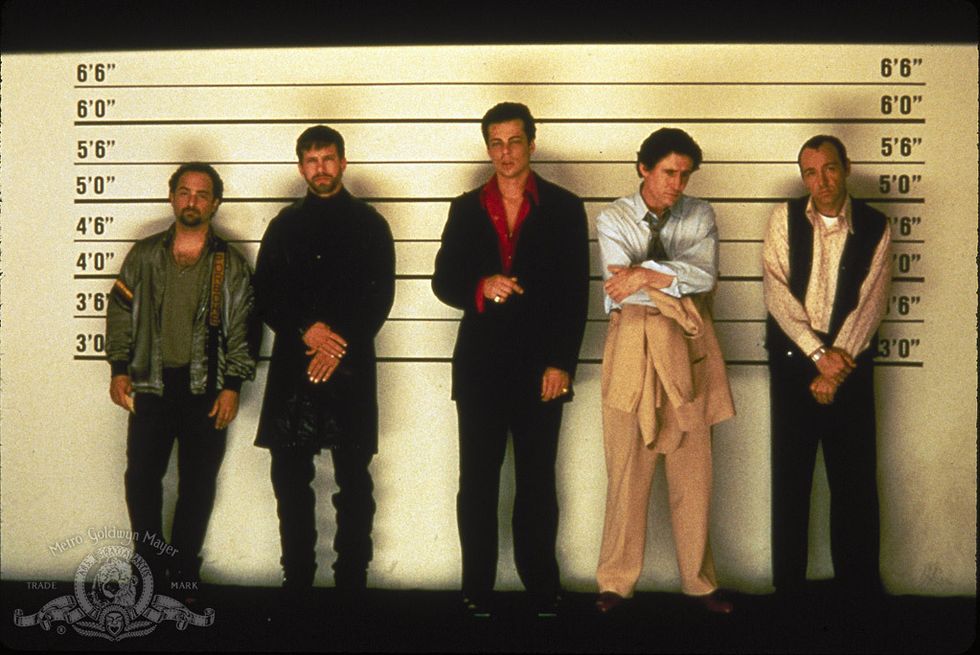 The neo-noir mystery is told mainly through flashbacks, as con-man Roger "Verbal" Kint is interrogated over events that led him and his criminal team to a fiery stop.
11. The Taking Of Pelham One Two Three (1974)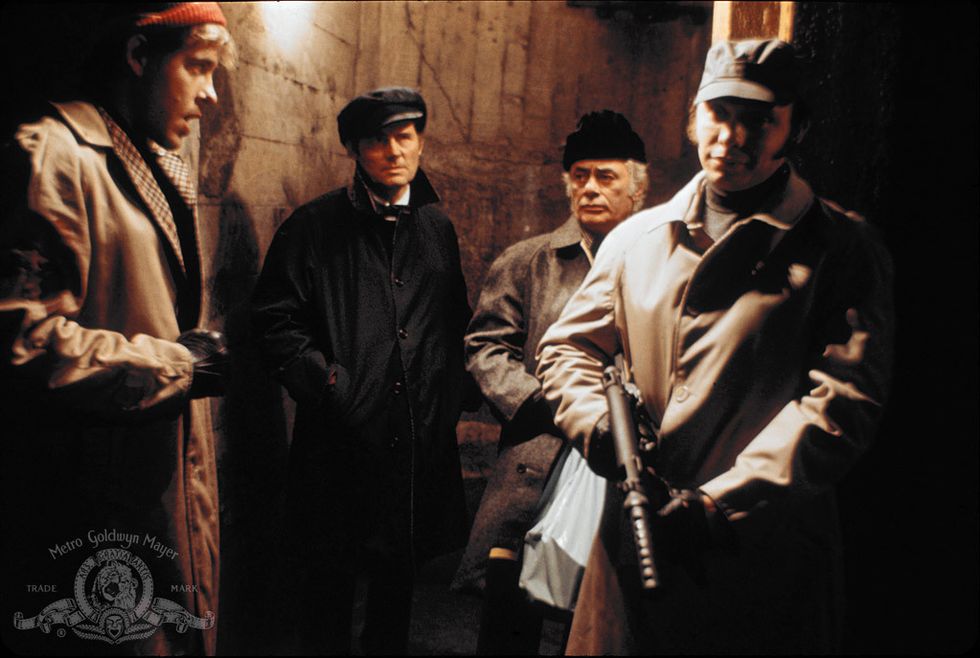 In what is widely hailed as one of the best thrillers of the 70s, a group of criminals take hostages inside a New York City Subway car for ransom.
10. Reservoir Dogs (1992)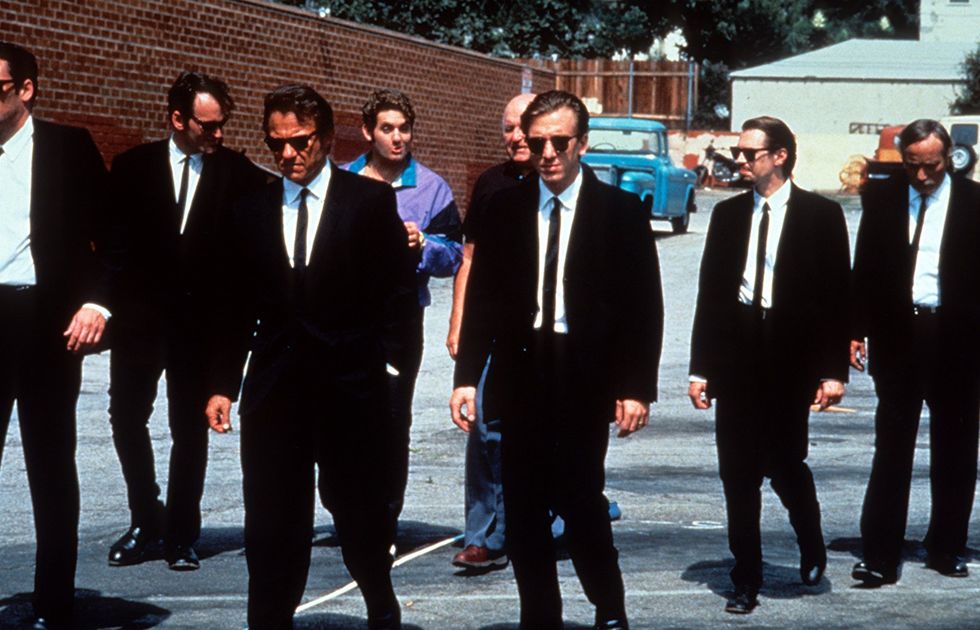 This acclaimed classic was Quentin Tarantino's film debut. Through non-linear storytelling, the movie tells of a jewelry heist gone horribly wrong.
9. Dog Day Afternoon (1975)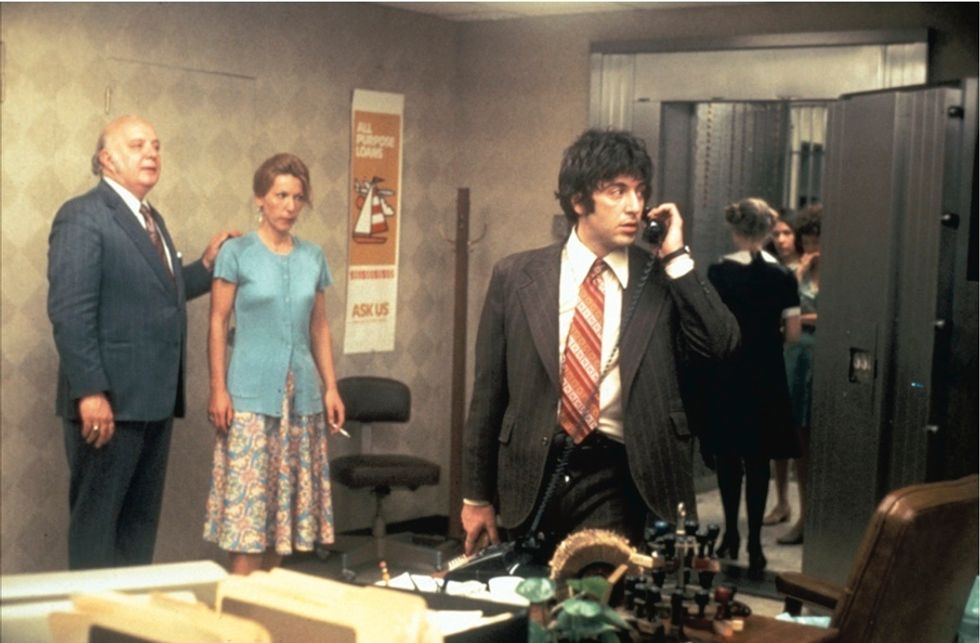 Based on a true story, the film follows a man named Sonny, who robs a bank to pay for his lover's sex reassignment surgery. During the robbery, however, Sonny's plans unravel quickly.
8. Jackie Brown (1997)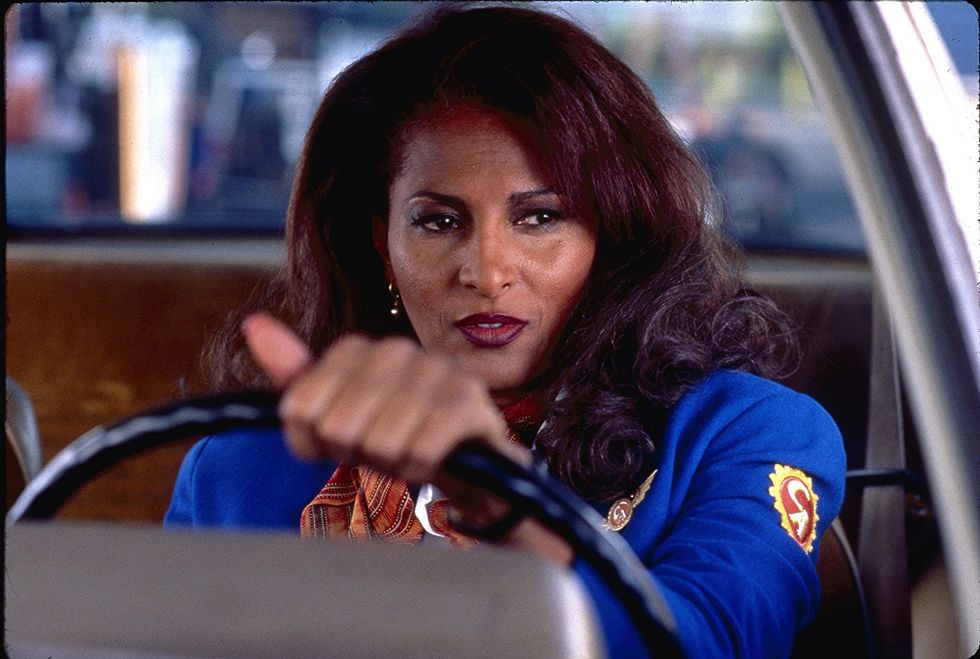 Another film from Quentin Tarantino, 
Jackie Brown
is considered the most character-driven and mature of his works.
7. The Sting (1973)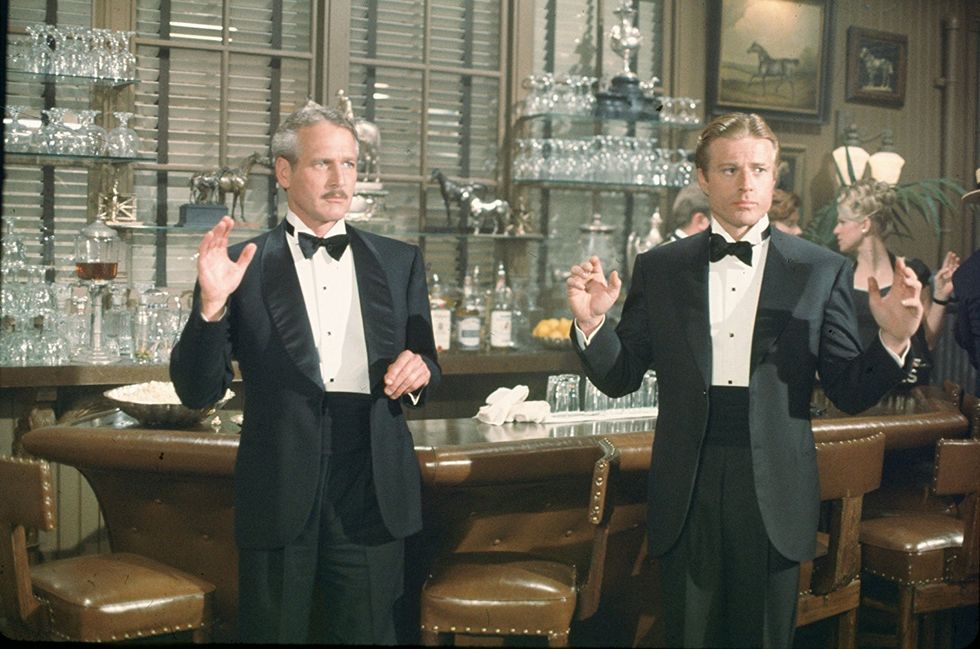 Paul Newman and Robert Redford play con-men who team up to ruin a gangster in a film replete with staples of the heist genre.
6. The Killing (1956)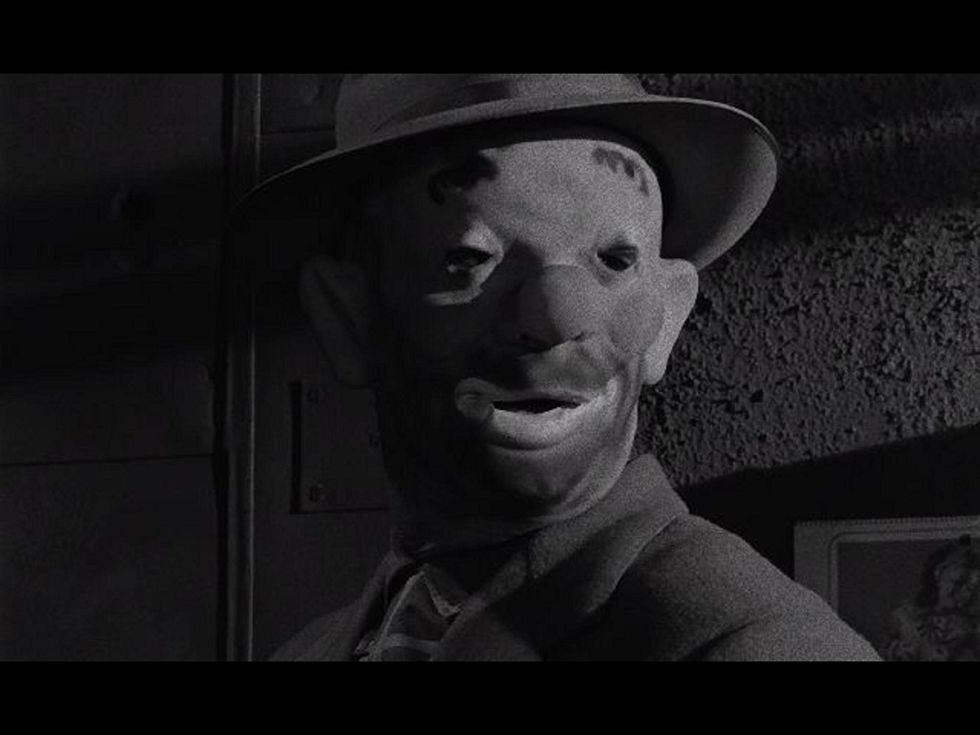 Stanley Kubrick's film noir follows a veteran criminal planning to rob the money-counting room of a racetrack for one more score.
5. Ocean's Eleven (2001)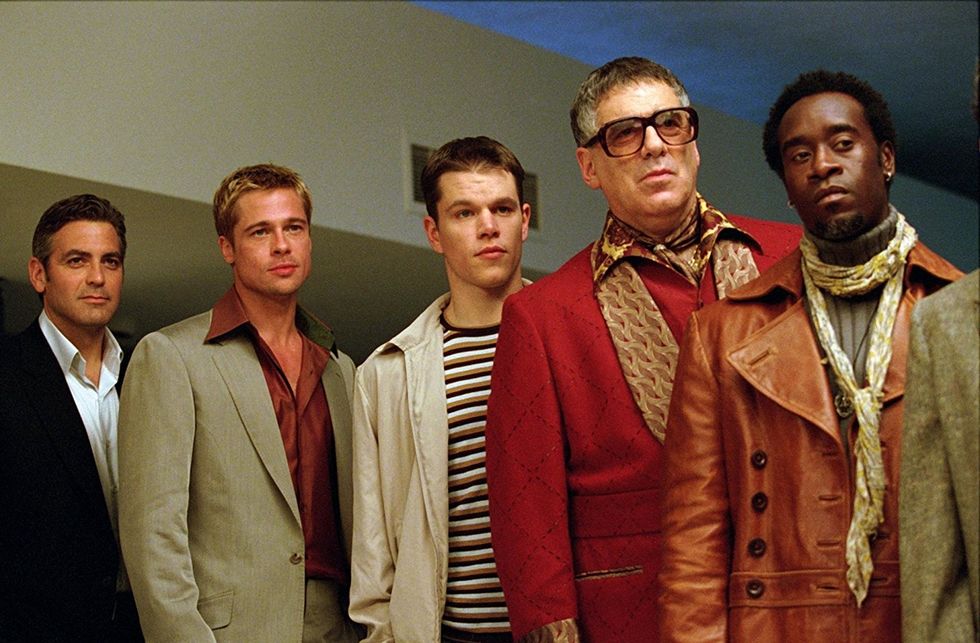 There are always exceptions to the "originals are better than the remake" rule.
Ocean's Eleven
is one of them.
4. Heat (1995)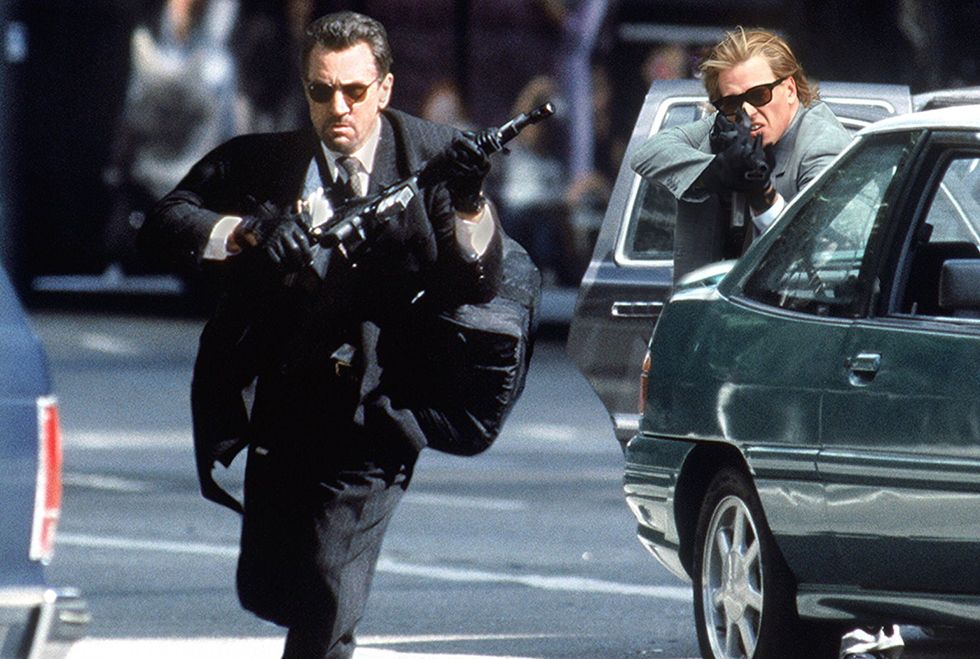 Michael Mann's famous crime film features the diner scene we all remember. Al Pacino's Lieutenant Vincent Hanna and Robert De Niro's Neil McCauley meeting up in a diner and commiserating over the things they had in common before each threatened to destroy the other,
3. Bonnie and Clyde (1967)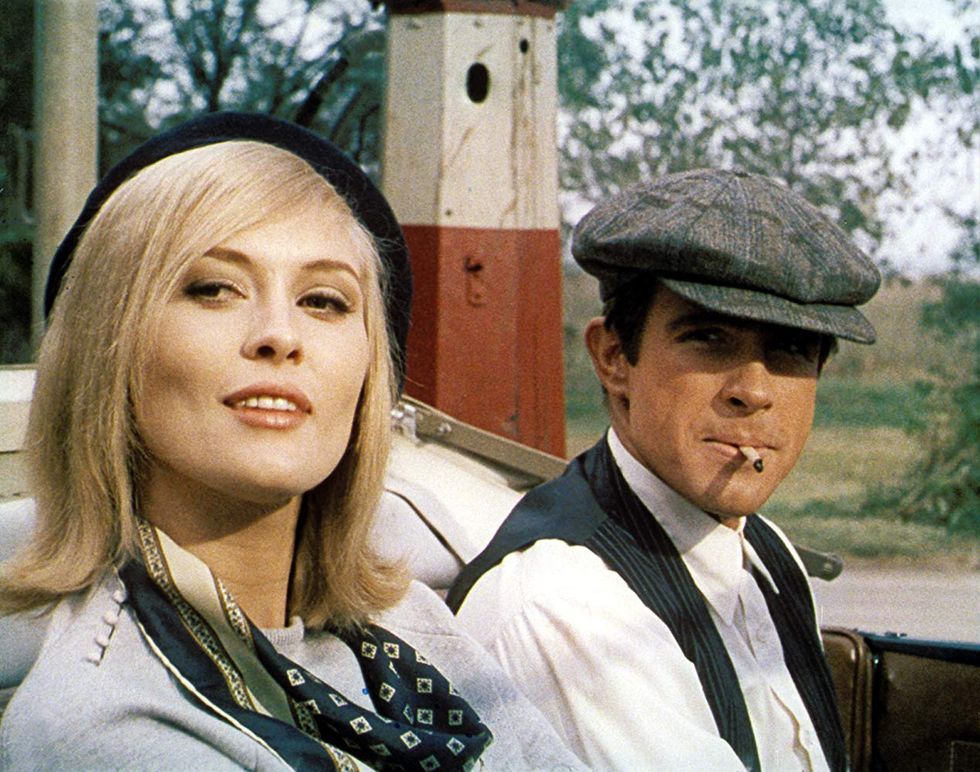 This crime film is also biographical, following the life, love, and death of one of the world's most infamous criminal couples.
2. Rififi (1955)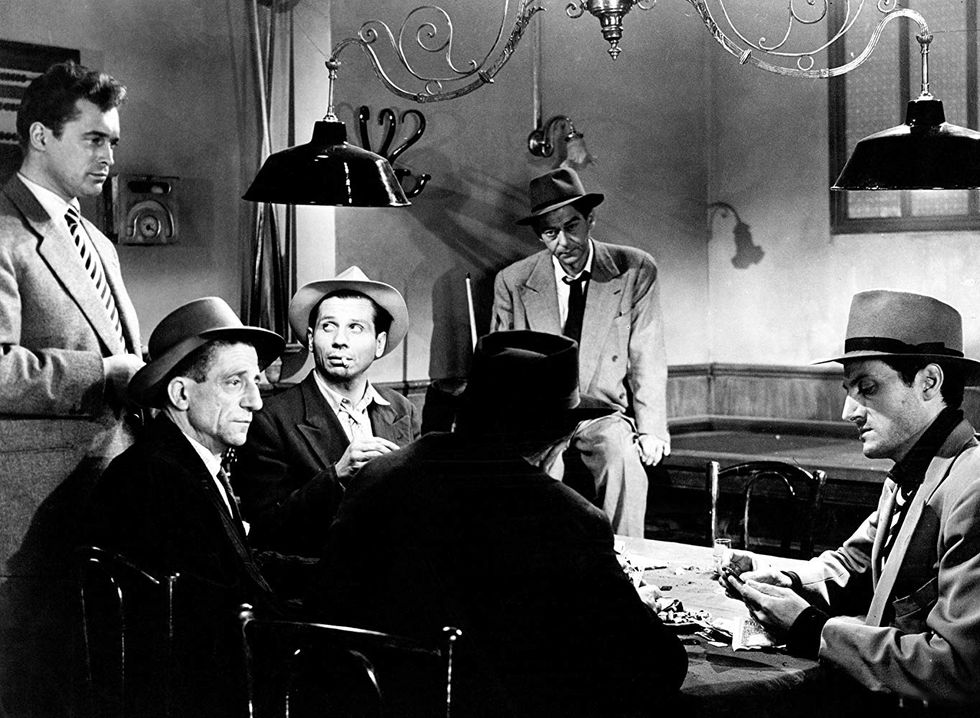 This famous French crime film follows a group of burglars in Paris as they take on an exclusive jewelry shop on the Rue de Rivoli.
1. The Italian Job (1969)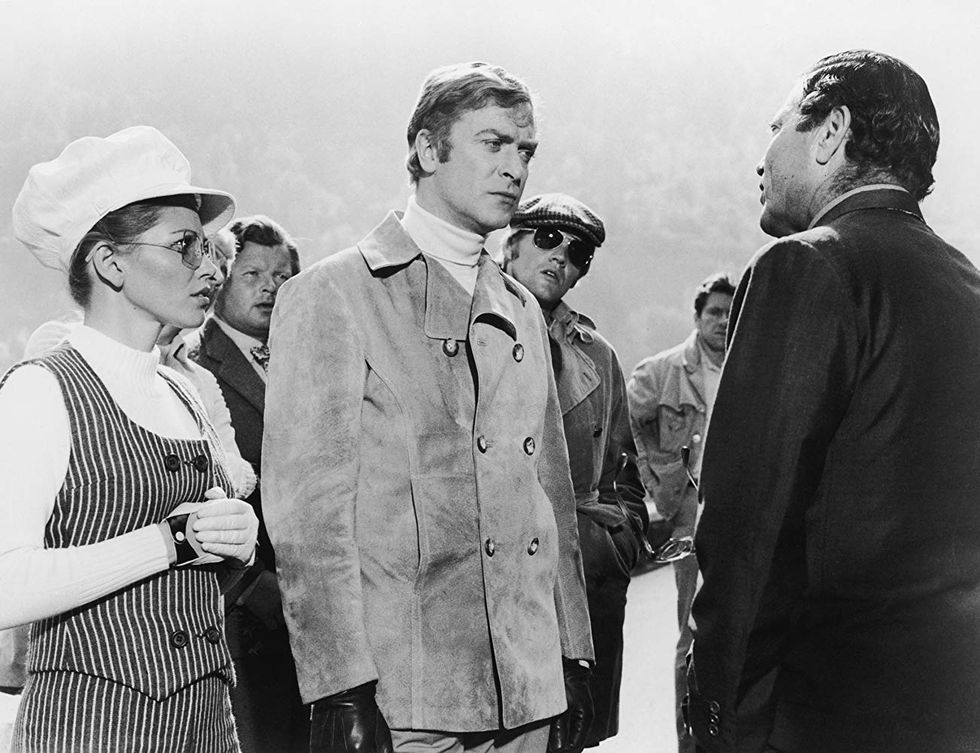 This classic is a tale of gold thievery, Mini Cooper car chases, and daring cliffhangers. The 2003 remake was pretty good, but the OG
Italian Job
still takes the cake. Like this story? Share it with your fellow film buffs and fans of the heist genre!