Fancy taking yourself off to some remote corner of the world? Wanting to discover something different, something else? With the marvel of modern travel, the furthest corners of the world are not that far at all. Now, we're not all Justin Bieber (who never seems to not be in an airport), so when travel is on the cards, it's important that we give a good old think about where we wanna go.
Fortunately for you lucky things, I've compiled a list of the best places to visit in 2019. This list has something for everyone, so instead of giving that thrift-shop globe a spin and ending up travelling around the Saudi Arabian desert, do it properly... read a list you found online!
30. Prague, Czech Republic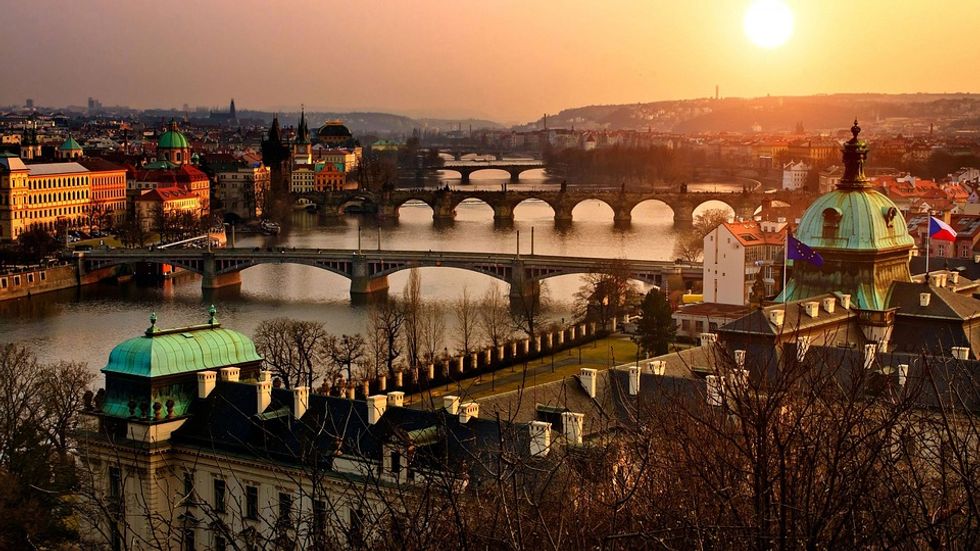 Prague is certainly the city to visit if you are interested in medieval history, or if you are after a travel destination on a budget. Prague is home to the largest castle complex in the world, with over 70,000 square meters to explore. It is also where you will find the oldest working clock, which dates back to 1410 - making it over 600 years old! Once you've spent the day exploring the old city and all of its wonderful architecture, why not sit back and enjoy some Czech beer? 
Staropramen and Pilsner were born in the city, so it's little wonder that Czech's drink more beer per capita than any other country in the world… Great beer and (drum roll please), Prague is also one of the cheapest capital cities in the world! The price of a pint averages at $1.50. I mean, come on...
29. Amsterdam, Netherlands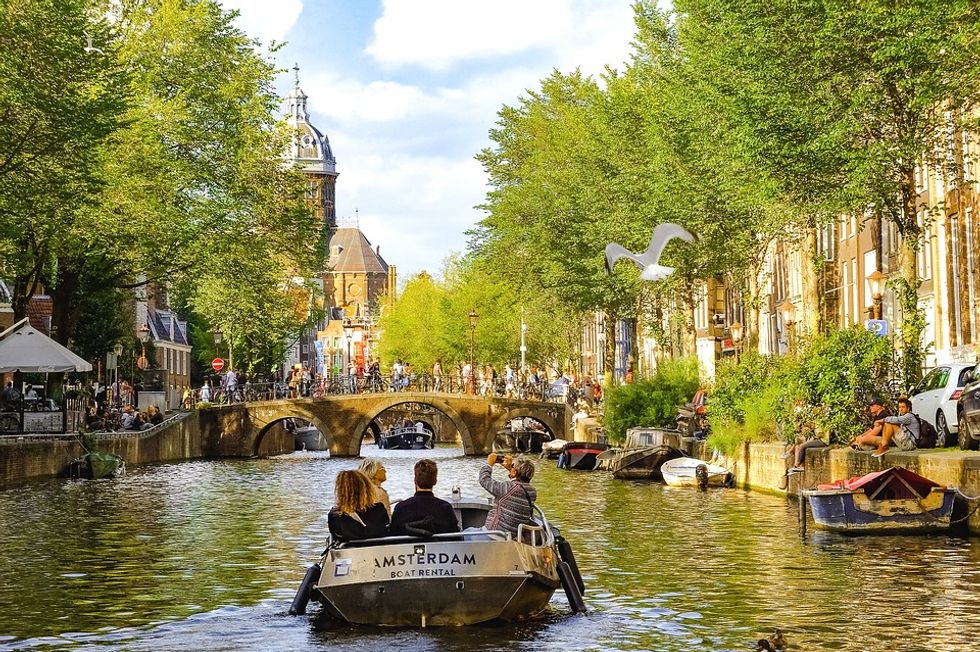 Another European City to make the list is, of course, the Dutch-haven of Amsterdam. The Capital City of the Netherlands, Amsterdam is a maze of tall narrow houses and one of the most elaborate canal systems in the world. There's an endless amount of things to do and see in Amsterdam, with culture to be discovered down every street. Whether you want to visit one of the many art galleries and museums, or you would rather sit in one of the many coffee shops and get high, the choice is yours. I mean, heck, I'd recommend you do both; when in Europe...
28. Kuala Lumpar, Malaysia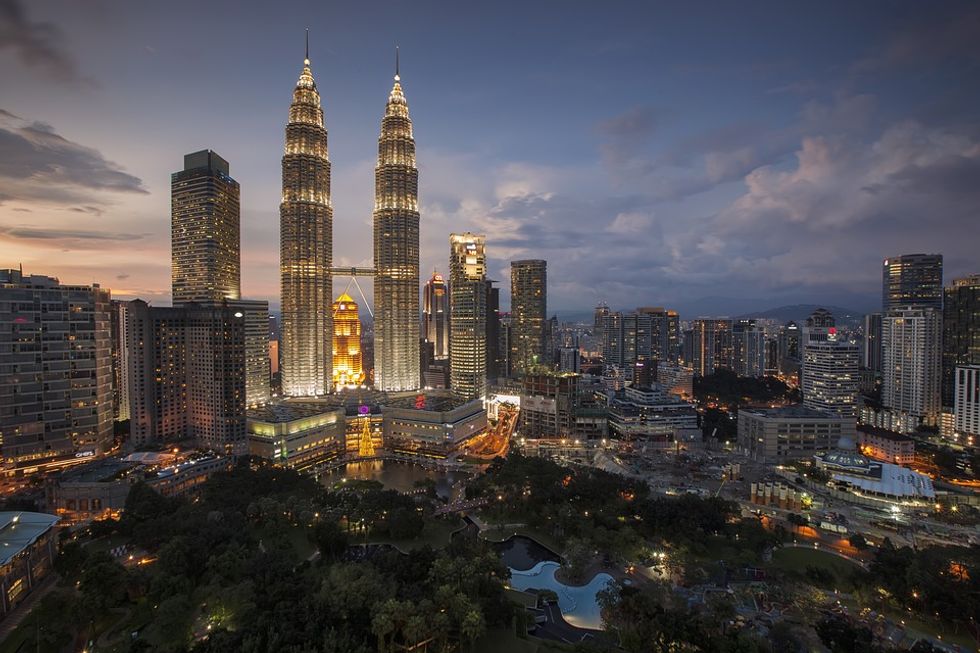 Sticking with capital cities for now, Kuala Lumpar is the capital of Malaysia and really is a bucket list must. With its indescribable sky-line boasting some of the most impressive architectural marvels of our age, this is a city firmly rooted in the future.
I'd recommend taking a trip to the Petronas Towers; the eighty-eight storey buildings are joined at the 41st and 42nd floors by a double-decker sky-bridge, offering you mind-blowing views of the City. Kuala Lumpar is also known for being one of the most multicultural cities in the world, meaning it is a hot-bed for cultural celebrations and festivals.  
27. Vancouver, Western Canada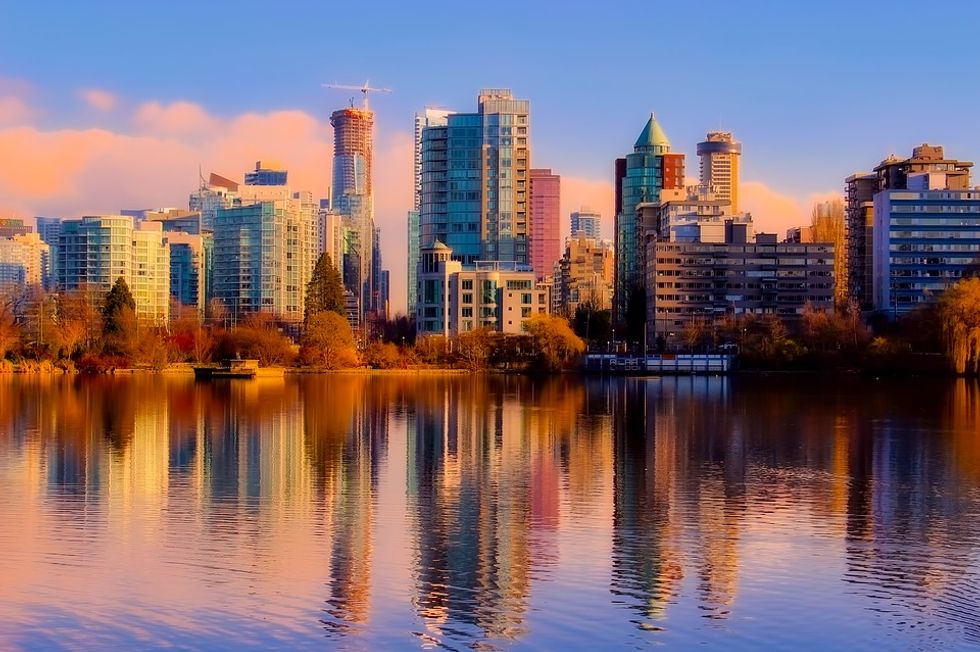 Oh Canada, the birthplace of Maple syrup and Ellen Page. Sadly, you're unlikely to find the Juno star hanging out in the countries capital but eh, you never know!
There's a lot to see and do in Vancouver; this West Coast seaport is breathtaking. For any budding film-makers, this is the place to go, with Vancouver being a notoriously popular filming location. Vancouver is home to one of the largest film production centers in the world, earning it the nickname 'Hollywood North'. So if you want to make a movie, or feel like your in a movie, Vancouver is where you wanna be.
26. The Great Barrier Reef, Australia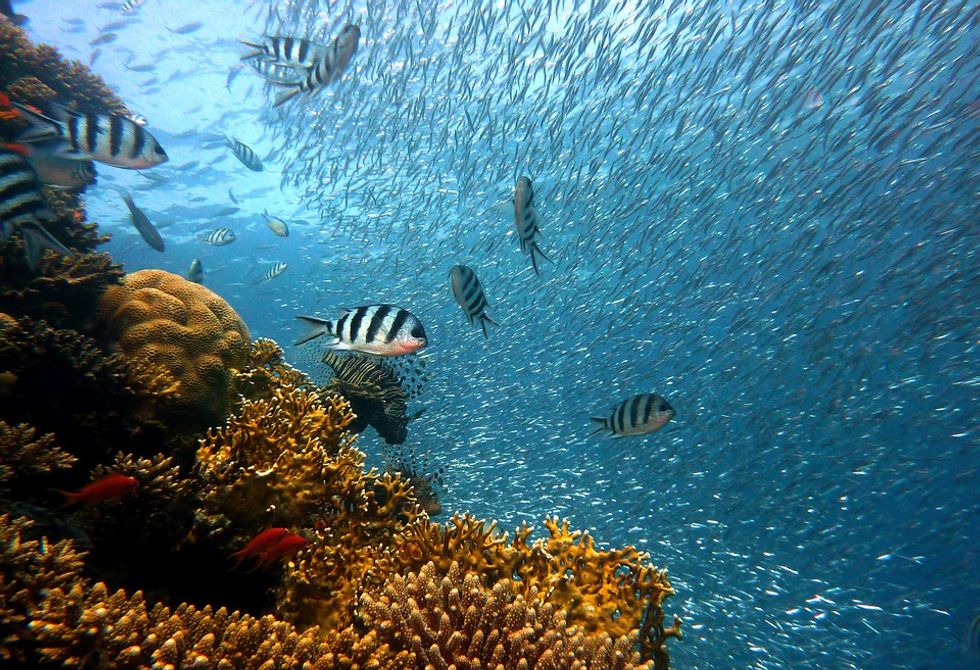 Now this is one for the David Attenborough fans out there - or anyone that's interested in seeing one of the world's biggest single structure made by living organisms. The Great Barrier Reef can even be seen from outer space. Basically, it's massive, and an endless sprawl of coral reefs, with thousands of underwater species to discover. Located in the Coral Sea, off the coast of Queensland, Australia, it would certainly make for an unforgettable trip. Who knows what the state of the planet will be in a couple of years? I'd say it's time to check out this natural wonder before its all swallowed up by plastic bags and coffee cups.
25. New York City, US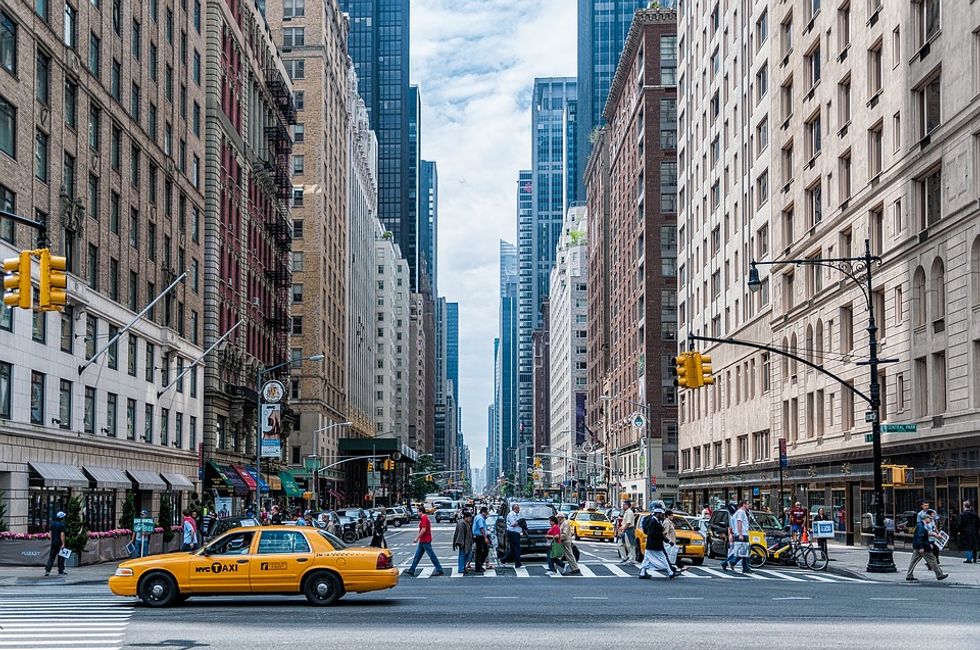 Of course, the Big Apple has got to make the list. Fancy grabbing breakfast at Tiffany's? This city is as much a cultural reference point as it is a real genuine place in which people live and breathe. Take a stroll through Central Park and feel as though you are in every movie you've ever seen. Alesha Keys wasn't exaggerating when she said that these streets will make you brand new; there's a magic to New York that makes it irrefutable that it really is the City of Dreams.
If you're at a crossroads or looking to find yourself, I'd wager that a trip to New York could be just the ticket.
24. Barcelona, Catalonia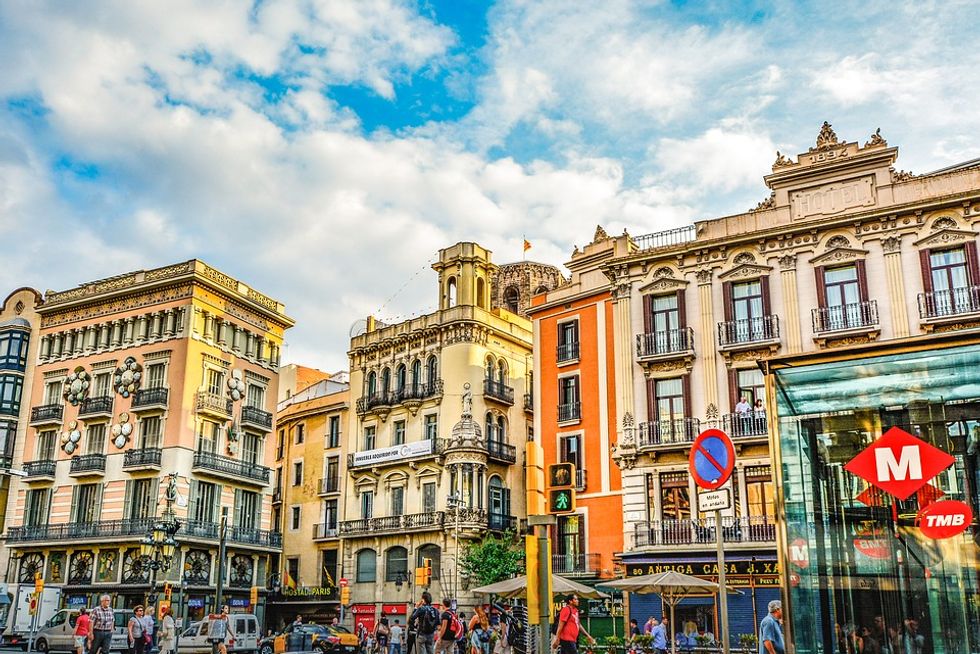 Ah Barcelona, the cosmopolitan center of Spain's autonomous Catalonia region.
F
or me, Barcelona's got it all. The sun, the culture, the architecture, the skating community… Whether you've got a skateboard or not, Barcelona is a city wherein you won't need to rely on public transport, it's a city that is easily transportable on foot. Walking around the city will give you a chance to check out the impressive architecture and many parks. Food is also intrinsic to the culture of Barcelona. The passion for food is so embedded in the culture for the inhabitants of Barcelona that businesses and offices take a whole two hours for lunch!
23. Hong Kong, China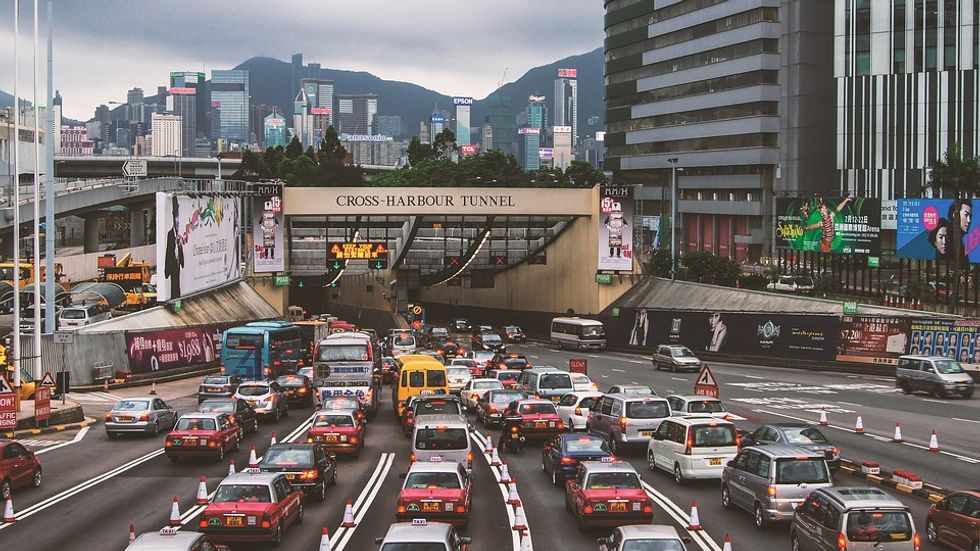 Sticking to autonomous regions for now... I mean who doesn't like a self-governed city? Let's talk about Hong Kong. Nestled in Southeastern China, a former British colony, Hong Kong is a city that now plays by its own rules.
I'd start your trip by going to Victoria peak; it's the perfect spot to take in the spectacular scope of the city's skyline and the abundance of impressive skyscrapers will give you an idea as to why Hong Kong is one of the biggest financial hubs in the world. Or, alternatively, take the Peak Tram and take in the sites with the weight off your feet. There's so much to see and do in Hong Kong so you'll find it hard to get bored.
22. Machu Picchu, Peru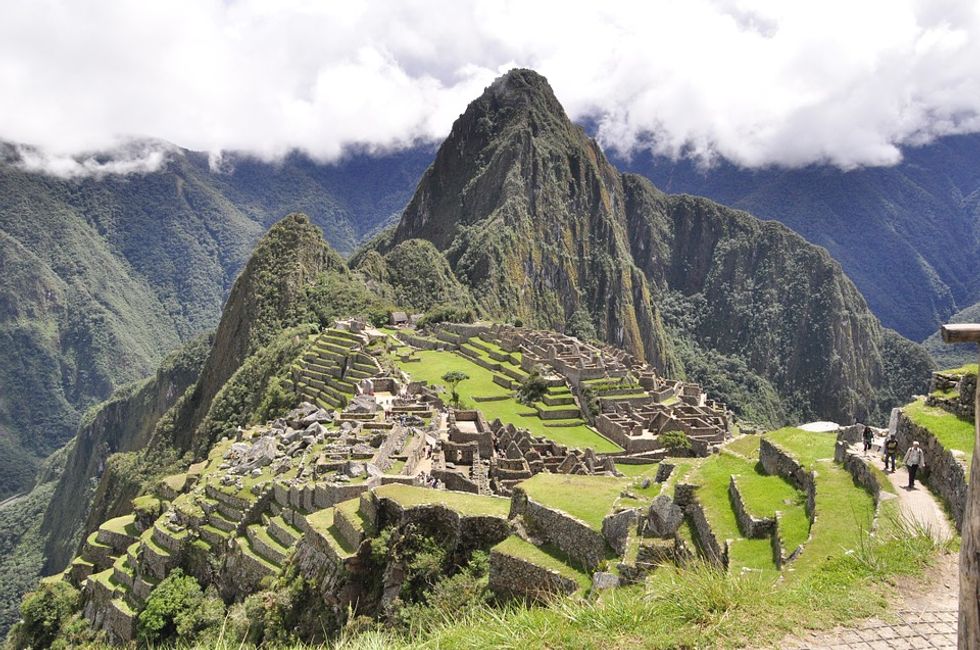 Now Machu Picchu really is somewhere that I'd recommend you check out soon.
With the recent reports that an airport is to be built on this historical site, it's worth going before that happens if you want to see the breathtaking ruins unspoiled by modern interference - or, alternatively, you could wait until
after
the airport's built if you aren't up for doing the four day expedition to the site along the Inca Trail. Regardless of all that though, Machu Picchu really is somewhere worth seeing. Voted one of the new seven wonders of the world in 2007, the historical ruins of a lost time are much more than your regular old mountain.
21. The Grand Canyon, Arizona, US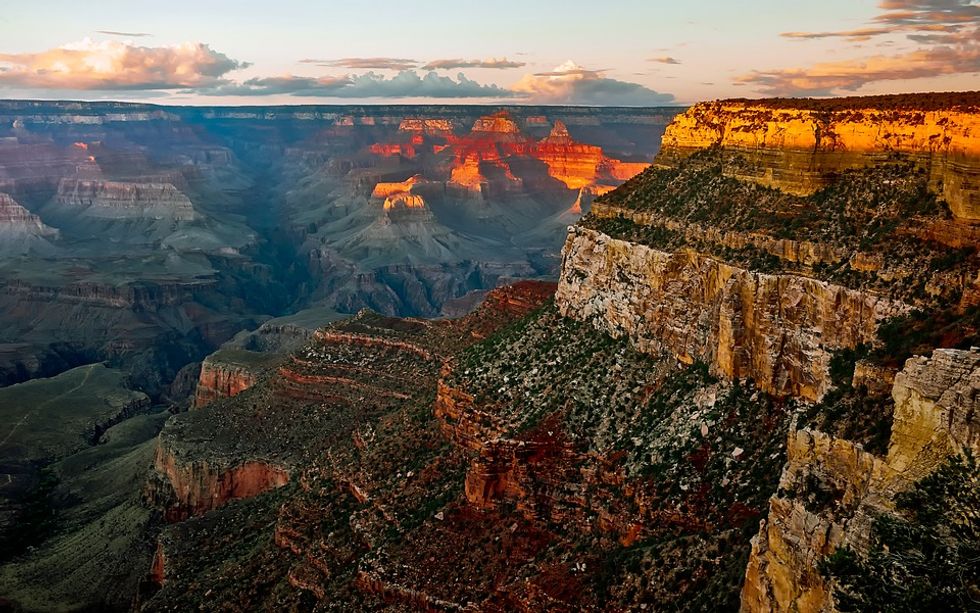 Talking of World Wonders… The Grand Canyon National Park, located in Arizona, is a viewing platform for about two billion years of Earth's geological history. Stretching out two-hundred and seventy-seven miles long with a depth of eighteen miles, The Grand Canyon certainly is grand.
Whether you opt for one of the bigger trails, or the shorter ones that are achievable in a day, the Canyon itself is rich with a vastness that will slow time down and bring to you a sense of calm that you won't get back home.
20. Rome, Italy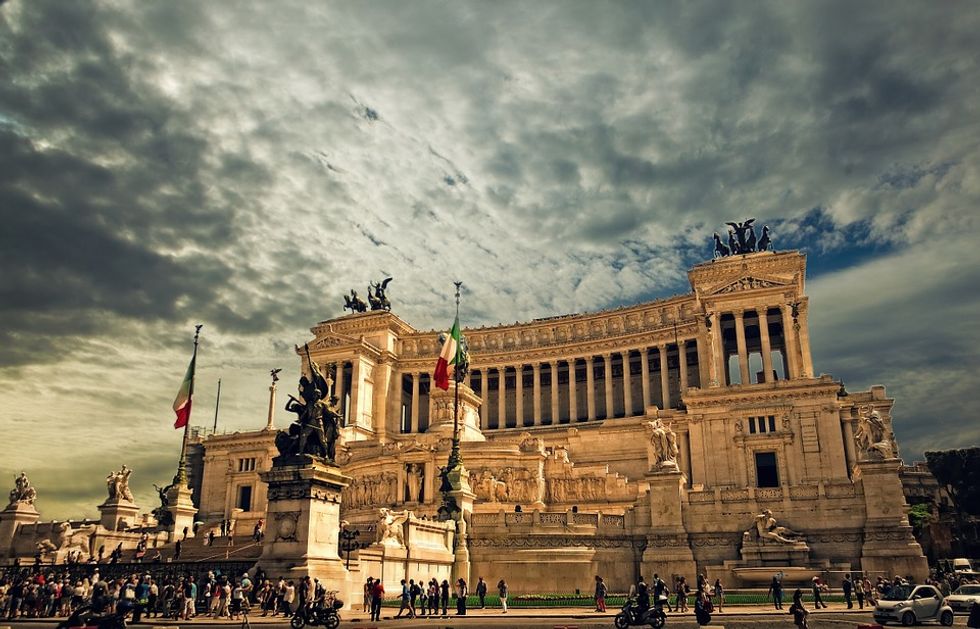 When in Rome.. Whether you want to go on a romantic getaway for two or are looking for somewhere to explore solo, Rome is the city for you. Ancient ruins, architectural excellence and a rich cultural thread that means that Rome is a city that will never not be popular with global tourists.
With so much to see and do, a trip to Rome will tick off many bucket list sites. Whether it's culture, history, or sprawling streets and hidden gems that you're after, one thing that won't pass you by during your trip to Rome is food. Fresh Italian food galore!
19. Cornwall, UK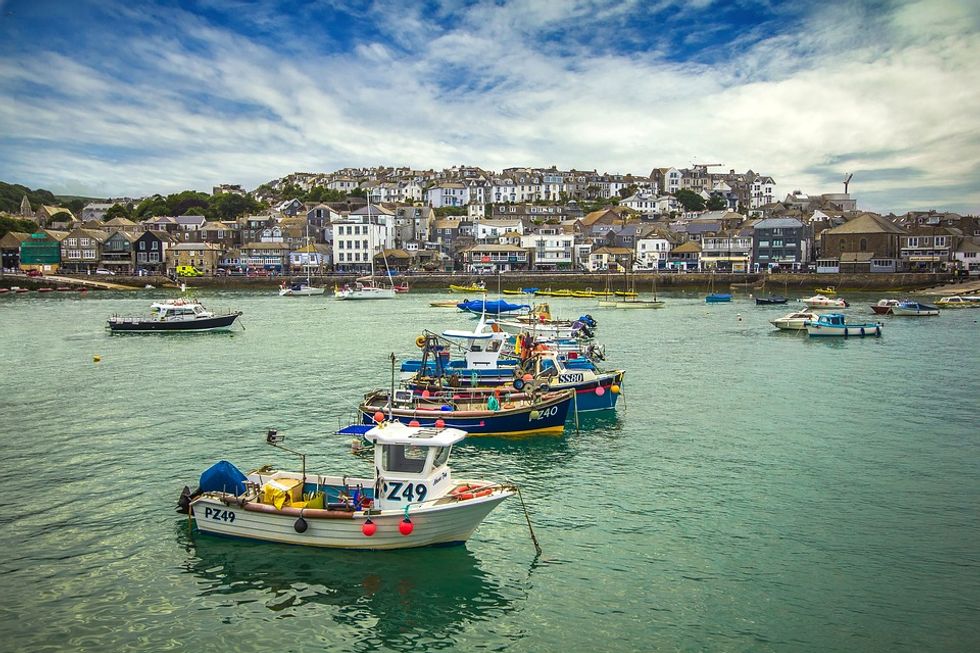 A bit of a wildcard, now, but nonetheless a worthy addition to the list; Cornwall, located in the South West of the United Kingdom, is home to beautiful unspoilt beaches, crisp clear sea and the infamous Cornish pasty. A trip to this part of England is worthwhile whatever the weather. Rain or shine, Cornwall boasts a rich culture and unbeatable natural beauty. Whether you decide to stay in the surfing haven of Newquay, the artist retreat of St. Ives, or even the bustling cosmopolitan University town of Falmouth, be sure to have a pasty and a pint by the water; it's good for the soul.
18. Sydney, Australia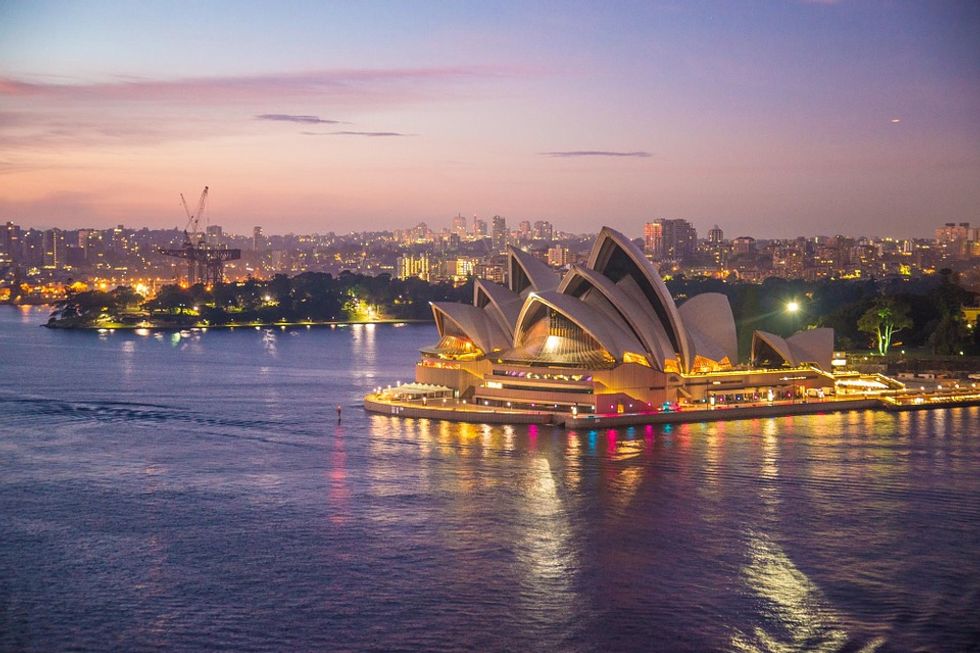 Now onto sunnier planes. Located on Australia's East coast, Sydney is a cosmopolitan city with a lot to offer. Home to the iconic Bondi beach, Sydney is also an ideal surfing vacation. But, if surfing isn't your bag, it's still not hard to enjoy the natural beauty of Sydney. The waterside city gives you the best of everything: a bustling shopping and entertainment hub, with excellent restaurants, the world-renowned Royal Opera House and The Sydney Harbour National Park which gives you a chance to take in some of the most breathtaking views of the City.
17. Liverpool, UK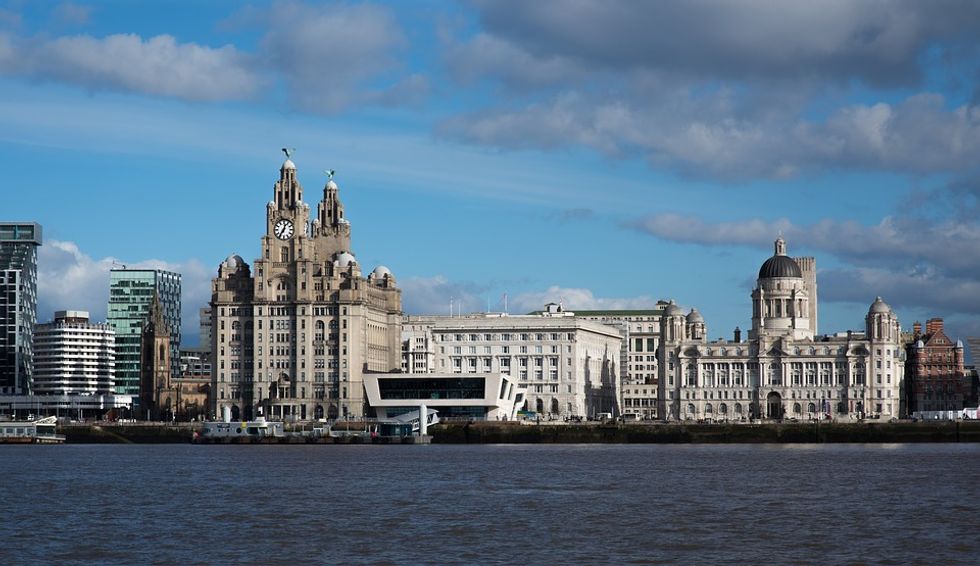 This isn't just one for the football fans, anyone who is interested in western cultural history ought to visit this culturally rich and diverse city located in the North West of England. Liverpool, a harbor town which was once one of the UK's biggest ports for trade and migration, is also known for being the birthplace for The Beatles.
Arguably one of the friendliest cities in the UK, Liverpool certainly is a city that makes you feel at home. A rich choice of music, bars, food, it's little wonder that Liverpool remains a popular destination for the global tourist.
16. Dubai, United Arab Emirates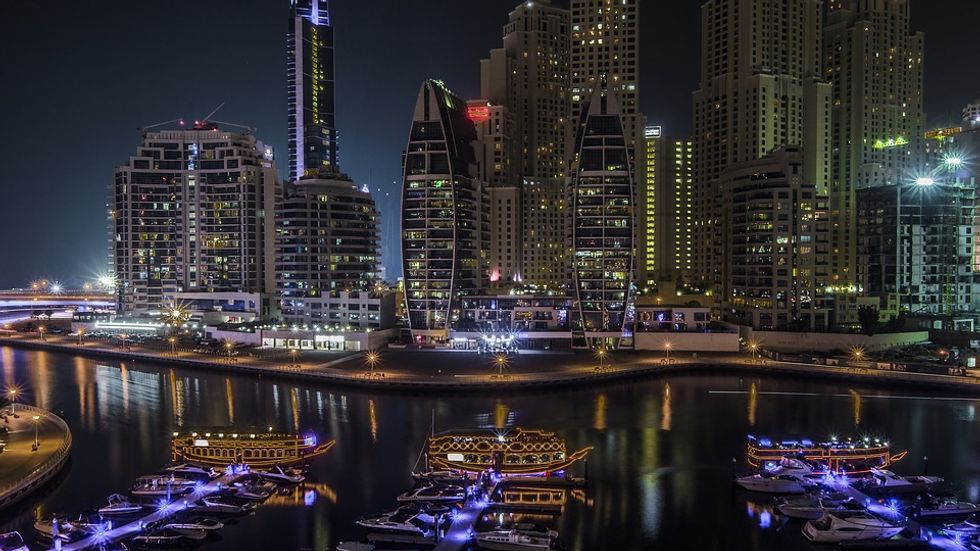 A world away from the industrial North of England, Dubai is a city firmly rooted in the future. A trip to Dubai will really make 2019 feel like a place of flying cars and Artificial Intelligence. The ultra-modern architecture and lavish aesthetic that ripples through the city of Dubai is certainly something unparalleled.
If you're visiting Dubai, be sure to check out the Burj Khalifa (it'll be hard to miss). This impressive one-hundred and sixty story skyscraper is also home to the Dubai fountain, which has nightly water and light shows choreographed to music. If you're wanting to travel to somewhere consumed with the finer things, Dubai is the city for you.  
15. Reykjavik, Iceland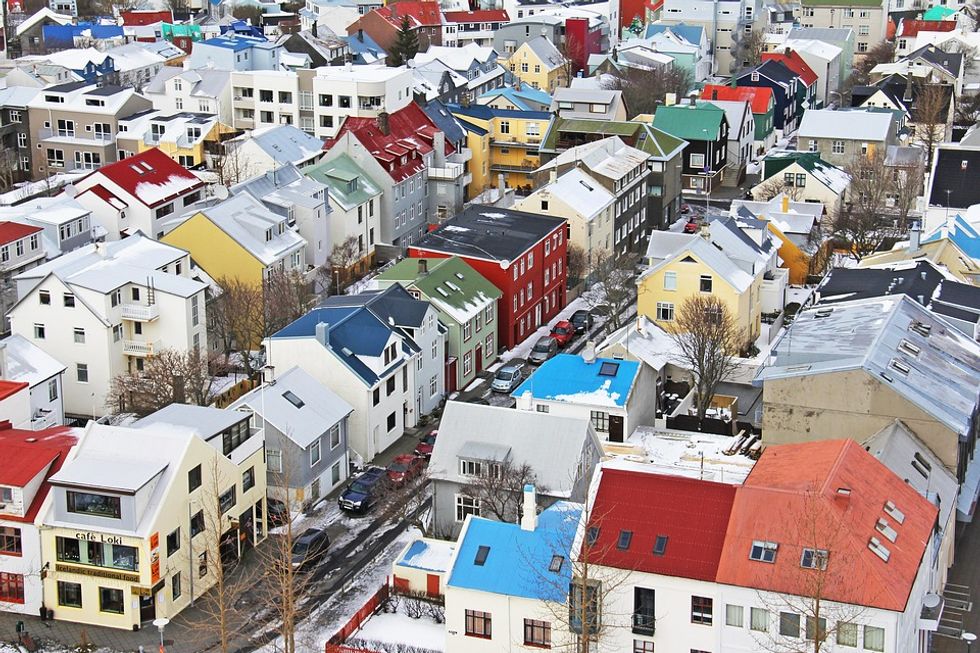 Another place with a particularly special light show is, of course, Reykjavik.
Birthplace of Bjork and the capital city of Iceland, Reykjavik is an excellent spot to catch the Northern Lights. It is an idyllic destination, with sea, hilltops and colorful architecture. Reykjavik is also home to hot springs and some of the best culinary experiences in the world. It's little surprise that there are more artists living in Iceland than in any other country, with one in every ten people publishing a book! Reykjavik is definitely a destination to be inspired.
14. Paris, France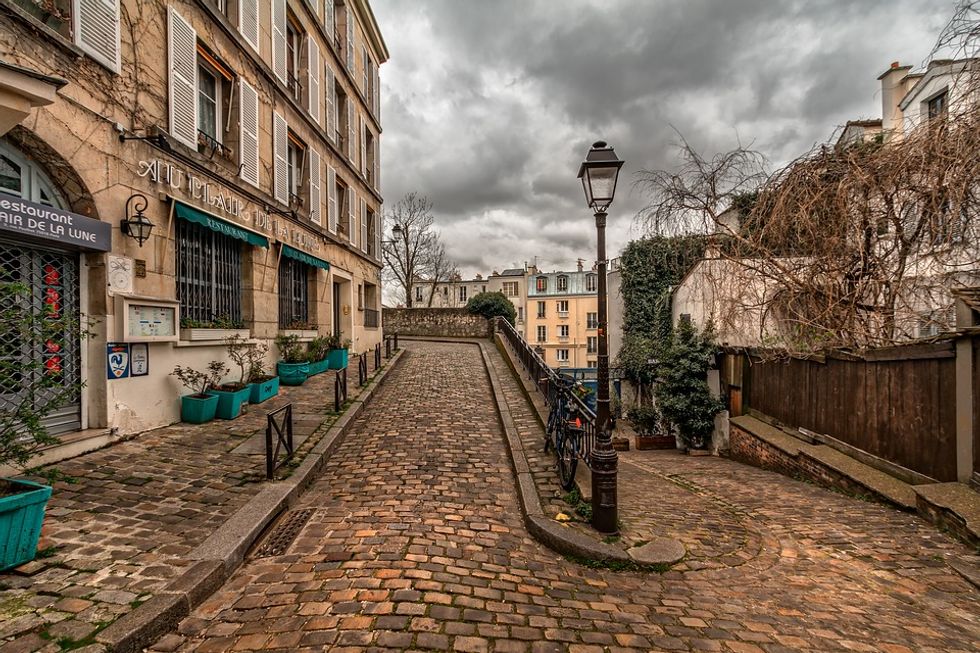 Ah Paris! The City of Love, the City of Passion… the place wherein you can propose to your partner on a bridge covered in padlocks, or watch dogs splitting a plate of spaghetti down a back alley way.
Paris, the capital city of France, is a place full of cliches, but that doesn't mean that it isn't worth a visit. Aside from the lovey-dovey stuff, Paris is actually a city rich in culture and artistic expression. With more galleries and museums than you can shake a stick at and a pastry culture like no other, there's more than one kind of love to discover in this beautiful city.
13. The Maldives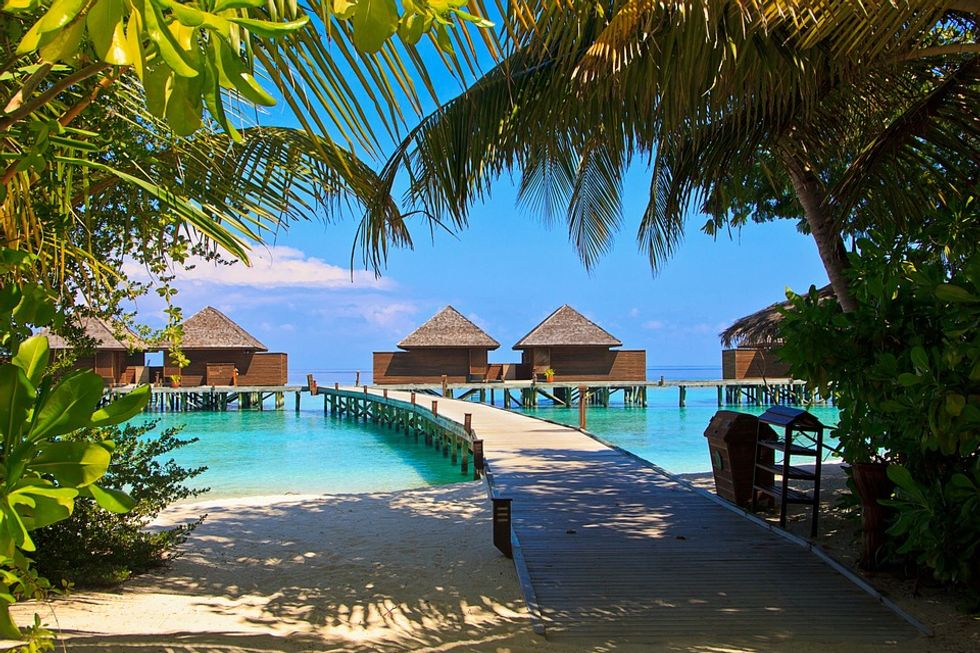 Paradise on Earth, you say? Look no further than the tropical nation nestled within the Indian Ocean made up of twenty-six ring-shaped atolls (which are basically circular shapes of land surrounding lagoons). This natural hot-spot of unspoiled beauty is a real must-see travel destination.
Take your time exploring the vast coral reefs, the picturesque sandy beaches and stunning blue lagoons. I can't think of anyone who wouldn't be moved by this beautiful part of the world.
12. Santorini, Greek Island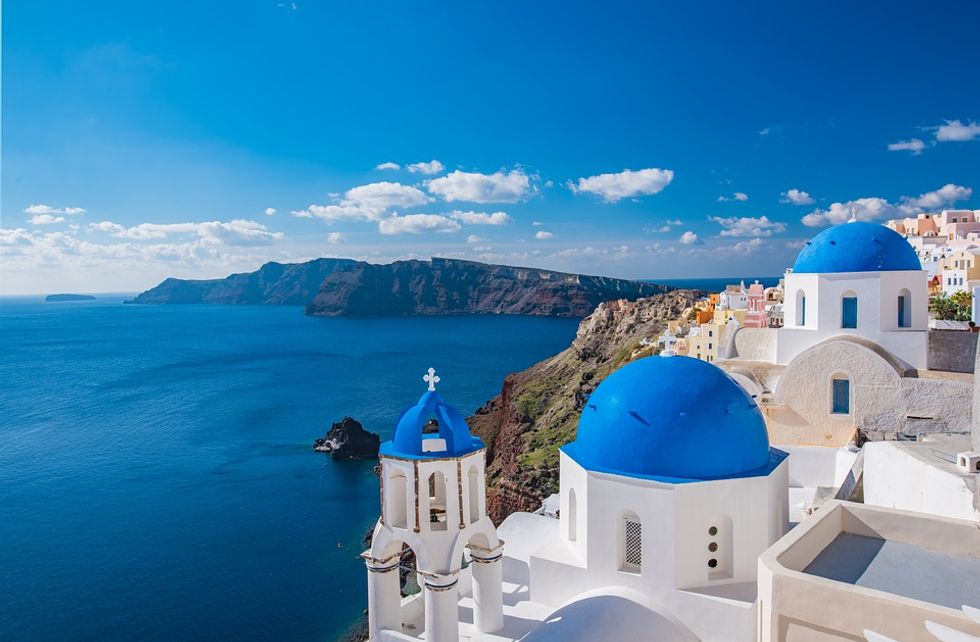 Did you ever watch Mamma Mia? A lot of that was shot in Santorini and gives a very good indication as to what you can expect from a vacation to this Greek, Cyclades Island.
I mean I'm not saying that you're going to sing on the cliff tops with Meryl Streep, but do expect to experience this beautiful landscape of white-walled buildings toppled on top of sea-licked clifftops. Exploring Santorini, you will discover a well of ancient history and geological intrigue. The island, devastated by a volcanic eruption in the 16th Century has beaches made up of black, red and white lava pebbles. It's also a great place for fresh seafood!
11. Chicago, US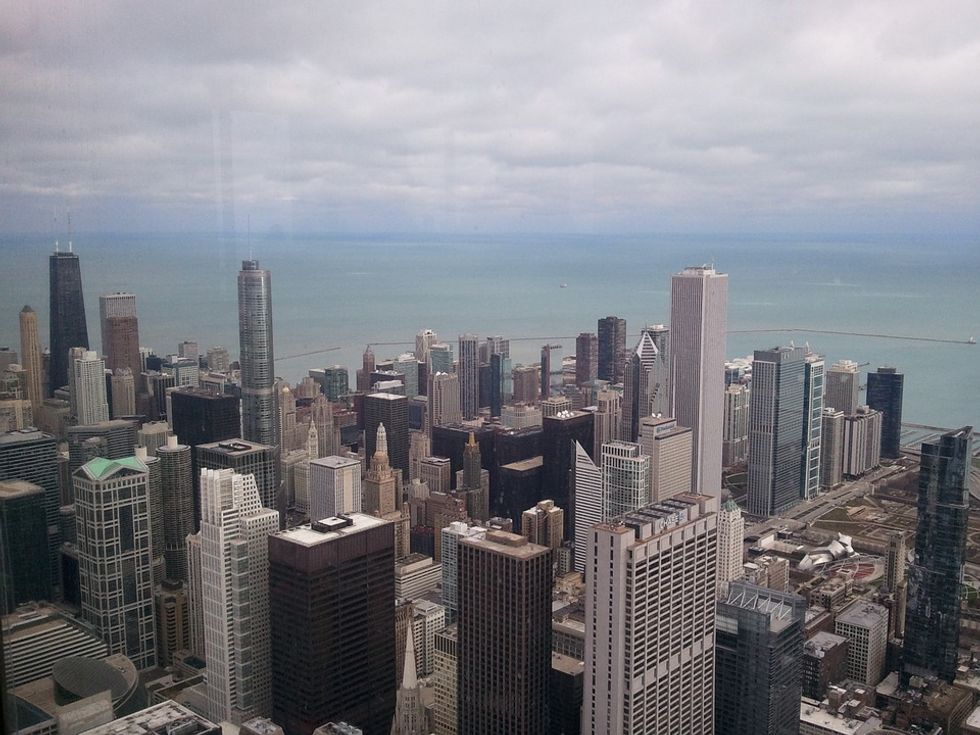 One of the largest cities in the US, Chicago is the birthplace of deep pan pizza, Jazz music and hot dogs. It is arguably one of the most culturally rich cities in the world, with a prominent hip-hop and spoken word culture and numerous art galleries and museums. Chicago is a place wherein things begin - they even invented spray paint!
10. Alberta, Canada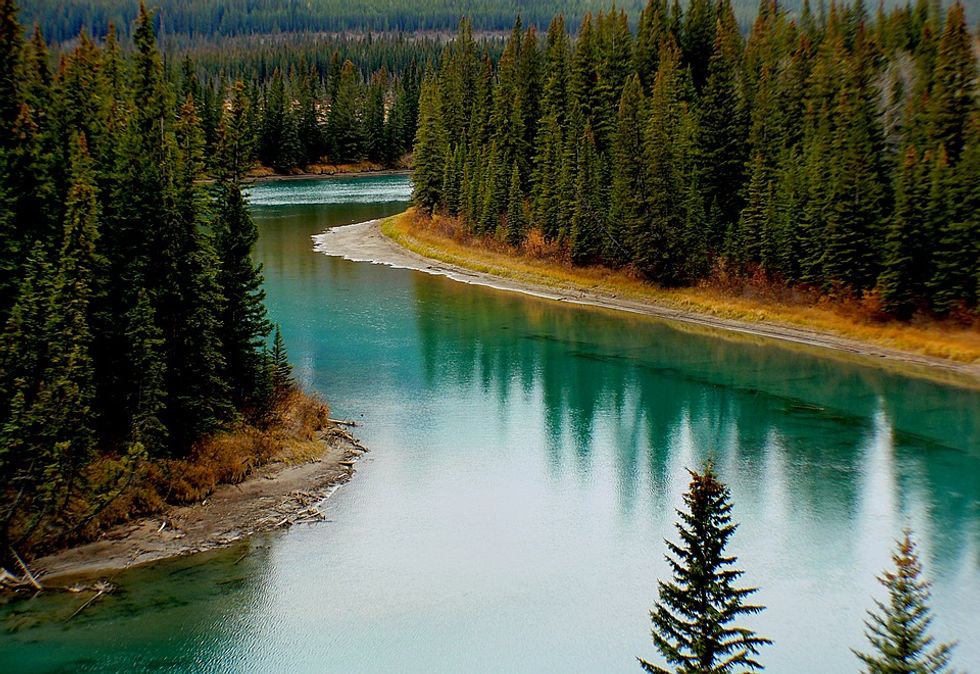 Alberta, Canada, is a vacation destination for anyone who wants to get out of the house and into the wilderness. Boasting vast forest land, mountains, prairies and desert badlands, you'll certainly need your walking boots here.
A province in Western Canada, Alberta is where you will find the Canadian Rocky Mountain Parks, glacier-fed lakes, ski slopes and the Banff Film festival.. (for when you're done with all the walking)
9. Fukuoka, Japan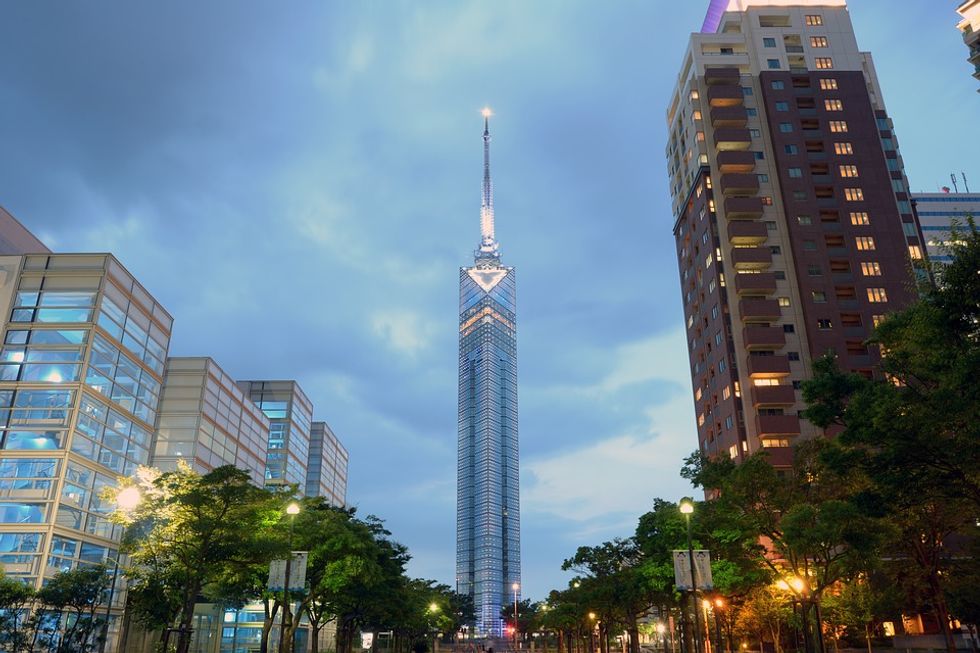 Fukuoka is one of the largest Japanese cities and is the capital city of Japan's Kyushu Island. It's certainly an interesting place to visit. Fukuoka is a modern city that has not forgotten its history. It is an eclectic mix up of modern shopping malls and ancient temples, and not forgetting the sandy beaches, of course. It's an unusual city to visit and one that will feed into all crevices of your historical and cultural interests.
8. Hawaii, US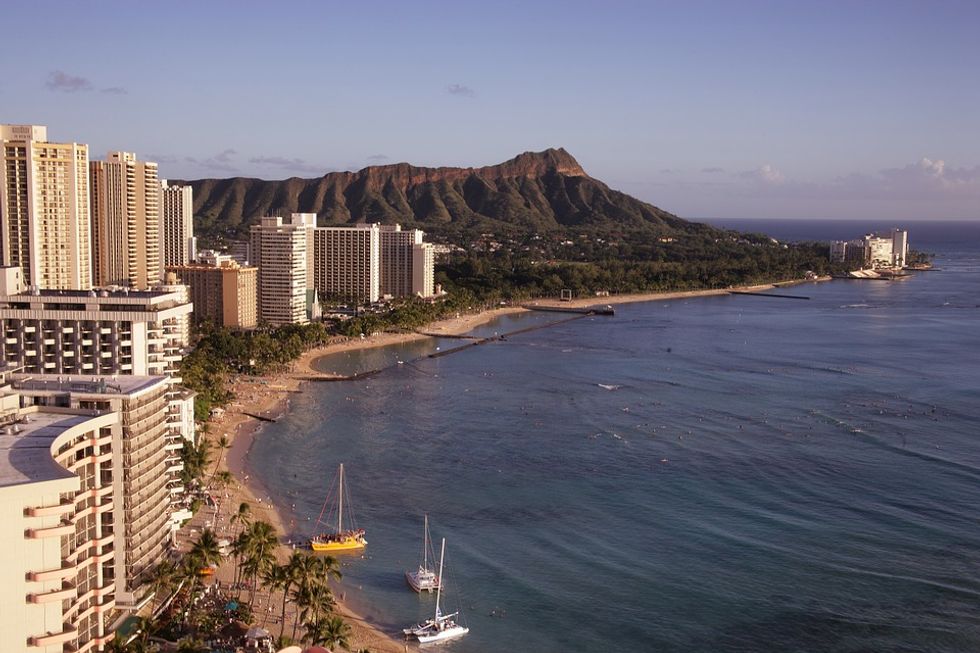 Once seen as the must-go-to vacation destination, Hawaii is still the tropical paradise that it's always been. Did you know that Barack Obama is from Hawaii?
I'm not saying that's why you oughta go but it's certainly a plus.
Hawaii is a tropical paradise, strewn full of natural beauty, from waterfalls to beaches with sands of colors you wouldn't believe. In Hawaii, you will have the chance to walk on green, gold and black sandy beaches. Why not, eh?
7. Los Cabos, Mexico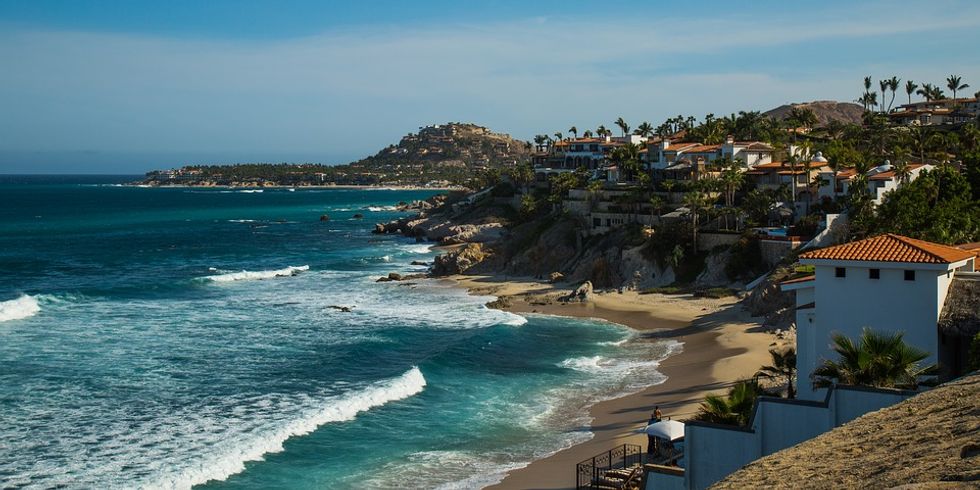 Los Cabos is located at the southern end of Mexico's Baja California Peninsula. Los Cabos makes the list of best vacation destinations as it offers a tourist a unique travel experience, providing a mixture of beaches and mountainous zones and desert landscapes.
With miles of deserted beaches and desert, the lure of Los Cabos is the laid back way of life and sense of space. That is why this is a destination that you really ought to check out before word spreads.
6. Havana, Cuba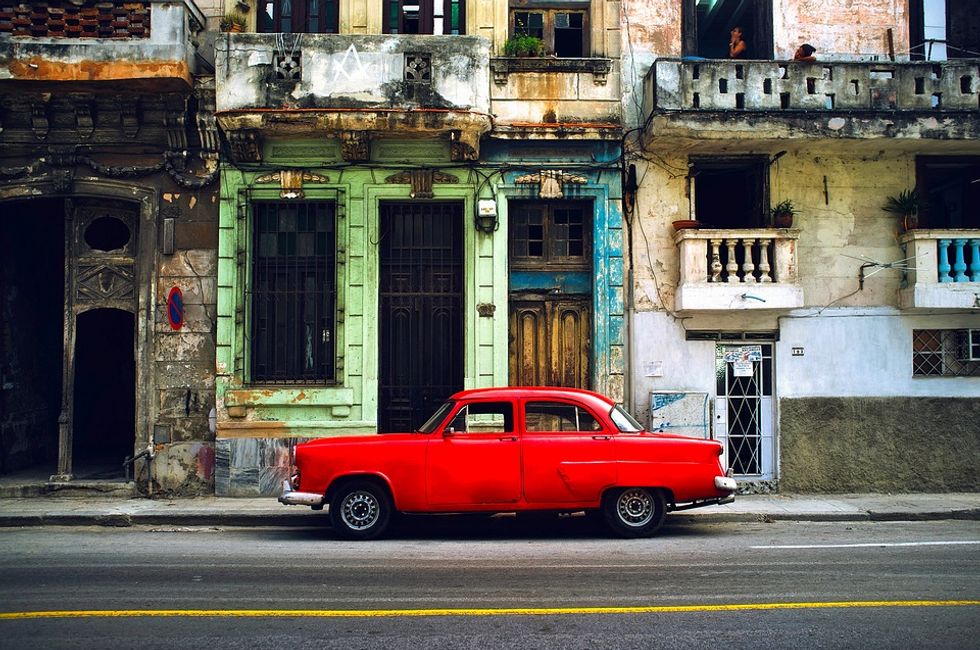 Havana, ooh lah lah.. Havana is home to the cuban cigar, vibrant architecture and vintage cars. If you want to visit Cuba and explore the old town, now is your chance.  
Havana is a town with a rich history, and you can learn all about it at the Museum of the Revolution, by chatting to the warm locals in one of the many hospitable bars, while riding in one of the vintage taxi cars, or even by visiting some of the other fascinating historical landmarks, like the Morro Castle perched at the harbor edge.
5. Tel Aviv, Israel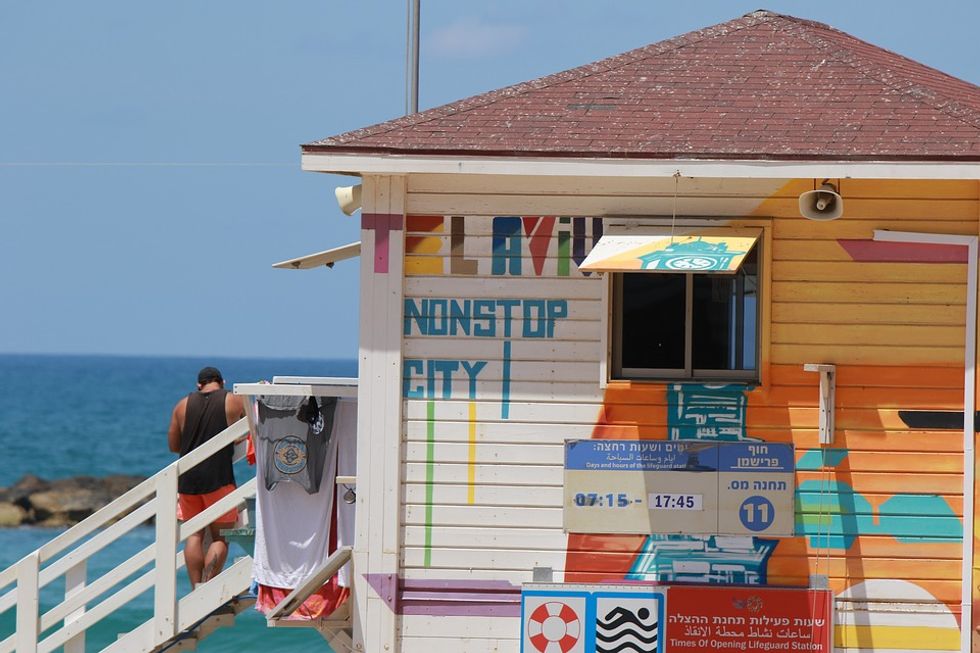 Far from condoning Israel's treatment of Palestine, I still believe that Tel Aviv deserves to make the list. Outside of Israel's political mess, Tel Aviv itself is actually a really interesting place to visit. Rich in culture and art, Tel Aviv is a metropolitan community that boasts beautiful beaches, trendy nightlife and museums and art galleries galore, including the Beit Hatfutsot Museum - that has the biggest multimedia exhibition of Jewish history in the world. It is also reportedly one of the most LGBT friendly cities in the world.
4. Florence, Italy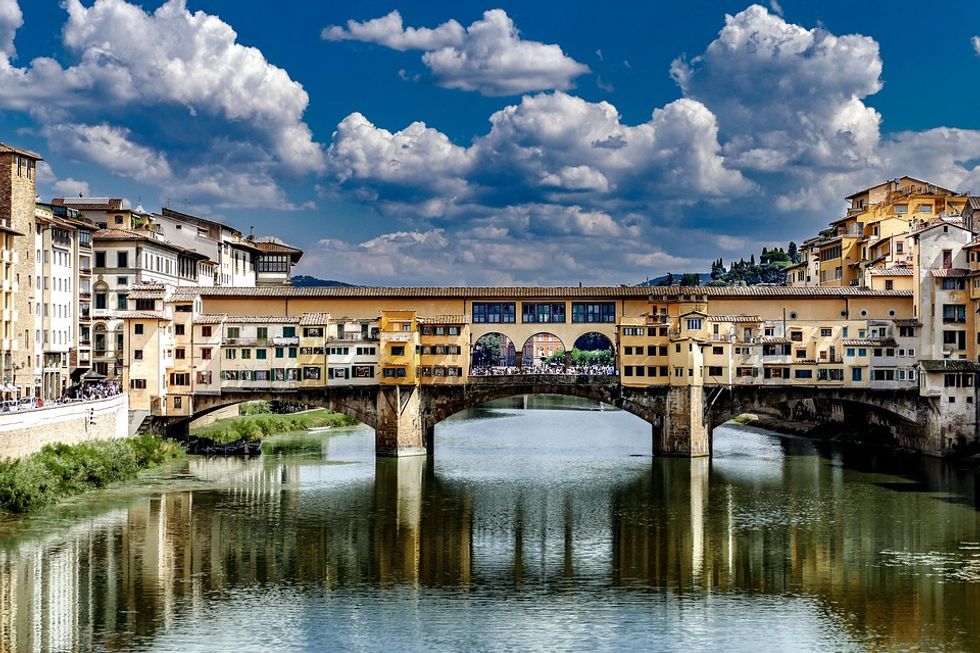 Florence, the capital of Italy's Tuscany region, is also a mighty fine place to visit.
If you have any interest in Renaissance Art, Florence is a must. Any budding artists will want to check out
The Galleria dell'Accademia, where Michelangelo's "David" and Da Vinci's "Annunciation" are exhibited. I mean, heck, even if you're not a budding artist, you can still enjoy art, right? And even if you can't stand art, you like pizza, surely? Florence has got loads of it!  
3. Berlin, Germany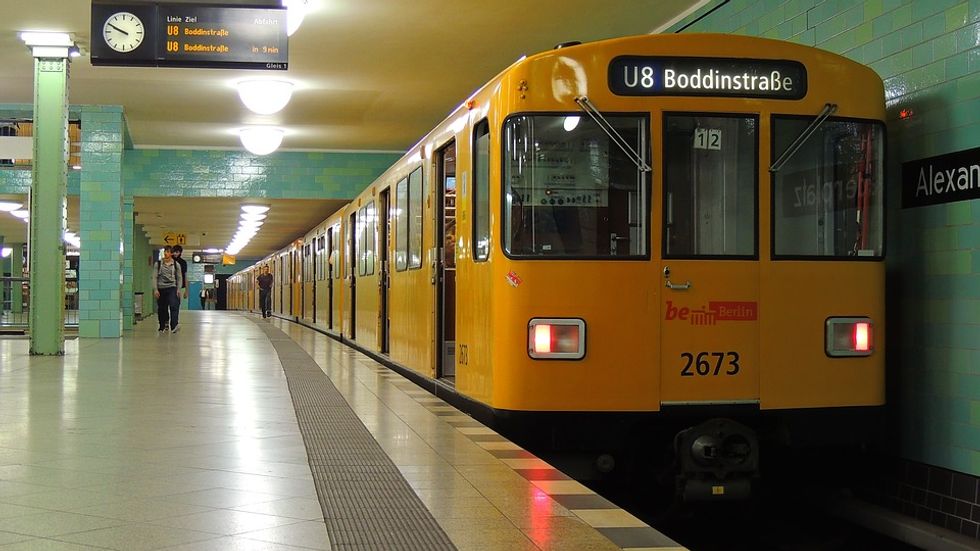 Absinthe, sex clubs and art-art everywhere. If Berlin was a person, they'd have definitely gone to art school and they'd probably be part of some sort of collective. Now I'm not saying that Berlin's pretentious, intimidating, maybe, but it's certainly worthy of the list. Berlin is a place of creativity, expression and history.
The capital of Germany, Berlin is a bit of a curio in that, although it's the center of the country and enjoys all the riches and grandeur that this position warrants, at the same time, it feels underground and gritty; like it's a big secret that everyone knows about.
2. Budapest, Hungary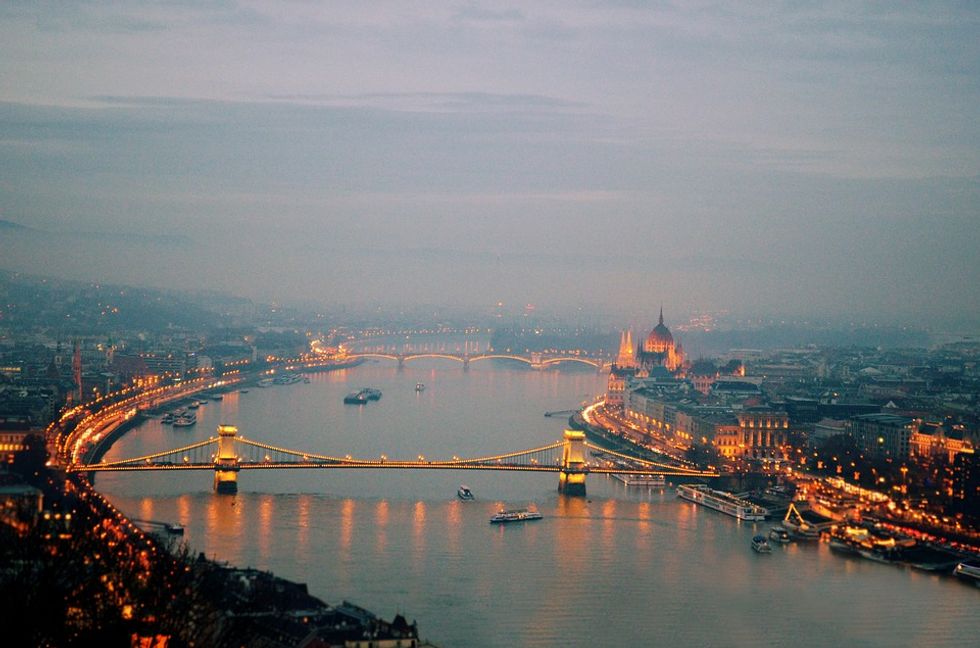 Onto another Eastern European city: Budapest. The capital of Hungary, Budapest is known for its colorful architecture, colorful history and colorful nightlife. It's hard not to have a good time when visiting this European city.
The city boasts culture, with its multiple galleries showcasing some of the world's finest works from the Art Nouveux movement, as well as sprawling parks and vast collections of both Jewish and Communist history. And on top of all that, after you're done with your day of cultural overload, you can sit back and relax in one of the hot spring thermal baths. Not bad, eh.
1. Belfast, Northern Ireland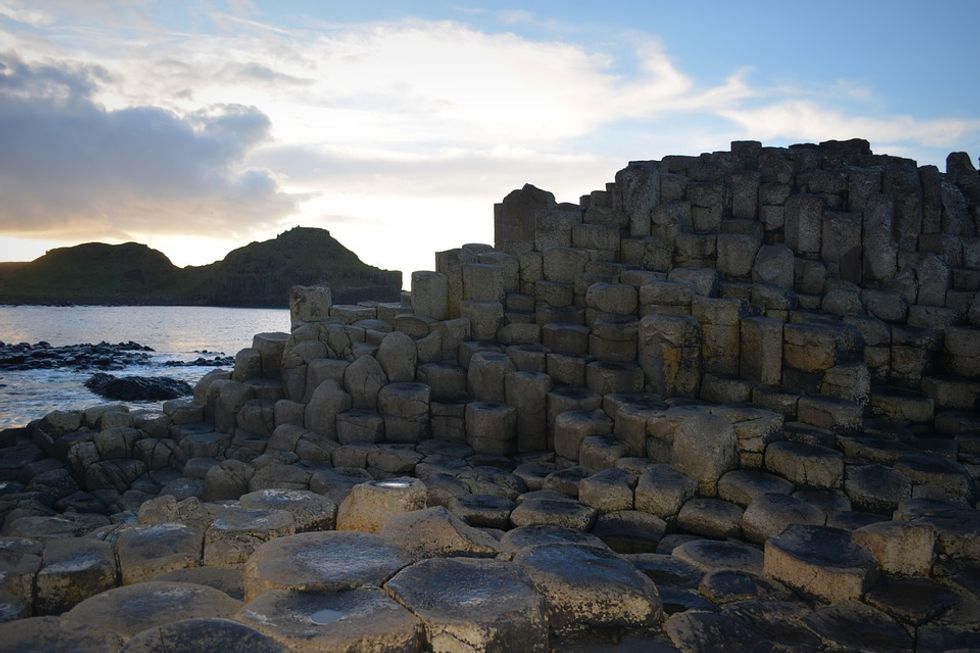 Now, last, but by no means least, we have the rugged beast that is Northern Ireland's capital city, Belfast. Rich in history, art and culture, Belfast is a city that wears its history on its sleeve - quite literally in that the murals that paint this city tell the stories of the troubles faced in Northern Ireland during the 1970s. Feel free to tour the murals at your leisure or purchase a tour ride from one of the many vendors, who are more than willing to share their history. And after you've soaked up some Irish history, why not kick back with a Guinness, take a walking trip to Giants Causeway or even visit the Tayto Crisp factory? You'll be surprised at all there is to discover in Belfast!