It's been a banner year for the Royal Family. A few weeks ago, Harry got engaged to the beautiful and talented actress Meghan Markle over a roast chicken. Kate Middleton announced that she is pregnant with their third child, and maybe slightly less publicized but still very important: the Queen adopted a new Corgi named Whisper.
And here at last — the Duke and Duchess of Cambridge have released their Christmas card!
You can't deny that we are all kind of obsessed with the Royal Family.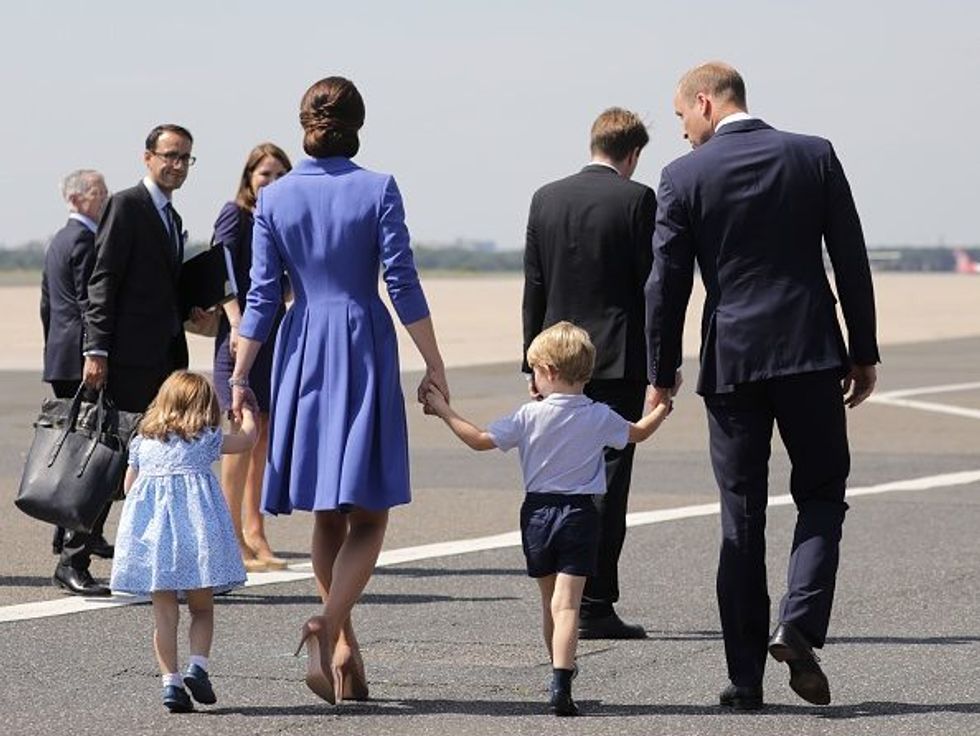 via: Getty Images
They're just like us, but...royal-er.
So, of course we are very excited that the Royal Family debuted their Christmas card this week.
The Duke and Duchess of Cambridge are pleased to share a new photograph of their family. The image features on Thei… https://t.co/DJCla4xpGW

— The Duke and Duchess of Cambridge (@The Duke and Duchess of Cambridge)1513595578.0
William, Kate, Charlotte, and George all look absolutely dashing in various shades of blue.
George looks so much like his dad!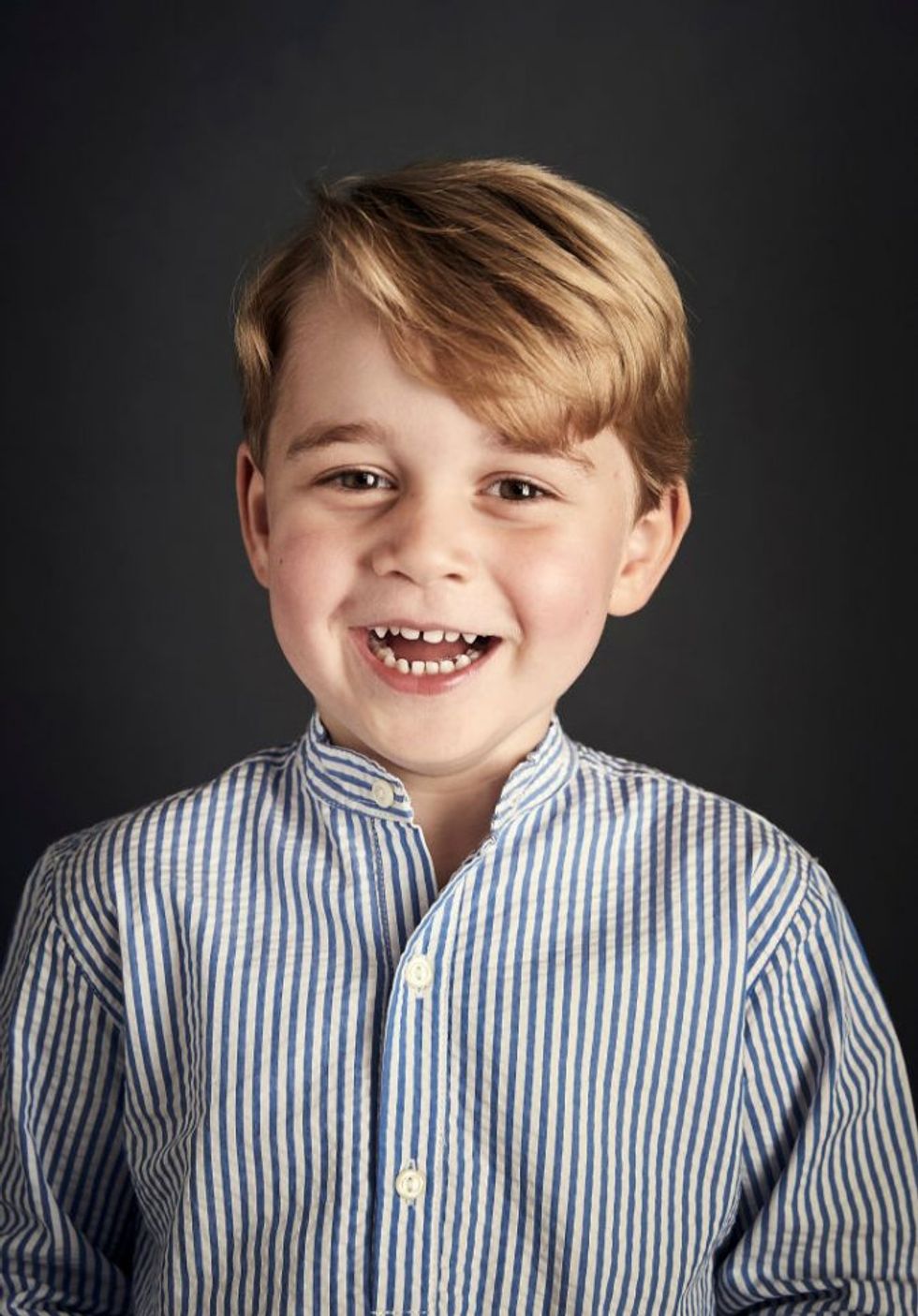 via: Getty Images
Basically a tiny version of Prince William.
AND WHO SAYS YOU CAN'T WEAR SOCKS WITH SHORTS?
Royal family #ChristmasCard. @TenganD @TSRLA @Berserk984 @MattCarey @Djpk10Denise @DrJimmyStar @audreyandray… https://t.co/ZXOZgpXakN

— Brandon Shim (@Brandon Shim)1513608611.0
Not George, who is really pulling that look off.
Oh. And we see you too, Charlotte.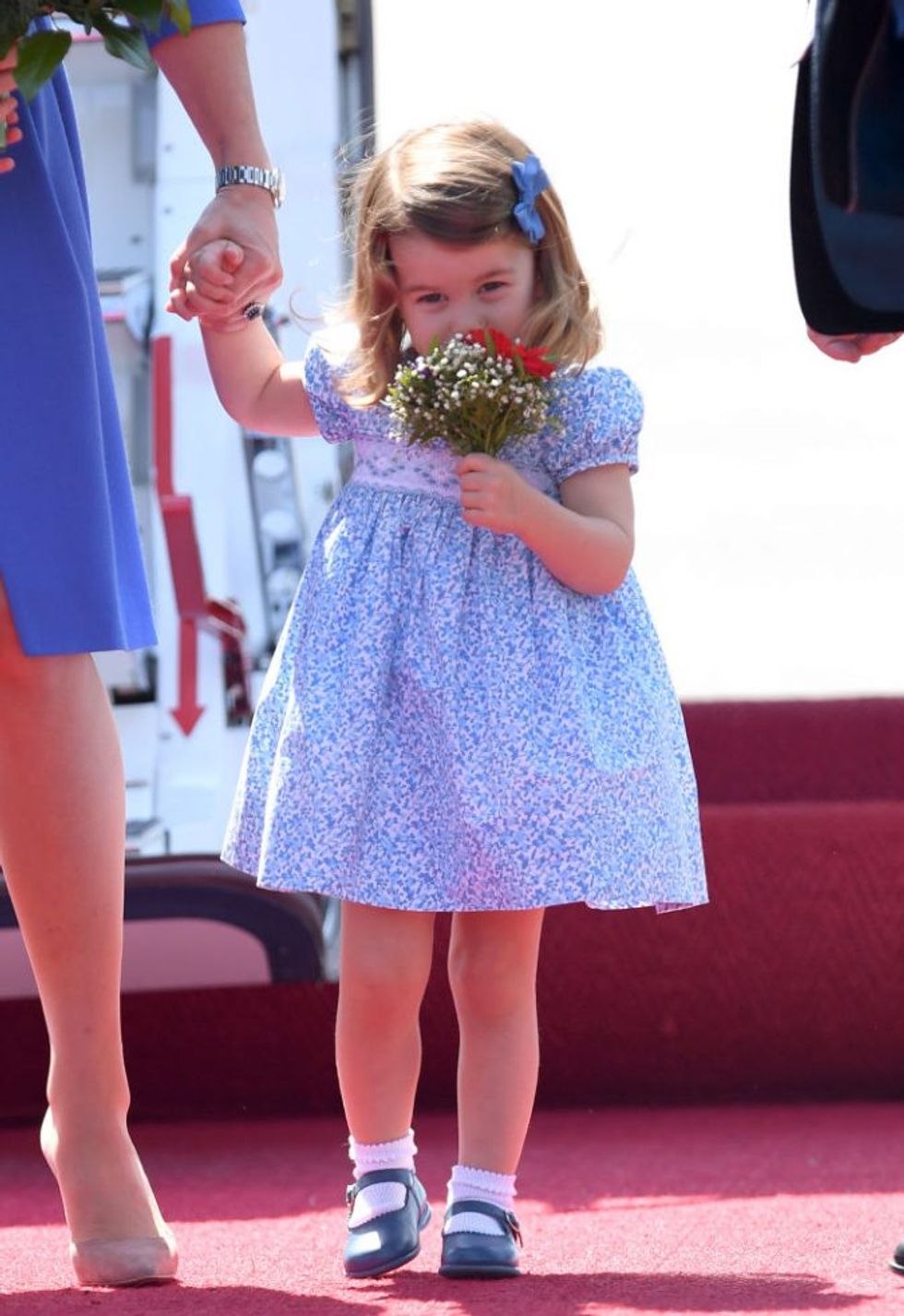 via: Getty Images
Blue shoes, a blue dress, and a blue hair bow? Some wouldn't dare try the monochromatic look, but not you, Charlotte. That's because you don't follow the rules of fashion — they follow you. You are your own accent color.
Do they make smocked dresses in adult sizes, or...?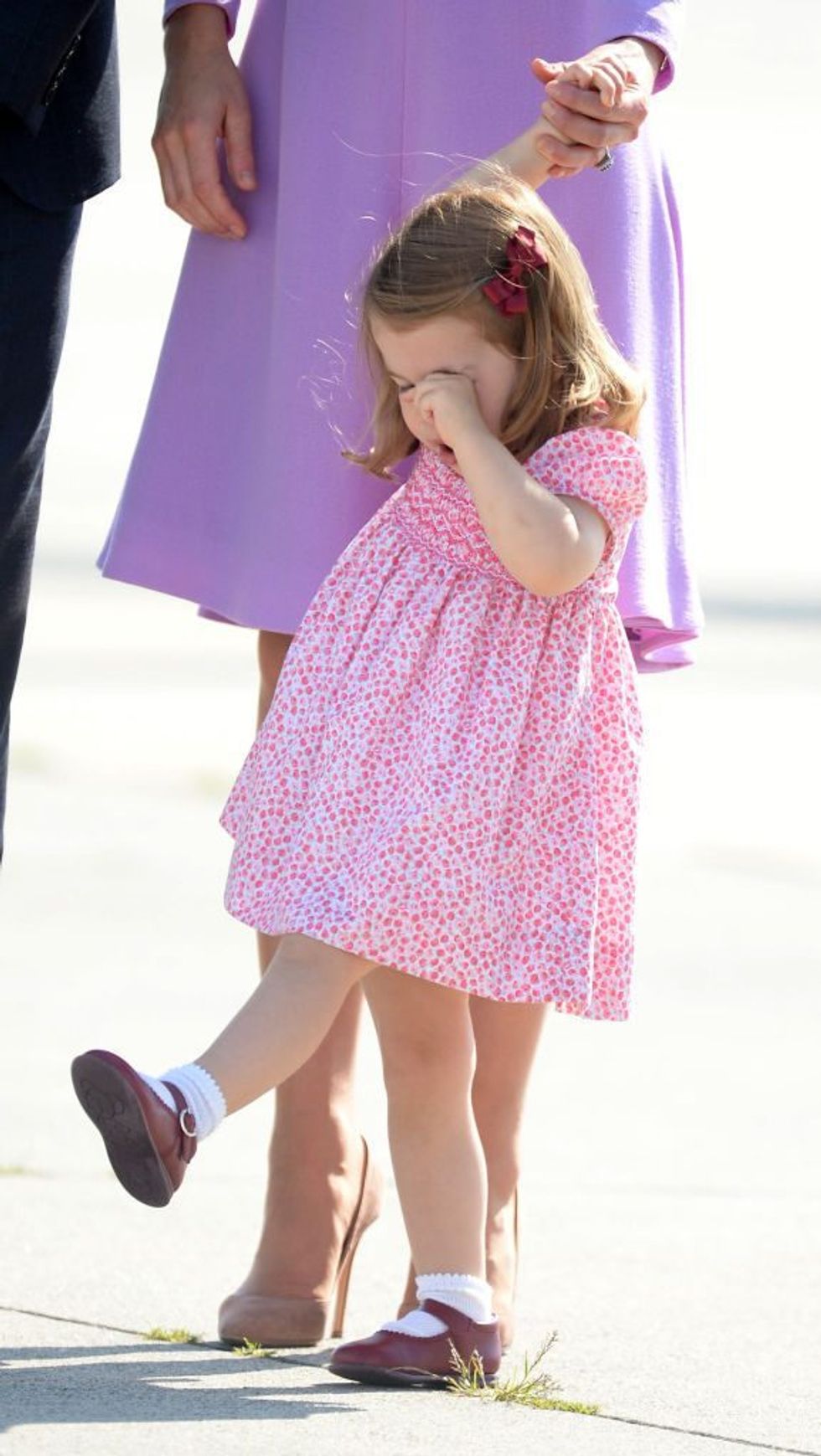 via: Getty Images
...Because Princess Charlotte is always killing the floral smocked dress and Mary-Janes-with-socks look. Do we sense a trend? No? Adults can't wear toddler clothes? Never mind.
Does the color scheme hint at something else?
All blue, huh? This is some kind of subtle gender reveal? Does this mean the newest addition to the family is a boy?!
Also, Charlotte is officially going to nursery school!
The Willcocks Nursery School has said: "We are delighted that The Duke and Duchess of Cambridge have chosen the Wil… https://t.co/n044OGhG4F

— The Duke and Duchess of Cambridge (@The Duke and Duchess of Cambridge)1513595664.0
She'll be attending Willcocks Nursery School in London starting this January.
While admittedly it's a pretty great Christmas card, it should be noted that it doesn't have a mini-horse in it.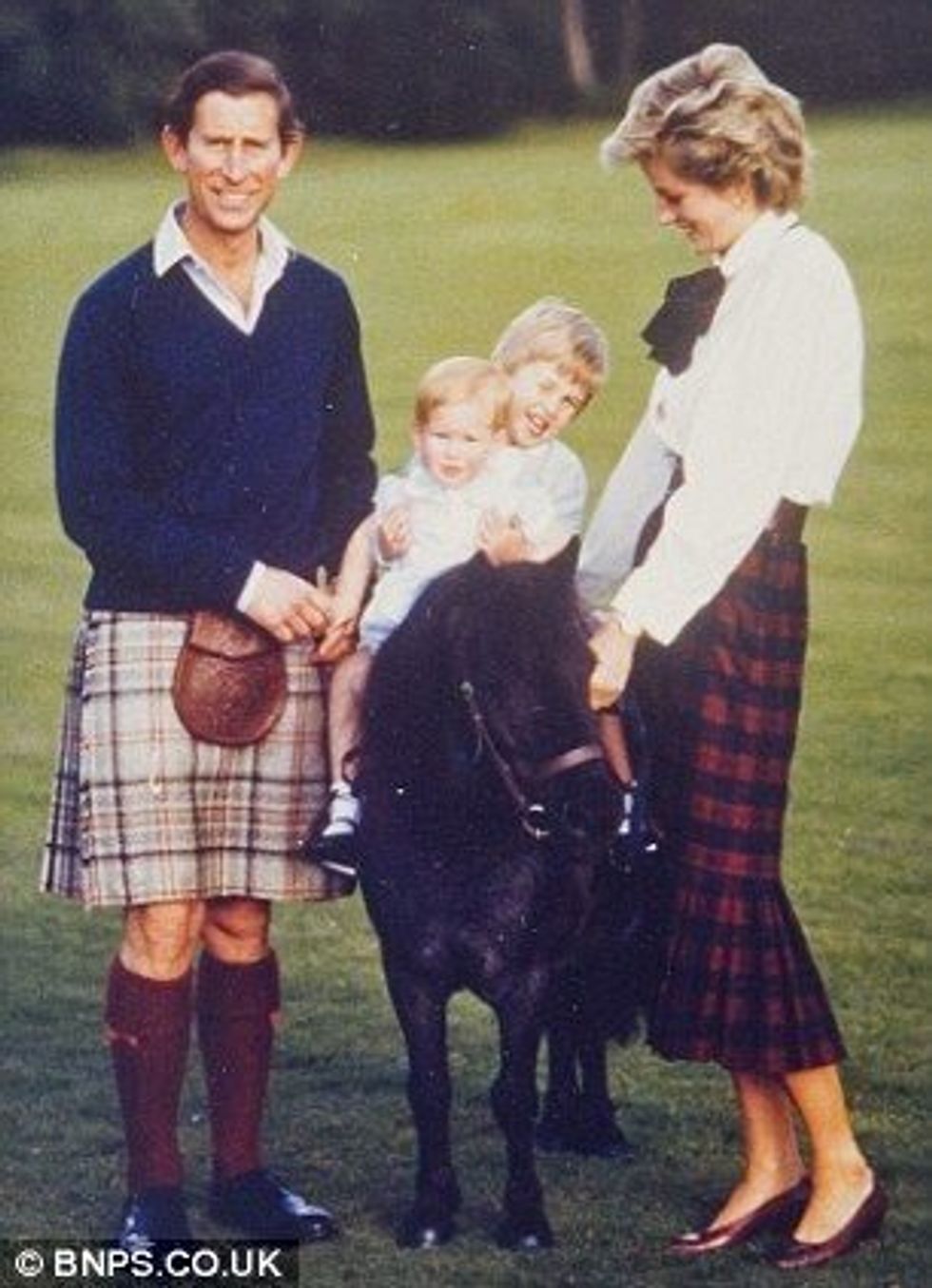 via: Pinterest
The same cannot be said of this Royal Family Christmas card from 1985.
So far, no Christmas card from Harry and Meghan.
But come on. They just got engaged, and they're busy deciding if they are calla lily or gardenia people.
Can't get enough royal family Christmas cards?
Christmas Card of Spanish Royal Family https://t.co/UUzDRAtyAb

— Royal Ladies (@Royal Ladies)1513005842.0
Here's the Spanish Royal Family Christmas card!
And the Royal Family of Monaco!
You'll Have a Hard Time Not Obsessing Over the Monaco Royal Family's Christmas Card https://t.co/9aYNhzr5il https://t.co/kmMVxsvaK7

— Juliet (@Juliet)1513276983.0
They have twins!
We can't wait for next year's card when there will be three little ones!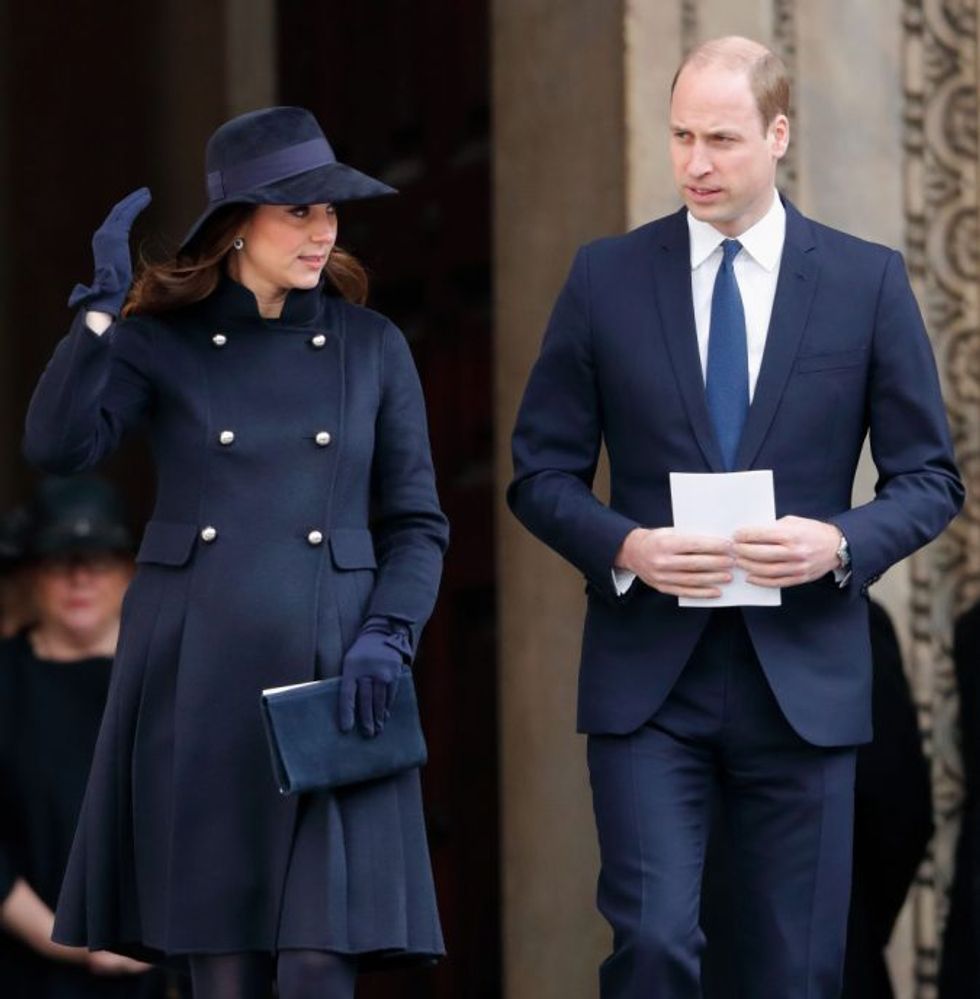 via: Getty Images
Congrats to William and Kate on their third child, due in September 2018!