A lot of the time television shows and movies have such elaborate costume and makeup teams that when you see the actors and actresses on the red carpet or in interviews, they look completely unrecognizable. It's easy to get caught up in thinking that what you see on the screen is always what you get.
That's the case with the hit prison drama Orange Is the New Black, as many of the stars of the show don't look like hardened criminals in real life. Go figure.
But seeing their pictures side-by-side shows how dramatically one can change for a role.
Uzo Aduba as Suzanne Warren (Crazy Eyes)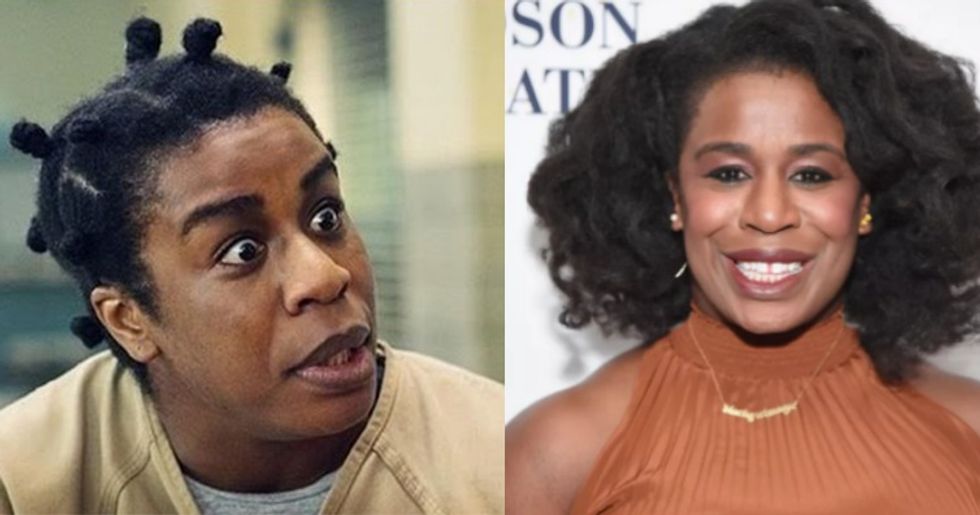 After having mostly unsuccessful auditions, Aduba got the call that she got the role of Crazy Eyes on "Orange is the New Black," forty-five minutes after she decided to quit acting altogether. Looks like that's working out pretty well now.
Vicky Jeudy as Janae Watson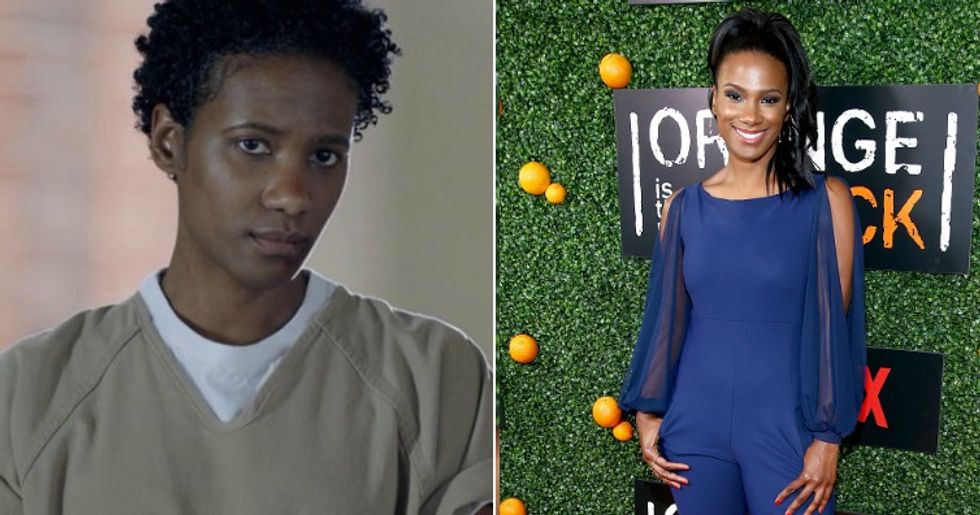 As Janae Watson, she's a former high school track star, who after one wrong turn becomes an inmate at Litchfield Penitentiary. But Vicky actually got her start in the entertainment world competing in beauty pageants. She was a top twenty-five semifinalist in the Miss NY USA competition, where she took home the title of Miss Photogenic
Taryn Manning as Pennsatucky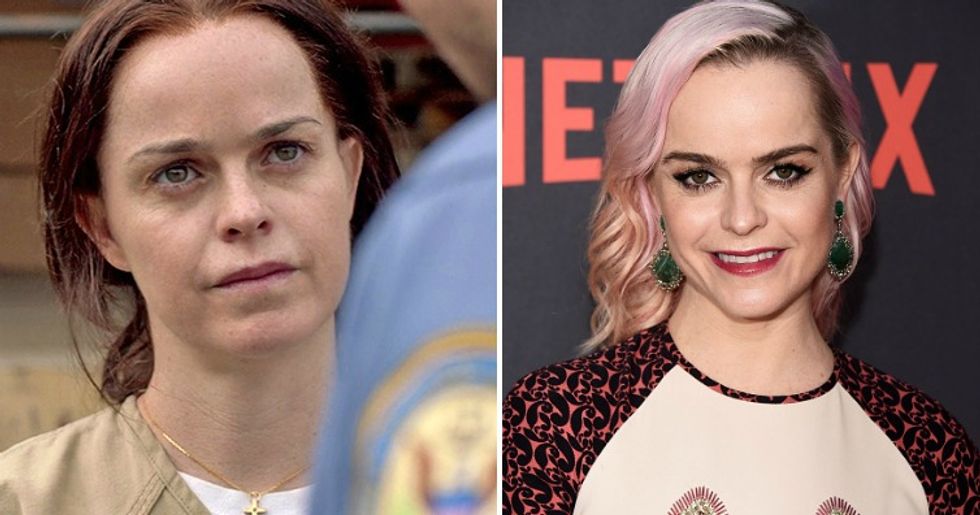 When she's not playing Pennsatucky, she plays with her hair color instead. In addition to acting, Manning is also a fashion designer, singer-songwriter and the vocalist for electronic duo Boomkat. She is also co-owner of the clothing brand "Born Uniqorn".
Kelly Karbacz as Kasey Sankey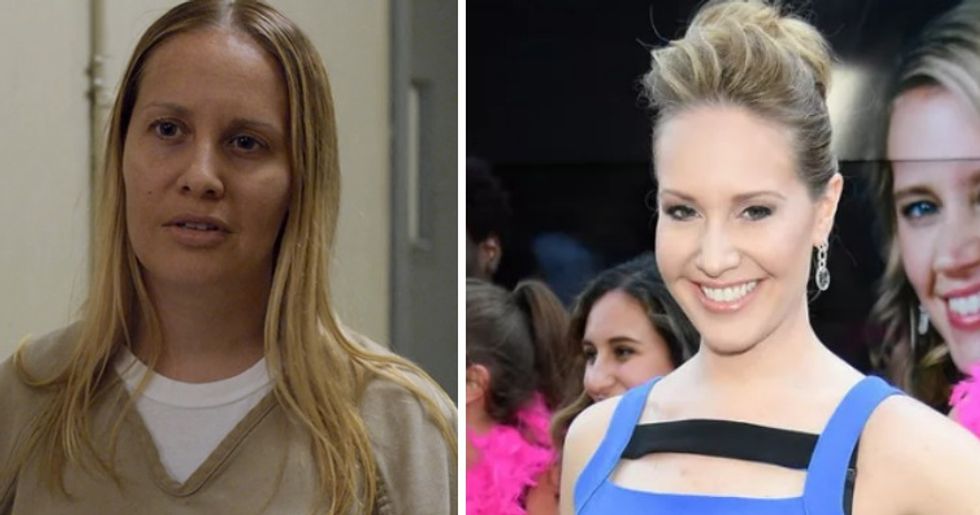 The names are similar, but the hair and makeup are total polar opposites, as in, one actually does her hair and makeup. Karbacz actually graduated from the prestigious Stuyvesant High School in New York City and later attended the Lee Strasberg Theatre Institute, part of the Tisch School of the Arts at New York University.
Danielle Brooks as Taystee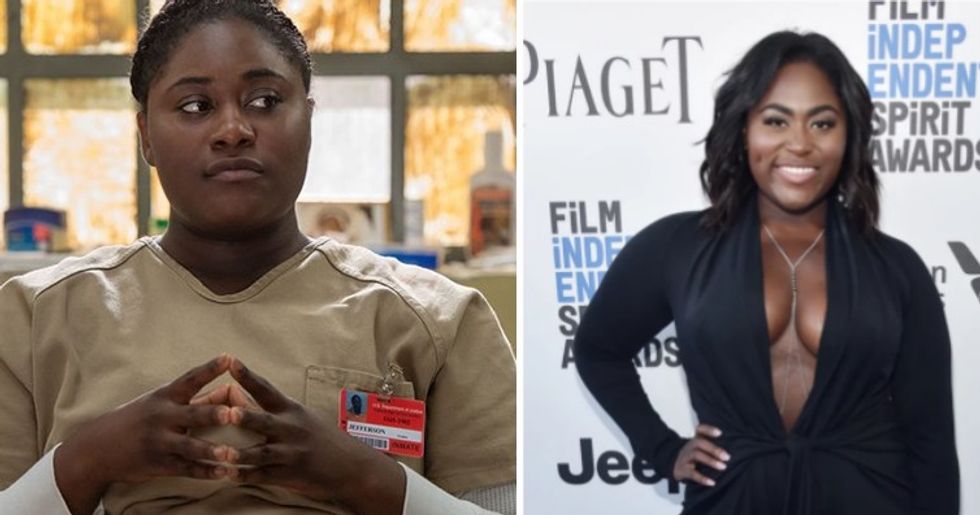 Brooks often wears her hair in a variety of versatile protective sew-ins or wigs, which is a vast departure from her look on the show. She also graduated from The Juilliard School and received a Tony award nomination for Best Performance by an Actress in a Featured Role in a Musical in 2016 for her performance in
The Color Purple.
Rosal Colon as Ouija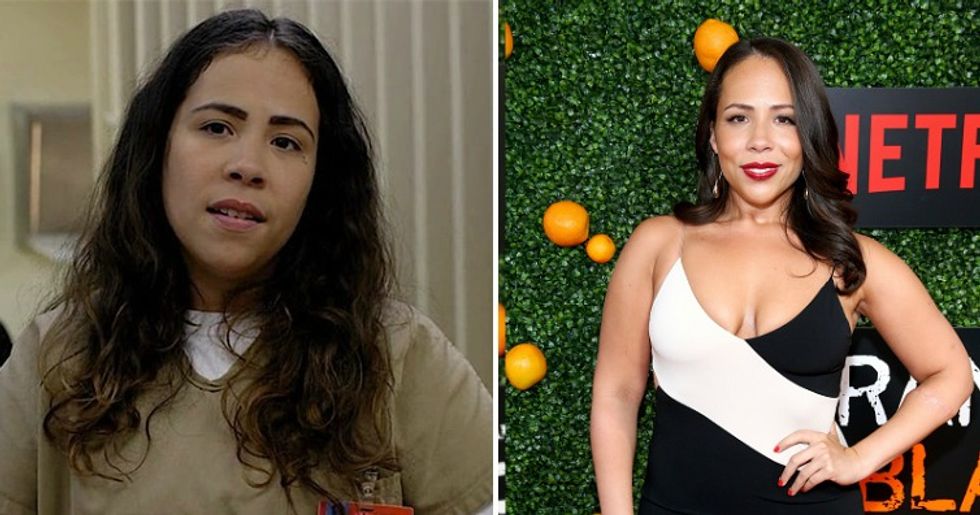 There may not look like a huge difference in this photo, but Rosal actually enjoys getting dressed up and playing with makeup, something Ouija isn't inclined to do.
Adrienne C. Moore as Black Cindy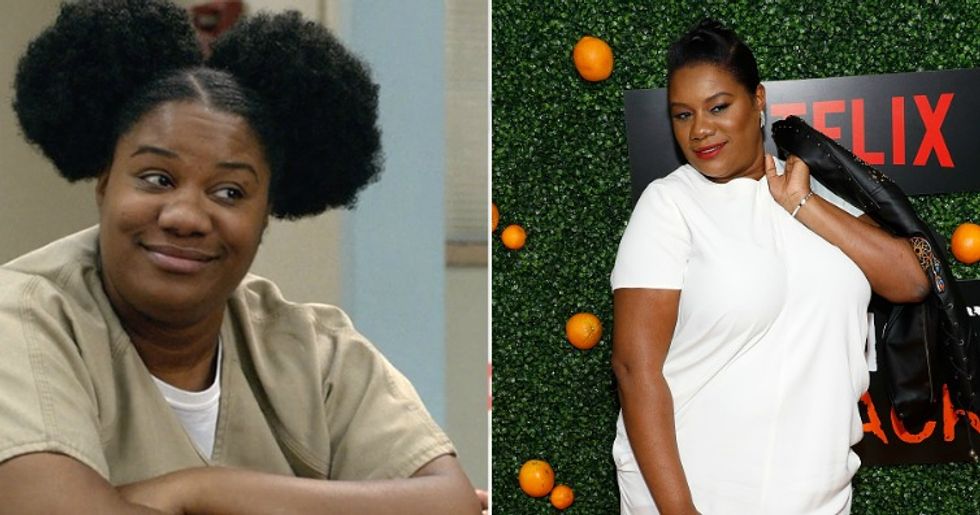 Puffs be gone! Moore also graduated with a B.A. from Northwestern University, where she studied psychology, history, and religion
Jolene Purdy as Stephanie Hapakuka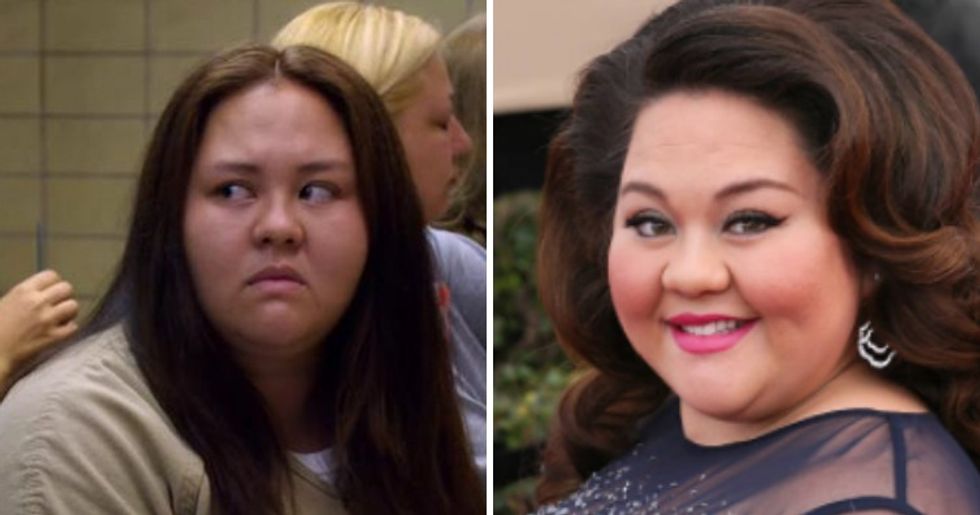 Quite a difference, huh? If you're wondering where else you know her from, Purdy starred as Cherita Chen in the 2001 film 
Donnie Darko
.
Olivia Luccardi as Jennifer Digori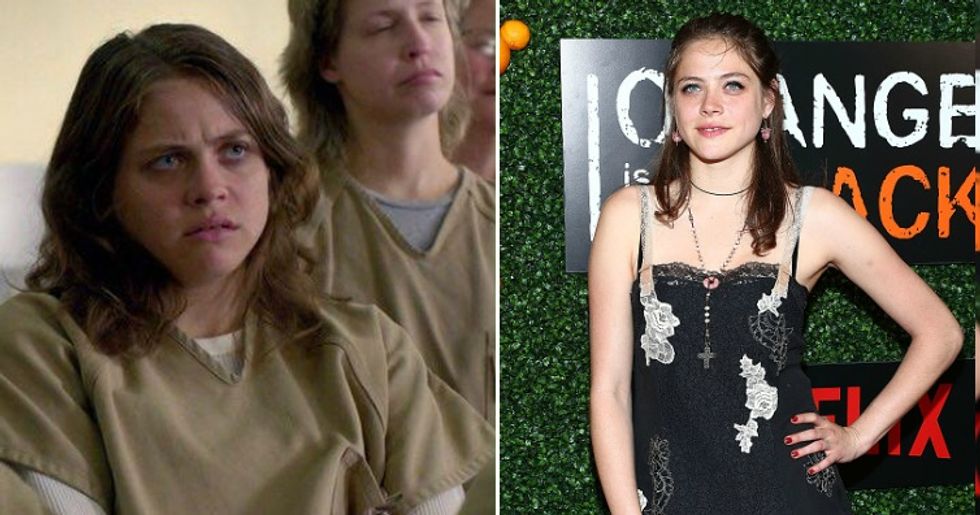 She doesn't look all that different — you might recognize her on the street — but you have to admit you might be a little less inclined to talk to her if she was looking like she does on the left.
Francesca Curran as Skin Head Helen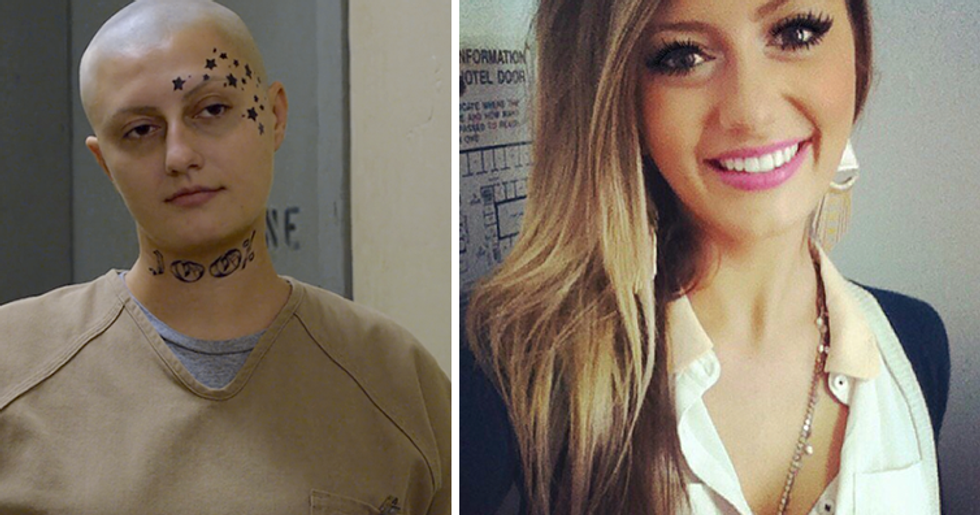 We also documented her crazy
transformation here
, because it's probably the most drastic of the whole crew. She actually shaves her head. How is that for commitment?
Emily Tarver as CO McCullogh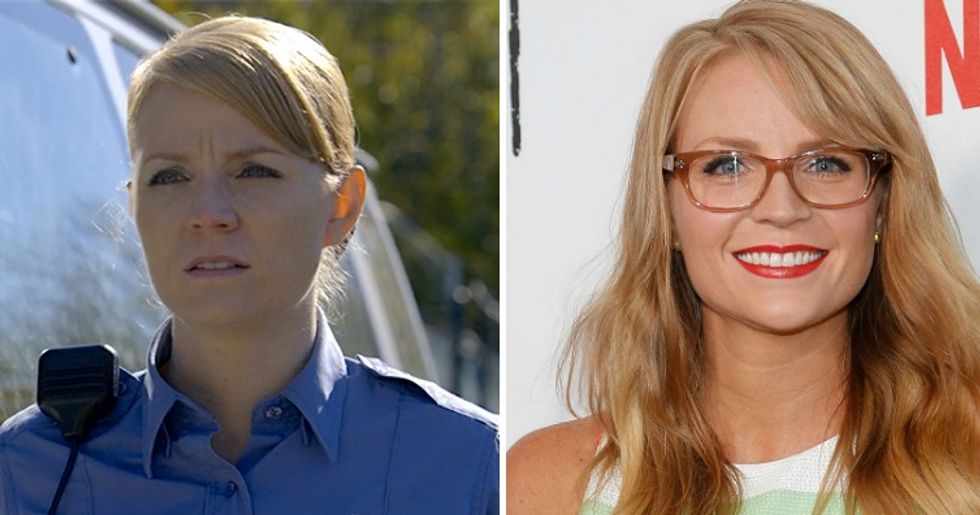 Glasses actually make a huge difference here. Fun fact: Emily also does stand-up, improv, sketch and musical comedy with her band
Summer and Eve
.
Emily Althaus as Maureen Kukudio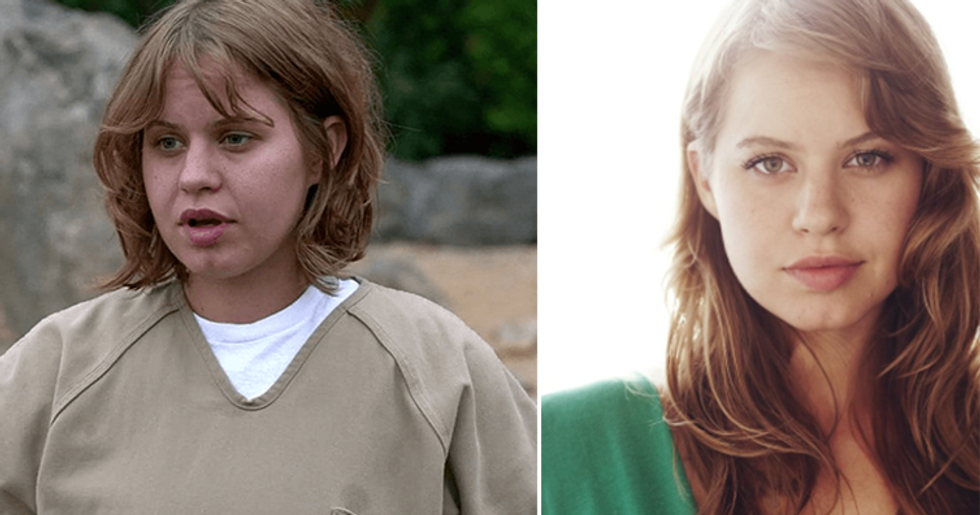 She's no stranger to courtroom drama, as she also had a brief stint on
Law & Order
.
Dascha Polanco as Daya Diaz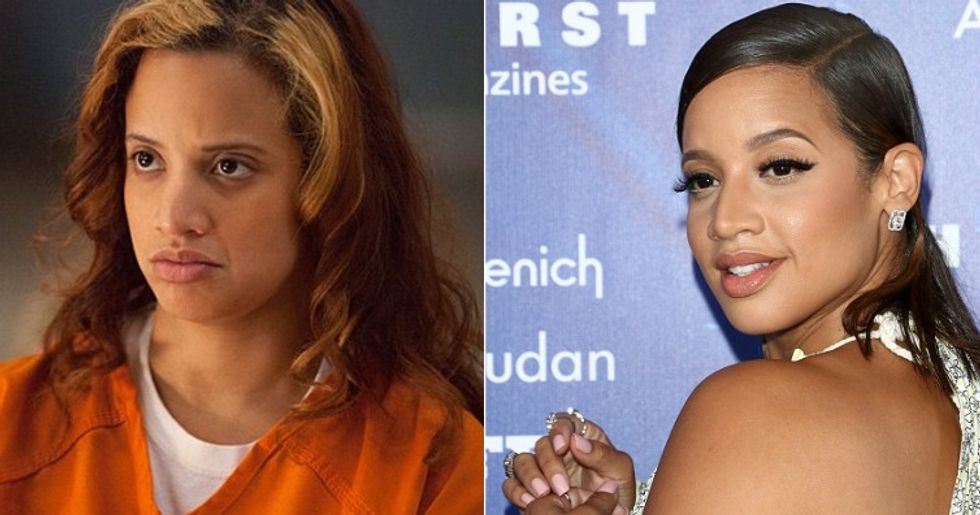 When the show is over, Polanco actually prefers to trade in the brassy hair for something much darker. Her daughter, Dasany Kristal Gonzalez,
played a fourteen-year-old
version of Polanco's character, Daya Diaz, on the fifth season of 
OITNB
.
Asia Kate Dillon as Brandy Epps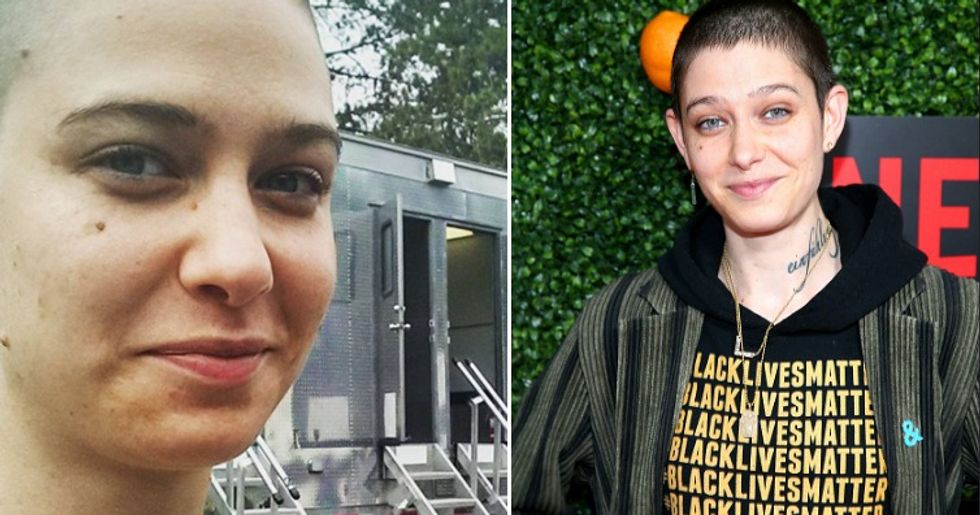 Honestly, they look pretty much the same. Dillon identifies as non-binary and uses singular they pronouns.
Daniella De Jesus as Cabrera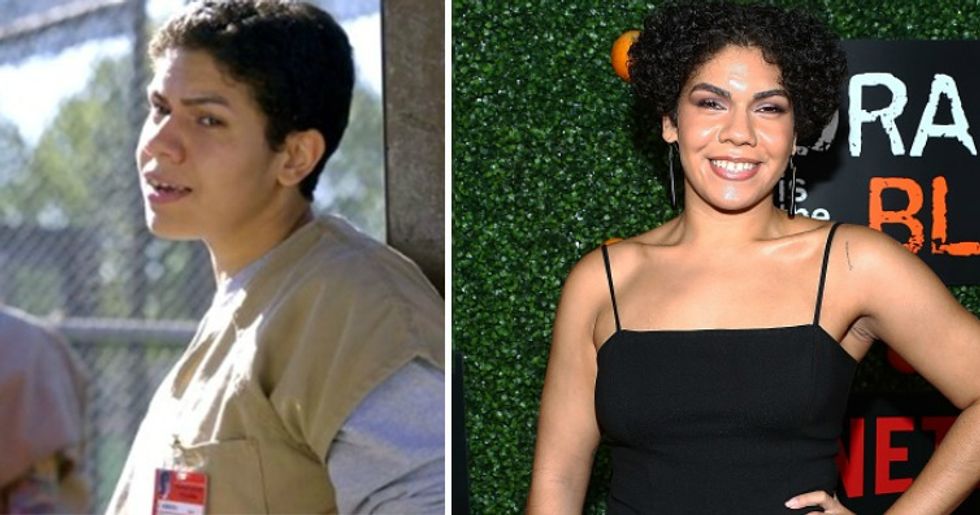 Not the biggest difference here, but she does let her hair get a little bit longer when not on set. And it turns out she's also
a poet
.
Julie Lake as Angie Rice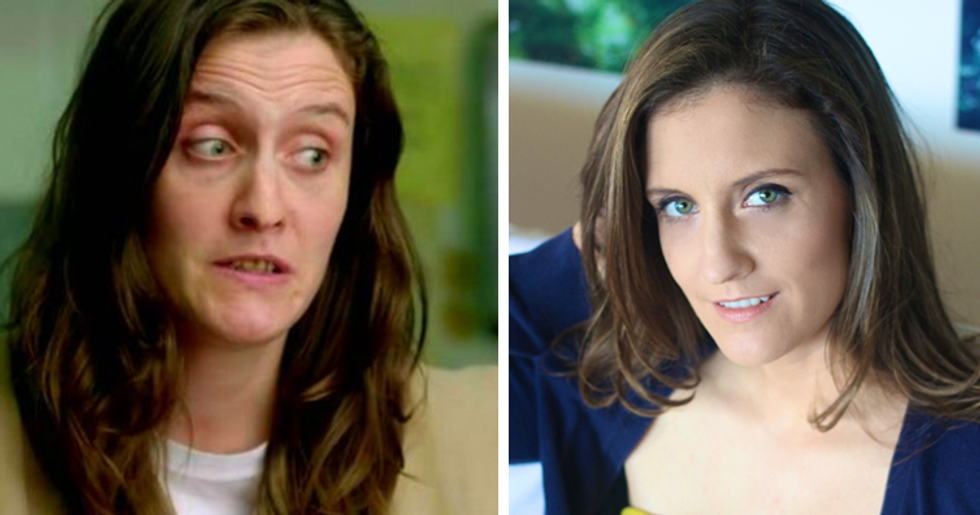 We've documented her amazing
transformation here
, which is pretty fascinating. Before
OITNB
, she attended Yale University where she majored in theater and performed the title roles in productions of Mother Courage and Medea.