Red carpets always mean some incredible (and incredibly badly) dressed celebrities. Let's see who nailed and who didn't while counting all the way down to #1.
55. Awkwafina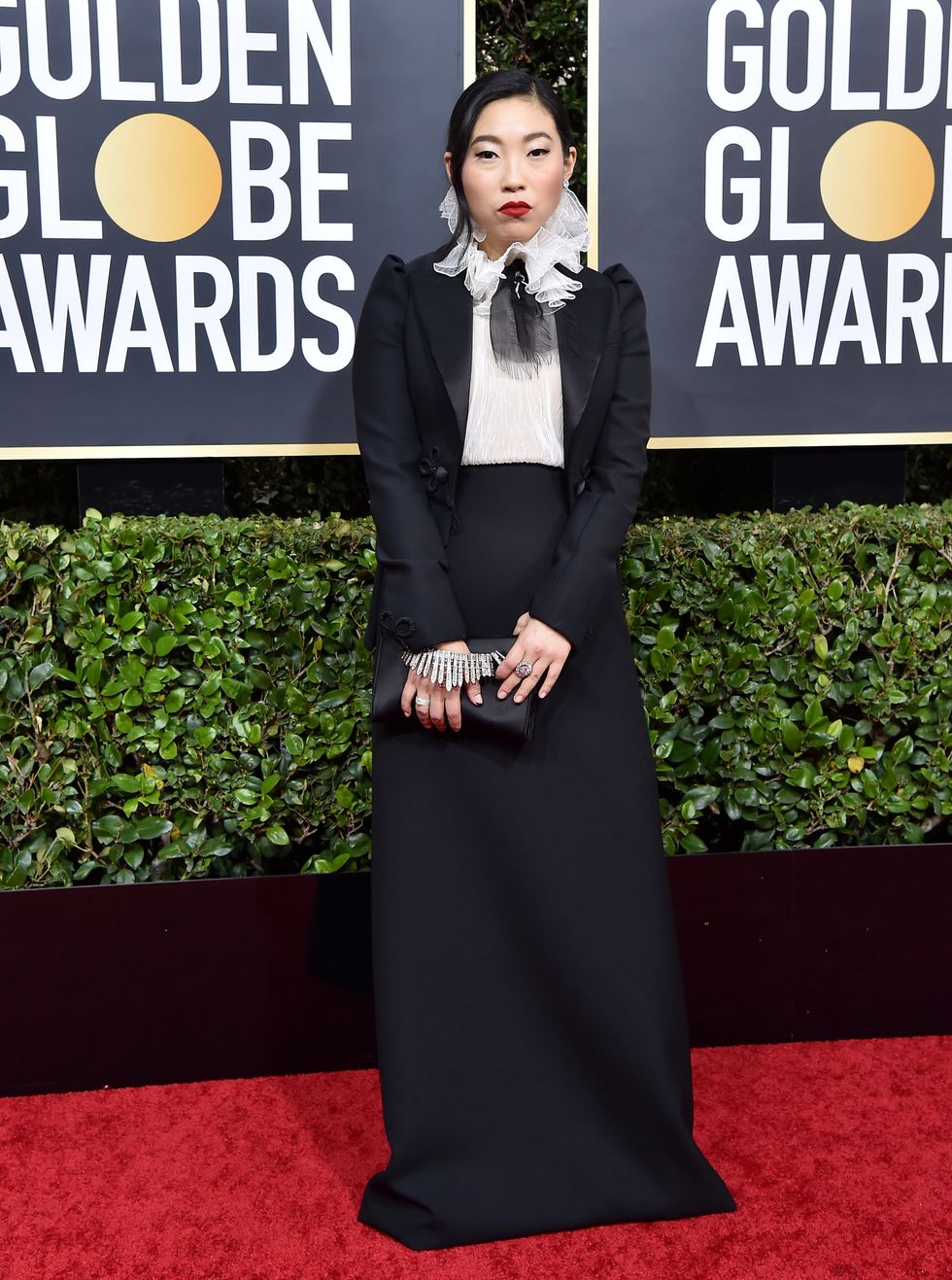 This ruffled tux is gloriously weird and wonderful.
54. Taylor Swift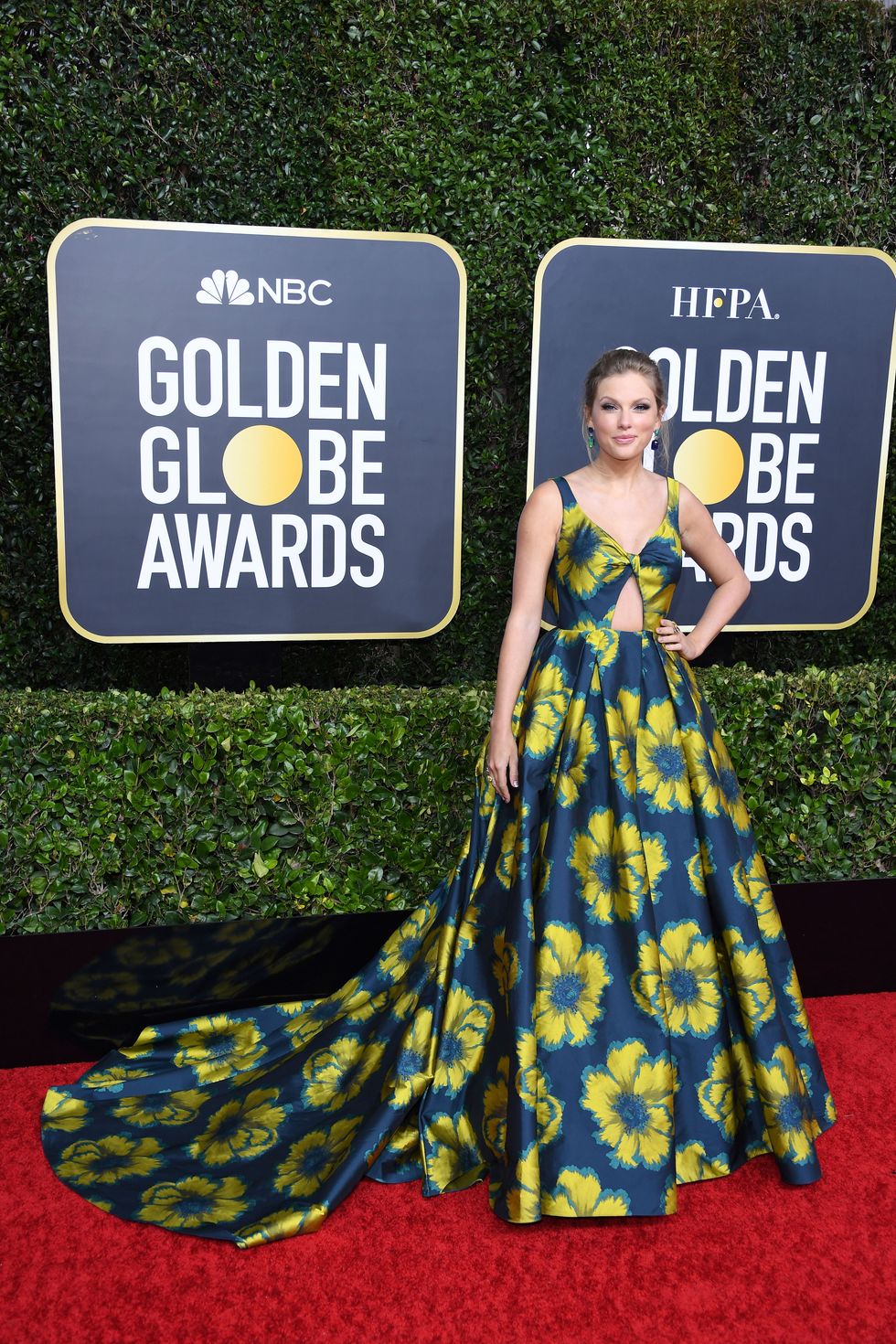 We love the decision to go for a bold and retro print. This next look was a straight-up SLAY...
53. Scarlett Johansson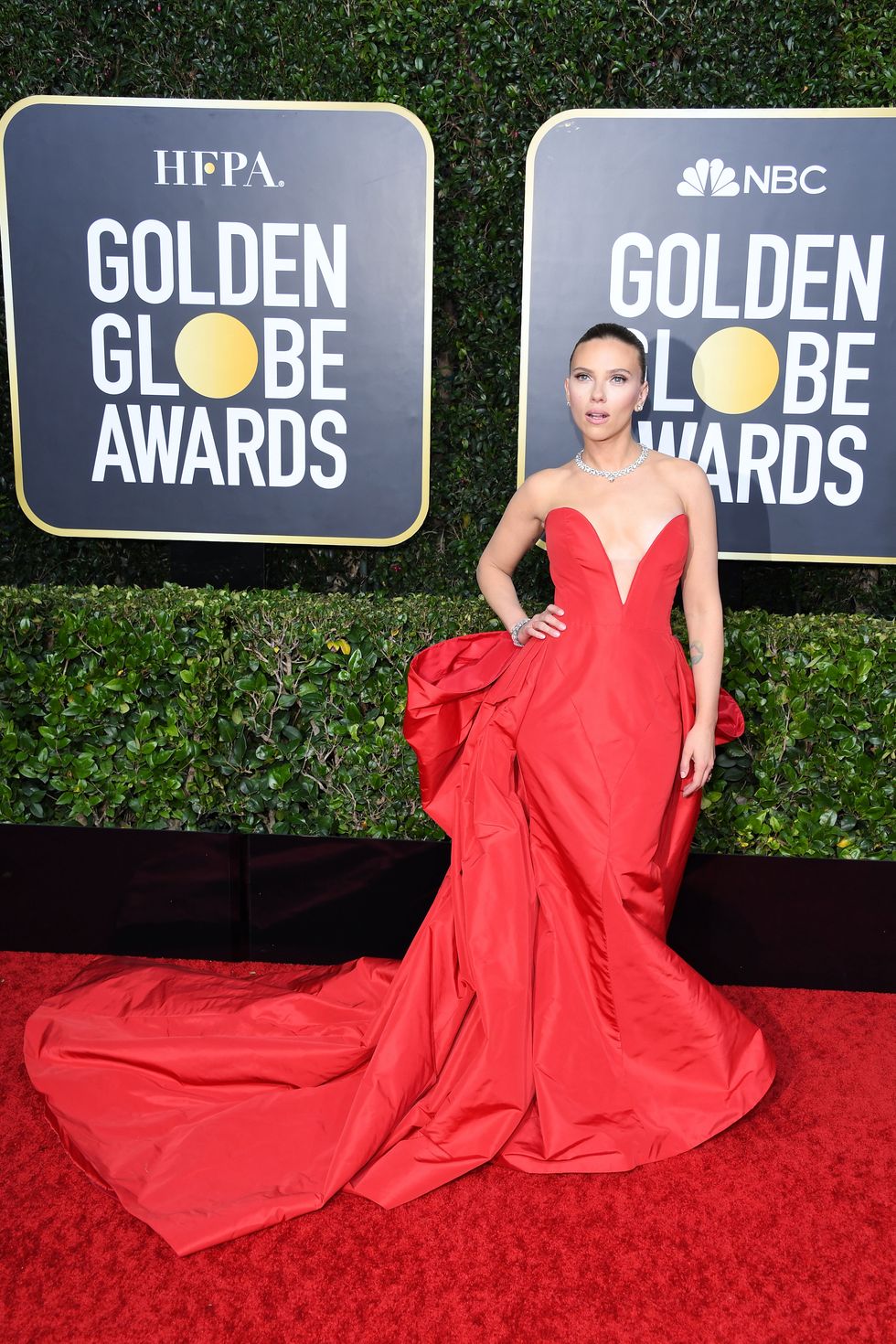 Not 
super 
innovative - but stunning, nonetheless.
52. Laura Dern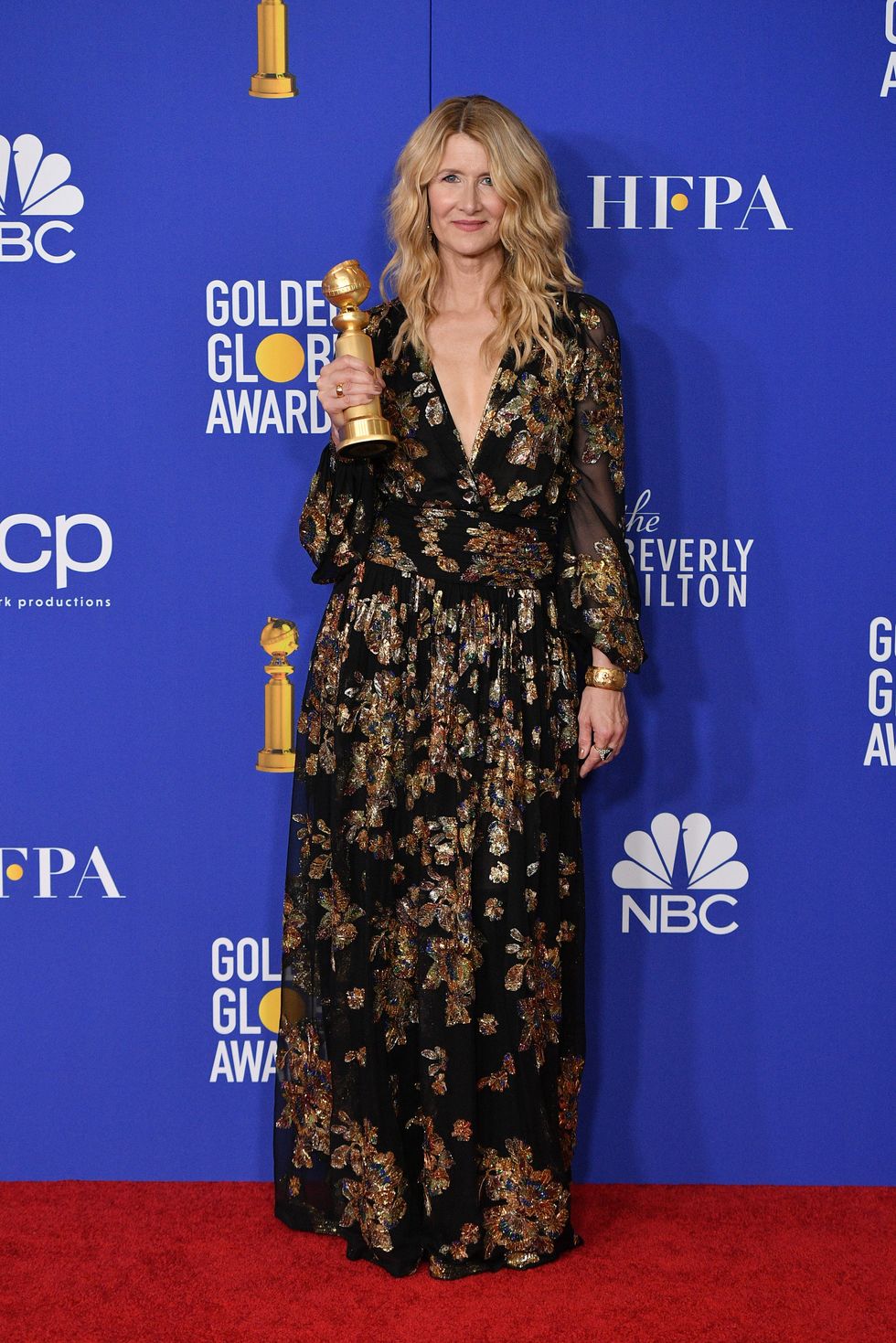 This gorgeous floated printed dress is just on the right side of boho. Keep clicking to see the look that makes us want to drape ourselves in sequins.
51. Ana de Armas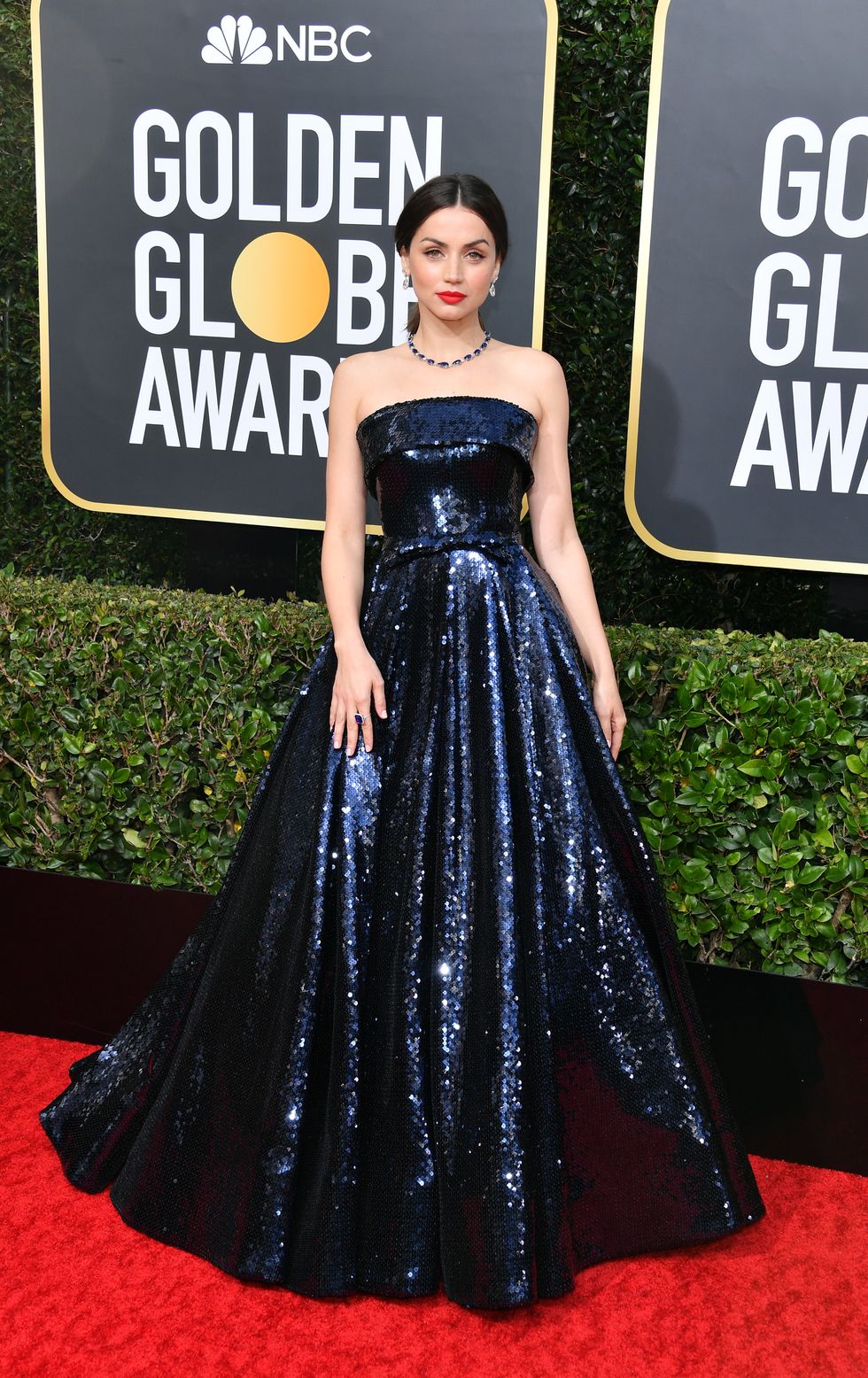 Midnight blue sequins make for a fun twist on a classic gown shape.
50. Joey King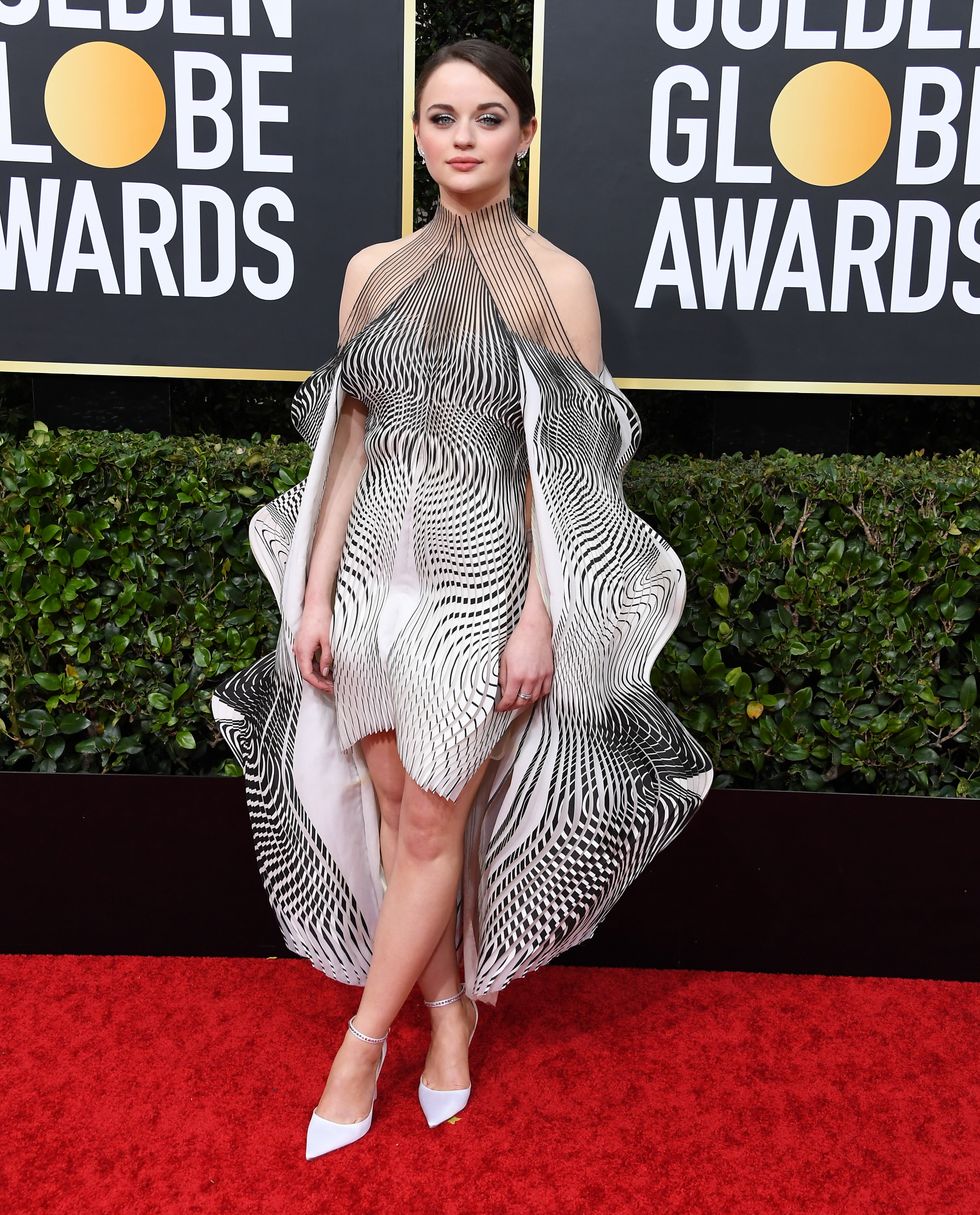 This incredible dress acts almost like an optical illusion. This next celeb is the King of jaw-dropping red carpet looks.
49. Billy Porter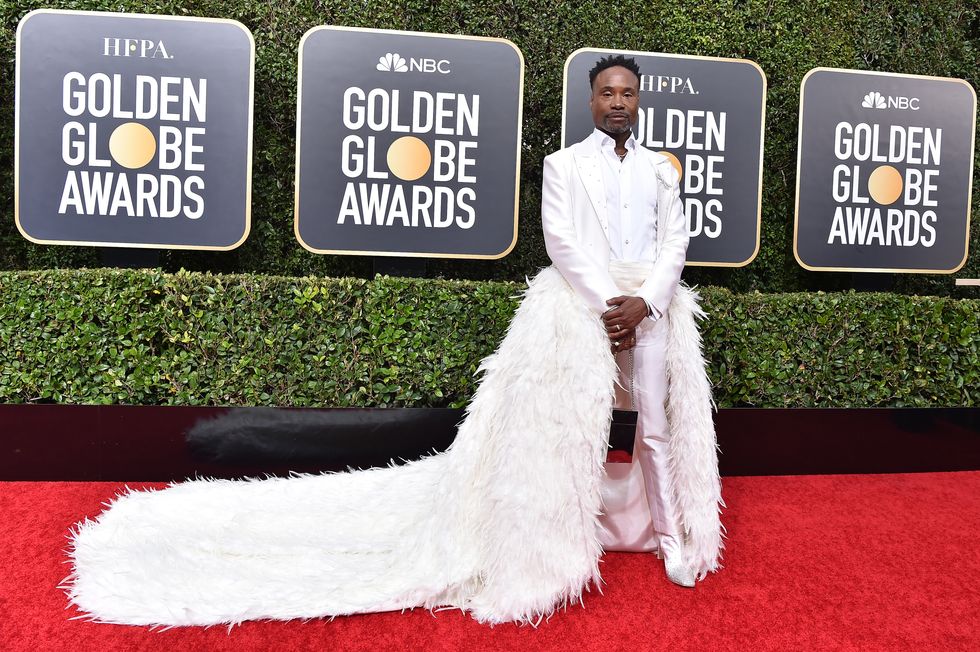 Let's be honest, he never lets us down.
48. Lucy Boynton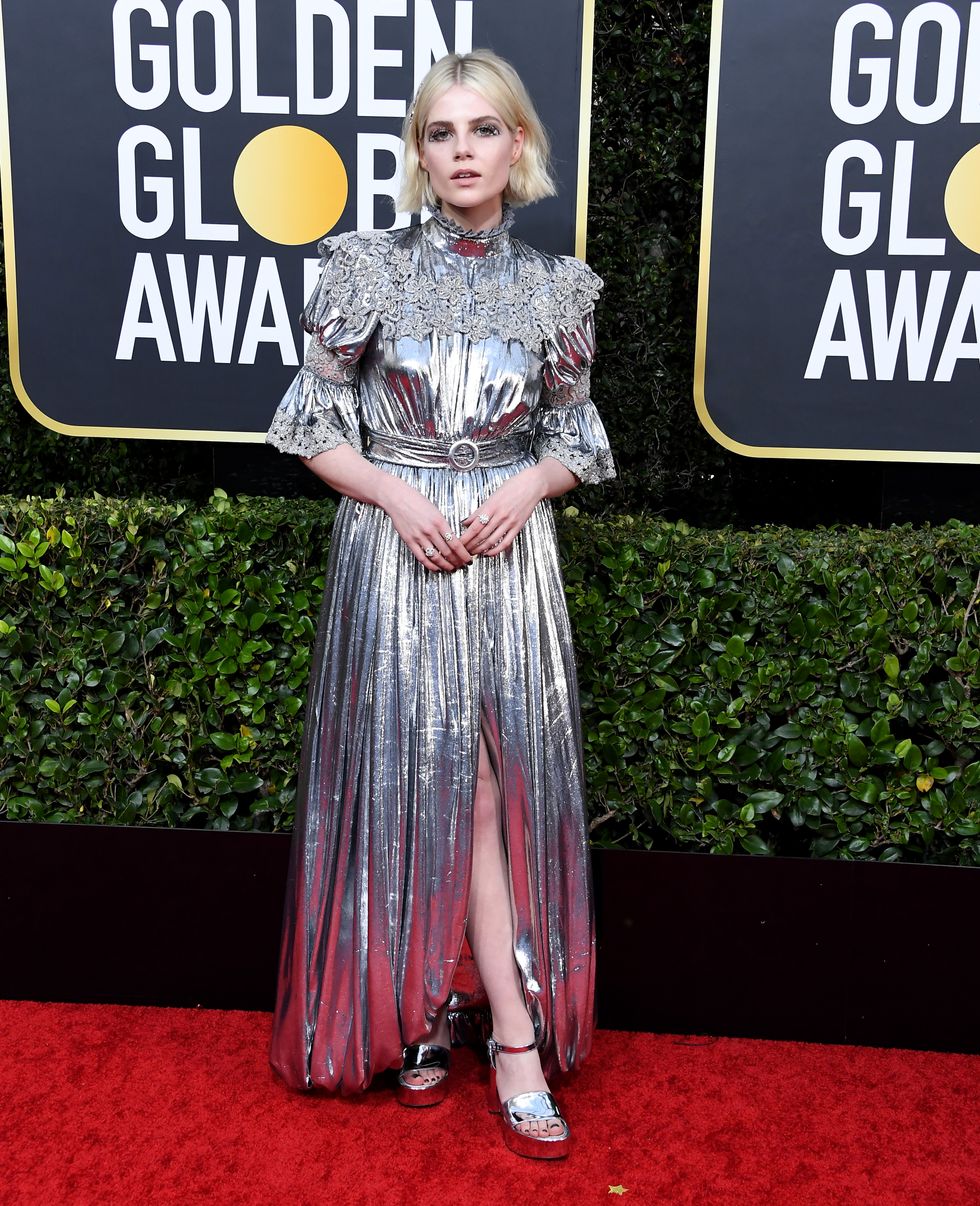 Simultaneously futuristic and romantic. Is it weird if we think this next gown basically looks like something a high-fashion toddler would wear?
47. Jodie Comer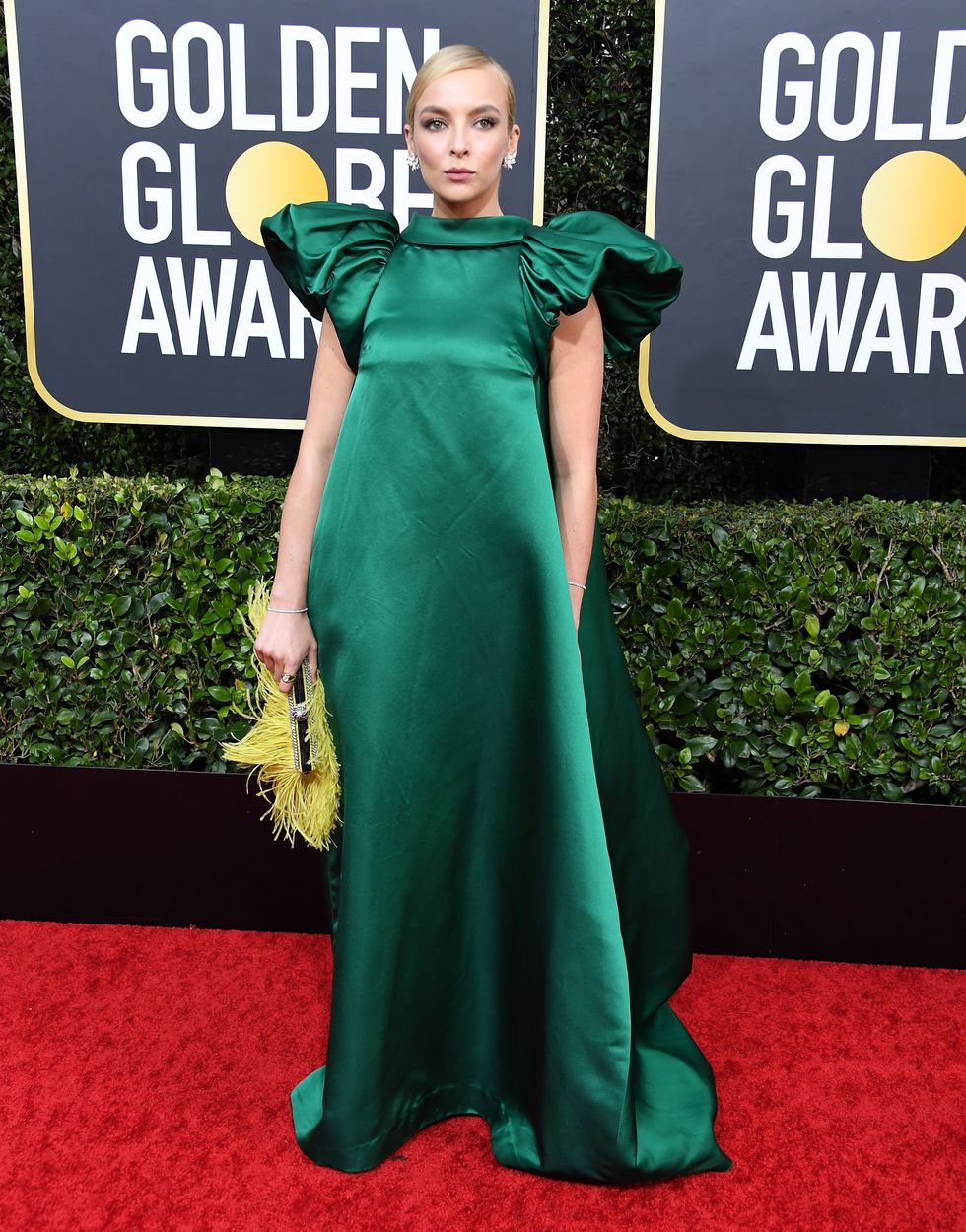 Looking like the world's most stylish four-year-old.
46. Zoe Kravitz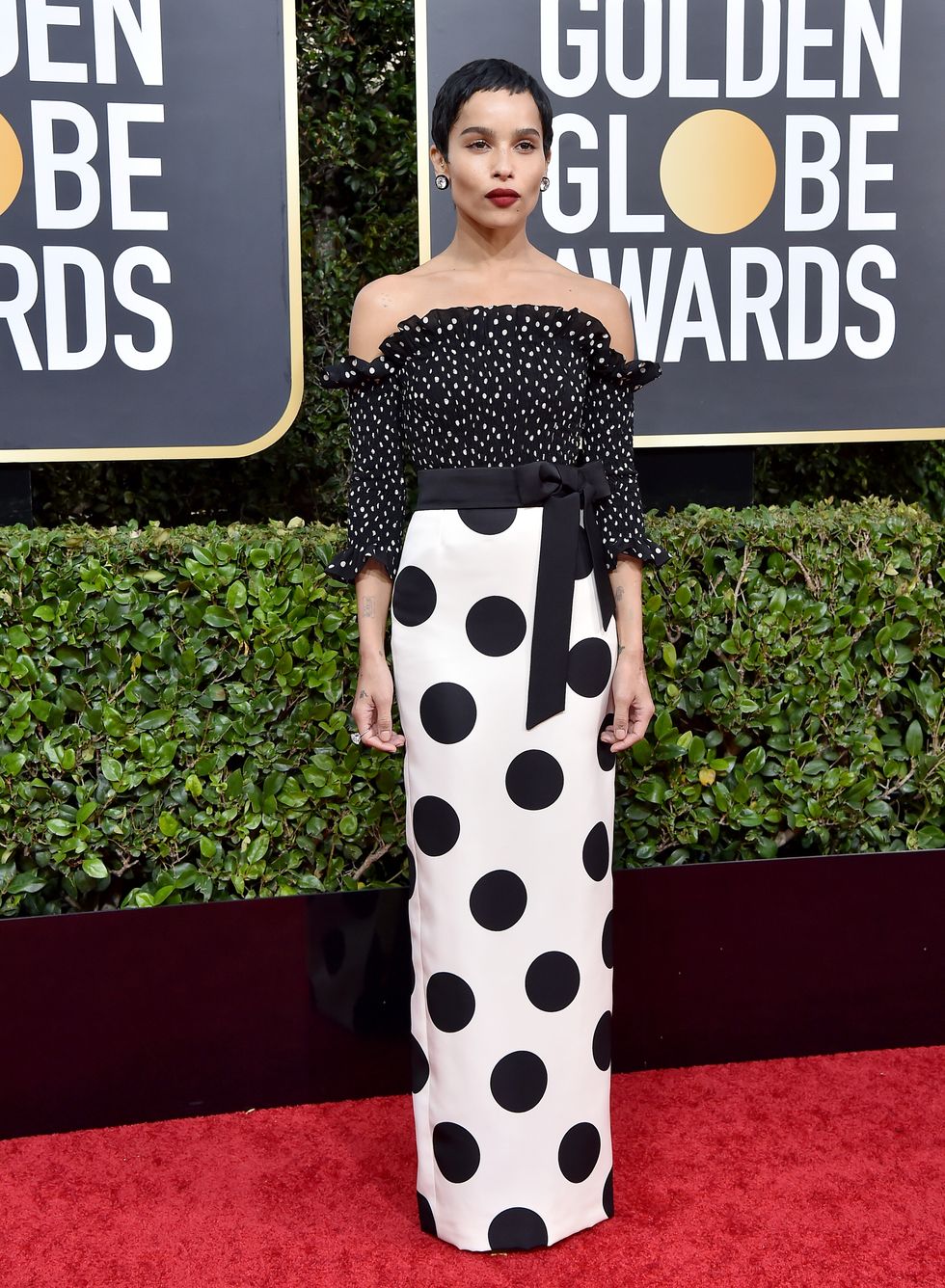 Understated - but still, undeniably chic. This next red carpet outfit will make you look at your bottle of antacid in a totally new way.
45. Priyanka Chopra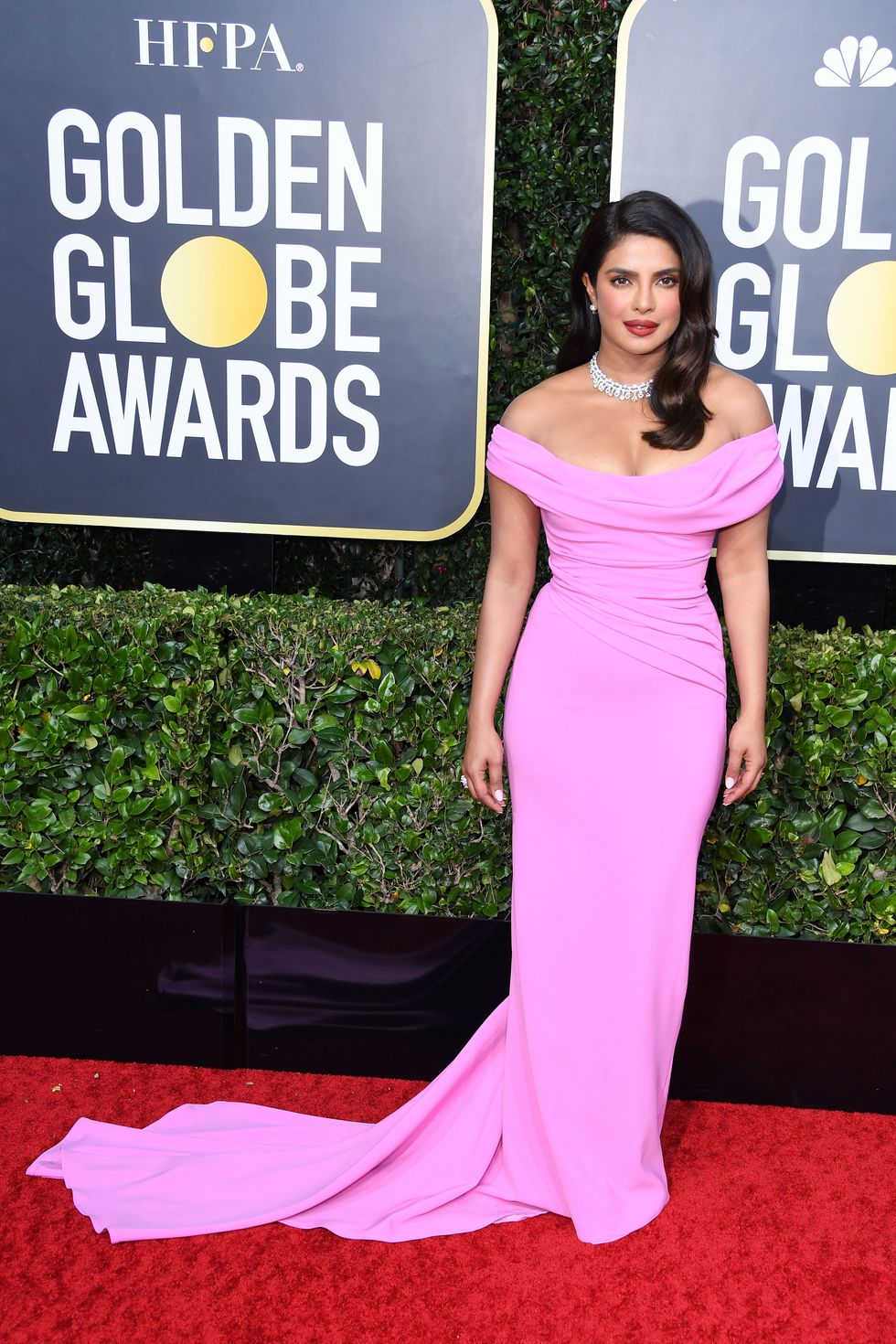 A Pepto-Bismol colored gown sounds wrong - but 
looks
right.
44. Cate Blanchett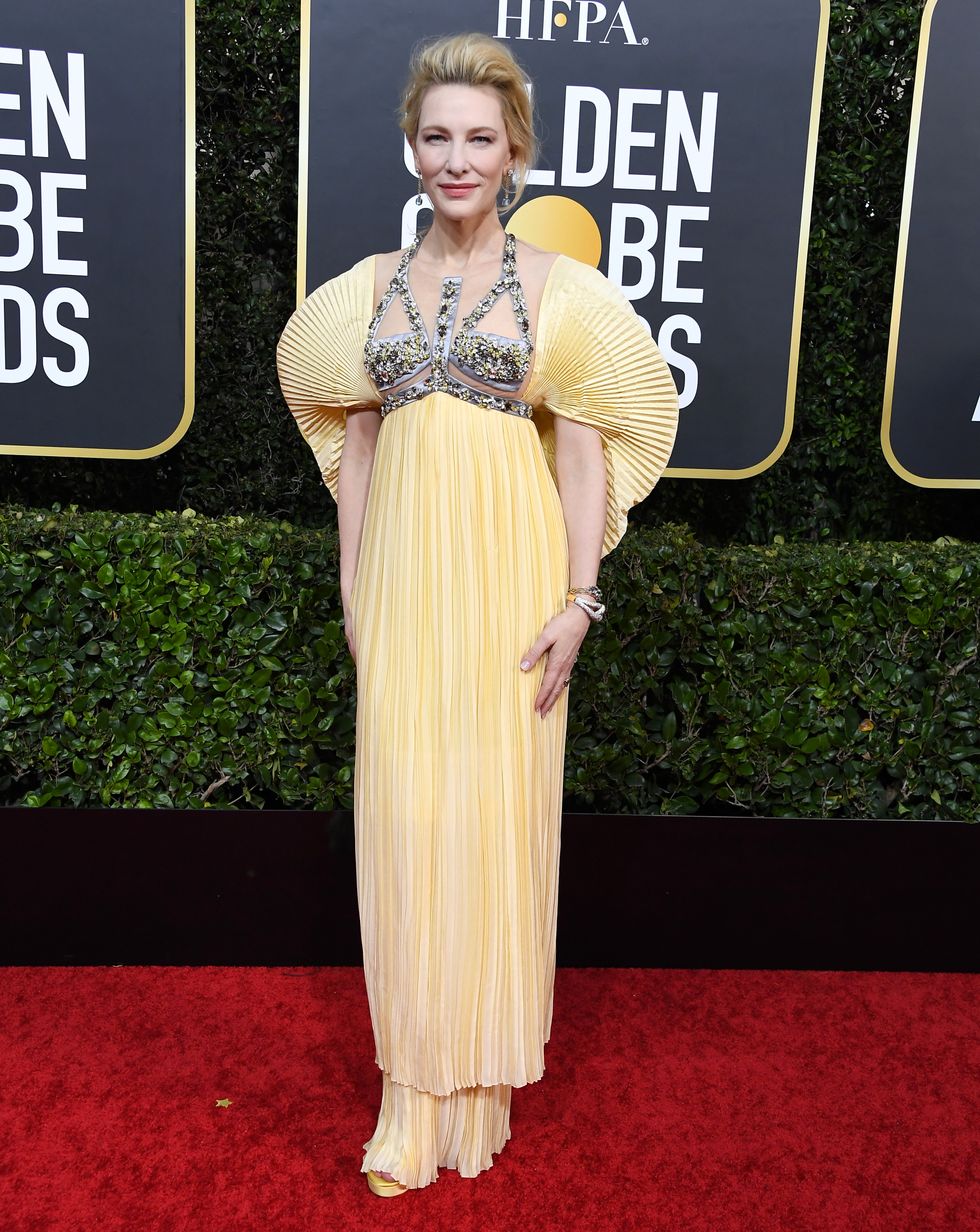 Another example of a risky look 
totally 
paying off. Warning: this next look may blind you (in a good way).
43. Saoirse Ronan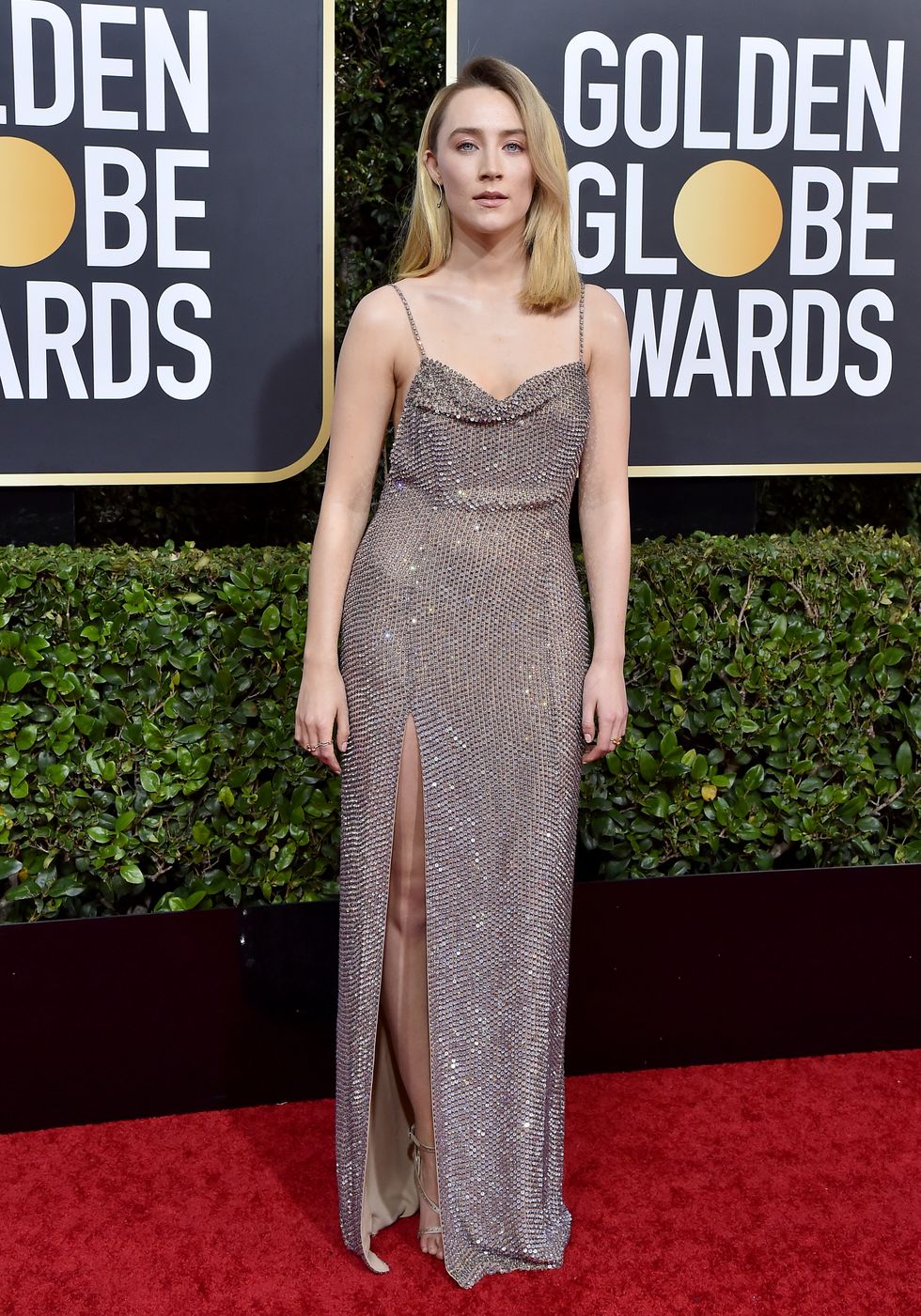 Simple but effective - although she can really do no wrong in our eyes.
42. Kerry Washington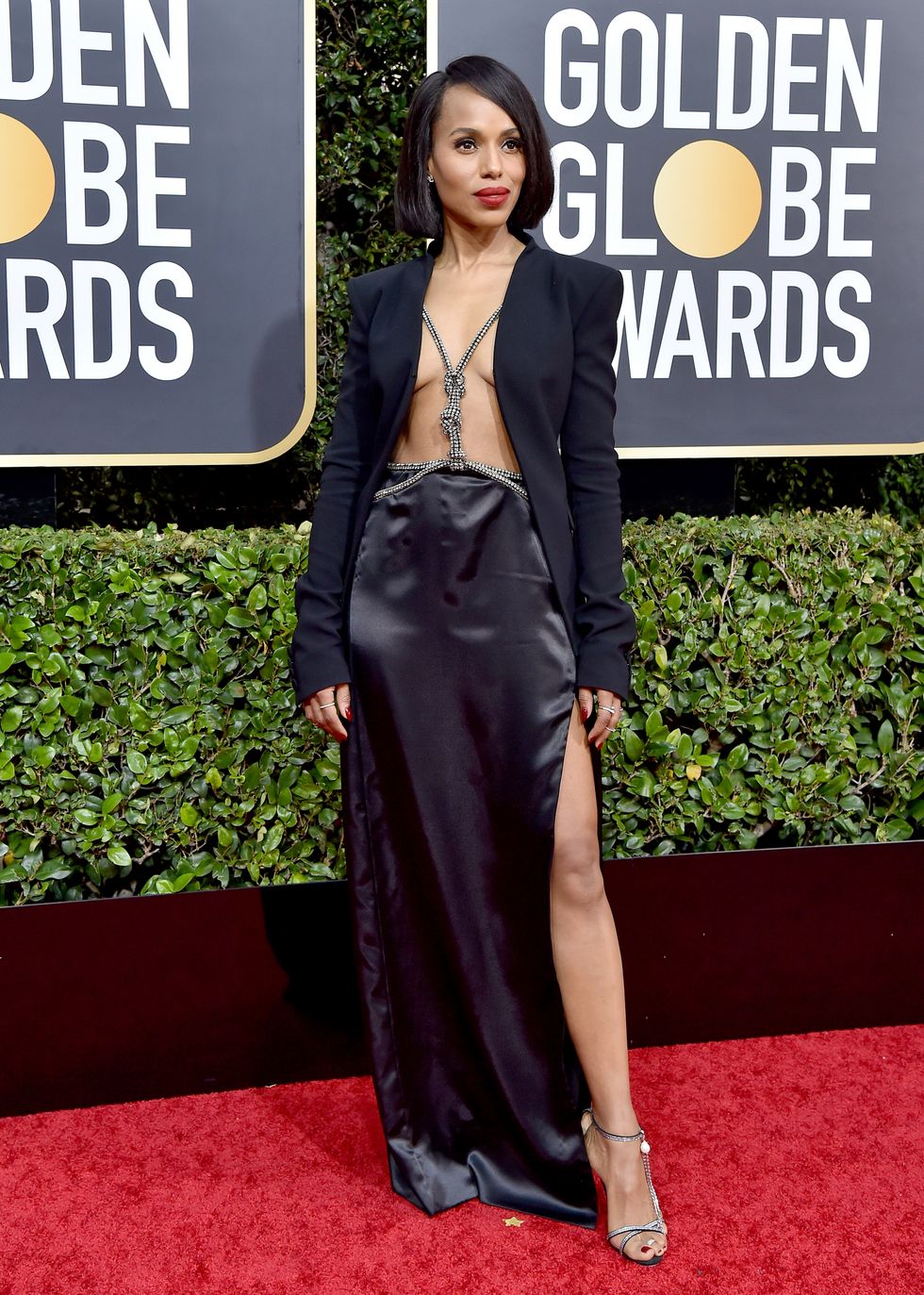 We appreciate her daring choice of cut! This next red carpet look was a subject of great debate. What do
you
think about it?
41. Gwyneth Paltrow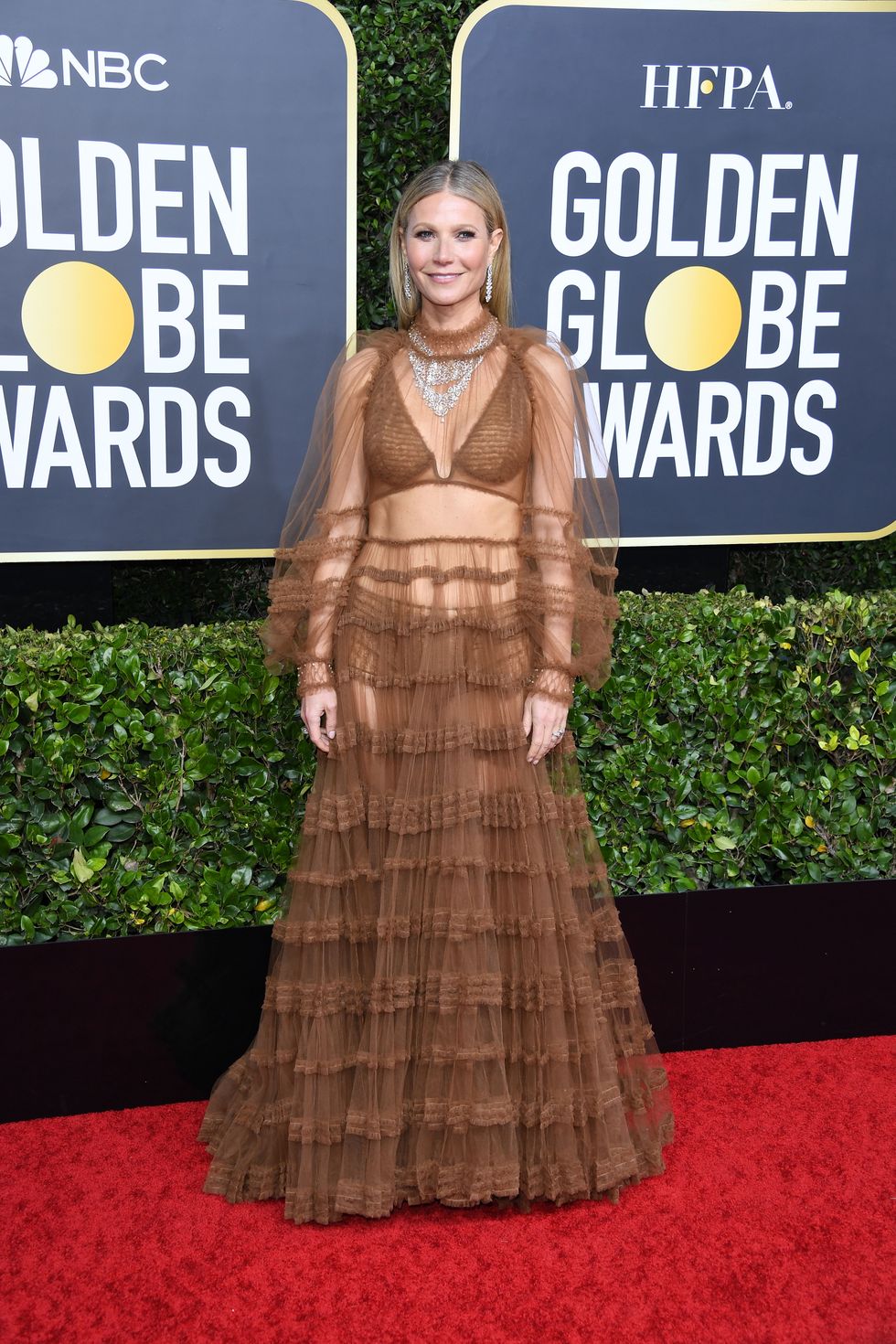 The very definition of so wrong it's right.
40. Bel Powel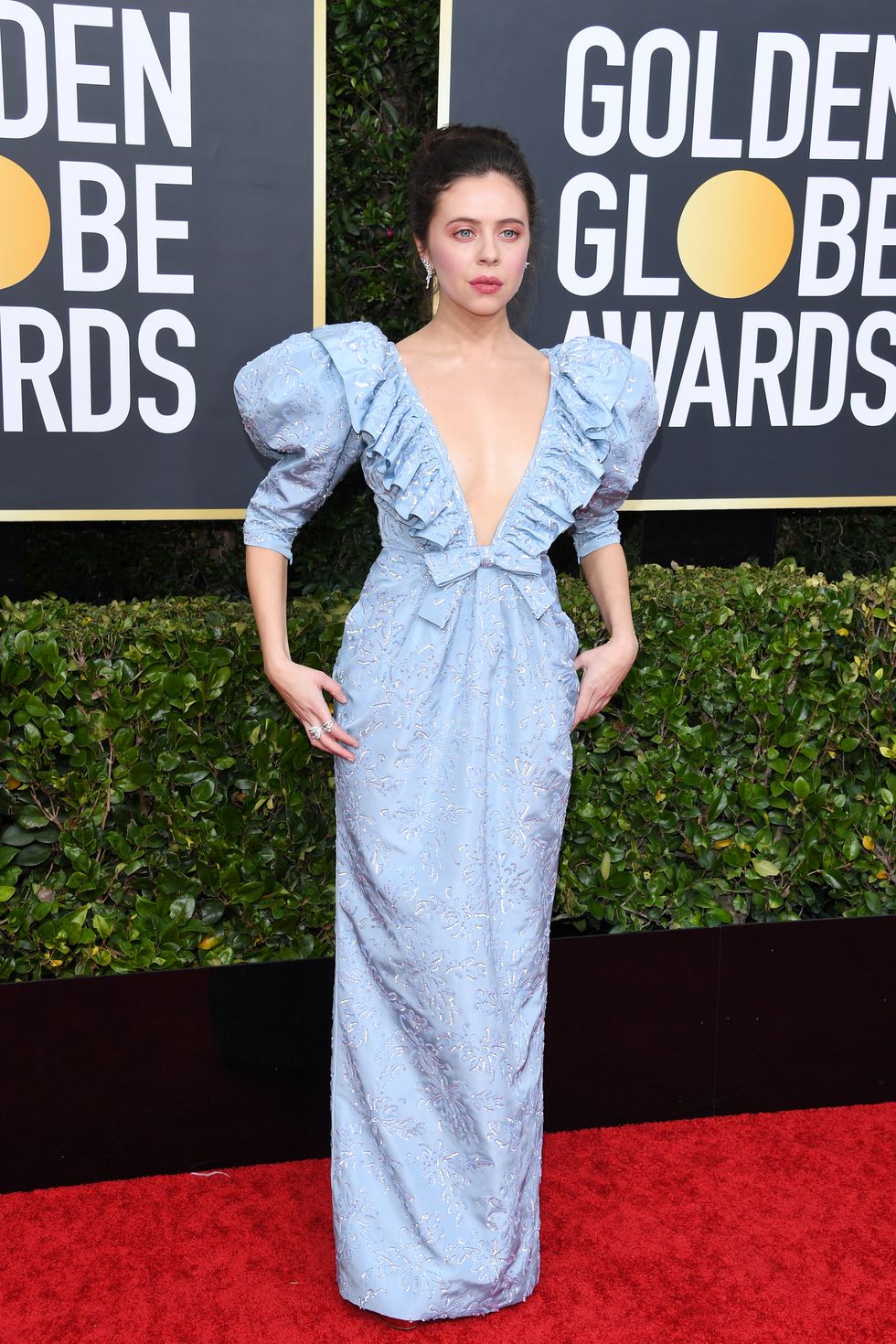 Looking like a high-fashion Victorian ghost. The next look gives us a sudden hankering for carnival treats...
39. Sofia Carson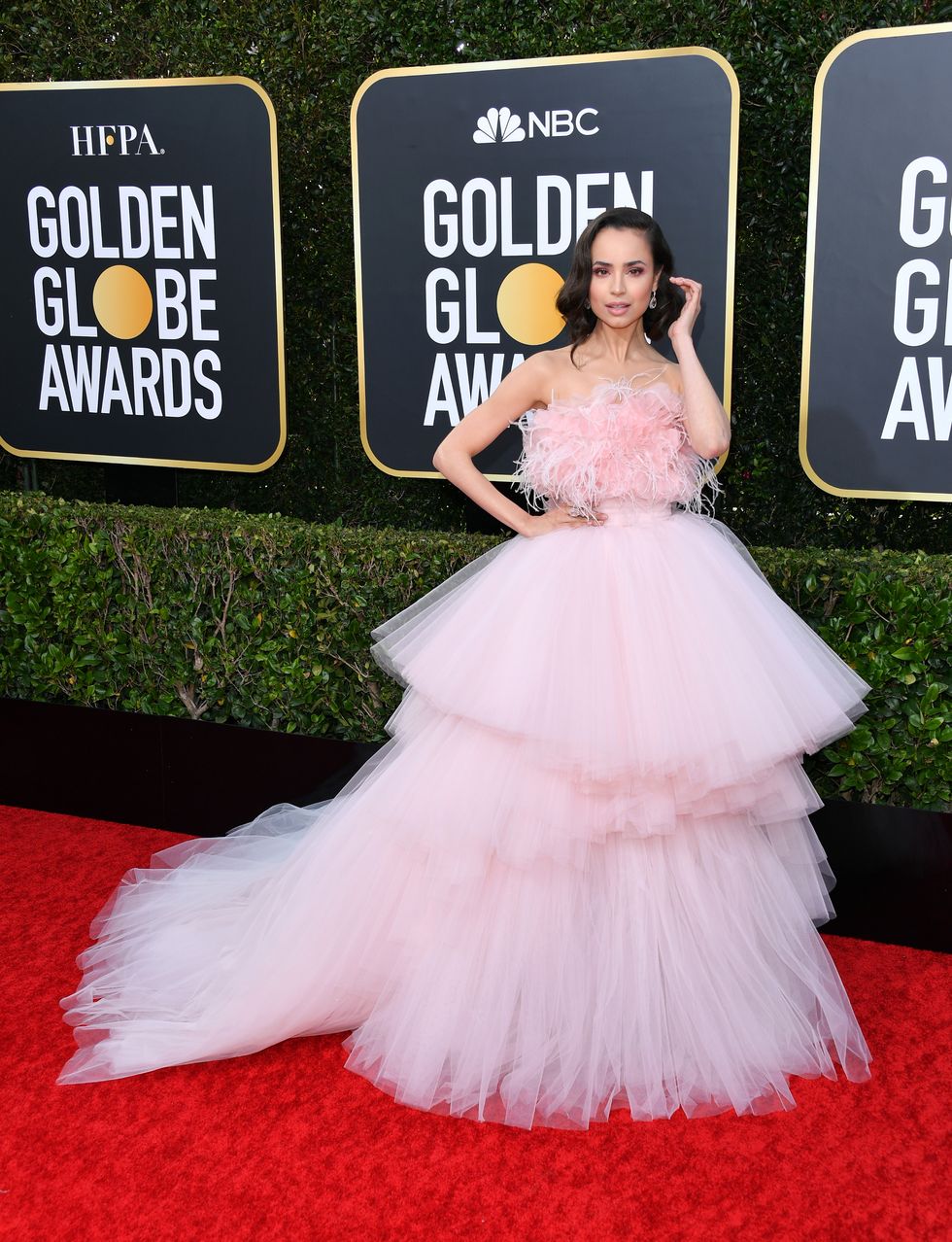 Subtle, this is not - but we can't resist mountains of cotton candy pink tulle.
38. Beanie Feldstein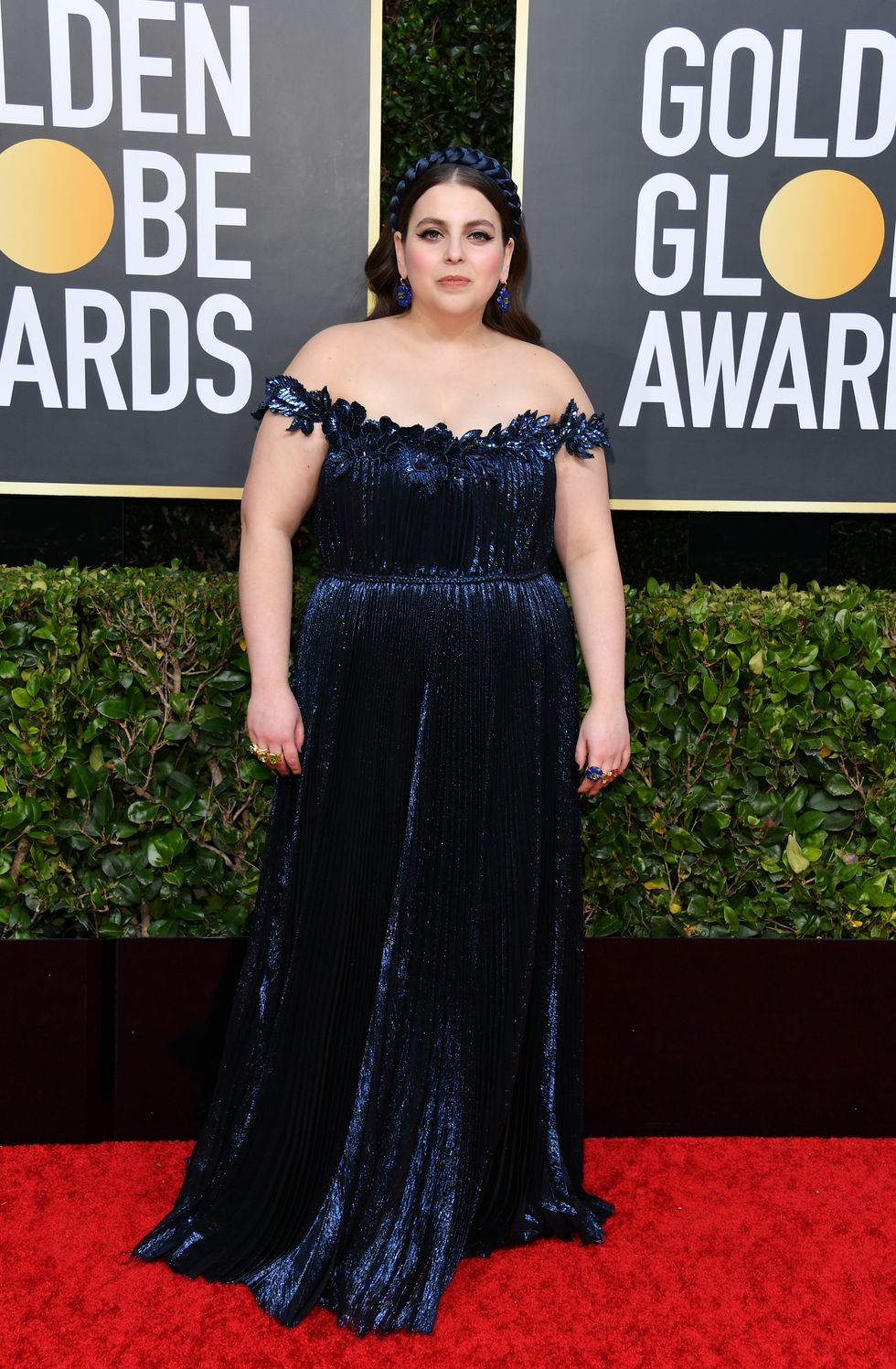 From the statement hairband to the matching earrings, this look is perfect. We still can't get over the
sleeves
and the
print
on this next outrageous (yet gorgeous) getup.
37. Kaitlyn Dever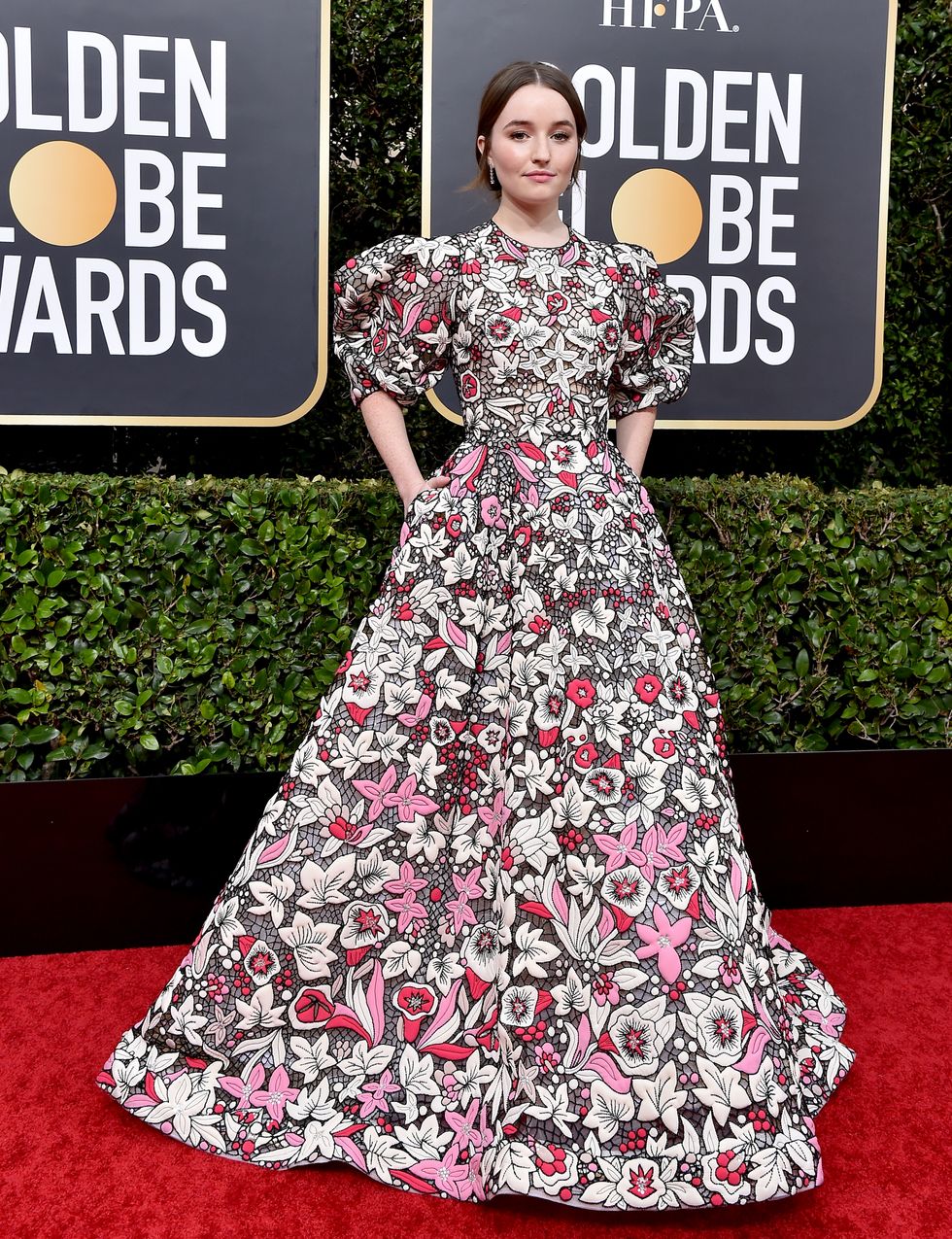 Beanies 
Booksmart 
co-star rocked a fabulous '70s print.
36. Michelle Williams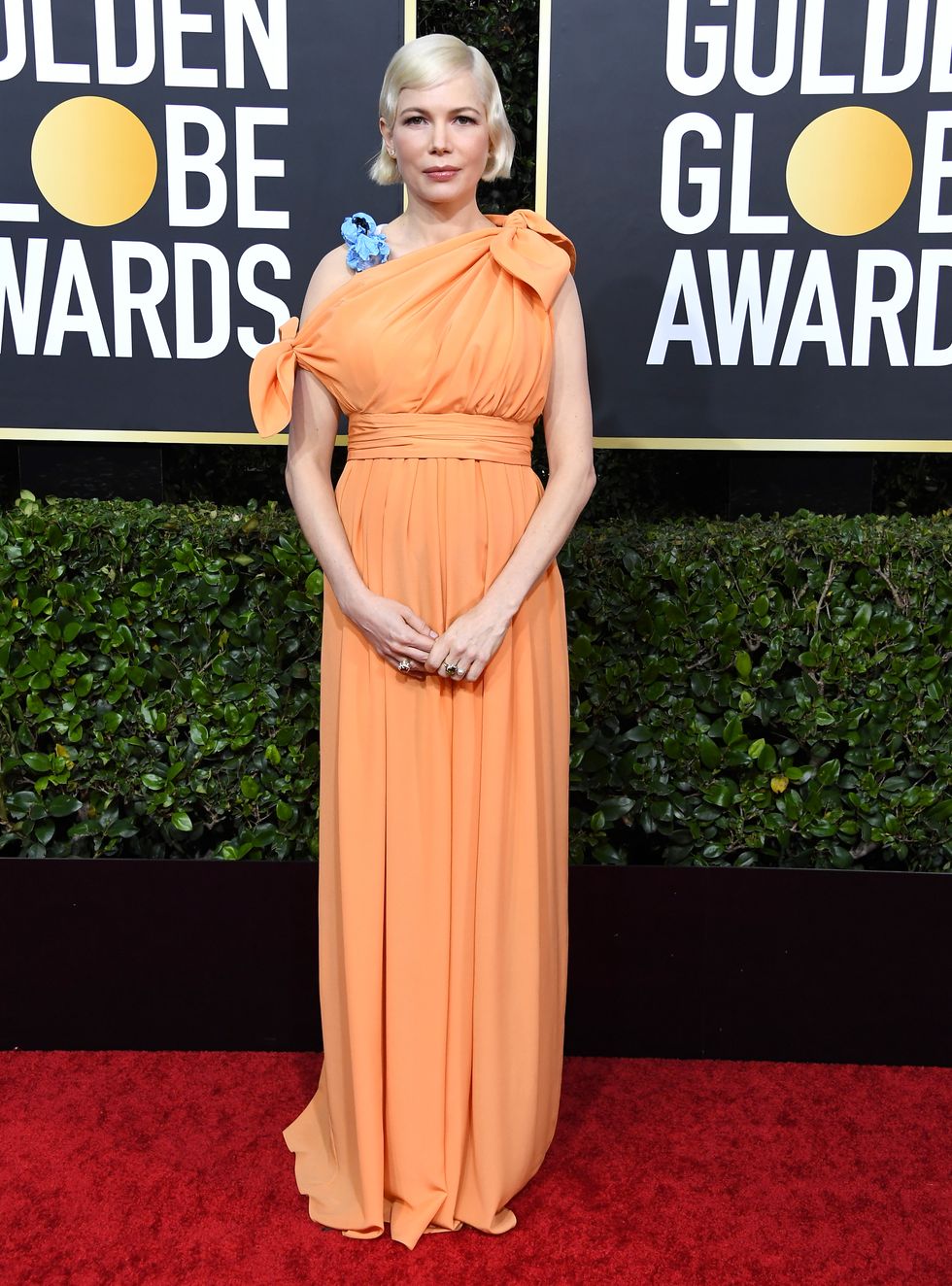 We love this gorgeously draped peach and blue gown. This next gown is anything but simple.
35. Renee Zelwegger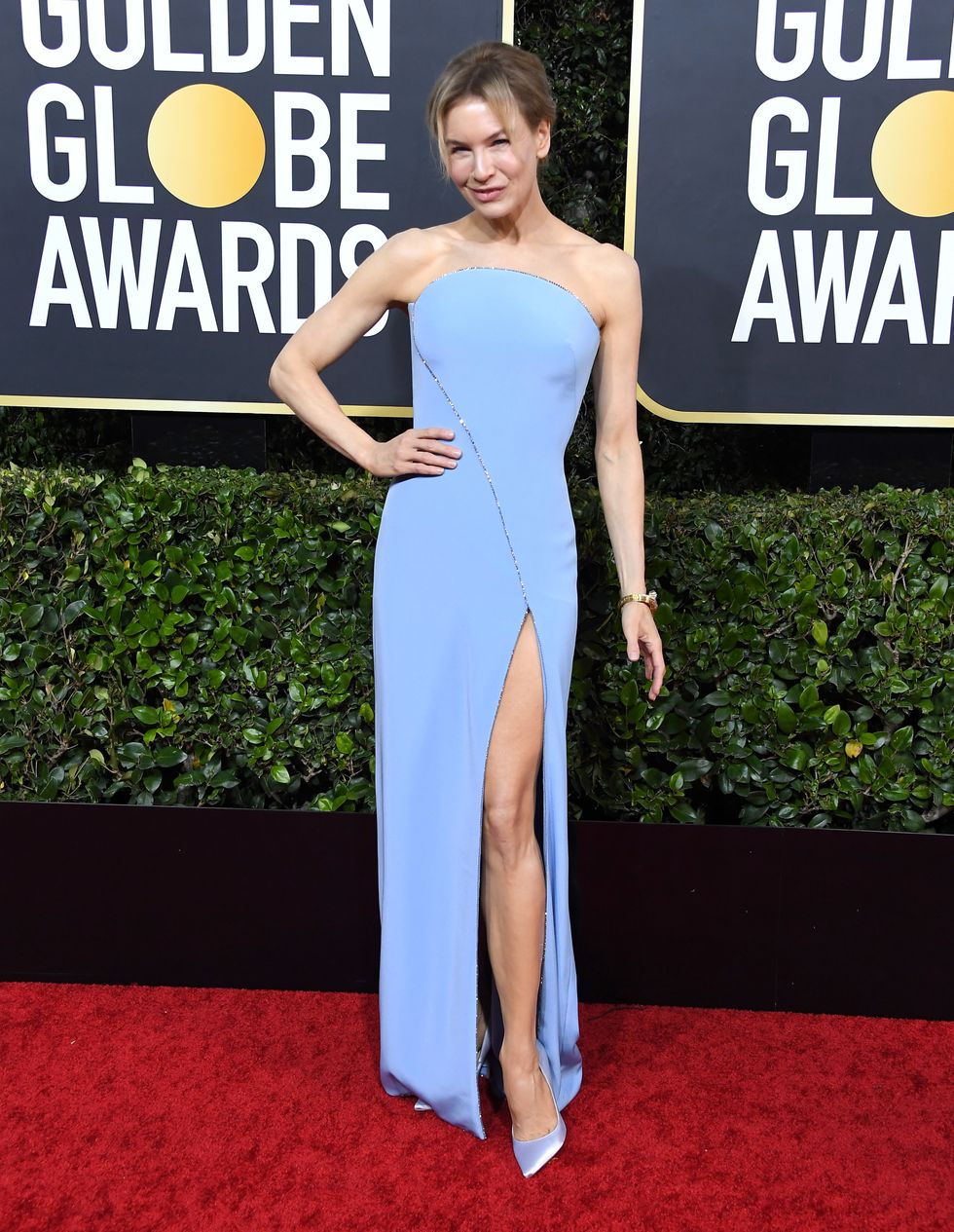 A gorgeous powder-blue frock that proves simplicity can be stunning.
34. Olivia Colman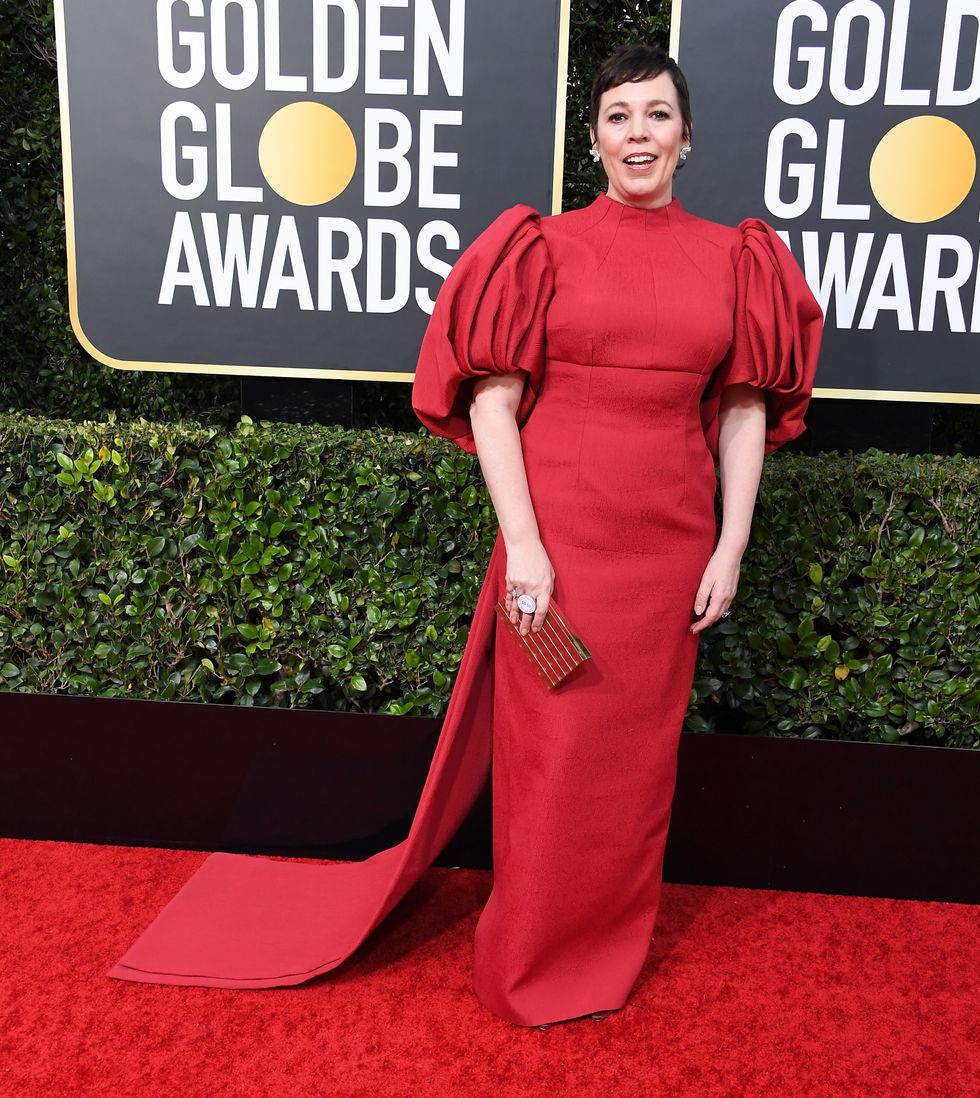 Loving 
those statement sleeves. The next jaw-dropping look proves that fringe is ALWAYS in.
33. Rachel Brosnahan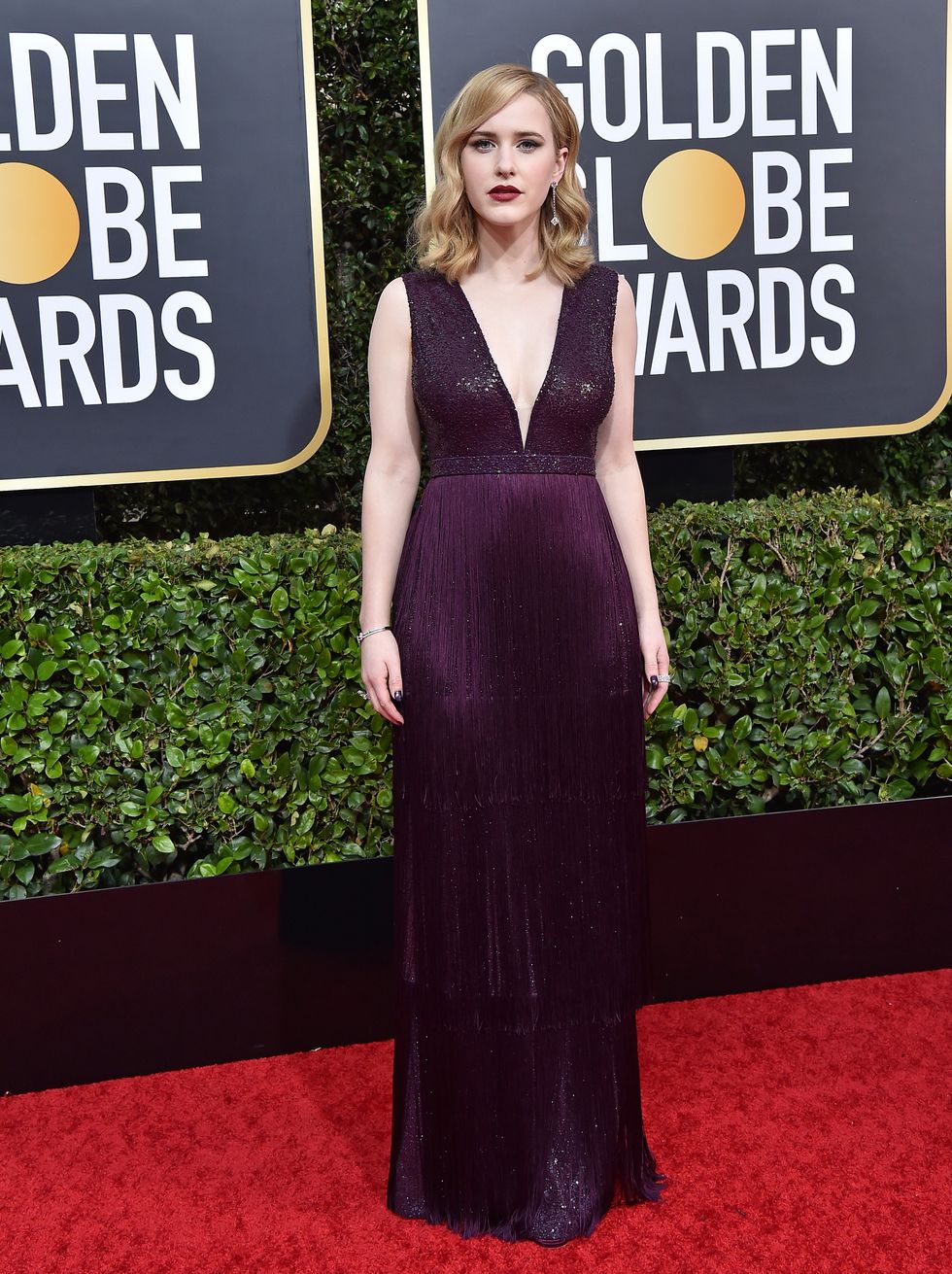 This plum-toned dress beautifully flatters her pale complexion.
32. Isla Fisher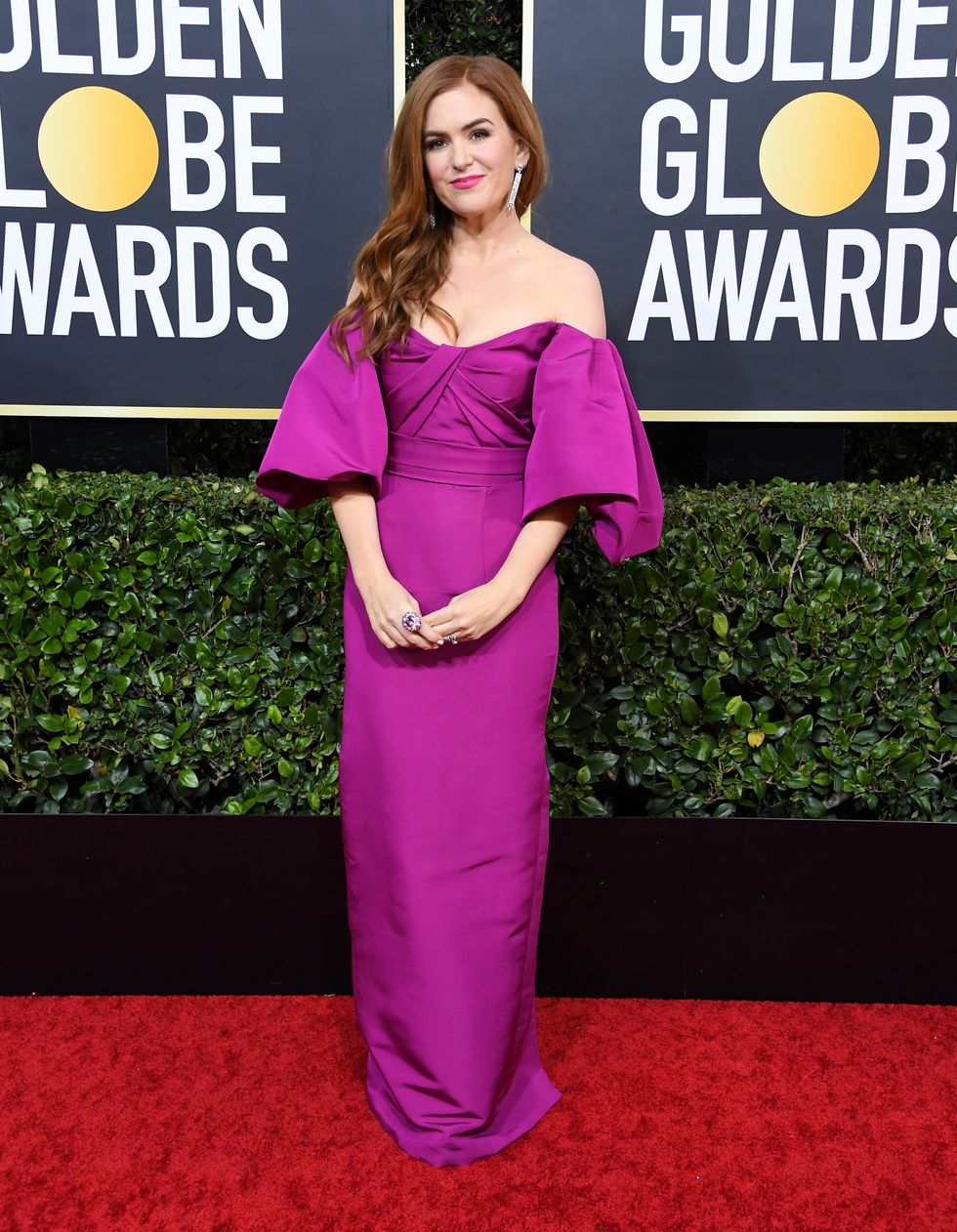 Redheads take note - royal purple is 
so 
your color. Is it just us, or does this next look just ooze old Hollywood glamour?
31. Naomi Watts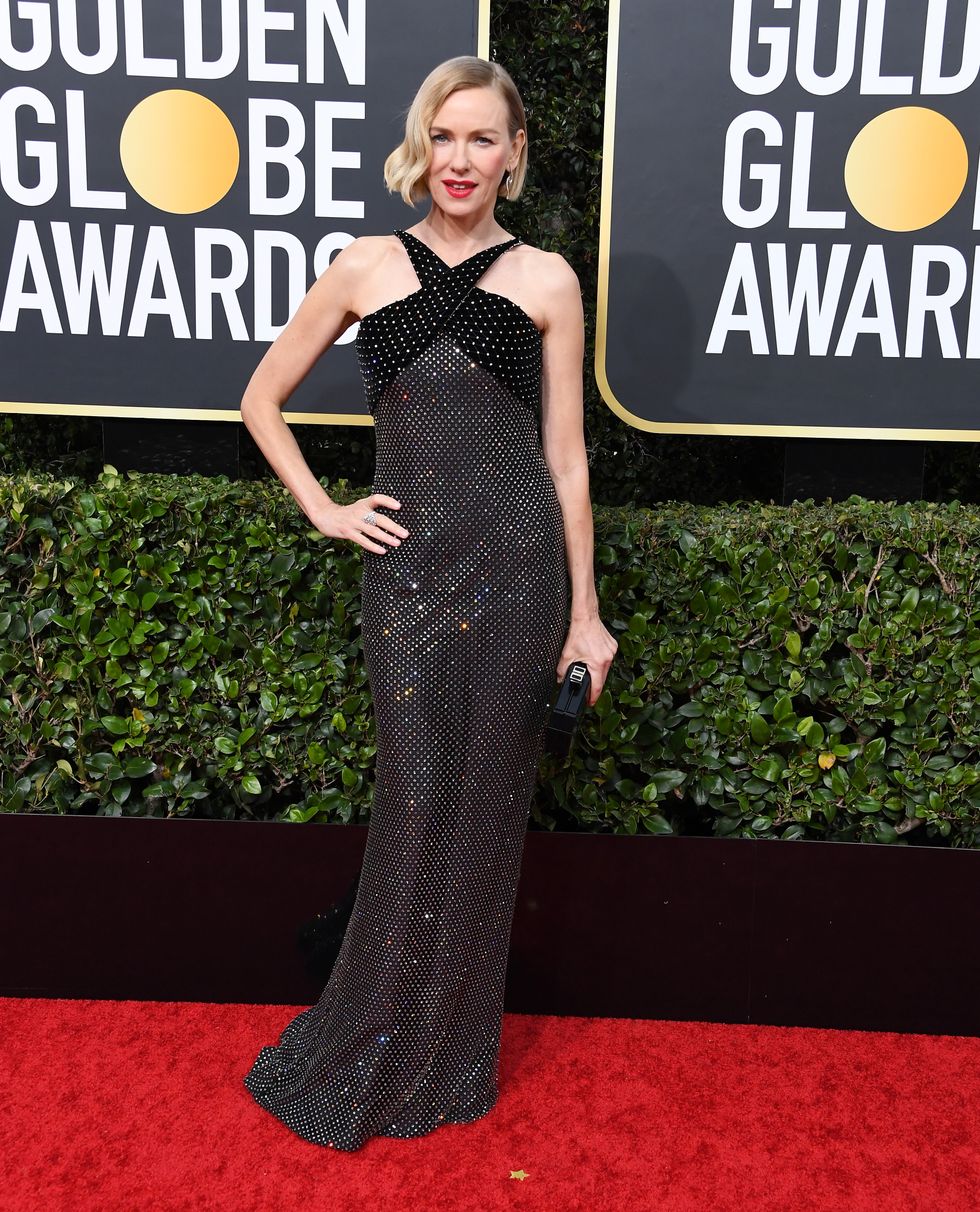 Proof that black doesn't have to be boring.
30. Dakota Johnson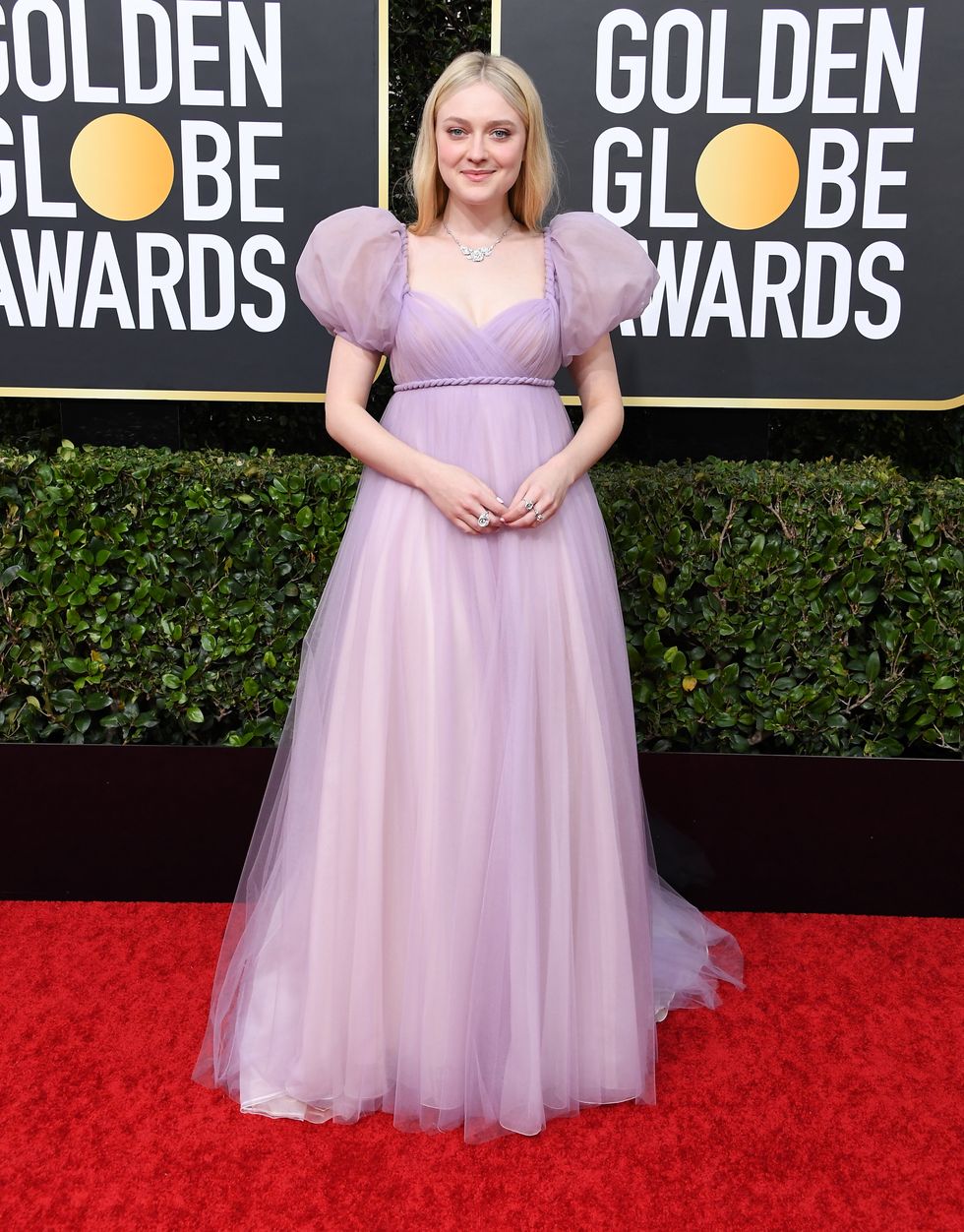 Another "super stylish four-year-old" look. Ready for the most feminine frock that's ever graced a red carpet? Keep clicking!
29. Kirsten Dunst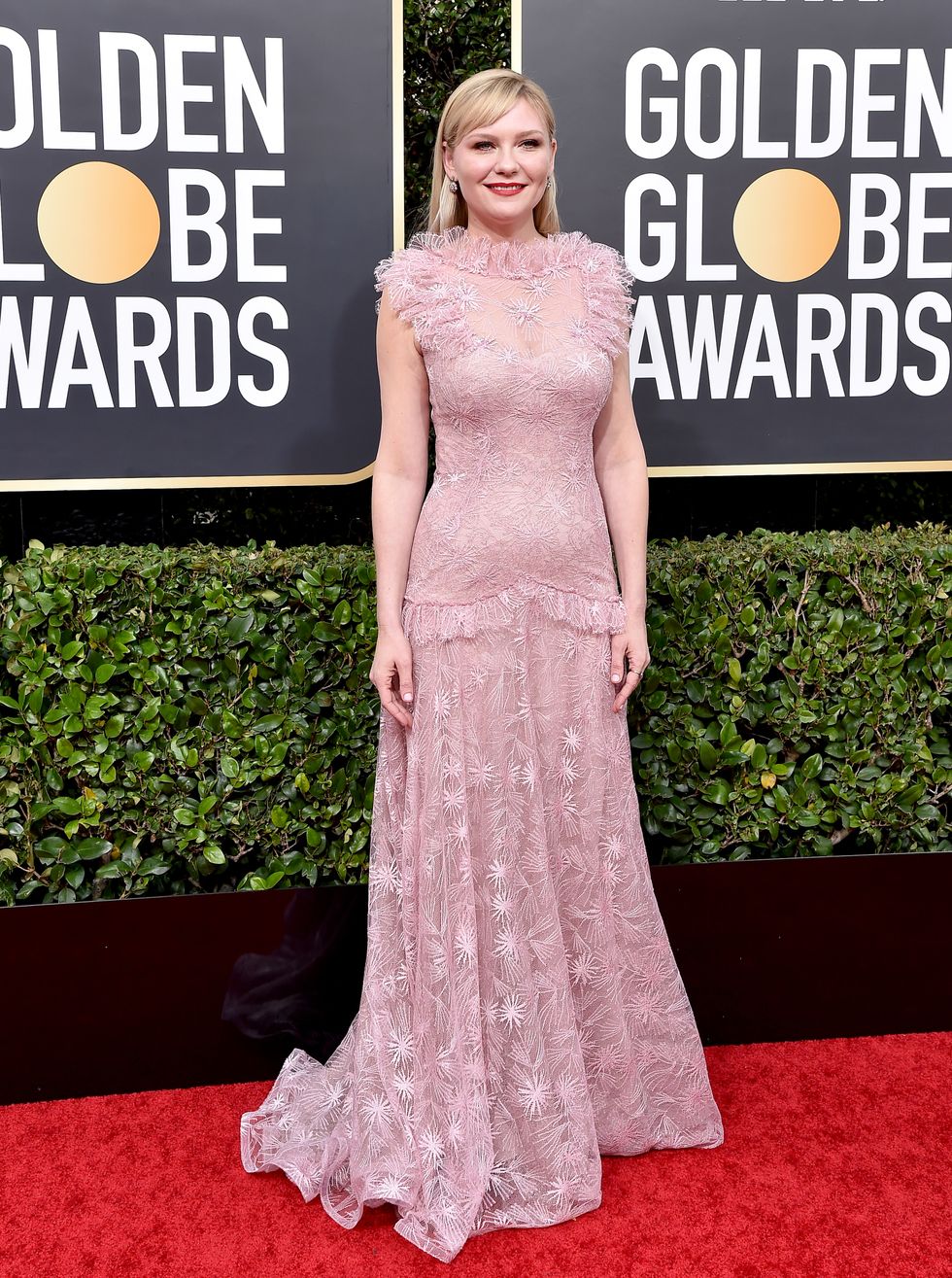 We're loving this dusty-rose lacy ensemble.
28. Helen Mirren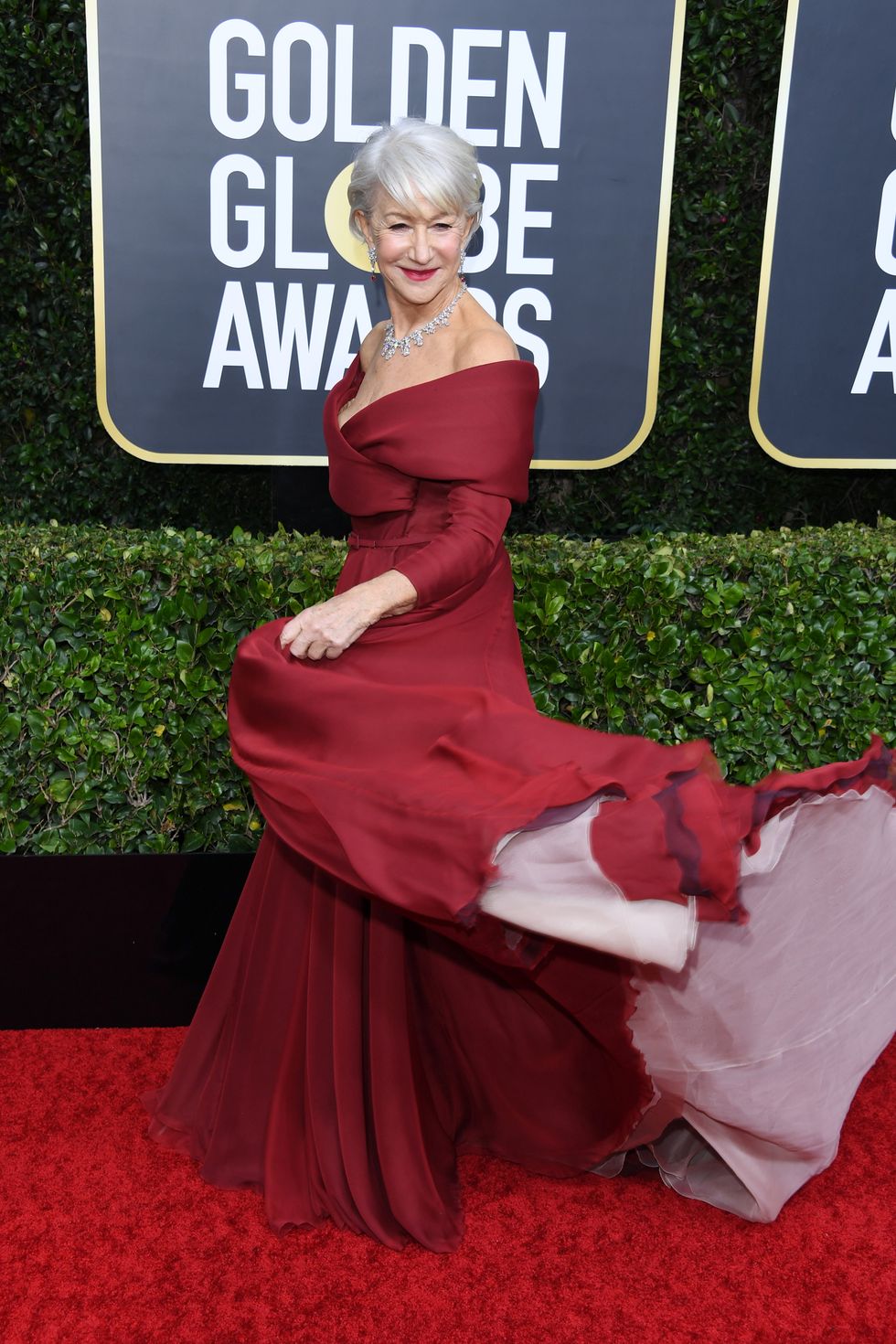 Truly wonderful - and bonus points for all her red carpet twirling. This next celeb can rock a tie better than most men!
27. Portia de Rossi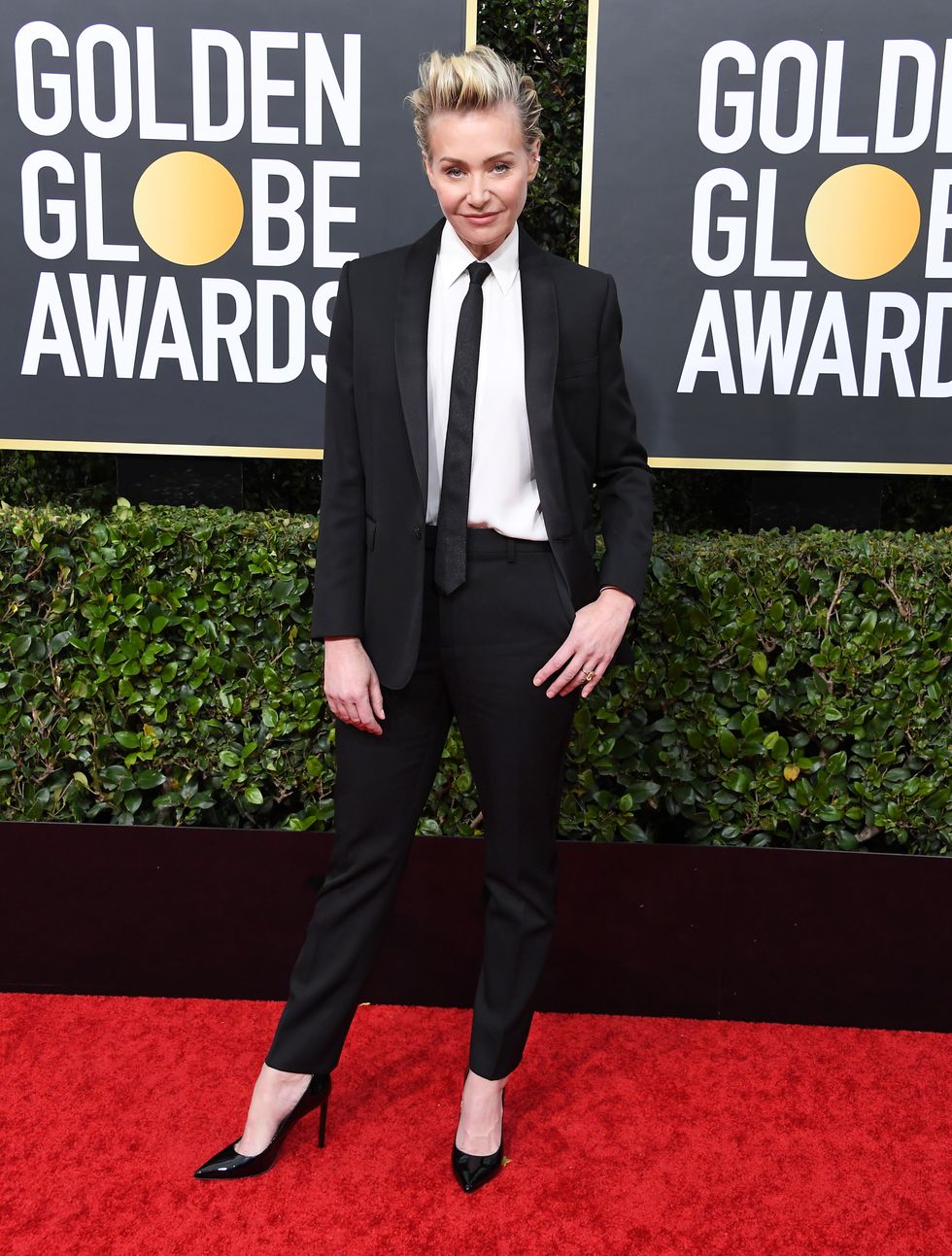 Call us basic, but we 
love 
a woman in a tux.
26. Zoey Deutch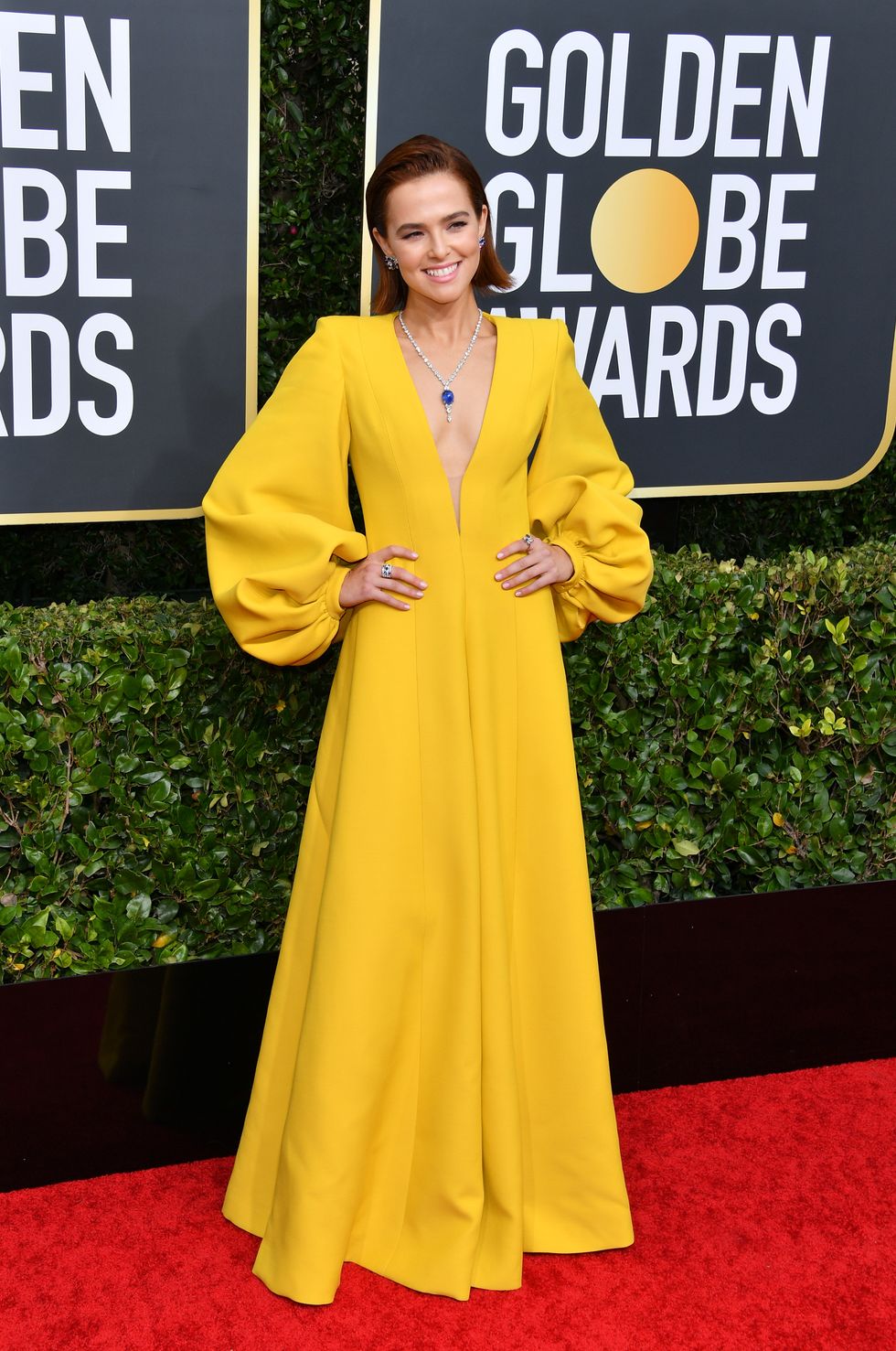 An absolute ray of sunshine. The next slide will shock you with a bizarre color combination that somehow
really
works.
25. Jane Levy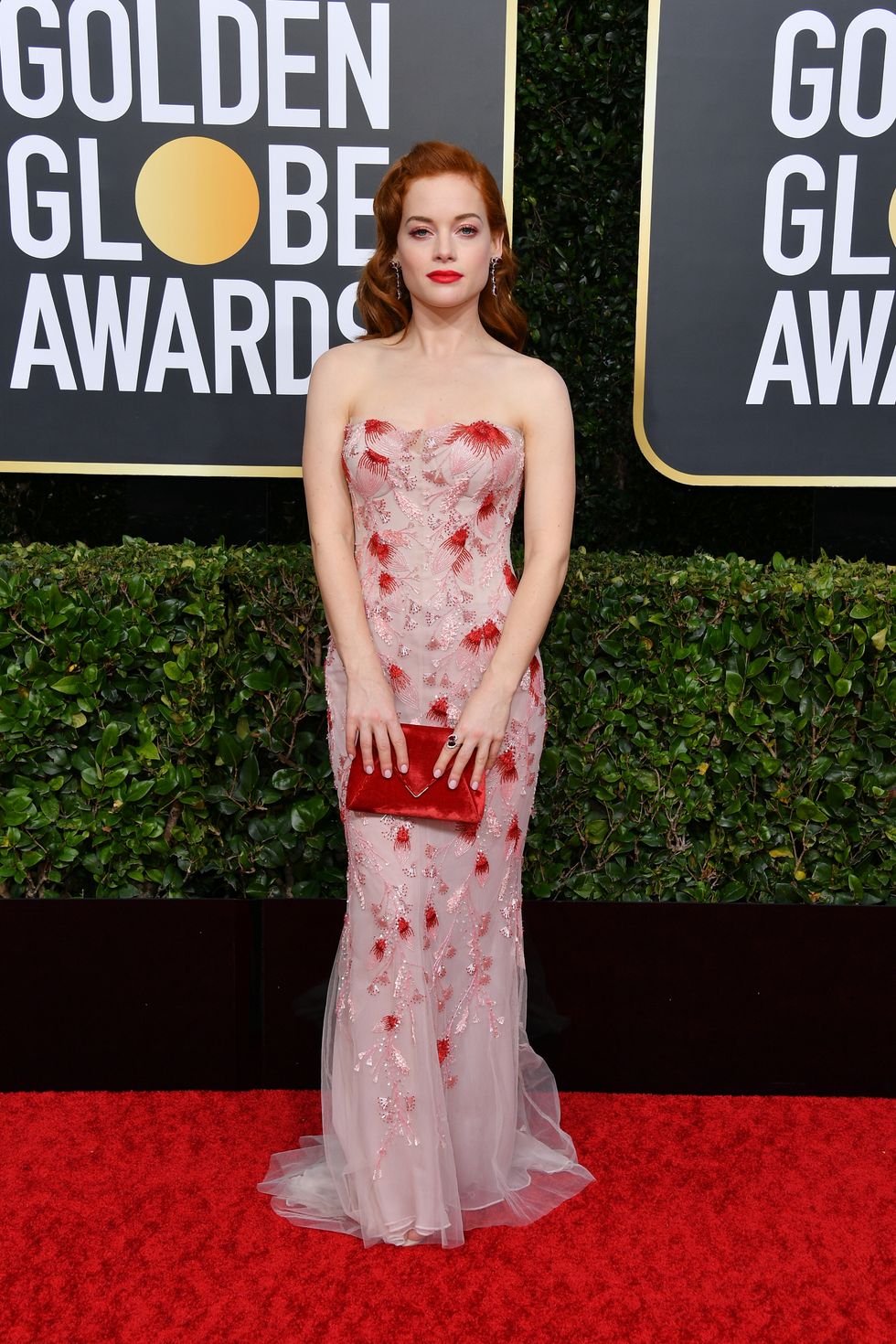 Proof that red and pink actually look great together.
24. Julia Butters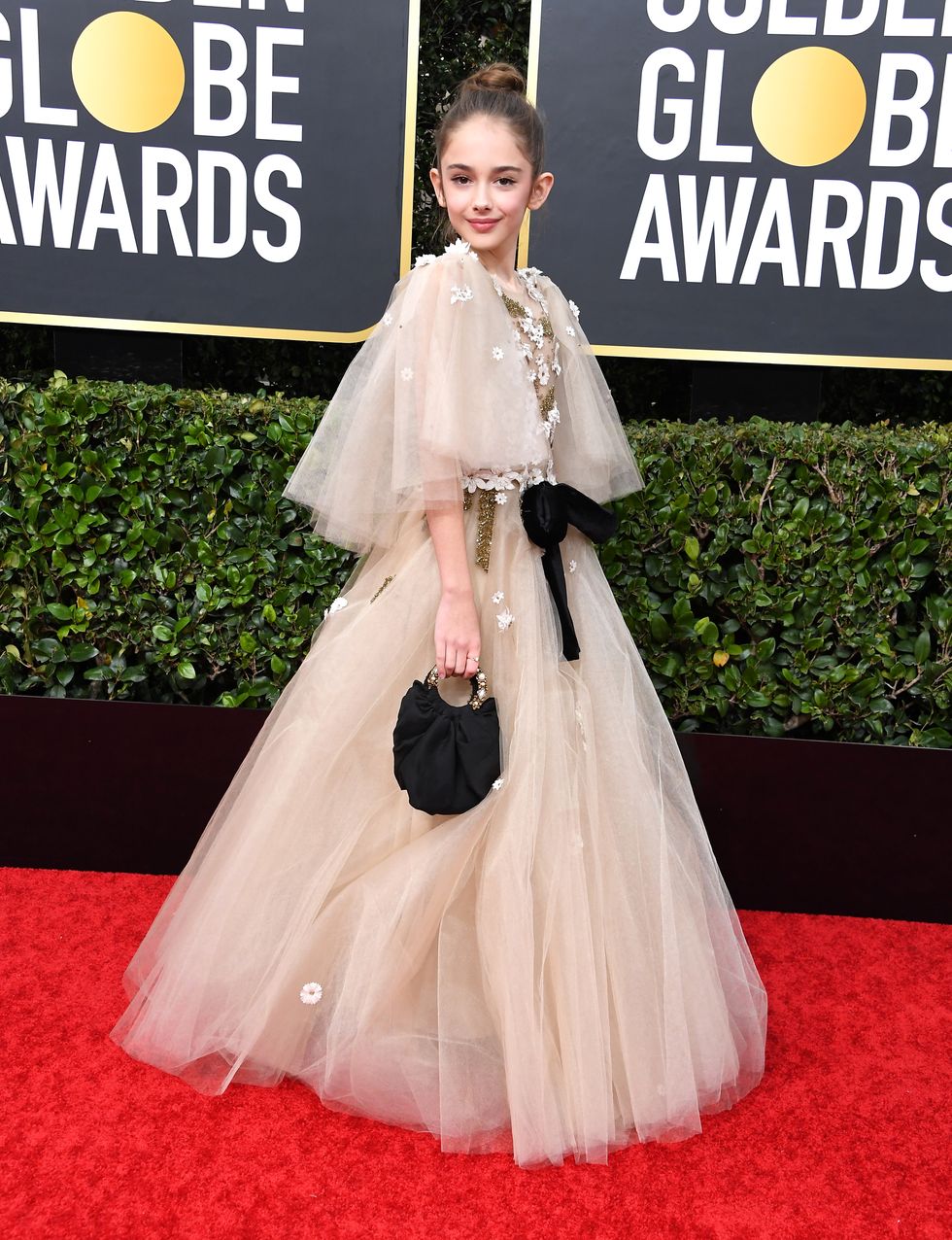 Definitely the best-dressed ten-year-old we've seen. We still can't get over the deceptively simple look on the next page...
23. Greta Gerwig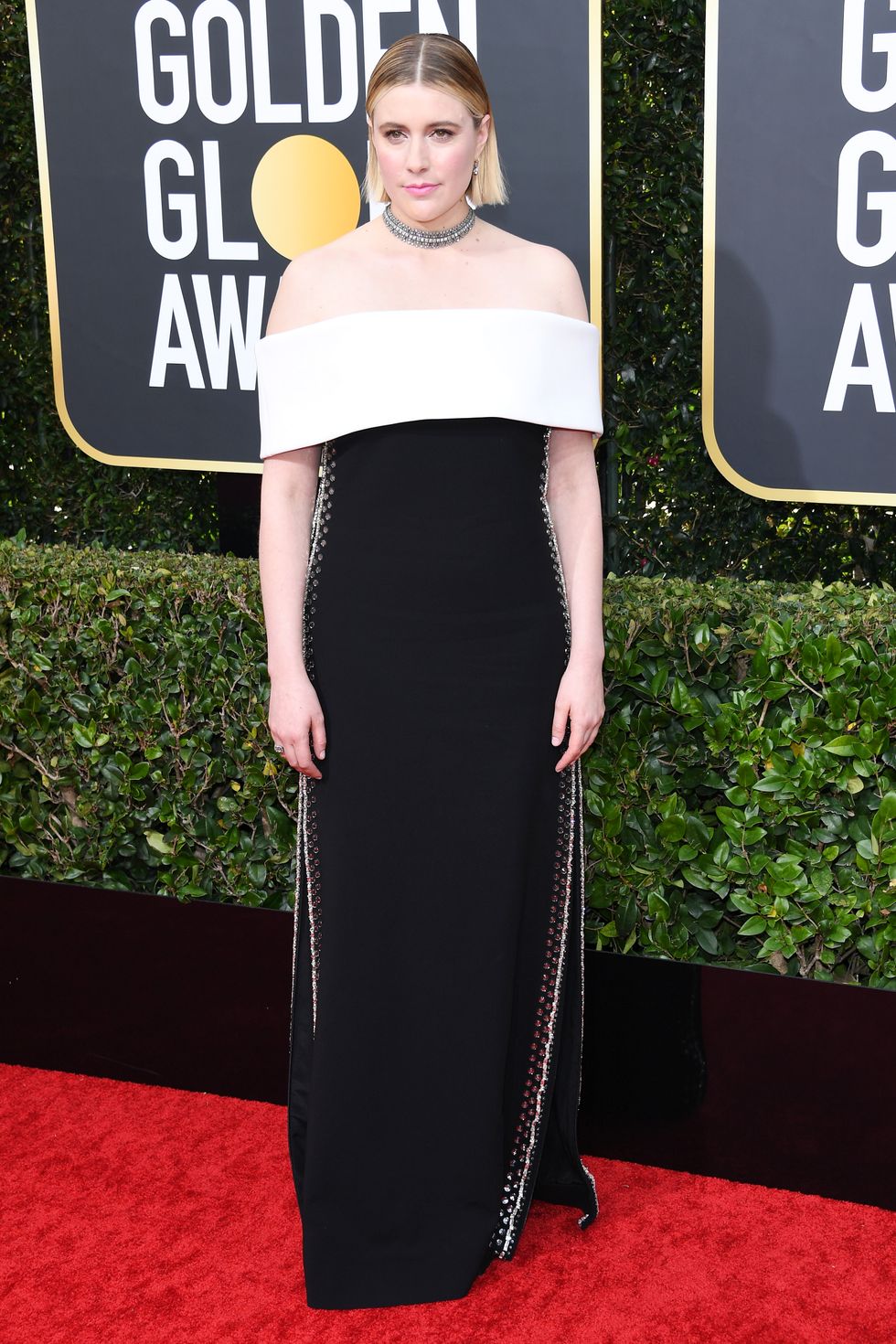 A huge bonus for her choice of pink lipstick, too.
22. Cynthia Erivo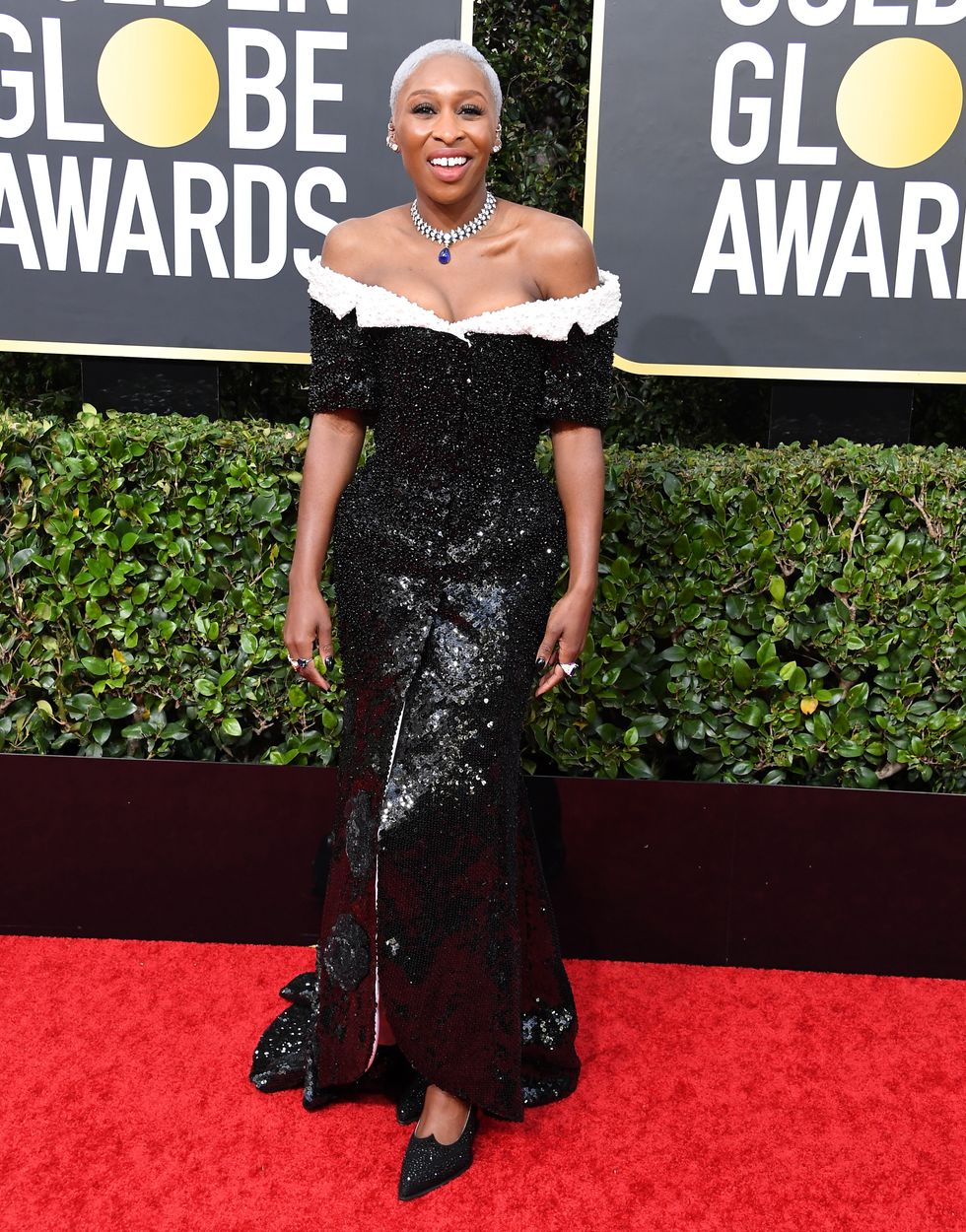 Her smile is her best accessory. Turns out, tweed can be glamorous AF, and the next celeb proves that.
21. Phoebe Waller-Bridge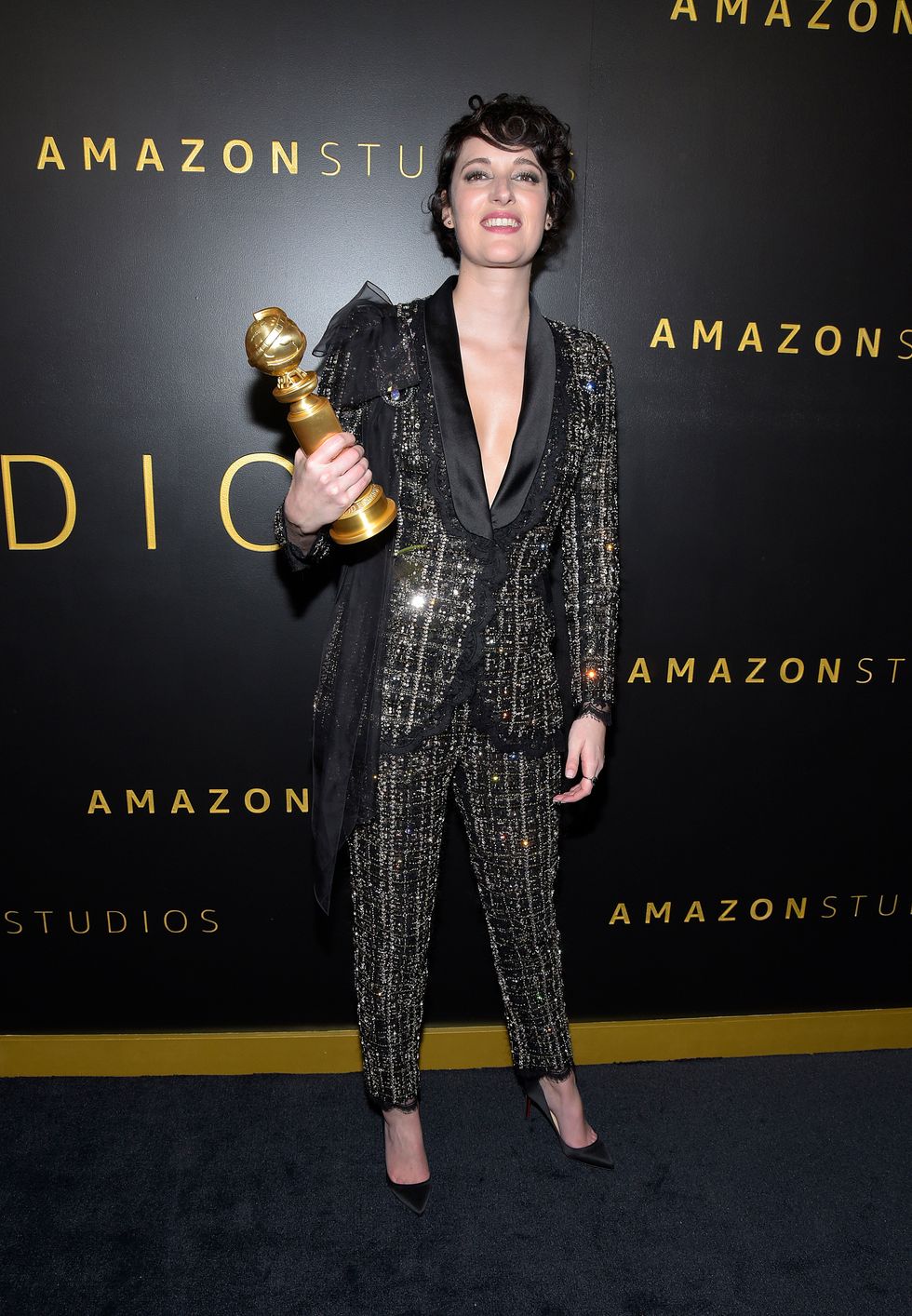 Though let's be honest, she could make anything iconic. And now you've seen the best, let's take a look at the ... rest.
20. Sienna Miller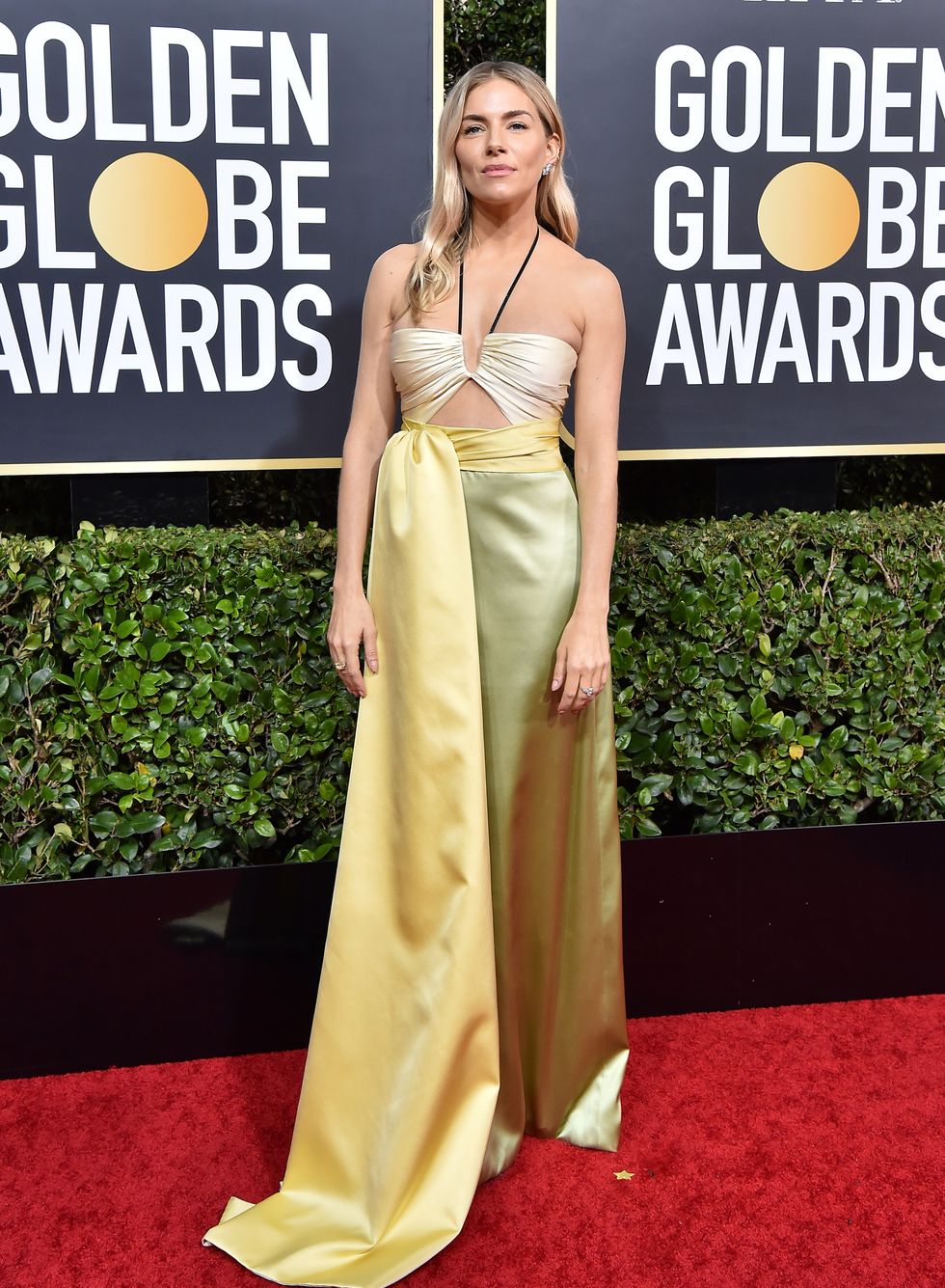 Multi-tonal beige satin just 
isn't 
the one. Oof, this next look is
rough
.
19. Rachel Bilson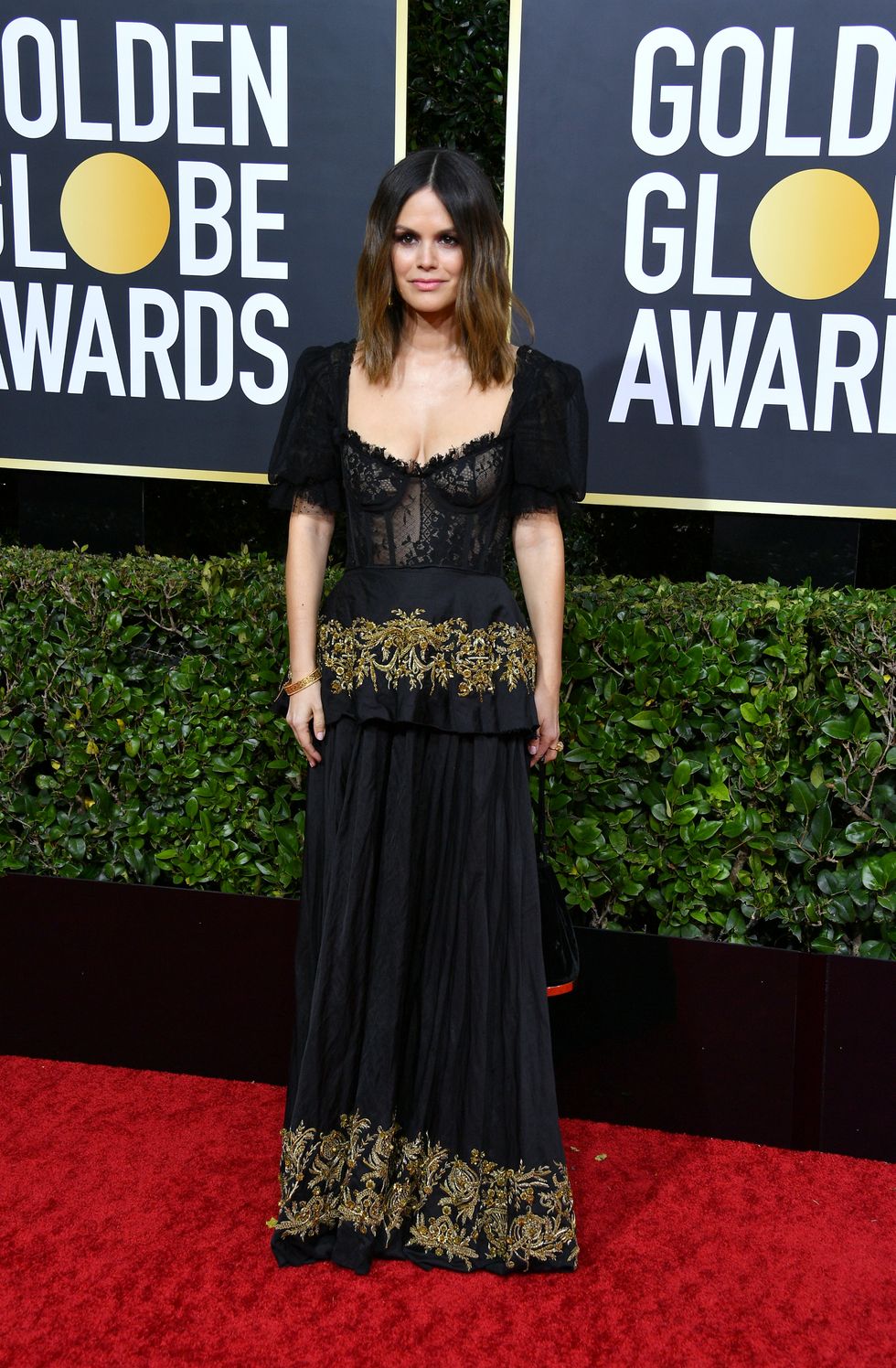 Weird choice of gothic gown paired with beach babe hair.
18. Amy Poehler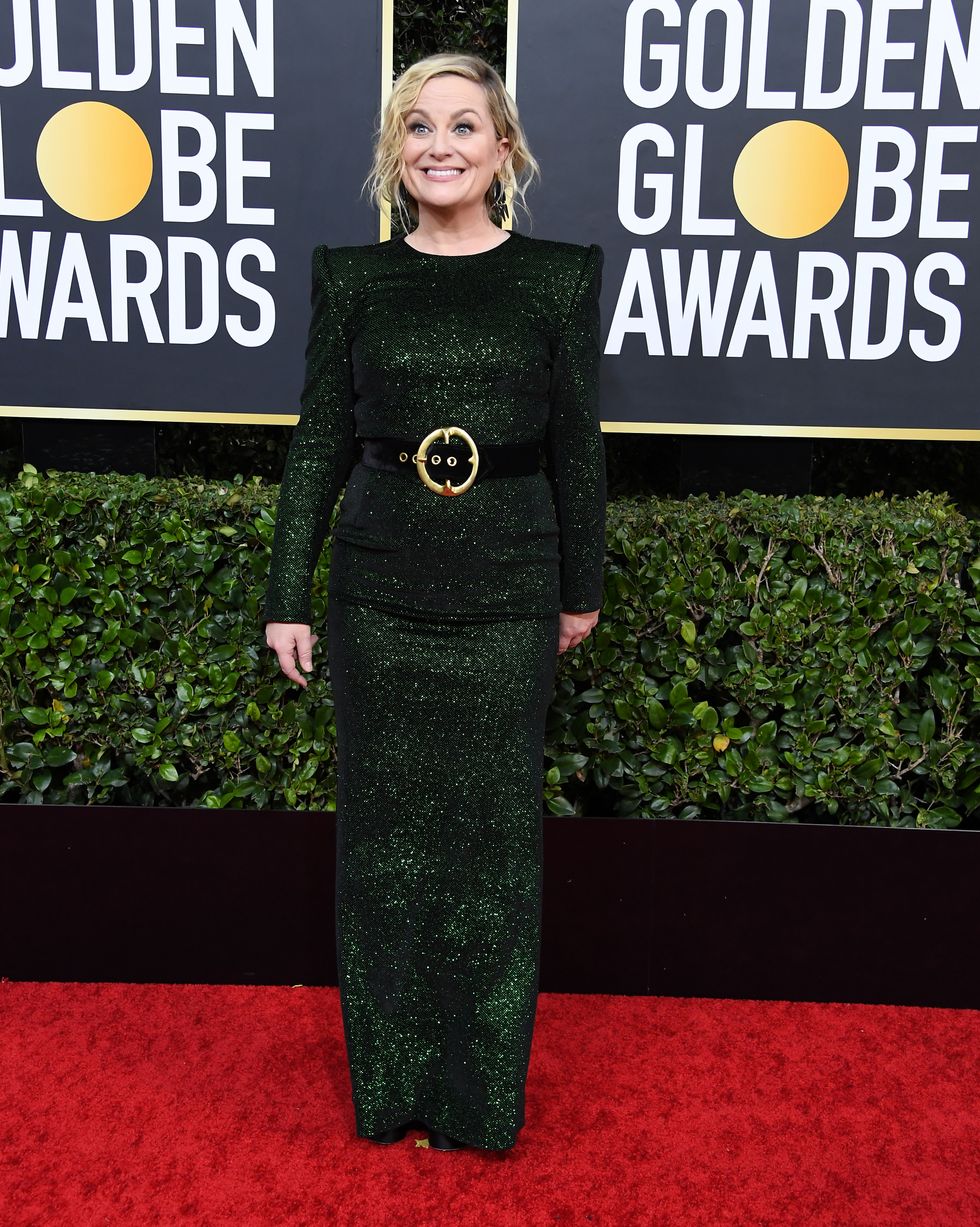 We love her - but we 
do not 
love that cheap looking belt. The red carpet look on the next page is just downright confusing.
17. Gillian Anderson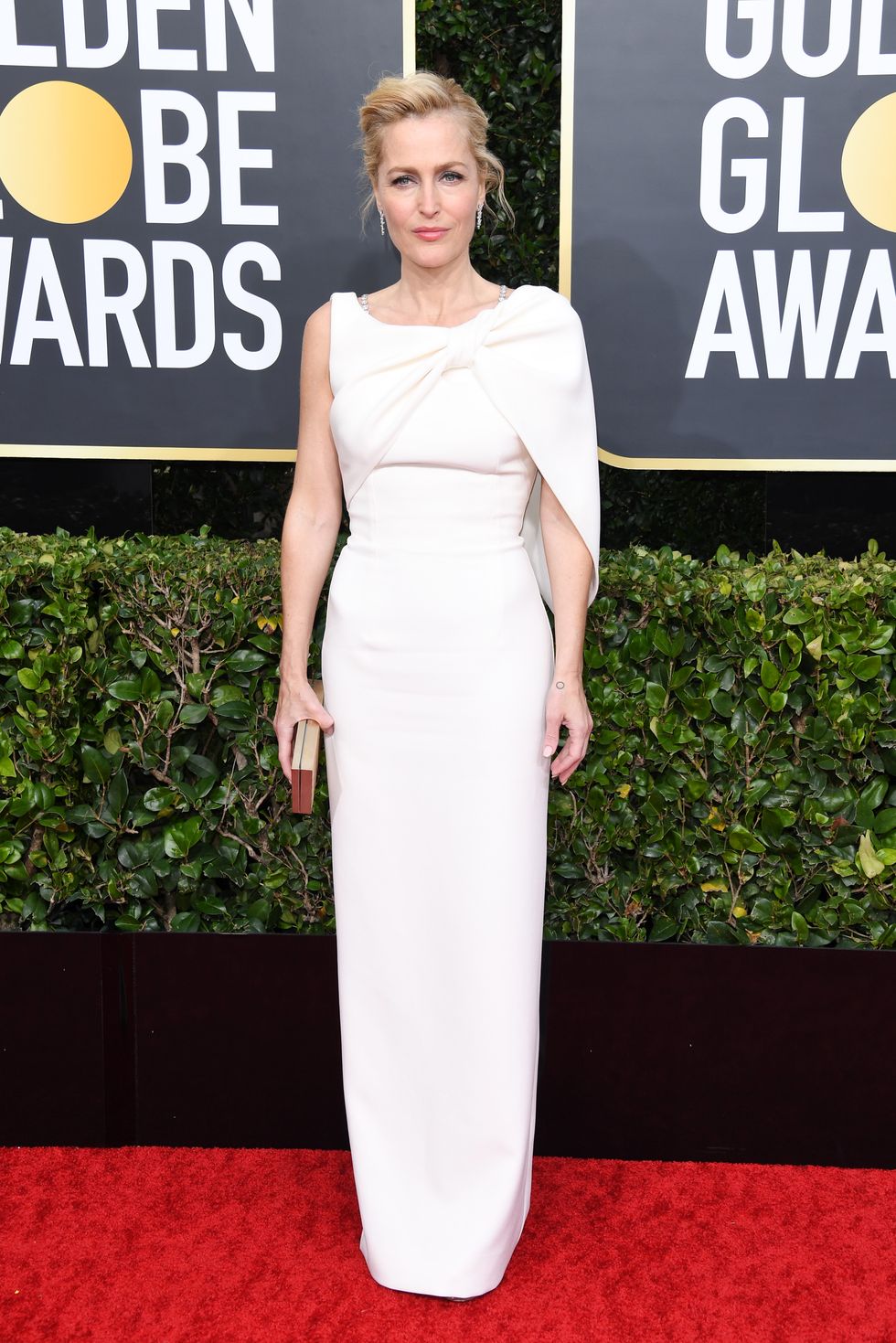 Ok, it's not
bad
- but it's certainly not good.
16. Kristin Cavallari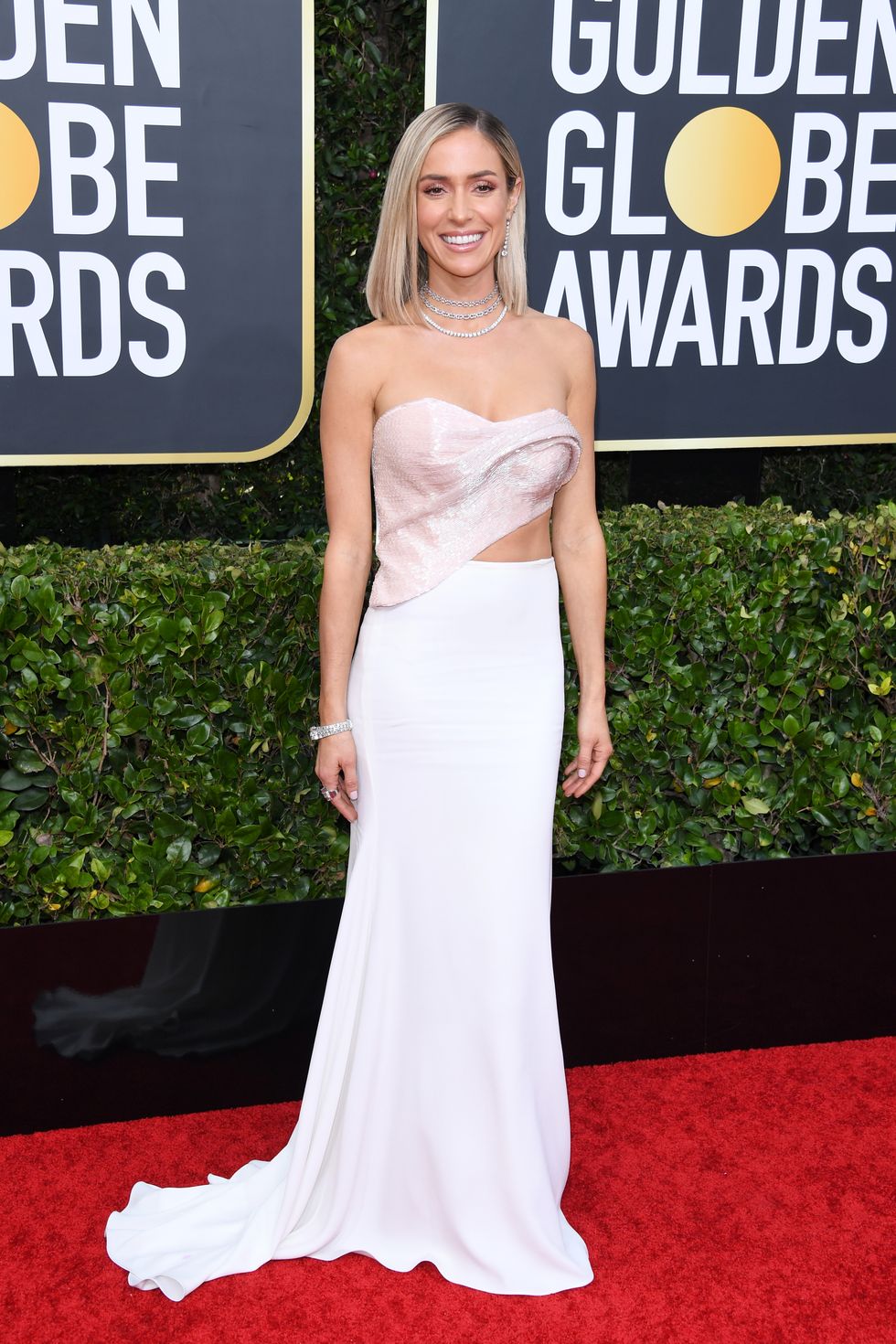 Simultaneously looks both expensive 
and 
cheap. Seriously, did this next celeb get dressed in the dark?
15. Giuliana Rancic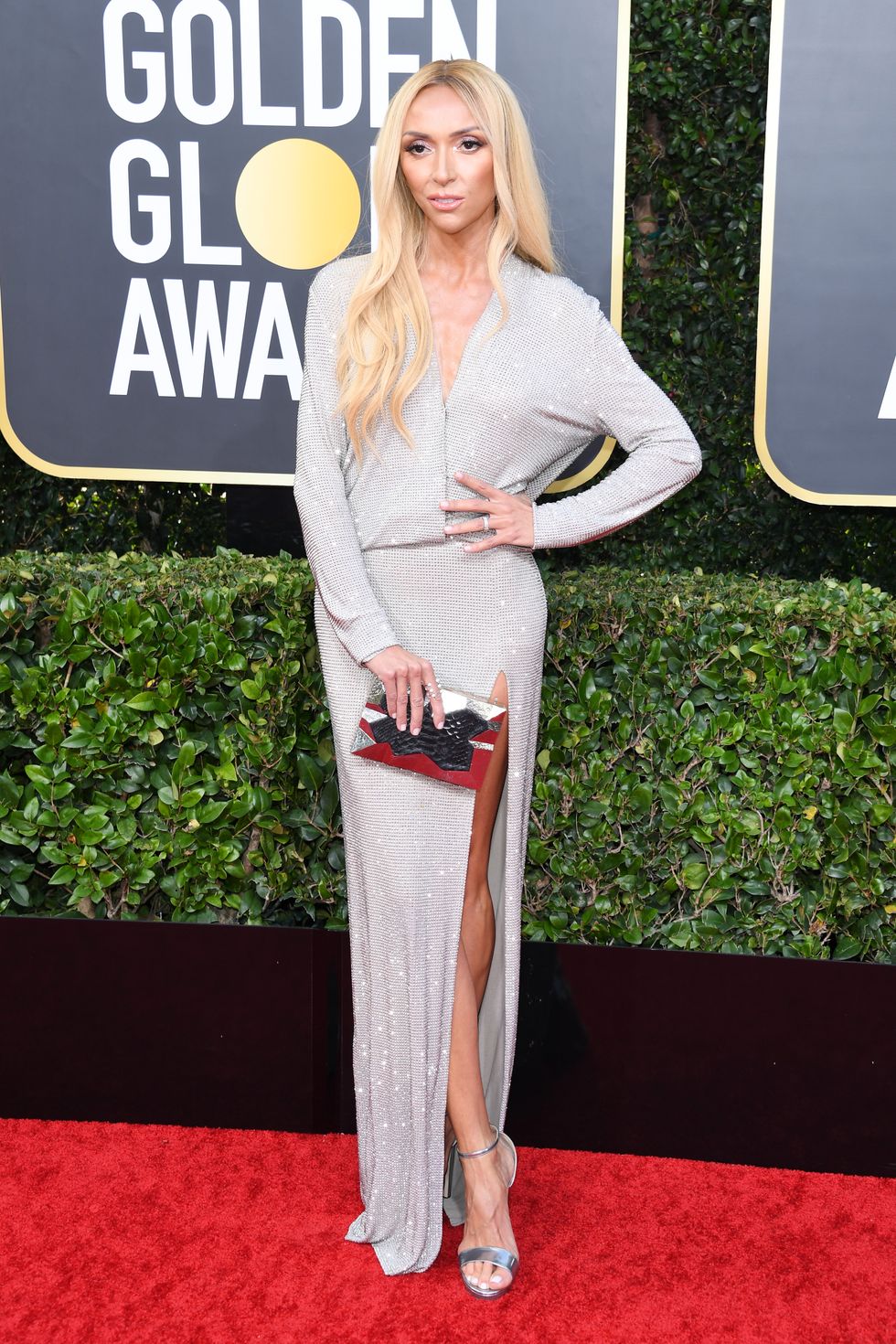 In a dress that is too big
and 
too small, at the same time.
14. Shailene Woodley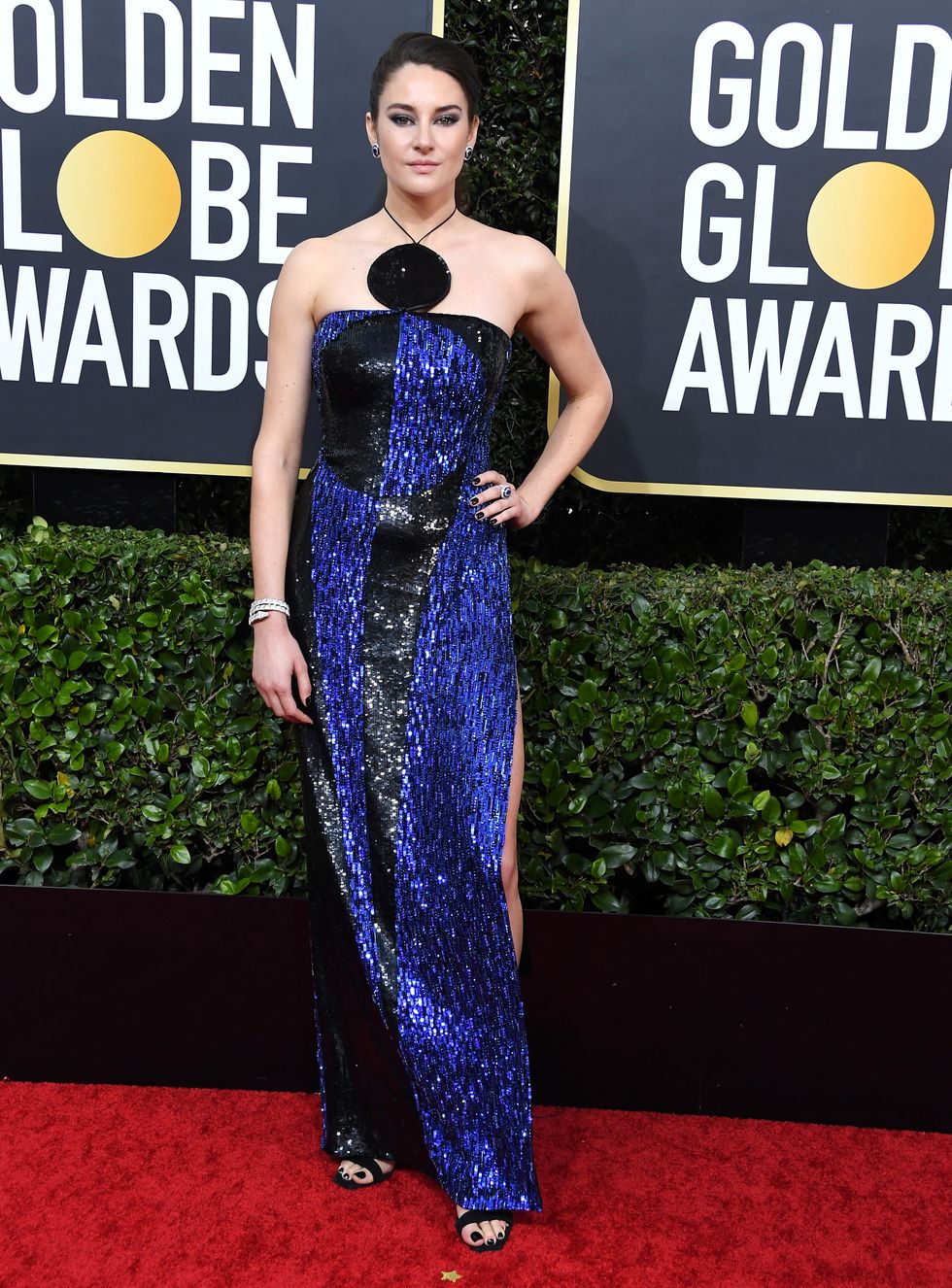 This retro look should have been left in the '80s. Try not to fall asleep when you see the boring red carpet ensemble on the next page.
13. Nicole Kidman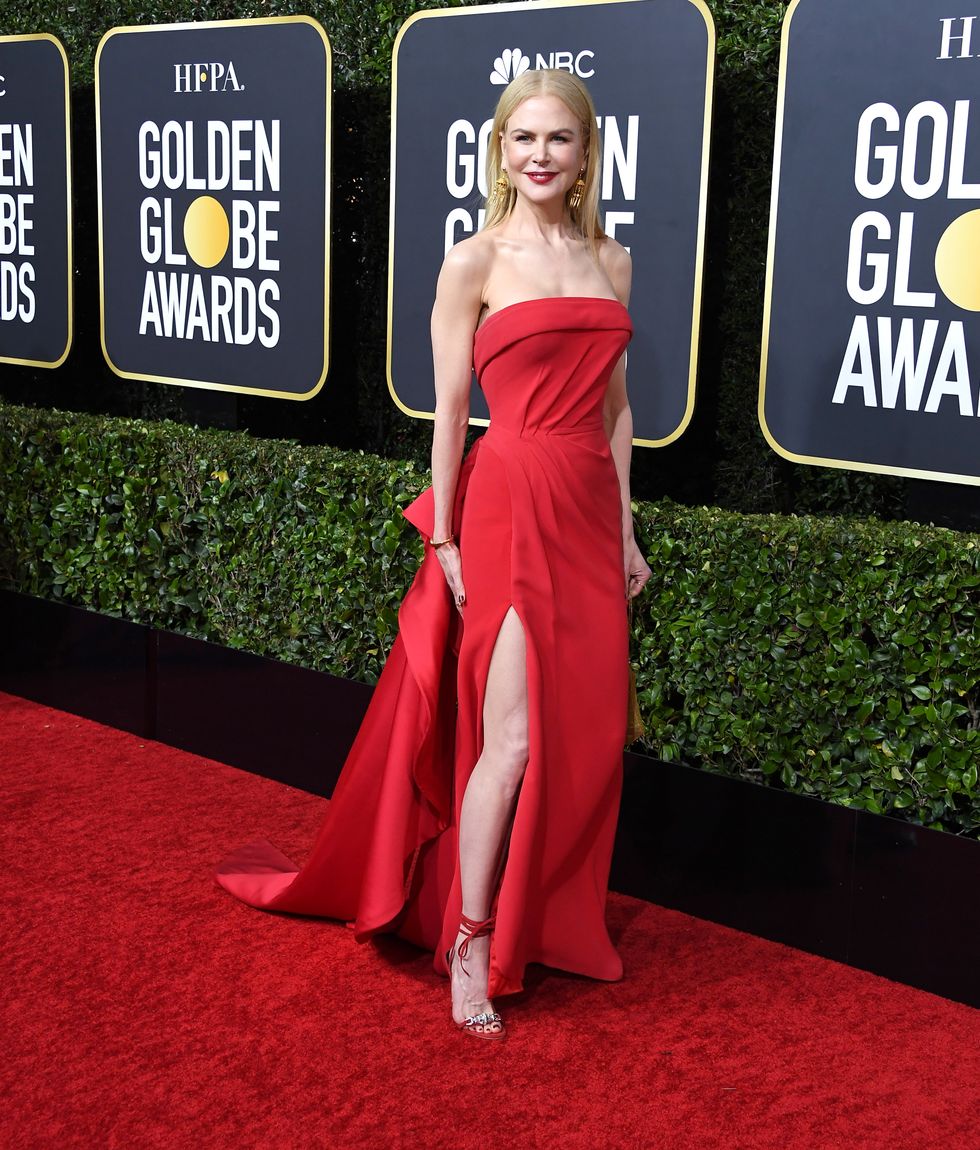 Someone 
this 
famous could surely have pulled together a more interesting ensemble, right?
12. Charlize Theron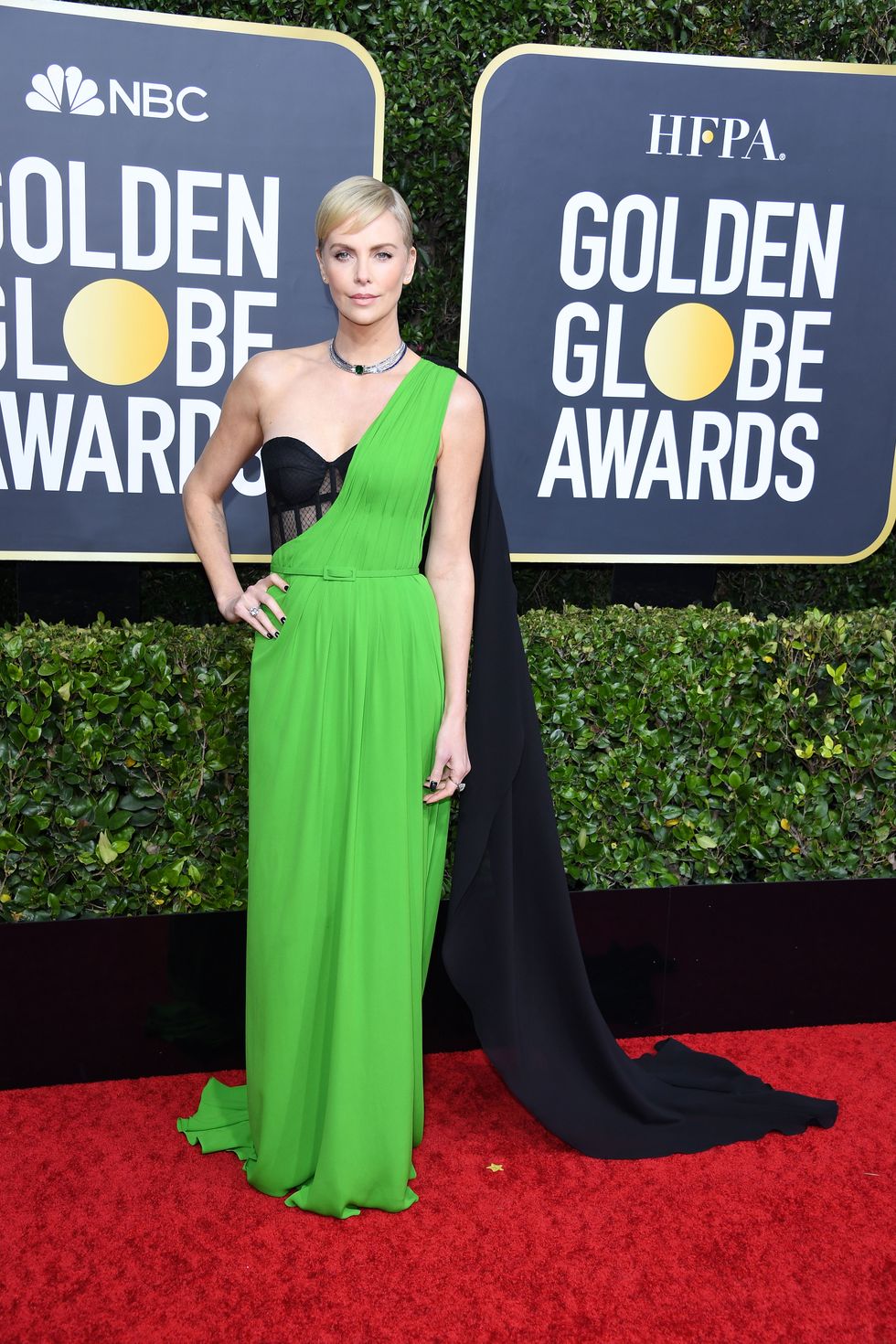 If you can't choose between 2 dresses,
don't 
try to wear both at once. You might literally LOL when you see this next celeb's questionable choice of hairstyle.
11. Rooney Mara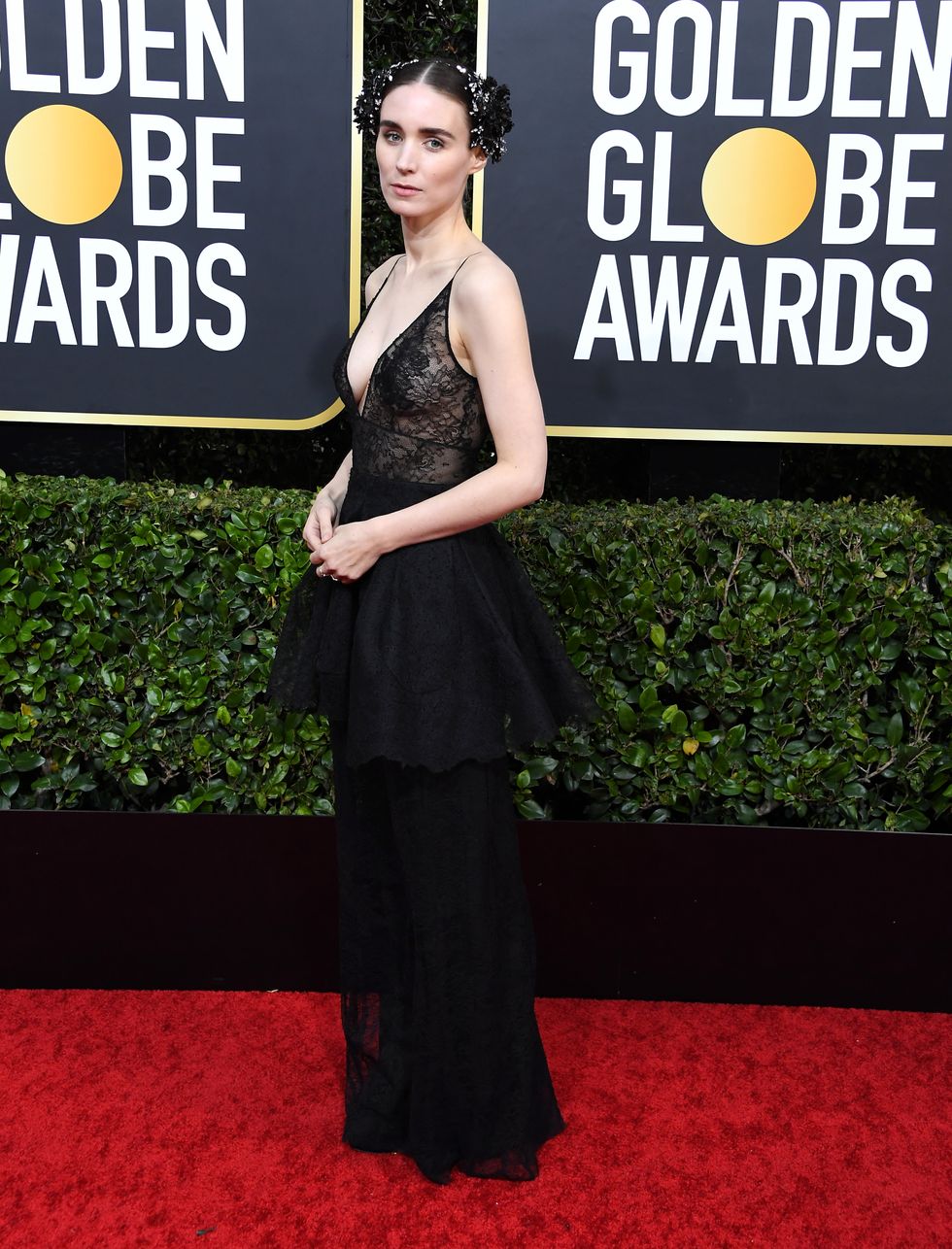 That "Princess Leia costume" headpiece is 
killing 
us.
10. Jeannie Mai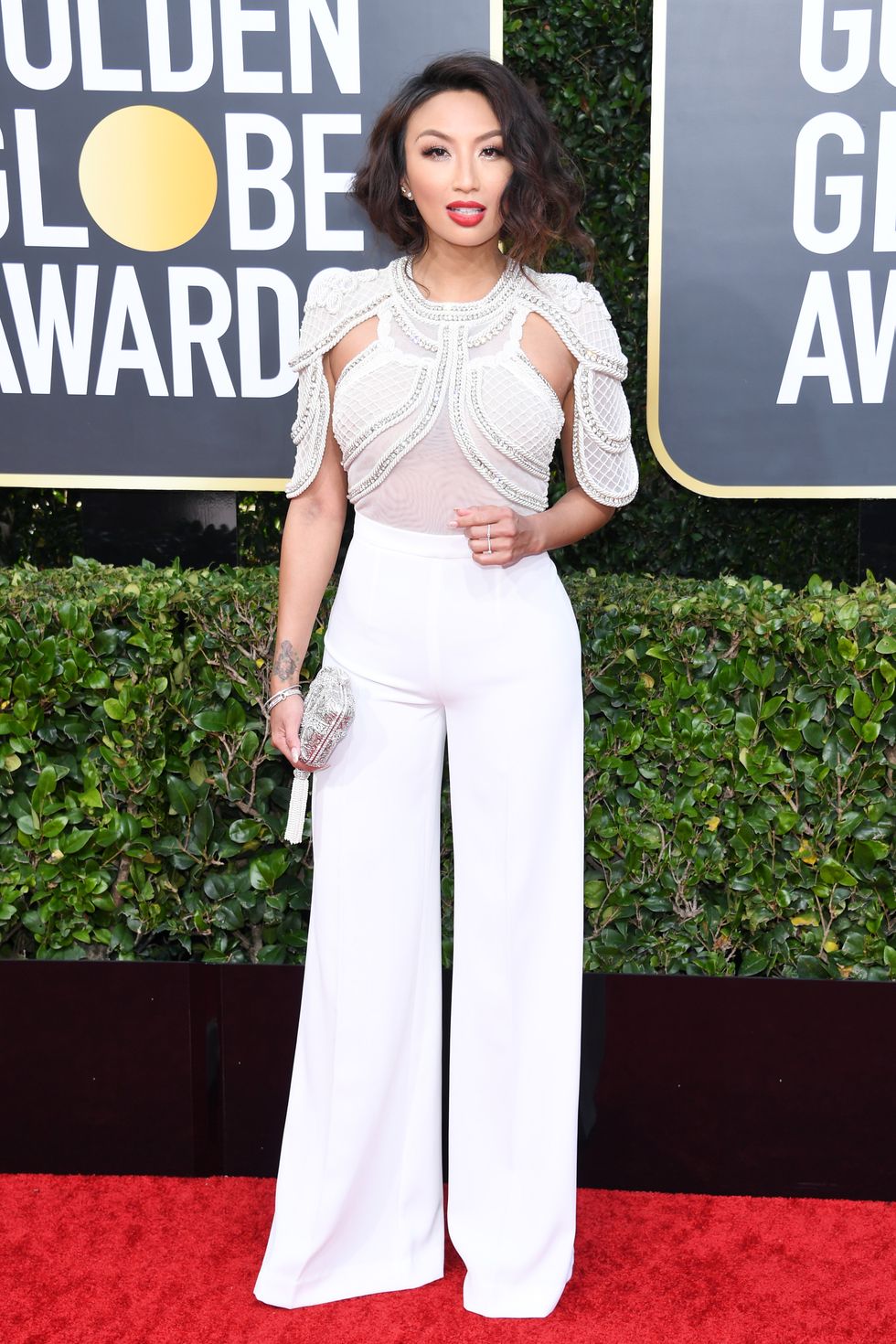 Sorry to be that person, but those trousers don't fit. No offense, but this next celeb basically looks like a disheveled bridesmaid.
9. Blanca Blanco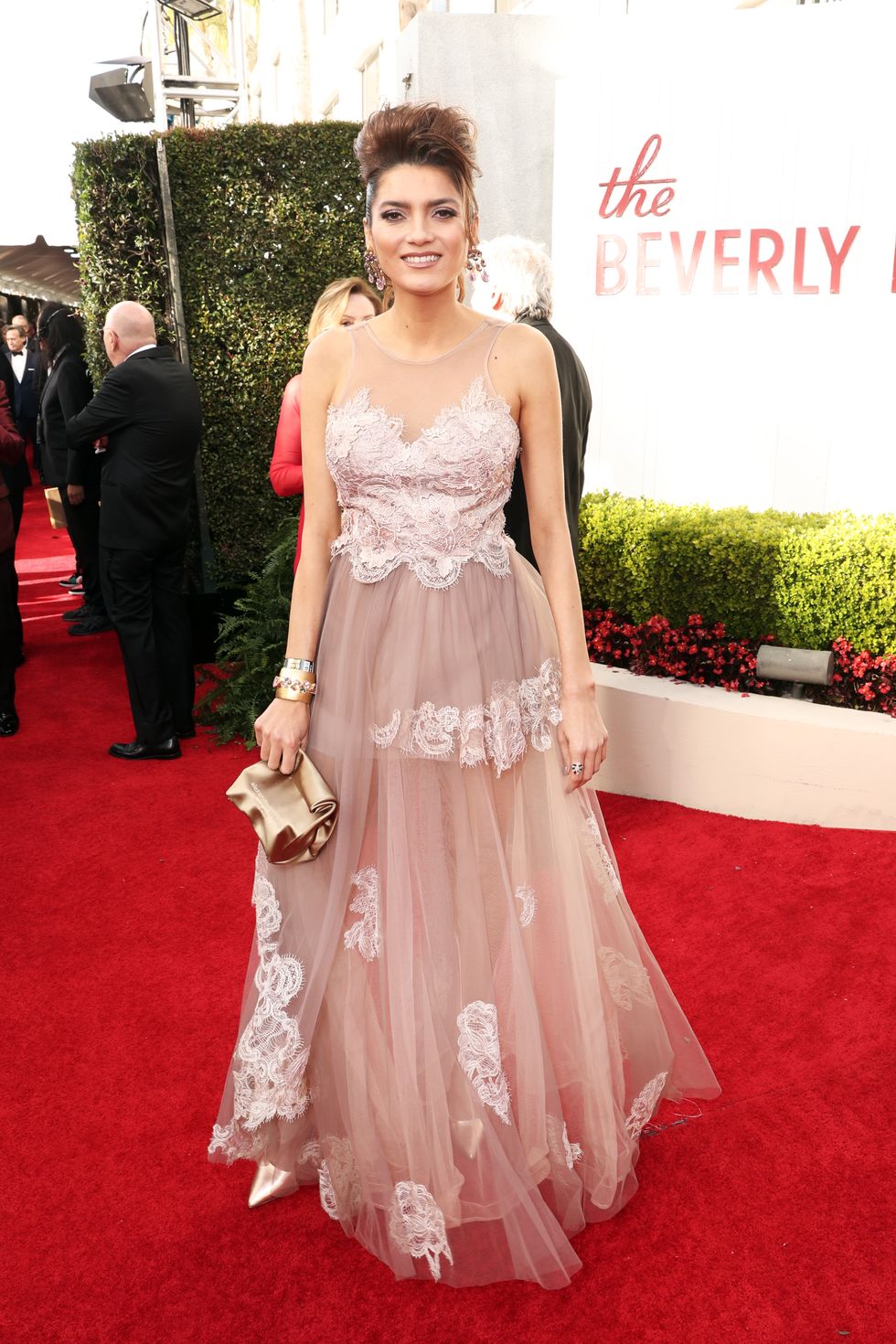 She manages to look frumpy
and 
naked.
8. Salma Hayek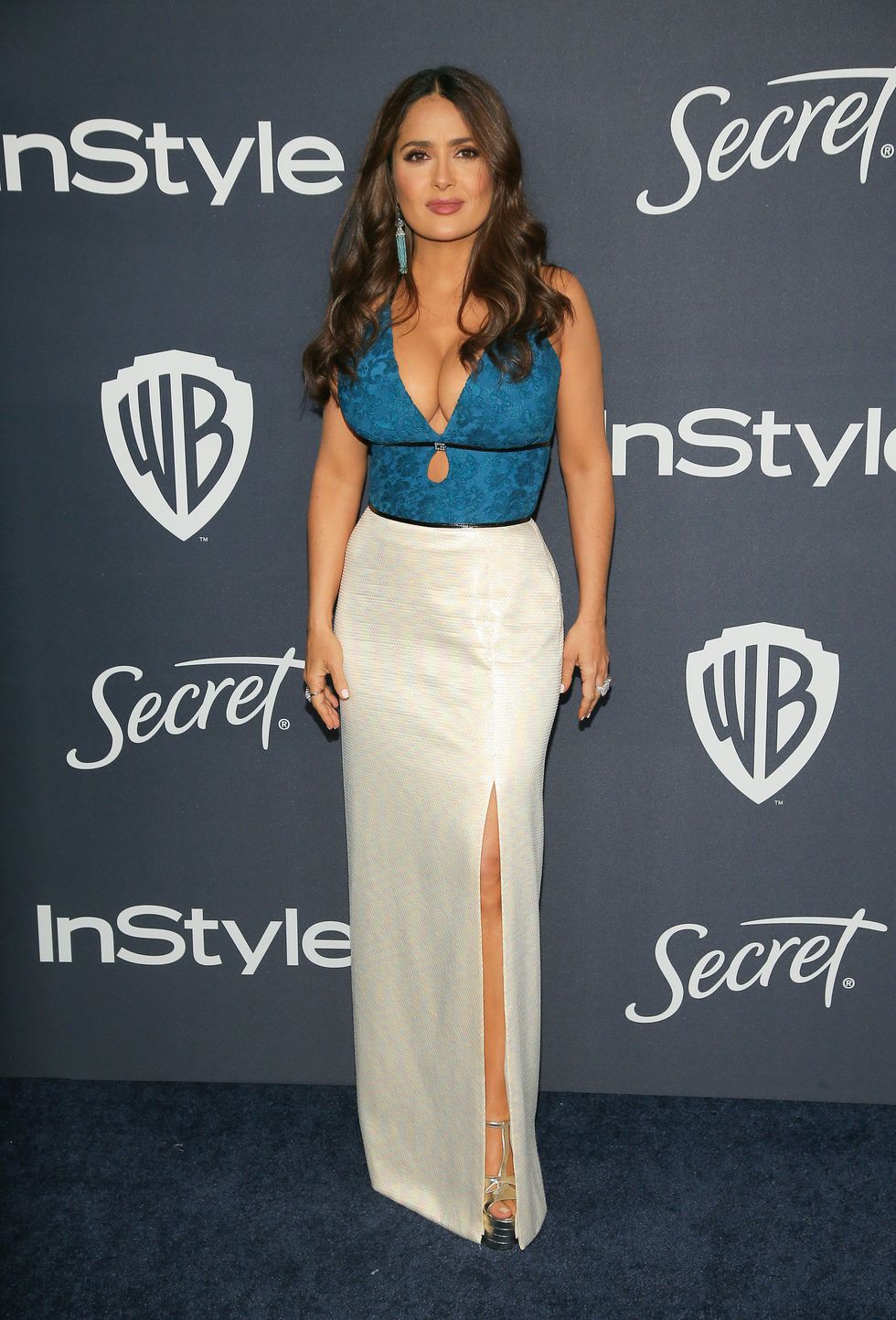 Odd choice to opt for both cleavage and sofa fabric. Even just looking at the celeb on the next page gives us a headache!
7. Molly Sims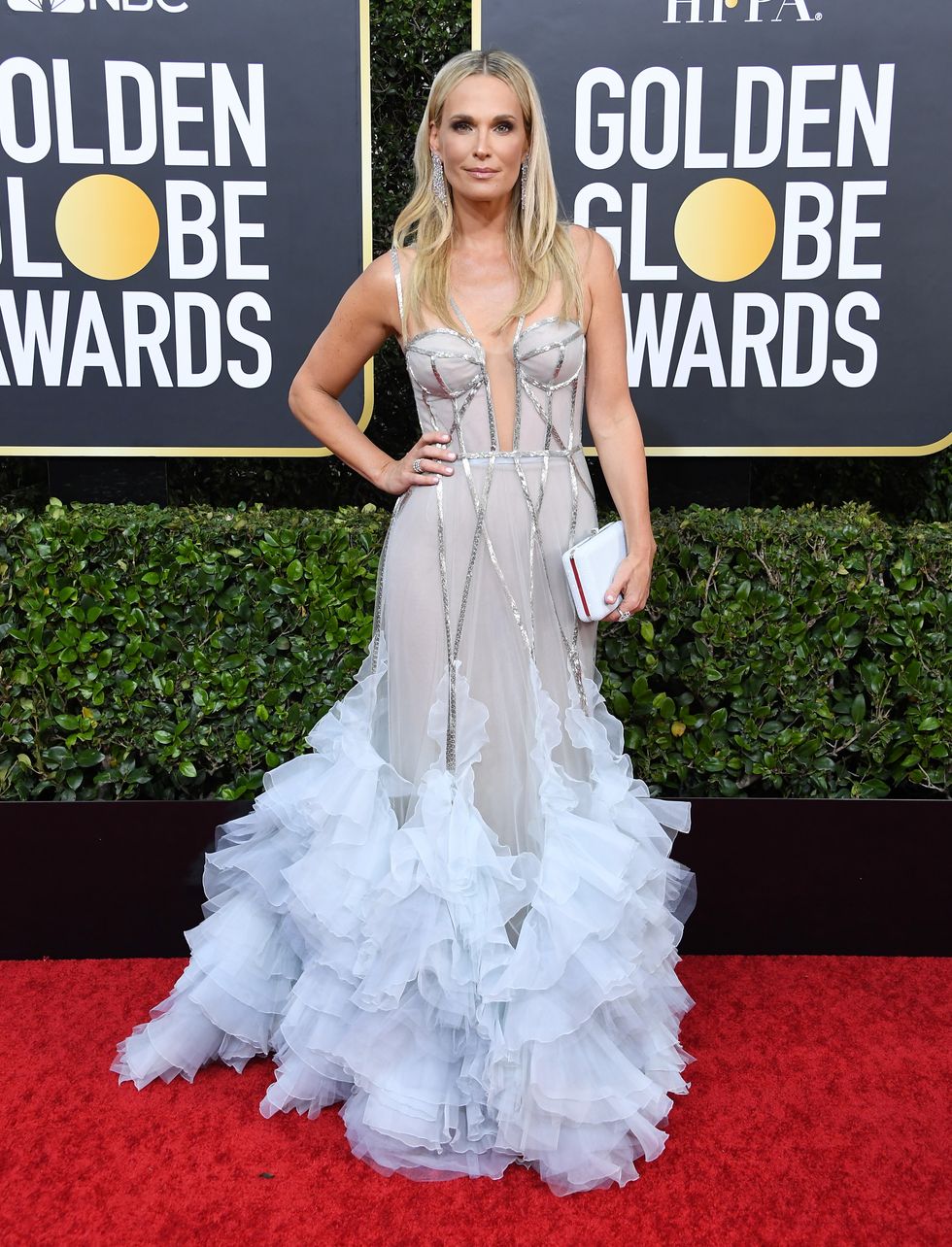 This is simply 
too much 
embellishment.
6. Margot Robbie
We're not mad, we're just disappointed. Are we alone in thinking that the star on the next page could have done
so
much better??
5. Reese Witherspoon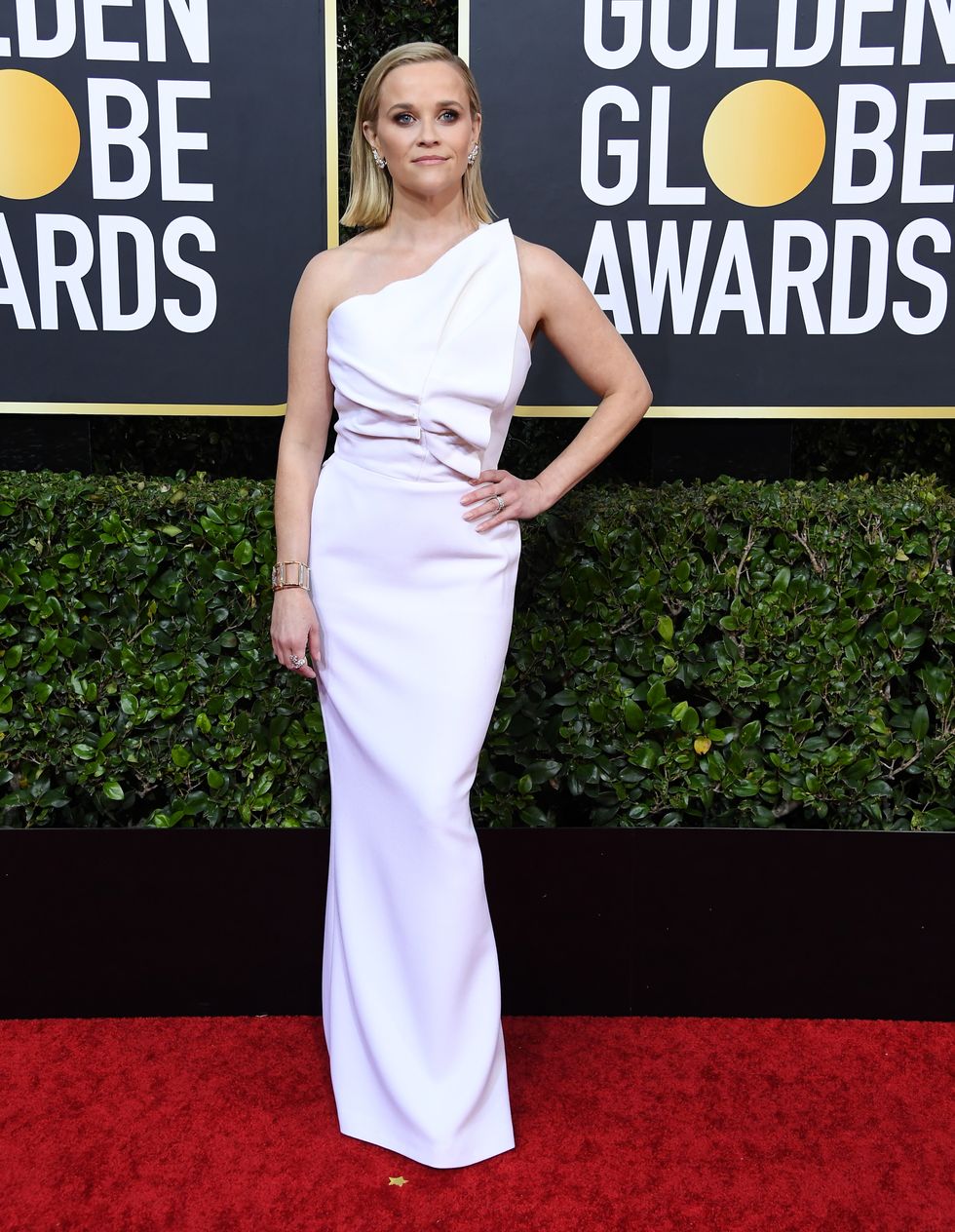 A folded bedsheet paired with a 
very 
severe hairdo.
4. Sangita Patel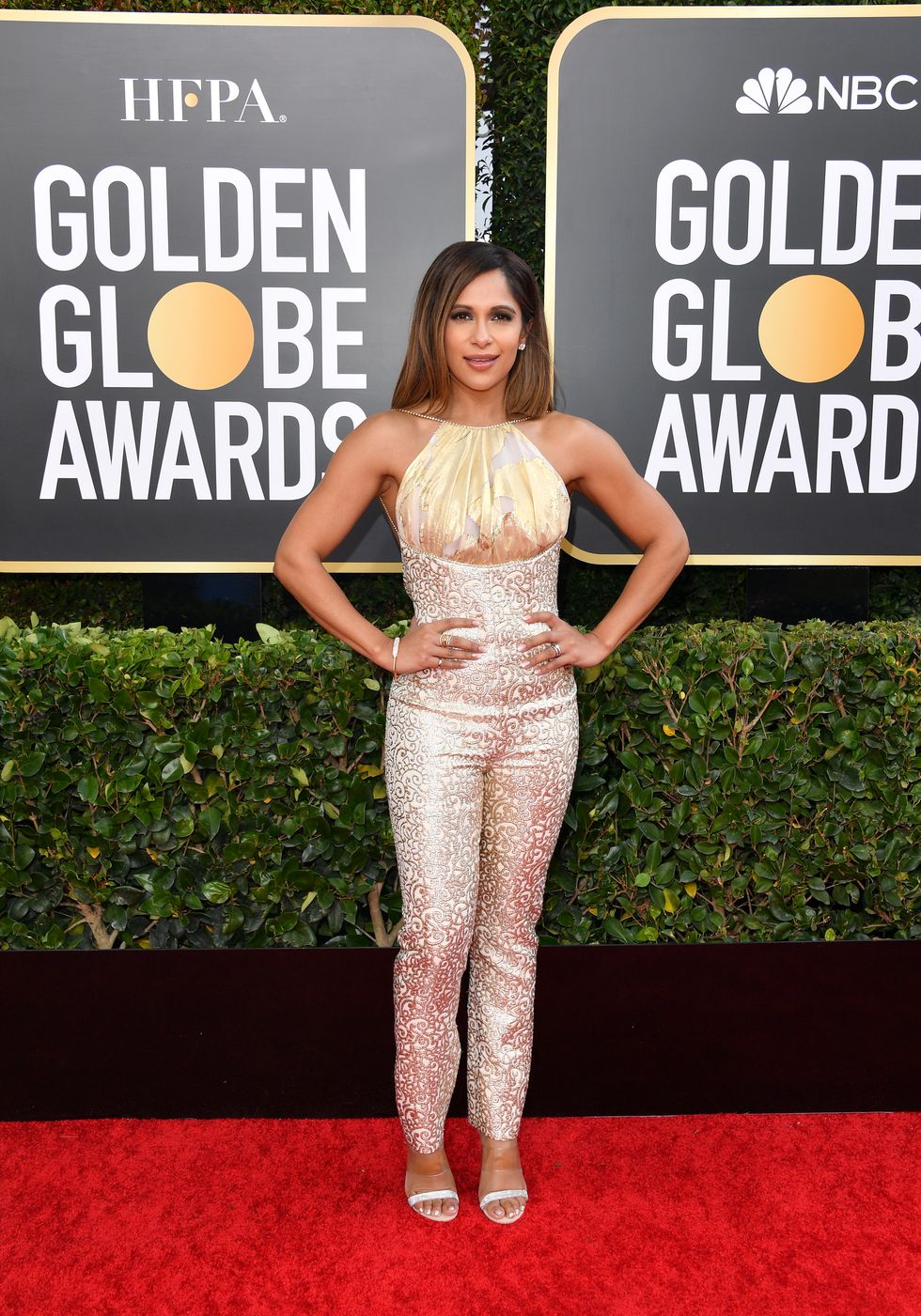 The curse of the ill-fitting trousers strikes again. You'll be shocked at how non-shocking the look on the next page is.
3. Jennifer Aniston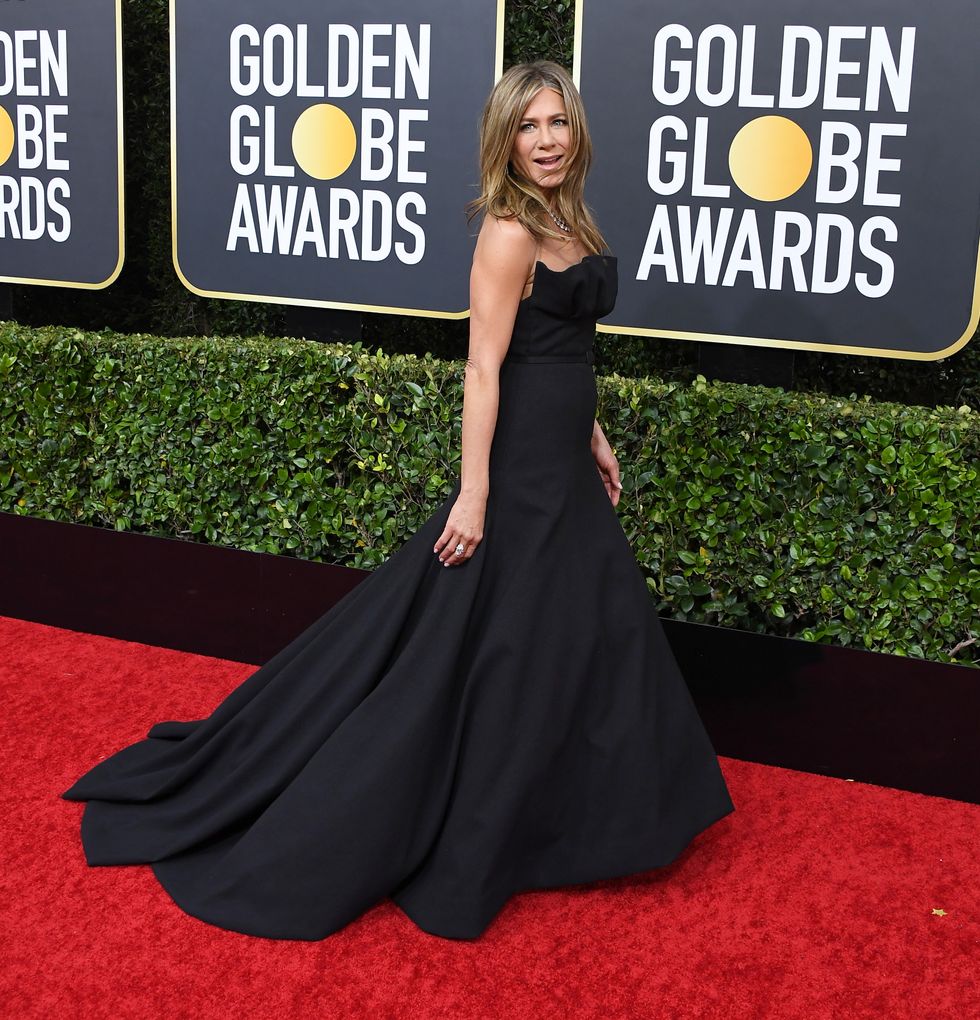 All we can say is 
yawn.
2. Sofia Vergara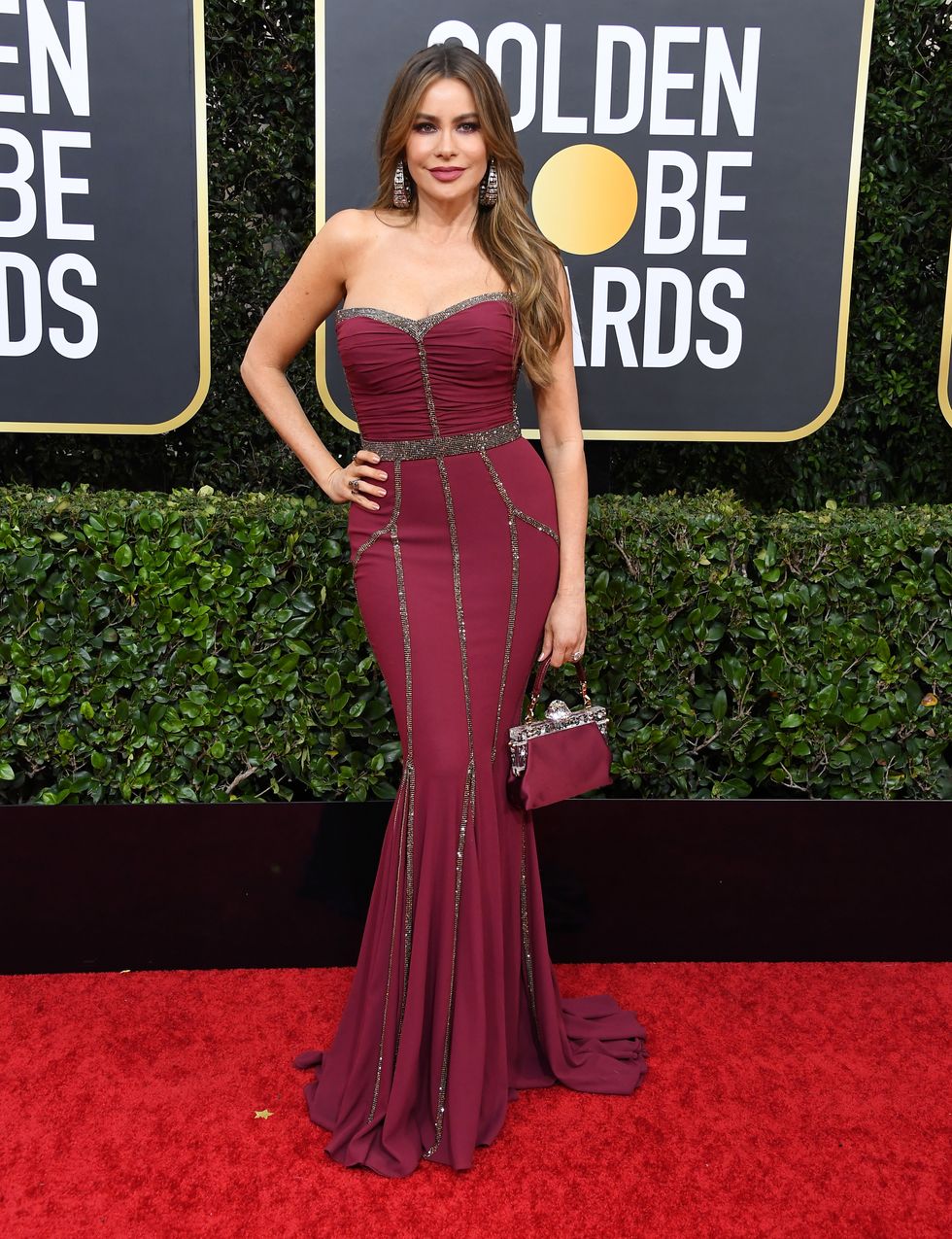 Another incredibly cheap-looking dress (which undoubtedly cost literally thousands of dollars). And this next look is last but
certainly
not least...
1. Jennifer Lopez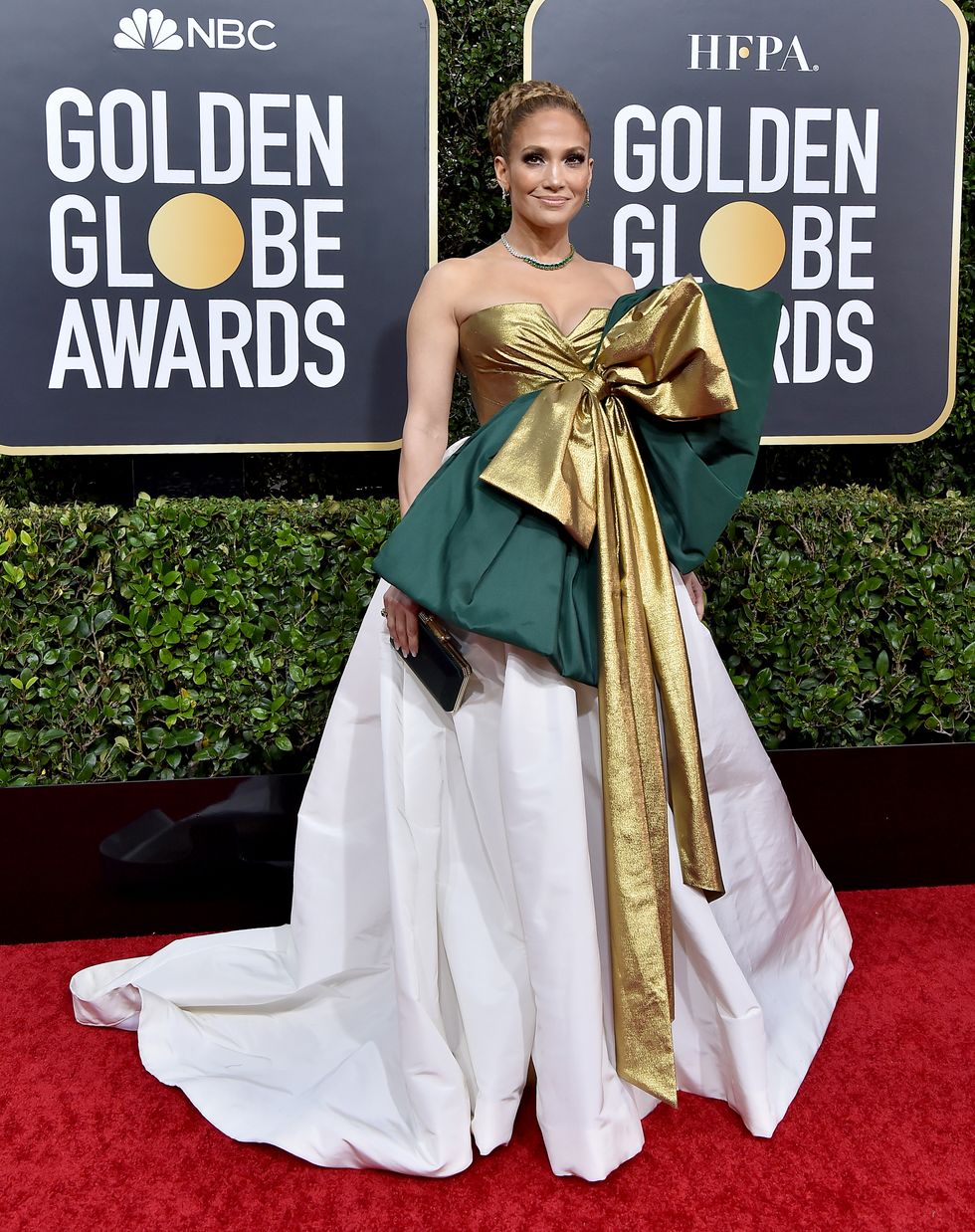 Dressed as a Christmas gift (for some reason). Fancy more red carpet looks? Scroll on for our review of the best and worst outfits from the AMAs.