For months now, Kylie Jenner's name has been on everybody's lips.
Ever since the 20-year-old's lip kits went viral, Jenner has stepped out of the shadows of big sisters Kourtney, Kim, Khloé and Kendall (no last names required) to come into her own as a businesswoman and a brand.
$420 million
in just 18 months, and that includes the $10 million Jenner made in just one day from her birthday collection.
Fenty Beauty
, and even her own sister Kim's KKW Beauty – Jenner was the first of the new generation to enter the beauty field and win massive profits.
news emerged
that Jenner was pregnant with rapper Travis Scott's baby. She wasn't the only purportedly pregnant Kardashian-Jenner, however. Elder sister Kim had announced her pregnancy on
September 6
.
might be the surrogate
of Kim's baby. People cited as fact the strange way the Kardashian-Jenner clan was handling the news. They weren't speaking about it or addressing it on social media – a first for the notoriously social-media-friendly family. Things took a turn for the confusing on September 26 when yet more pregnancy news emerged.
expecting her first child
with NBA star Tristan Thompson. Heightening suspicions of the pregnancy was Jenner's own behavior. Post pregnancy news, she only posted old pictures, raising speculations that she didn't want her pregnant body seen. Also eyebrow raising was the $7000 she spent on luxury baby items.

It didn't help any that Jenner seemed to actively tease her fans with hints about the supposed pregnancy. For instance, she captioned a snap of three cellphone cases with the words, "Which one? I'm thinking blue…"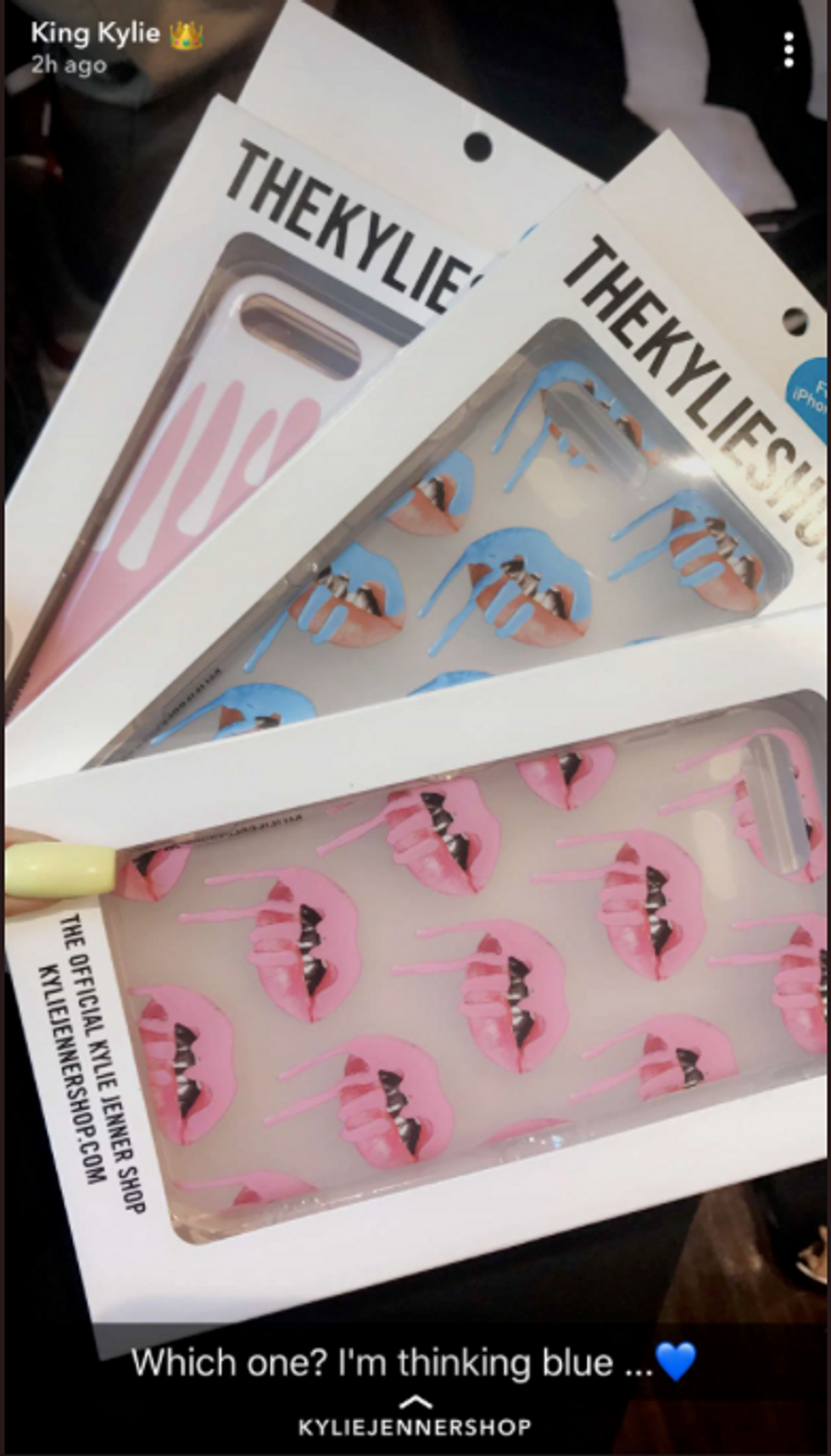 Then, of course, there's the time she posted a picture of herself in an oversized blue shirt, fueling rumors she was hiding a baby bump.
Not to mention the fact that she  didn't model for the Kylie + Kendall lingerie collection.
TMZ, showing Kylie without the benefit of a thousand obscurations. They're very far away and quite blurry, but she definitely looks pregnant, if the black sweatsuit means anything.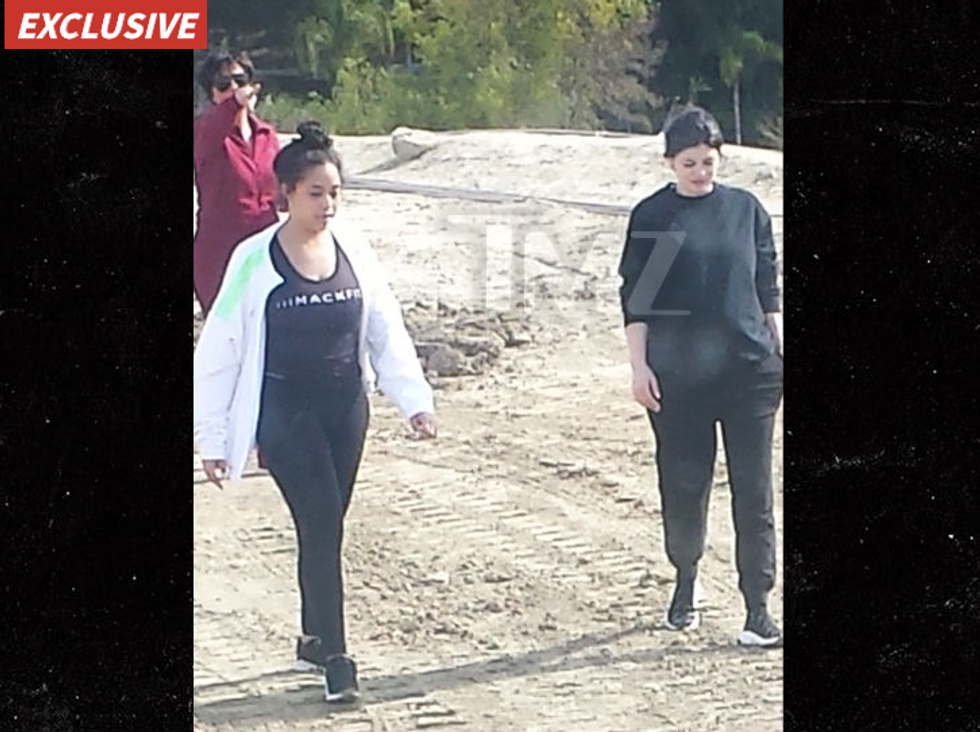 At least one mystery is cleared now. Kim's baby, Chicago West, was born on January 15, so Jenner's definitely not the surrogate, if this picture means anything. Asked why Jenner and the Kardashian-Jenner clan have been so cagey about the entire affair, an anonymous source for 
People
 said, "She clearly made a conscious decision to step away from the spotlight. Kylie didn't want her pregnancy to be a circus. She is actually very private about certain aspects of her personal life, and staying low key has given her time to really prepare for what's coming."