Among the various rituals of self-grooming, those of us endowed with full, bushy eyebrows know the struggle of keeping furry caterpillars in check. Waxing, tweezing, and threading are just some of the many lengths we go to in order to chase perfect arches. It's a tortuous battle.
But one lovely lady is proving it doesn't have to be.
Gifted with lush brows and killer cheekbones to boot, Instagram model Sophia Hadjipanteli is proving to the world that beauty is far more than the sum of one's waxing ability.
And frankly, we're all a little relieved.
She's immune to criticism.
Harper's Bazaar
, Hadjipanteli doesn't mince words when it comes to her personal style. "I personally think my face looks better this way. Others disagree, and that's totally cool."
Not just another pretty face.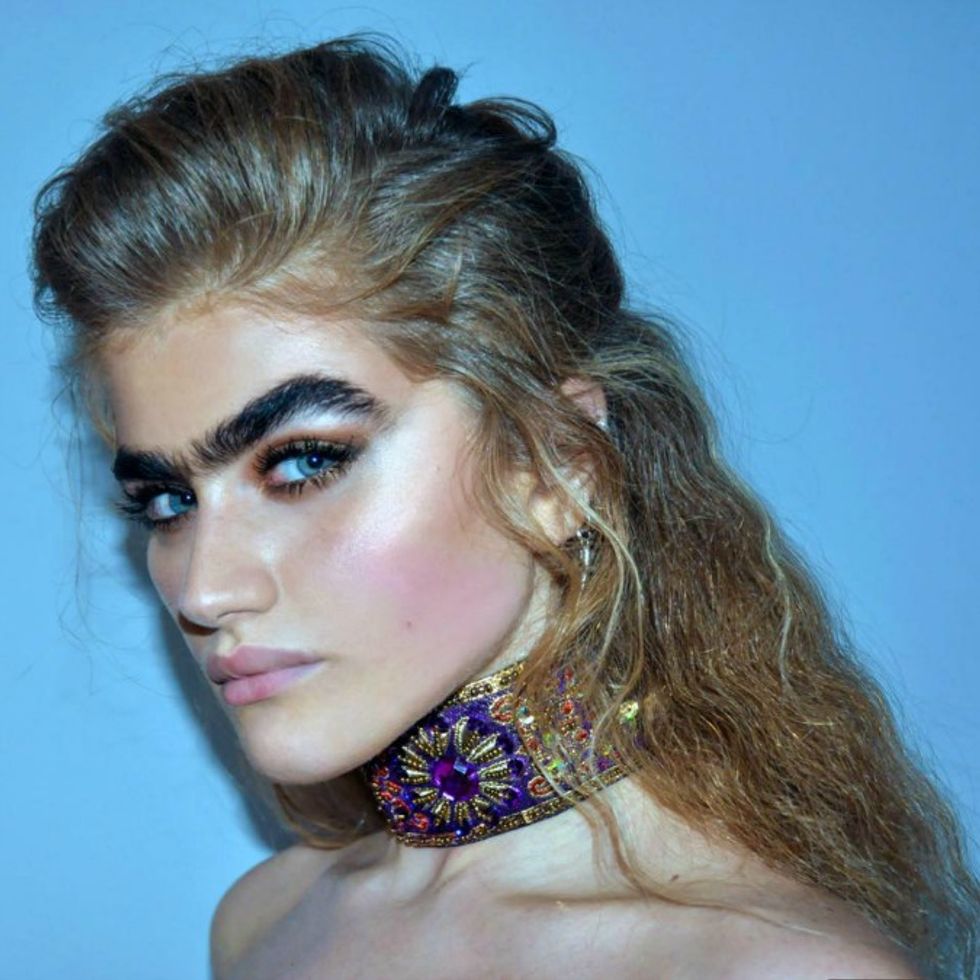 via: Facebook
Hadjipanteli isn't getting by simply on her good looks, however. The stunning beauty is a marketing major who's also aware that her brows, famous as they are, don't define her.
"I want to be sure that I am not defined by the way I look right now. I look at my unibrow like it's winged eyeliner or red lipstick," she says.
She's not asking everyone to be just like her.
Instagram
, the unique-browed beauty might feel compelled to step into the role of "influencer." Instead, she has a different message:
"I am not trying to get anyone on the unibrow bandwagon. If I like this, just let me like this."
But on another note, don't ask her to change.
More than a few people hold the opinion that perhaps Hadjipanteli's eyebrows buck today's beauty trends a little too much. Her response? She ain't got time for it: "Don't call me beautiful and then end the statement encouraging me to change something about the way I look."
She's been involved in brow experimentation.
But she admits to being a little confused.
Her looks stun wherever she goes.
She gets it from her mama.
Let's talk about those grooming habits.
All that maintenance pays off.
She has no plans for change.
She's just like the rest of us.