Back in 2011, we watched through teary eyes as Harry Potter finally defeated the evil Lord Voldemort, and ultimately brought the magical world of Hogwarts to a close.
But what's happened since the end of the magical Harry Potter franchise? Yes, we've been teased with a couple of spin-offs (Fantastic Beasts and Where to Find Them, to be precise...) but apart from that, we've been sat, twiddling our thumbs, eagerly awaiting the return of our favorite witch and wizard gang.
There have been several reunions over the years - but one that happened this weekend might be the best yet...
The Harry Potter tales are simply magical.
Literally... Because they're all about magic, but also because they gave us memories to last a lifetime.
The wizarding world of Harry Potter was first born in Edinburgh, Scotland.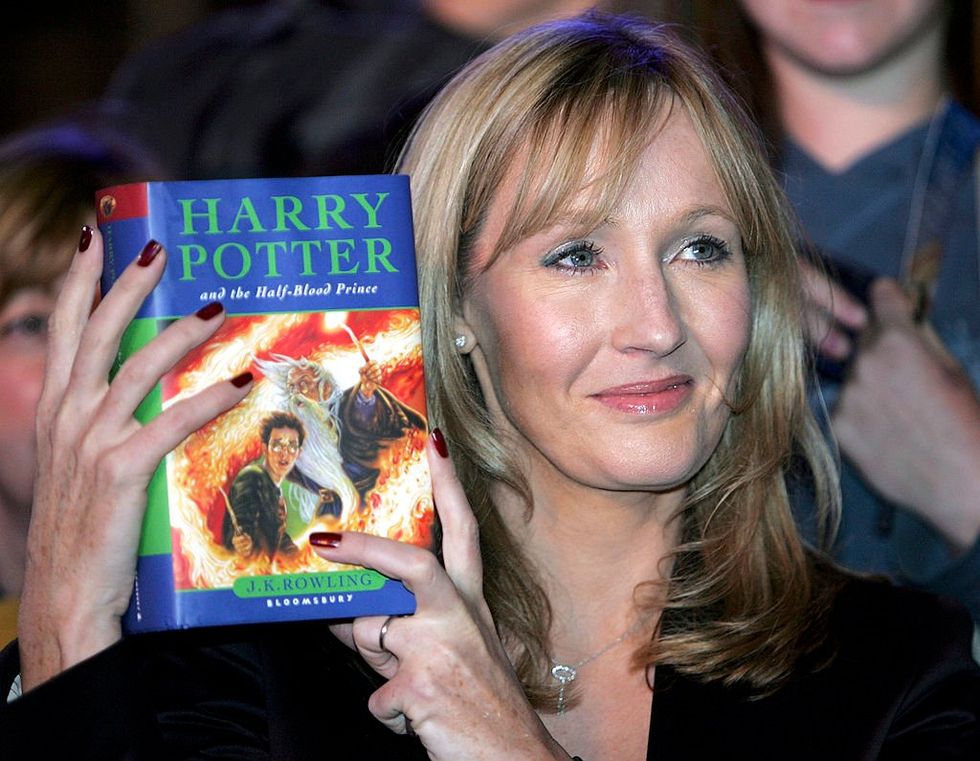 via: Getty
While sitting in a small coffee shop, the British author, J.K. Rowling brought to life something rather spectacular.
She created a whole new world...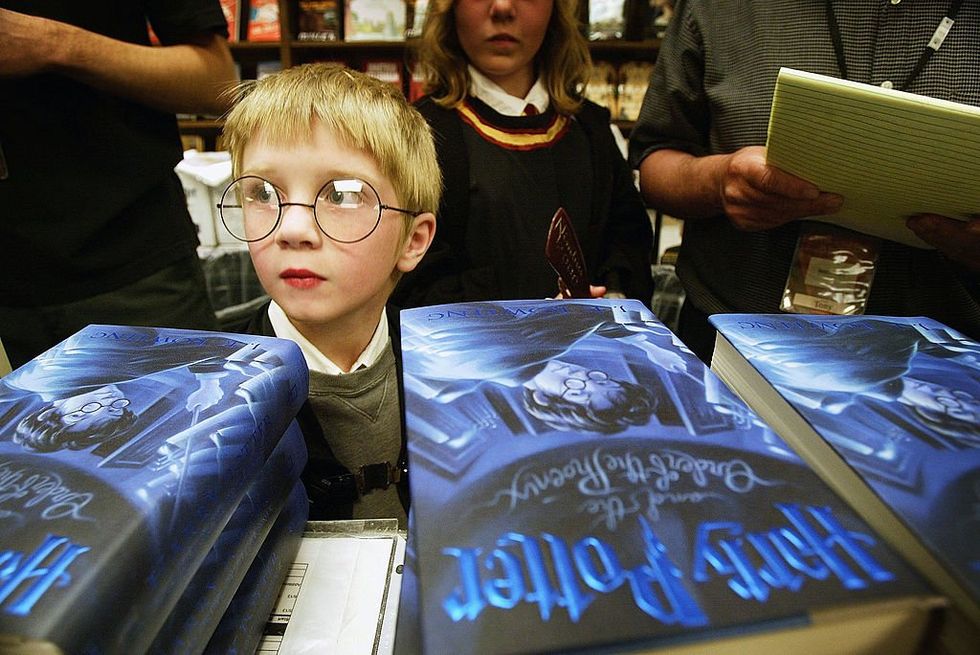 via: Getty
And
everyone
wanted to be a part of it.
And quite understandably so.
With dragons, moving photographs, giant snakes, pumpkin juice, and the flying-broomstick sport of Quidditch, millions of people all over the world have been keen to get involved with the Harry Potter way of life.
The world is now Harry Potter obsessed...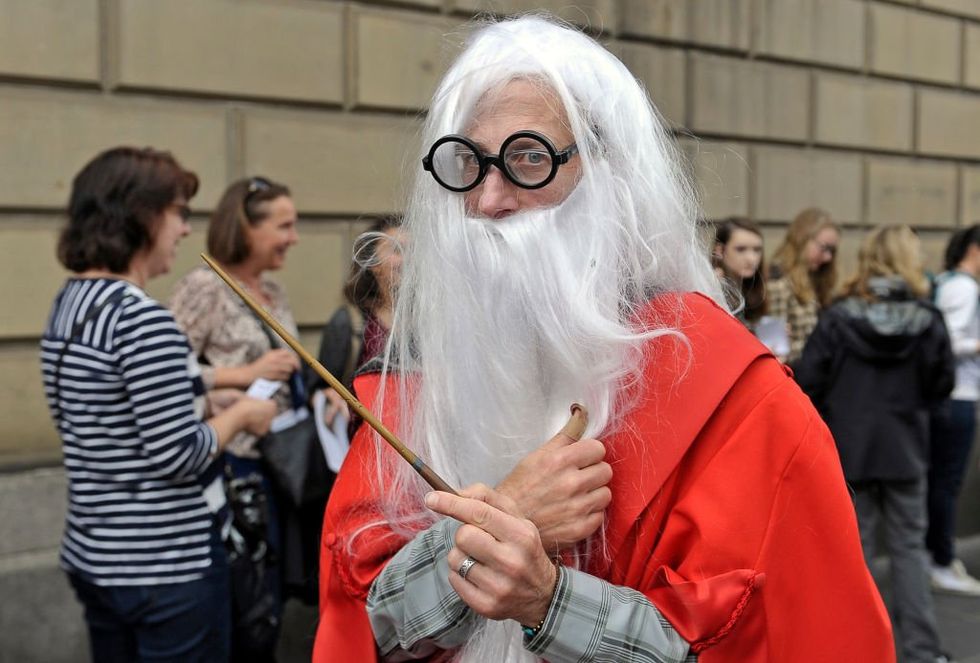 via: Getty
And we
all
believed that we were going to receive a letter from Hogwarts in the mail when we were eleven-years-old... No? Just me?
Spanning across 7 novels...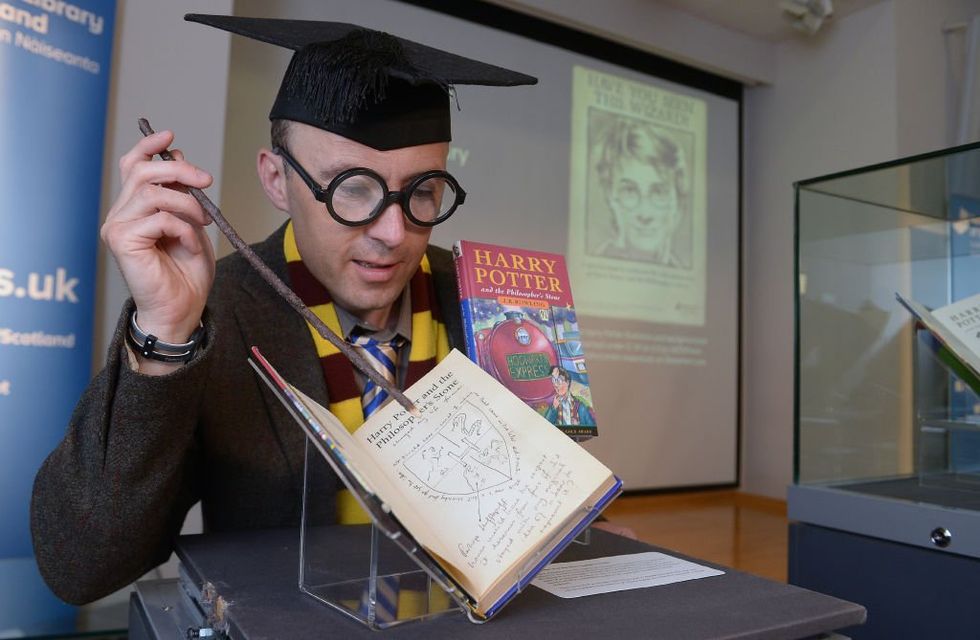 via: Getty
And 8 movie adaptations,
Harry Potter
has become a global phenomenon.
So, obviously...
When the final movie was released in 2011, Harry Potter fans far and wide were itching for more.
Though there have been a handful of Harry Potter side projects...
There is yet to be a proper reunion.
Certain members of the original Harry Potter cast have sparked many rumors in the past, however.
The pair were spotted together quite frequently last year...
But Tom has also been regularly spotted with various members of the Harry Potter cast...
He's also been reunited with the original Neville Longbottom on multiple occasions...
And there's more!
Harry Potter cast haven't been seen together in quite some time.
We had this one mini-reunion between the Weasleys and Luna Lovegood last year...
And this epic virtual hangout.
Members of The Weasley Family reunited yesterday during James and Oliver Phelps' podcast called "Double Trouble." Of course, Ron, also known as Rupert Grint couldn't make it because he had just had a baby with his partner, but it was amazing nonetheless.
After a quirky little introduction, they were joined by their "little sister..."
That's right, Bonnie Wright joined her brothers for a chat and it's safe to say that it was the reunion of the year. They all talked about their lives and what they were up to post Harry Potter.
And naturally, people were going crazy online...
This user's screenshot went viral and was liked over 48,000 times!
And then poured in all the comments...
@twhiddlesbum @siriusclaw exactly i'm kinda sad rn even tho i should expect it

— Tal (@Tal)1588876013.0
So many people were speculating different things.
Though the cast have all aged considerably since the movies...
It is amazing to see that they are all still incredibly recognizable as their magical, children counterparts.
And the latest reunion might be the best yet ...
Can you believe Harry Potter and the Sorcerer's Stone came out almost twenty years ago?
Yep, nineteen years ago we first saw all our faves on screen...
I have some very special guests coming ..... 🦁 https://t.co/DIJ4pvwkcZ

— Tom Felton (@Tom Felton)1605318377.0
And the stars have recently gotten together to celebrate the momentous occasion.
So cute!