Hurricane Harvey wreaked havoc on Houston, with some areas receiving more than 4 feet of rainfall. To give some perspective, this storm would have completely covered many of our smaller states.
How does it compare to yours?
Alabama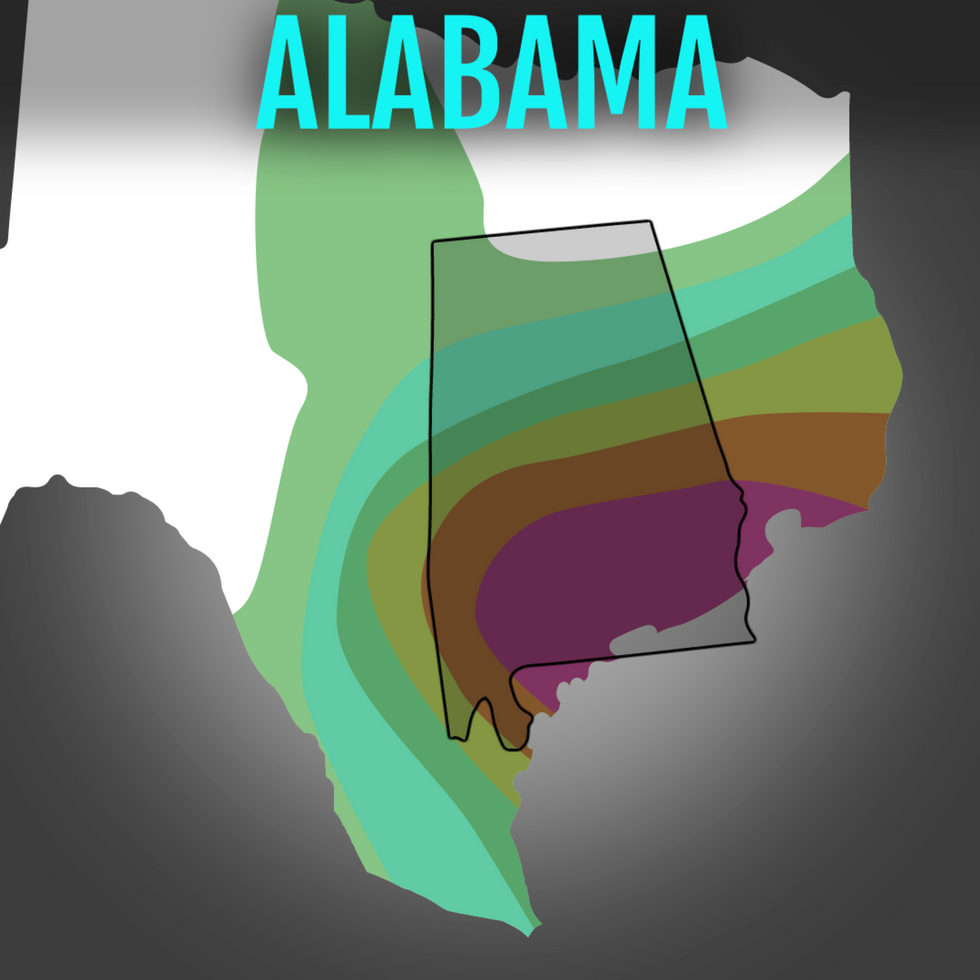 Texas is 5.1 times the size of the state of Alabama. The Yellowhammer state, which introduced Mardi Gras to the western world, has a population of 4,884,115 compared to Texas' 27,862,596.
Alaska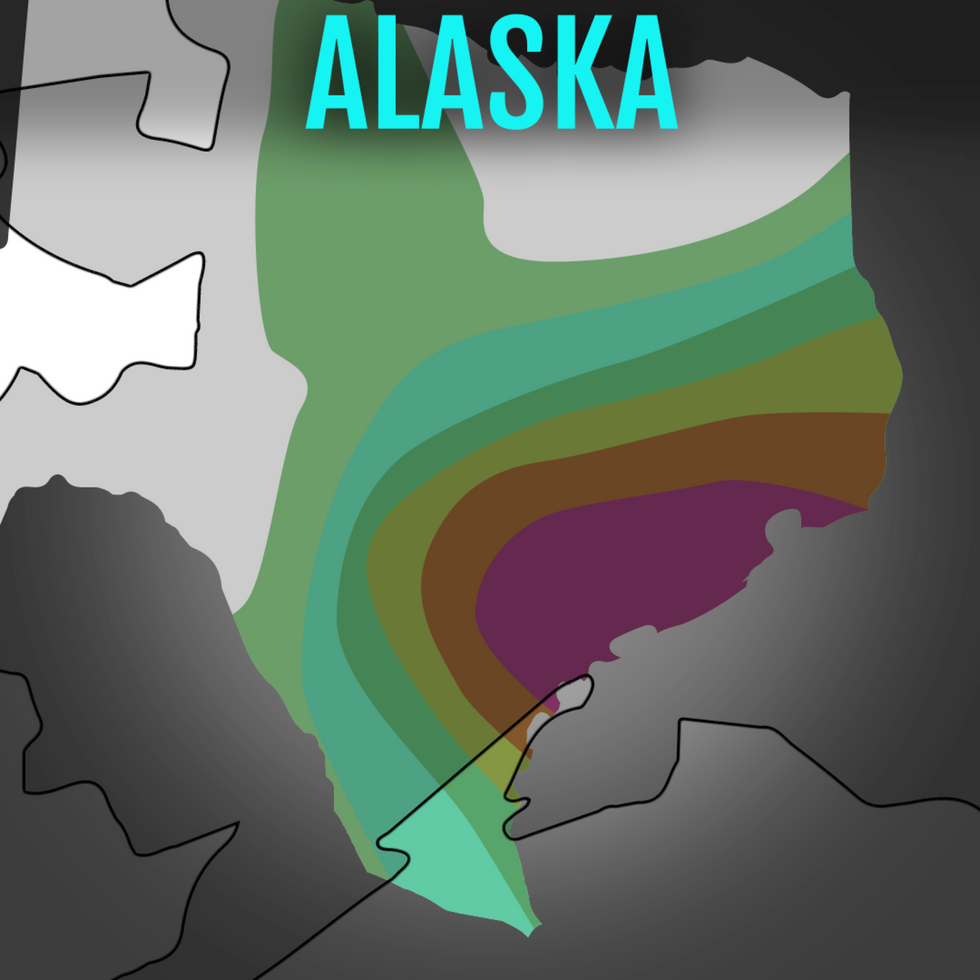 Alaska is 2.5 times bigger than Texas, but only has a population of 741,894, which is just about three percent of the population of Texas. Known for fishing, natural gas, and oil, Alaska has the third lowest population in the United States.
Arizona
Texas is 2.4 times bigger than Arizona, which is the sixth largest state in the U.S., weighing in at 113,990 square miles. The southwestern state's population of 7,026,629 is just about a quarter of Texas'. The average rainfall is 12.7 inches a year.
Arkansas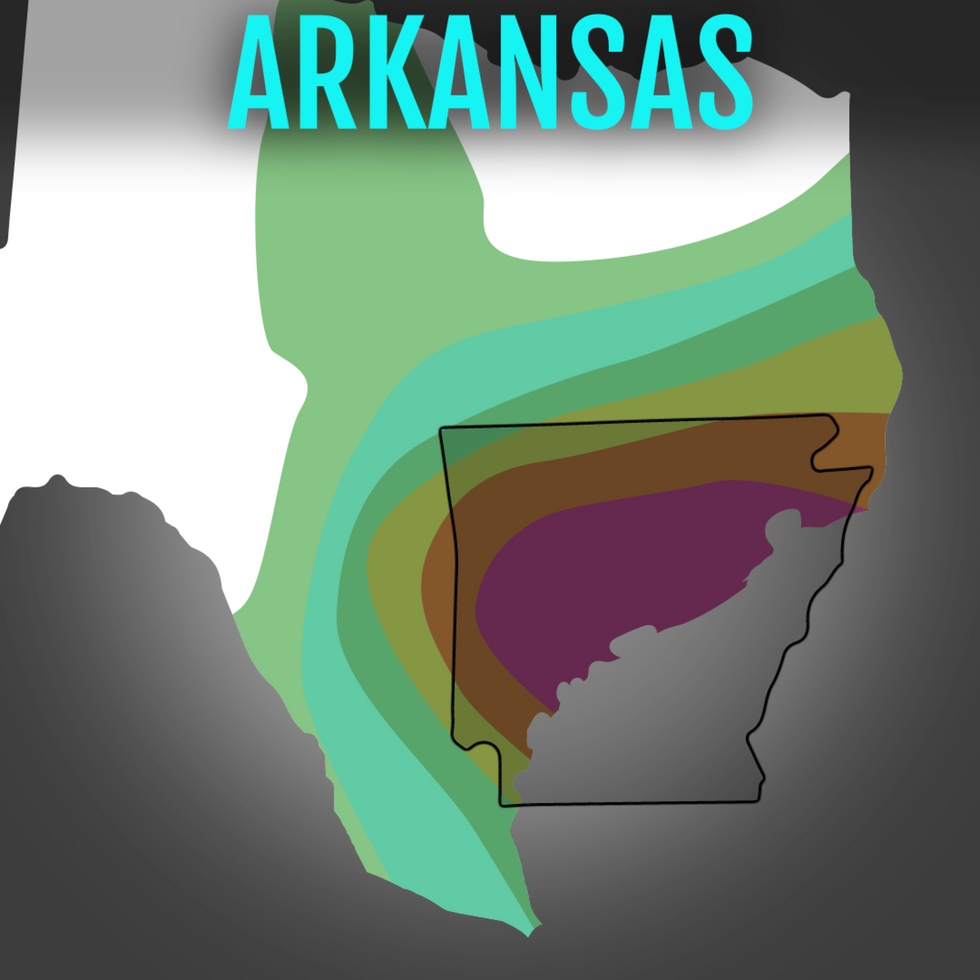 Texas is 5.1 times bigger than Arkansas, which is 53,180 square miles. The word Arkansas comes from the Sioux word for "downstream place", or "south wind". It's population is just about one eleventh the size of the population of Texas. Arkansas is known for diamonds, milk, and white-tailed deer.
California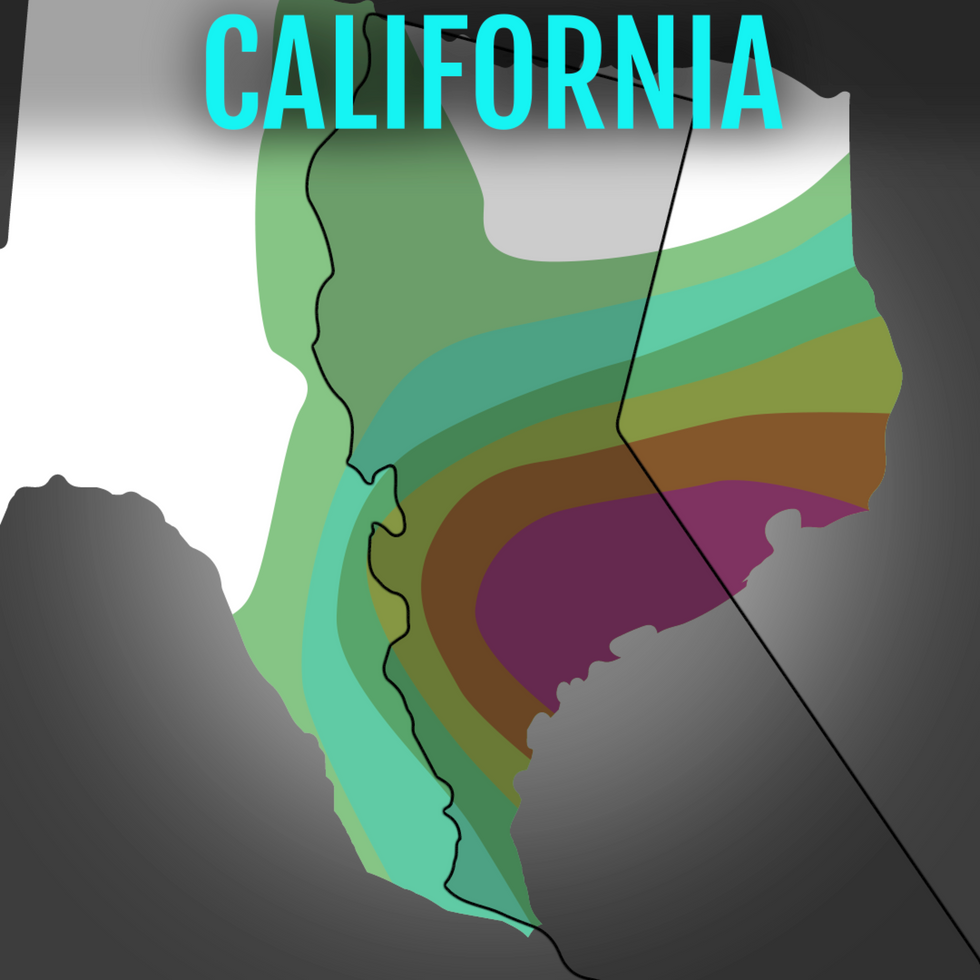 Texas is 1.64 times the size of California, which is 163,696 square miles. The Golden State's population is a whopping 39,849,872 and rising, which is about 1.4 times larger than that of Texas. It ranks as the most populated state in the United States. California ranks eleventh in population density where Texas ranks 26th. California only gets an average of 18.5 inches of rain a year.
Colorado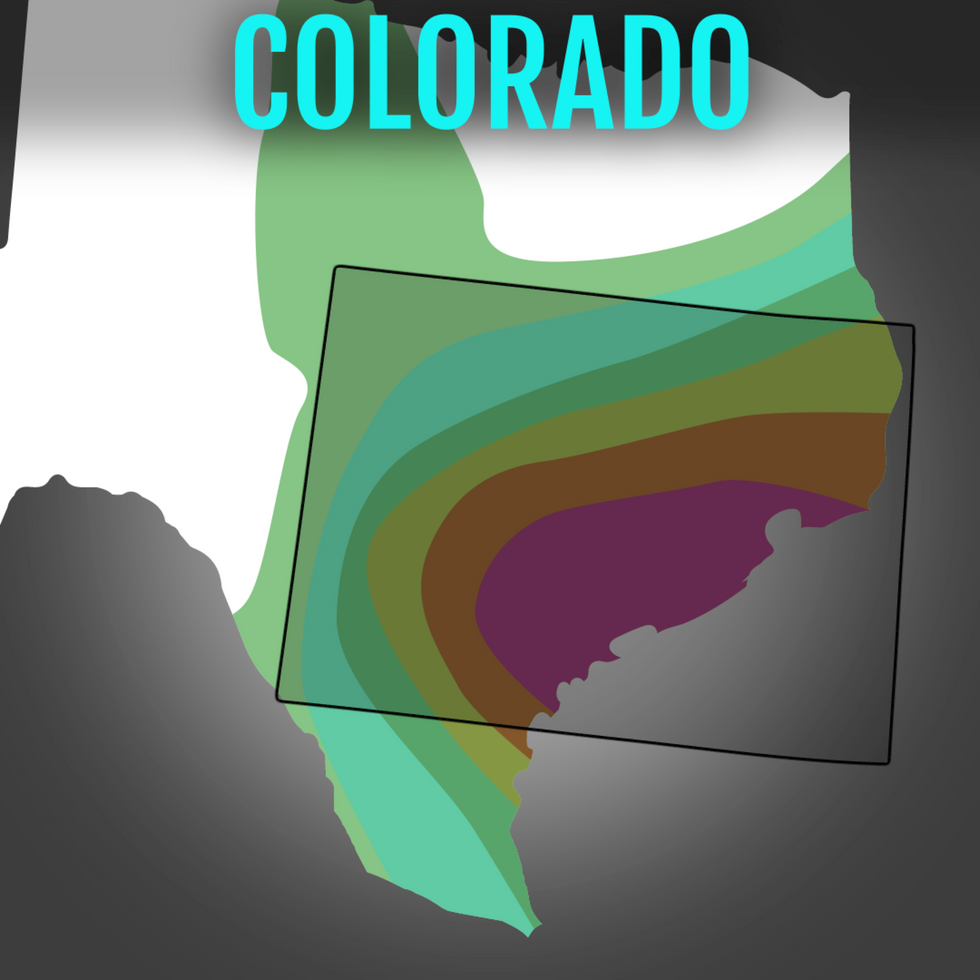 Texas is 2.6 times the size of Colorado. Colorado, which got its name from the Colorado river, is about half as densely populated. Although the population is growing, Colorado has just twenty percent of the number of people who live in Texas. Colorado has been nicknamed the Centennial state since it became official 100 years after the Declaration of Independence was signed.
Connecticut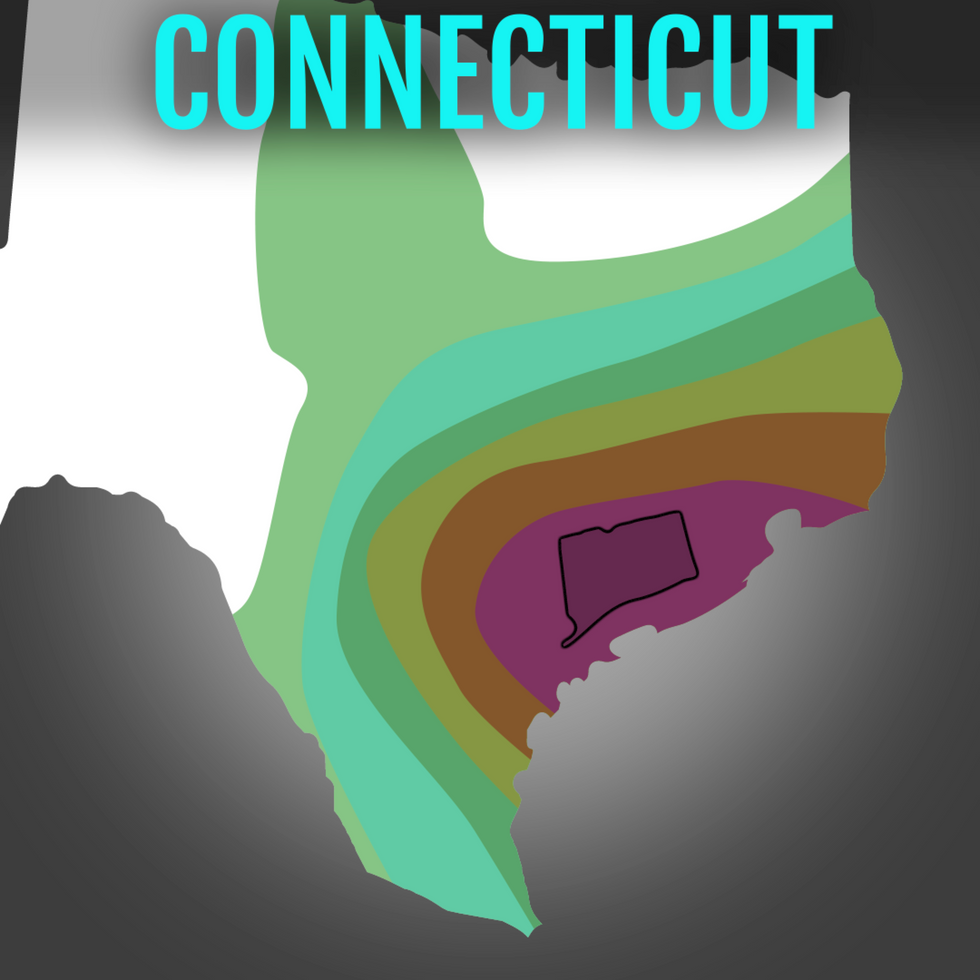 Texas is 49 times as big as Connecticut. Connecticut is the 48th smallest state, with an average yearly rainfall of about 30 inches.
Delaware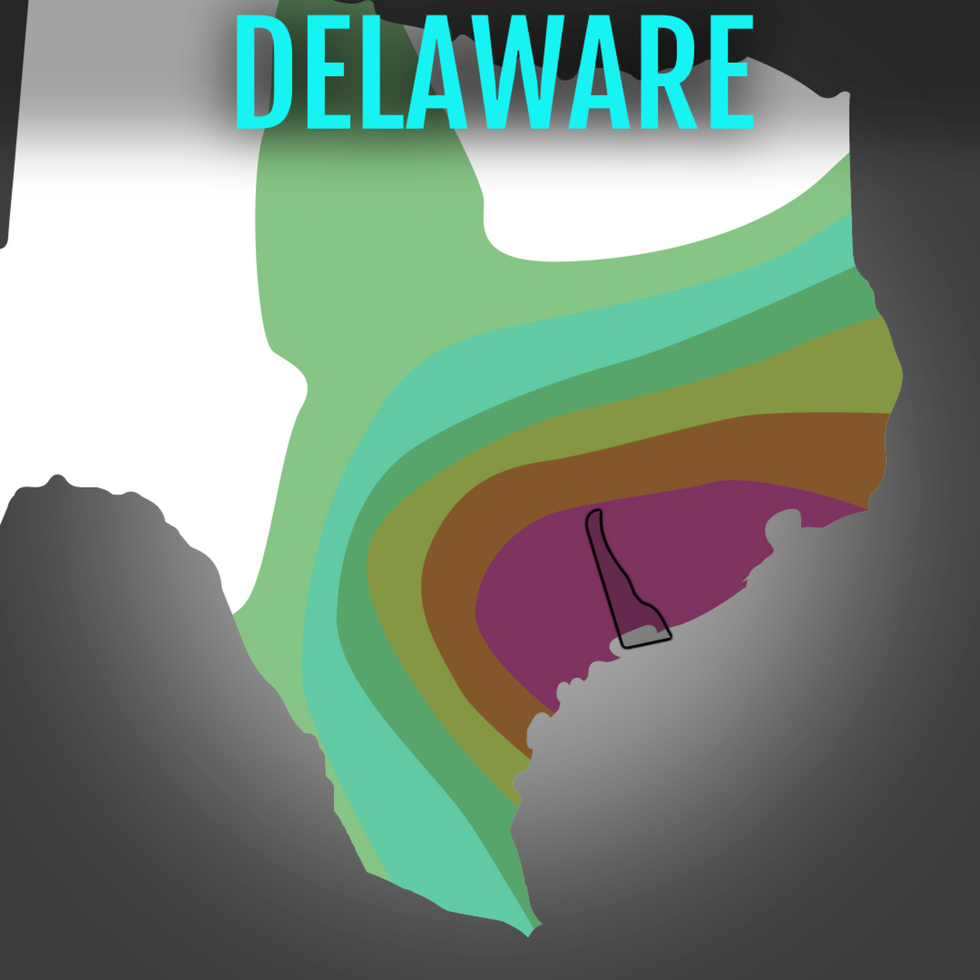 Texas is 108 times bigger than Delaware. It is the second smallest state in the United States, but the sixth most densely populated. It receives an average of 46.1 inches of rainfall a year, and 16 inches of snow.
Florida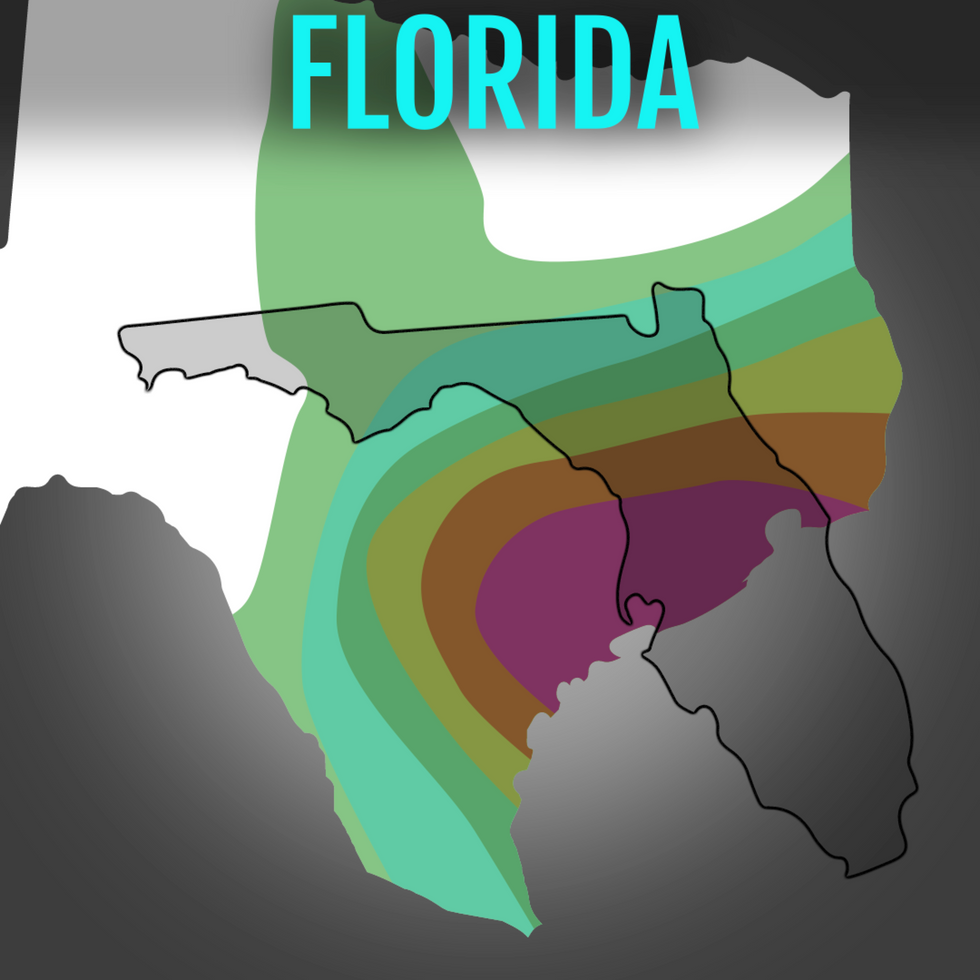 Texas is 4.1 times bigger than Florida. Florida is no stranger to hurricanes; it has seen more hurricanes than any other state since 1851. Florida's population is about 75 percent that of Texas.
Georgia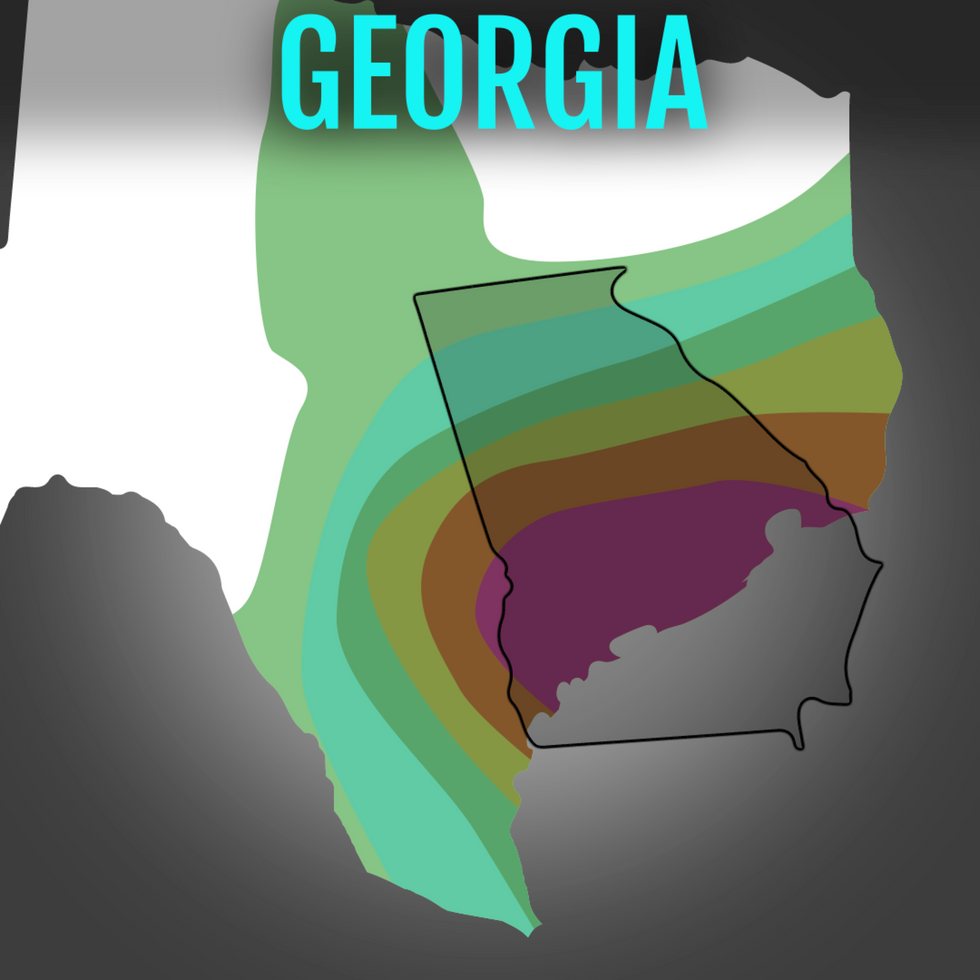 Texas is 4.5 times bigger than Georgia, which measures up at 59,425 square miles. The Peach State recently experienced extreme flooding when tropical storm Cindy hit the gulf coast.
Hawaii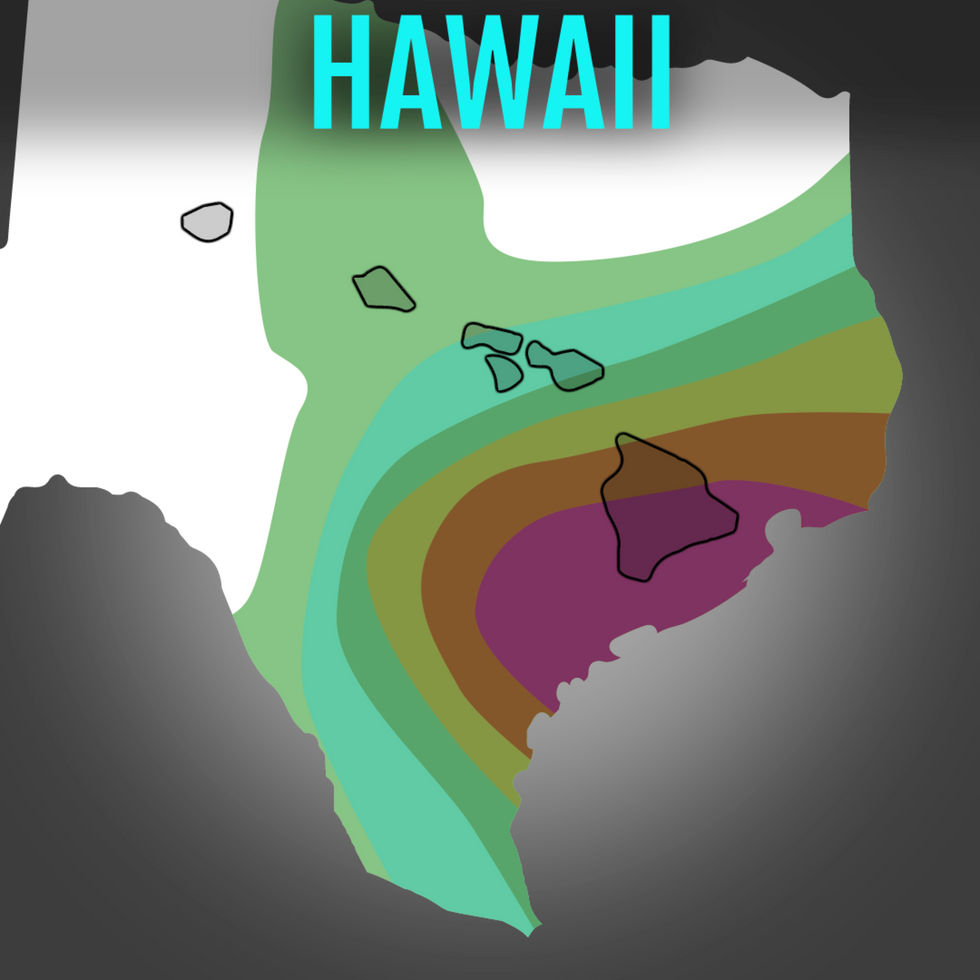 Texas is 25 times bigger than Hawaii. Hawaii's population is just about five percent of Texas', but it looks like all of Hawaii would have been affected by the hurricane had it hit this humid state. Hawaii averages about 17 inches of rainfall a year. Hurricane Iselle swept the Big Island in 2014, taking $66 billion in crop damage with it. Before that, the last time the state was affected by a hurricane was 1992 when hurricane Iniki passed over the islands and caused $1 billion in damage.
Idaho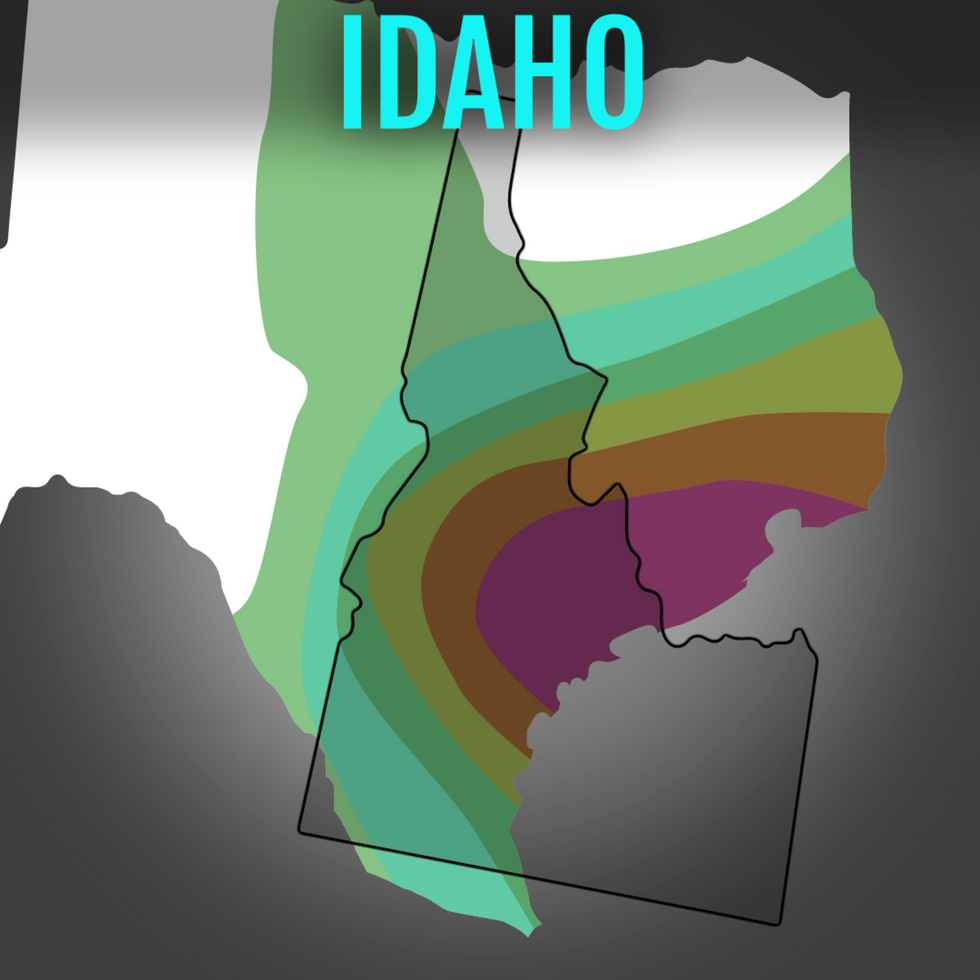 Texas is 3.2 times the size of Idaho. Idaho, which means "The Land of Many Waters" is home to the deepest river gorge in the United States. The state gets an average of about 12 inches of rain a year.
Illinois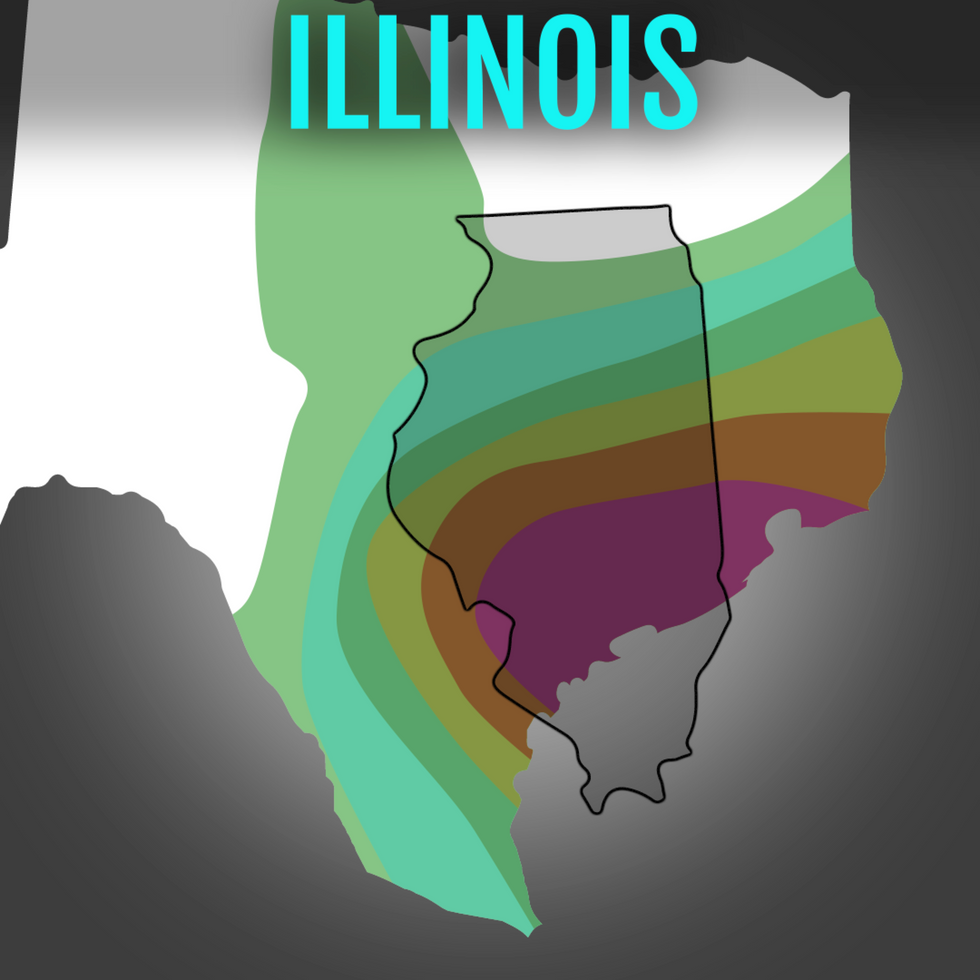 Texas is 4.9 times larger than Illinois and about twice its size in population. Nicknamed the Prairie State, Illinois gets about 39 inches of rain a year on average.
Indiana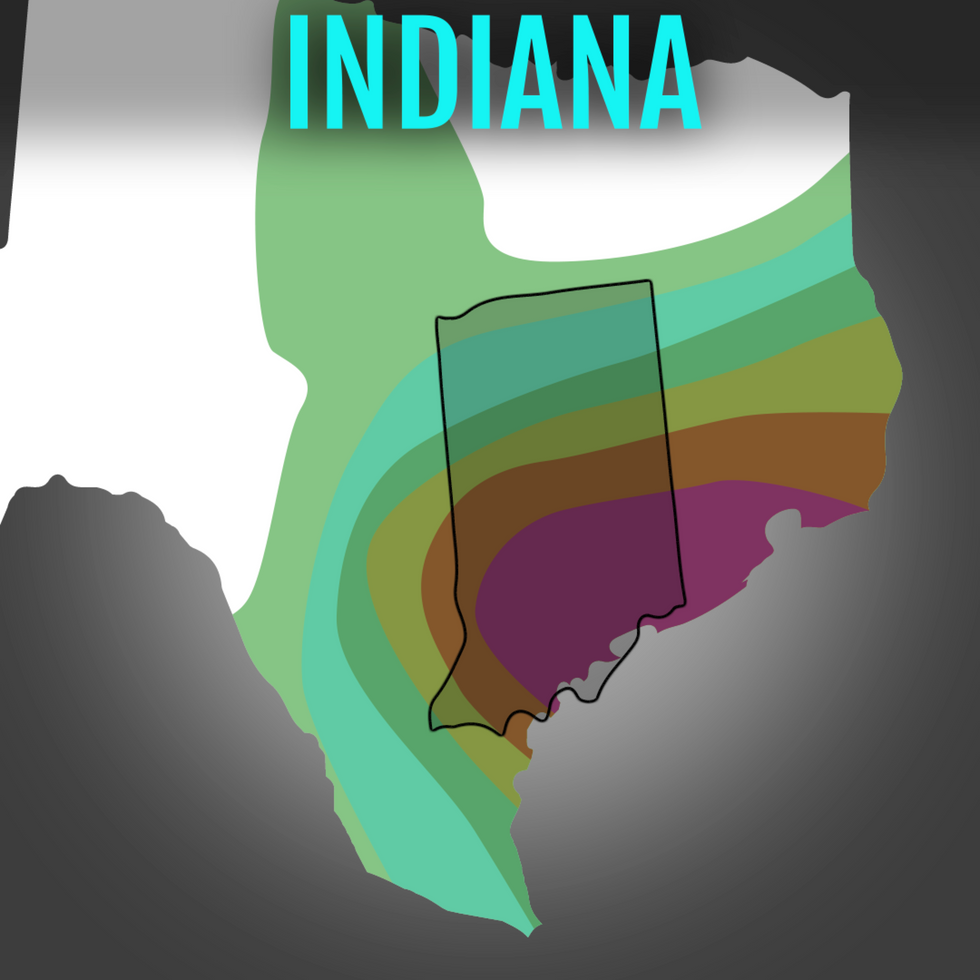 Texas is 7.4 times bigger than Indiana. Indiana, receives about 40 inches of rain a year. When Indiana suffered a flash flood in May of this year, some business were under almost 20 feet of water.
Iowa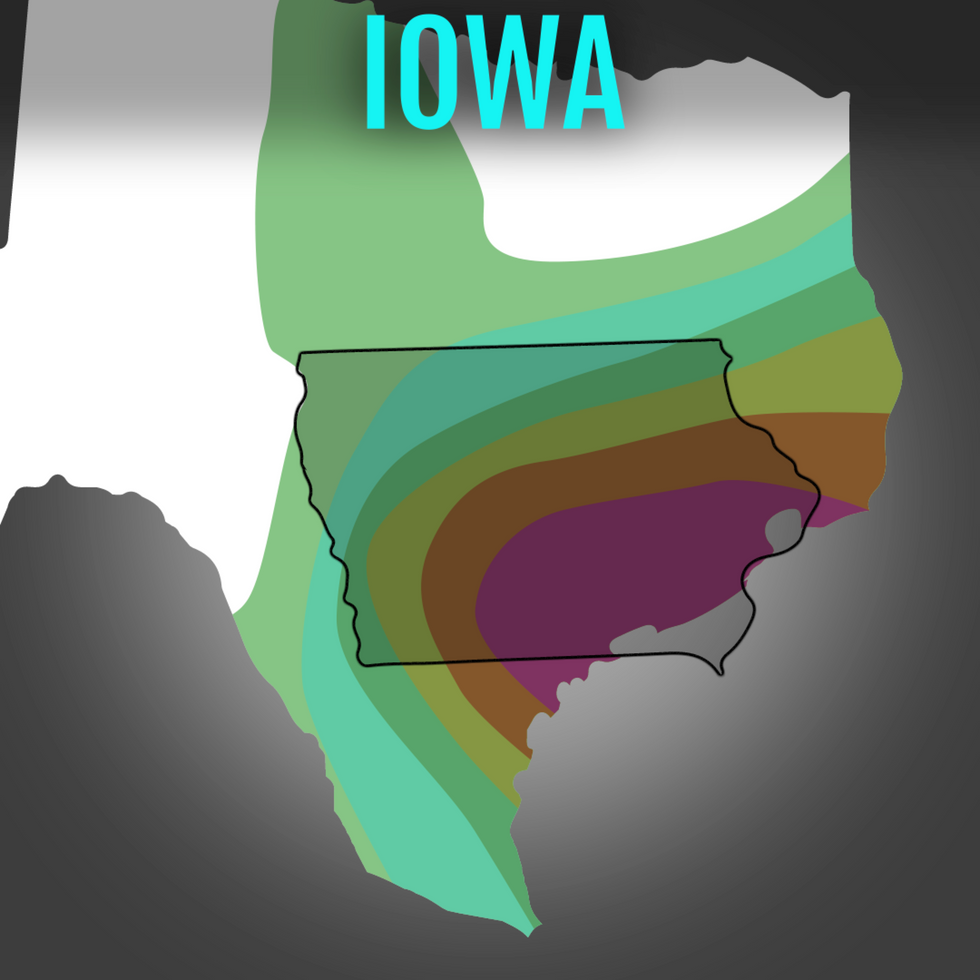 Texas is 4.8 times larger than Iowa. Iowa gets about 40 inches of rain and 15 inches a snow a year, on average. Iowa is the only state in the US whose eastern and western boarders are formed entirely by rivers.
Kansas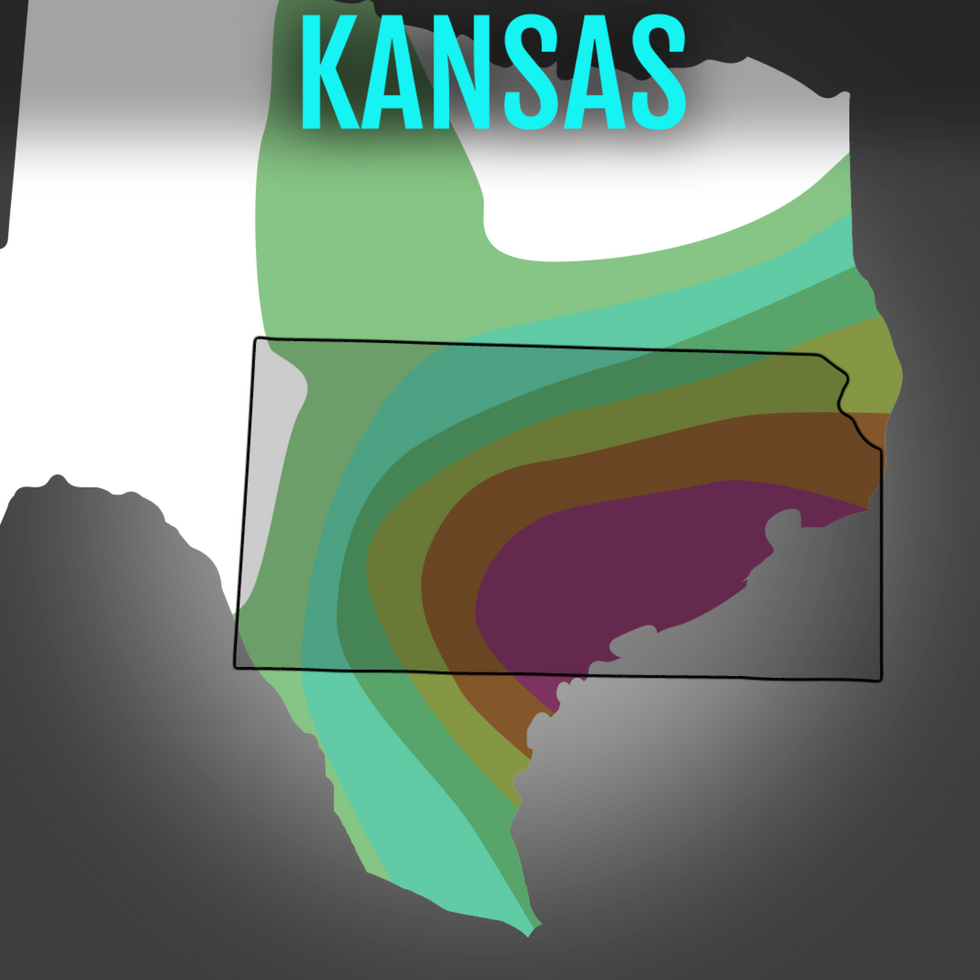 Texas is 3.3 times bigger than Kansas. Every type of prairie habitat can be found in this state. Dodge City, Kansas is the windiest city in the United States.
Kentucky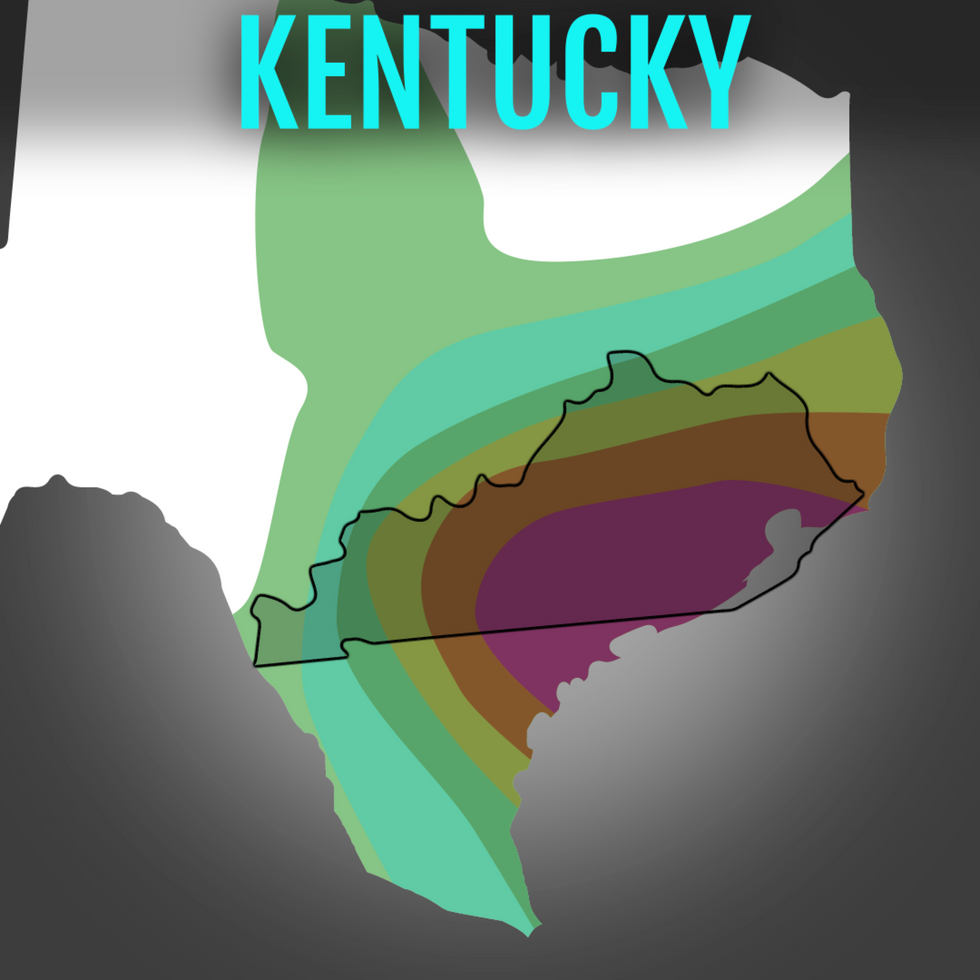 Texas is 6.7 times bigger than Kentucky. The Bluegrass State houses 4,436,974 people, which is just about sixteen percent of the population of Texas. Kentucky has more navigable rivers than any state in the union, other than Alaska.
Louisiana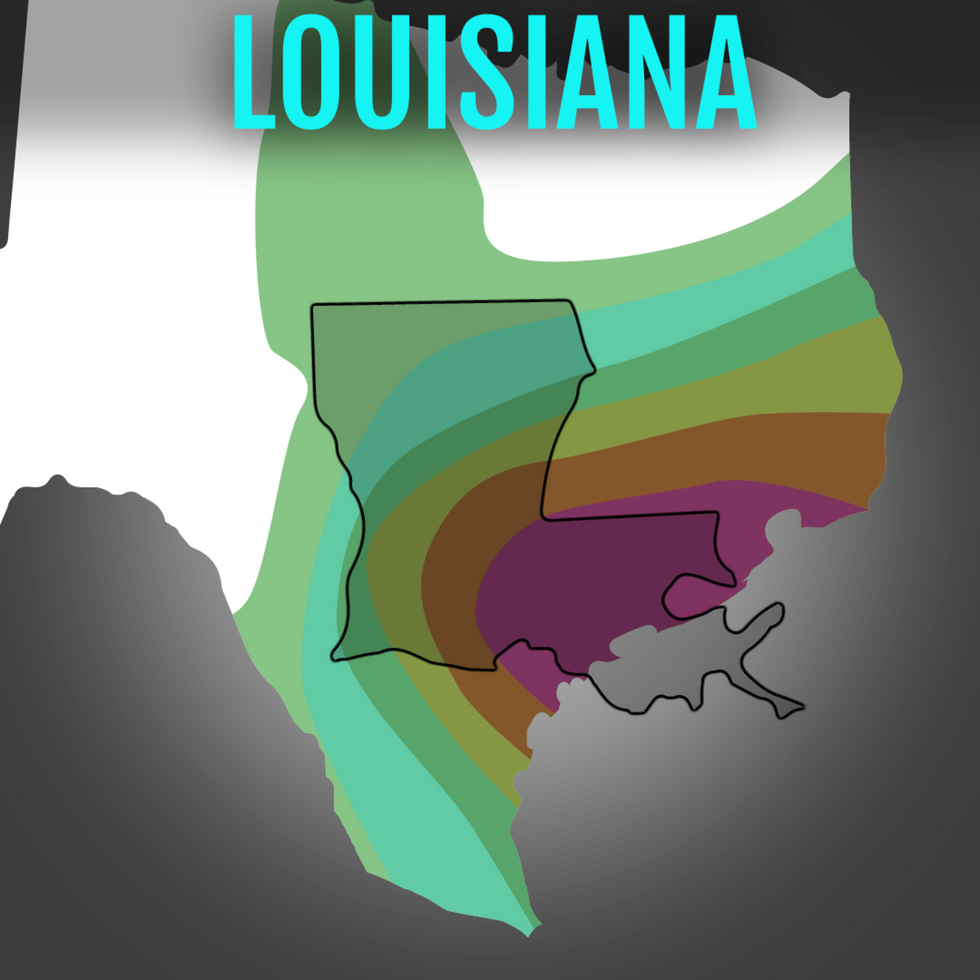 Texas is 5.1 times larger than Louisiana. The last hurricane that affected Louisiana was hurricane Isaac, which came seven years after hurricane Katrina. Almost 80 percent of New Orleans had to evacuate when hurricane Katrina hit the Pelican State in 2005.
Maine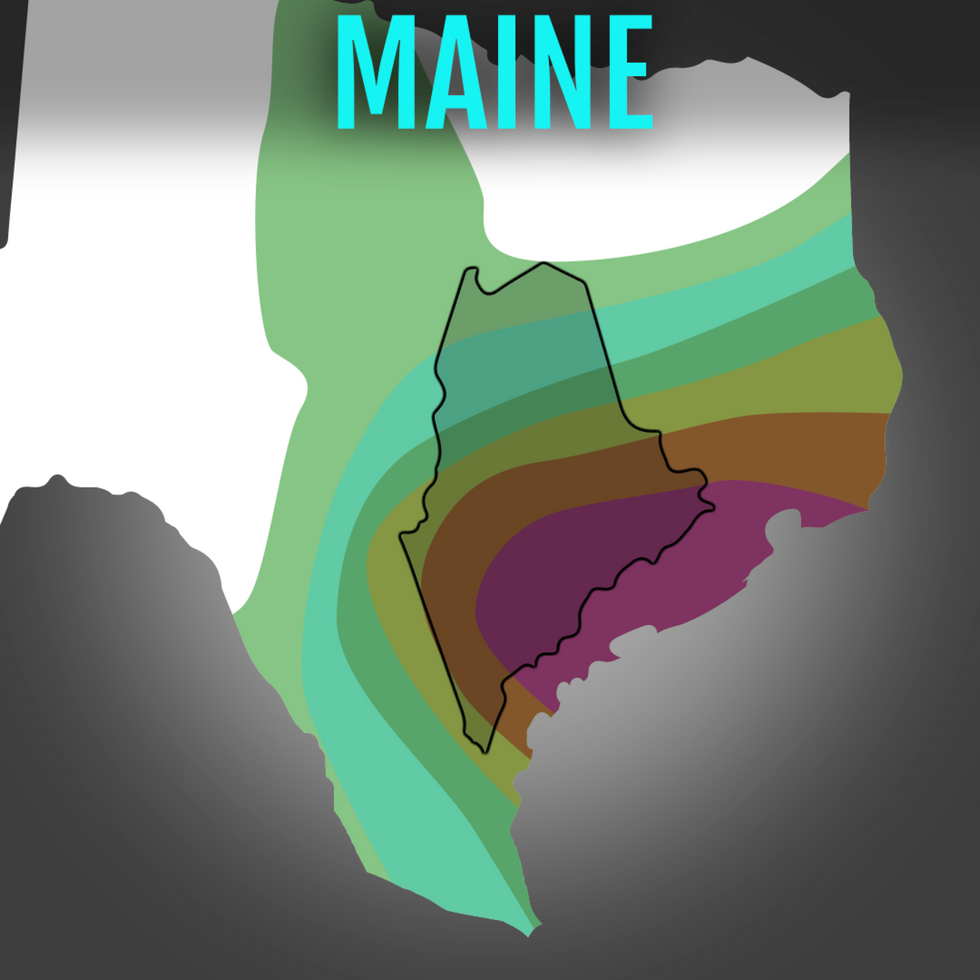 Texas is 7.6 times bigger than Maine. The state of Maine is 13.5 percent water. The last time there was heavy flooding in Maine was during 2016.
Maryland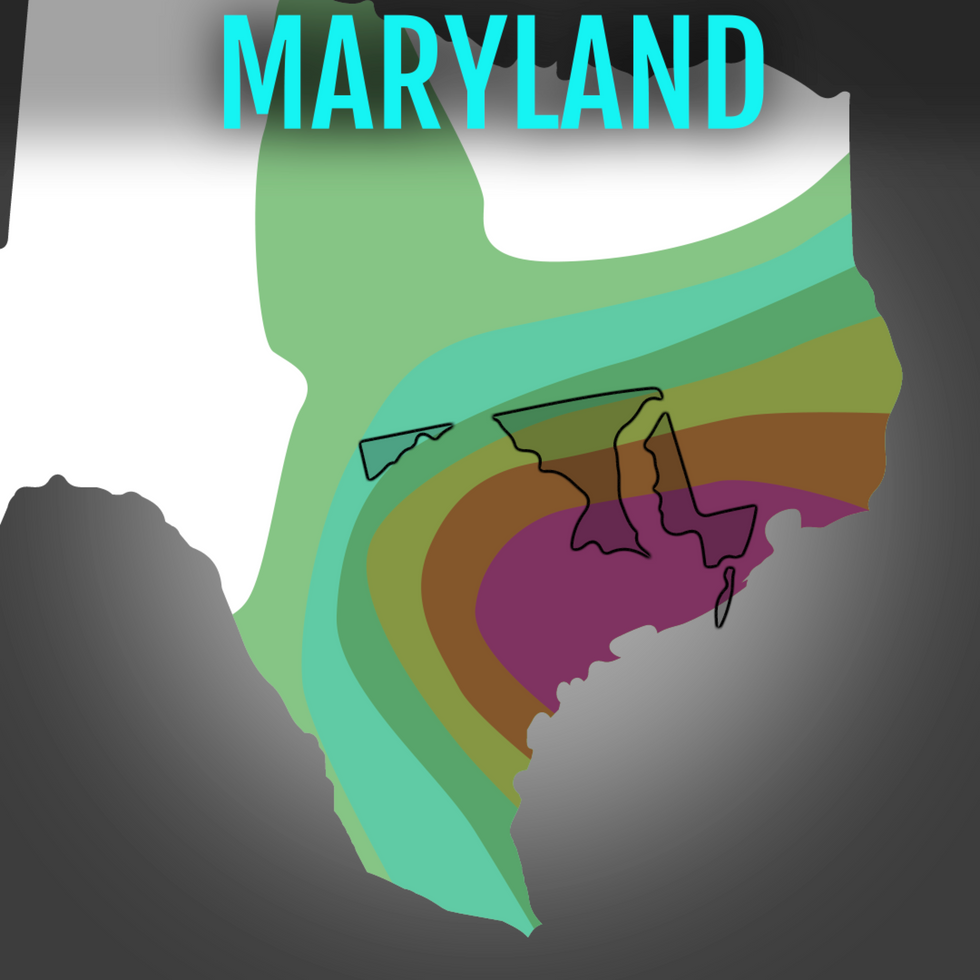 Texas is 22 times larger than Maryland! Maryland, called the Old Line State, is said to be one of the states most susceptible to damage from climate change. Maryland suffered heavy floods in 2016 when a thunderstorm dumped about six inches of rain in two hours.
Massachuesetts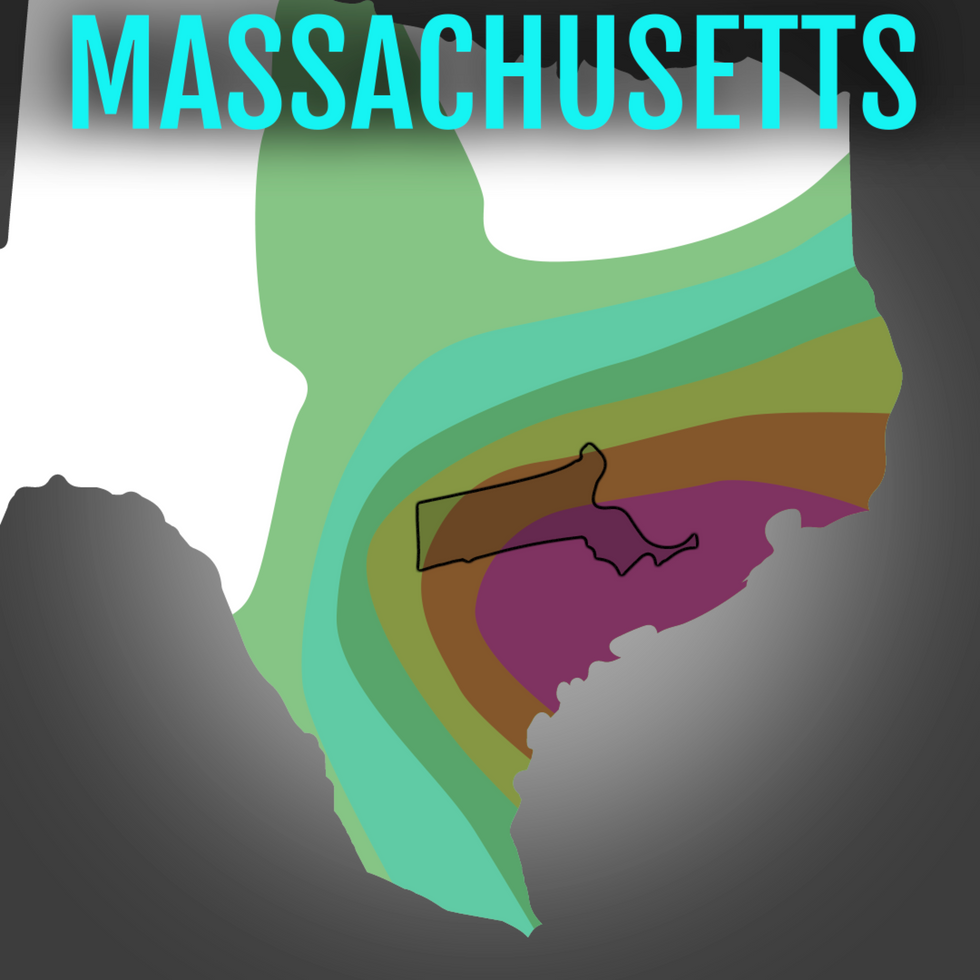 Texas is 26 times bigger than Massachusetts! Massachusetts, which means "a large hill place" is known for Boston Terriers, Boston Cream Pie, and the American Elm.
Michigan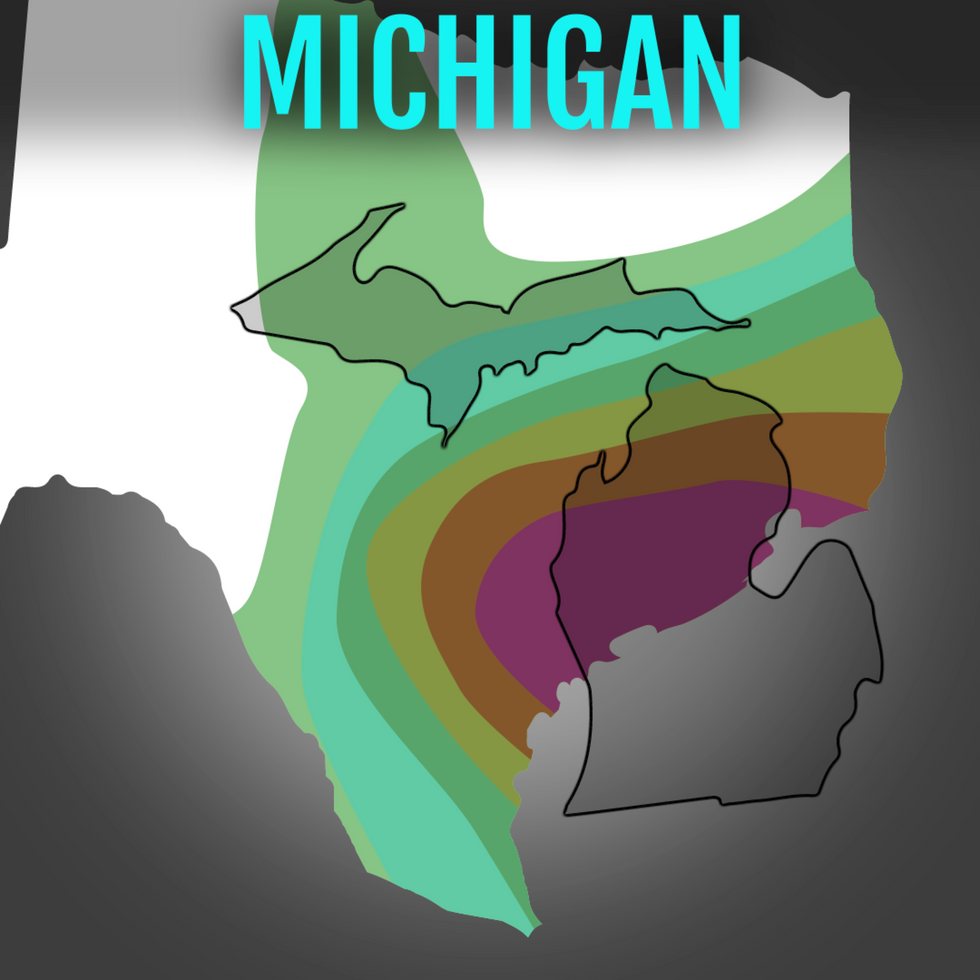 Texas is 2.7 times larger than Michigan. The Wolverine State is almost 42 percent water. If you're in Michigan, you're never more than six miles from a natural water source.
Minnesota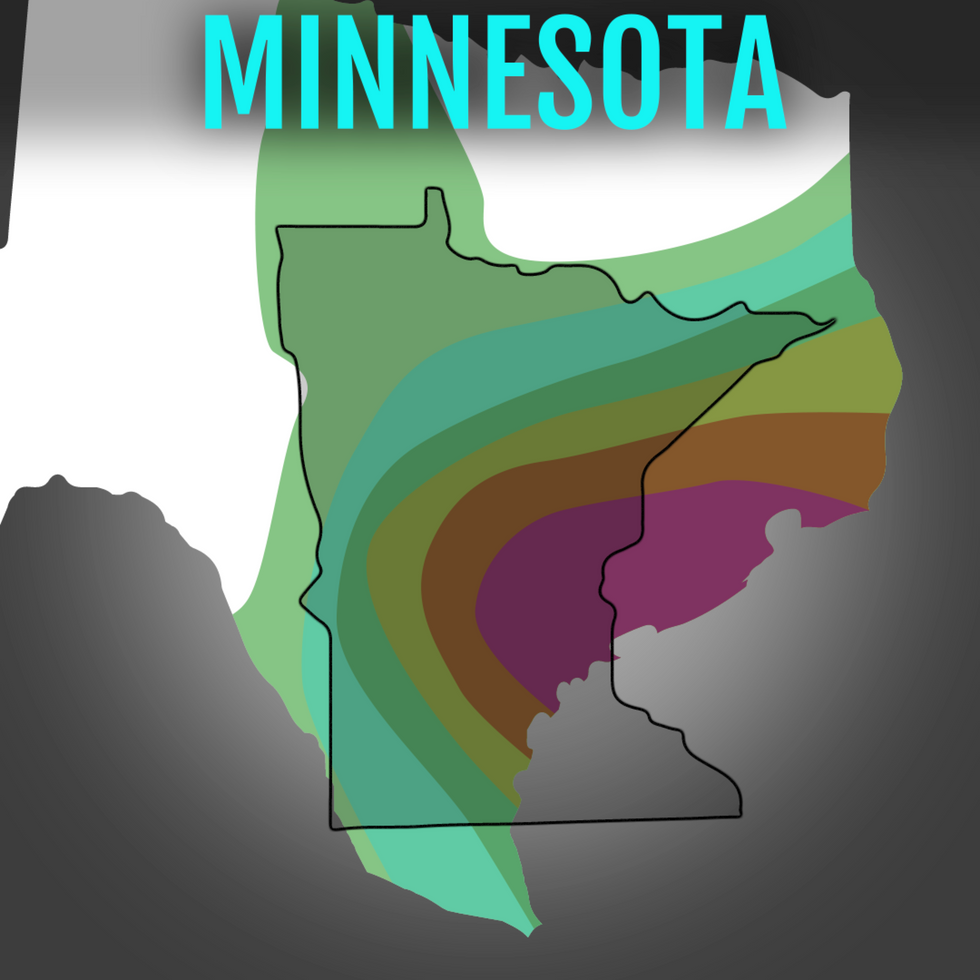 Texas is 3.1 times bigger than Minnesota. Minnesota has about 90,000 miles of shoreline due to its many lakes, rivers, and streams.
Mississippi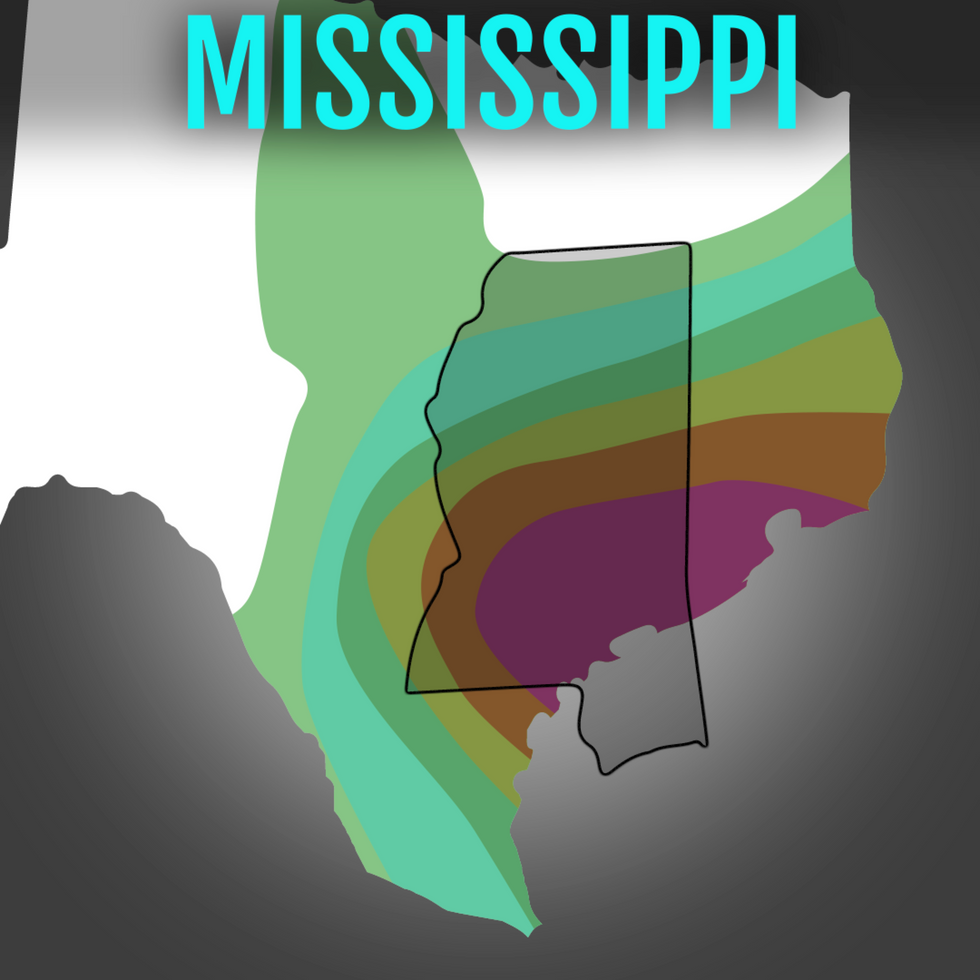 Texas is 5.6 times larger than Mississippi. The Magnolia State averages about 26 inches of rain a year. The state name is based on the Ojibwa word
messipi
which means "big river".
Missouri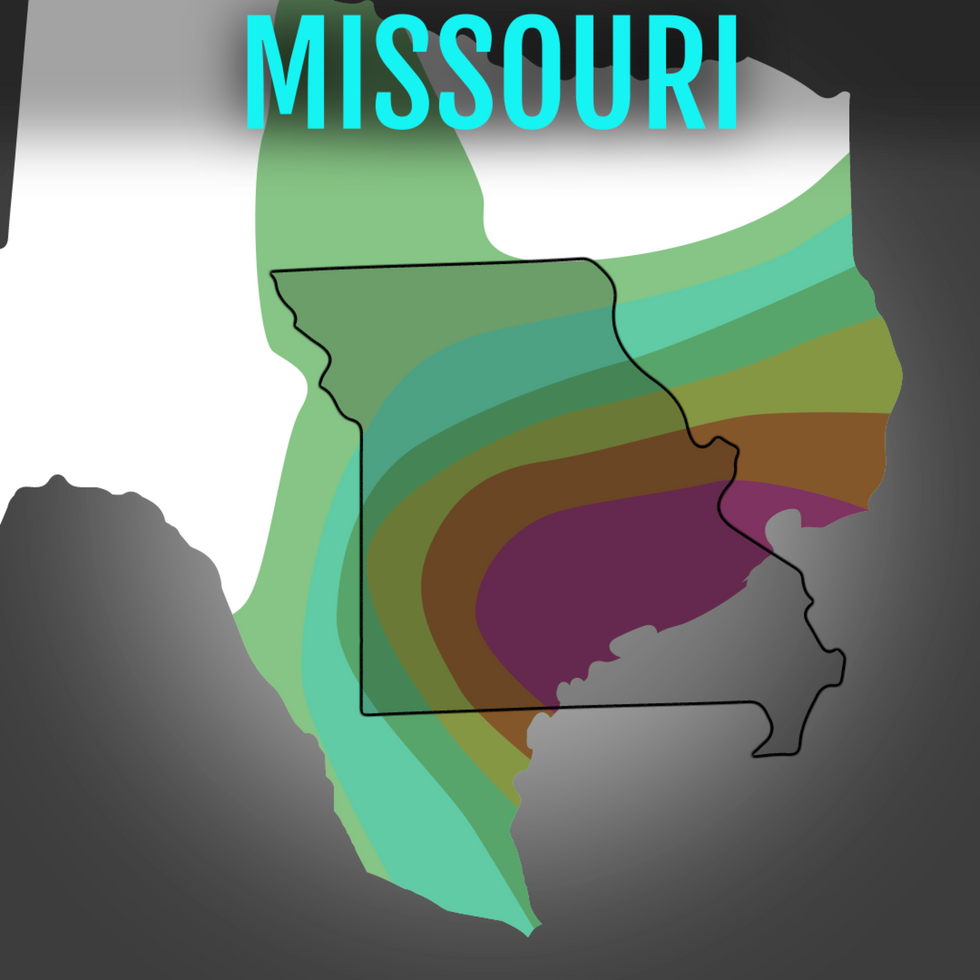 Texas is 3.9 times bigger than Missouri. In June of this year, there was a flash flood in Missouri that closed roads and displaced livestock. Missouri is the 18th most populous state at 6,093,000 citizens.
Montana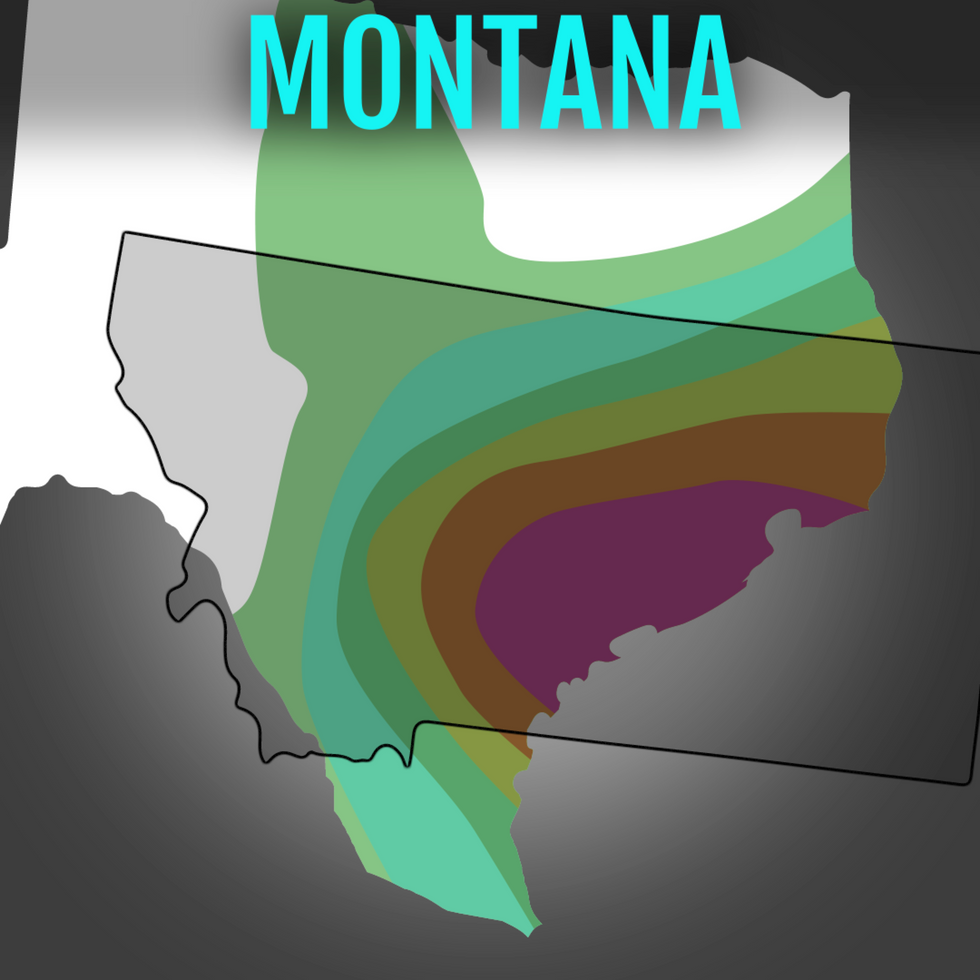 Texas is 1.83 times larger than Montana. In 1964, Montana got 16 inches of rain in two days. The flood that resulted is considered Montana's worst natural disaster. Montana is the 44th most populous state, with 1,042,520 residents.
Nebraska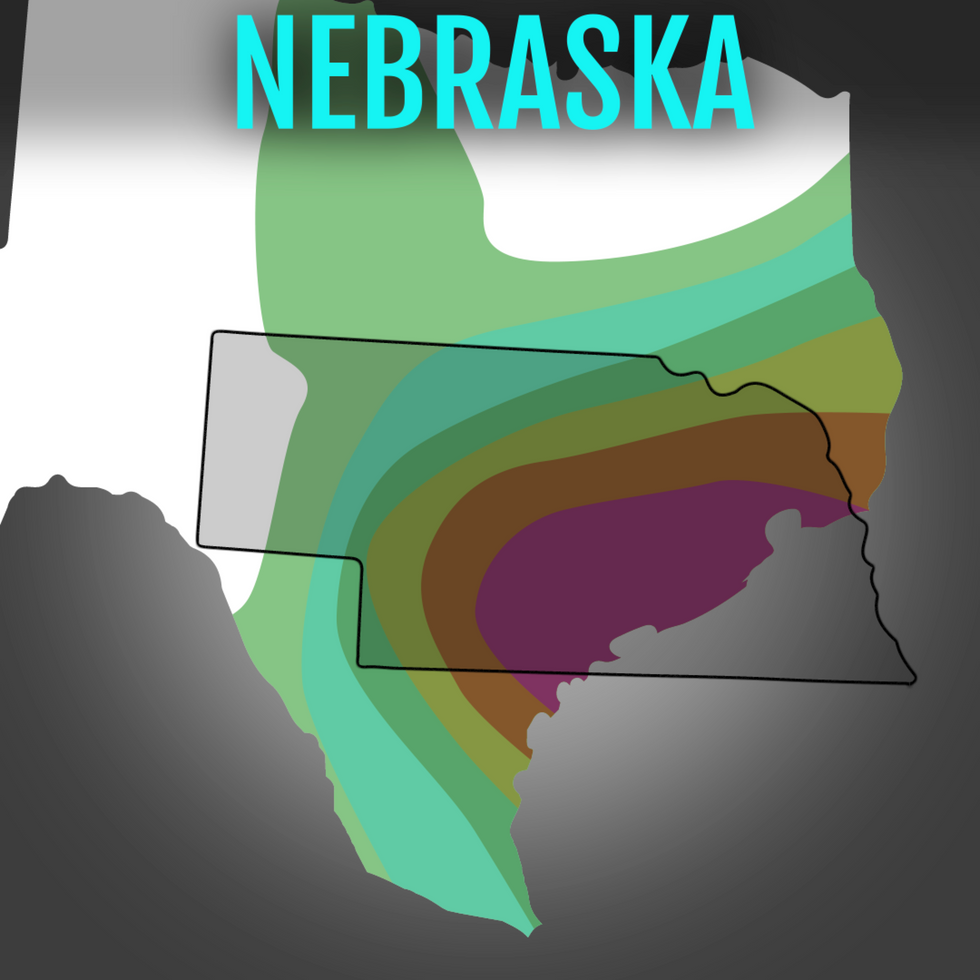 Texas is 3.5 times bigger than Nebraska. The Cornhusker State is home to the 9-1-1 emergency system. It ranks 37th in population size and 16th in square area.
Nevada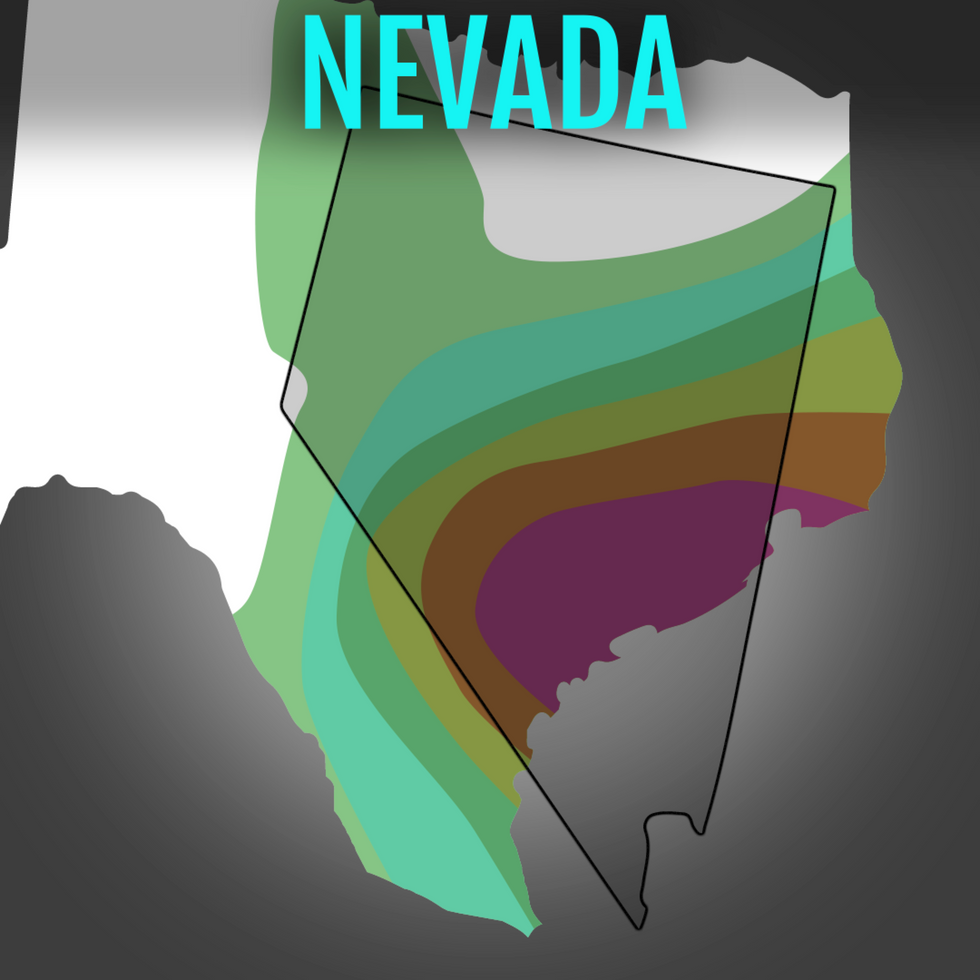 Texas is 2.4 times larger than Nevada. The Silver State is the driest state in the United States, getting only seven inches of rain on average each year.
New Hampshire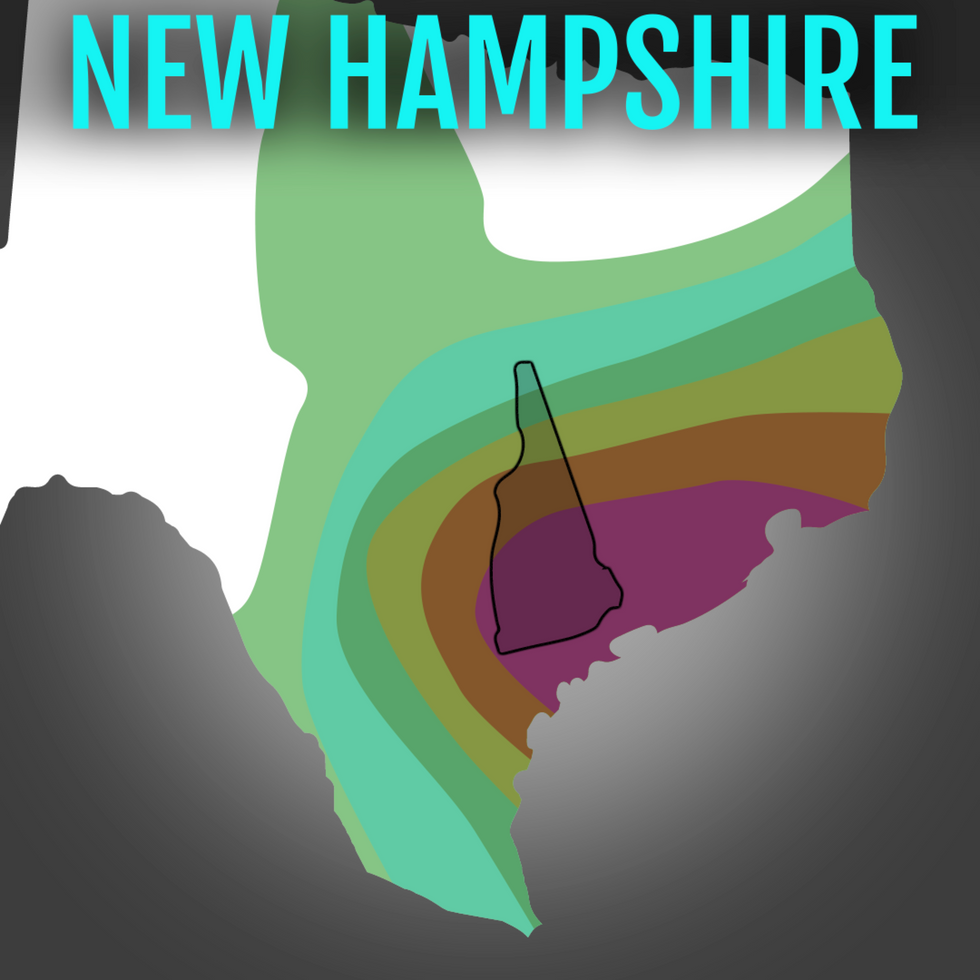 Texas is 29 times bigger than New Hampshire! New Hampshire, home of poet Robert Frost, usually gets between 60 and 100 inches of snow each year and about 40 inches of rain. In June, the National Weather Service posted seven tornado warnings for the state, which is more than it had ever issued in a year.
New Jersey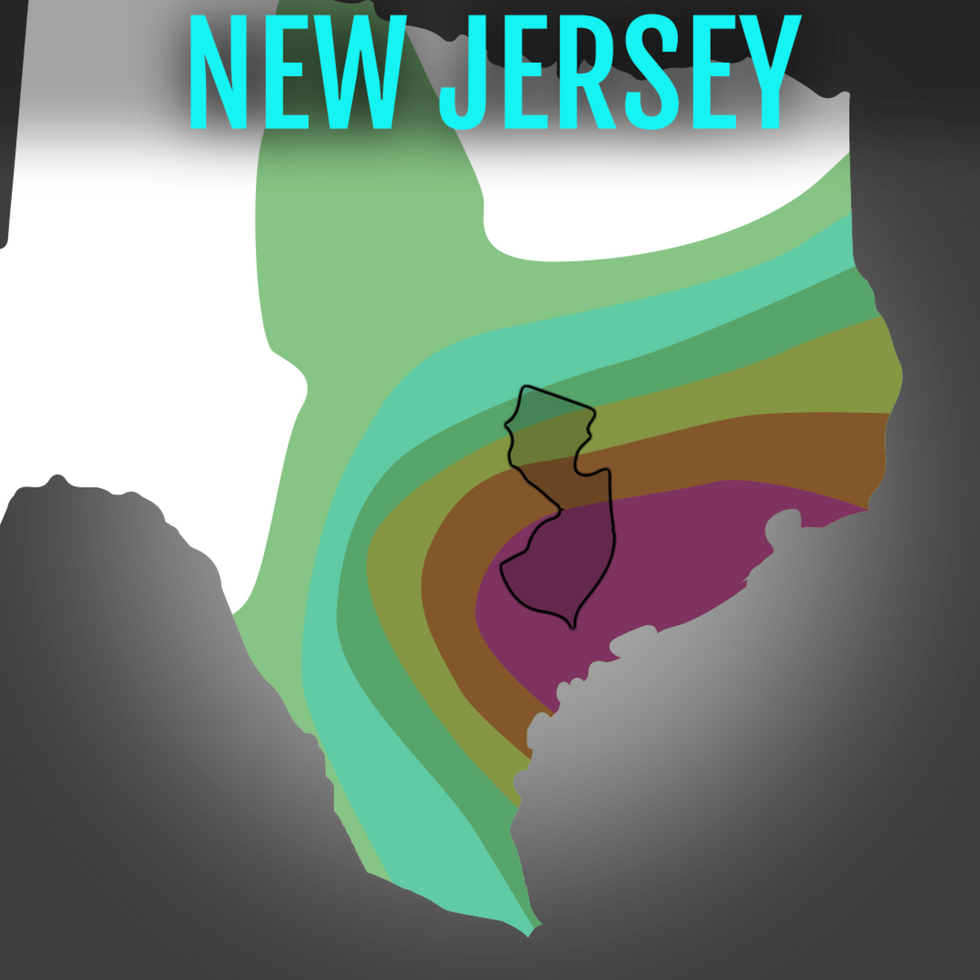 Texas is 31 times larger than New Jersey! The Garden State, which has been home to Count Basie, Jon Bon Jovi, Bruce Springsteen, and Albert Einstein, is the 47th smallest state. However it is 11th in population, with 8,944,469 residents.
New Mexico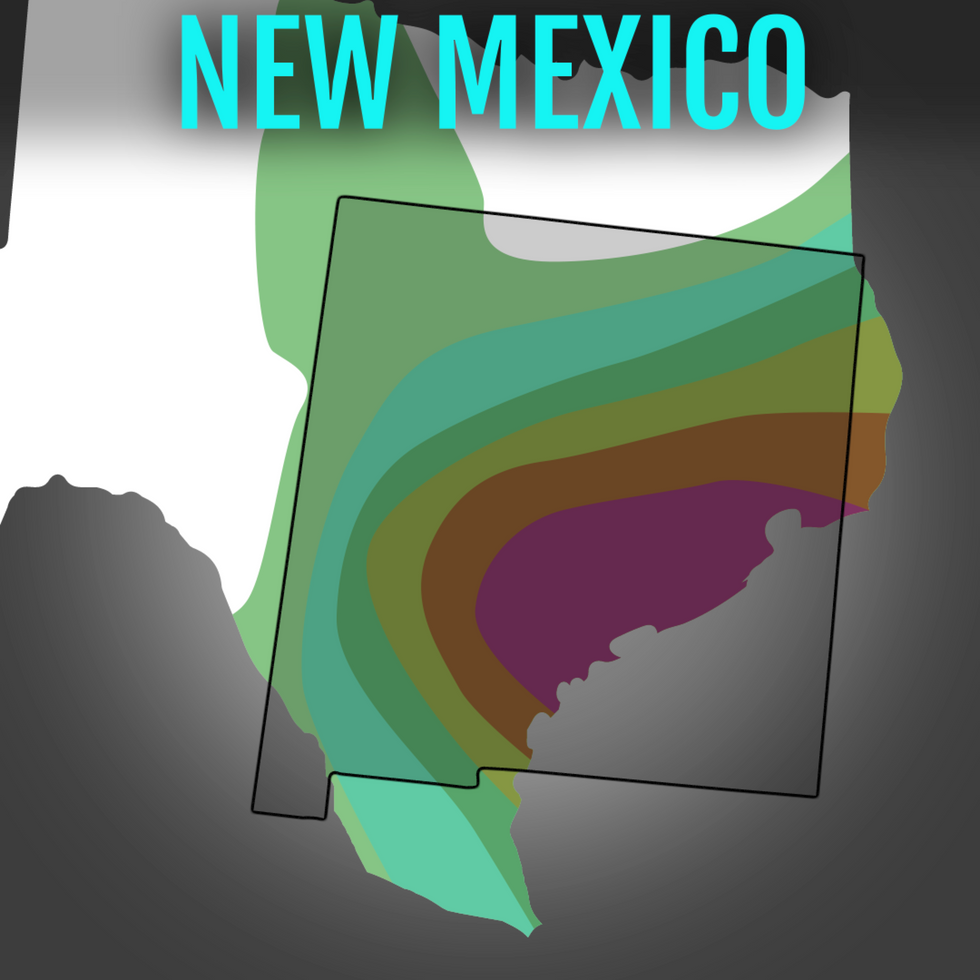 Texas is 2.2 times bigger than New Mexico. Nicknamed "The Land of Enchantment", New Mexico is the fifth largest state at 121,589 square miles.
New York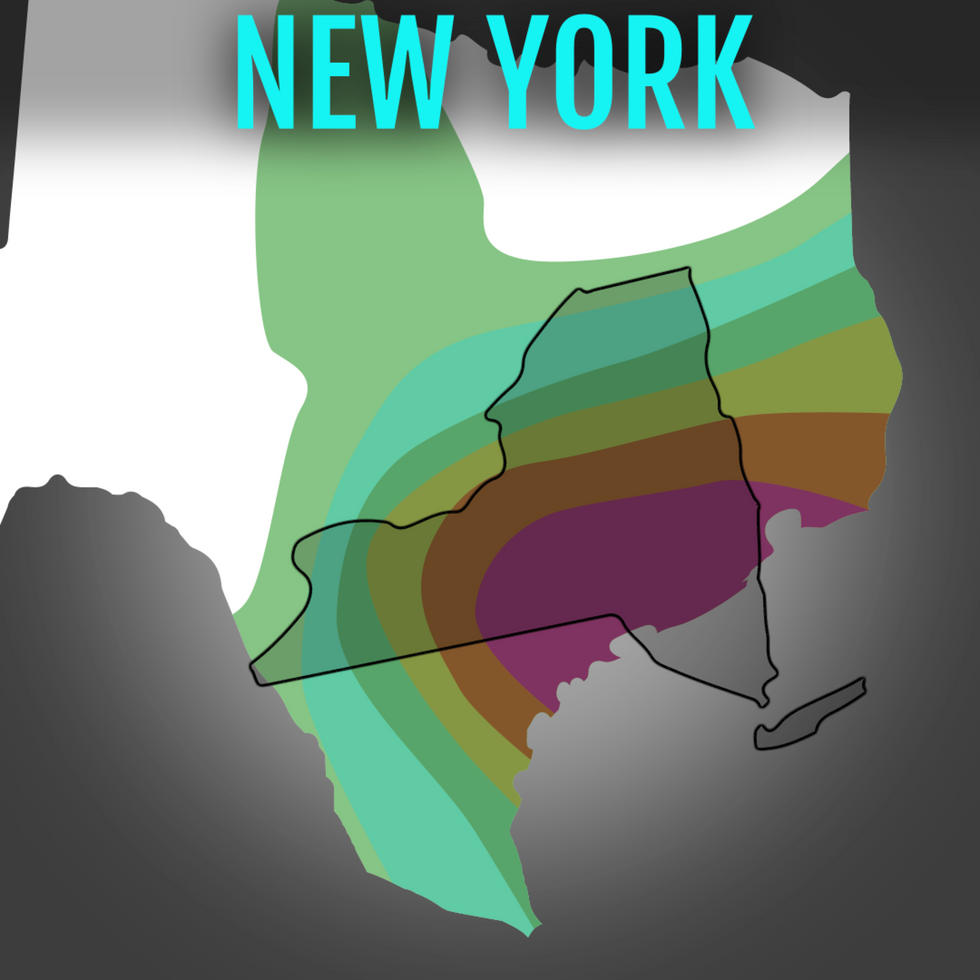 Texas is 4.9 times larger than New York. The Empire State is the fourth most populous state with 19,745,289 residents. Flash flooding in New York in May of this year caused road and transit closures.
North Carolina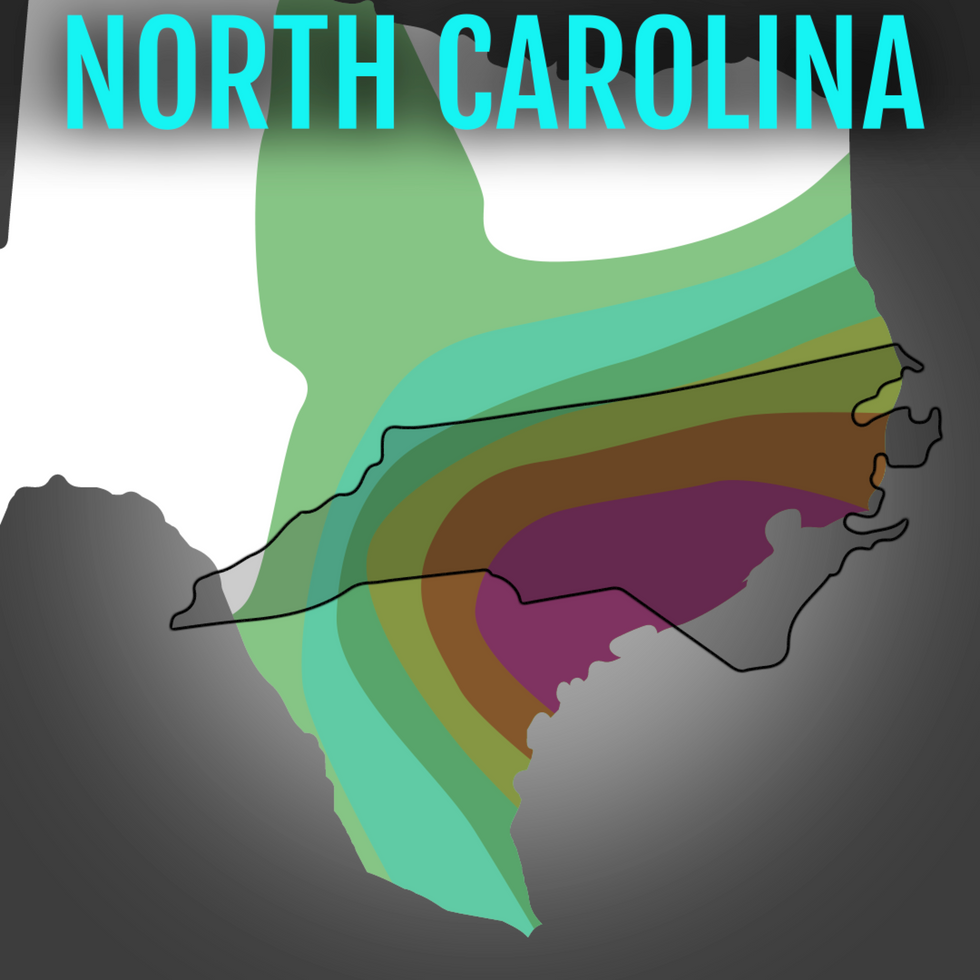 Texas is 5 times bigger than North Carolina. The Old North State is ranked 9th in population, at 10,146,788 citizens. The worst flooding since hurricane Matthew plagued the state in April of this year.
North Dakota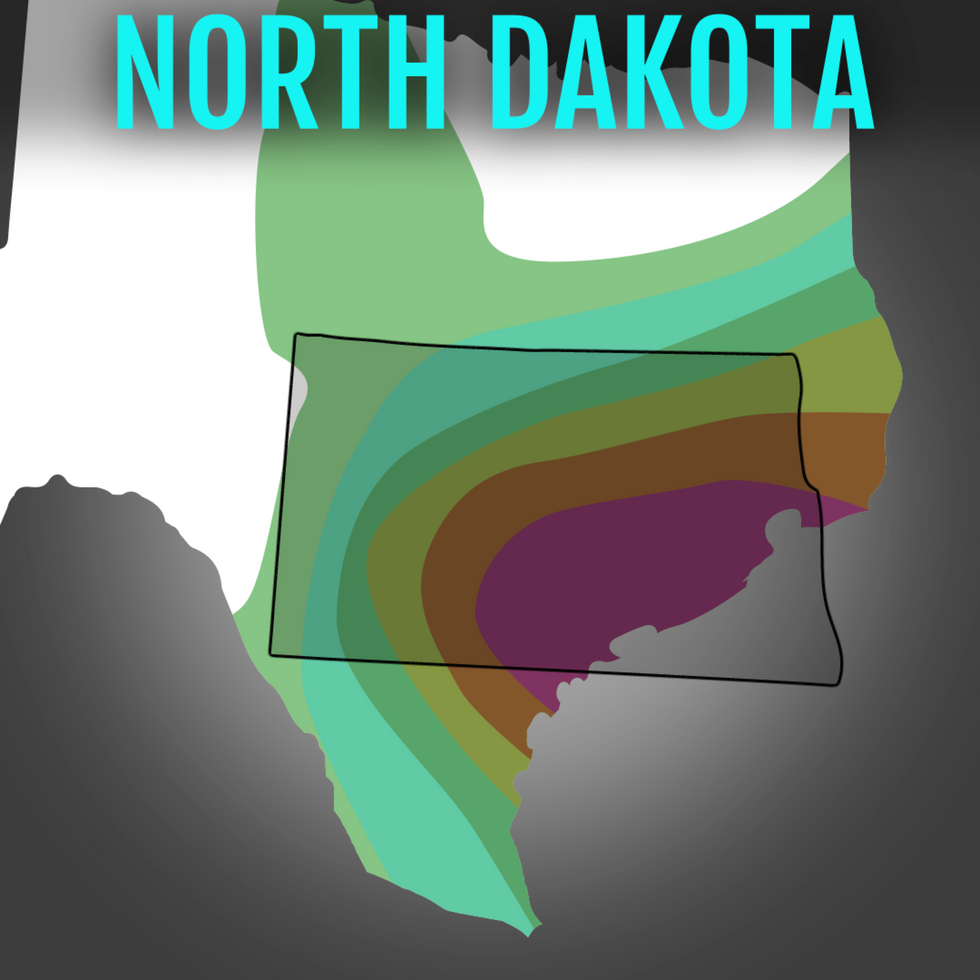 Texas is 3.8 times larger than North Dakota. The Rough Rider state ranks 47th in state population, with 757,952 residents.
Ohio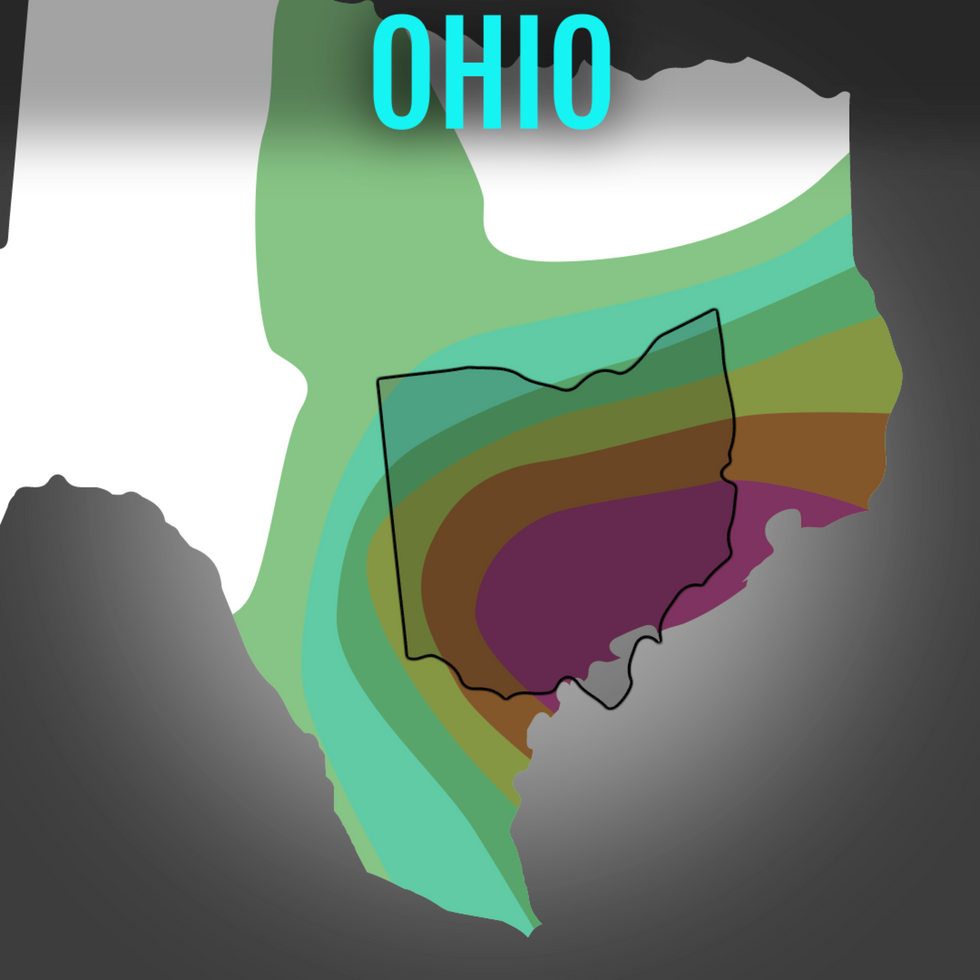 Texas is six times bigger than Ohio. Fifty percent of the population of the United States lives within 500 miles of Columbus, Ohio. In July of this year, many residents in central Ohio had to evacuate because of flash flooding.
Oklahoma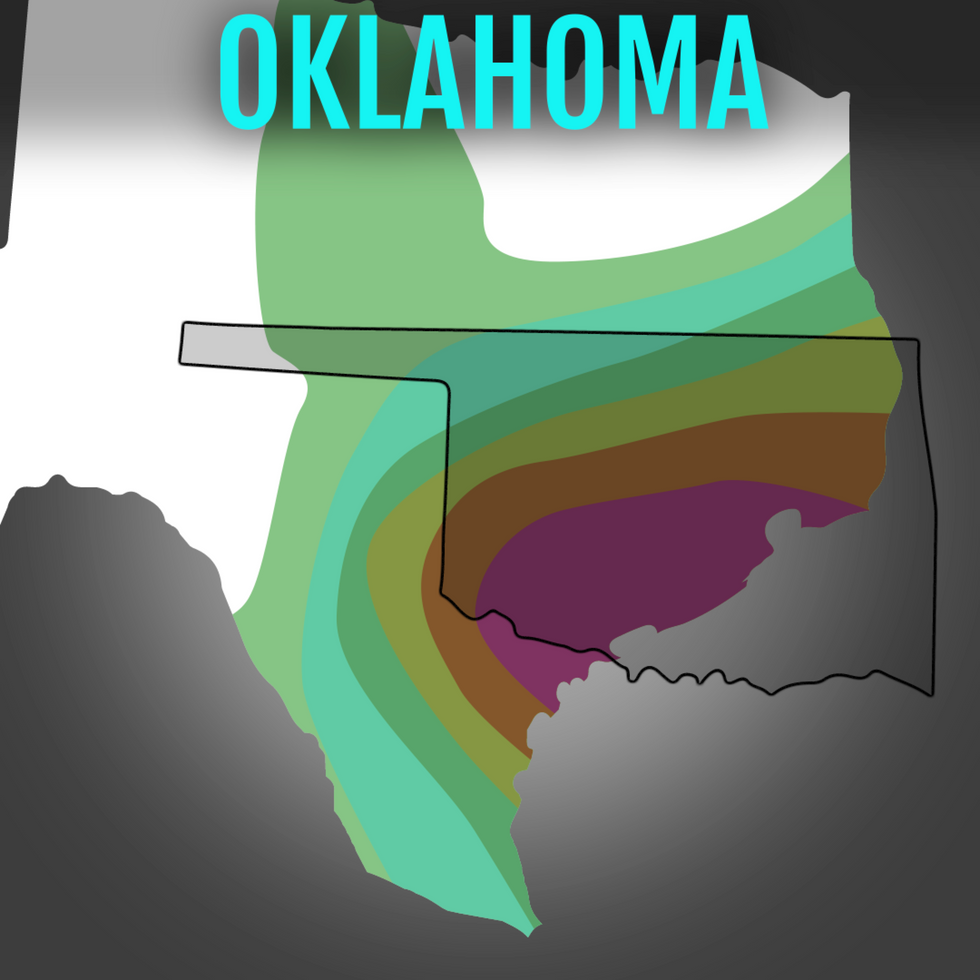 Texas is 3.8 times as big as Oklahoma. Oklahoma, which is famous for the National Cowboy Hall of Fame, is ranked 20th in size and 28th in population.
Oregon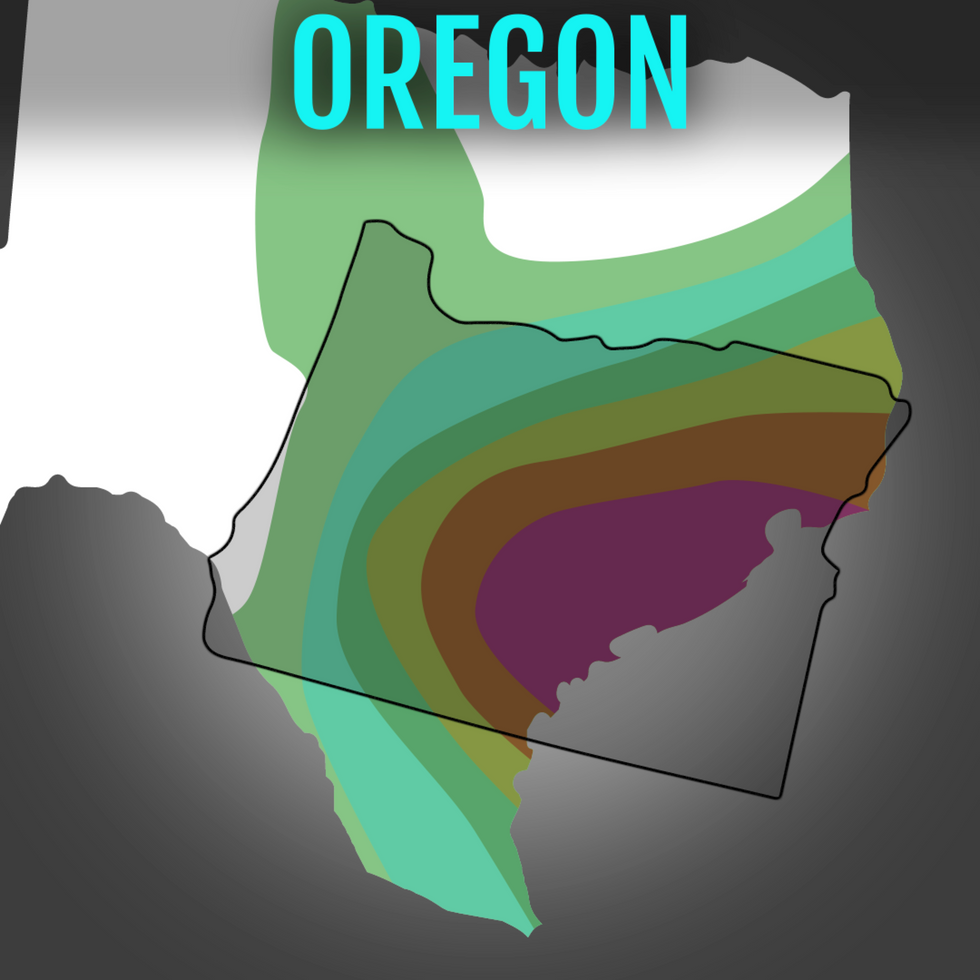 Texas is 2.8 times as big as Oregon. The Beaver State is no stranger to rain and gets an average of about 40 inches of rain a year.
Pennsylvania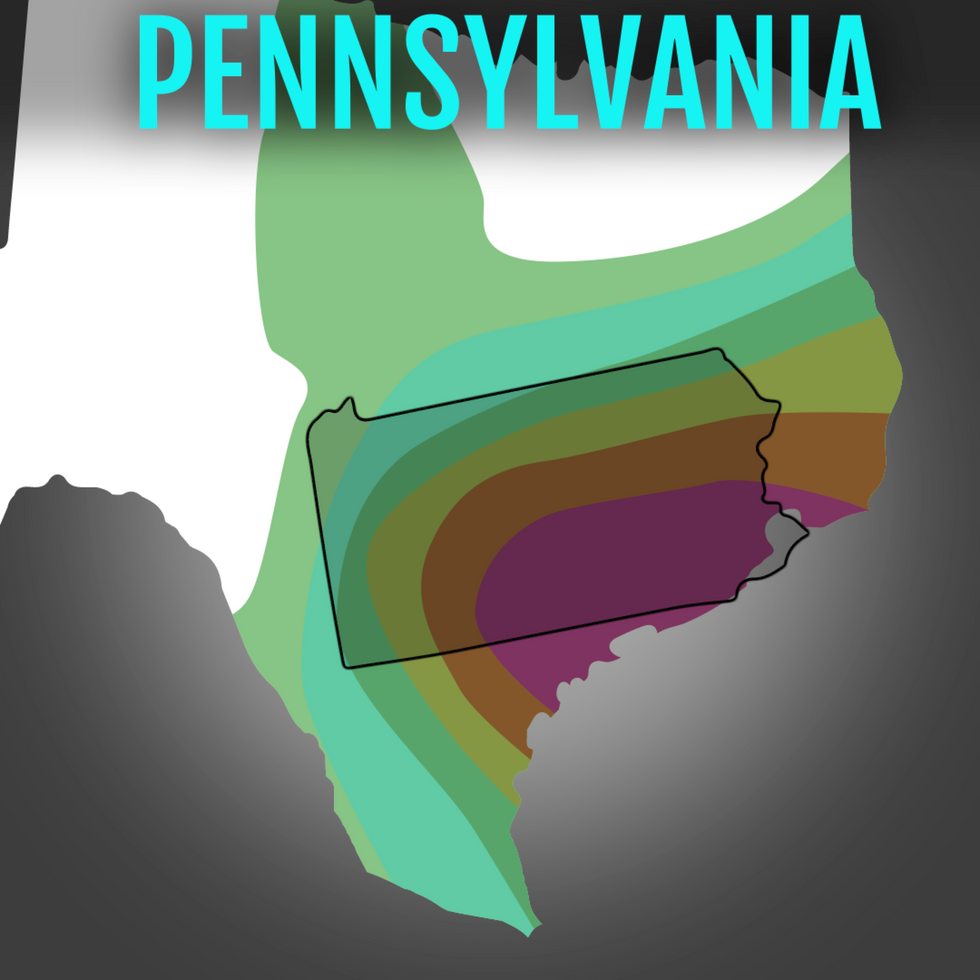 Texas is 5.8 times larger than Pennsylvania. It ranks sixth in population, with a total of 12,784,227 residents. Flash flooding hit some areas in Pennsylvania in July, flooding some people's homes.
Rhode Island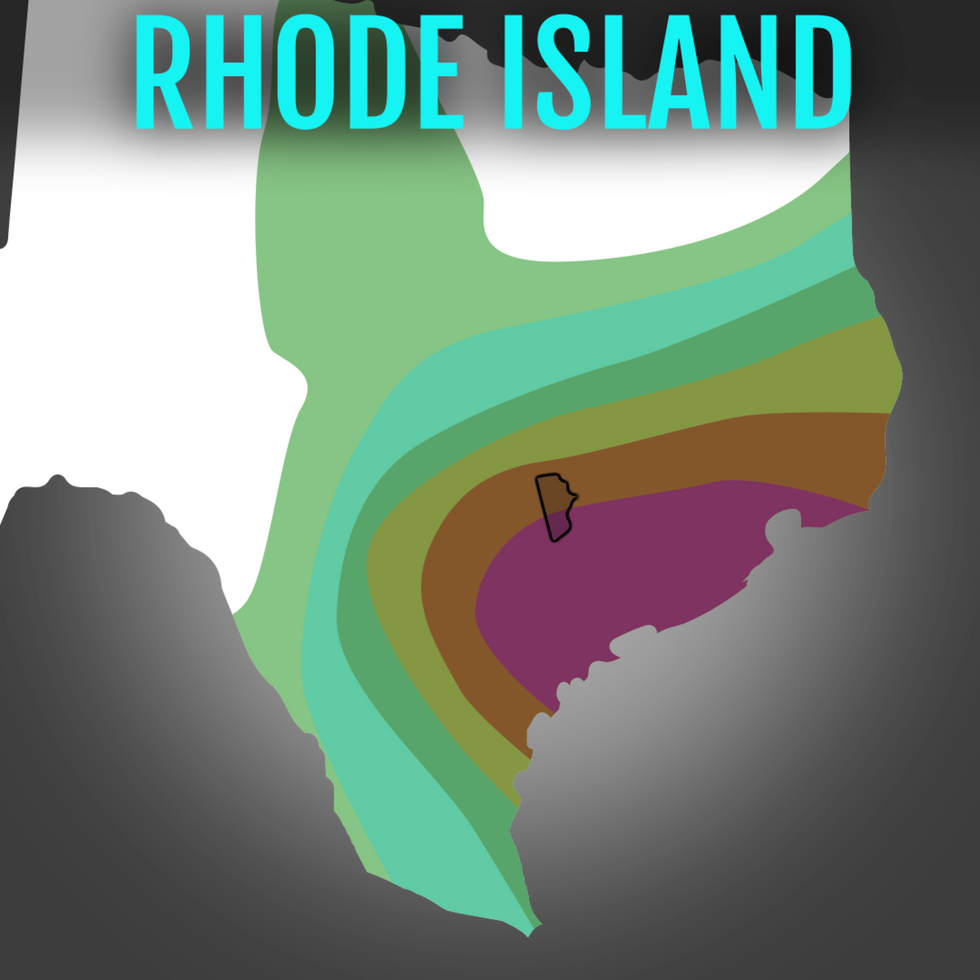 Texas is 222 times bigger than Rhode Island! Rhode Island is the smallest state and is home to 1,056,426 people.
South Carolina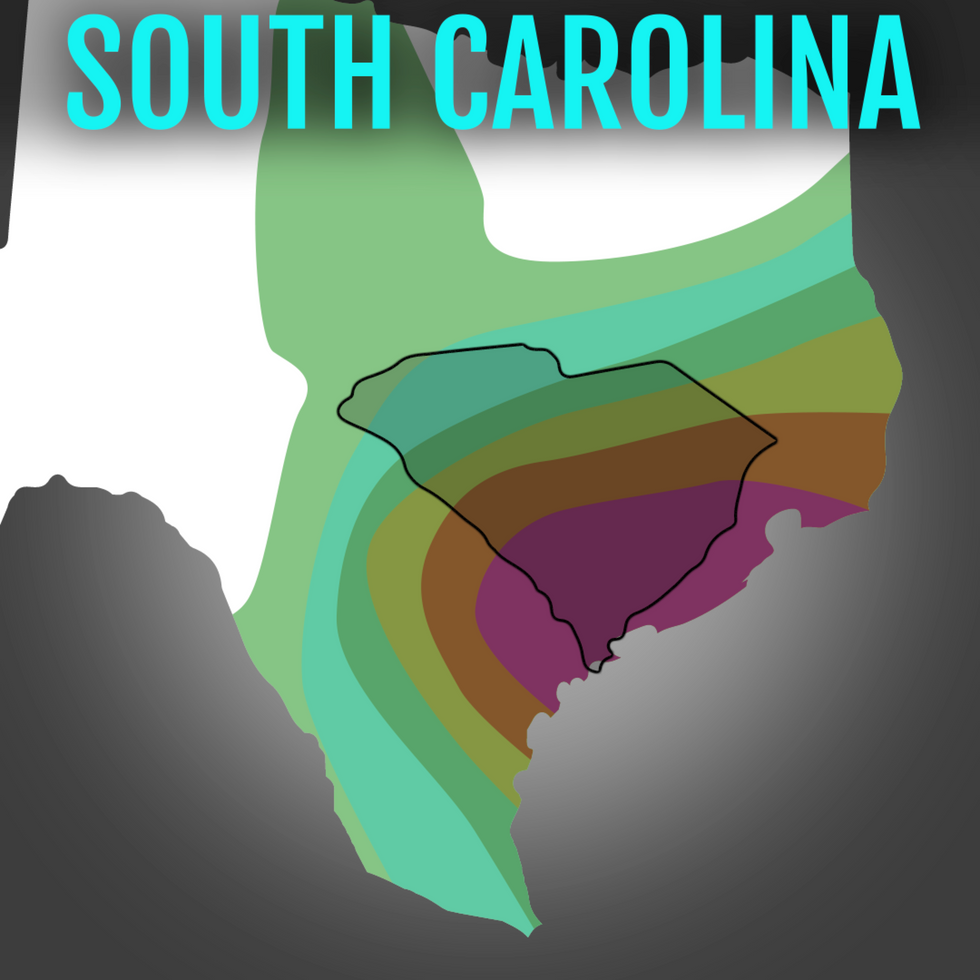 Texas is 8.4 times as big as the state of South Carolina. Back in 2015, the state was hit with historic flash flooding in the month of October.
South Dakota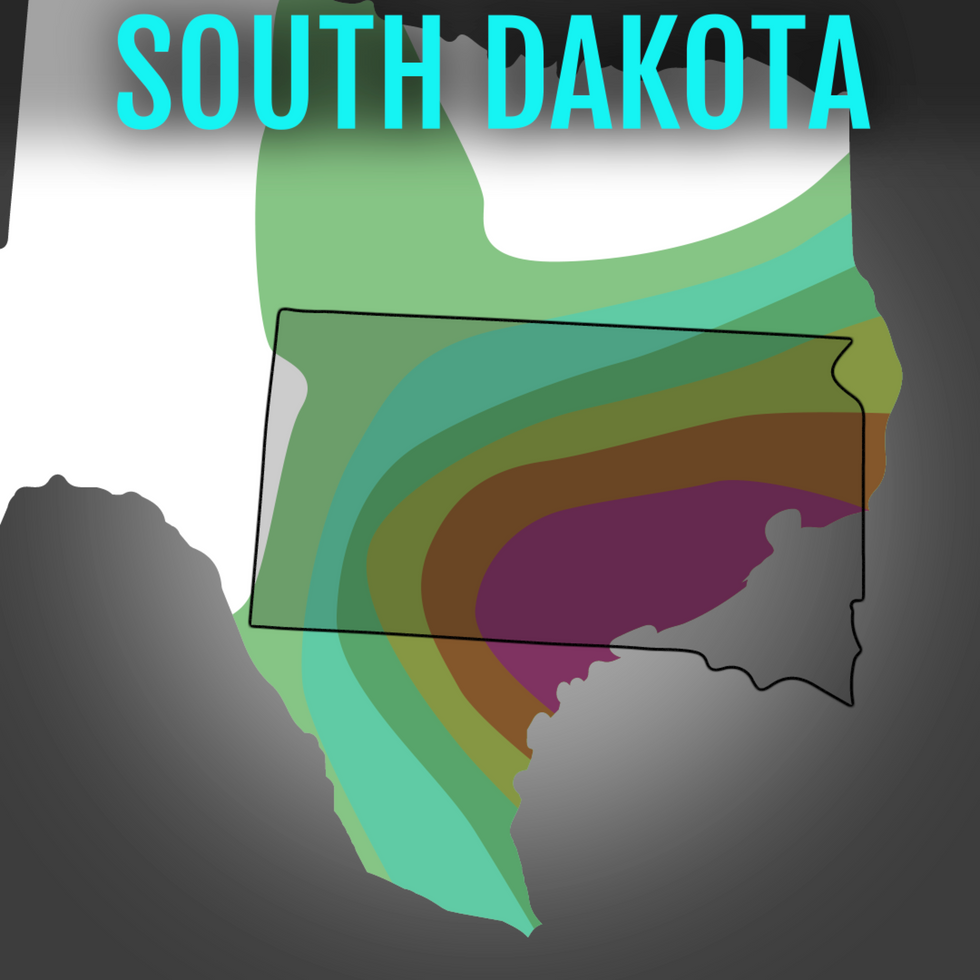 Texas is 3.5 times as big as South Dakota. Thanks to many lakes being within South Dakota's borders, the state has more miles of shoreline than the state of Florida.
Tennessee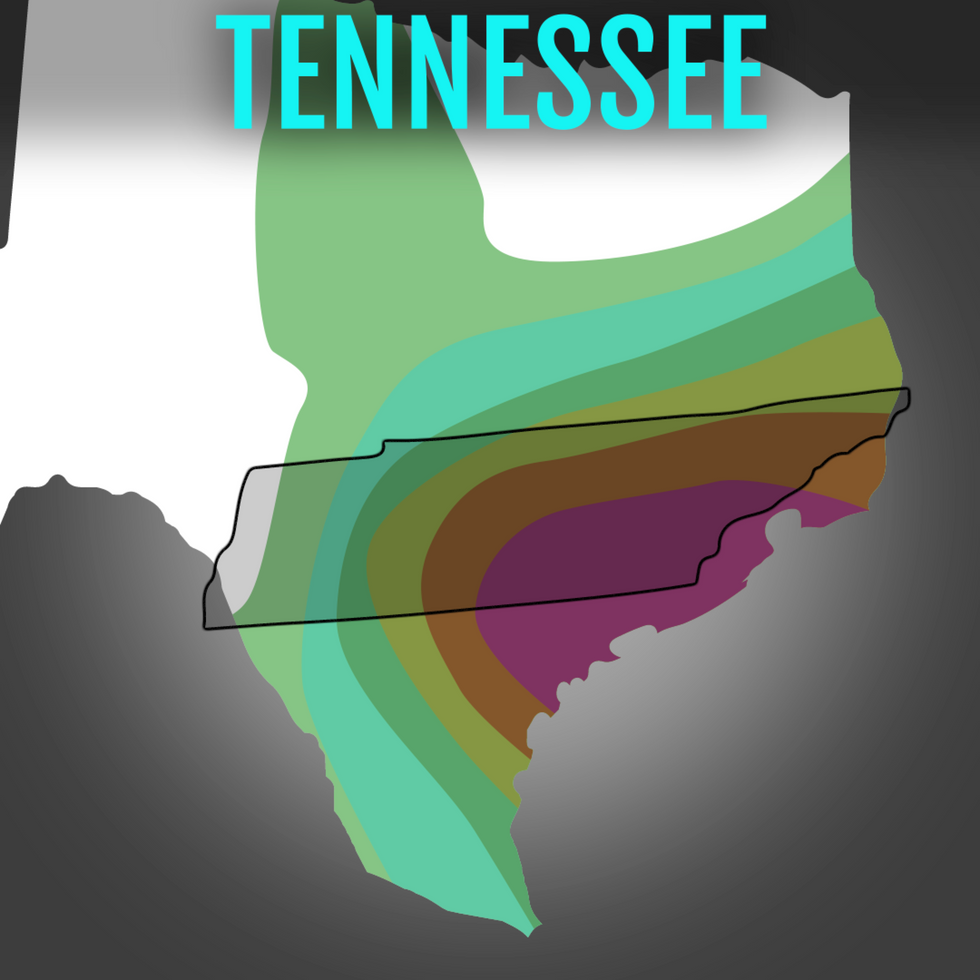 Texas is 6.4 times as big as the state of Tennessee, meaning that if Hurricane Harvey hit Tennessee, the entire state could have been underwater. The state was named after a Cherokee town called "Tanasi," which has been said to mean "meeting place," "winding river," or "river of the great bend."
Utah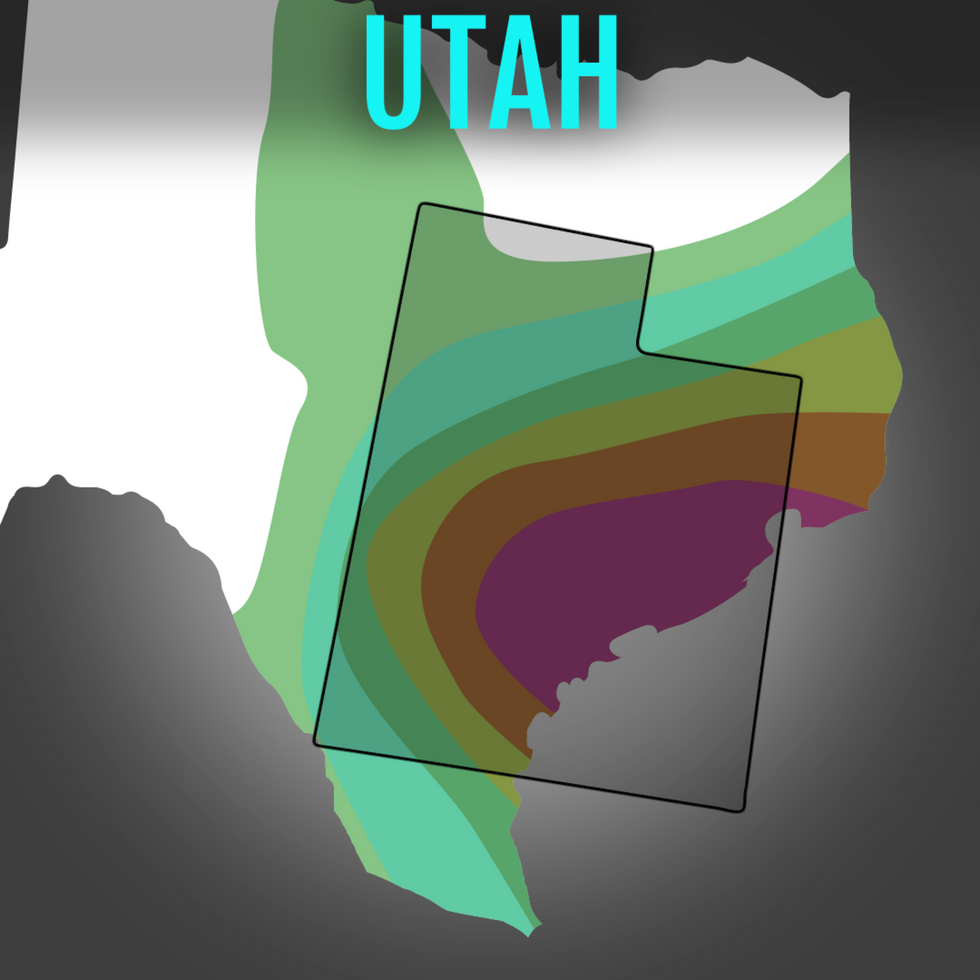 Texas is 3.2 the size of the state of Utah. The world's first transcontinental railroad was completed there at what is now known as Golden Spike National Historic Site. It is also home to the Great Salt Lake which covers 2,100 square miles.
Vermont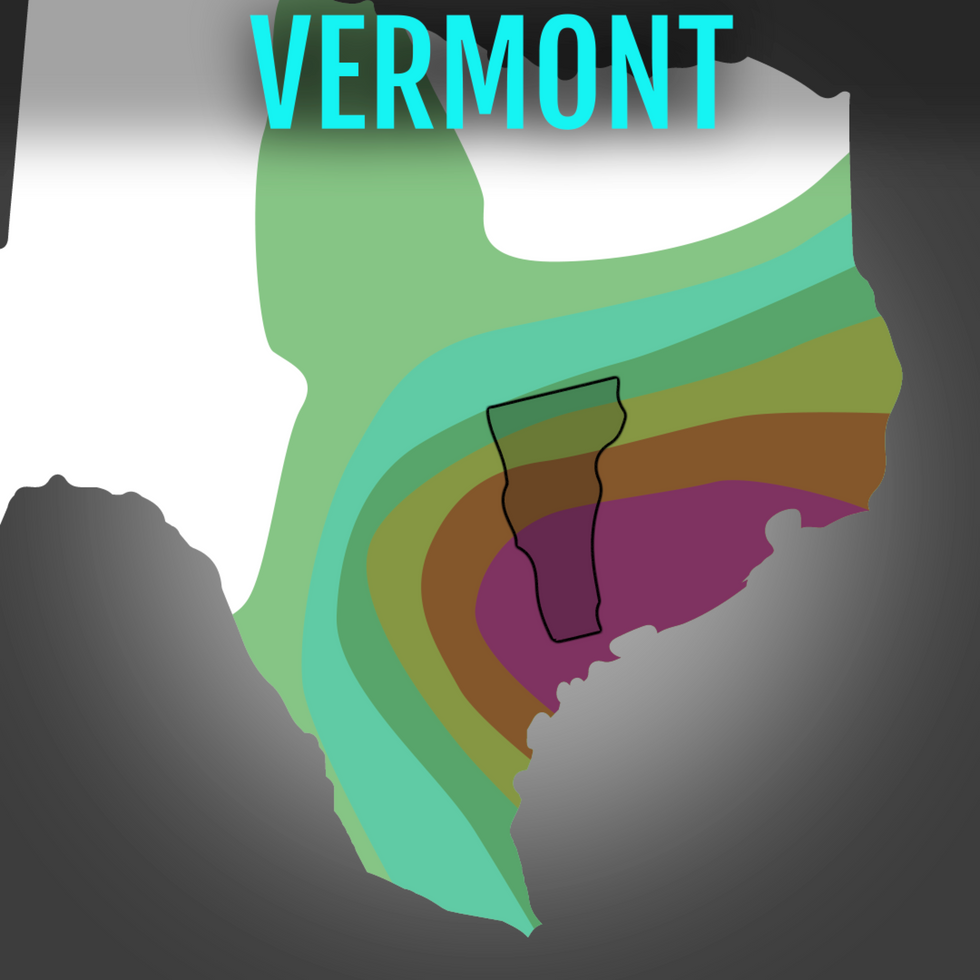 Vermont could fit into Texas 28 times! It was the first state admitted to the Union after the Constitution was ratified. Its name is derived from two French words: "vert" for "green" and "mont" for "mountain." Vermont and Texas were actually both independent nations at one time (as were California and Hawaii).
Virginia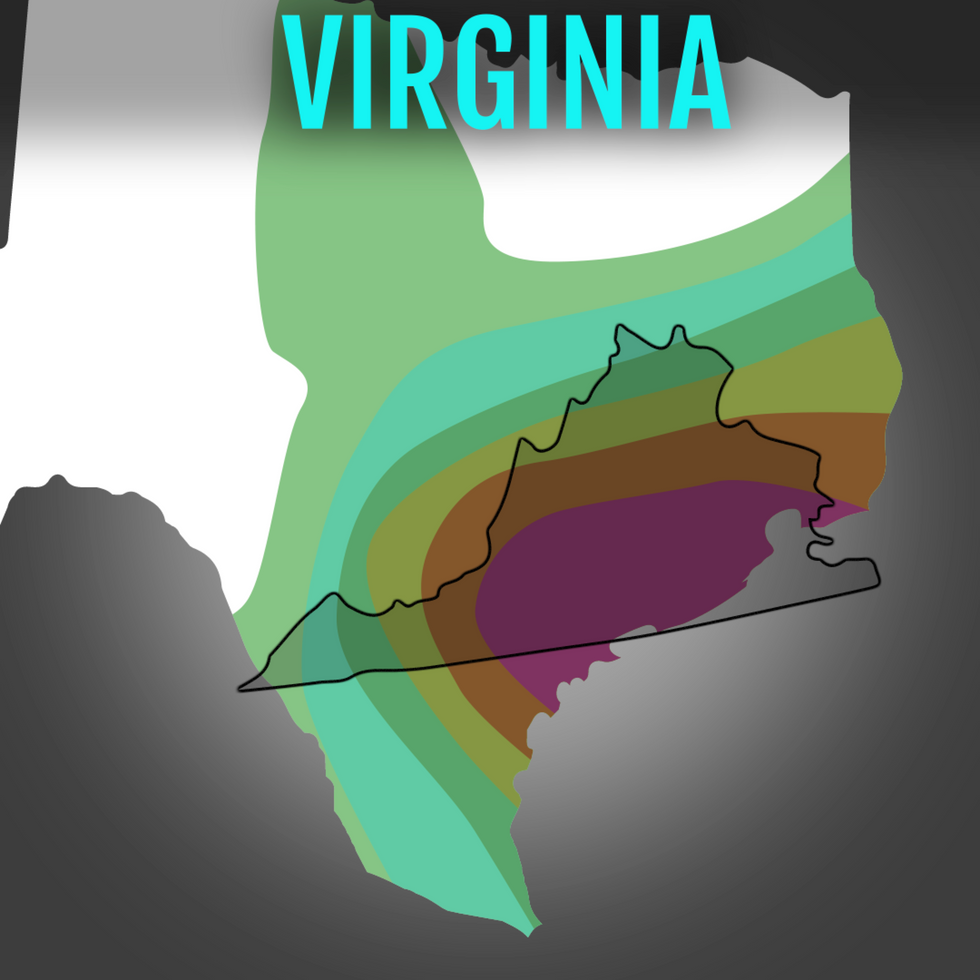 Texas is a whopping 6.3 times the size of Virginia. Actress Sandra Bullock, who recently donated $1 million to the victims of Hurricane Harvey, was born in this state!
Washington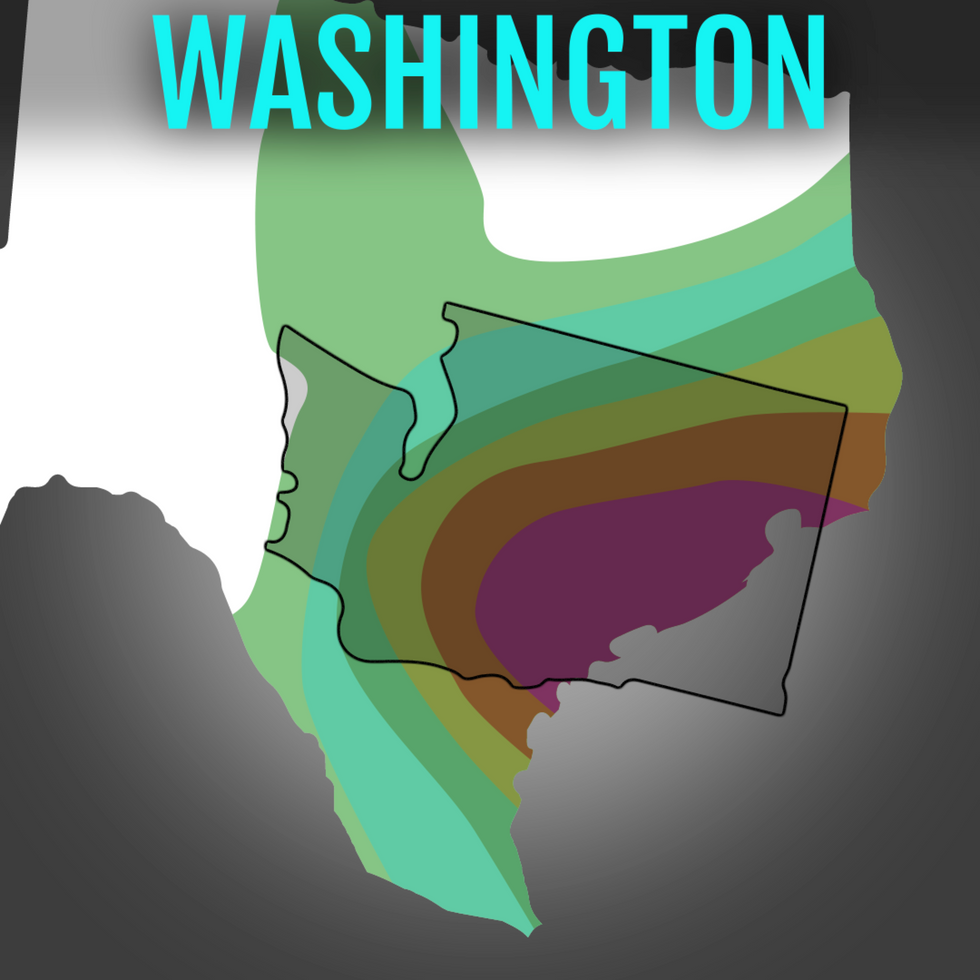 Texas is almost four times the size as this state in the Pacific Northwest. Washington is no stranger to rain. The state gets an average of nearly 40 inches per year.
West Virginia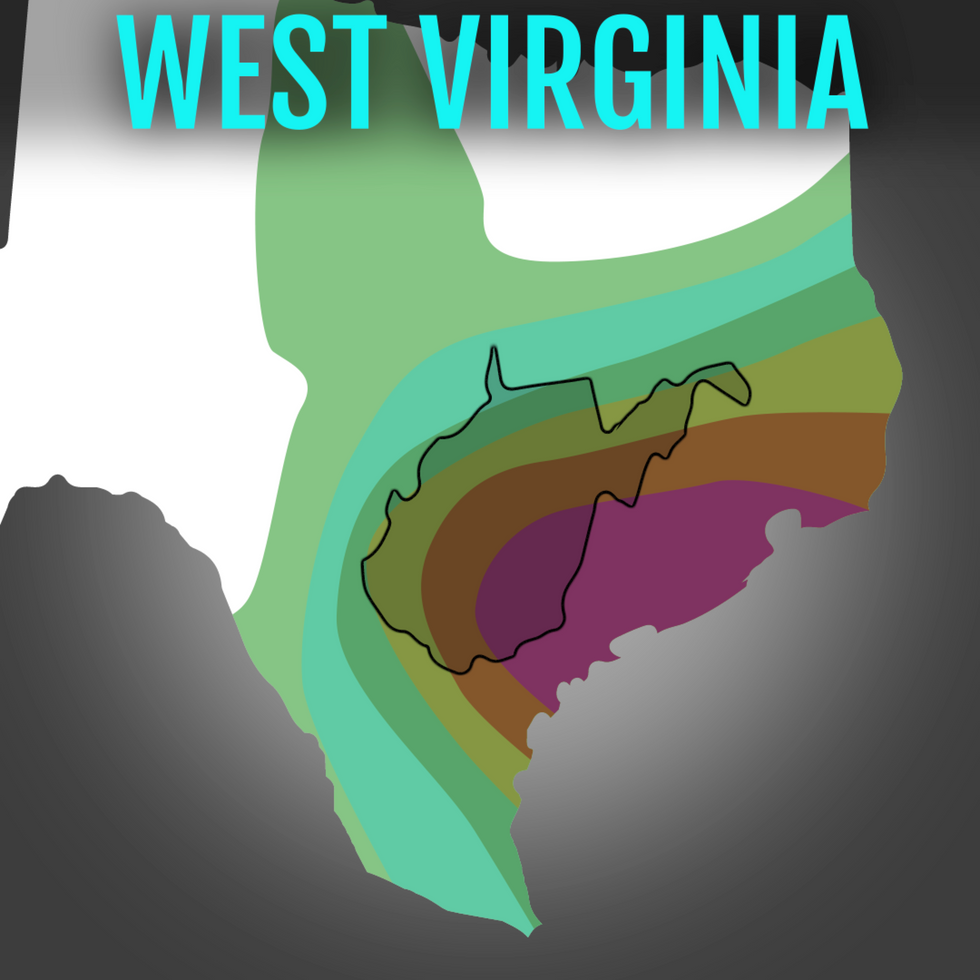 Texas is eleven times bigger than the little state of West Virginia. Eleven! West Virginia experienced a flood of its own in June of 2016, which resulted in 23 deaths.
Wisconsin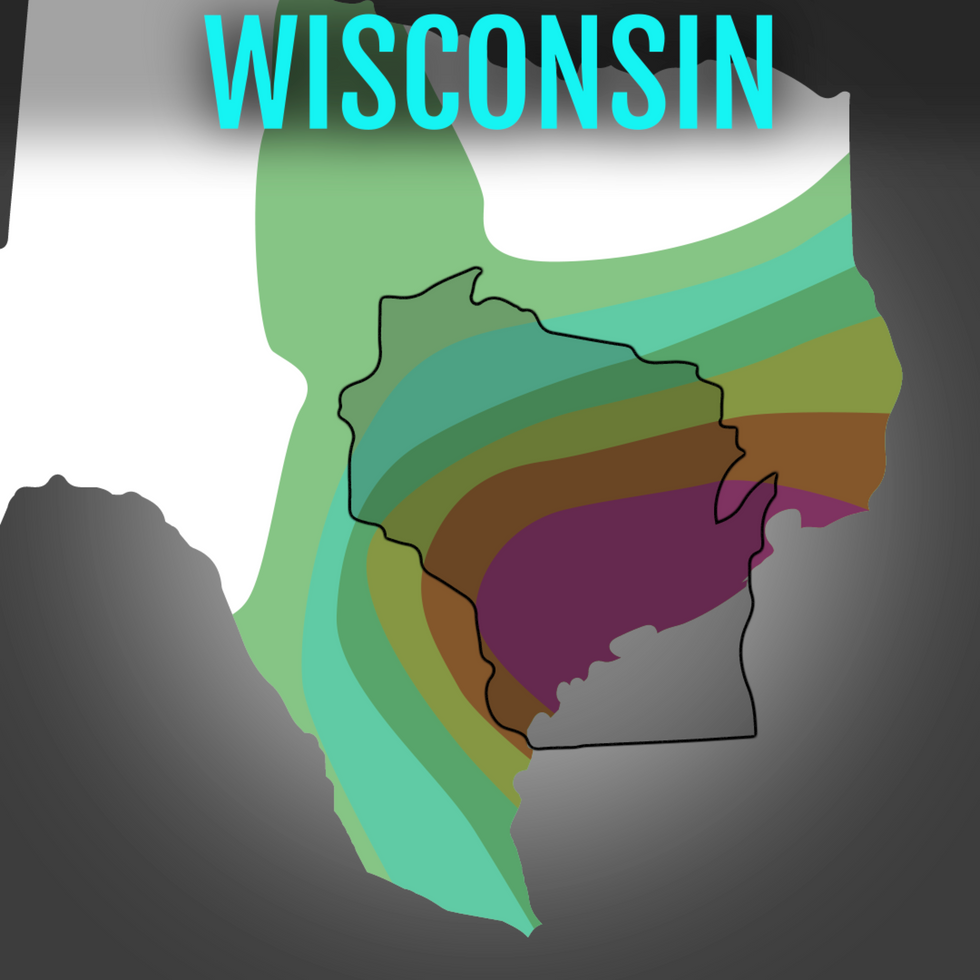 The entire state of Wisconsin can easily fit within the borders of Texas, which means most of the state would have been affected by the hurricane. This midwestern state was named after the Wisconsin River.
Wyoming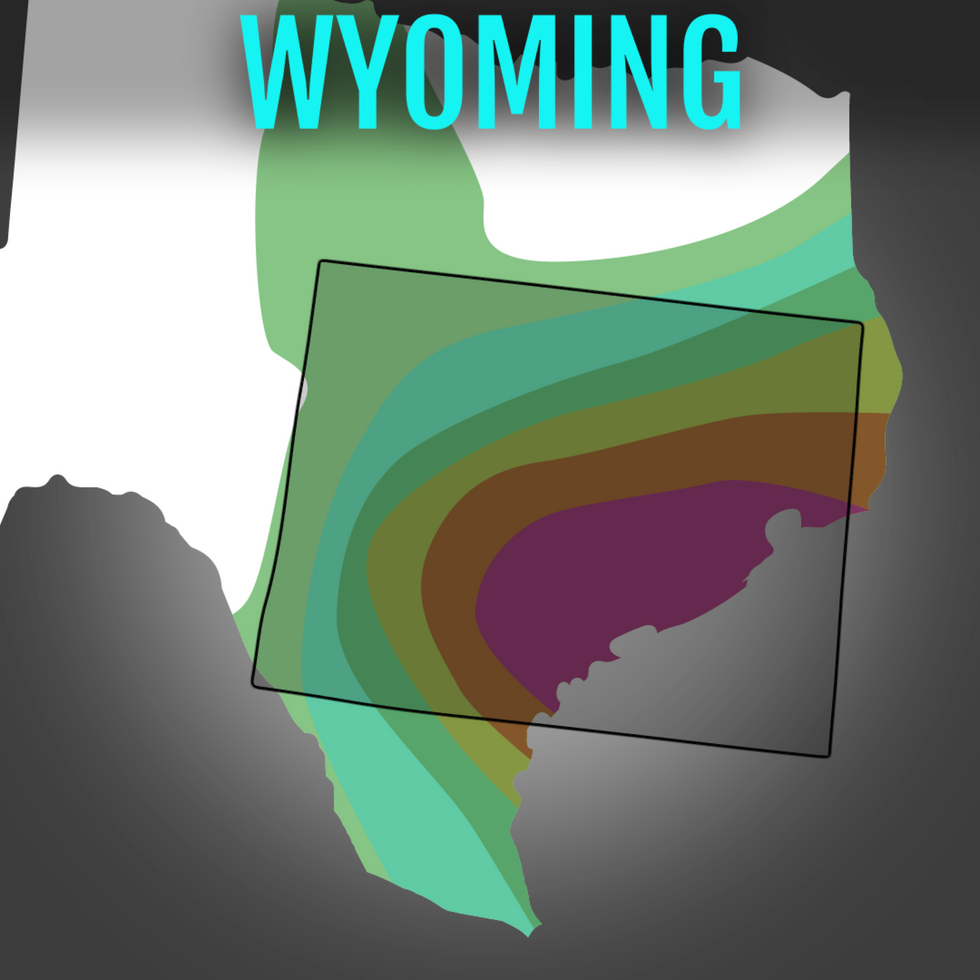 Texas is 2.7 times as big as Wyoming, so almost the entire state would be flooded. That means most of Yellowstone National Park would be under water.