We had eight years of the Obama family in the White House, and whether you loved them or hated them, you were at least familiar with them all — Barack, Michelle, Malia, and Sasha.
WRONG.
Everything you know is a lie.
Well, not really, but it turns out that Sasha is just a nickname, and the Internet is dazed and confused.
The artist formerly known as Sasha was celebrating her 16th birthday this past weekend.
This prompted many people to share pictures of her and the family online, perhaps harkening back to a much simpler time.
Also, she looks like she just turned twenty-one, so what the heck was I doing at age sixteen?
That said, there was one tweet that stuck out more than the others and shot to the top of the viral feed for the day.
Writer Ashley Ford prompted an Internet freakout when she posted this truth bomb:
That's right. Sasha's REAL name is NATASHA!
The Internet was like: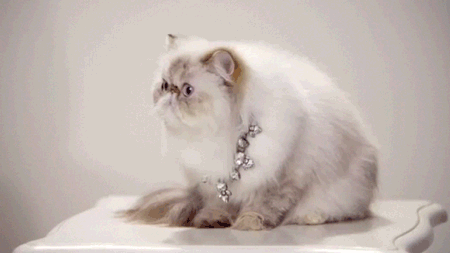 via: GIPHY
As the
New York Daily News
reports, the former first daughter went by her real name while working at her restaurant job in Martha's Vineyard.
People were, as the kids are saying these days, "shook."
Or to ramp it up a level, even "shooketh."
Some knew, but had the same reaction when they first found out.
They wondered what OTHER information was being held from them all this time.
Now you have a great piece of trivia you can bust out to fill the next awkward silence. You're welcome!