Jennifer Lawrence is the type of down-to-earth celebrity that every girl secretly wants to be BFFs with. She's goofy, cool, and seems like she'd be a blast to hang out with.
But when J-Law and Chris Pratt started doing interviews for their sci-fi thriller Passengers, their obvious chemistry sparked rumors across the Internet about the two hooking up during filming.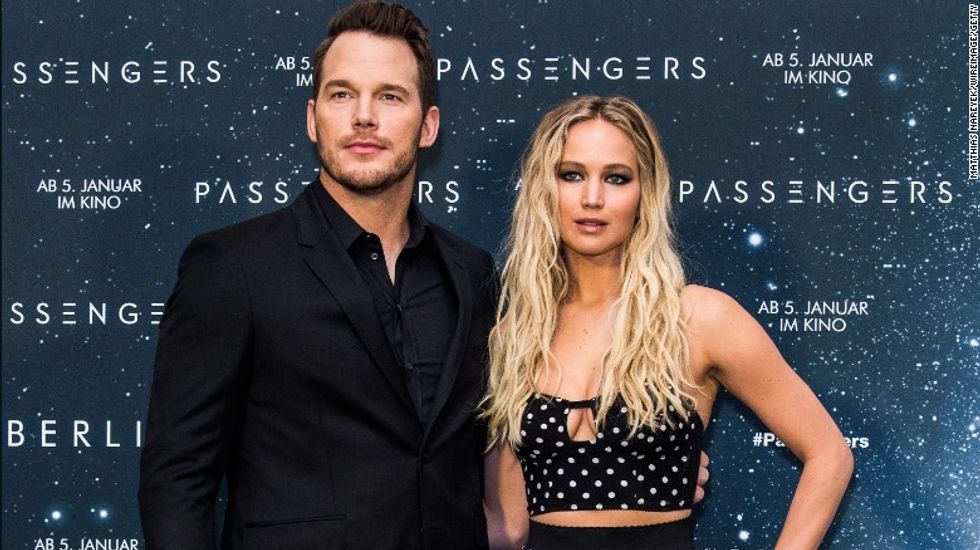 via: CNN
And now that Pratt's marriage is over, guess who's being blamed? Did Lawrence have anything to do with the split?
On Sunday, Pratt and Anna Faris made a shocking announcement on Facebook.
The couple has chosen to end their 8-year marriage and have filed for a legal separation. Our son has two parents who love him very much and for his sake we want to keep this situation as private as possible moving forward," Pratt posted on his Facebook page.
"Anna and I are sad to announce we are legally separating. We tried hard for a long time, and we're really disappointed."
via: Daily Mail
"Our son has two parents who love him very much and for his sake we want to keep this situation as private as possible moving forward," Pratt posted on his Facebook page.
The response has been one of universal disbelief, mixed with a few more accusatory reactions.
And no, this wasn't just the response from a few bitter Twitter users. Tons of people instantly thought of Lawrence when they read the news.
Some couldn't hide their disdain for the popular actress.
The accusations seemed to stem from the rumors of a romance between the two during the filming of Passengers. How did Anna Farris feel about these rumors and accusations?
These rumors even affected Faris, who admitted that, though false, the accusations still "stung."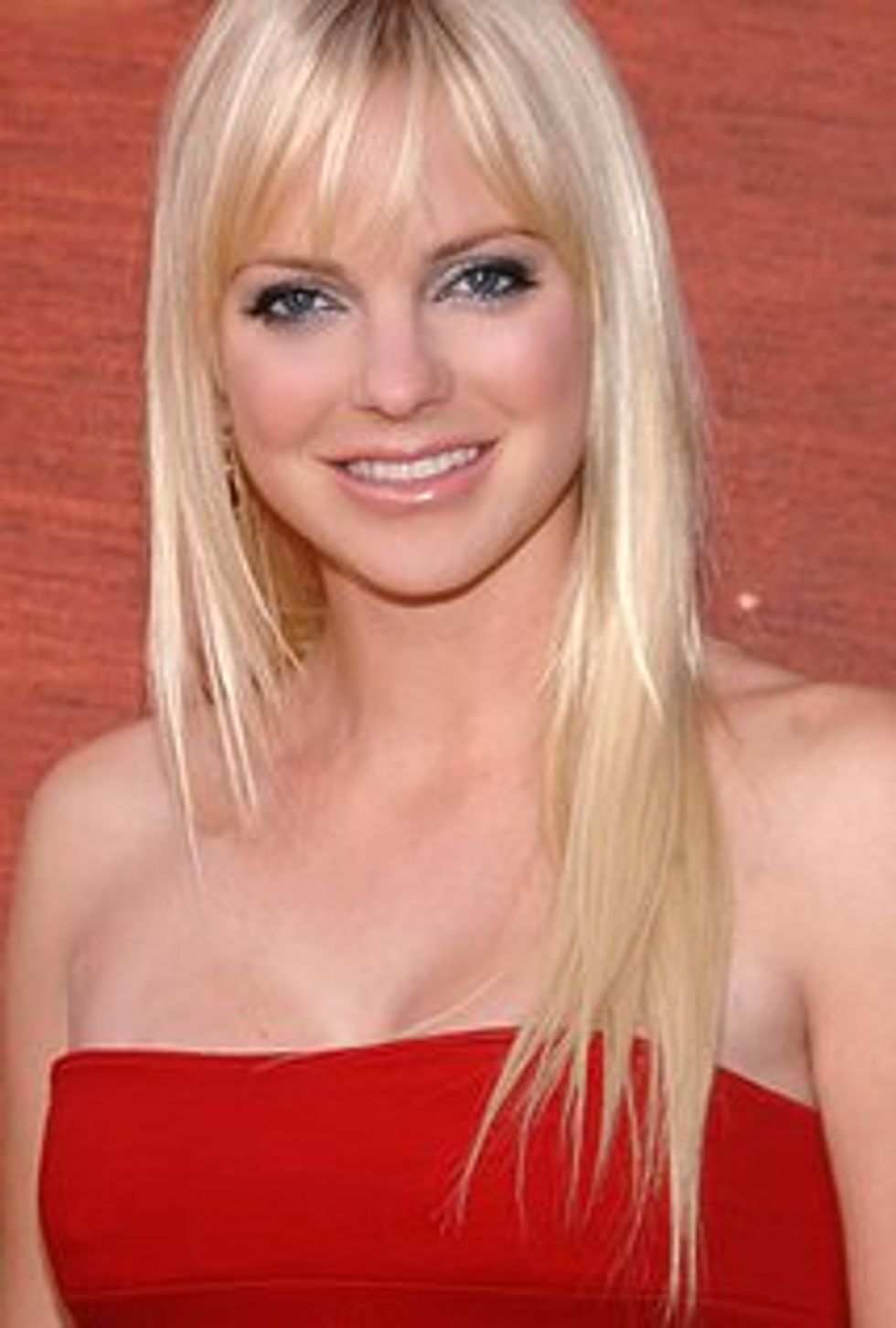 via: IMDB
She opened up about feeling insecure by the claims on her podcast "Anna Faris is Unqualified."
While it is hard to deny Pratt and Lawrence's obvious chemistry...
Maybe they seem to be enjoying each other so much because they're...friends? I know, it's a radical idea.
Lawrence's friendly relationships with previous co-stars have also been under fire due to the split.
Lawrence and Liam Hemsworth co-starred in The Hunger Games trilogy. 
The Internet has attacked Lawrence for getting too "close" with her male co-stars.
via: Daily Mail
Which is a load of crap, if we're being honest. No one attacks 
male
movie stars for getting "too close" with their co-stars.
Many are taking bets on how long it'll be before Lawrence and Pratt come out as a couple.
But putting the blame on Lawrence based on zero evidence can not only be damaging to Lawrence but Pratt and Faris as well, especially during such a vulnerable time. But there's one thing that J-Law haters have failed to realize...
She's currently dating Darren Aronofsky, the acclaimed director behind Requiem for a Dream and Black Swan.
The two met on the set of their new movie Mother! and have been together since September of 2016.
Maybe do a little bit of research before you throw out accusations like that...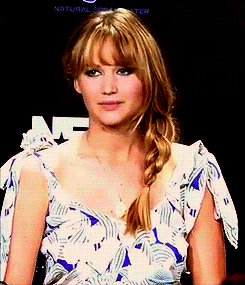 via: GIPHY
Okay? OK.
While many immediately labeled her as "the other woman," some were quick to defend the charming actress.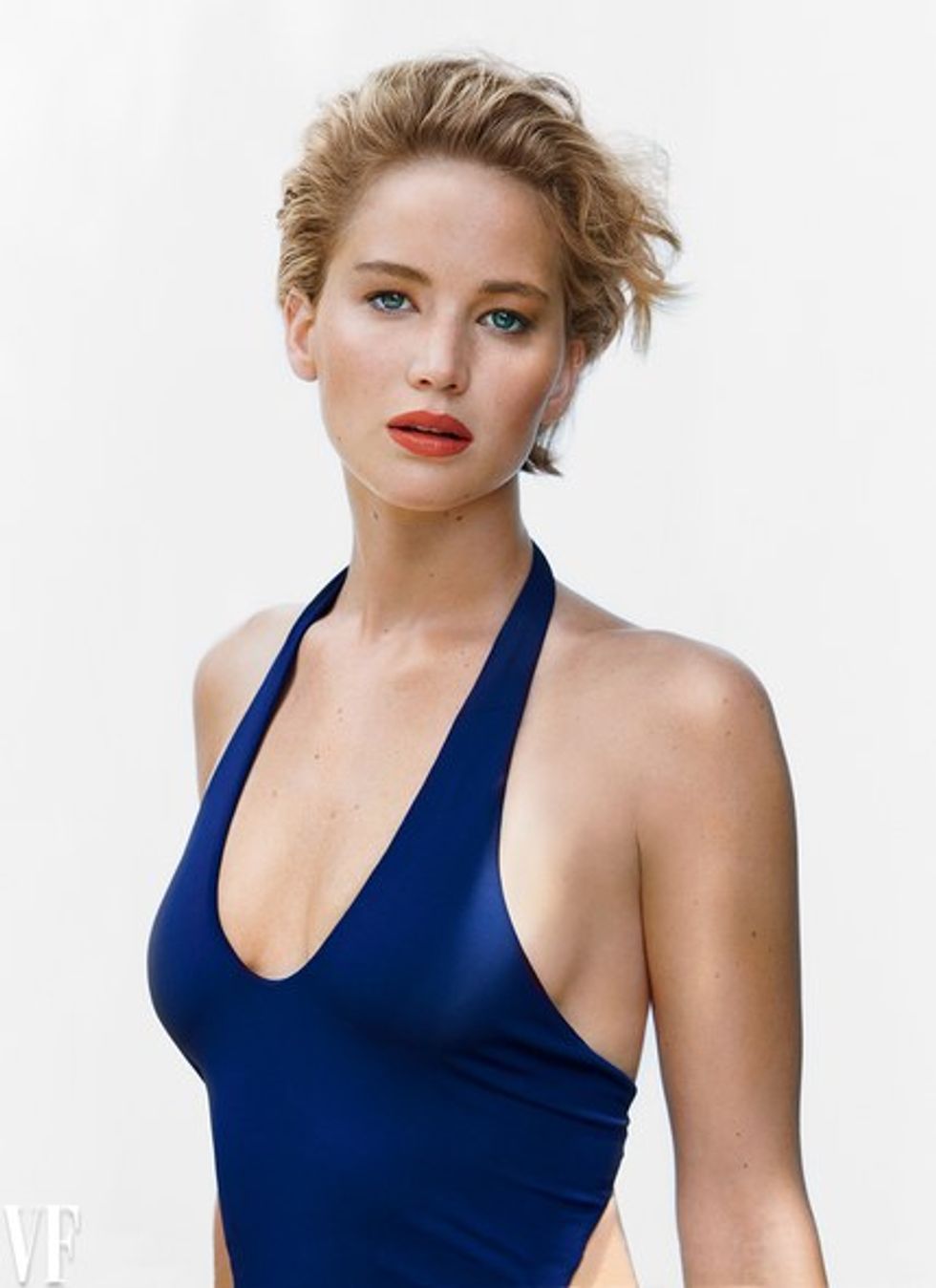 via: Twitter
And rightfully so.
Those accusations can have a far wider impact than people realize.
Although we'll probably never know the real truth, I think it's safe to say that the best course of action is to avoid jumping to conclusions without knowing the whole story.
Something tells me J-Law isn't too bothered by the claims anyway.
Later, haters!