Shami Oshun is a seventeen-year-old fashion designer from California who is going to go places some day, but first, she went to prom.
told BuzzFeed News
. "I was worried it wasn't going to be finished."
She bought $15 worth of purple tulle and hunkered down.
Some bling.
It was starting to all come together.
She was still working hard on the dress on the day of the prom.
"I think it took me about five hours," she said. "Because at a point my machine broke, so I started hand sewing."
But it was worth it, because THIS is how it turned out.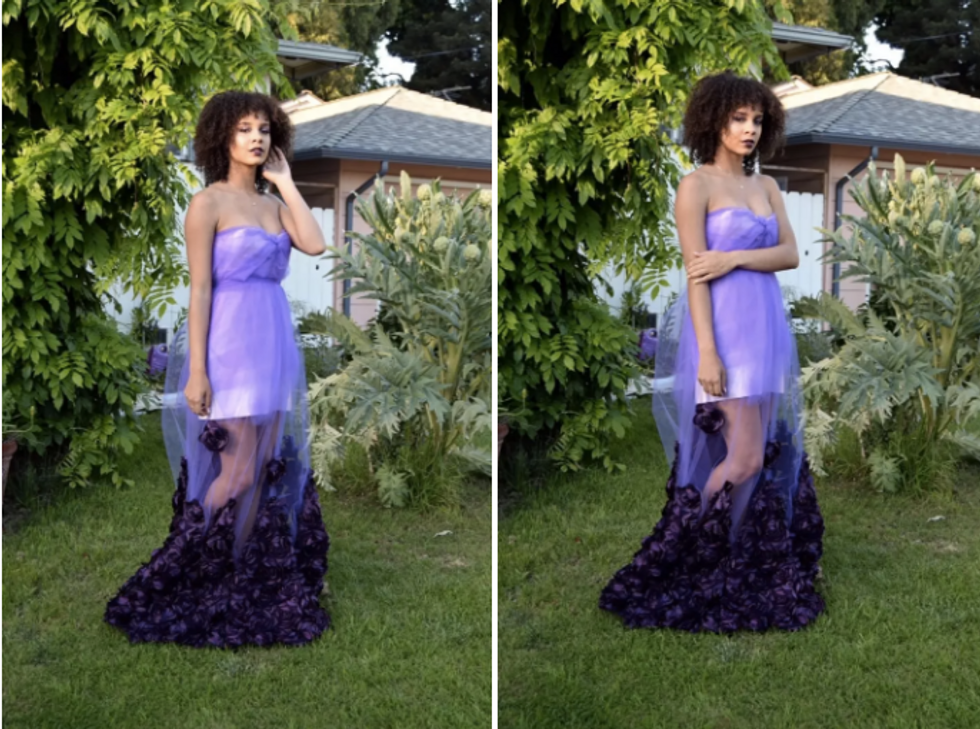 "It was really pretty and different," her mom said, adding that creativity wasn't something new for her daughter. "She always comes up with something unique."
Those who were following her on Twitter were in awe of the final product.
Oshun designs clothes and was encouraged by the response to her dress. It inspired her to work on her own brand.
said
. Imagine what she can make when she has more than twenty-four hours.