Patrick Stewart, best known for his roles in Star Trek and X-Men, and his wife Sunny Ozell recently welcomed a foster pit bull named Ginger into their home.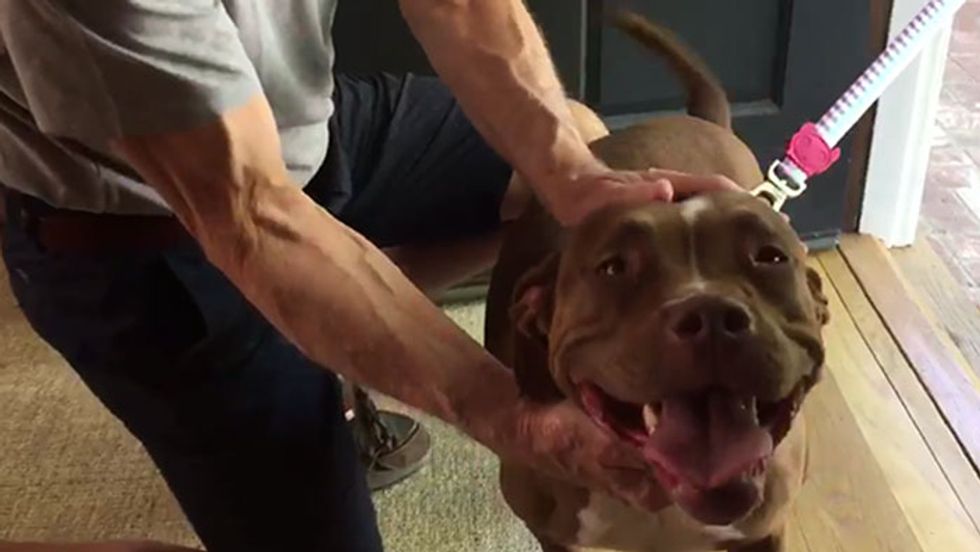 Pit bulls often get a bad reputation, which is why it's so important that celebrities and people speak out about what lovable creatures they are.
She was SUPER aggressive...with the kisses.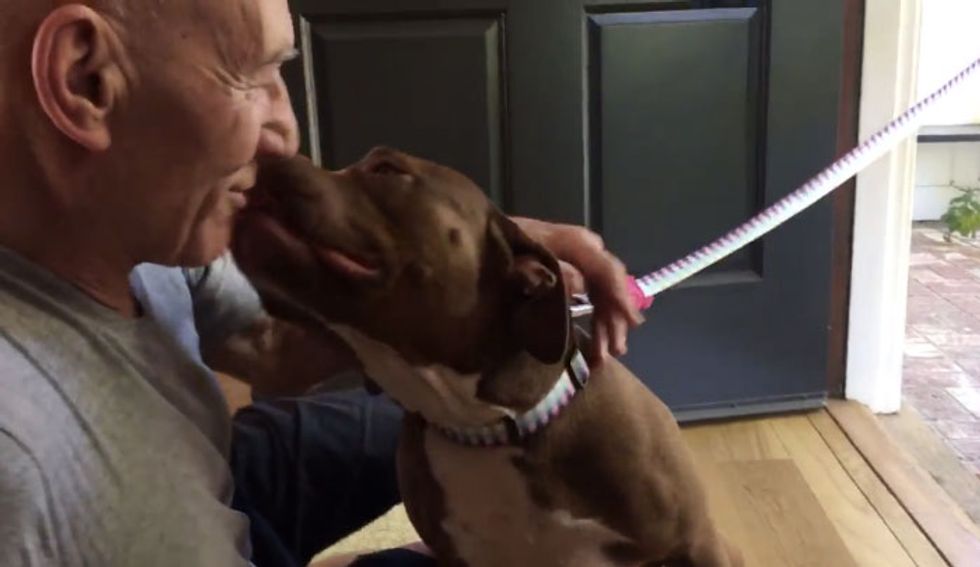 He shared this video on Facebook, captioning it: "Thanks to ASPCA and Wags and Walks, Sunny Ozell and I are finally fostering our 1st pit bull! "Meet Ginger. I'm in LOVE."
Thousands of people left comments and shared their own rescue experiences.



Stewart followed it up with a tweet:
And then later posted a video of he and Ginger by the pool, calling her "perfect afternoon company."
I'm not psychic, but I'm thinking this foster might just become a permanent fixture around that place.