Fans of Disney have been being spoiled recently, as their slew of live-action remake announcements have gotten the whole internet excited. But nothing has been quite so controversial as the casting choices for the upcoming Little Mermaid movie.
The first announcement was that of the role of Ariel, who is set to be played by Halle Bailey. And, since then, rumors have abounded about the different big-name celebrities filling the roles - including Idris Elba, Harry Styles, and even Lizzo.
But now it seems like the casting process is over. Interested in the full list of who's playing who? Keep on scrolling.
For many of us, Disney represents a huge part of our childhoods.
If you grew up in the '80s or '90s, classic Disney movies are almost inextricably linked with feelings of nostalgia, comfort, and happiness.
But there's just one problem.
The classic Disney movies from what many see as their golden age are finite in number. Meaning many feel like, once they've seen them all, they're sort of "run out."
But higher-ups at Disney had an innovative solution.
Using the very best of modern technology, the company has started remaking their classic films in a live-action format. Earlier this year, The Lion King live-action remake was released.
And after the success of that remake...
It seems like Disney thinks they're onto something pretty good. Earlier this year, it was announced that another Disney classic, The Little Mermaid, would be getting the same treatment.
And it's safe to say, fans were pretty excited.
Getting to see an old favorite movie in a whole new light is a real treat - and seeing what SFX can be created "Under the Sea" is also eagerly anticipated.
But fans had one big question.
If the movie was the best cast with real humans playing each part - who would be cast as whom?
Twitter took on a starring role.
ok hear me out https://t.co/a1oGE9fRYa

— hattie (@hattie)1562282865.0
Some social media posts created ingenious joke casting choices for some of the movie's main characters - including Michael Scott from
The Office 
as Prince Eric. The eyes 
do 
match, after all.
Although some hit a little close to home.
Sure, Guy Fieri as the villain, Ursula, may not be the most glamorous choice for the role - but we'd certainly go to see it!
But then some actual casting choices were announced.
Halle rose to fame online.
Thankfully, many on the internet saw this for what it was ...
Plain old racism. There's no need in any plot point for Ariel to be played by a white-skinned, red-haired actress - and seeing such a talented young star achieving her dreams should be heartwarming for anyone to see.
Plus, there was this to think about.
Halle Bailey, a Black teens who wears locs, being cast as a Disney princess is what dreams are made of. Imagine wha… https://t.co/V6TG5iJq1C

— Evette Dionne (@Evette Dionne)1562185502.0
The hugely positive impact on young dark-skinned girls to see a Disney princess who looks like them cannot be overstated. It's a huge, progressive step forward.
And following Bailey's announcement...
Many more rumors circulated about potential casting choices. One of the biggest ones was that of Prince Eric, who many believed would be played by Harry Styles.
In many ways, he seemed meant for the role.
Harry Styles as Prince Eric. That's it. That's the tweet. https://t.co/QLX6QOCKjx

— 🇲🇽𝓛𝓲𝔃🇲🇽 (@🇲🇽𝓛𝓲𝔃🇲🇽)1563312279.0
Not only is he dreamy enough to take on the iconic Disney prince - but Styles has also proved his singing chops in One Direction, and his acting prowess in
Dunkirk.
And that wasn't all.
Shortly after Bailey was confirmed in the role of Ariel, many social media users decided the best choice for her father King Triton would be Idris Elba.
People were super keen on the idea.
If Idris Elba isn't playing King Triton, Im rioting. #littlemermaid https://t.co/EIIiSpqXvS

— Johnny Sack (@Johnny Sack)1562195934.0
Elba is a British actor best known for his titular role in 
Luther, 
and for playing Nelson Mandela in 
The Long Road To Freedom. 
He also made a cameo appearance in NBC's 
The Office.
And there was another name thrown into the mix.
Fans split between Terry Crews and Idris Elba playing King Triton in The Little Mermaid. 👀😂 https://t.co/6aybowGlXc https://t.co/sknJEHl0mB

— LADbible (@LADbible)1562503611.0
Terry Crews, star of 
White Chicks 
and 
Brooklyn Nine-Nine, 
was another name circulating as a potential for the role of King Triton.
And who could forget this.
I'M URSULA. PERIOD. @Disney https://t.co/9YPVPPvVpz

— Feelin Good As Hell (@Feelin Good As Hell)1541046087.0
Lizzo, queen of self-confidence, decided the best way to manifest the role she wanted was to put it out into the universe.
Many were hugely pro this casting choice.
It would be a national tragedy if @lizzo doesn't get to play Ursula in the Little Mermaid https://t.co/se4vatnoWt

— Yashar Ali 🐘 (@Yashar Ali 🐘)1560562656.0
We'd pay good money to see Lizzo as Ursula - although it might be odd to see her being anything less than a positive queen.
But after months of speculation...
The official casting list of the upcoming live-action Little Mermaid movie has been released - and here's everything we know so far.
That's right, other characters have been confirmed.
For example, Scuttle, Ariel's smart-talking Seagull pal.
In the original movie, Scuttle was voiced by Buddy Hackett.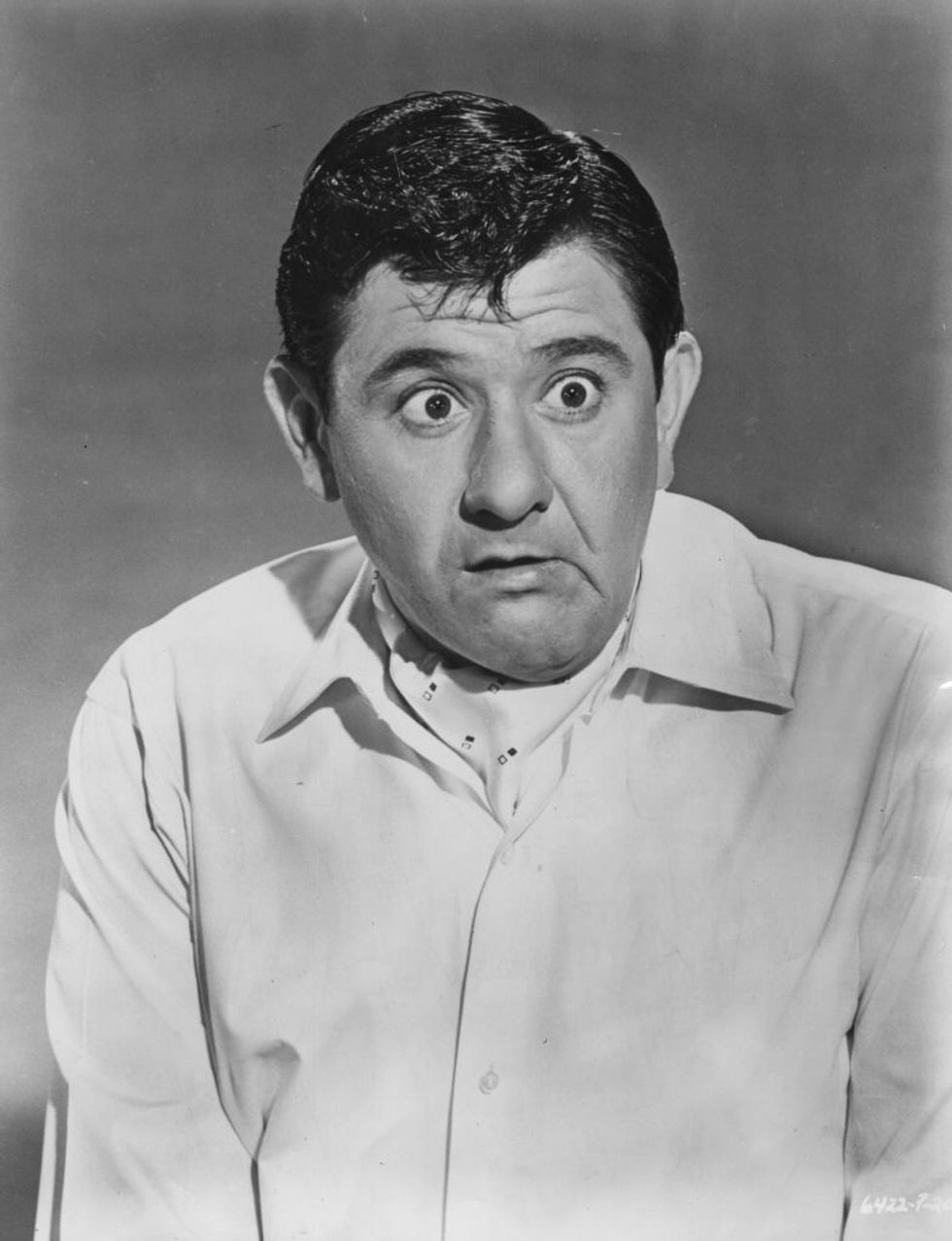 via: Getty Images
Hackett was a legendary voice actor across a range of Disney movies. But the gender of Scuttle has been flipped for the upcoming remake.
And this time, Scuttle will have a rather different voice.
It's been announced that the gull will be voiced by Crazy Rich Asians' Awkwafina this time around.
And that's not the only sidekick role confirmed.
Because Ariel's other BFF (of the non-human variety) is Flounder, the adorable little fishy.
And that voice role has been confirmed, too.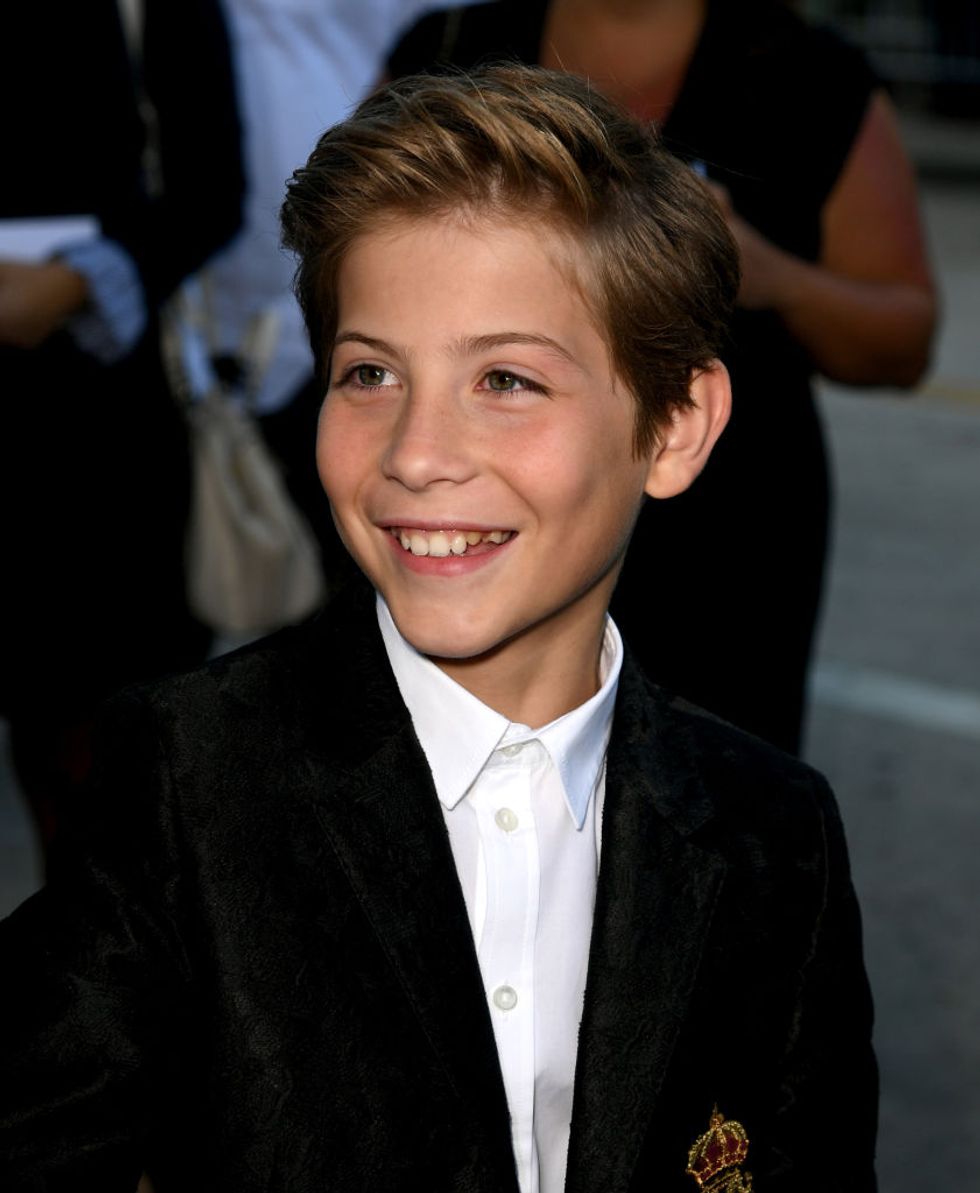 via: Getty Images
In the upcoming movie, Flounder will be voiced by Jacob Tremblay, aka the kid in 
Room.
Another star who is (pretty much) confirmed?
It's pretty widely believed that Melissa McCarthy will be taking on the role of Ursula - and the news has had a pretty mixed reception online.
There are a few issues that the internet has with this.
The real Little Mermaid shit we should be concerned about is if they cast Melissa McCarthy that probably means they… https://t.co/EGOnCK60VS

— Hellvetika (@Hellvetika)1562381104.0
Firstly, many believe that, because Ursula was based on the famous drag queen, Divine, that the casting directors should also go down the drag route. Lizzo stans also have their opinions on the matter.
The role of Prince Eric is also hotly contested.
Many BTS fans wanted the role to go to K-Pop star, Jimin. But now there's yet another big name on everyone's lips.
Christian Navarro of 13 Reasons Why wasalso reportedly in talks.
Idk what happened to the other tweet. But! @disney saw this, saw your support, and gave my team a call. They wante… https://t.co/OXRVpMcJZb

— Christian Navarro (@Christian Navarro)1567542172.0
Alongside an African-American Ariel, having a Hispanic Prince Eric would make the cast one of Disney's most diverse yet.
But it seems the role has gone to Jonah Hauer-King.
And, in spite of what everyone believed...
It seems the current front-runner for the role of King Triton is actually Javier Bardem.
Bardem is best known for playing villains.
The Spanish star played a murderer in No Country for Old Men, plus has even been a Bond baddie, so this role might be quite a departure for him.
Many are feeling pretty excited about the remake.
"I'm actually really excited about this one, The Little Mermaid was my favorite Disney princess movie," wrote one Facebook user.
But there's one choice that the internet feels strongly about.
"
Not thrilled with any of these casting ideas, not even Harry Styles and I love him. But if Lizzo ends up being Ursula I will go see it purely for her."
But some fans have more mixed feelings.
"Nope. Nope to all of it. This was my favorite Disney movie so maybe my standards are too high but NO NO NO to all of this," wrote one disgruntled fan.
Either way, we have some time to wait.
Filming for the movie is rumored to start in the spring of 2020 - but that means we've got a way to go before we can see it. If you want some Disney to watch right now, though, keep on scrolling.