It's not uncommon to see collections of pictures that are amazing and powerful, capturing those newsworthy moments that we might not otherwise be able to experience but that we won't forget. Those are great. These are not those pictures.
No, these pictures from Reuters are some of the more unusual images you'll come across, either because they're just capturing a really strange moment or because there's really no explanation given. Regardless of the context, we guarantee you'll smile.
Elvis has not left the building, at least not in Birmingham, England, in January when the European Elvis Tribute Artist Contest and Convention was held.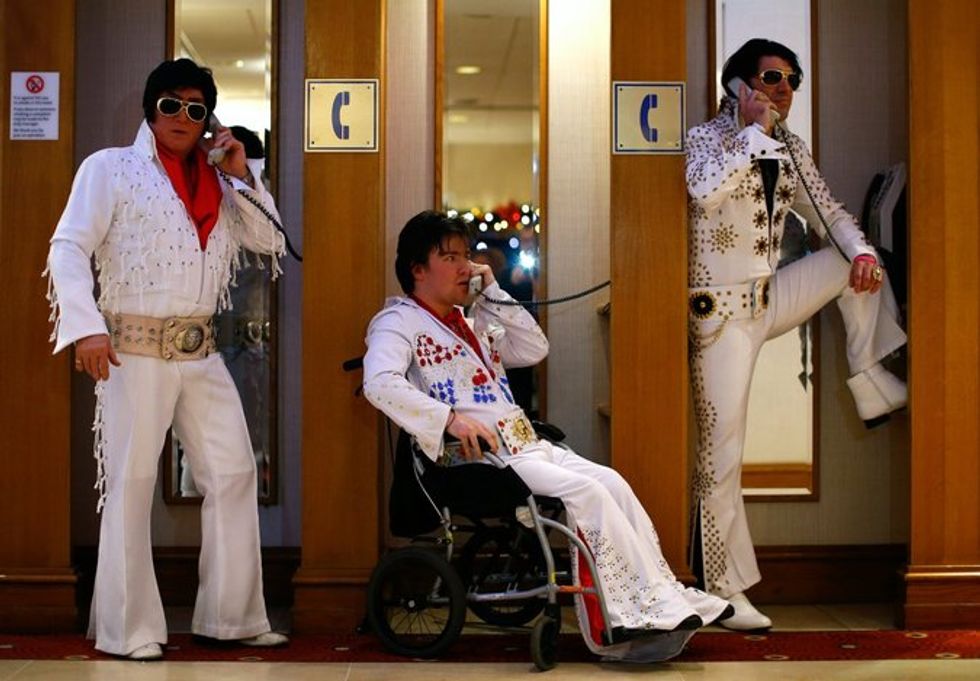 Let's hope for a low tide...at least when 30 carvers in Ostend, Belgium, built 150 sculptures based on Marvel, Star Wars, Disney, and Pixar movies.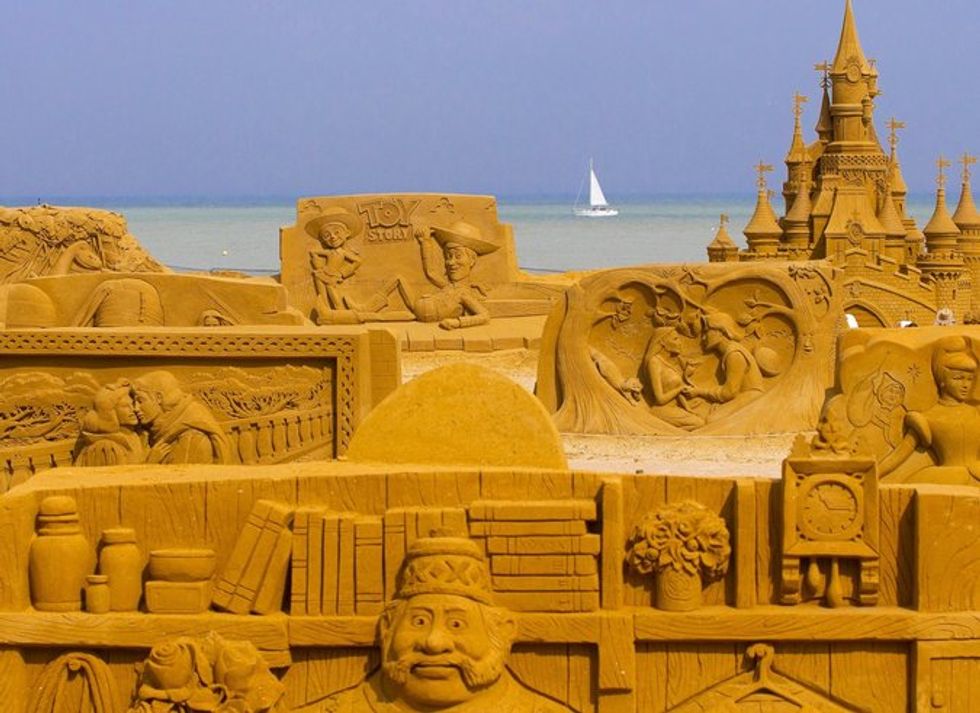 And this little piggy ("Big Precious") gave a pig breeder a ride during an interview with the media, in Zhangjiakou, Hebei province, China.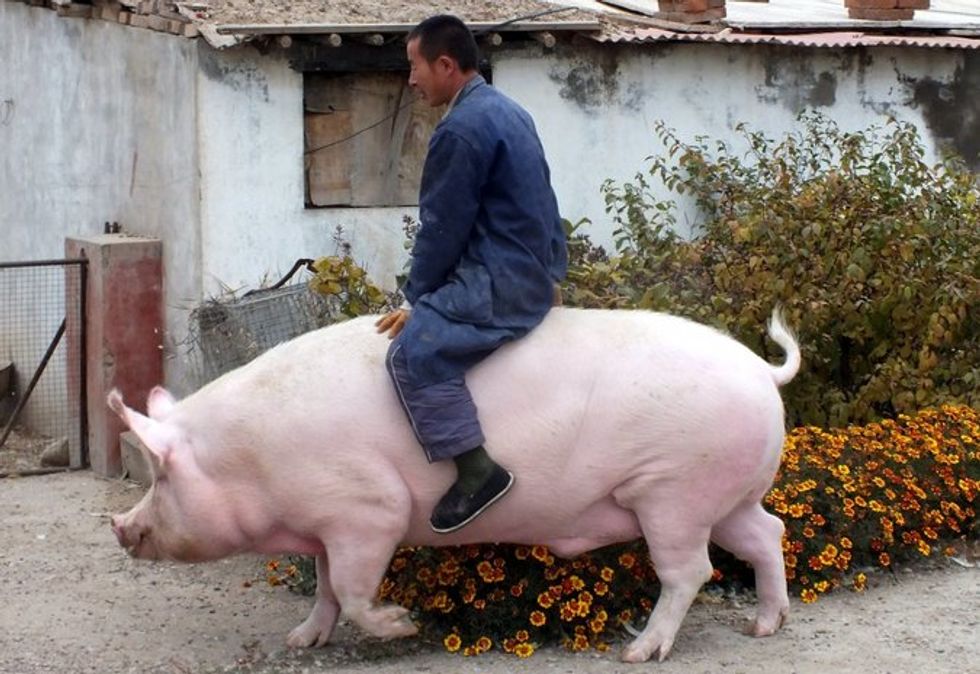 How convenient! The Crazy Toilet Cafe located in central Moscow, Russia, lets customers sit on giant, toilet-themed seats.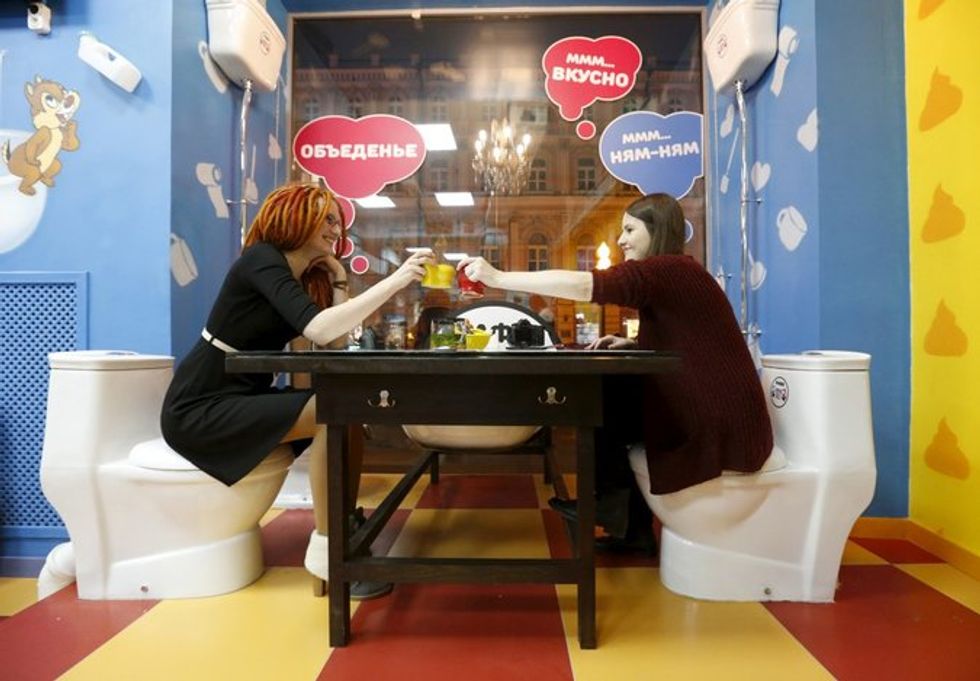 It's always the witching hour when you have remote-controlled witches that can fly, like this one over a neighborhood in Encinitas, California.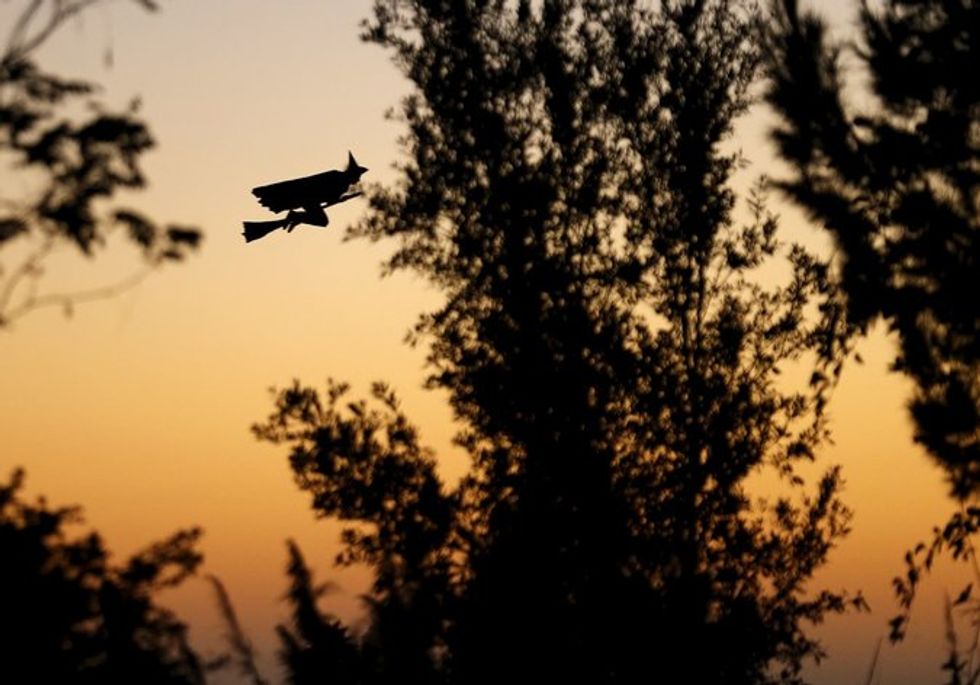 This boy walking around on Halloween in La Fresneda, Spain, seems to have lost his head.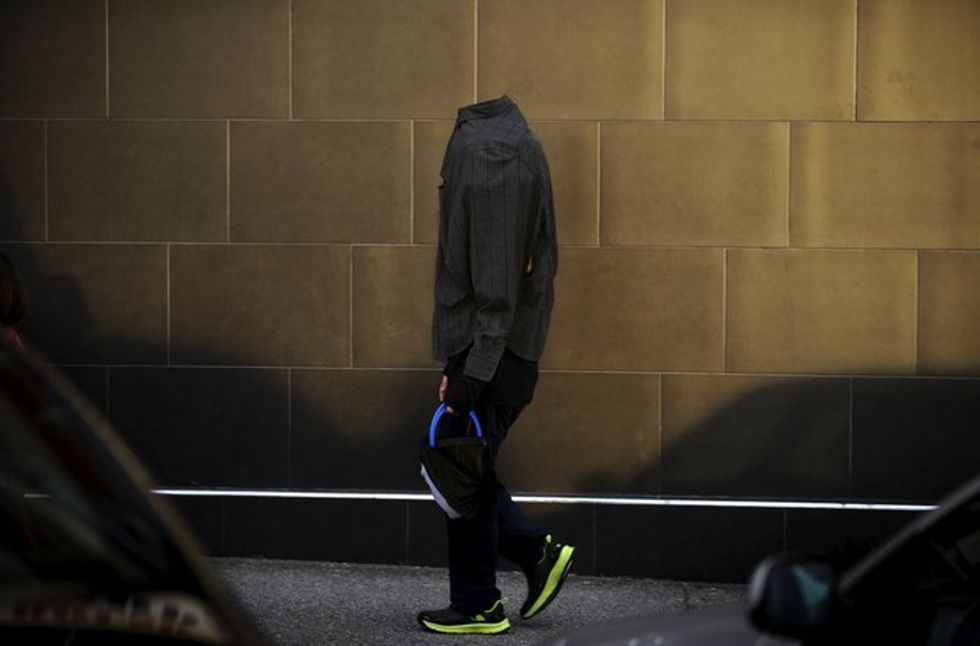 For some crazy reason, winter swimmers dove into the waters of the Yangtze River, in Wuhan, Hubei province, China...and then did push-ups in the snow.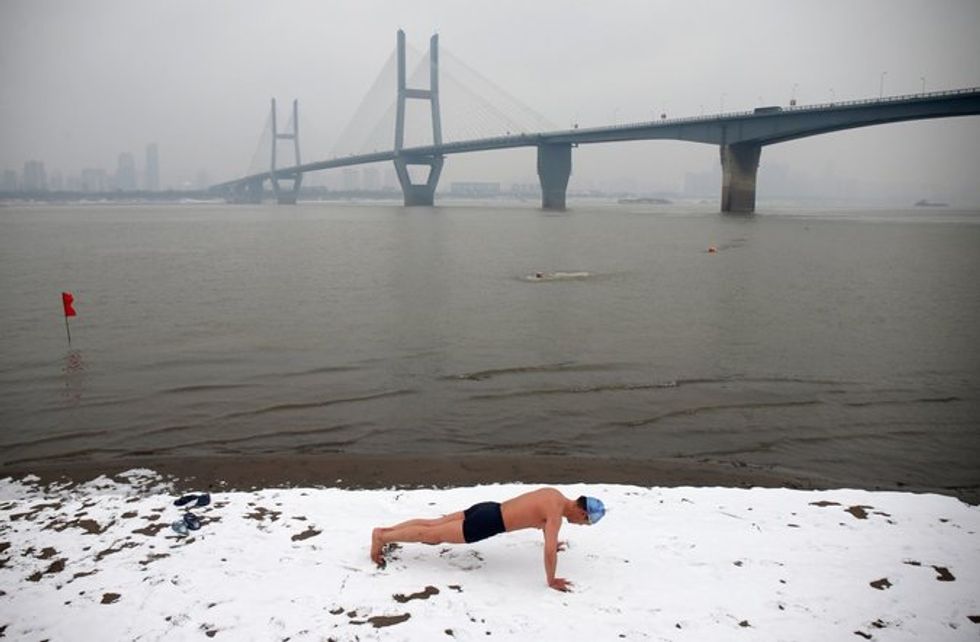 Need a feline friend? Go to the remote island of Aoshima, where cats outnumber humans six to one.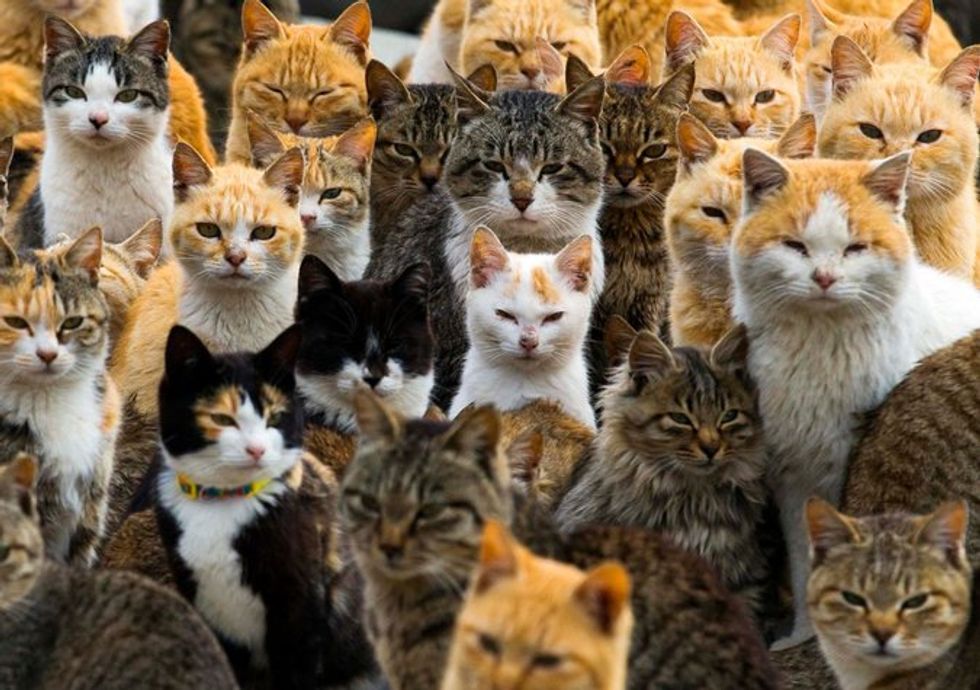 You have to think that this unconventional swim cap worn by a competitor in the UK Cold Water Swimming Championships at Tooting Bec Lido in south London would cause some unnecessary drag in the water.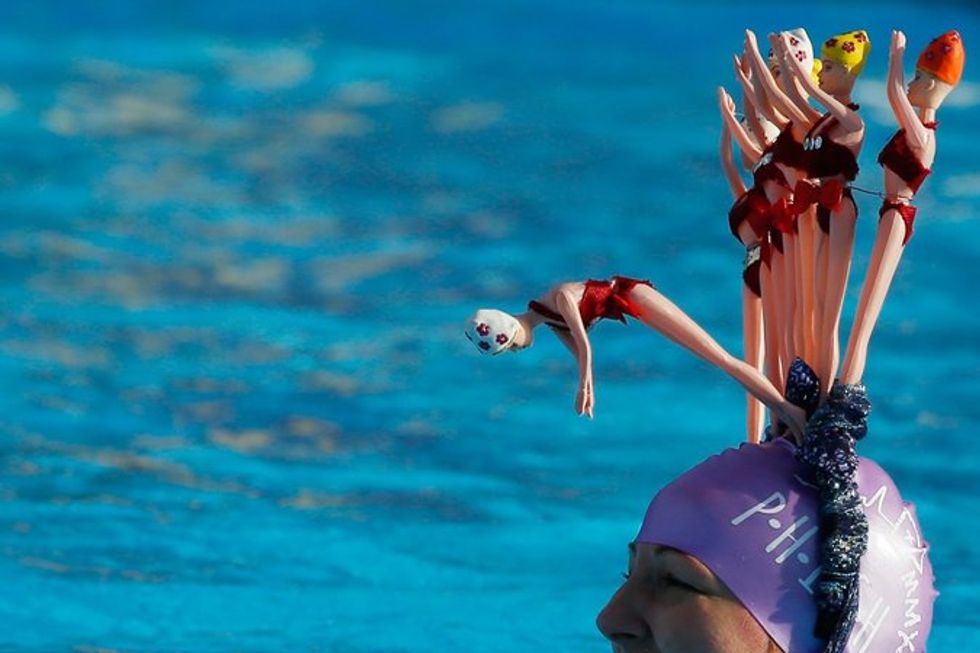 Yee-haw! These ladies horsed around during Crabbie's Grand National Festival in the UK.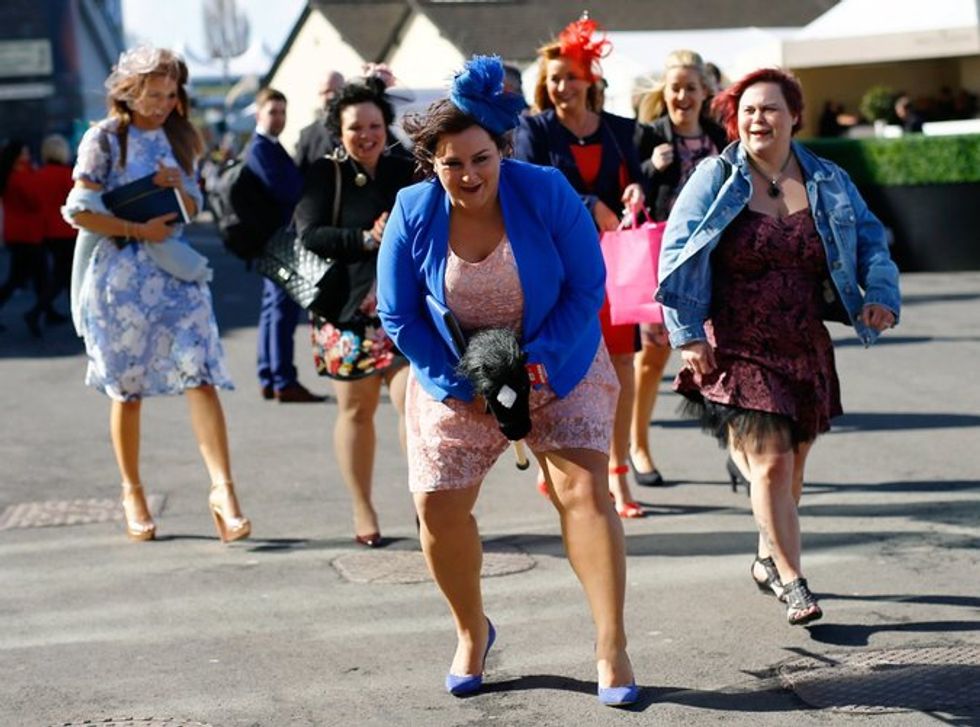 Stand your ground! The owner of this house in Nanning, Guangxi Zhuang Autonomous Region refused to reach an agreement with the local authority regarding compensation for its demolition.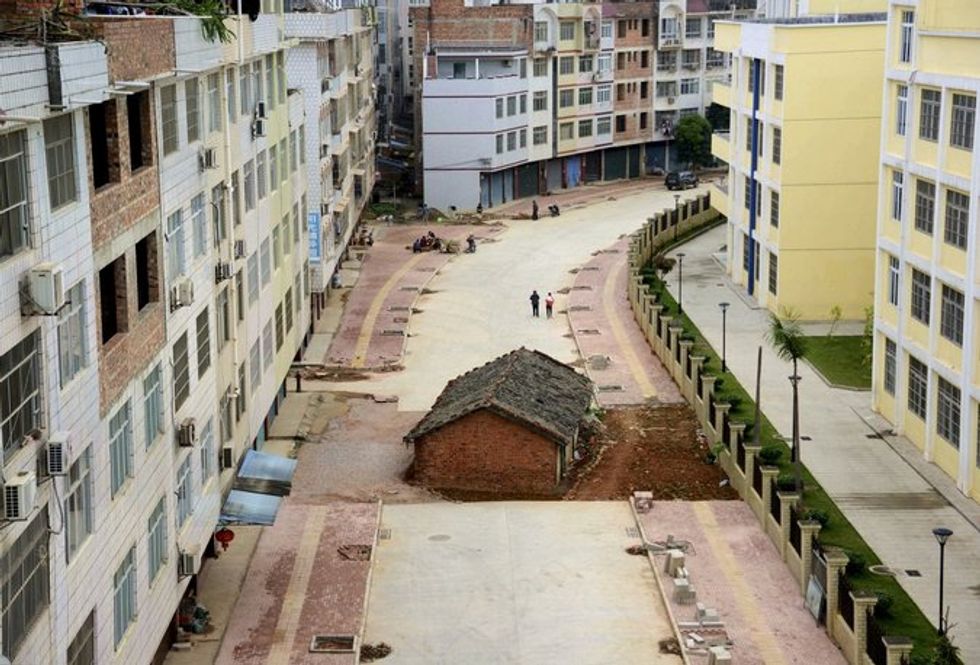 No, that's not really Bill Cipher from Gravity Falls. It's Max Louscher dressed up at New York's Comic Con.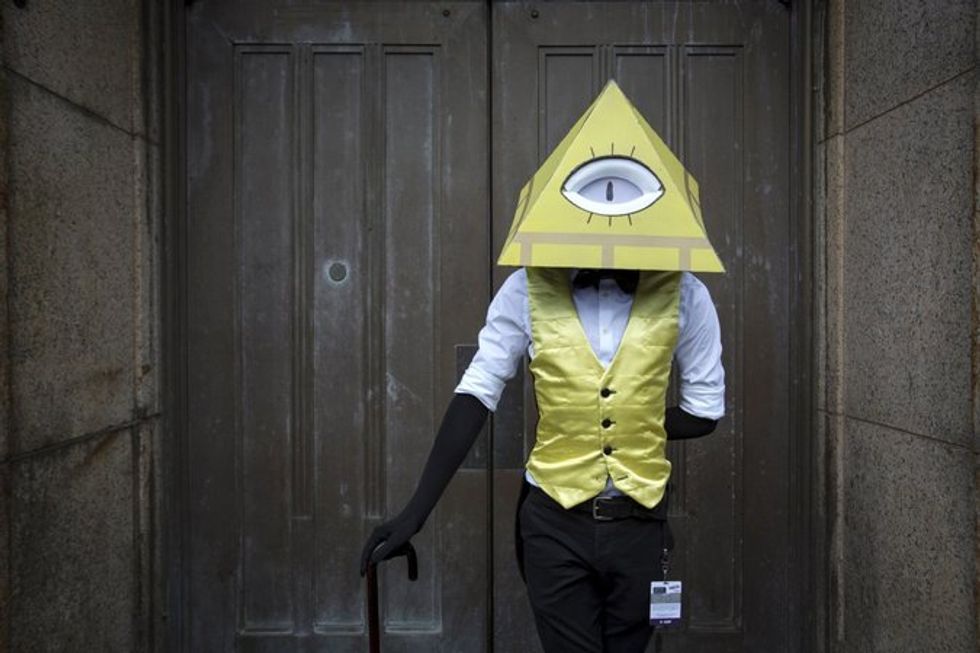 OK. This whole "safety first" thing is going a little too far in a match of "bubble bump soccer" played in Medellin, Colombia.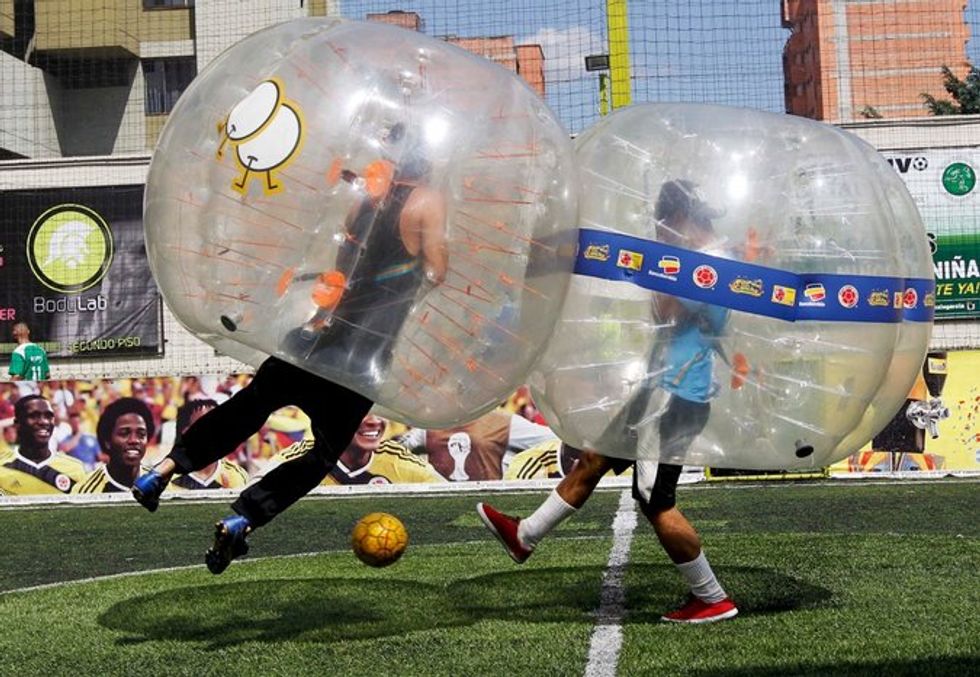 Do NOT try this at home! He's a professional magician, Lei Xin, hanging outside a double-decker bus as part of a performance to help promote a healthier view of love and marriage among young people.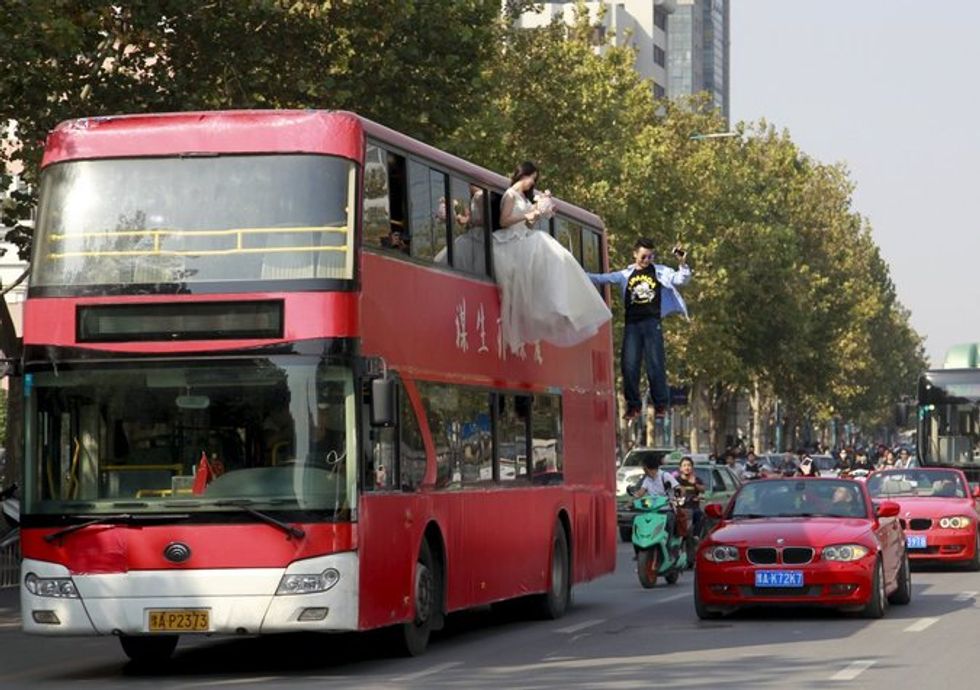 The Force is strong with this Star Wars-themed aircraft that took off from Singapore's Changi Airport in November.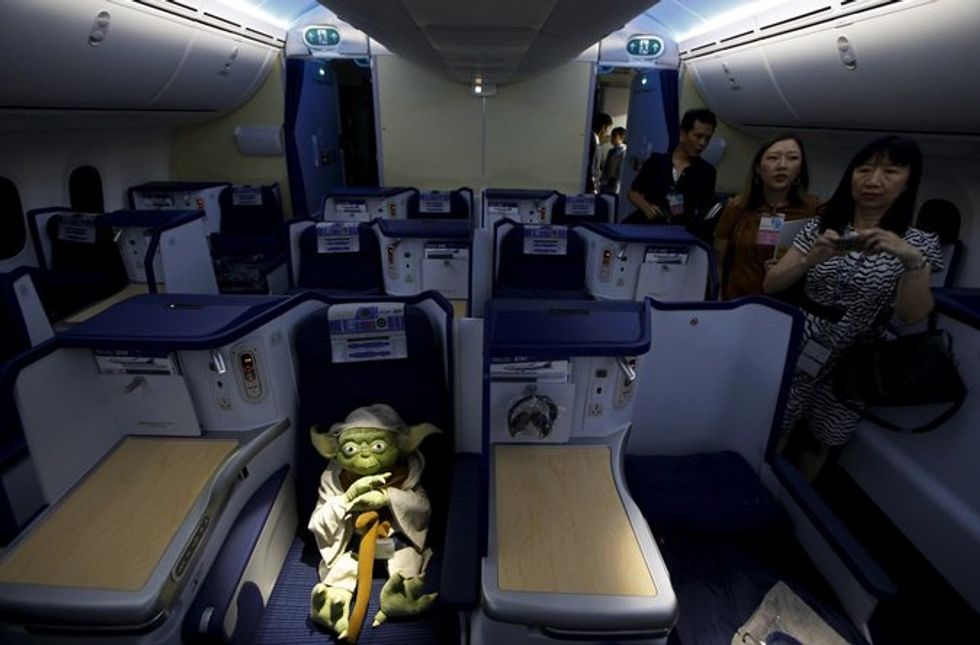 Over at Museum fuer Gestaltung (Museum for Design) in Zurich, this flight simulator, Birdly, was featured at the exhibition "Animated Wonderworlds."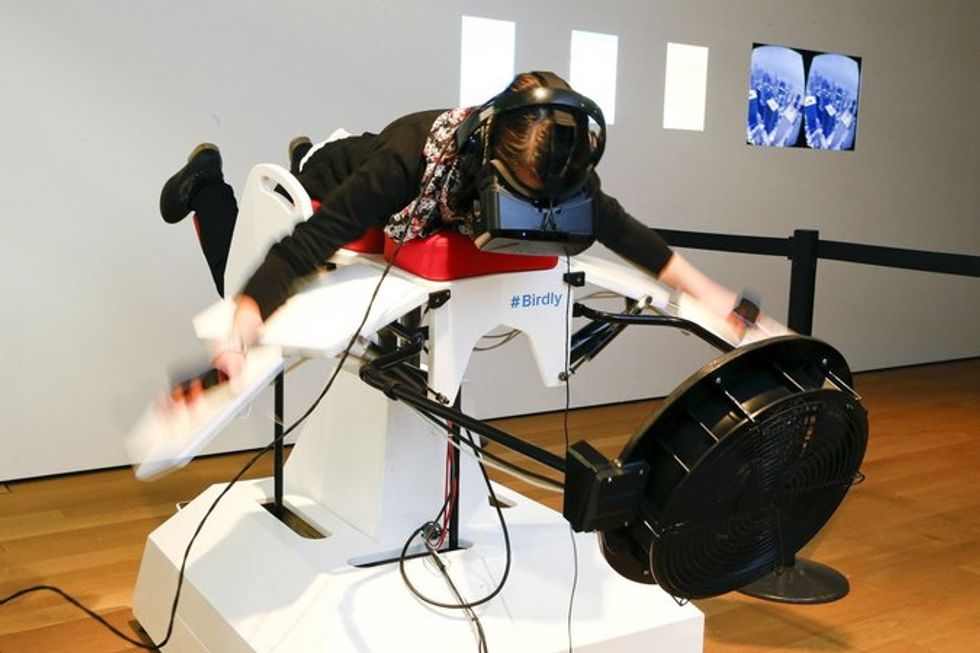 There's "duck face" and then there's this. The Cathedral of St. John the Divine in New York City celebrated the 31st-annual Feast of Saint Francis and Blessing of the Animals and the fowl posed for a few shots.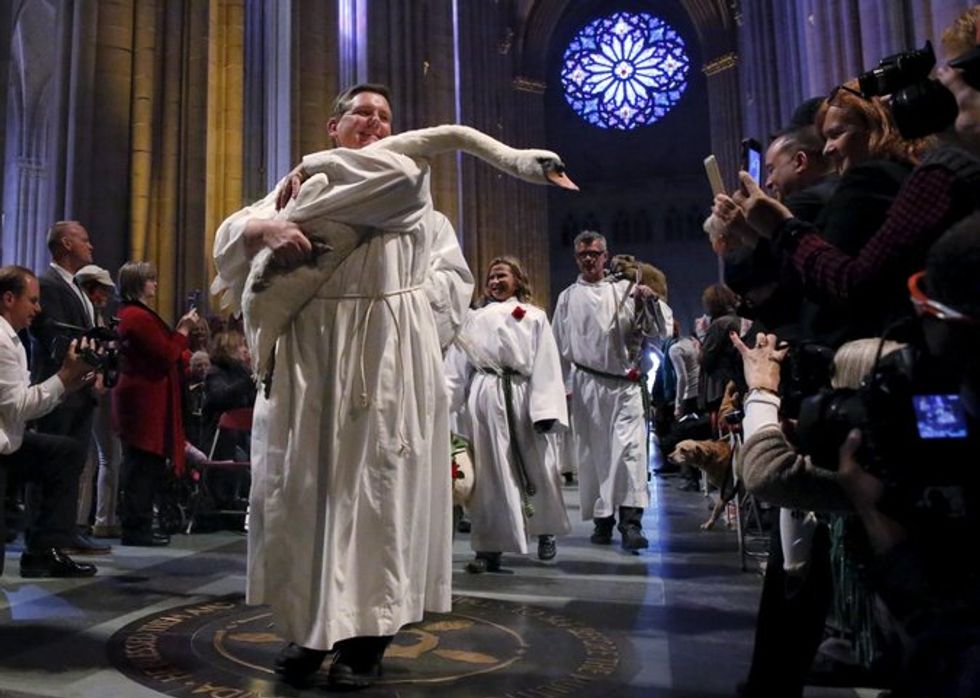 Leaders of the G7 countries were literally larger than life when balloons depicting their likenesses were inflated in Garmisch-Partenkirchen, Germany the week of an international summit in June.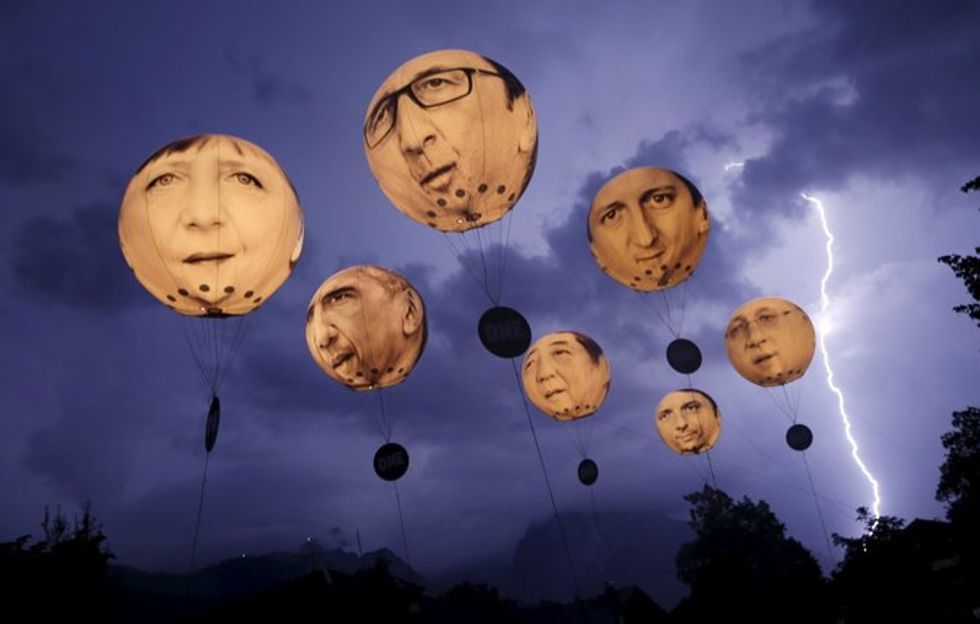 Oh, you know. Just waiting for my ride at the fifth-annual "No Pants Subway Ride" held in Mexico City on January.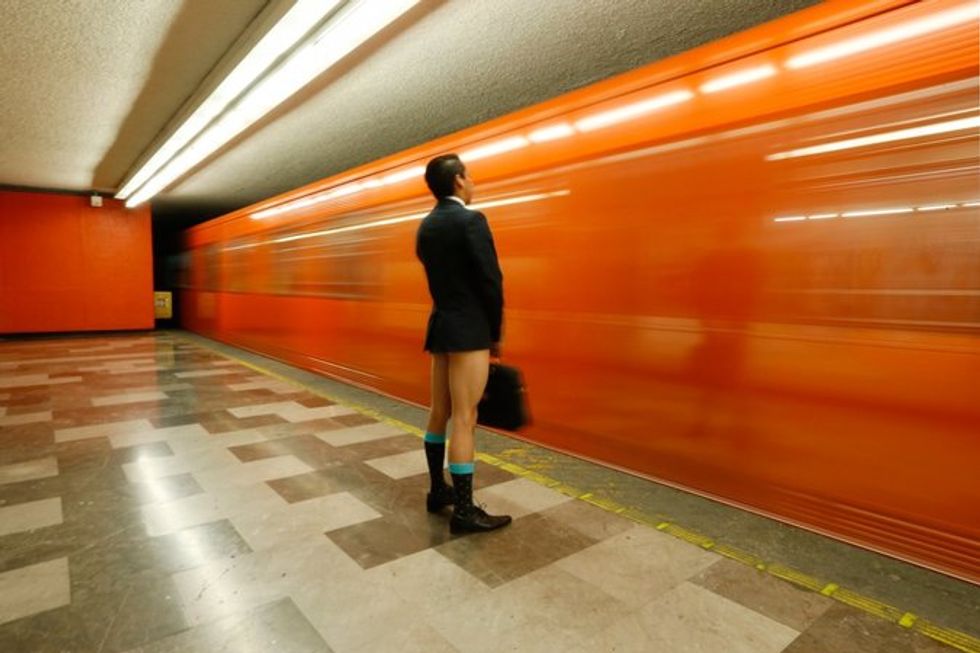 Only Charmin toilet paper, glue, tape, needle, and thread can be used to create the dresses at the 11th-annual toilet-paper wedding-dress contest held at Kleinfled's Bridal Boutique in New York.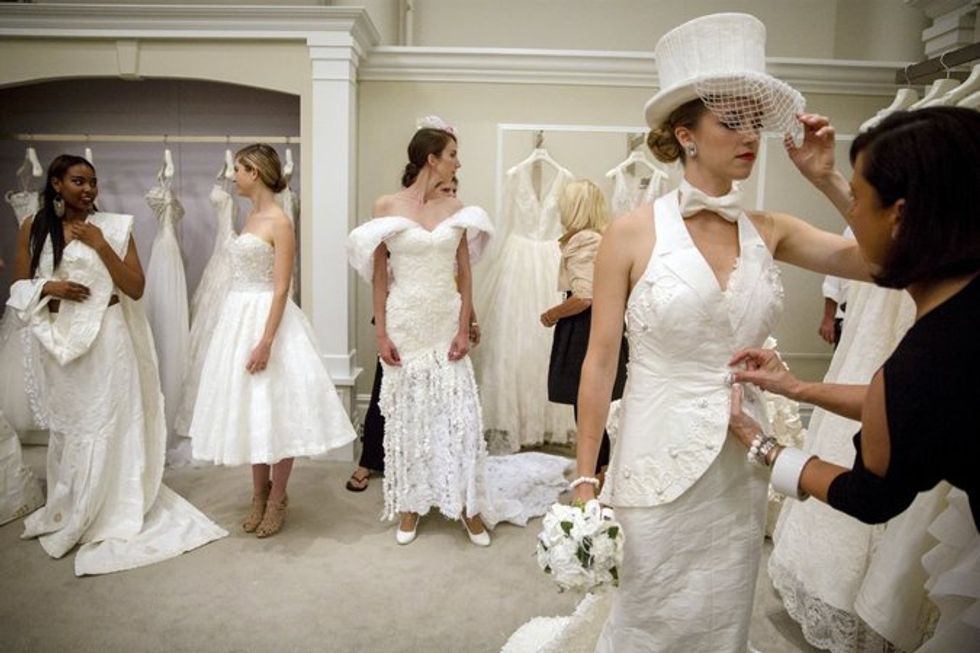 Genius! This group set a Guinness world record for the largest gathering of Einstein impersonators to raise money for School on Wheels and homeless children's education in Los Angeles, California.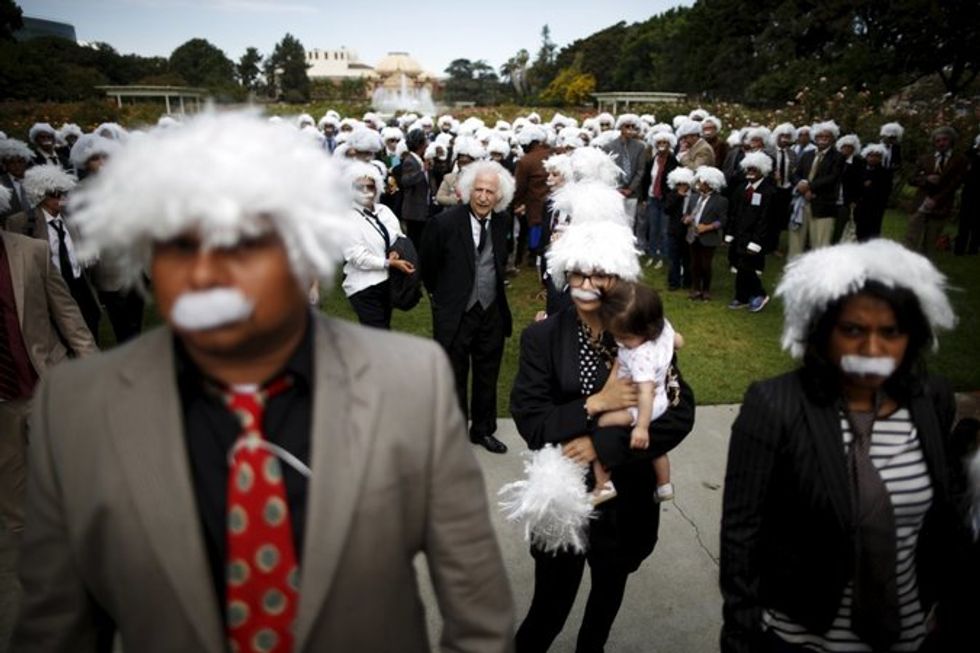 But is it seedless? Cezar, a 32-year-old polar bear at the zoo in Belgrade, Serbia, chows down on a watermelon.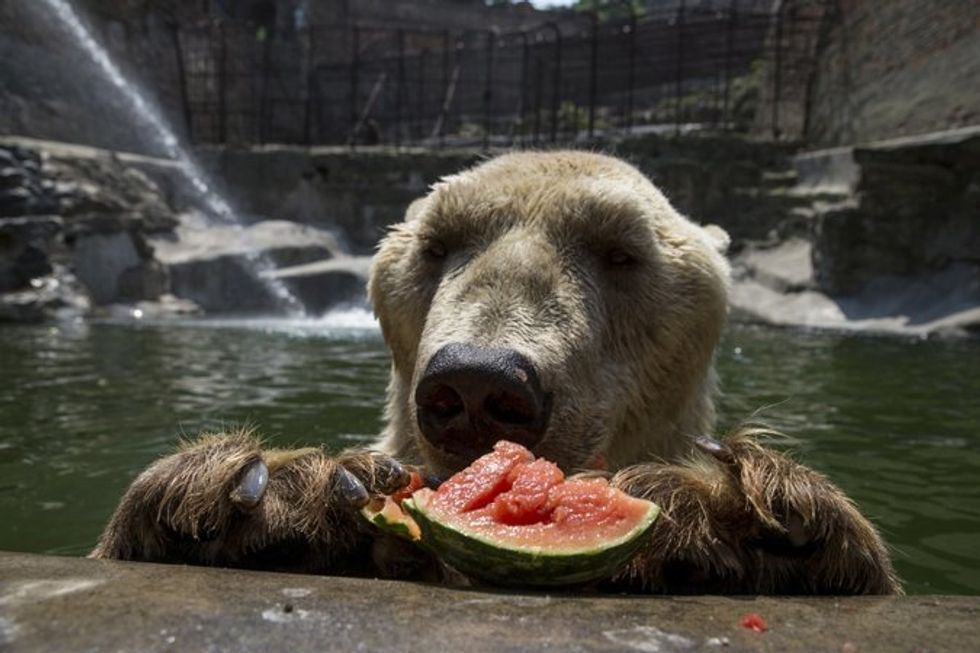 Ho, ho, holy cow that looks cold! Santas dive in during their annual swim at Bellevue beach during the annual World Congress of Santa Clauses in Copenhagen.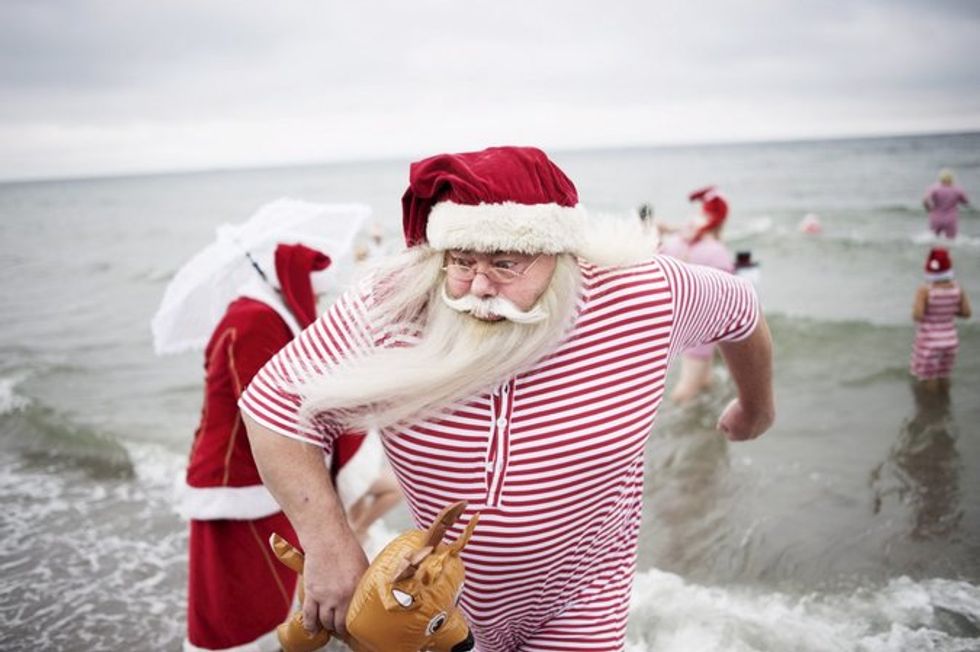 The kids didn't seem to mind that the seashore of Qingdao, Shandong province, China, was covered in algae, but you couldn't pay me to jump in.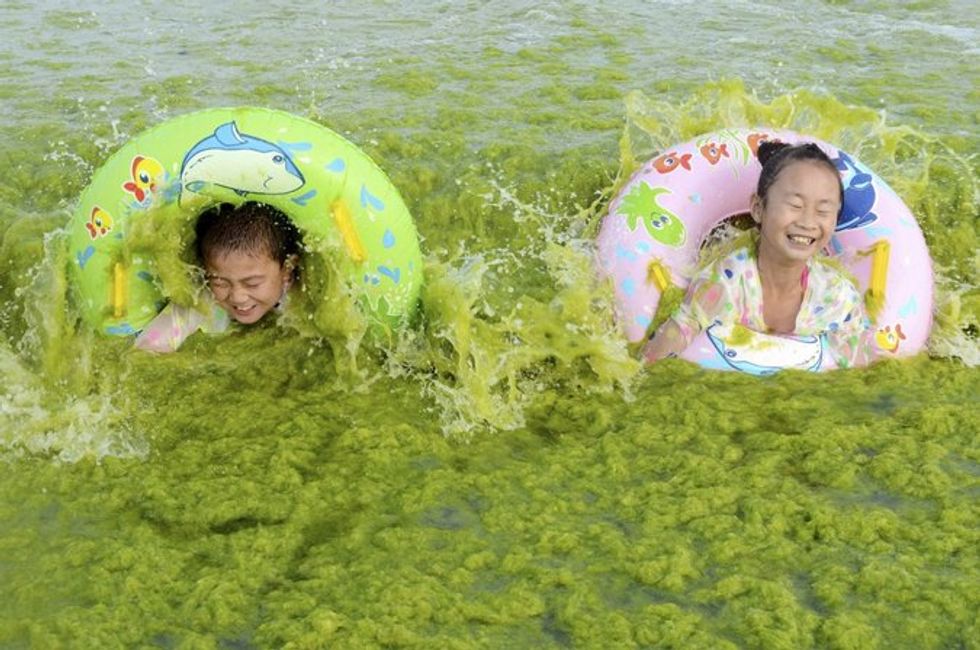 Barn cats are a cow's best friend, at least for these dairy cows in Granby, Quebec.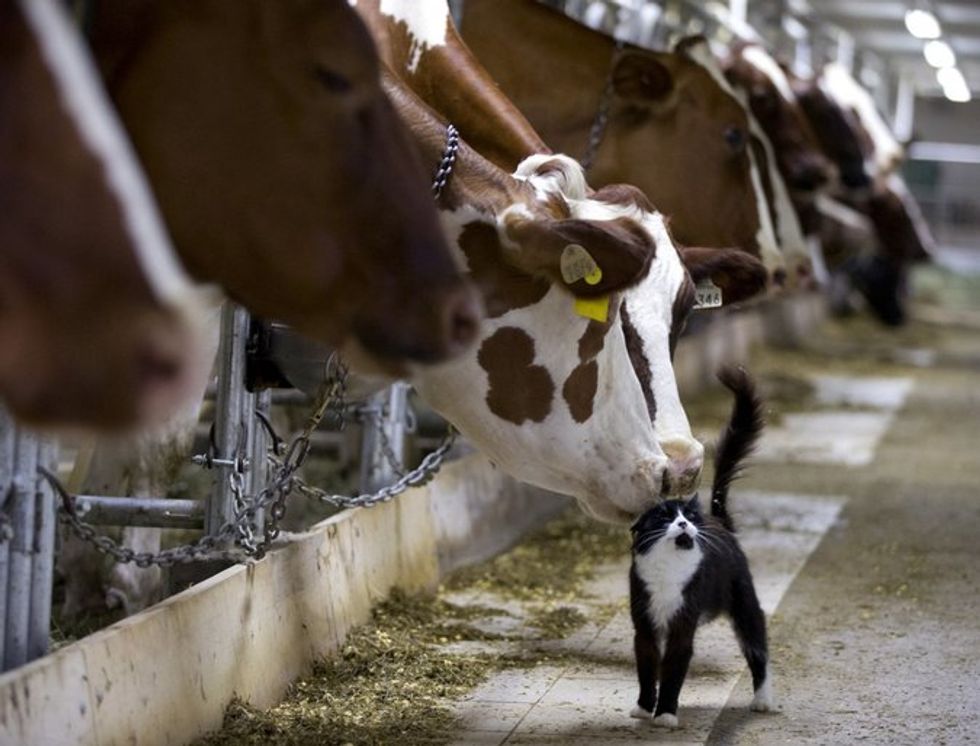 Sand bath, anyone? The sand in Siwa, Egypt, is used as a form of natural therapy to help cure rheumatism, joint pain, infertility, or impotence. But good luck if this guy gets an itch...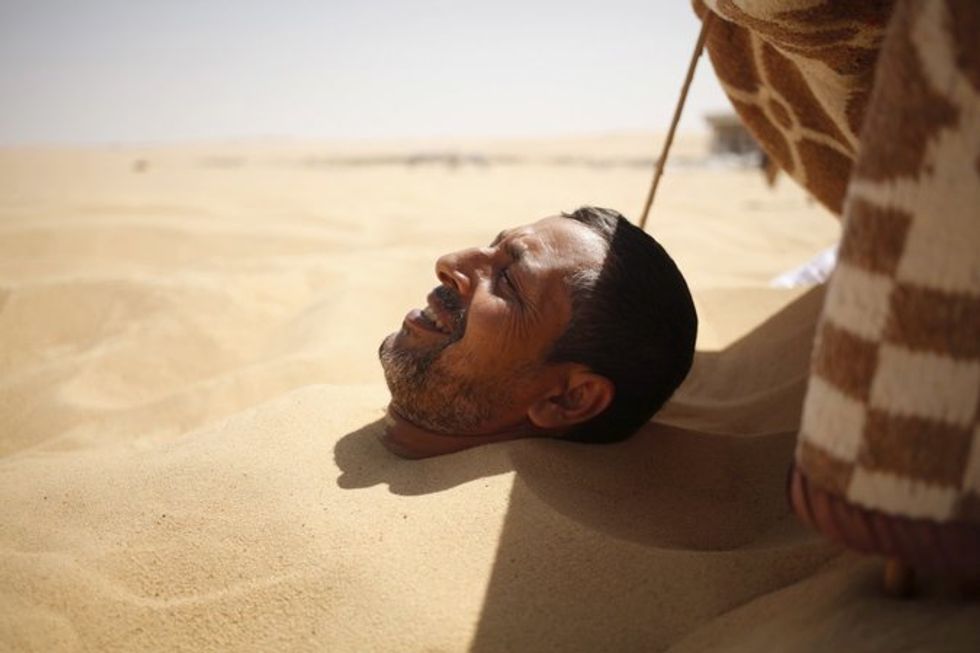 Around 40 people dressed in colorful body suits and walked the streets as a performance-art piece during Bat Yam, Israel's annual international street art and theater festival.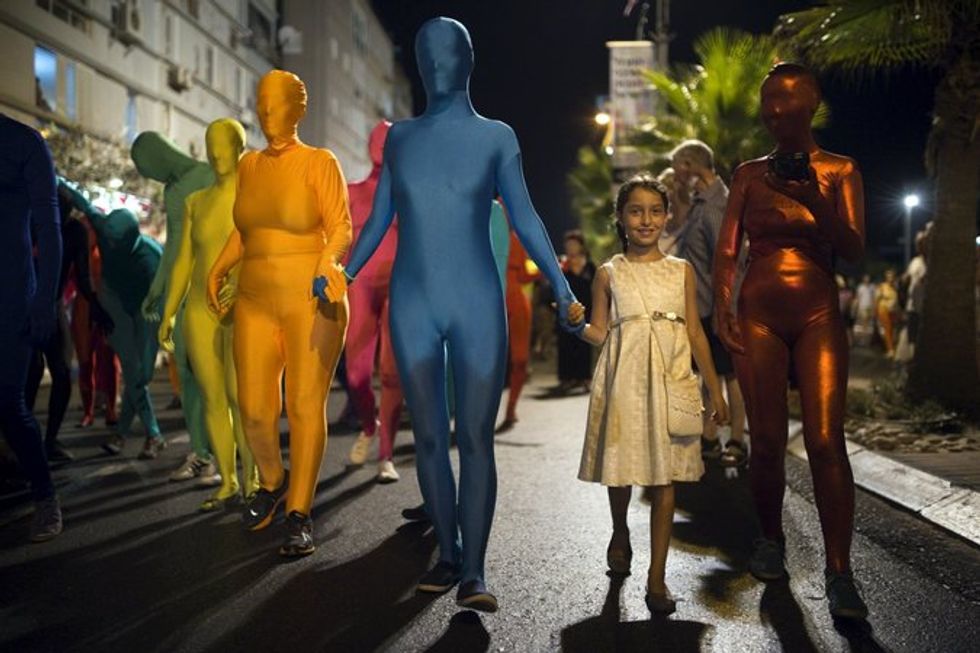 Surfs up, dude! At least for this dog catching a wave as part of the Surf City Surf Dog Competition in Huntington Beach, California.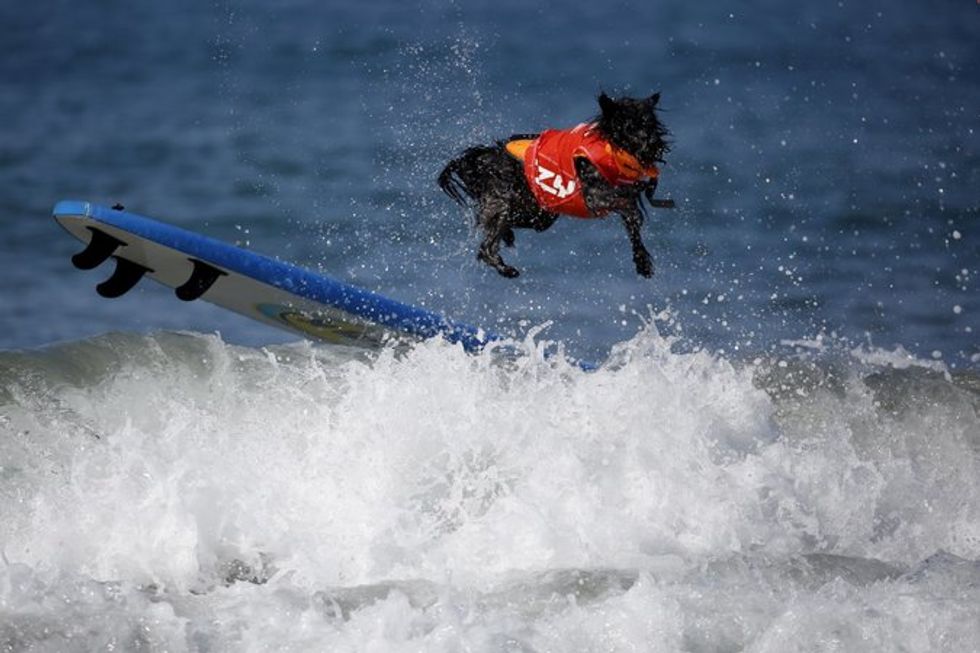 It's a bird! It's a plane! It's a homemade airship constructed by 29-year-old local Shi Songbo in the Henan province of China. The two-seated airship cost $47,187 to build and took four months to complete.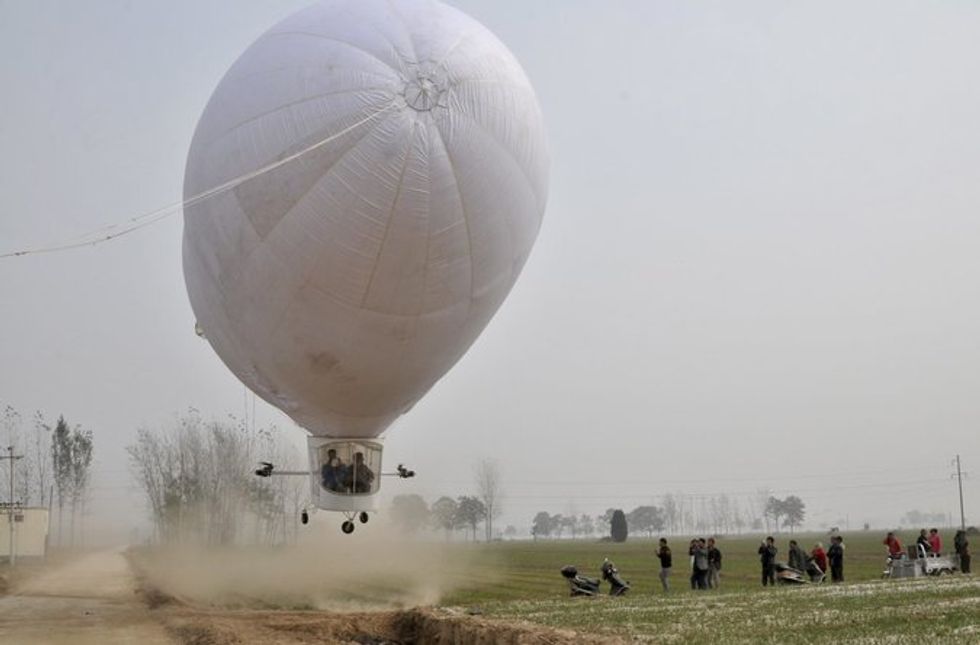 Don't look down...or sneeze. Guillaume Rolland of France participated in the Highline Extreme event in Moleson, Switzerland, attempting to break the world record by walking the entirety of the 1,624-foot line.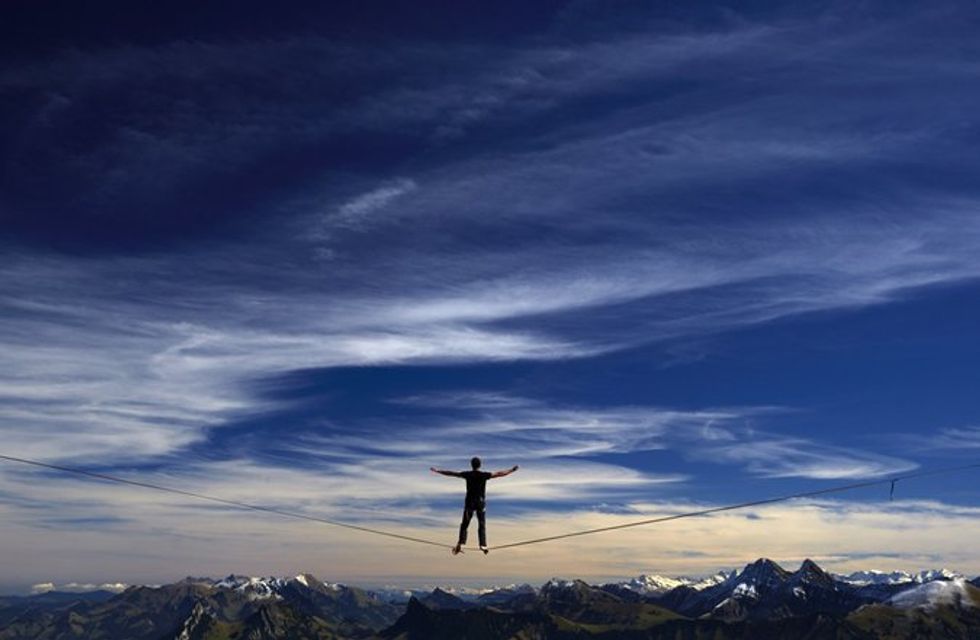 via: Business Insider