The world is still coming to terms with the tragic loss of Kobe Bryant following the devastating helicopter crash last month that claimed the lives of 8 others, including his thirteen-year-old daughter Gianna.
Last night, thousands of people flocked to the Staples Center to pay tribute to Kobe and Gigi, as well as the other victims of the tragic accident.
Scroll on for the most powerful pictures from the event...
1: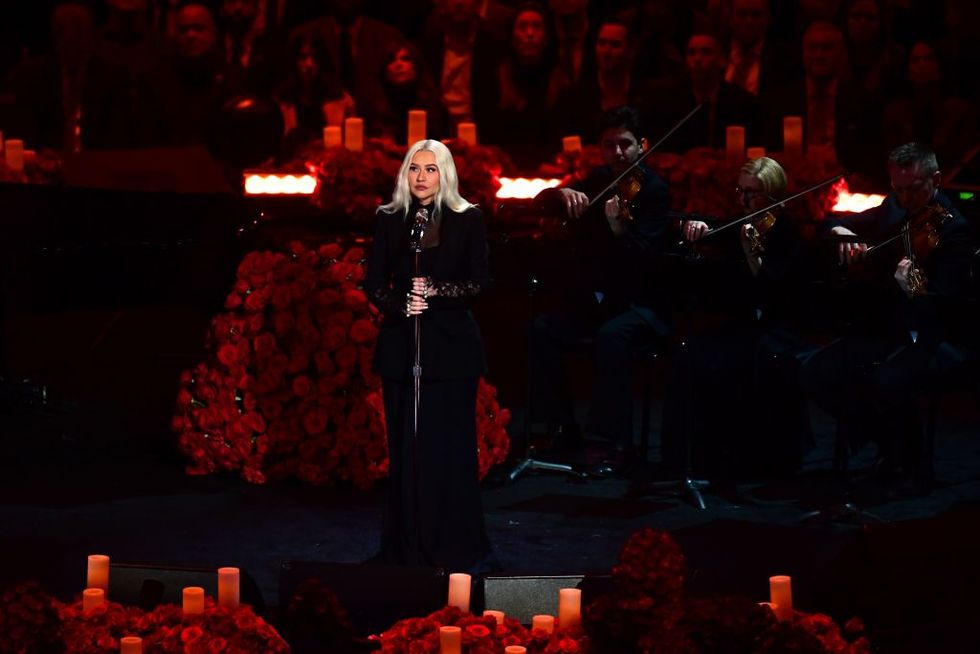 Christina Aguilera performs "Ave Maria."
2: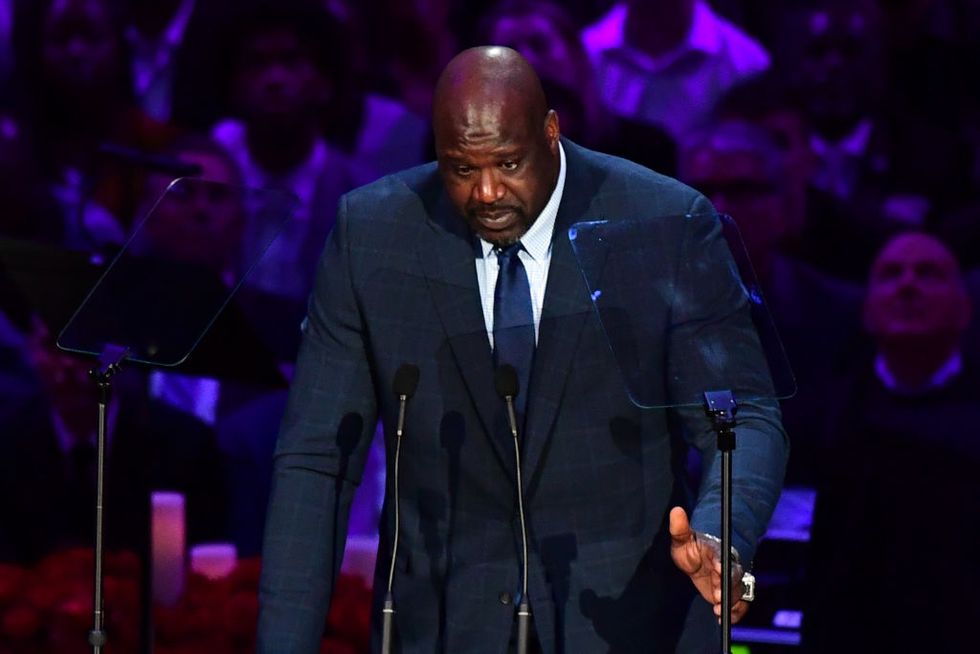 Shaquille O'Neal delivers an emotional speech.
3: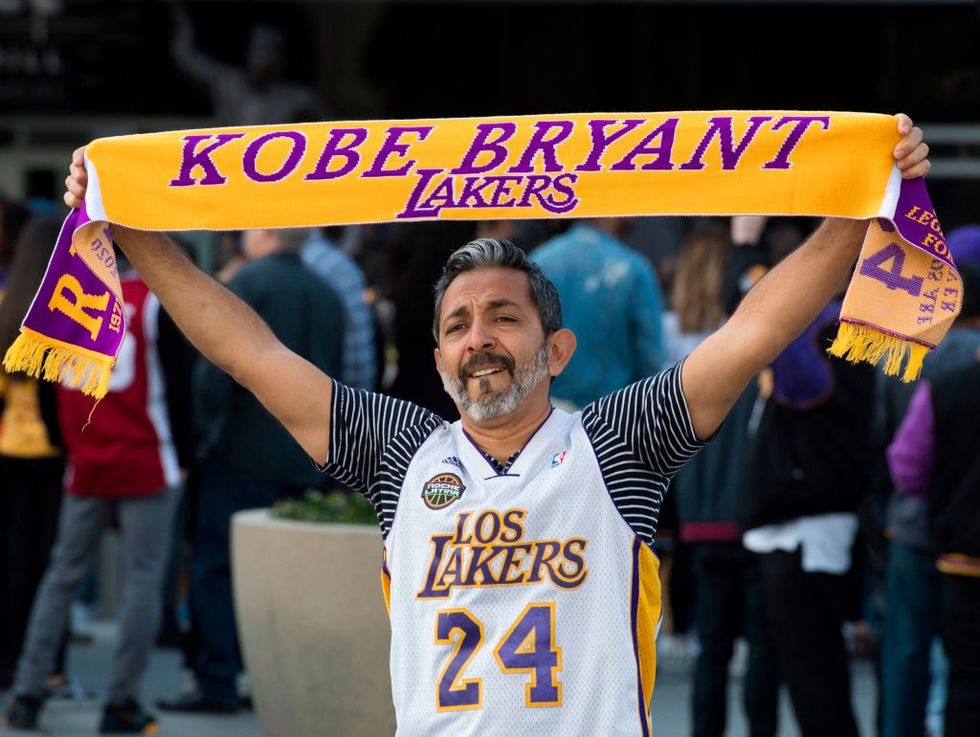 A fan holds a Kobe Bryant scarf.
4: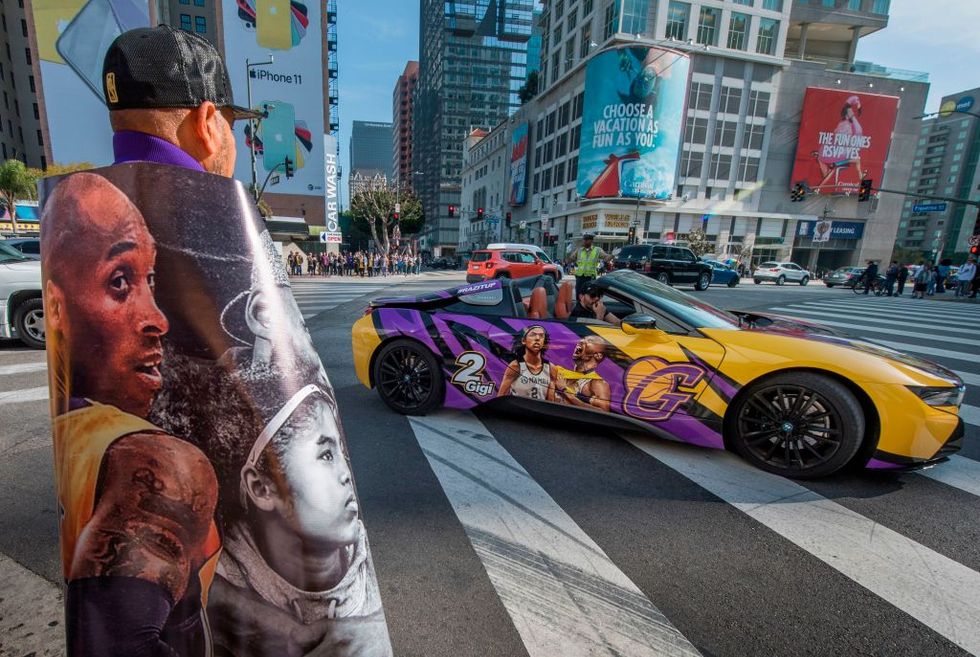 A fan wraps up in a Kobe Bryant poster.
5: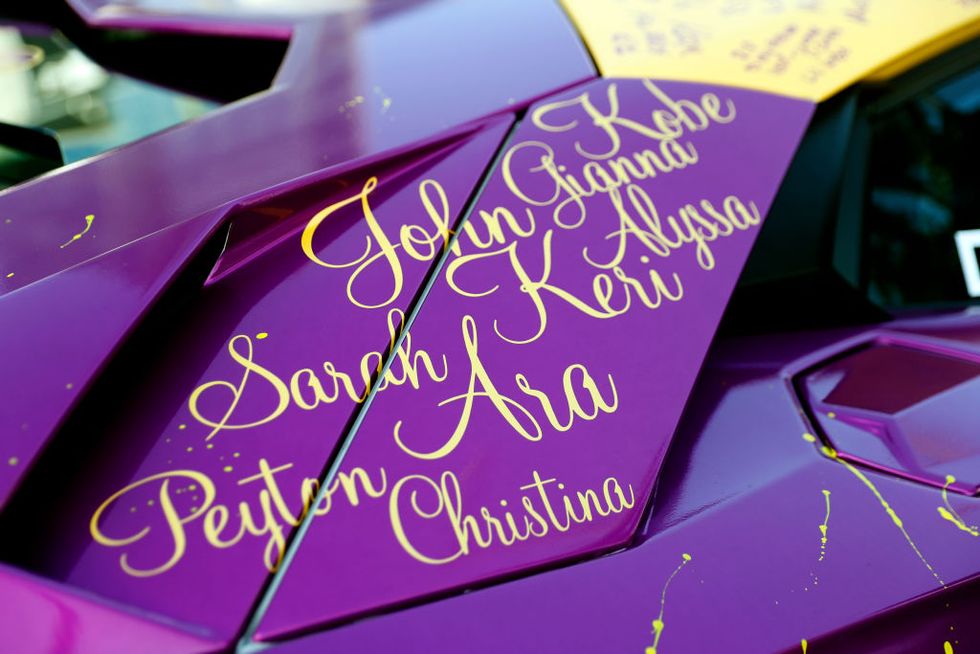 A car displays the names of all those who lost their lives in the tragedy.
6: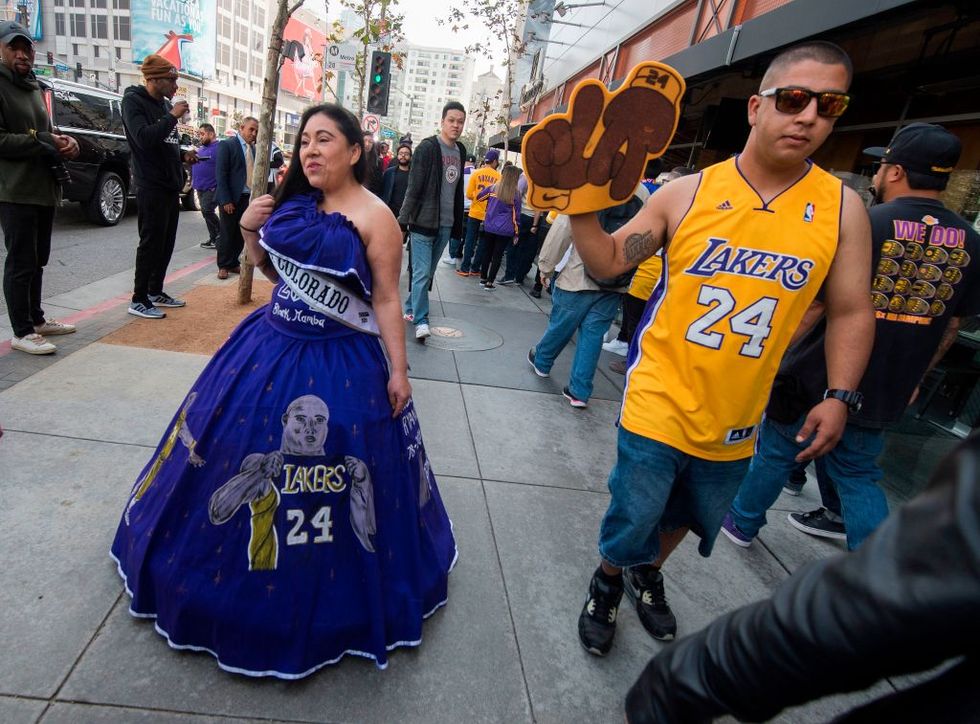 A fan arrives in a Kobe Bryant ball gown.
7: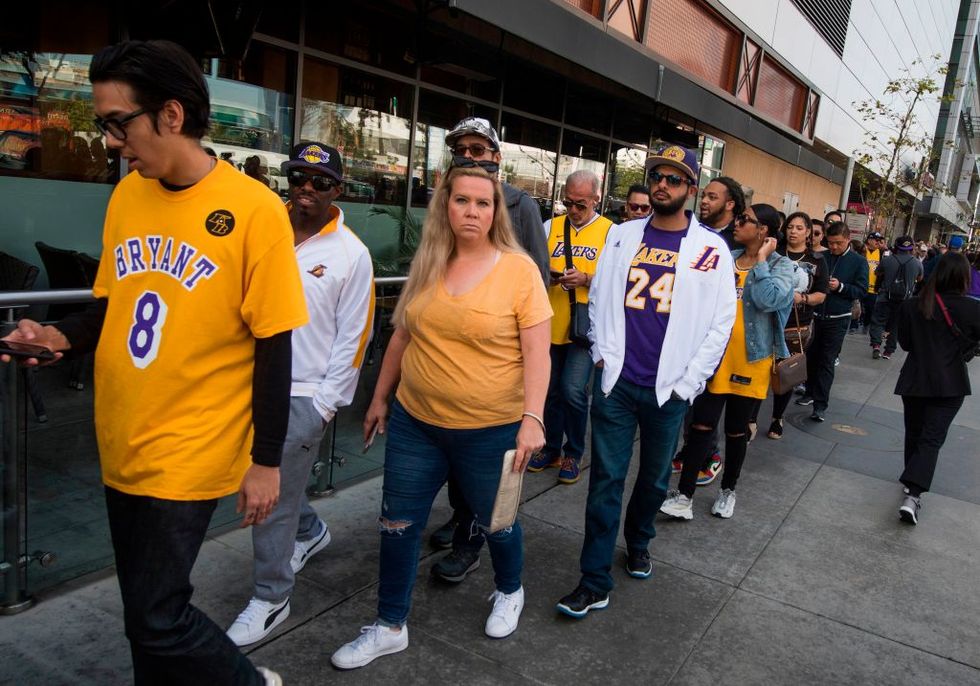 Fans queue around the block to enter the Staples Center.
8: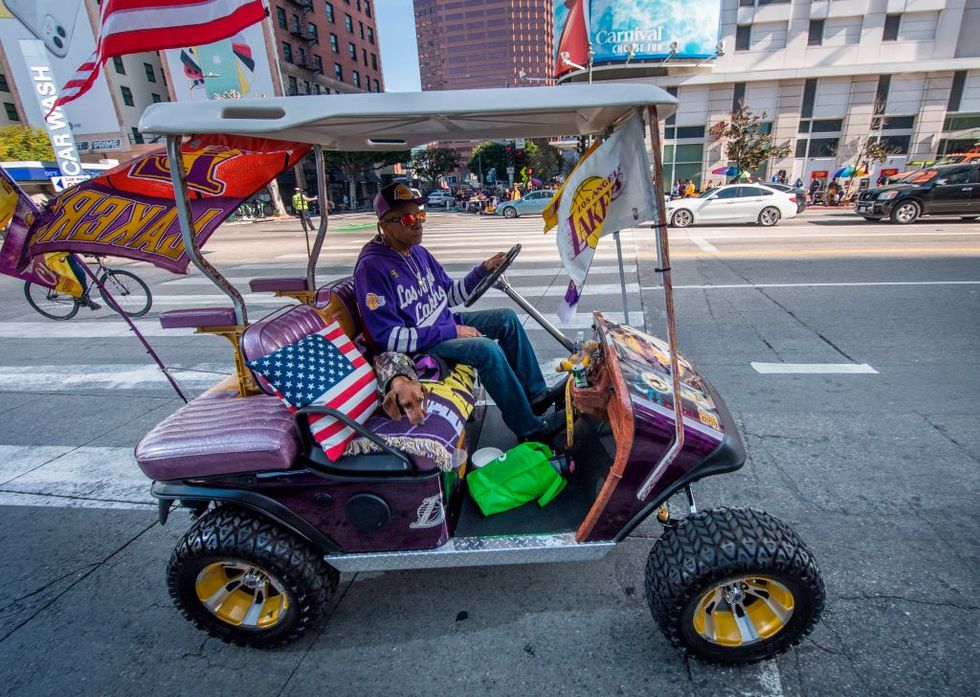 A fan arrives in a decorated golf cart.
9: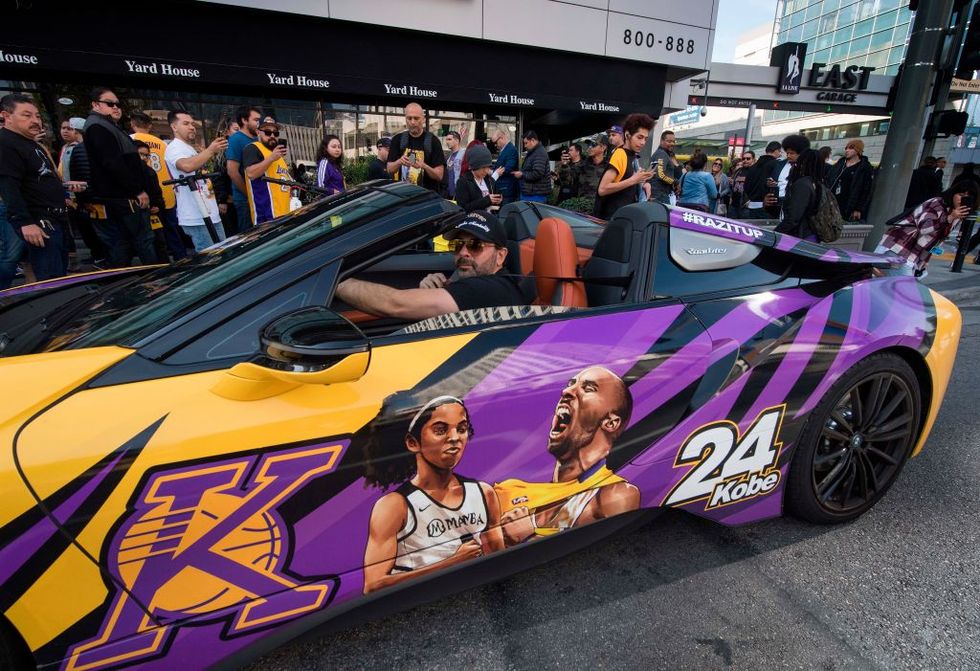 A car is painted with images of Kobe and Gianna.
10: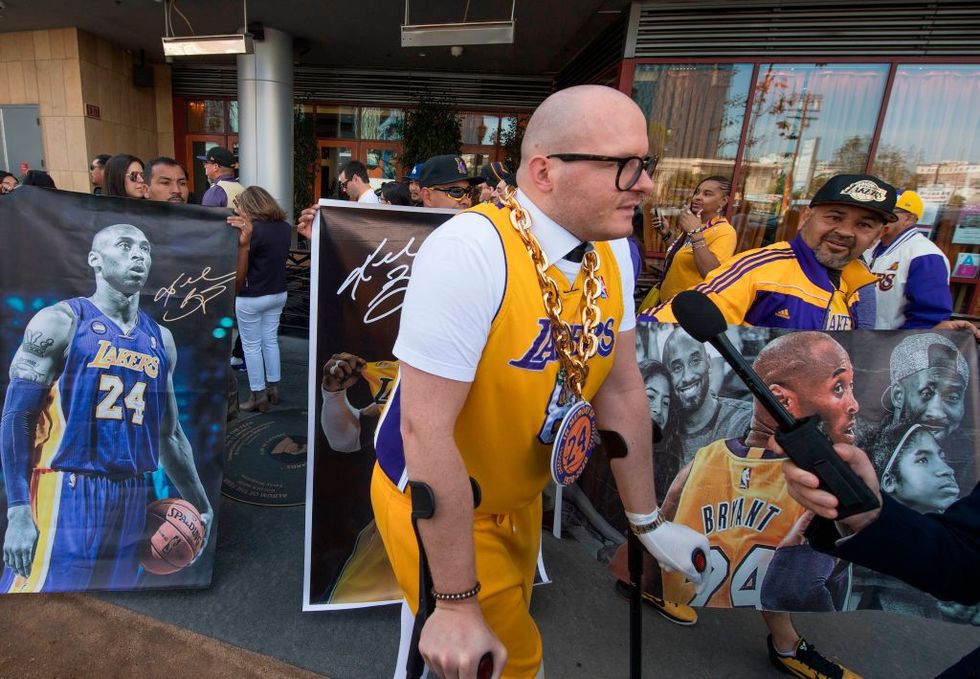 A fan arrives on crutches to the Staples Center.
11: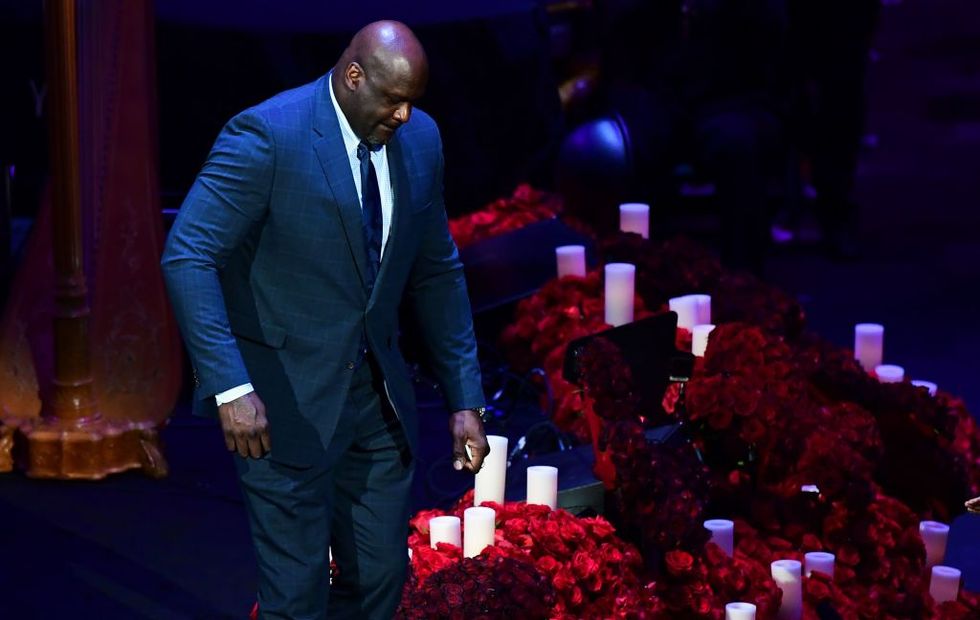 Shaquille O'Neal walks past the rose displays on stage at the Staples Center.
12: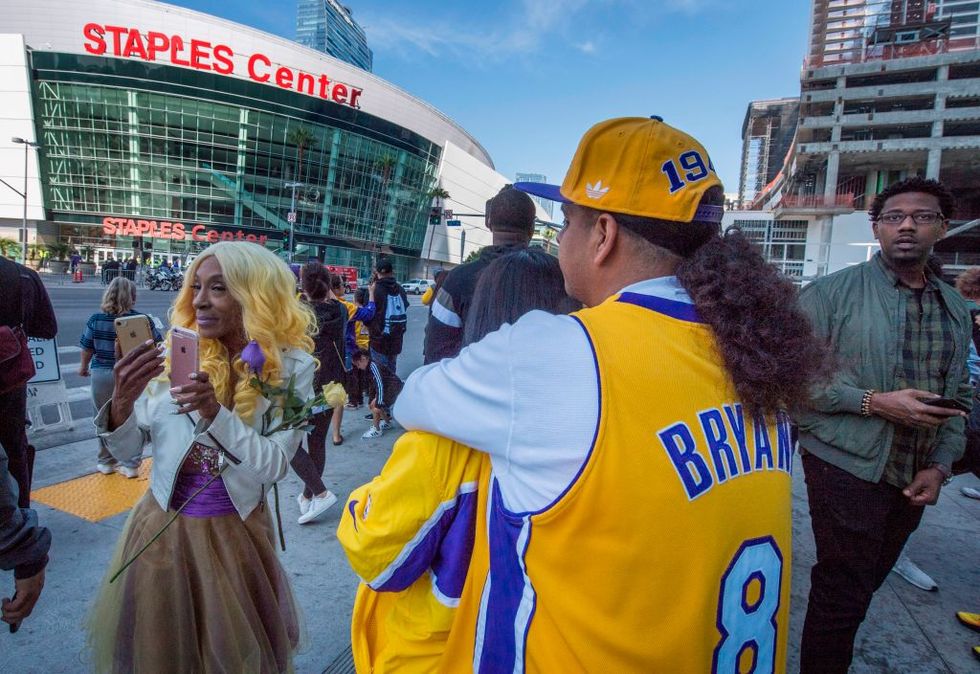 Fans dress up in Kobe's signature colors.
13: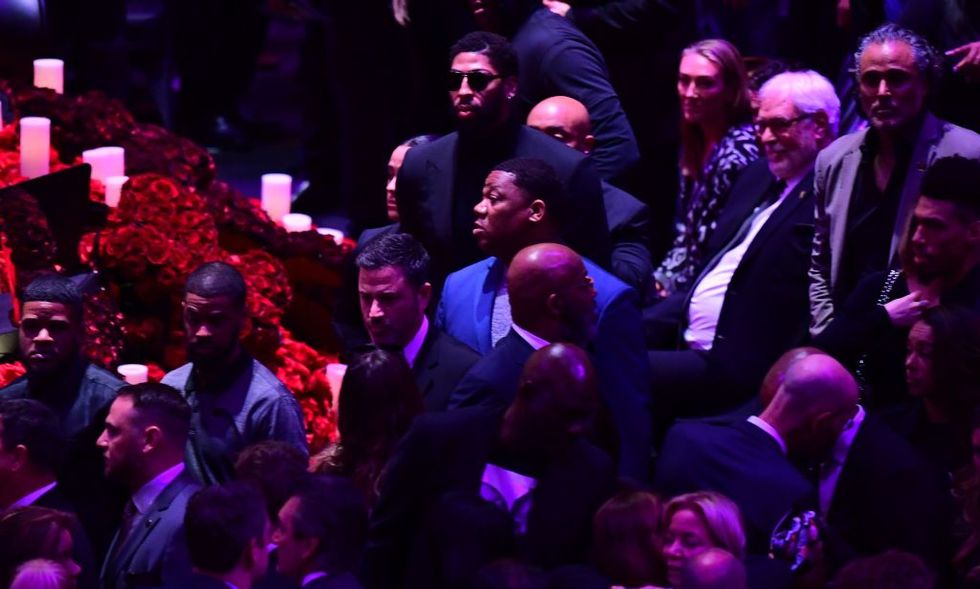 Attendees of the memorial take their seats inside the Staples Center.
14: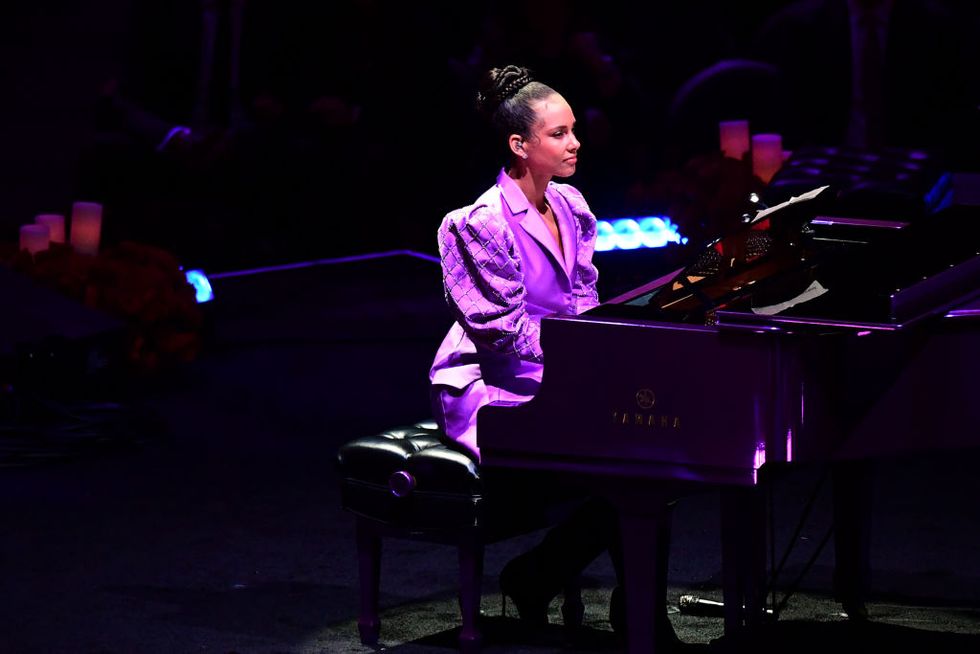 Alicia Keyes performs a song in tribute.
15: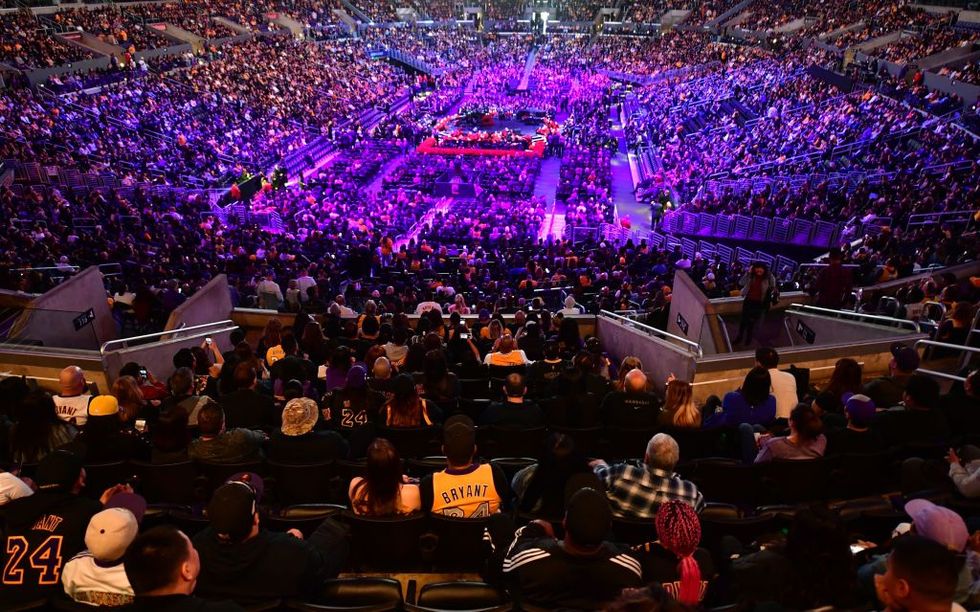 The Staples Center is packed out with fans and mourners.
16: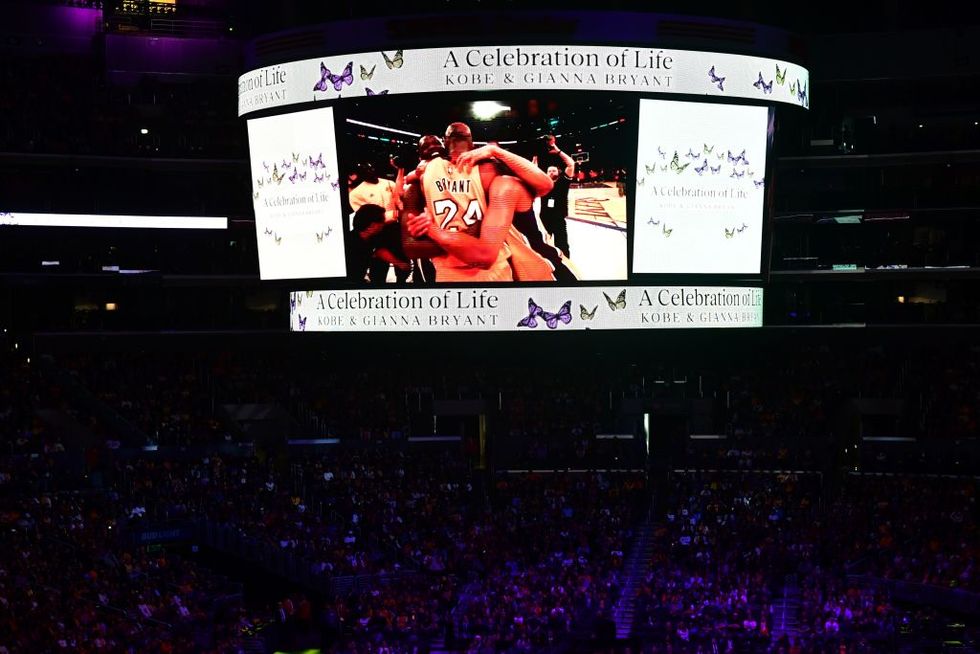 A screen plays a moving video tribute.
17: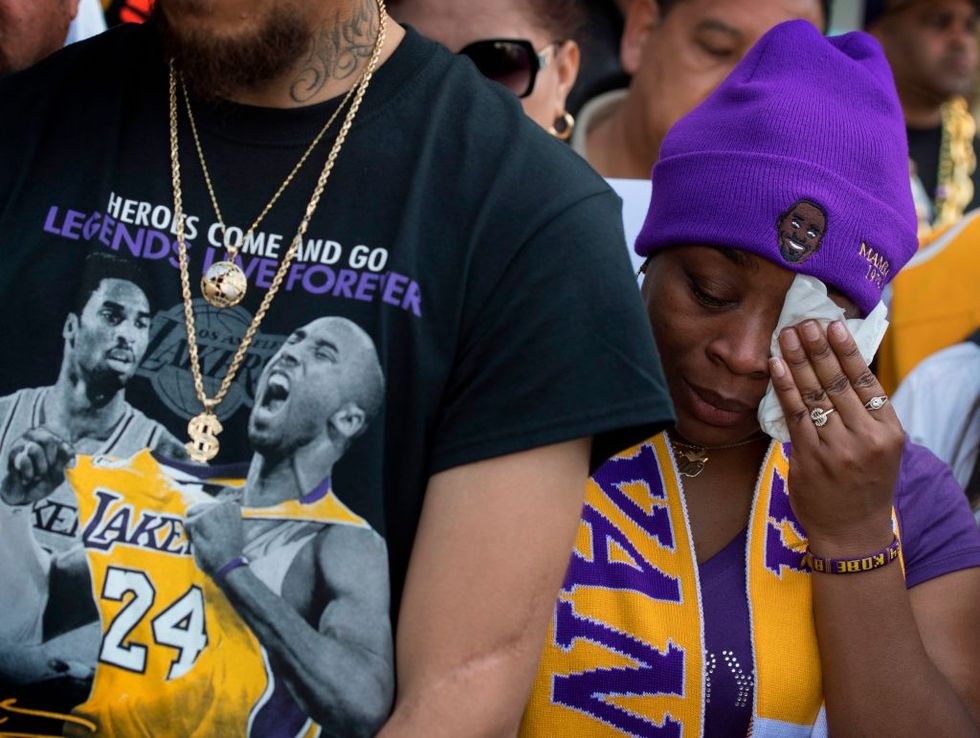 Fans cry outside the Staples Center.
18: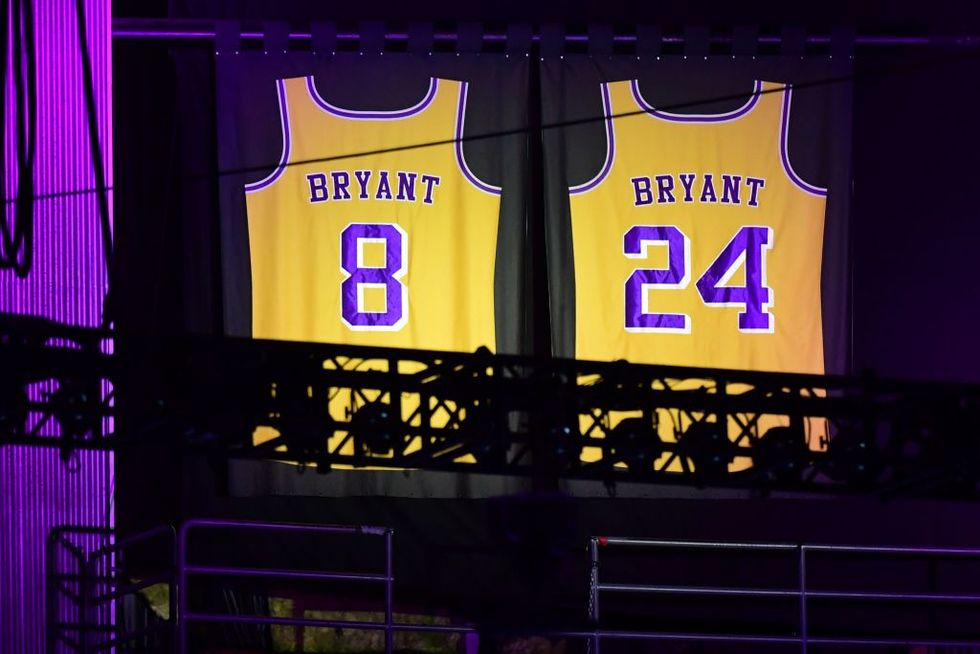 Bryant's Lakers jerseys are lit up.
19: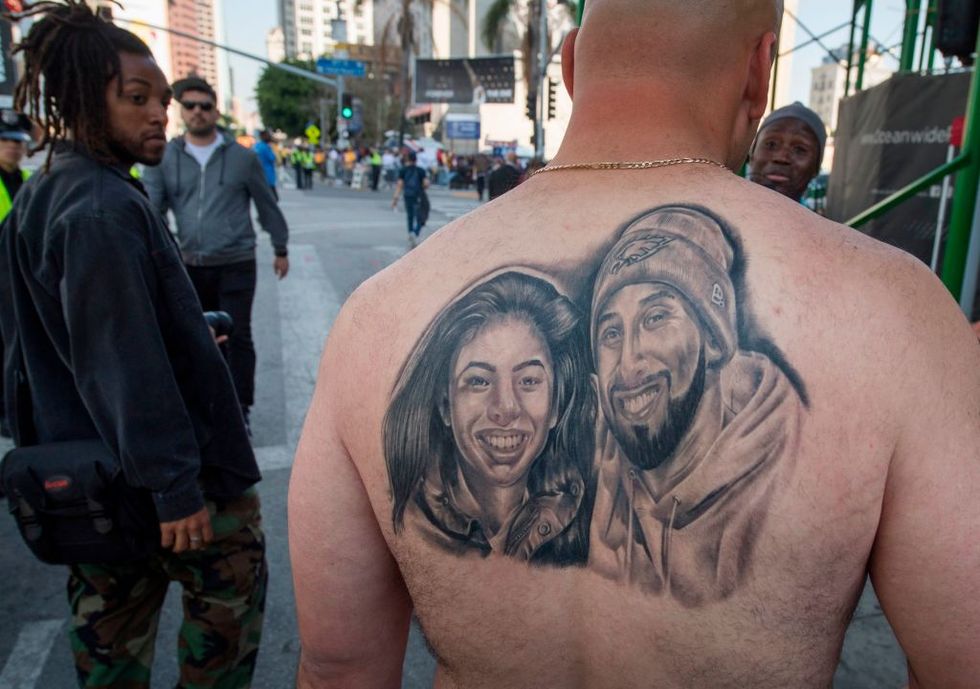 A fan displays his Kobe and Gianna tattoo.
20: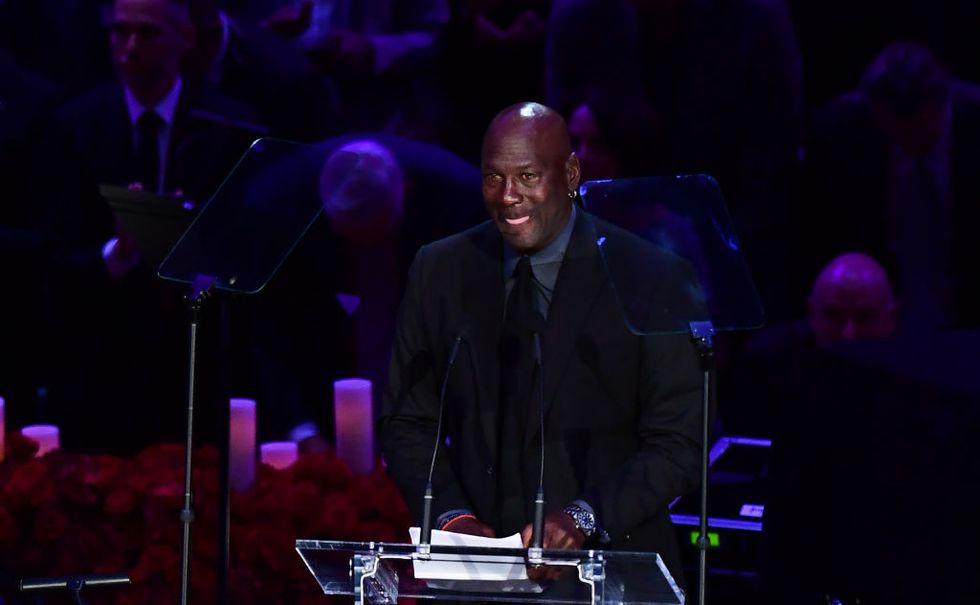 Michael Jordan cries as he pays his respects.
21: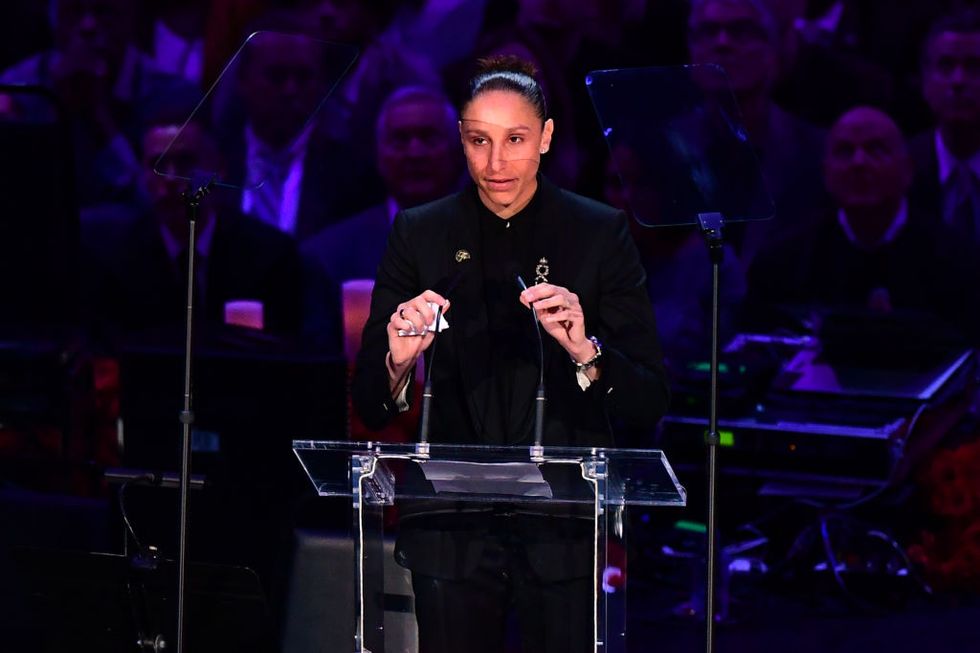 Diana Taurasi makes a moving speech.
22: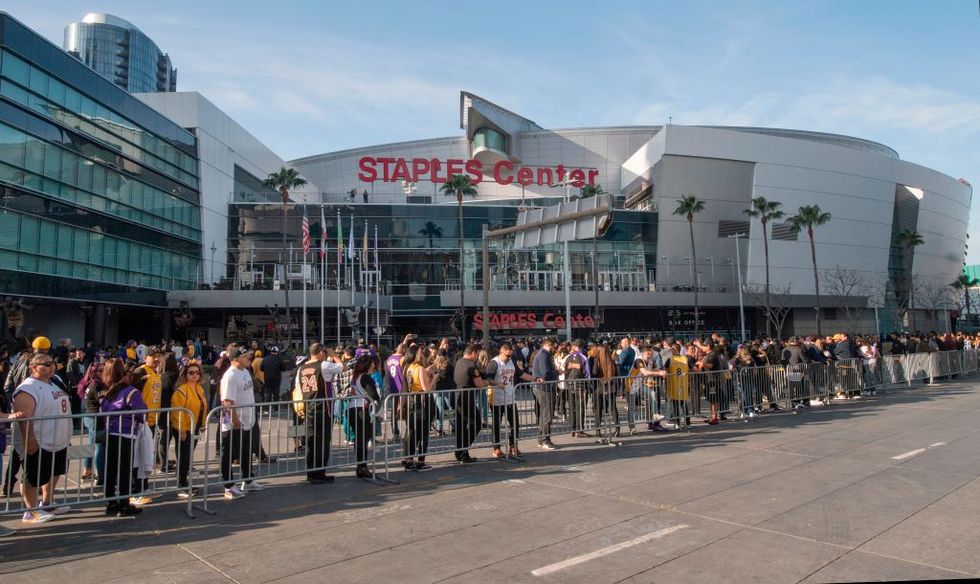 The length of the queue outside the Staples Center shows how many were moved by the tributes.
23: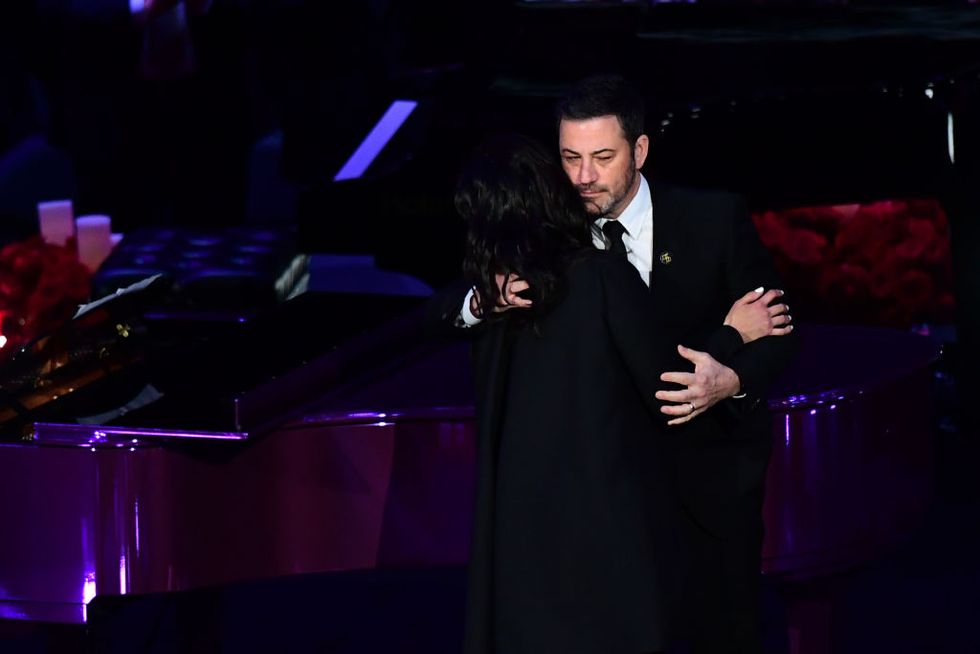 Jimmy Kimmel hugs Vanessa Bryant.
24: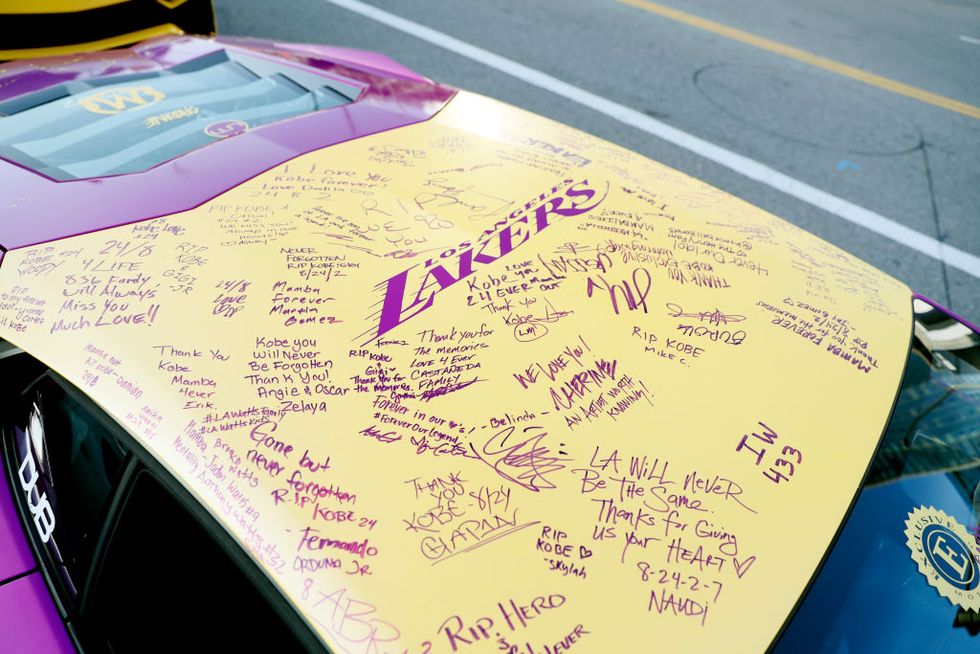 Signed tributes decorate the top of the Kobe car.
25: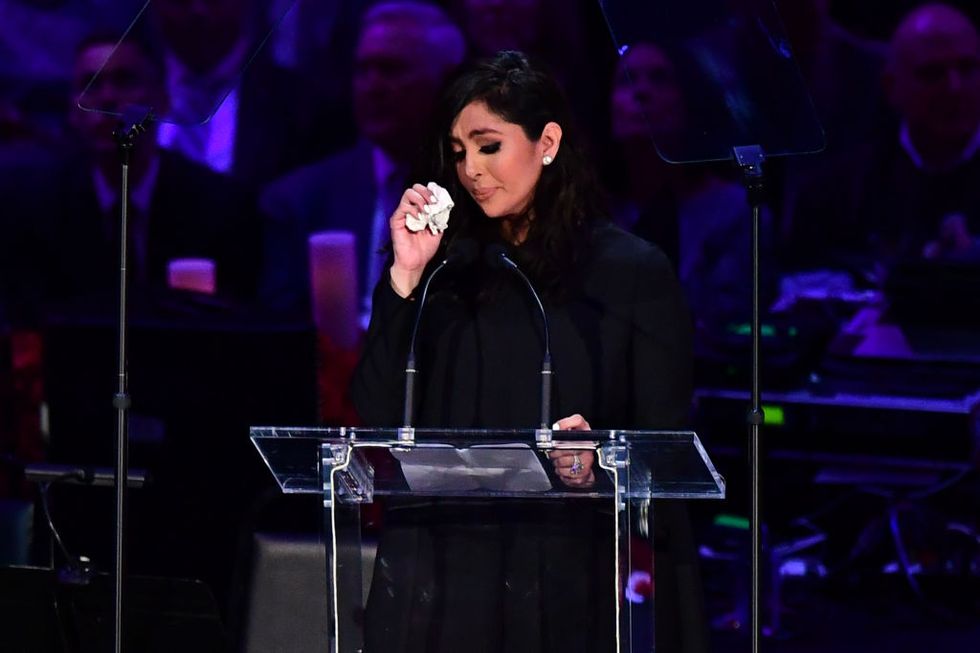 Vanessa Bryant breaks down in tears on stage.
26: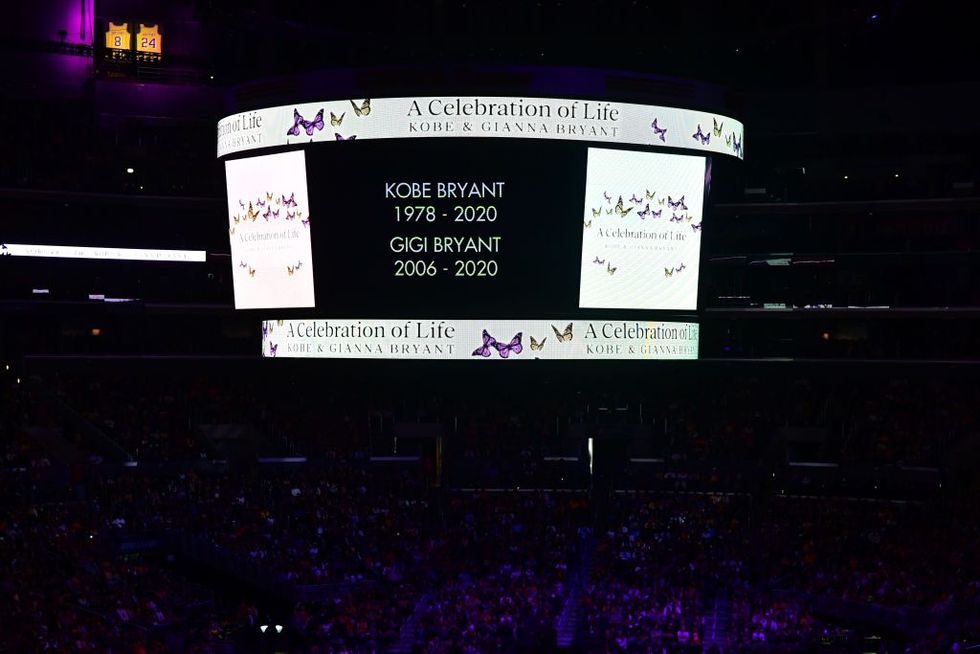 A memorial plays on the big screen.
27: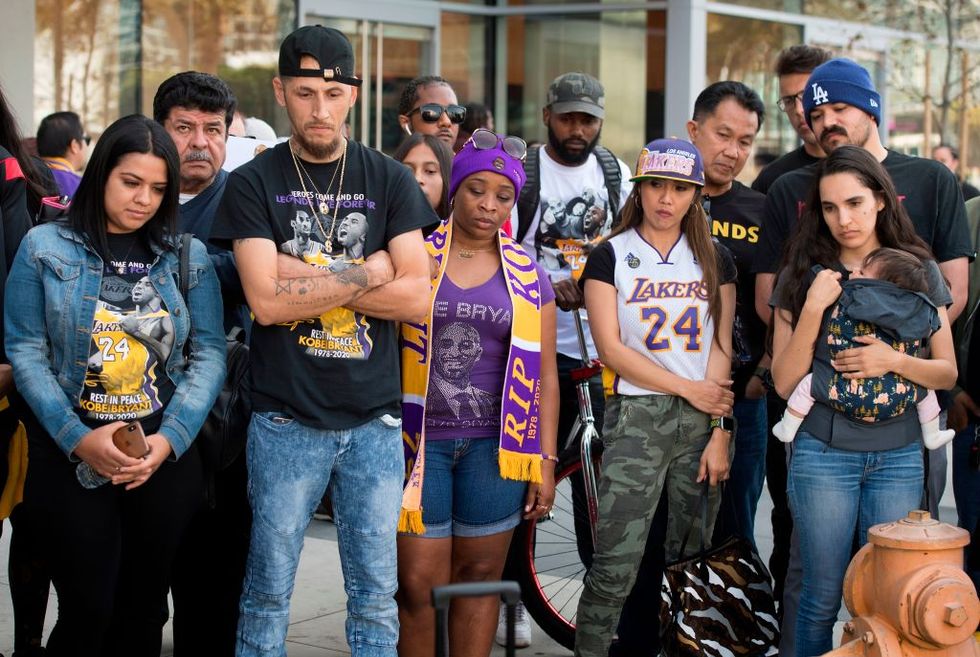 Fans watch on a mobile device outside the Staples Center.
28: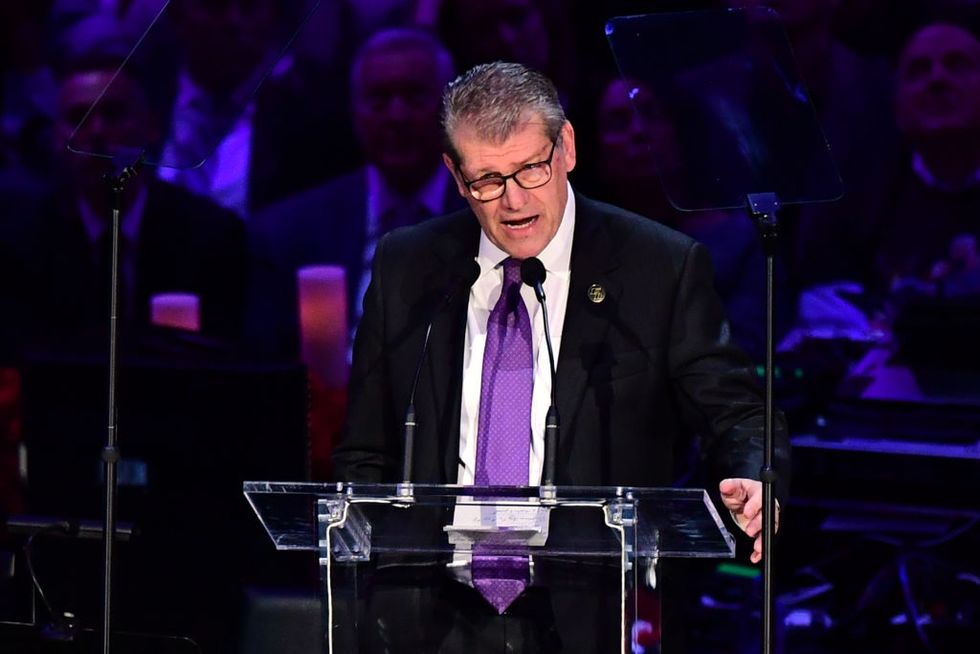 Coach Geno Auriemma speaks on stage.
29: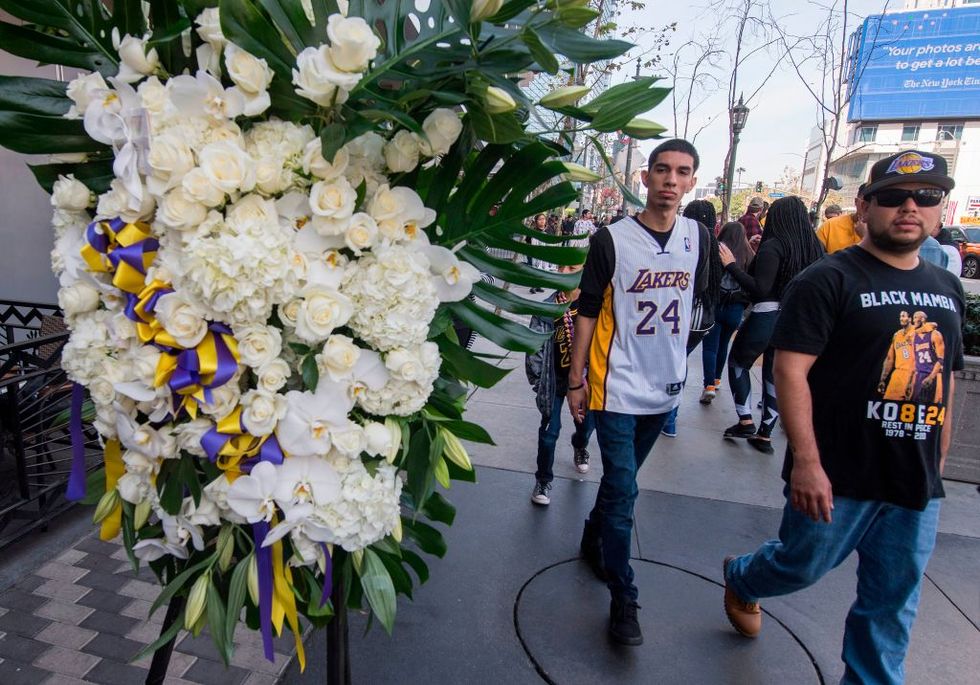 Flowers line the streets outside the Staples Center.
30: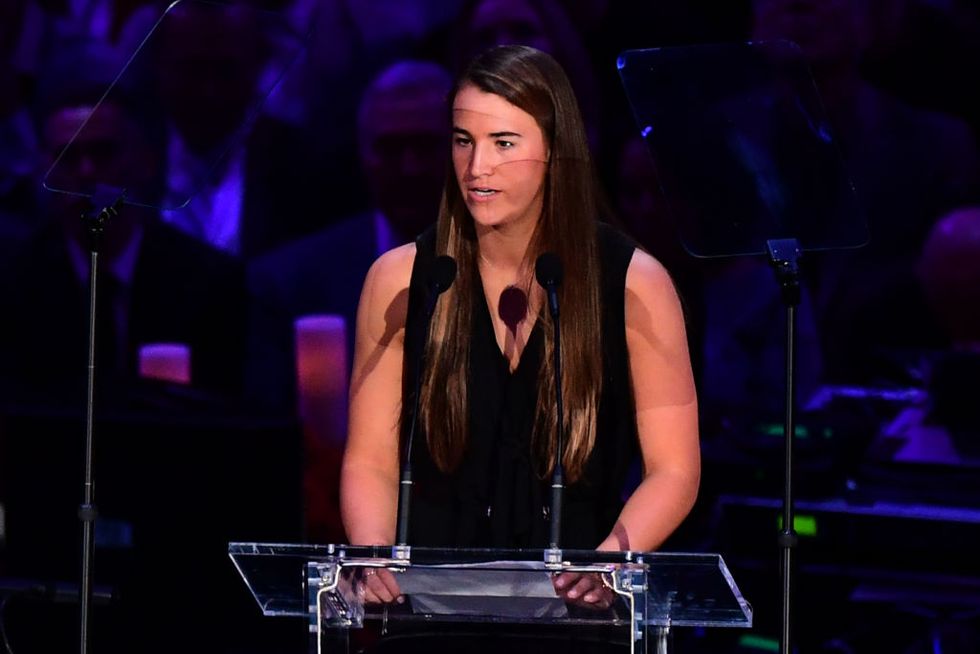 U.S. college basketball player Sabrina Ionescu speaks. Want more from the emotional memorial? Scroll on...