Just when you think that you couldn't love the Obamas more, you find out that they go on vacations with George and Amal Clooney. Reports have surfaced that the former first family is currently vacationing with the actor and his human rights lawyer wife, Amal, in their villa near Lake Como, Italy.
It's hard to think of a place that we'd rather be in the entire world - and it seems like the paparazzi agree. But if they want to sneak a peek at this superstar bunch, it'll come at quite a cost. The local government has enforced a three hundred foot perimeter around the area, and anyone who breaks it is set to face a hefty fine.
Between 2009 to 2017, Obama was the most powerful man in the world.
He served for eight years (or two terms) as the President of the United States of America - the first African American to hold the position.
And behind every good man is a great woman.
Obama married Michelle in 1992, and the pair were together for the entirety of the presidency - and totally without scandal, too.
Alongside being POTUS, Obama had another job, too.
He's also a father to Malia, born July 1998, and Sasha, born June 2001. These two girls had to grow up in the public eye.
Many of us have a particular image of the Obama daughters in our head.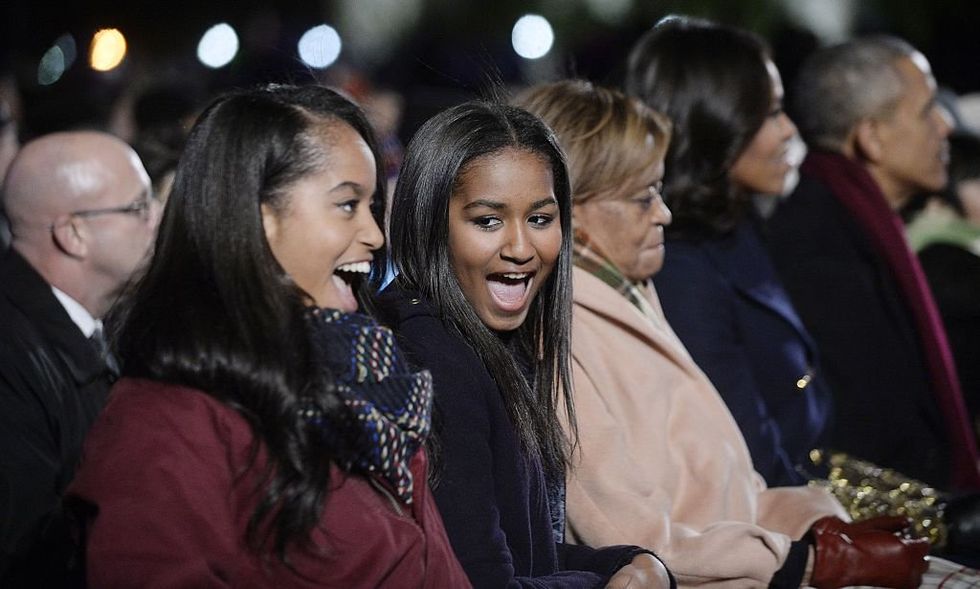 via: Getty Images
Because they were aged just eleven and eight when Obama was elected president, they seem to have been cemented in our minds and fairly young kids.
The two are now eighteen and twenty years old.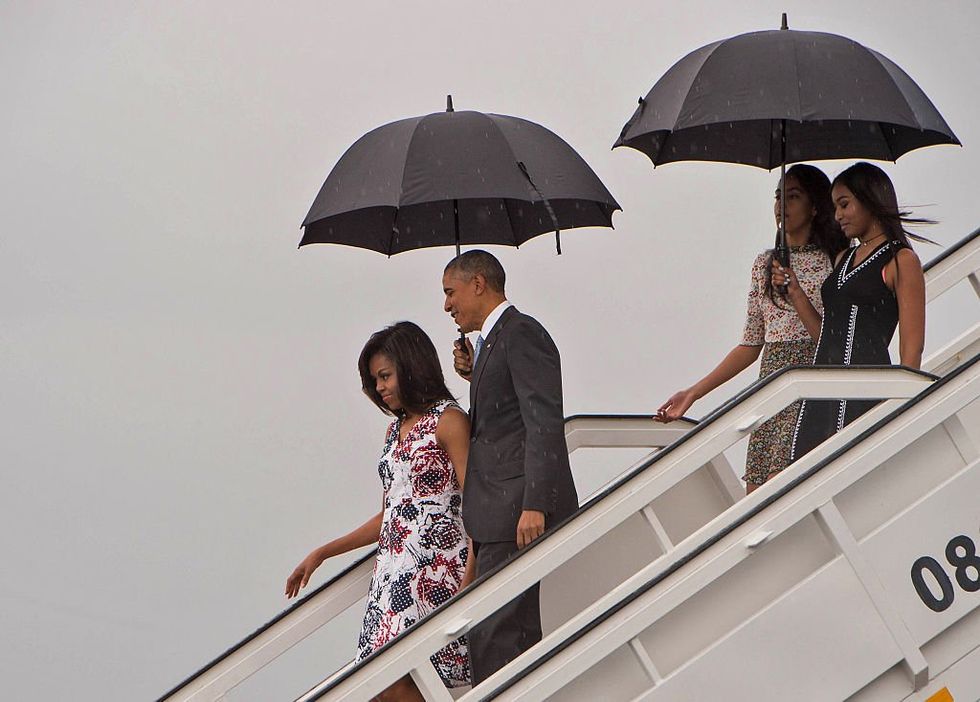 via: Getty Images
And, although Obama is no longer President (sob), the family still remains active in politics and firmly in the public eye.
Although this hasn't been without its issues.
When news of Malia Obama smoking gains more national outrage than the president sexually assaulting women, you know… https://t.co/FySPl1laWY

— Daniah (@Daniah)1511535222.0
Many (usually particularly right-wing) media outlets have used the common misdemeanors of Sasha and Malia's youth to paint them as the "wild child" stereotype - which doesn't actually seem to be the truth.
George Clooney, on the other hand, seems to be almost universally beloved.
The American actor and filmmaker has received three Golden Globes, two Academy Awards, and the prestigious AFI Lifetime Achievement award.
For a long time, he was known as a bachelor.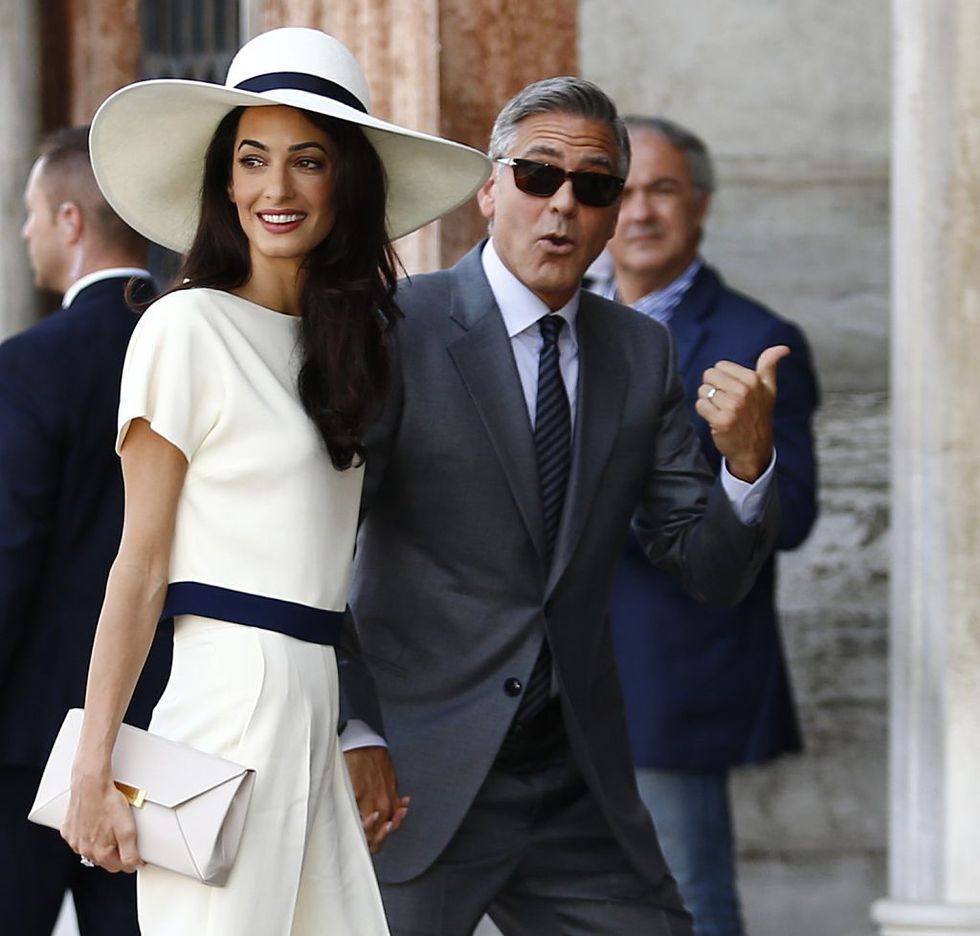 via: Getty Images
But in 2014, he married hugely successful British-Lebanese human rights lawyer, Amal Alamuddin, and the pair became the very definition of a power couple.
The pair do an incredible amount of humanitarian work together.
But they also manage to retain a certain level of fame and public intrigue. Here they are at the enormously viewed royal wedding between Prince Harry and Meghan Markle.
Although Clooney has always had a social conscience.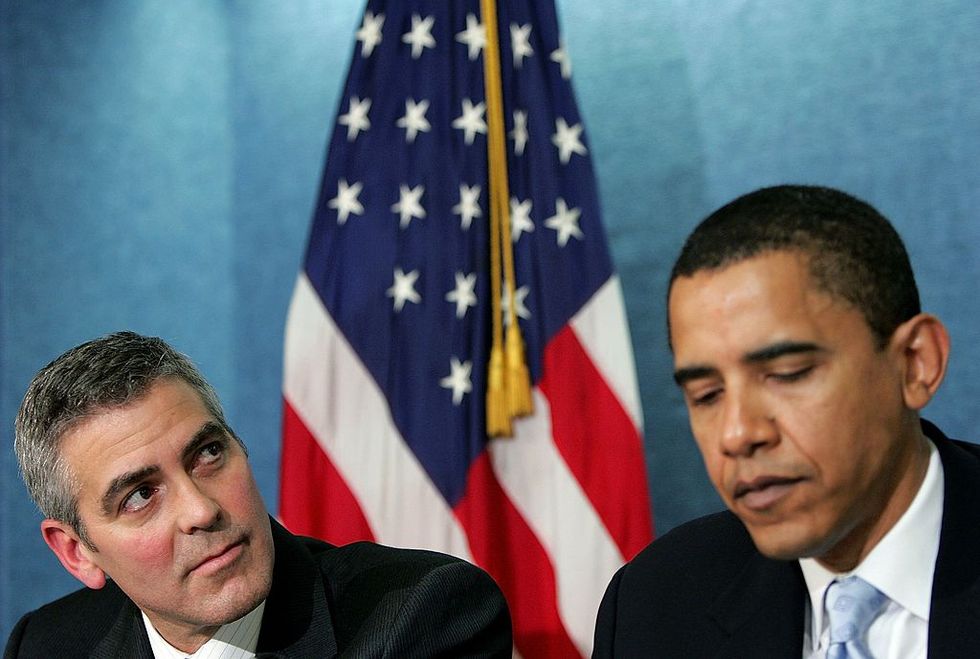 via: Getty Images
He supported Obama right from the beginning of his presidential campaign. Here are the pair together in 2006 - and it's clear that they have built a lasting friendship with one another.
For the past few days, the Obamas have been on vacation.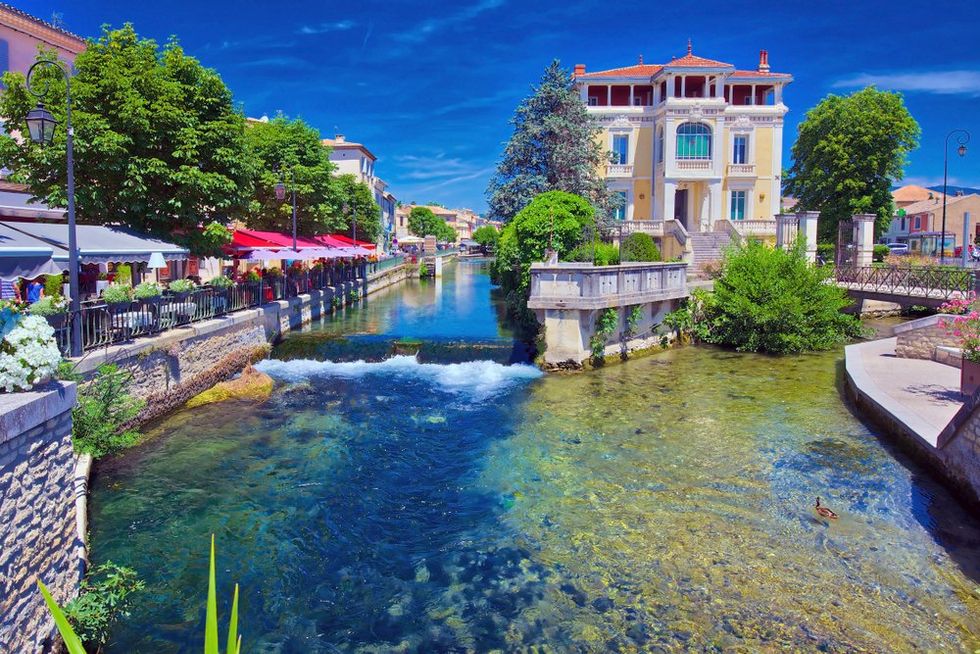 via: Shutterstock
Their summer trip to Europe started with a stay in L'Isle sur-la-Sorgue a small but picturesque town in Provence, France.
But that wasn't their final stop.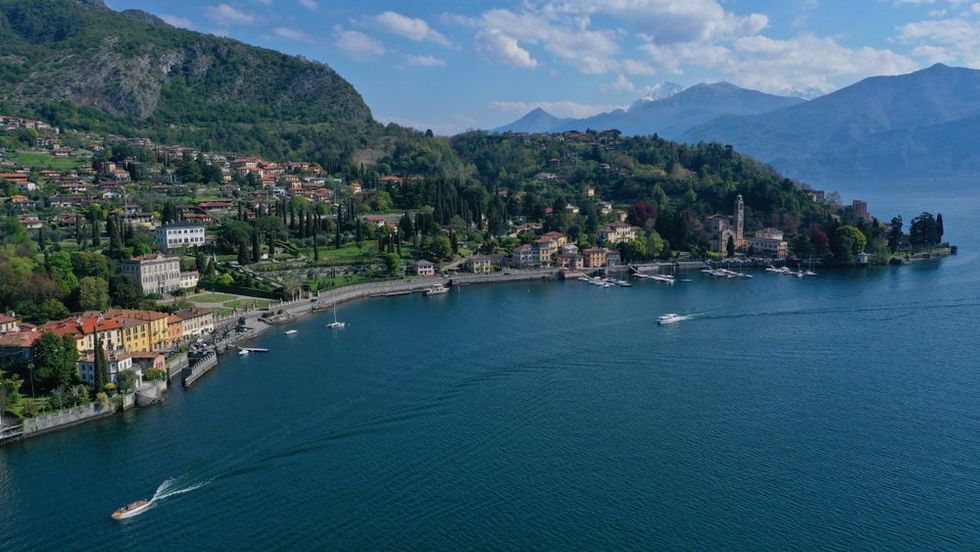 via: Shutterstock
After the French portion of their trip, the Obama family moved on Lake Como, Italy. And they were staying with some pretty exciting hosts - the Clooney's themselves.
As you may expect, this uber-famous group has attracted a lot of attention.
In fact, there have been reports of a media frenzy in the surrounding area, with some paparazzi choosing to camp out outside the Clooney's Villa Oleandra.
And that hasn't been the only change to the area.
There have been reports of a heightened police presence in the area, sent via the internal ministry of Italy. These authority figures are set to patrol the streets of the town.
The mayor, Roberto Pozzi, has been outspoken about his decisions.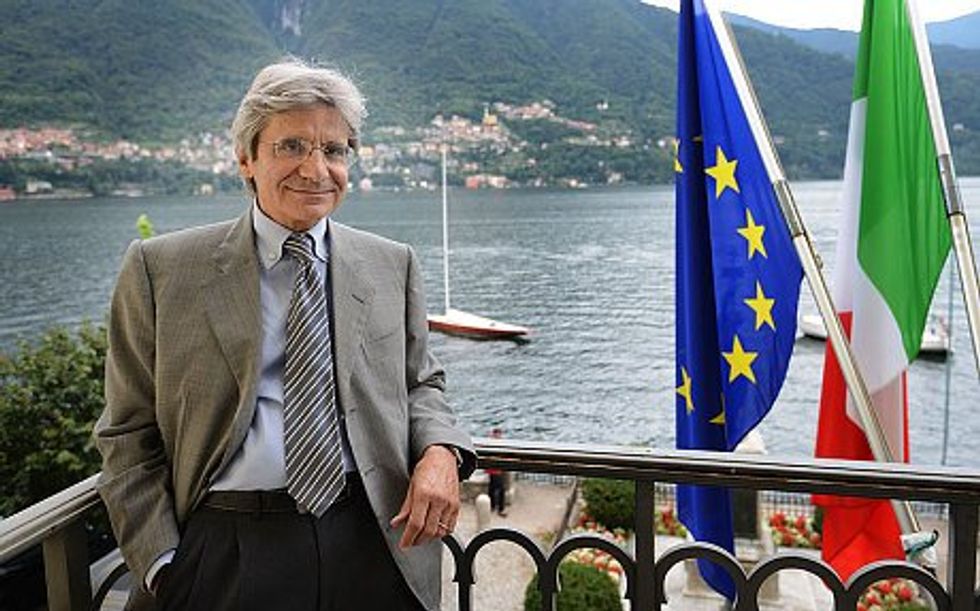 via: The Telegraph
"For our little village, it is a wonderful occasion to become better known," Pozzi told the Daily Telegraph. He's remaining tight-lipped about certain aspects of the operation, though, telling Il Giornale, "The interior ministry is in charge of the operation and naturally details are not going to be divulged."
But there is one aspect that's been made very public.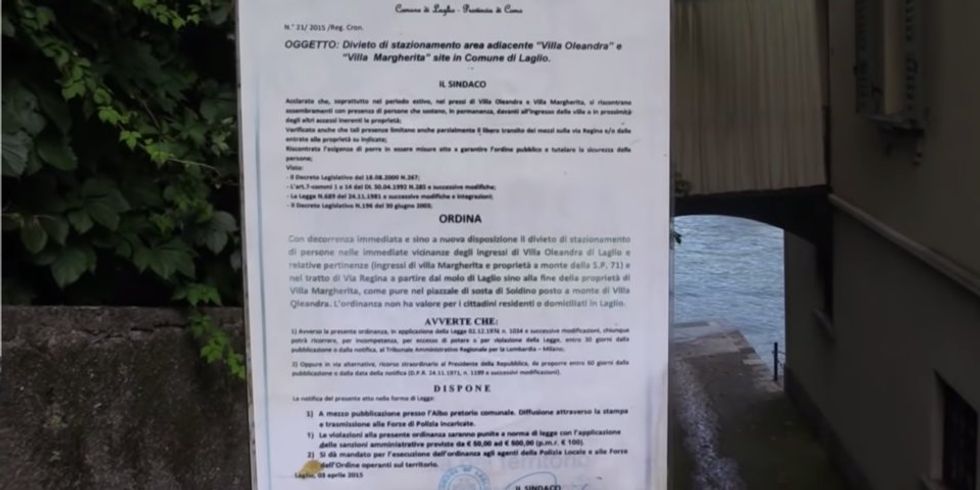 via: La Repubblica
Pozzi has decided to introduce a fine for any person that manages to get closer than 300 feet to the Clooneys' lakeside home. The amount? A whopping €500, or $570.
In spite of all this hassle, Pozzi thinks that the visit is well worth it.
"I imagine how many people in America will now go and look at a map to find out where Laglio is," he divulged to the Daily Telegraph.
Although it has created a lot of extra security work.
The Obamas arrived on a private jet in Milan and required the help of six police cars, a police helicopter, and a private motorway lane to get to Laglio safely.
In exchange for their accommodation, it appears that the Obamas had to help the Clooneys out, too.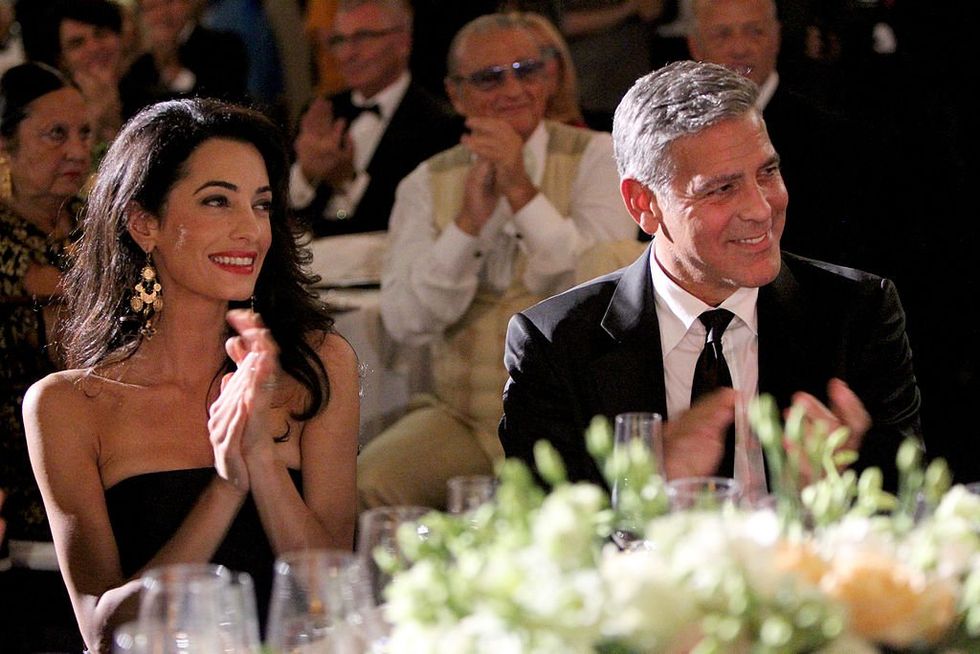 via: Getty Images
So far, they've been very much involved in the Clooneys' humanitarian work, attending a Clooney Foundation for Justice dinner, which was raising money for those living in poverty, on Saturday.
But it seems like they've had some fun, too.
George Clooney and former US President Barack Obama took to the waves on a boat in Lake Como, Italy 🚤 For more of… https://t.co/oFZgzJT7vB

— Sky News (@Sky News)1561383686.0
Here's some rare footage of what we assume has been one of the more enjoyable aspects of the vacation, with George Clooney and Barack Obama riding the waves of Lake Como in a speedboat. We guess our invitations must have got lost in the mail...