Master of horror Stephen King is a pretty interesting guy. He's a best-selling author. His classic book IT was recently made into a feature film that blew away critics and audiences alike. He has an adorable Corgi named Molly, aka "The Thing of Evil" and was recently blocked by Donald Trump on Twitter. Basically, Stephen King is winning at life.
When a hilariously absurd photo recently surfaced of him from back in the '70s, fans reacted with a mix of applause and disgust. Love it or hate it, there's no denying that the photo is classic King.
Unless you've been living under a rock for the past 40-plus years, you've probably heard of Stephen King.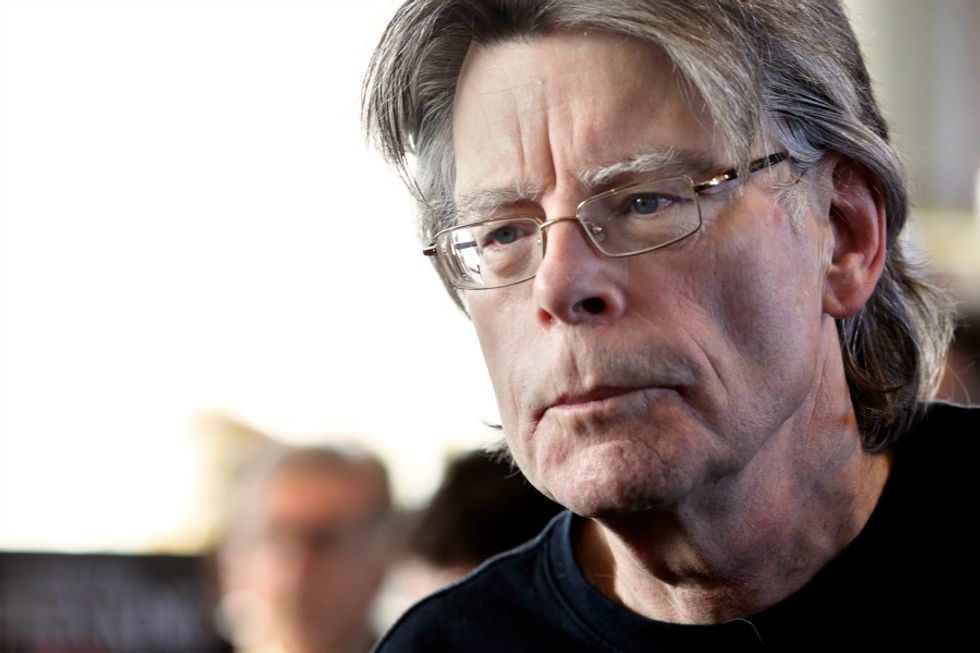 via: Getty
He's published 54 novels and has sold more than 350 million copies worldwide. Several of his most popular works have been made into TV series, miniseries, comic books and major motion films.
He was born on September 21, 1947 in Portland, Maine.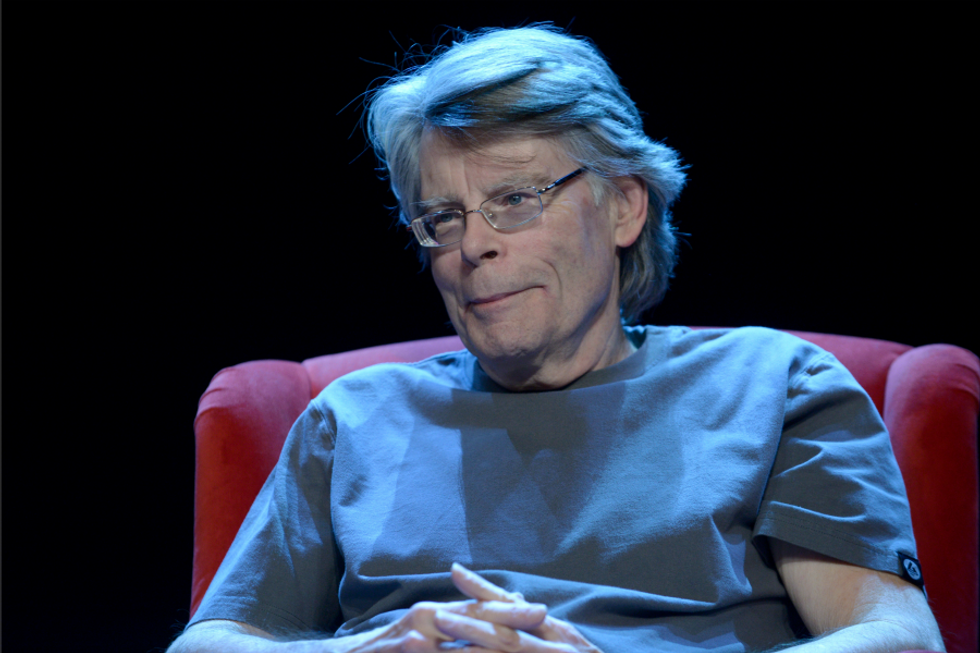 via: Getty
He first found inspiration for writing horror after reading a collection of short stories by H.P. Lovecraft. King stated that "I knew that I'd found home when I read that book."
King has been the recipient of a number of accolades.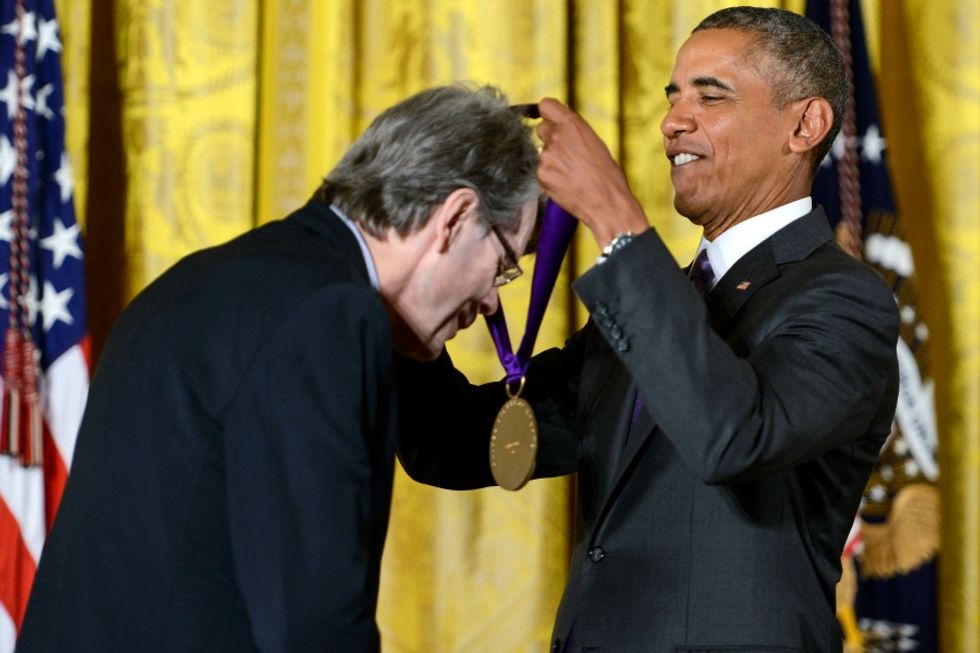 via: Getty
He has received World Fantasy Awards, British Fantasy Society Awards, Bram Stoker Awards, a Nebula Award, an O. Henry Award, the World Fantasy Award for Life Achievement, the Canadian Booksellers Association Lifetime Achievement Award and the Grand Master Award for the Mystery Writers of America. He was awarded the National Medal of  Medal of Arts from the United States National Endowment for the Arts for his contributions to literature in 2015 by President Obama himself.
His home state of Maine has had a huge influence on his work.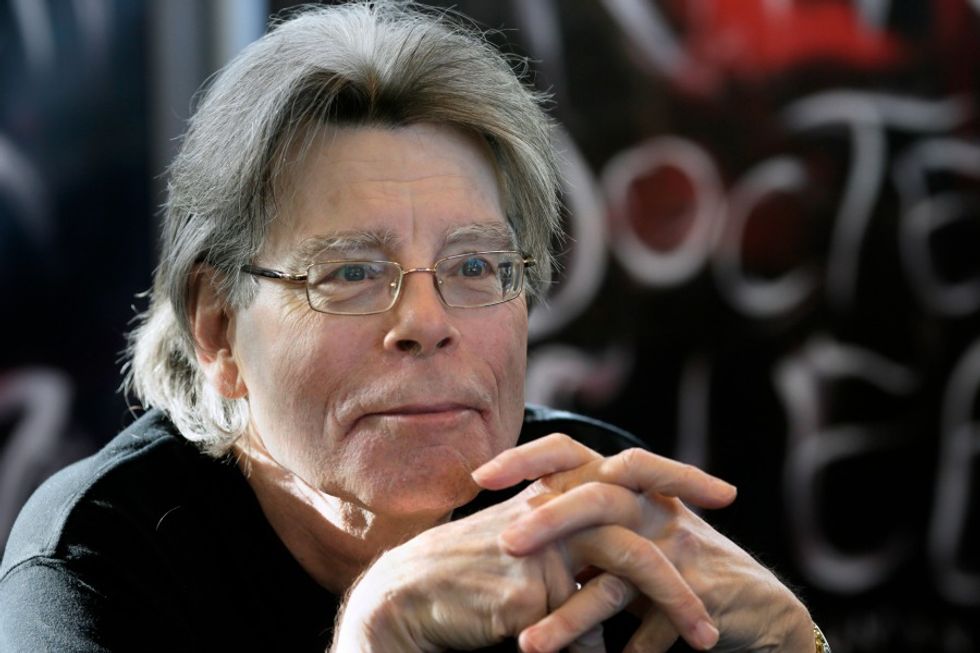 via: Getty
Many of his stories take place in fictional Maine towns, such as Derry and Castle Rock. King has stated that Derry, the setting for
IT, 
is loosely based on Banger, where he currently resides with his wife Tabitha (and Thing of Evil Molly, of course.)
Oh, and speaking of IT...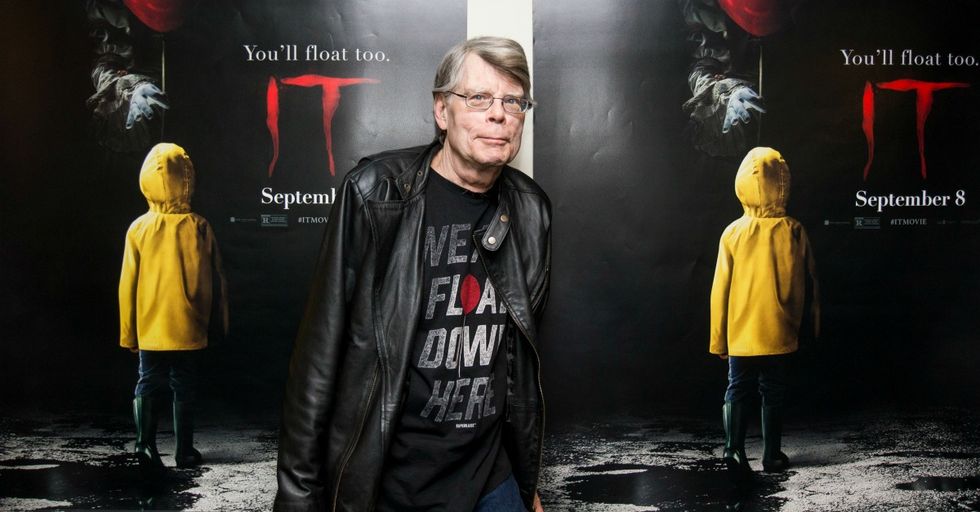 via: Getty
The creepy flick smashed box office records its opening weekend. Not only was it the largest opening ever for a film debuting in September, it was also the largest opening for a horror movie
of all time.
There's been a lot of talk about King lately, and, luckily for us, a photo recently emerged from his alma mater that has gone viral. And trust us, you
have
to see it.
On September 22, Twitter user Todd Spence posted this insane photo of the acclaimed author.
According to the clipping, this was the photo they chose to announce King hitting "the big time". We can't help but wonder why, with what we can assume would be dozens of photos to choose from, this was the one selected.
The reactions have been as hilarious as you would expect.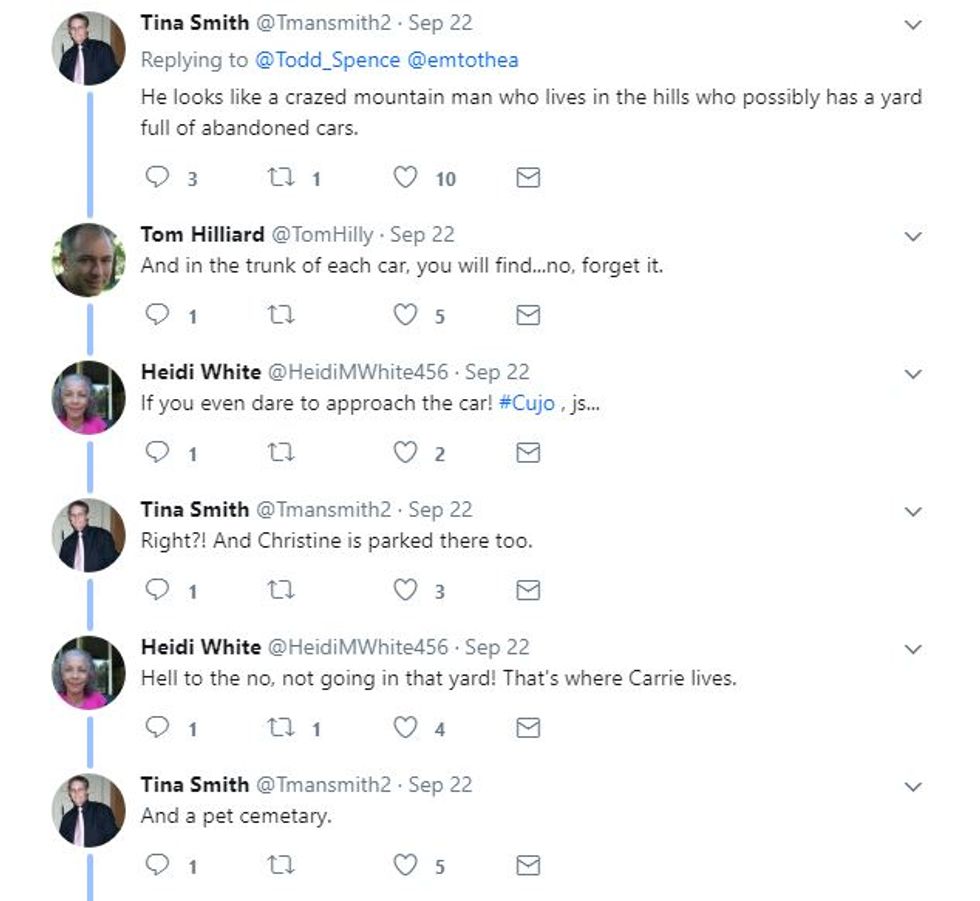 via: Twitter
Several people incorporated King's work into their comments. Honestly, the picture these users have painted of King in that photo seems scarily accurate. It's hard to imagine this guy
not
having a pet cemetery in his backyard.
Jason Aaron really nailed it with this comment.
King seemed very tuned-in with the types of evil deeds he so accurately depicts in his books. That unibrow alone is the stuff of nightmares.
Seriously, is that Charles Manson? Or Stephen King?
With that crazed look in his eye, it's pretty hard to tell the difference. We like to imagine King looking like this while writing Carrie in a dark, candle-lit attic.
Twitter user Tommy Cross made a pretty good point.
To be fair, it's probably harder not to find a man as hairy and bearded as King here in any photos from the '70s. We honestly wonder why he didn't choose this beauty for his book jackets. It would have made reading his books an even more terrifying experience. Now, some are asking if this picture could be related to King's alter ego...
Tim Evison astutely compared the pic to King's alter ego, Richard Bachman.
Richard Bachman is the pen name that King wrote under for years before being outed in 1985. Some famous Bachman titles include The Running Man, Thinner, and Rage. 
Thanks to the crazy photo, this amazing piece of history has also been brought to the public's attention.
Apparently, these posters hang around the University of Maine campus still to this day. If this wouldn't encourage you to study, I don't know what would. This photo truly is the stuff night terrors are made of.