Fans have been left livid after a celebrity contestant on The Price Is Right generously donated most of his winnings to Planned Parenthood.
Keep scrolling to for more about the shocking episode, and to read about the controversy surrounding the donation...
The Price Is Right has long been America's favorite game show.
Originating back in 1956, the show has been delighting audiences for decades.
The rules are pretty straight forward...
Contestants on the show compete to win cash and a variety of prizes by guessing the pricing of merchandise.
4 contestants are selected by the announcer and are then proceeded to Contestant's Row.
A prize is showcased, and each contestant gives a bid in order from left to right and must bid as close as they can to the actual retail price without going over.
The contestant who bids the closest to the actual retail price without going over wins the prize...
And then gets to play a pricing game. As most of you will probably know, a lot of money is up for grabs.
The show has been a roaring success over the years...
And has hosted an array of different celebrities as guest stars... Oh, and an adorably young Aaron Paul before his Breaking Bad days, of course.
But, recently, the popular game show has come under serious fire.
via: Getty
Monday night's episode of
The Price Is Right at Night
featured special guest, RuPaul, and there is a
whole
lot of controversy surrounding it.
While the Drag Race star didn't actually play...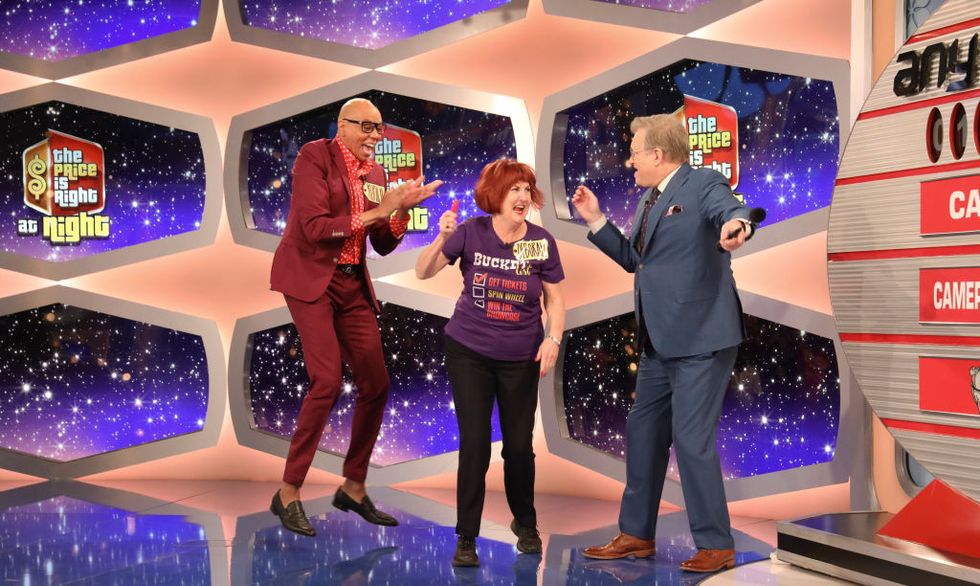 via: Getty
The show pledged to match the value of all the prizes and donate it to a charity of his choosing.
Anyway, the contestants went on to completely smash the rounds...
via: Getty
Meaning that Ru had a staggering $97,266 to donate.
And which charity did Ru choose?
via: Getty
The LGBTQ+ activist chose Planned Parenthood, a nonprofit organization that has provided medical support and reproductive services to communities for over a century.
Planned Parenthood has long been the topic of controversy...
via: Getty
For decades, opinions have been divided about the organization, with many criticizing it for its pro-abortion values.
Anti-abortionists have long labeled those who work for and support Planned Parenthood as "monsters"...
And some have even insisted that they offer no contraceptive services, only abortions.
The organization has always been the primary subject of scrutiny for these pro-lifers...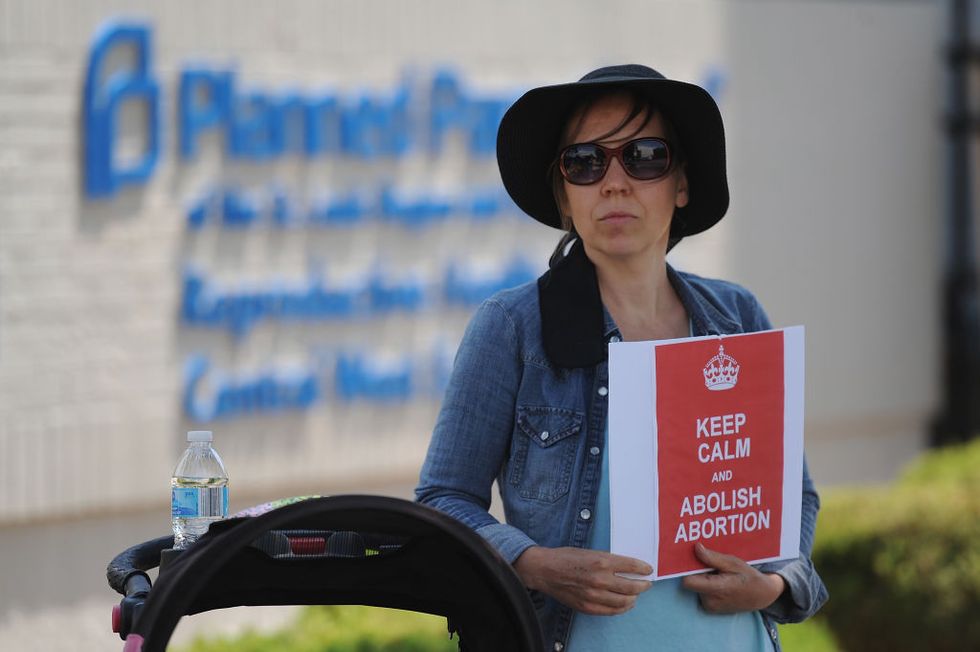 via: Getty
And many have attempted - and failed - to bring down the service once and for all.
So, obviously, Ru's generous donation hasn't settled too well with all the pro-lifers out there.
Since the episode aired, anti-abortionists have come out in full force, valiantly brandishing their "baby-killer" insults.
It's needless to say that people are not happy.
Pro-lifers have taken to Twitter to express their dismay over Ru's decision, with some going as far as to say that "they celebrate the deaths" of babies.
Apparently, the Price Is Right "plays to kill babies."
@thehill Human Beings are worthless 2 Price Is Right as they fund baby killers. Move over Hitler, RuPaul & Drew Car… https://t.co/Uj6UJU3vEc

— Jay R. Luczak (@Jay R. Luczak)1589308317.0
These people
really
need to think of a new argument angle, don't they?
But some people went to rather dramatic measures to express their annoyance...
This Twitter user took the time out his day to photoshop a model fetus into a still shot of the game show. I don't know what he thinks this crudely edited picture will achieve, but getting people to agree with his opinions is probably unlikely.
And others attacked Ru directly.
@EveWarfel @PriceIsRight @RuPaul - watching tonight's episode giving away $97k to #PlannedParenthood - you have go… https://t.co/oDFQLS5soA

— Fabulous Mrs. M (@Fabulous Mrs. M)1589245592.0
Many have slammed the drag star, and have valiantly told him that he has lost them as fans. Though I'm sure he won't be missing them too much...
But, putting all the haters aside...
Legend @RuPaul is on The Price is Right playing for matched donations to @PPFA #PlannedParenthood, because that's w… https://t.co/q6YAXnjdmt

— Ryan C. Showers👻🌊🎄🎃 (@Ryan C. Showers👻🌊🎄🎃)1589242137.0
Others have hailed Ru as a "hero" for donating his prize money to the organization.
Many pro-choicers have come forward to express their gratitude for Ru's donation...
@YahooEnt PP provided affordable exams and birth control when I was young. They provide desperately needed wellness… https://t.co/cFu73PTrIn

— Sylvia Booker (@Sylvia Booker)1589320630.0
And have shared their own experiences with the organization, which are all overwhelmingly positive.
Ru, you 100 percent made the right decision.
Every woman has the right to make decisions about her own body, and Ru's donation will only help Planned Parenthood to provide this right. For more on the organization, keep scrolling to read about their controversial abortion center in Alabama...