If breakfast is the most important meal of the day — which it certainly is — then it must be extra important to the most important person: the Queen of England. Wouldn't you say so?
Queen Elizabeth's former chef Darren McGrady has revealed some fun facts about the Queen's food preferences in the past, like the fact that she loves cake so much that she's even traveled with it. Now, McGrady is spilling the beans about the royal lady's go-to breakfast (hint: It does not include beans, especially not spilled ones.)
Queen Elizabeth is currently 91 years old and the Queen of England. Her breakfast has to be super fancy, right?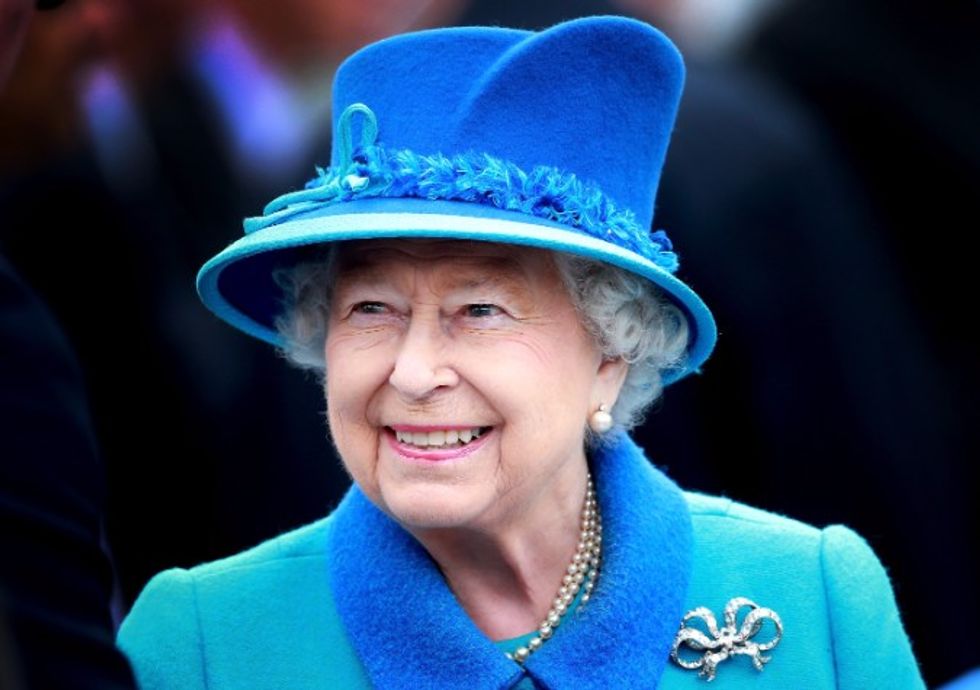 via: Getty Images
We're picturing caviar on coddled eggs, served with homemade seed-filled bread and local jam and butter. A platter of fresh fruit, mayhaps. Fresh-squeezed orange juice served in crystal glasses, and the fanciest forks you ever did see. Right?
Not quite. According to former royal chef McGrady's interview with Marie Claire, the Queen of England loves her Corn Flakes.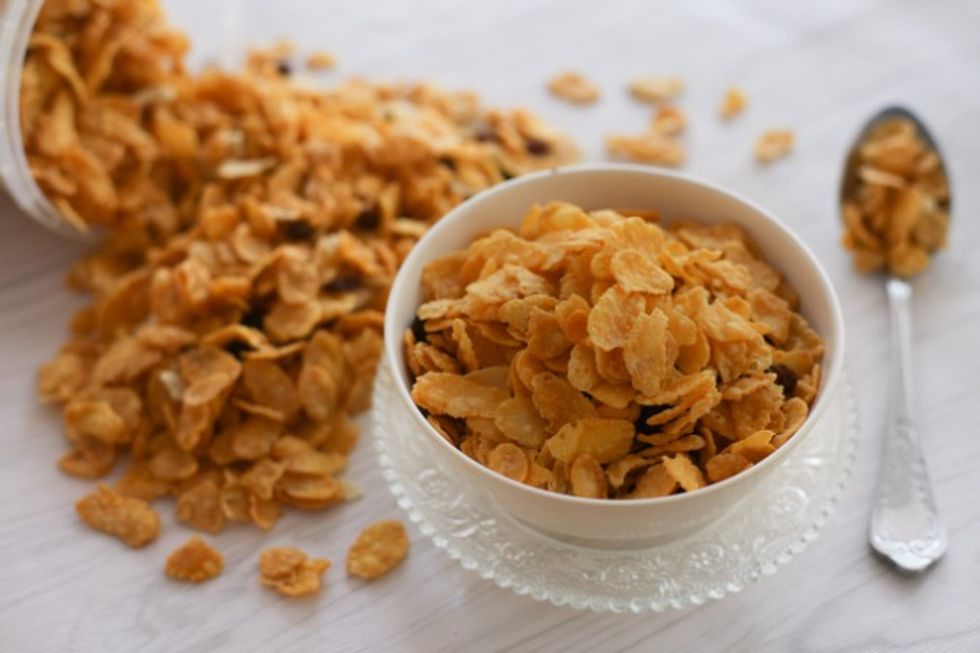 via: Getty Images
"Breakfast was very simple for Her Majesty,"
he said
. "Some Kellogg's cereal from a plastic container, which she'd serve herself. And some Darjeeling tea." A personal chef at her fingertips and she reaches for the cold cereal? Ah well, royalty: They're just like us! McGrady's description of the Queen's breakfast was a bit more detailed in a
2012 interview
, in which he said that she specifically liked Special K and Corn Flakes, and she'd top her bowl of cereal with apricots, prunes, or macadamia nuts. She would add fresh strawberries when on vacation in Scotland, and "would occasionally request a boiled egg or toast and marmalade."
The Queen of England's breakfast habits don't quite live up to your expectations?
Deal with it. She may be the Queen of England, but she's still human. And Corn Flakes are pretty good. But does she know about Reese's Puffs? Somebody should tell her about Reese's Puffs.