After WWII hero Captain Tom Moore finished the 100th lap of his garden, he didn't expect to be the talking point of the entire nation, let alone the entire world. The veteran managed to raise a whopping $35 million to provide aid to front line workers. And now, on his 100th birthday, the Queen decided she would give him a day to remember.
Keep scrolling to see all the amazing photos from the spectacular occasion...
Front line workers have been the beating heart of our nations.
And when it comes to medical pandemics?
these people who are on the front line trying to protect us.
And more often than not...
enough of it to go around - i.e. proper masks.
They themselves put their own health at stake.
Thank you -- To our doctors. To our nurses. To ALL our healthcare workers out there. You're on the front lin… https://t.co/0CARot6Nzv

— Gavin Newsom (@Gavin Newsom)1584631297.0
Not to mention the long hours and mental health repercussions that come along with this.
And of course, this is no different when it comes to the current outbreak.
I wanted to take a minute to send a special thank you to everybody working on the front lines to battle the COVID-1… https://t.co/oXpAiL9I6q

— danawhite (@danawhite)1584637661.0
As the situation gets more serious, we are leaning on the vital work of healthcare professionals more and more.
In fact, things have gotten so bad that retired healthcare professionals are being asked to return.
BBC
.
But of course, there is still so much good in the world.
I found two boxes on my doorstep this morning. Thank you whoever you are. This independent doctor is forever gratef… https://t.co/LZqUrdMzMM

— Niran Al-Agba, MD (@Niran Al-Agba, MD)1584474545.0
For example, some kindhearted people have been donating protective masks to healthcare workers.
Celebrities, athletes, and civilians have all been lending a helping hand.
Whether it's donating money and supplies, or just spreading a positive message on social media, everyone is coming together to do their bit.
And one army veteran embarked on yet another mission to serve his country.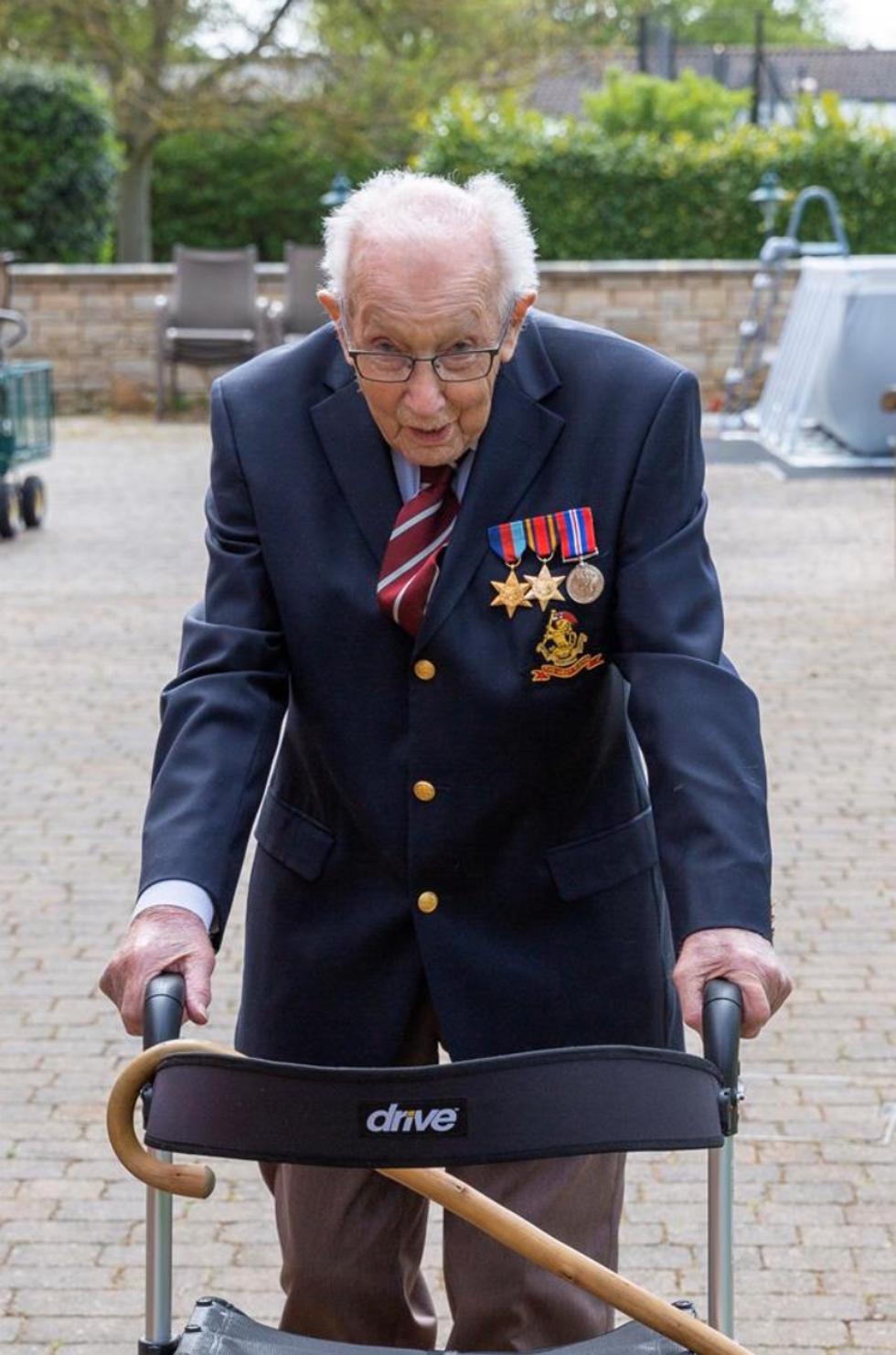 Mr. Moore from Yorkshire was posted to India during WWII, and he later fought on the Arakan.
Despite already risking his life to serve his country, Moore still had plenty left to give.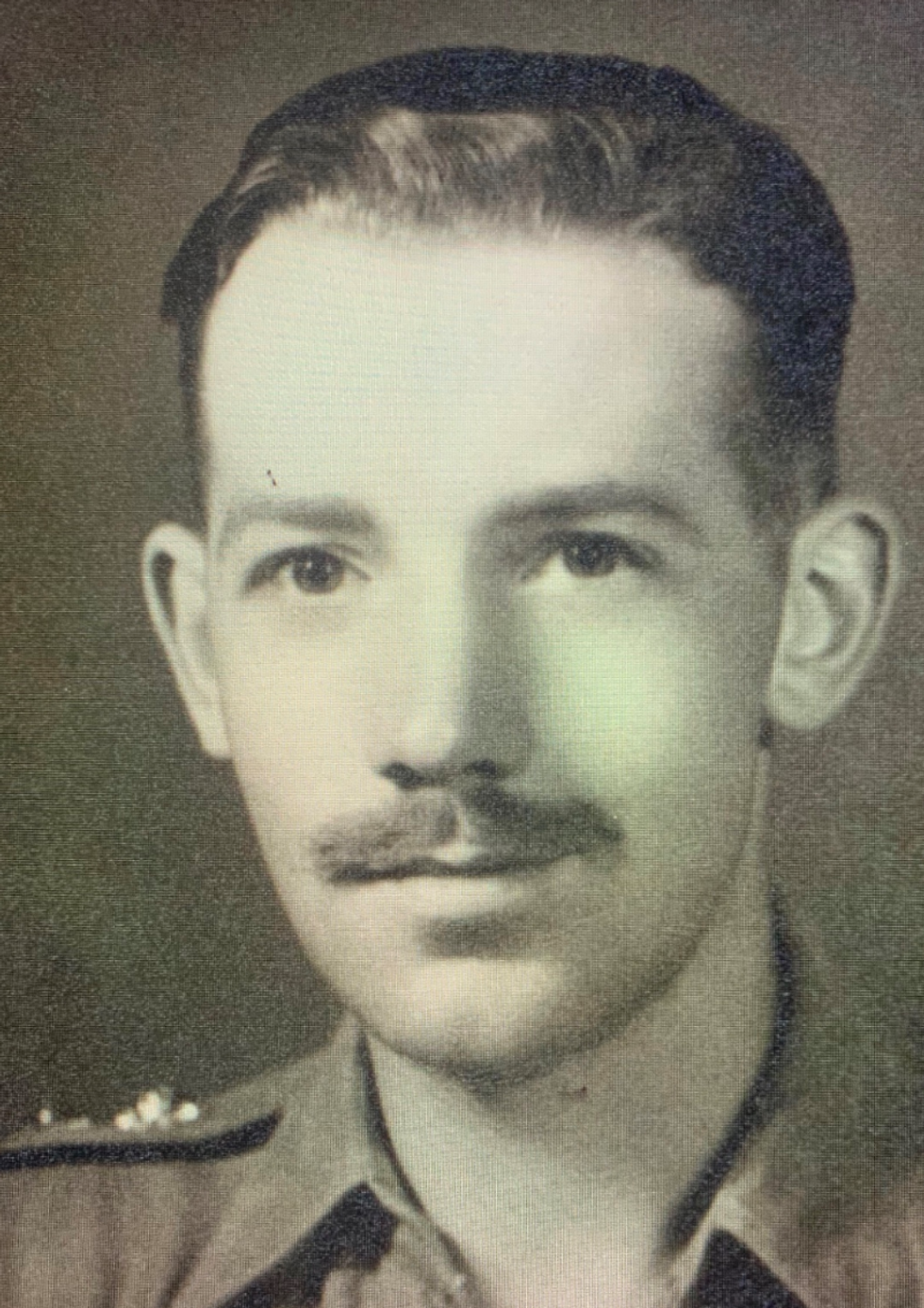 Even if it takes him
a little bit
longer to do it now.
The veteran hasn't lost his spirit, that's for sure.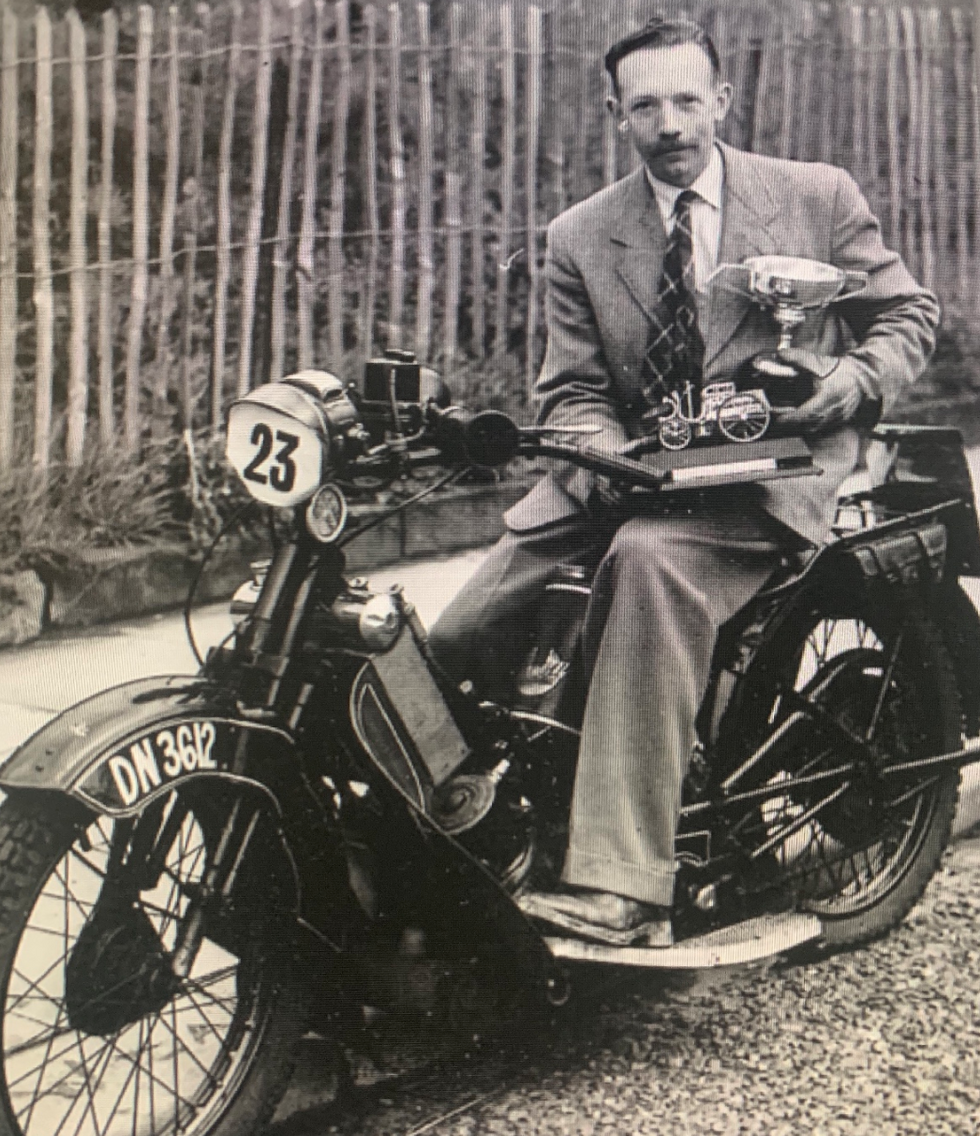 After attending Grammar School, Moore later completed an apprenticeship as a Civil Engineer... Which is no mean feat.
His life took a whole new path when the second world war broke out.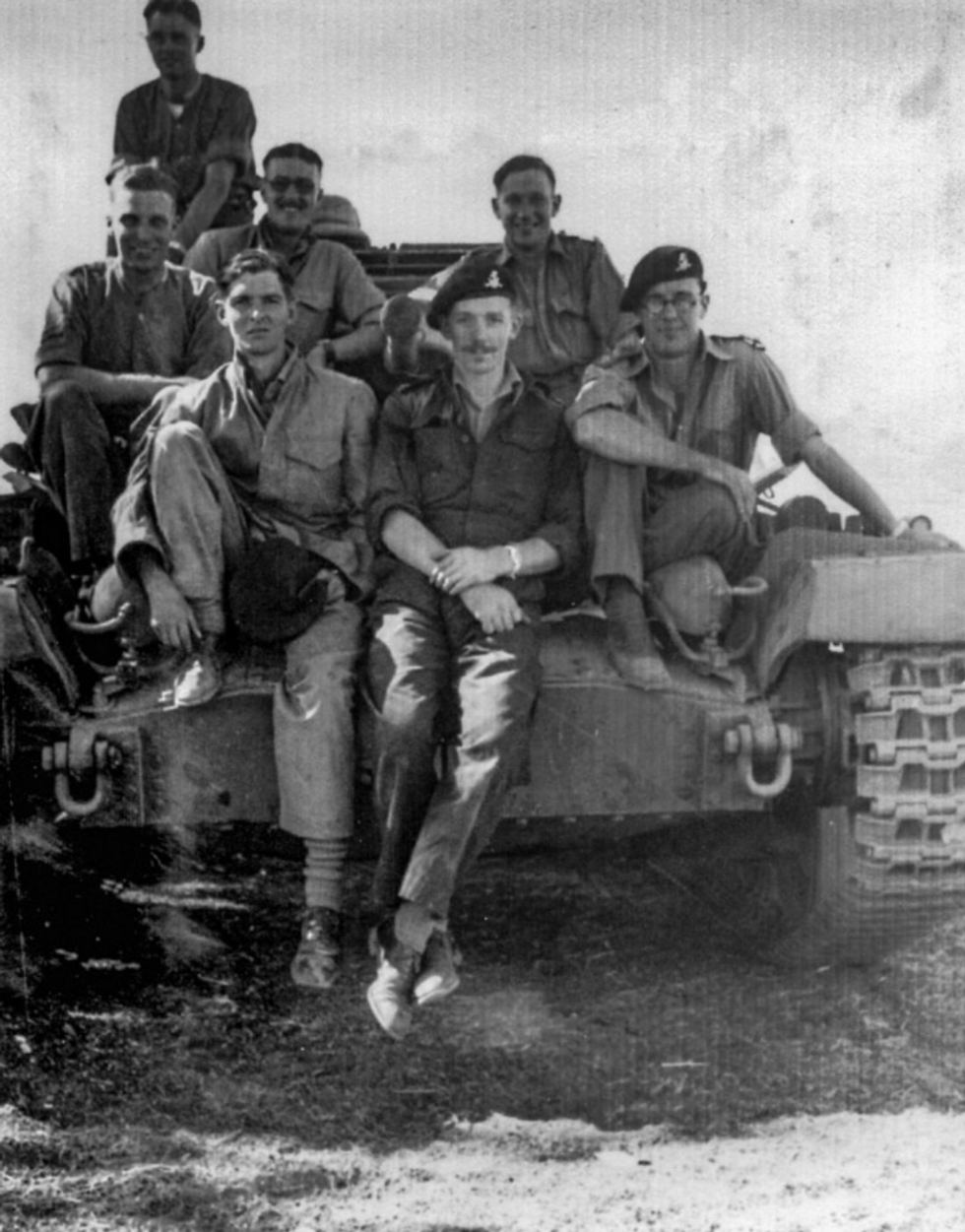 He went on to being enlisted in the British army at the beginning of the war, and in 1940 was selected for officer training.
More recently, Captain Tom Moore has been using his time to support Britain's key workers.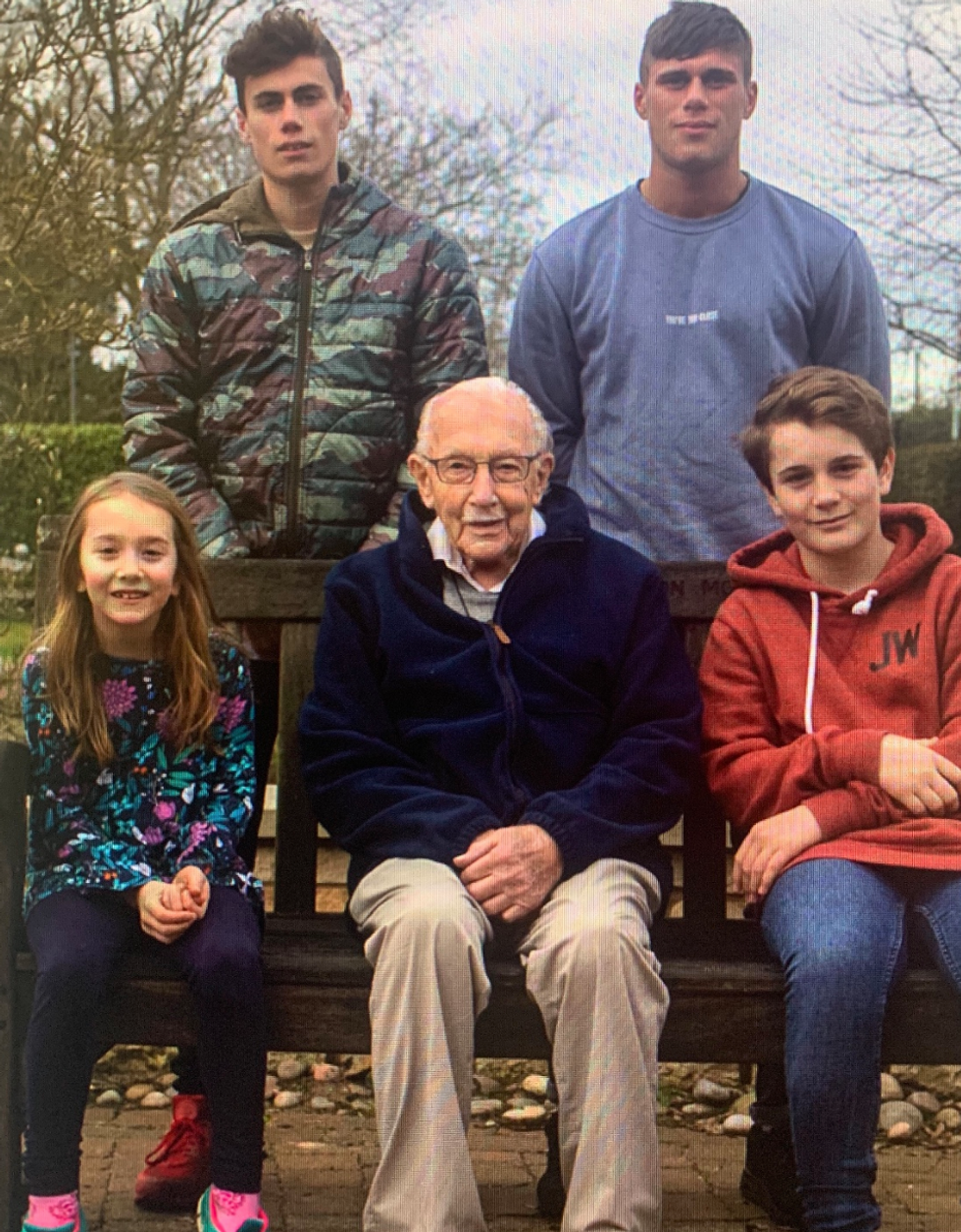 Moore - with help from the more tech-savvy members of his family - set up a fundraiser for all the doctors and nurses risking their lives during this crisis earlier in the month.
It just goes to show, every little helps.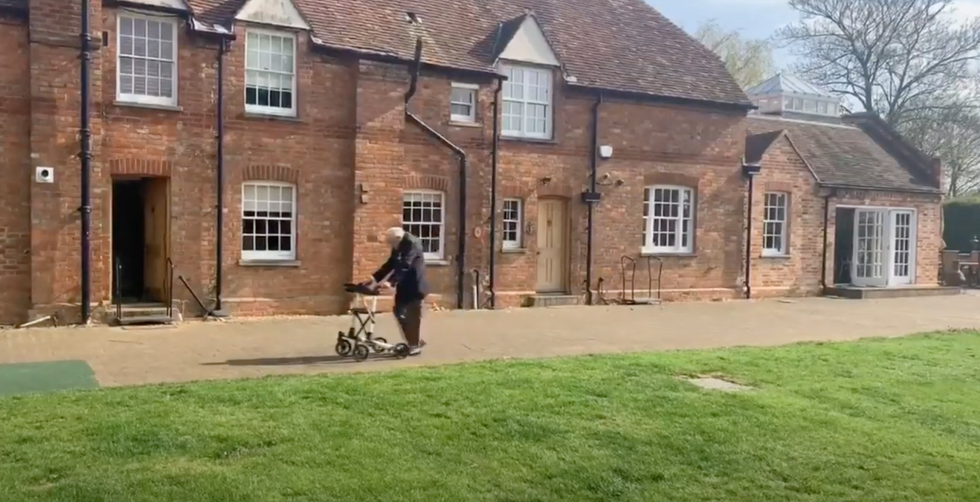 His goal was to walk one-hundred laps of his garden before he turns one-hundred at the end of this month and of course, he reached his target. Keep scrolling to see a heartwarming video of him completing his final lap.
Originally, his plan was to raise £500,000 ($623,700)...
🙌 Over ONE MILLION POUNDS for the #NHS 👏 @captaintommoore has done it! Well done Captain Tom from @mrdanwalker,… https://t.co/manApiNvj9

— Richard Frediani (@Richard Frediani)1586852417.0
But his target was quickly surpassed.
The entire nation was eager to donate to the veteran...
WOW WOW WOW 1.5 million pounds for our amazing NHS I am blown away by the Great British public and their generos… https://t.co/XSj9pBFF6I

— Captain Tom Moore (@Captain Tom Moore)1586862878.0
And BBC reporter, Dan Walker, revealed the site had crashed due to such high demand.
He had nothing but good words to say about the UK's National Health Service.
He said: "When you think about who it's for, those brave and super doctors and nurses we've got, I think they deserve every penny. I hope we get some more for them too."
The donations had been building day by day...
Final 10 laps ....#walkwithtom #TomorrowWillBeAGoodDay

— Captain Tom Moore (@Captain Tom Moore)1587020656.0
And now, at the end of the month, the WWII hero has managed to raise a whopping £29 million which is just over $36 million dollars guys. Incredible!
Moore has now completed his challenge...
Sam smith hang your head in shame ! Your everything that's wrong with today's country ! Captain Tom Moore you are e… https://t.co/1FtNF9nSAQ

— Gareth Colbert (@Gareth Colbert)1587028521.0
And it's easy to say that he has done more for his country than any politician or famous person has.
So he deserves all the praise he's getting...
Junior Soldier Ash Greenwood has explained why @captaintommoore is such an inspiration to the next generation of so… https://t.co/nP1yGPSpGX

— Ministry of Defence 🇬🇧 (@Ministry of Defence 🇬🇧)1588232478.0
As well as being a prime example of what the nation is about, Moore has also been inspiring others to get involved in raising money to help those who need it most.
And on his 100th birthday, the Queen herself gave him a day to remember...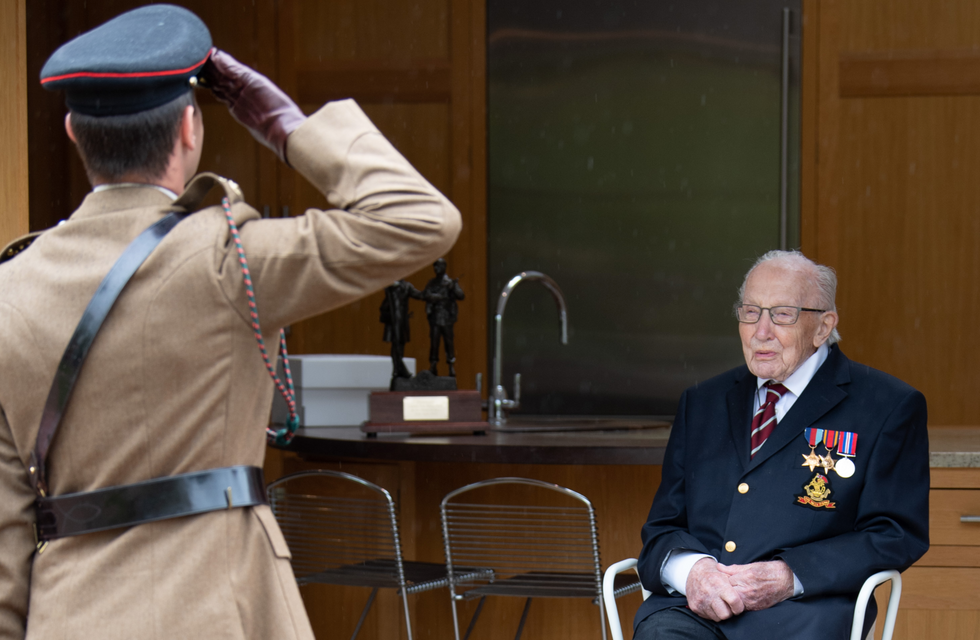 It all started with a hand-written letter from Her Majesty before she promoted him to Colonel to mark such a wonderful occasion.
And if that wasn't special enough already...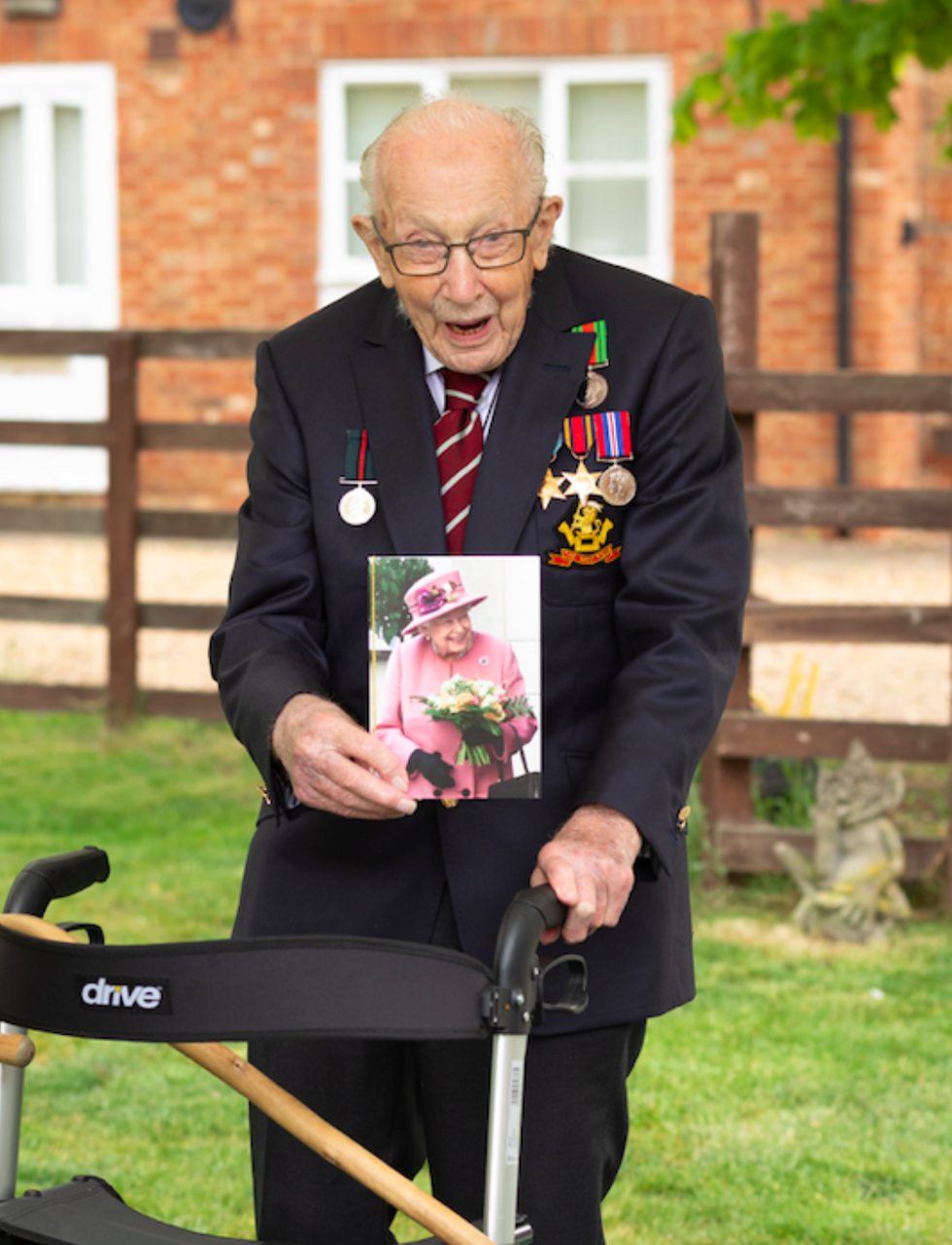 The hero was also re-presented with his Second World War Defence Medal ahead of next week's VE Day celebrations, which is an important occasion for the Brits.
There will be lots of cake and lots of champagne but the Queen has also planned to do one more thing...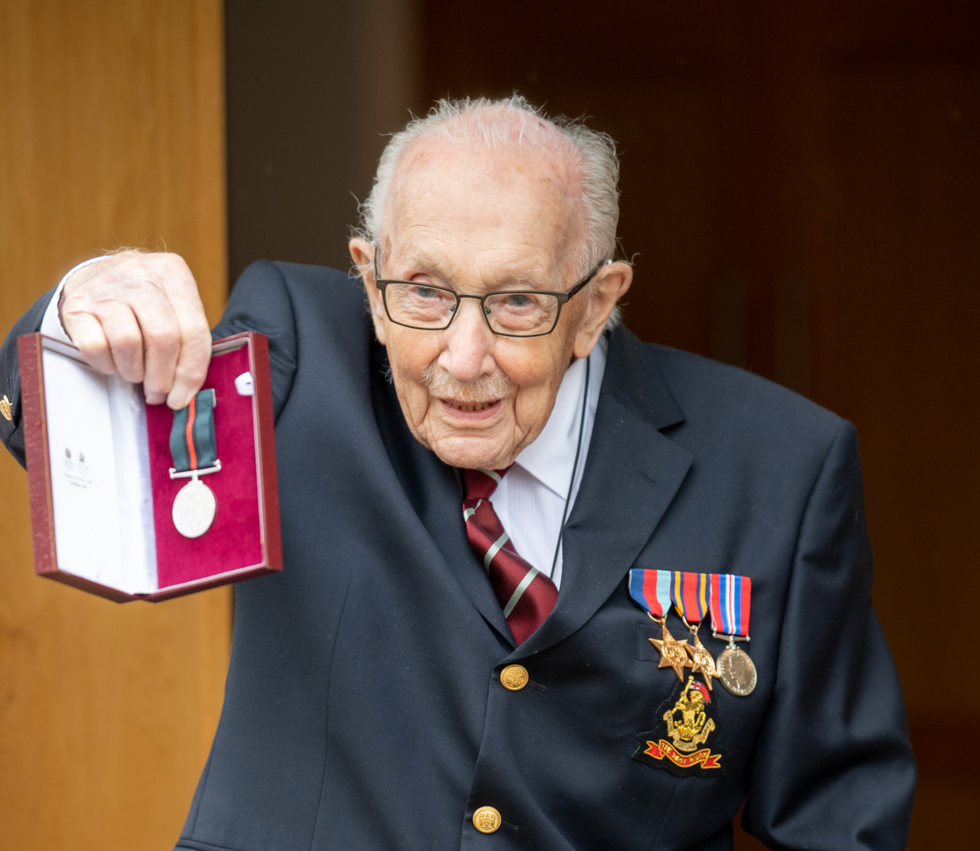 There will be 2 "flypasts" to mark his special day. Both by Army Air Corps helicopters as well as a Spitfire and Hurricane in the Battle of Britain Memorial Flight. Wow. Just wow.
This comes after he was hailed "the spirit of our incredible veteran community but also the resolve of this nation."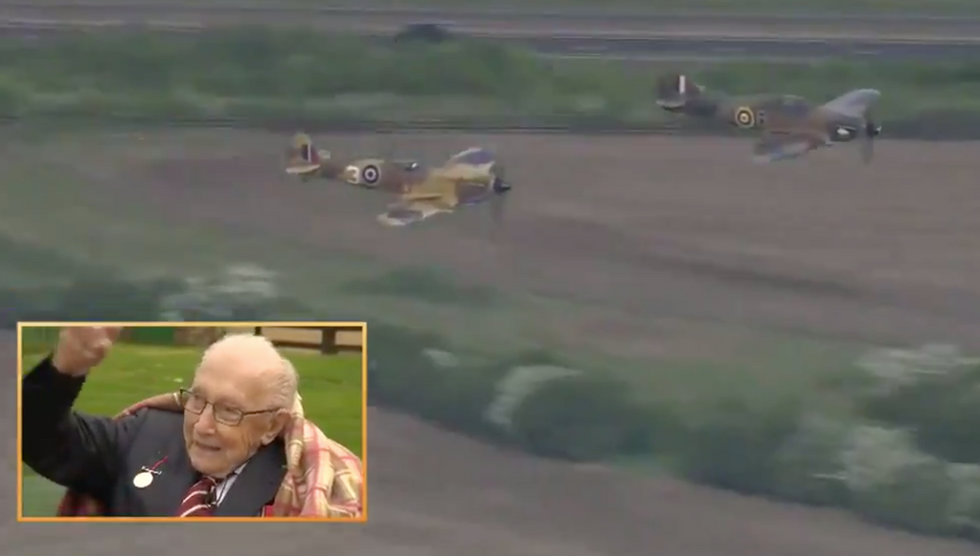 Ben Wallace, the country's Defence Secretary honored Colonel Tom with the comment and also referred to him as an "inspirational role model to generations young and old." This treatment is well-deserved. Happy 100th birthday Colonel Tom Moore!
Watch our hero finish his final lap here...
He's done it! Captain Tom Moore, a 99-year-old war veteran who is walking 100 laps of his garden before his 100th… https://t.co/q7qLgAChja

— BBC News (UK) (@BBC News (UK))1587022979.0
And make sure to keep scrolling to learn about the man who sanitized a package for a girl who had an autoimmune disorder...