The new mega-hit drama series The Queen's Gambit has left fans astounded after figuring out why we all feel a strange familiarity with Harry Beltik. Read on to see why he looks so familiar...
Let's be honest, we all love a good binge-watch.
Sitting back, relaxing, and hitting play on your favorite show is the best way to wind down.
It's basically the perfect way to spend the weekend.
Why go out and socialize when you can sit and watch TV all day?
The streaming giant Netflix truly has dominated the market.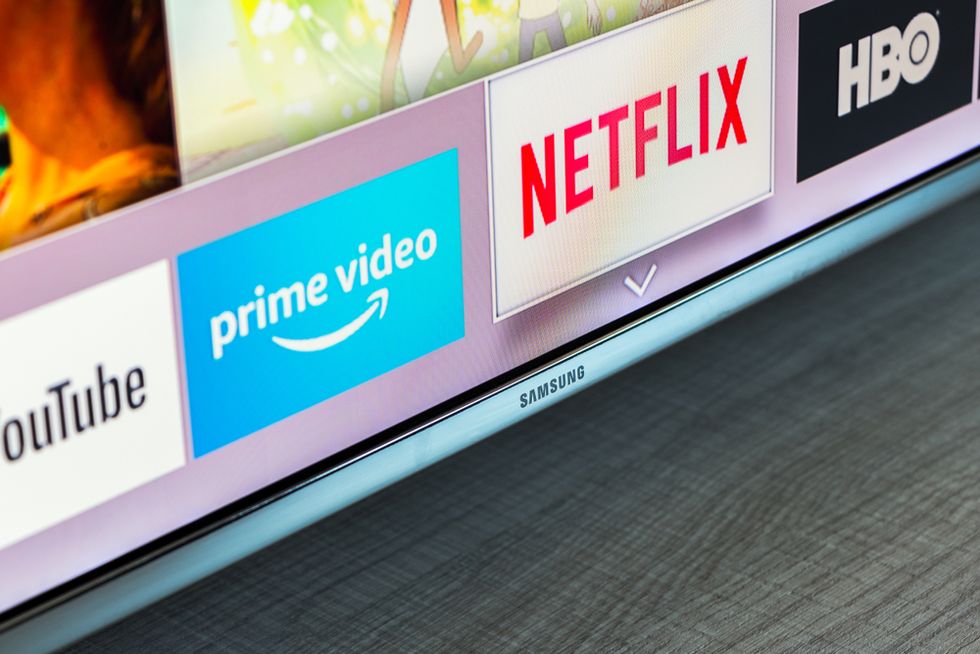 via: Shutterstock
Out of all the streaming services, there's no doubt Netflix is top of the game - with over sixty
million
paying subscribers in the
U.S. alone.
And it seems their latest offering may be their best yet.
People are going absolutely wild for The Queen's Gambit, with many seeing it as one of the best sports shows ever. Yep, you heard that correct... sports show!
But after gaining increased popularity...
Fans have noticed that Harry Beltik, who plays chess player Harry Melling, looks awfully familiar.
And when people finally realized who the actor was...
They were left completely shocked, resulting in them instantly turning to Twitter to share their findings.
was anyone gonna tell me that harry beltik in the queen's gambit was dudley dursley or was I just supposed to find that out on my own

— Lottie Dance (@Lottie Dance)1604260977.0
Oh i knew it. Harry Beltik is Dudley Dursley https://t.co/9kSVcspSCP

— Om Eto (@Om Eto)1604373752.0
i've been watching the queen's gambit for hours now and it just clicked that harry beltik is fucking dudley dursley i can't breathe

— Meaghanne. (@Meaghanne.)1604805508.0
Just found out that Harry Beltik in #TheQueensGambit is the actor who played Dudley Dursley in Harry Potter series,… https://t.co/nD2fbXOKiB

— Joel Lindsey (@Joel Lindsey)1604335972.0
Shit that's not Longbottom, that's Dudley!! Didn't recognize him #HarryPotter #TheQueensGambit

— pK (@pK)1605093460.0
Wait a sec, Beltik in #TheQueensGambit was Dudley in Harry Potter!?

— Yousra Samir Imran (@Yousra Samir Imran)1604870210.0
did anyone recognize Dudley Dursley in #TheQueensGambit ?? 😉🧙🏾‍♀️

— Stitch 🧚🏽 (@Stitch 🧚🏽)1604448772.0
HOLLLLY SHIT! That's Dudley from the Harry Potter films?!!? #TheQueensGambit

— Amy Hood (@Amy Hood)1604980369.0
AND DUDLEY DURSLEY HAD A GLOW UP HOT DAMN #TheQueensGambit

— Amy Williams (@Amy Williams)1605050478.0
It seems fans just can't accept he's the same actor that played Dudley Dursley in the world-famous Harry Potter franchise.
Yep, back in the day, Beltik played Harry Potter's spoiled cousin who we all hated!
He made his final appearance in The Deathly Hallows Part I...
And for many fans of the show, this fact has resulted in a lot of distraction from the main premise of the show.
Beltik does look a lot different than the Dudley we all remember...
But it has been almost twenty years since the first Harry Potter film came out. Keep scrolling for more Netflix news...