Sometimes, when you feel like you need a change in your life, getting your hair cut can make all the difference. I, for one, am all for changing up your style. It just adds that extra little bit of "wow" that you need to keep things fresh.
But there's one hairstyle that I didn't think would make such an impactful comeback. The Rachel Haircut. that's right, it's a blast from the past as the 90s 'do is making waves yet again.
Keep scrolling to see which modern-day Rachel is rocking the stylish cut...
Why not try something spontaneous and give yourself a new look?
The best way to think about doing something so risky is to not think at all and just go straight into it! I mean, what do you really have to lose?
And the best way to do this is to give yourself a well-deserved haircut.
Nothing screams "new me" better than a new 'do, right? If you're sporting long locks, do yourself a favor and chop them right off. The best way to feel free of the boring aspects of your life is to let them go!
Think about how much time you'll save washing and styling your hair!
With all the free time, you could change your look further by adding a pop of color to your eyes or squeezing yourself into that dress that you think is "too much" to wear out.
If that doesn't convince you, here are 5 other reasons why you should take the plunge.
According to
Cosmopolitan
, there should be nothing stopping you from experimenting with your hair.
5. Your hair will look healthier.
I'm really not trying to attack the hairstyle that you have now, but, I'm sorry to tell you, the longer your hair, the stringier and flatter it looks. It's not ideal, is it? So chop off those split ends and give your roots some well deserved TLC.
4. It's exciting!
Sometimes, it can get super boring if you're stuck sporting the same look every day. You're more likely to throw your hair into that same old messy bun just because that's how you always wear it. When you've got a new look, you're more likely to try out new styles that might work better for you. It sounds like a win-win to me.
3. It's empowering!
It's your hair and you can do whatever you want with it. And, who knows? You might give your friends or your partner a little surprise with your new look.
2. You'll still look and feel sexy.
I promise you, long hair isn't the only thing that makes a person look sexy. I mean, come on, it's 2019! We know that sexy comes in all shapes and styles. Short hair is sexy. It's mysterious and makes a powerful statement.
1. It grows back.
I had to put this one at number one because, for some people, this sort of decision seems like a permanent one. I'm here to remind you that it's not. In fact, cutting your hair can actually promote its growth because you're getting rid of the dead ends. Sounds ideal, right?
And if you're still not convinced yet, let me show you a style that will change the game.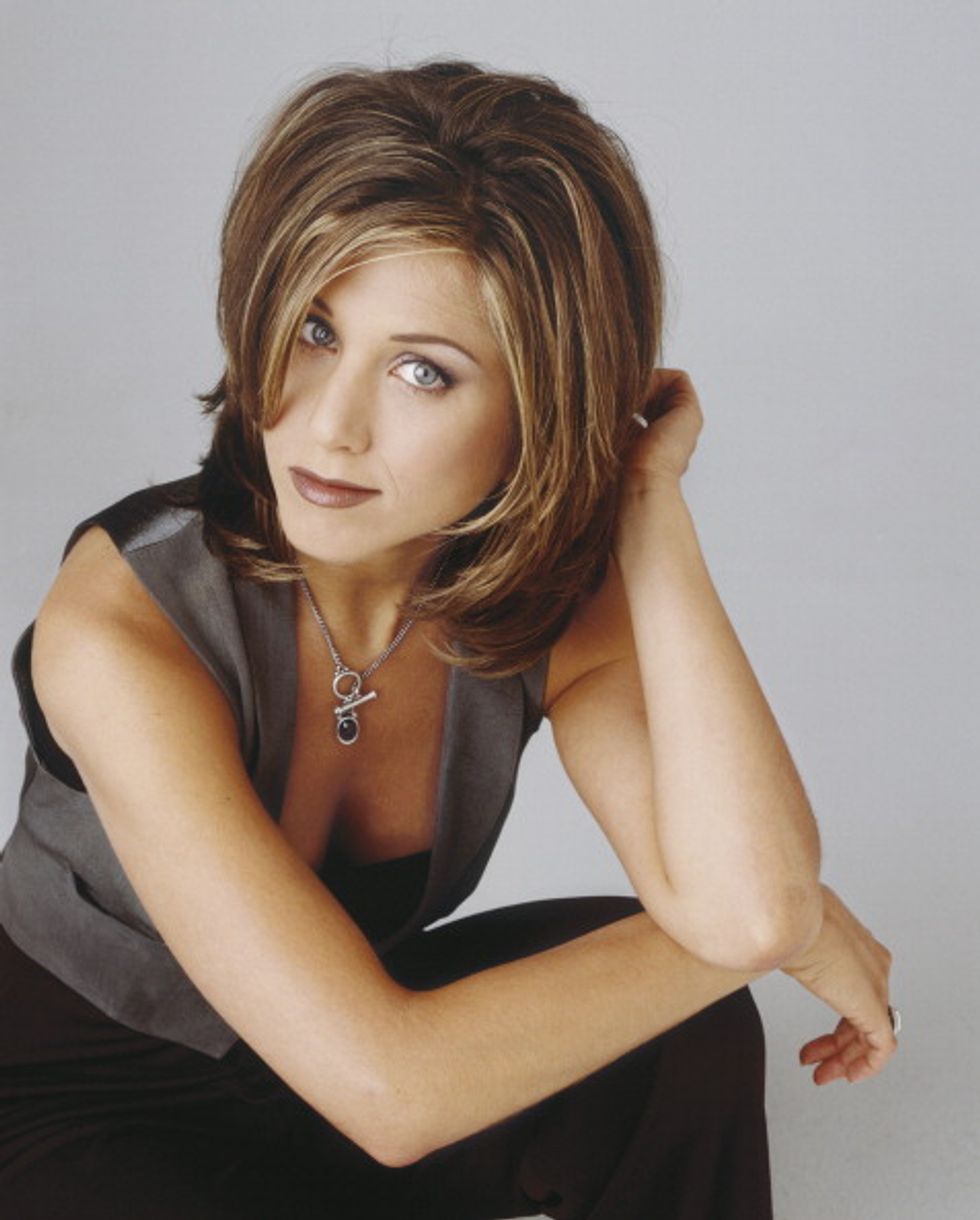 via: Getty Images
The Rachel Haircut has traveled from the 90s and made a well-needed comeback.
We're welcoming it back with open arms.
I mean, it was a pretty iconic look.
She served us some looks.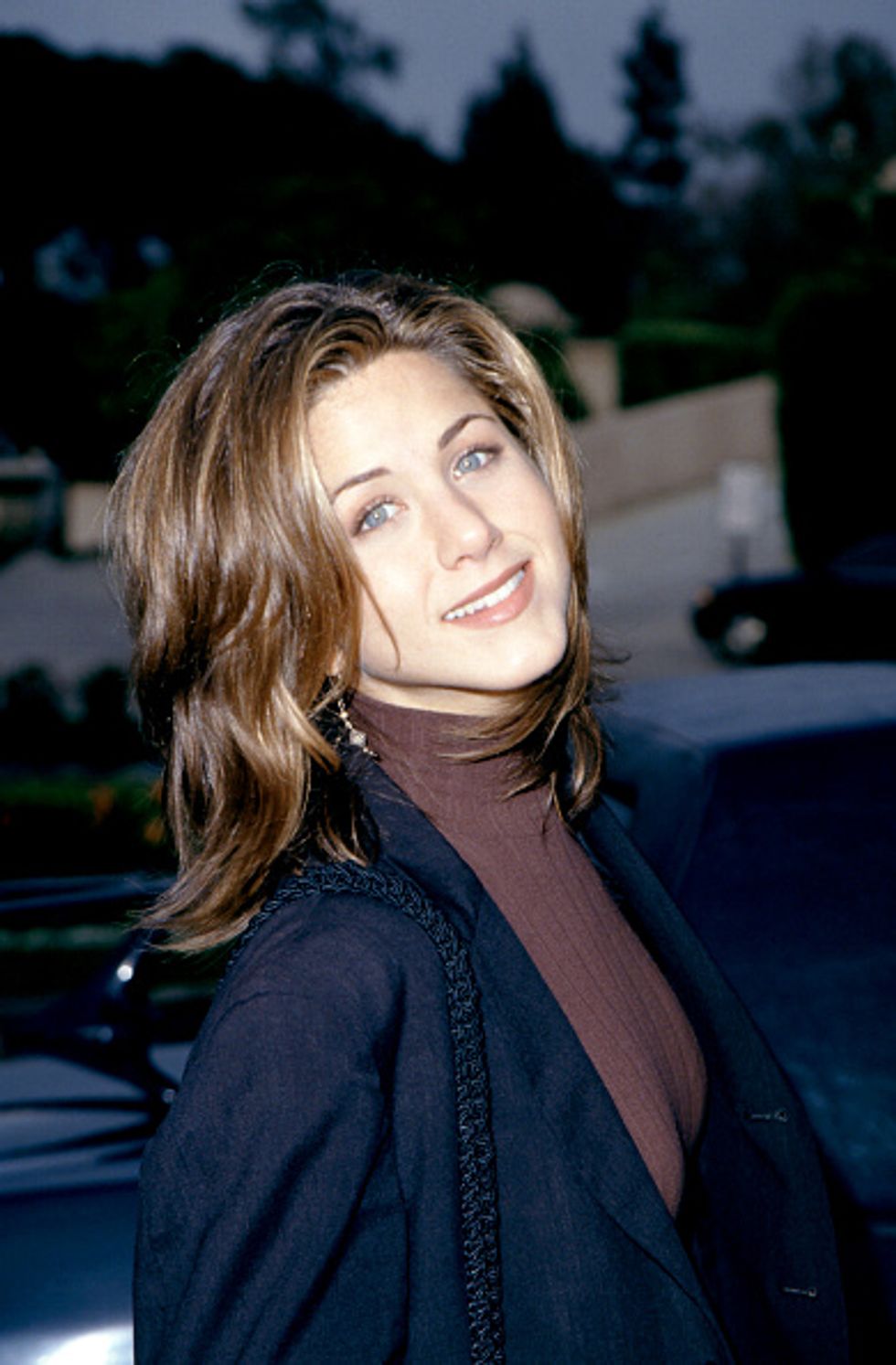 via: Getty Images
No wonder it was such a popular style back then.
For those of you that think the look is outdated...
You're totally wrong.
We have our own version of Rachel trying to bring it back.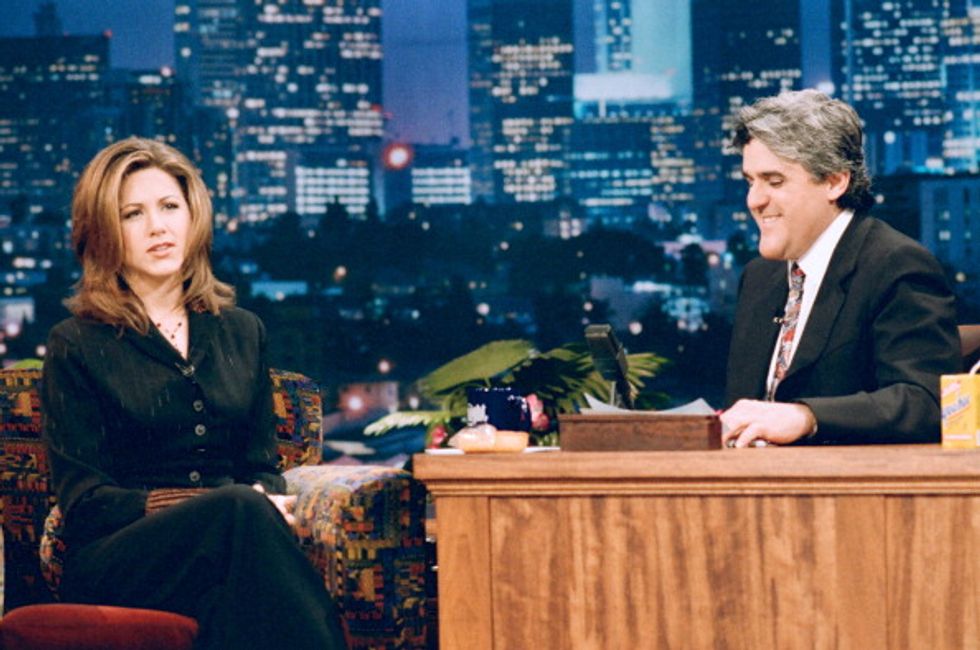 via: Getty Images
And let me tell you, she's doing one hell of a job.
Here she is, Selena Gomez.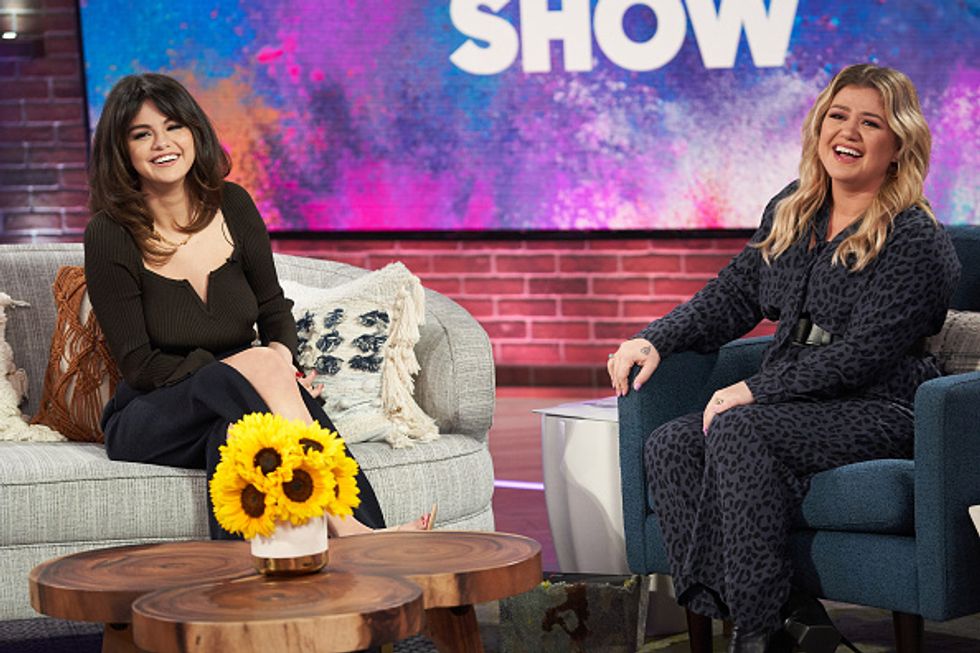 via: Getty Images
We first saw the look on her when she decided to swap out her long hair for this retro switch after launching her latest album.
And when she appeared on The Kelly Clarkson Show earlier this month...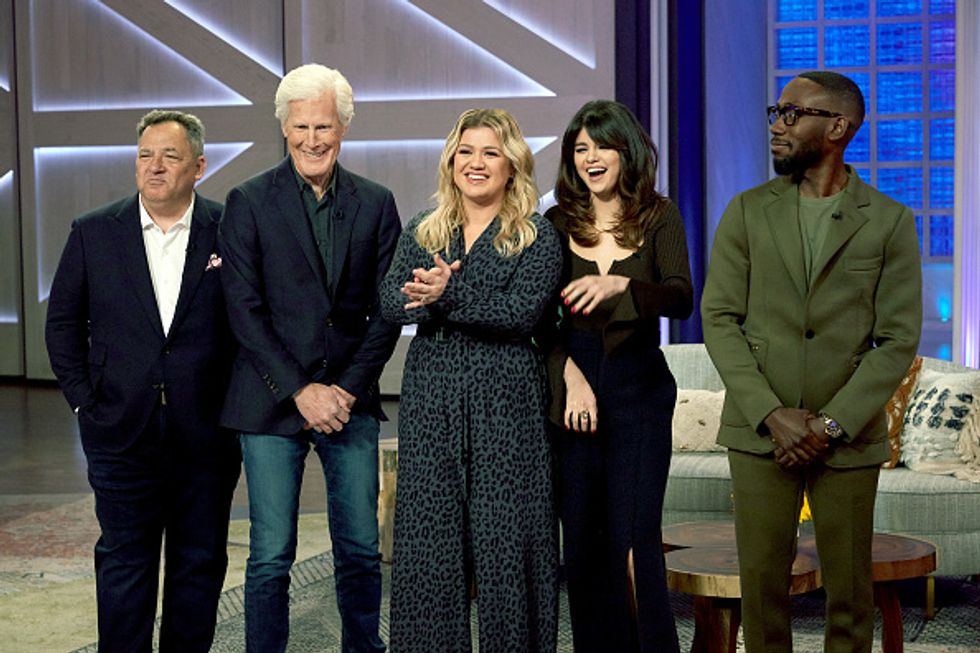 via: Getty Images
We were sold.
Some people are already twinning with Gomez.
And I bet they both look great.
And if you're in the mood for some more hair-related news...
Then check out these amazing holographic hairstyles. Prepare to be left in awe...