Dwayne "The Rock" Johnson has opened up about his thoughts surrounding future presidential campaigns, and it turns out that he's confirmed that he'll run for president if people want him to.
Read on to find out exactly what he said.
Now, the wrestler-turned-actor is arguably one of the most beloved men in showbiz…
But I'm not sure how well he'd fare in the Oval Office.

Saying that, we've seen worse things happen, haven't we?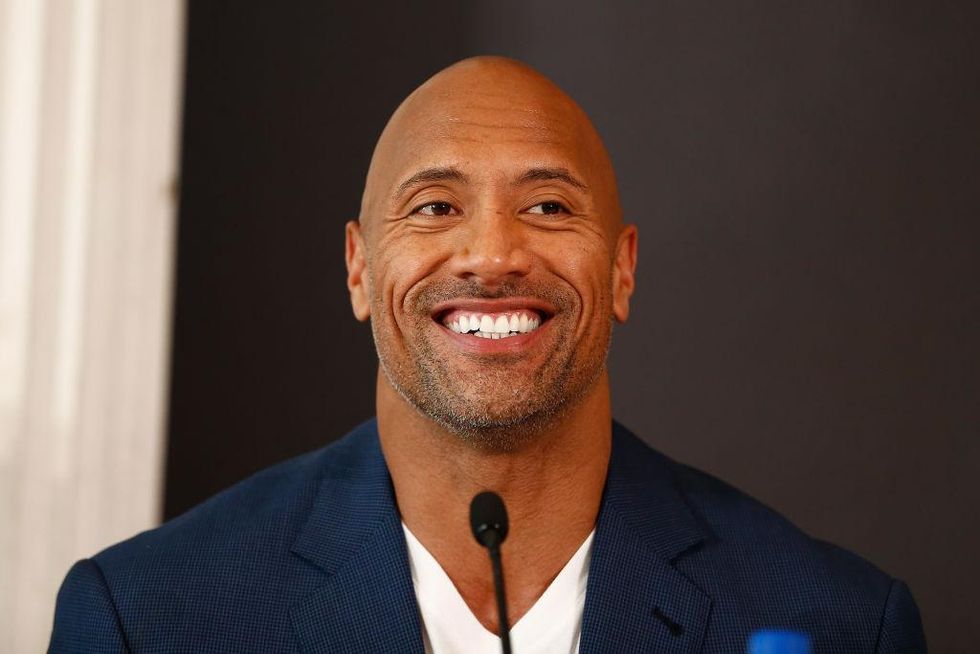 And according to a new poll, it seems that most of America are rooting for him!

The Rock documents most of his new ventures on Instagram.
From his tequila business to his parenting duties, and we're living for his posts.

His little family is just too cute for words…
But can you picture them as America's First Family?

The actor has long been touted as a future presidential candidate…
But it seems that after Trump proved that you need no political experience to win an election, he's seriously starting to consider it.

And people have a lot to say about the idea…
Despite the negative remarks, a new poll found that 46% of US adults would support a presidential run from Johnson.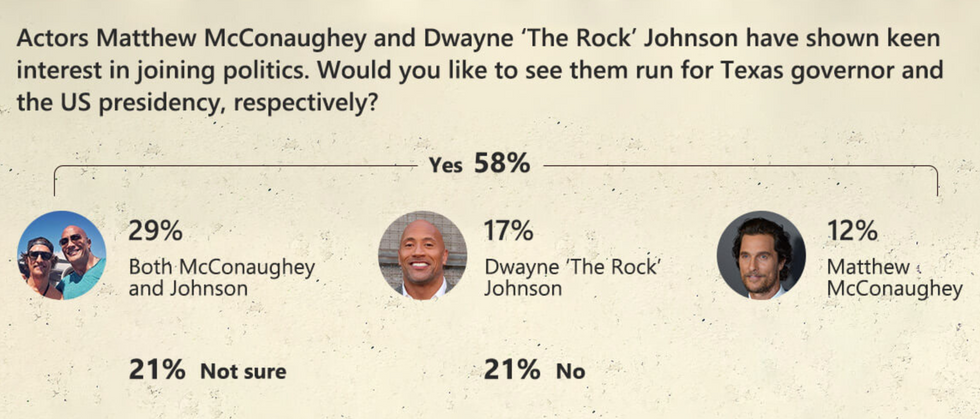 The poll, which surveyed more than 30,000 adults, found 29% supported a campaign with Johnson and actor Matthew McConaughey. Another 17% approved Johnson running on his own.

Johnson posted on his Instagram stories…
Admitting that the results were '"humbling."

He continued:
"I don't think our Founding Fathers EVER envisioned a six-four, bald, tattooed, half-Black, half-Samoan, tequila drinking, pick up truck driving, fanny pack-wearing guy joining their club – but if it ever happens it'd be my honor to serve you, the people."

Fellow celebrities, such as Big Sean and Olympic skier Lindsey Vonn, also voiced their support of Johnson…
He actually told British GQ in 2016 that he hadn't ruled out a career in politics.

"I'm not being coy when I say that, but at the moment I am not sure. I can't deny that the thought of being governor, the thought of being president, is alluring."

"And beyond that, it would be an opportunity to make a real impact on people's lives on a global scale," Johnson said.

In February, during an interview on Sunday Today with Willie Geist, he even said he'd "consider a presidential run in the future if that's what the people wanted."
"So, I do have that goal to unite our country and I also feel that if this is what the people want, then I will do that. I am passionate that our country is united. A united country, as we know, it when it's at its strongest and I want to see that for our country."

And his WWE friend, The Undertaker, said Johnson could be "the uniter that people are looking for."
"That man works his tail off and he dives in wholeheartedly in everything that he does and if he gets his mindset that he wants to make a run at politics, ya know what? I think he'll do it."
"He's so charming, he's so witty – I think he can be the uniter that people are looking for," he added.

What do you think of a potential President Johnson?
Is it a good idea, or do you think celebrities should steer clear of politics?
Keep scrolling for more on The Rock…