There's no denying that Dwayne "The Rock" Johnson is one of America's best-loved celebrities. From his humble beginnings in the squared circle to seeing him dominate the glitzy world of Hollywood, it seems as if the nation can't get enough of him.
Apart from his work, Johnson is also known for his positive outlook on life. Many have claimed that he is the nicest man in the business and there's not a single piece of evidence to prove otherwise. And what I'm about to reveal to you will only make you love the Samoan superstar even more (if that's even possible!).
Keep scrolling to see exactly what makes this man so great, according to his stuntman of over twenty years.
First of all, let's get one thing straight.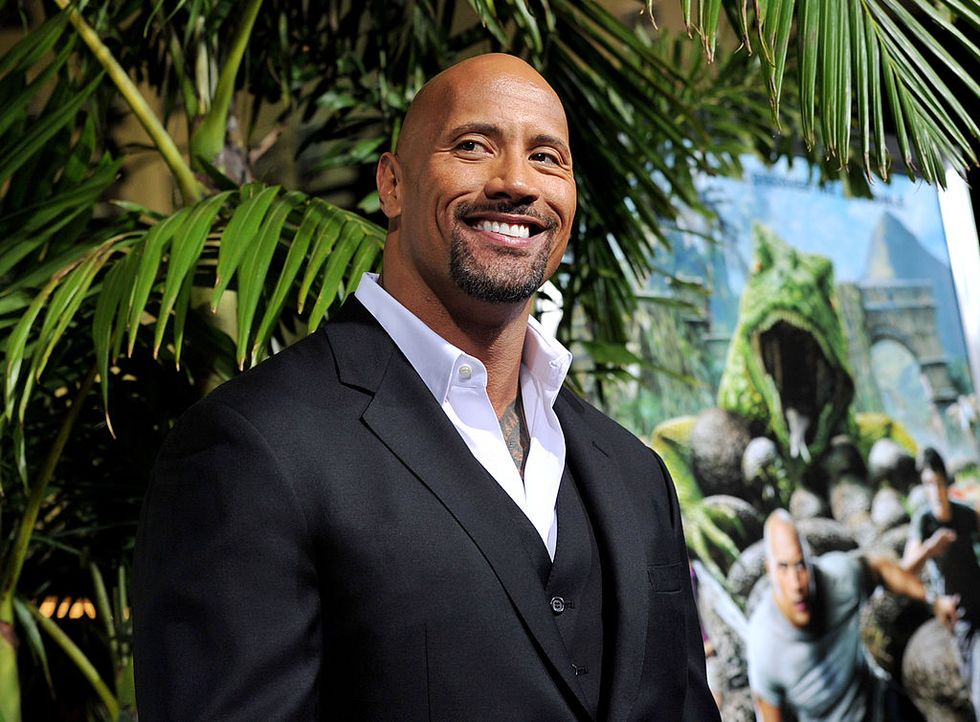 The Rock is the
nicest
man in showbiz. Yes, even nicer than Keanu Reeves, who has been a contender for the top spot for a while now.
Don't believe me?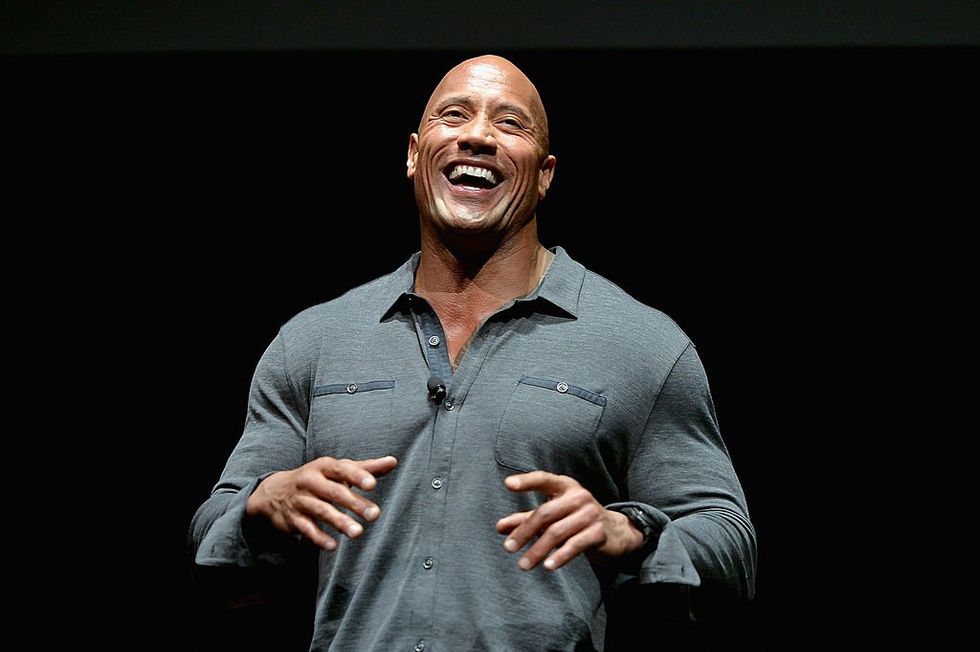 I'll prove it to you. Here are just seven of the reasons as to why we just can't get enough of him!
1. He's a great father.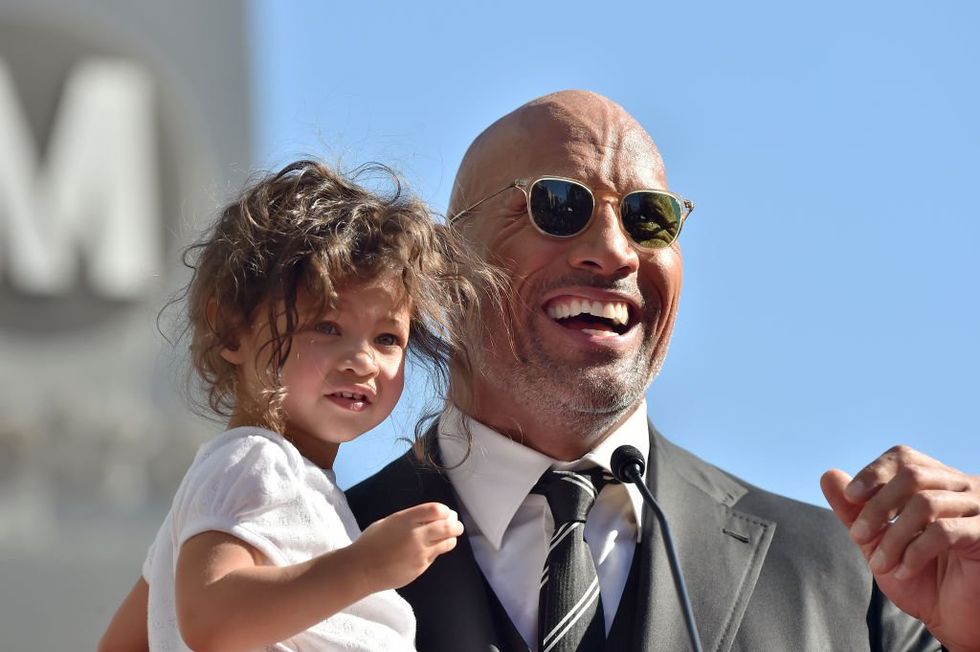 Dad to three girls, he is constantly spending as much time as he can with them, despite his busy schedule.
After the birth of his third child, he posted this on Instagram:
ever read something so heartwarming?
2. He's amazing to his fans!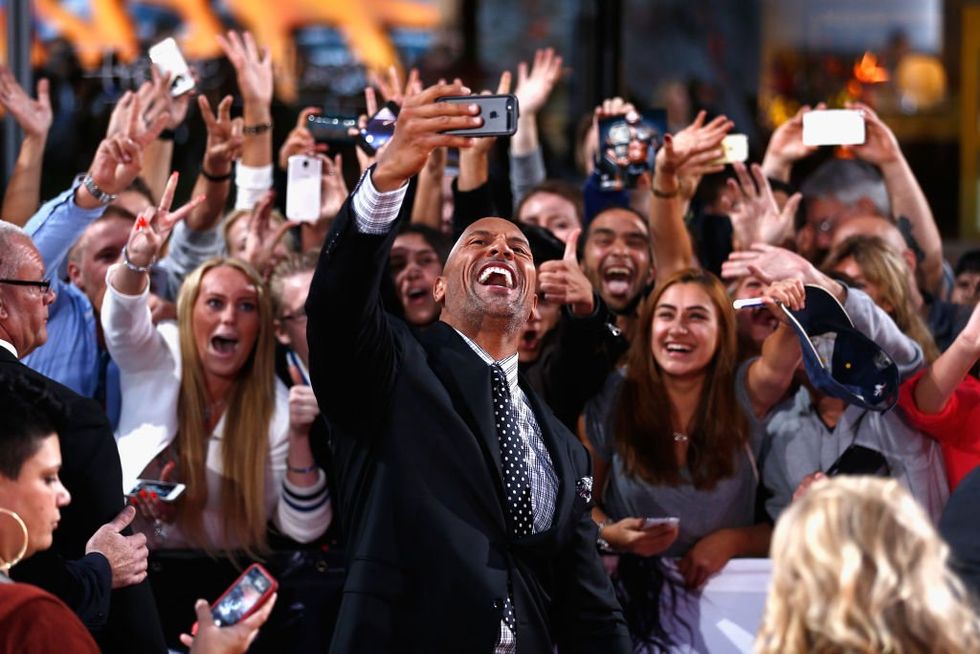 He spends a lot of time surprising his biggest fans and giving them probably the best experience of their lives.
He constantly posts about meeting them on his social media.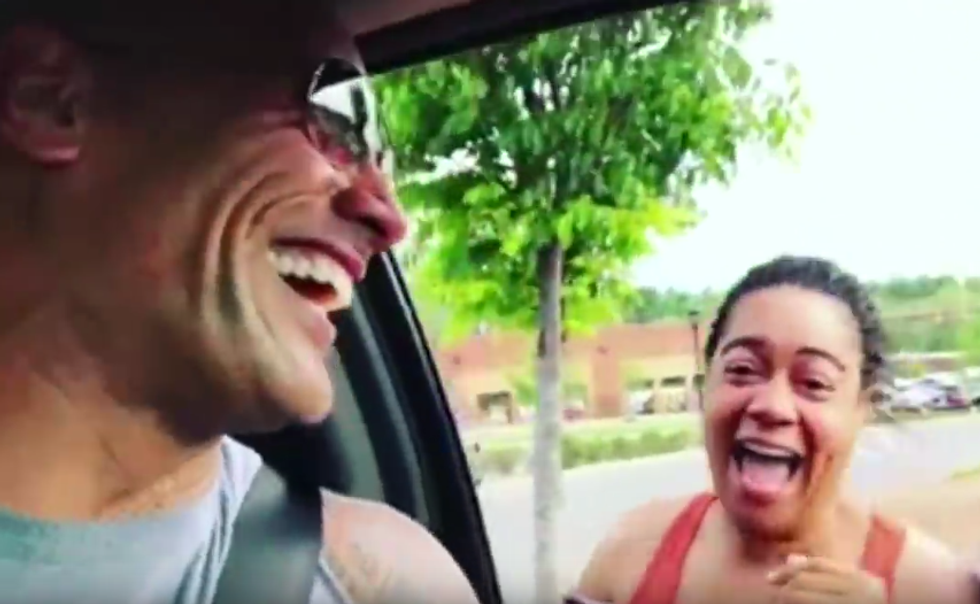 And most of them would risk their lives to get a picture with their favorite celebrity. On multiple occasions, people have stopped traffic to try and get close to him! Keep scrolling to see the full-length video of him surprising fans! It will definitely make your day!
3. "You can feel him before you see him."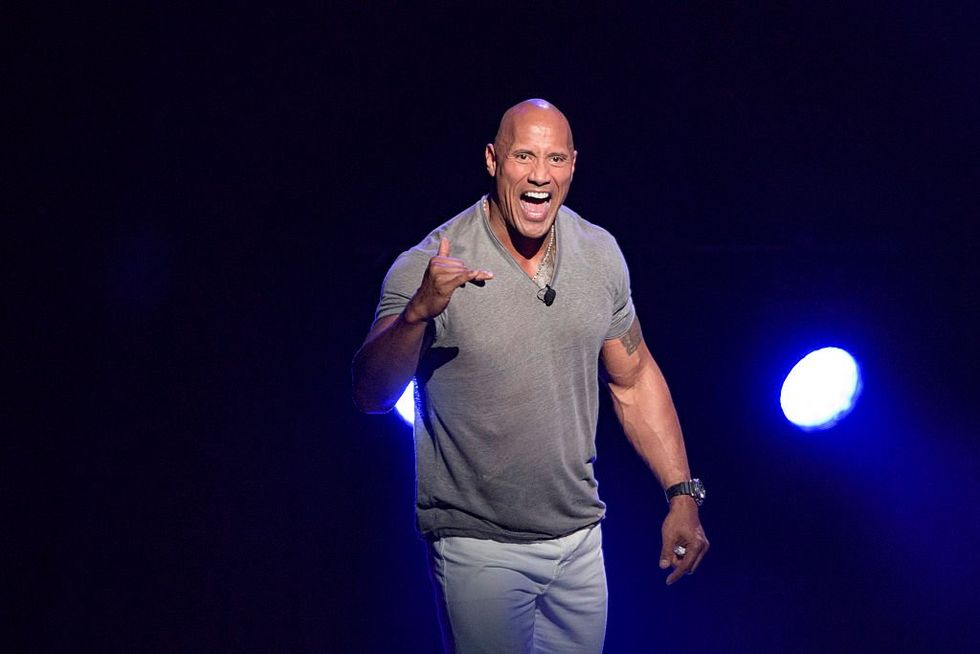 In an article by
Rolling Stone
, director Brad Peyton said: "There's a buzz in the air – a rumble. Maybe that rumble comes from the fact that he's 250 pounds of muscle, I don't know. But when he walks on set, there's a definite sense that it's game time."
4. He eats a lot!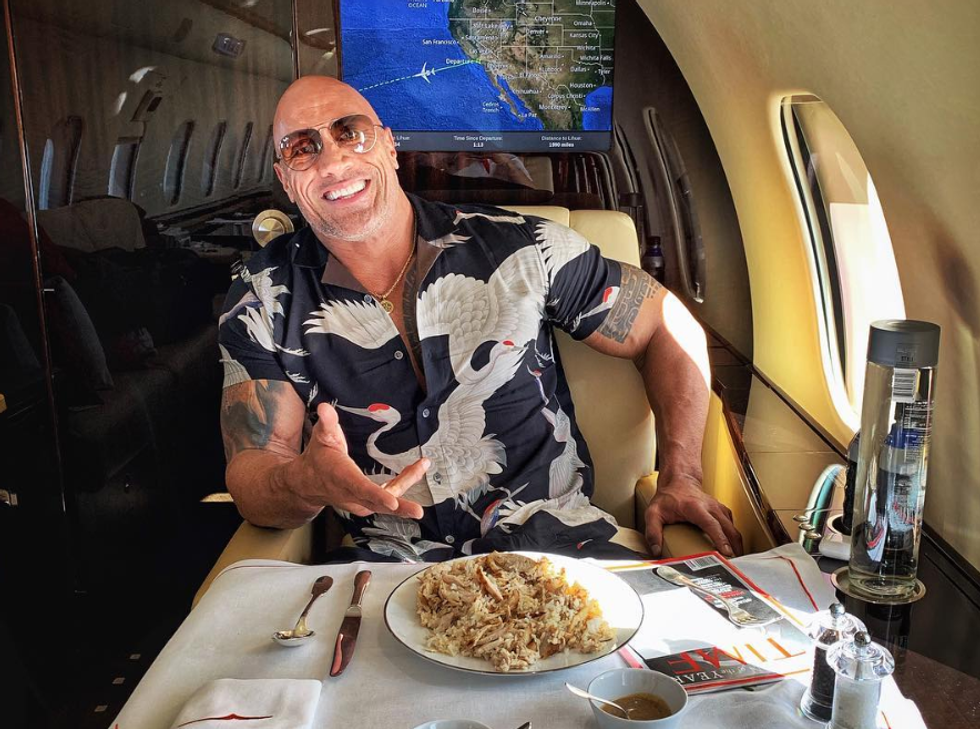 It might be a weird thing to love him for, but listen to this! The Rock has a daily diet that consists of 5,165 calories! This comes out to seven meals a day!
This is the real-life "Man vs Food!"
5. He 's one of the greatest wrestlers of all-time.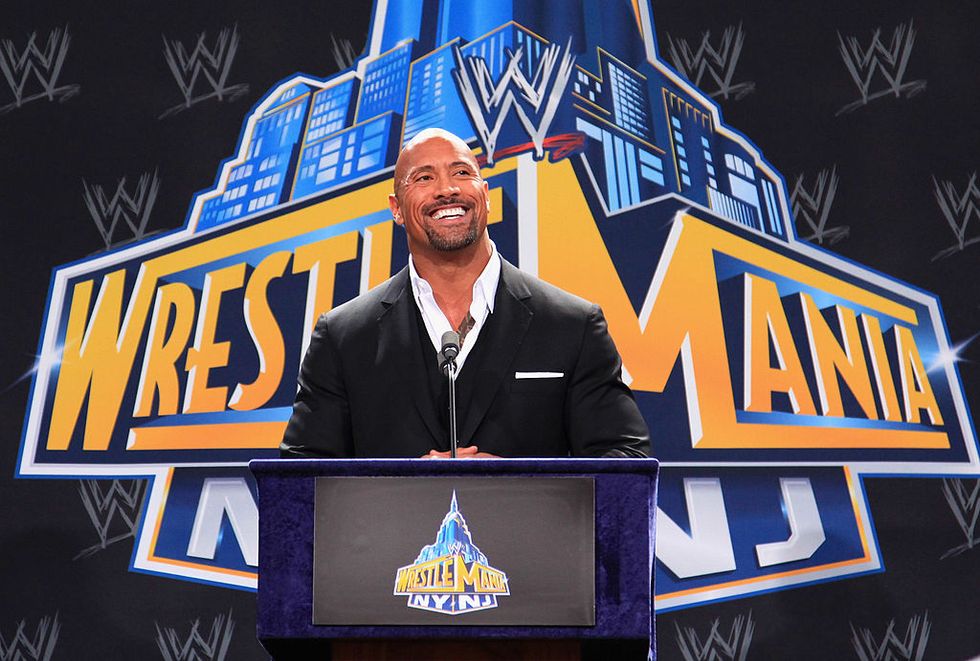 From epic storylines to fierce battles in the ring, The Rock has given us some of the
best
WWE matches in history.
If you haven't watched The Rock demolishing his opponents in the ring, then you're really missing out.
His most dramatic rivalries include the likes of John Cena, Brock Lesnar, and Stone Cold Steve Austin.
6. He takes care of his mom.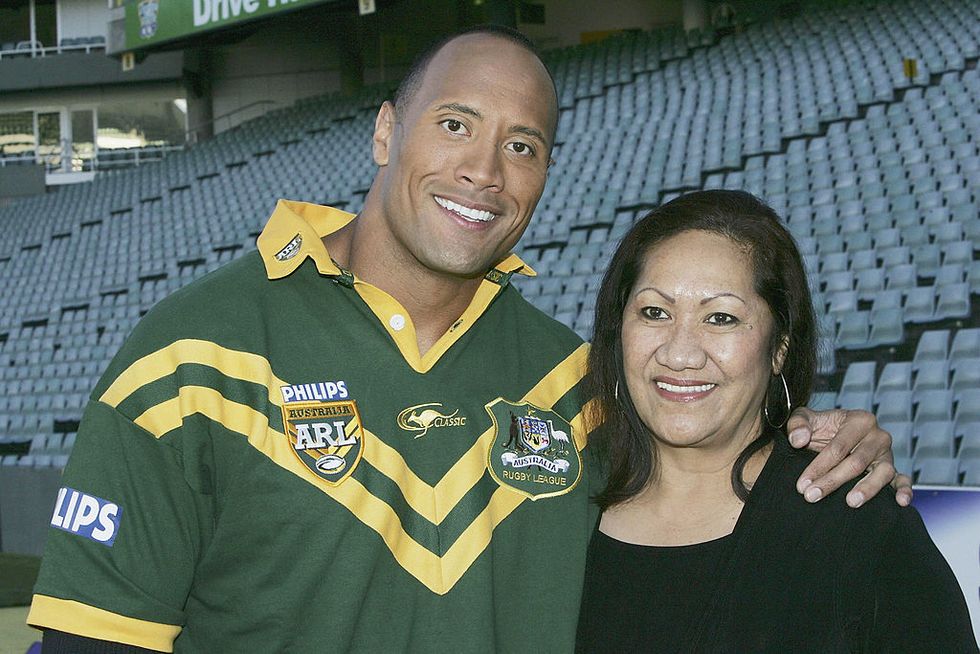 This one tugs at the heart-strings quite a bit.
In a Facebook post, he revealed this: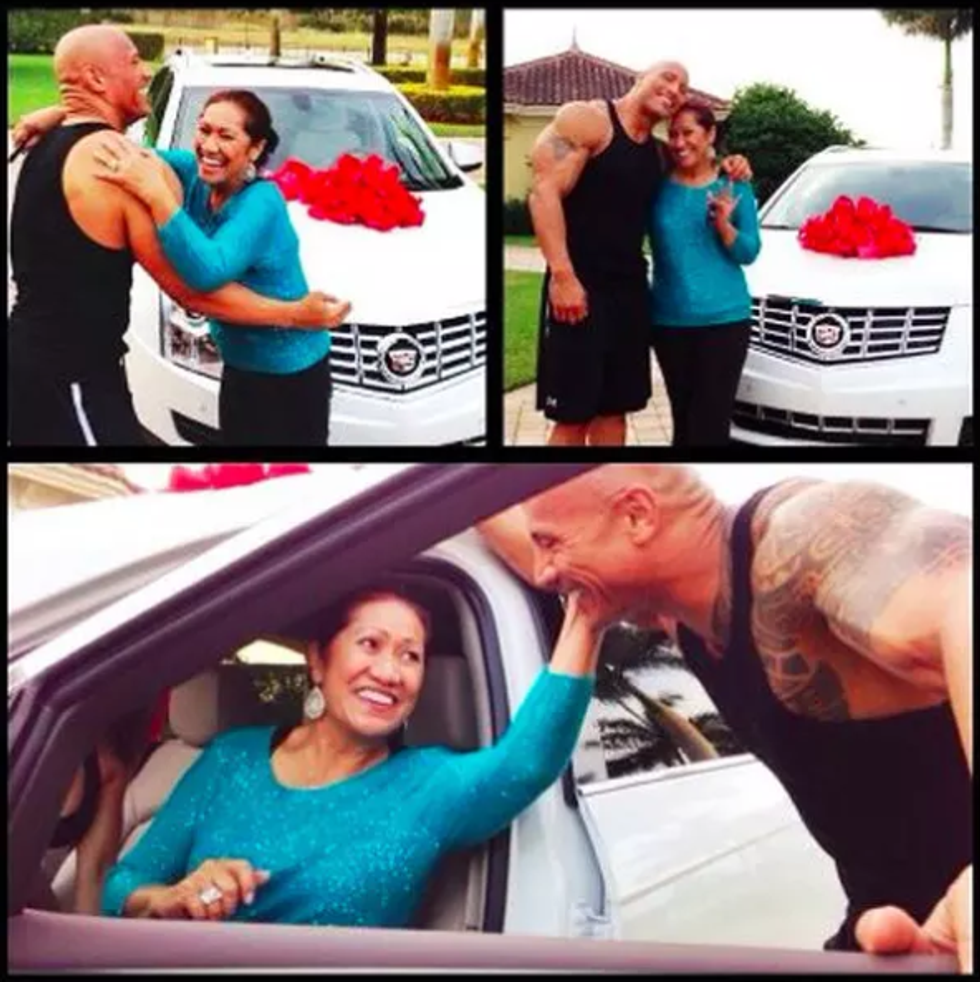 "At fourteen, I saw my mom crying about our only car being repossessed. This felt good. Merry Christmas, mom." If you don't love him already, then you need to go and see a doctor. I think you're missing a heart.
7. He doesn't take himself too seriously.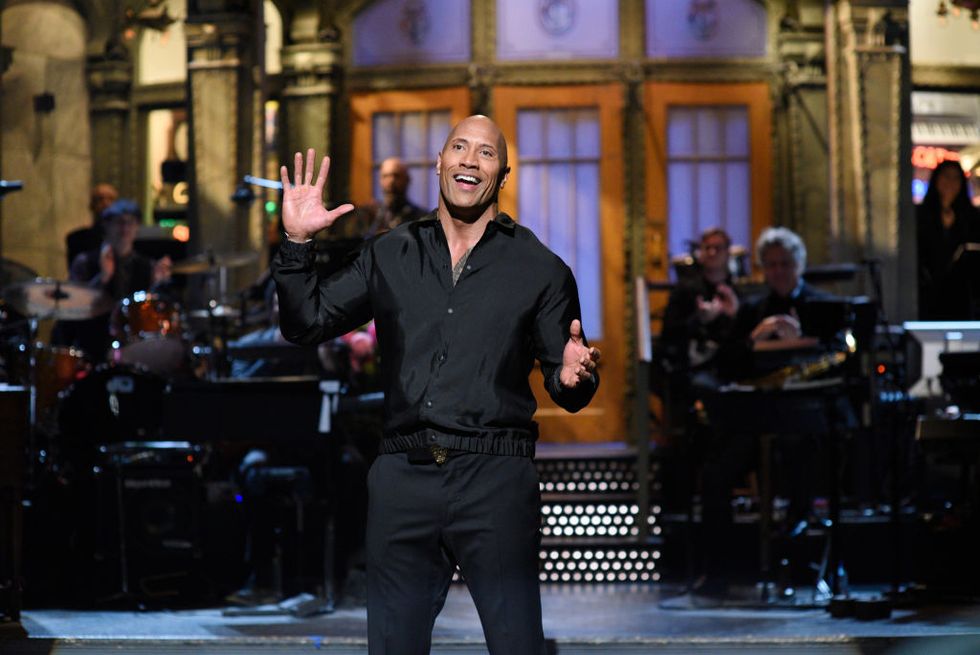 The Rock's got jokes. Plenty of them. You only have to watch one of his interviews to realize that.
He has spent the last two decades putting smiles on our faces.
And this story is just going to make you love him some more!
There has always been a lot of speculation about how kind The Rock actually is. Is it all just a publicity stunt or does he spend his time making others happy because he genuinely is a nice guy?
Well, this will put all that speculation to rest.
Recently, The Rock's stuntman of twenty years revealed if The Rock is actually as nice as he makes out to be and it has the internet buzzing.
Tanoai Reed has been working with Johnson for two decades!
From broken bones, severed tendons, and torn ligaments, Reed has been through a lot.
The Scorpion King and has been working closely with the beloved actor since.
As a man who spends a lot of time with The Rock, he has a lot to say about him.
And I can confirm, it is all positive!
GQ
recently conducted an interview with Reed in which he spilled some secrets which, deep down, we all knew to be true.
"Is The Rock actually as kind as he seems?"
And here's the evidence to prove it!
The two seem to have such a loving friendship.
Hercules, we had our shirt off a bunch, and needed our abs to be in ripped shape."
So there it is, guys!
We have a reliable source that has confirmed that The Rock is in fact, the nicest man in showbiz, so all you haters can sit back down and watch another one of his box-office smashes. Someone grab the popcorn!
And if you're still not convinced, I have one more trick left up my sleeve.
Here's the video of Dwayne Johnson surprising some of his fans to melt that cold heart of yours. And one day, you never know, you might turn into this guy who spent thirty days eating and training just like The Rock! Keep scrolling to read about his journey.