Sometimes inspiration can take us by surprise.
Like if you happened to be in a Goodwill store recently. You could have seen something like the following.
It can be hard out there, too, for single dads.
They carry a lot of the burden of raising a kid, and people often gloss over the fact that they even exist in such a role.
There are all sorts of instances of parenting that can even take a grown man right off his feet.
These can come in both good ways and bad ways. But the one image you're about to see is good, through and through.
If ever there was a photo that encapsulated single fatherhood in all its weird glory, the Internet has decided that the following pic is it.
Prepare to be swept off your feet by the least likely of sources!
If you were wandering around a Goodwill store last week, you might have come across this rather unusual scene.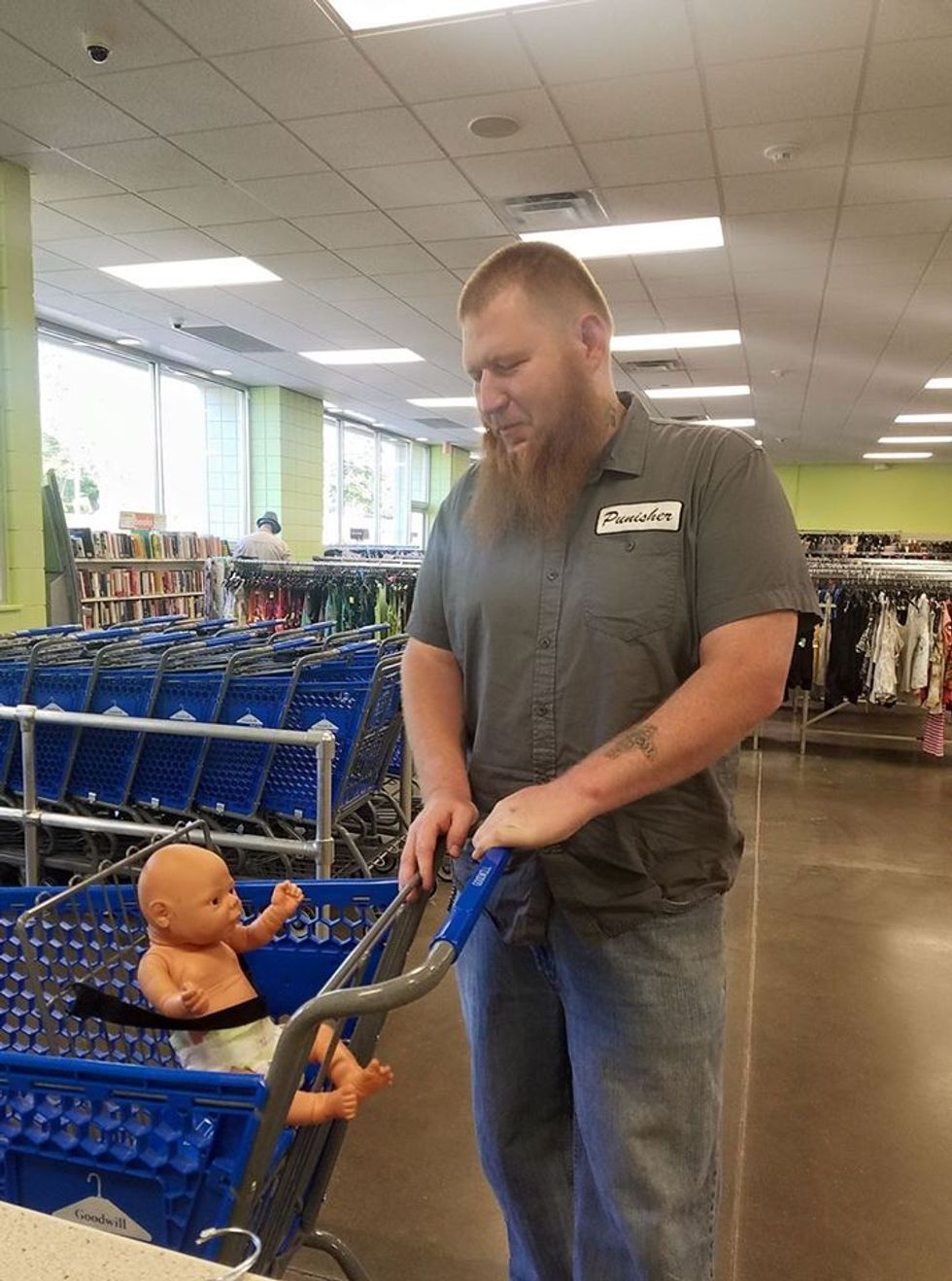 via: Facebook
It's not every day you see a dad with a doll in a cart, but there was a good reason for it. Keenan Watkins, dad to Ash and Aayla — ages nine and ten — was showing his girls exactly how far he's willing to go to make sure his they know that when he says he'll do something, he absolutely means it.
Goodwill employee Sadie Collins shared the story on the Love What Matters Facebook page: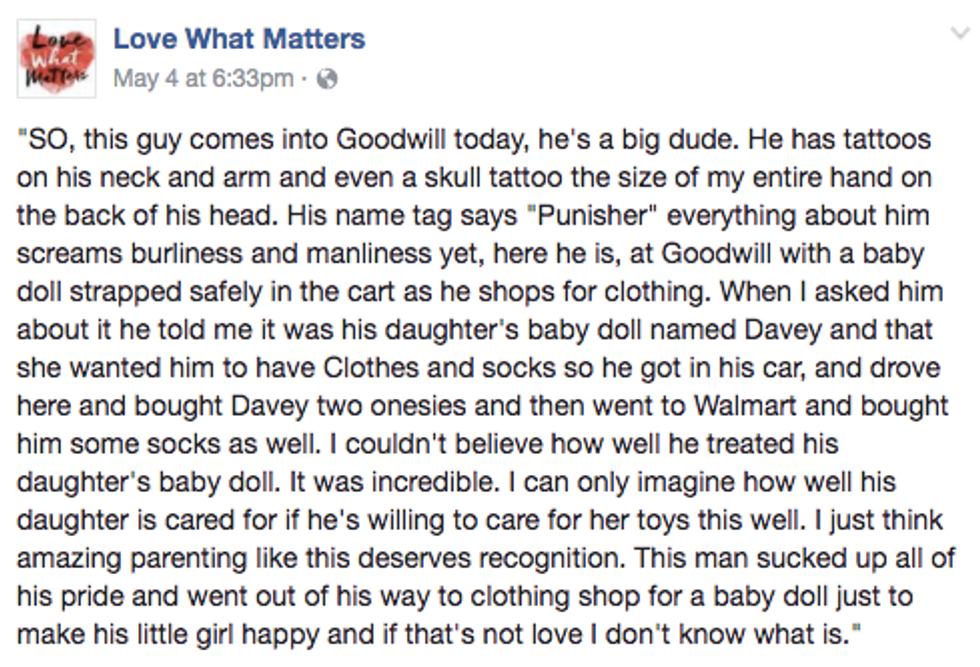 The post got more than 61,000 reactions and shares, and Watkins caught wind of the post and shared his own side of the story on the Love What Matters Facebook page.
He wrote: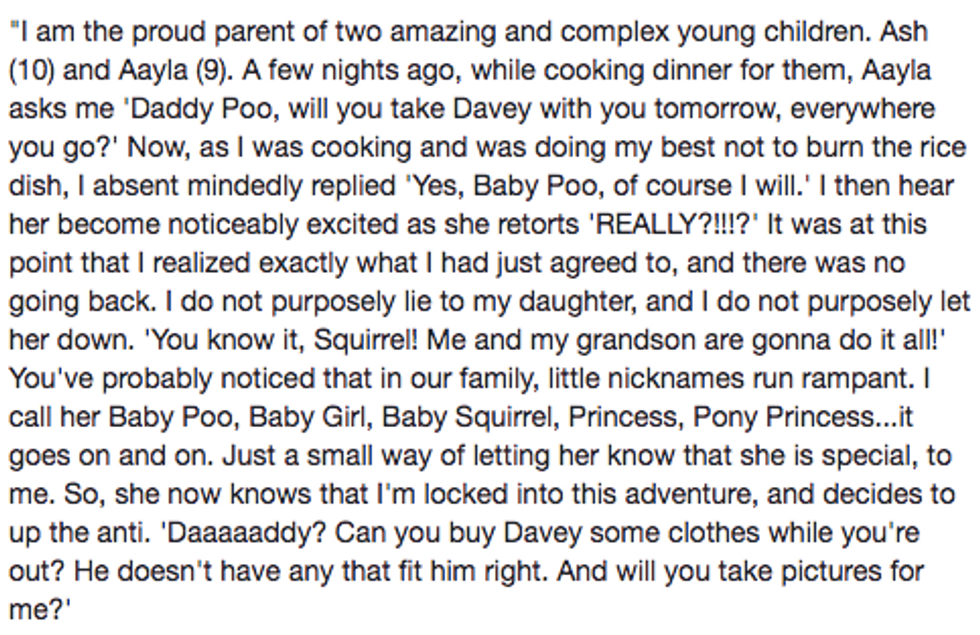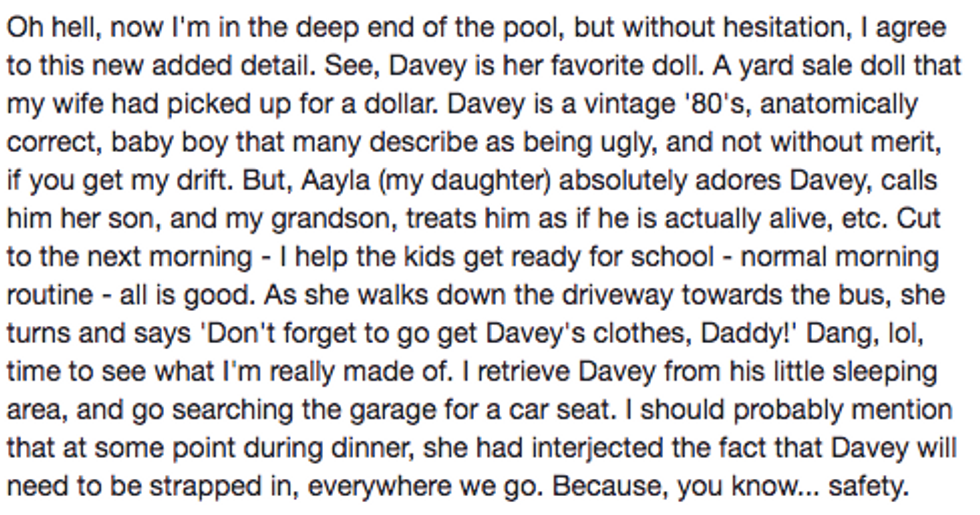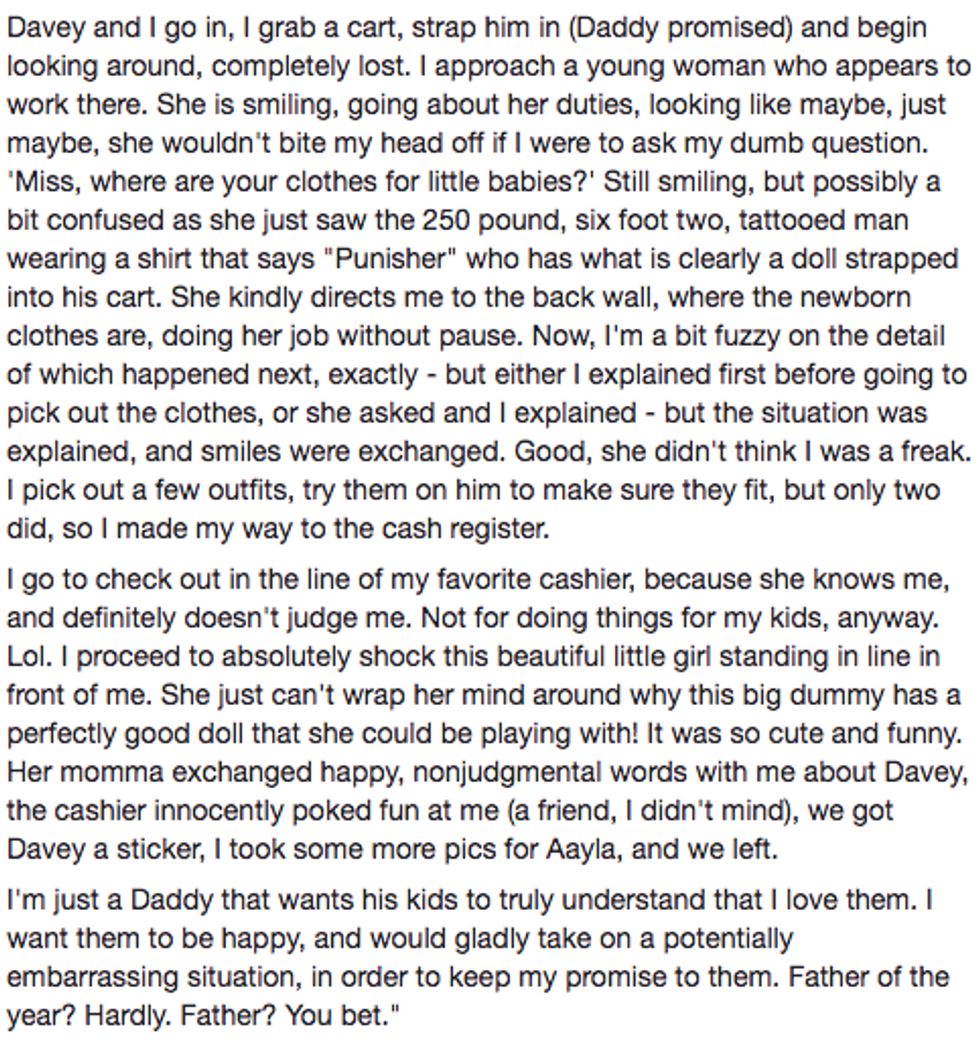 His post has been shared thousands of times, and let's just say, he's become an Internet hero.




Way to go, Dad!
Dads are awesome, right?
But even if you're not a father, there's still a lesson here.
You can look up to this dad even if you're not one. And emulate his attitude.
That's what it's all about.