While it's not quite the Northwest Passage early explorers were looking for, the United States actually does have a continuous line of water dividing the country.
There is a tiny Wyoming creek that connects the Atlantic and Pacific Oceans...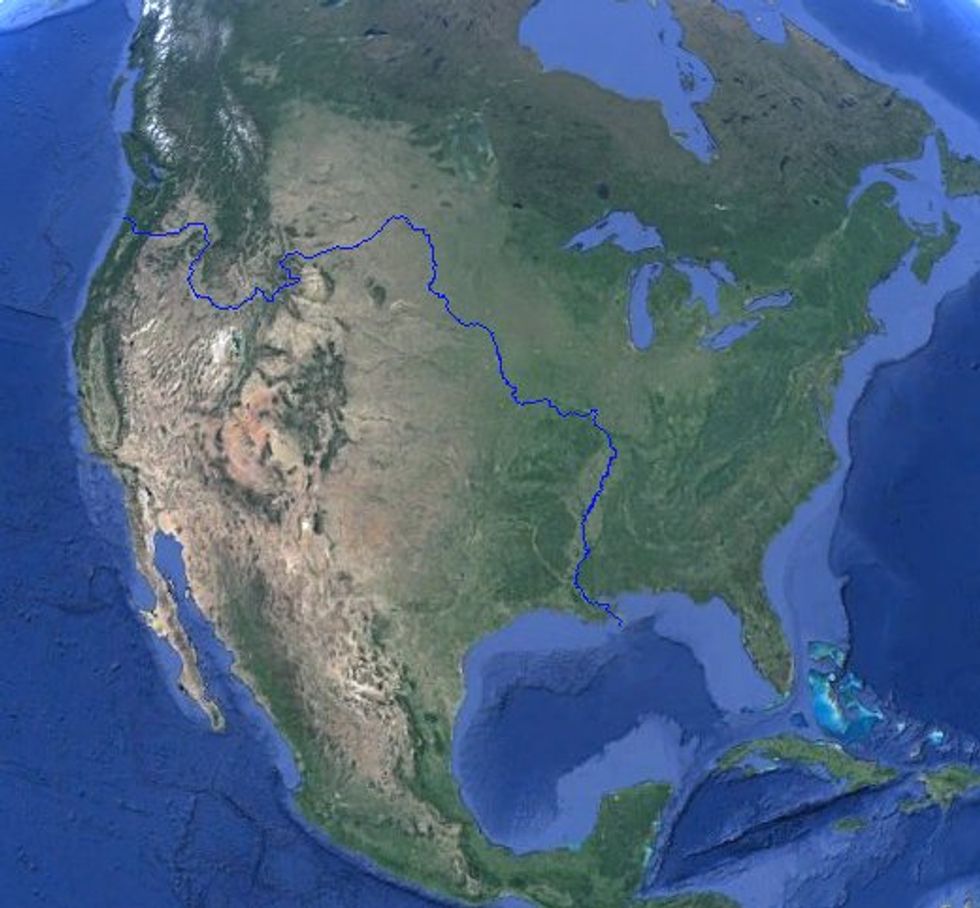 Tucked high in the mountains of the Teton Wilderness Area in Wyoming's Bridger-Teton National Forest, the
Parting of the Waters
is a hydrological oddity.
Straddling the appropriately-named Two Ocean Pass on the Continental Divide, North Two Ocean Creek flows south along the divide before splitting into Atlantic Creek to the east and Pacific Creek to the west...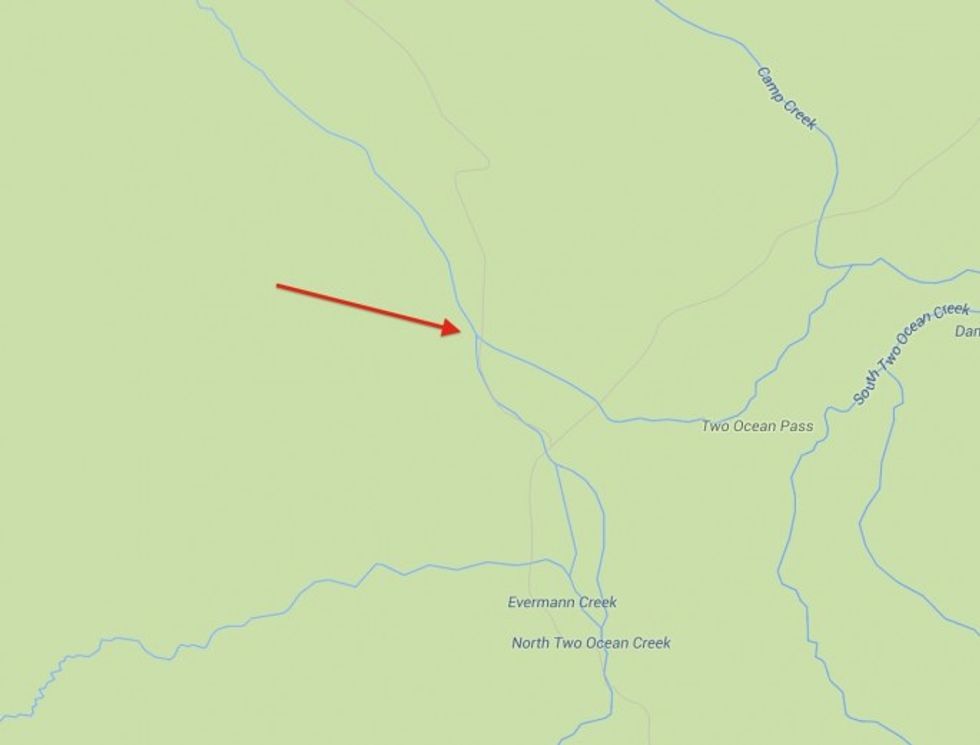 Anyone up for a hike to the Parting of the Waters can actually visit the site and walk across it, or throw sticks in the stream and guess whose stick will float to which ocean...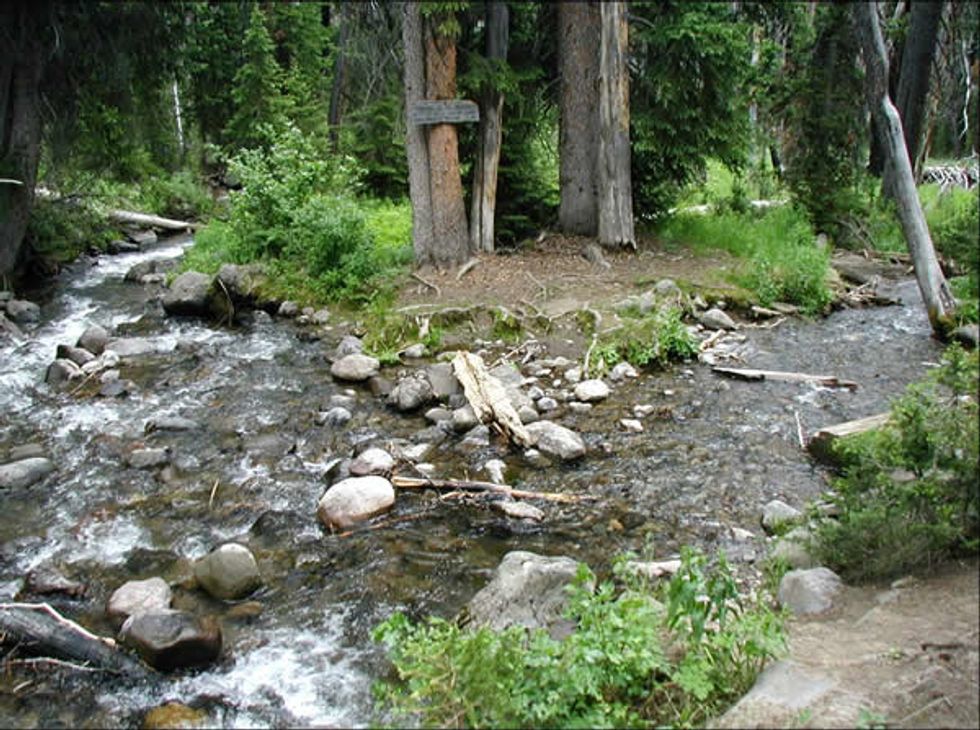 Interestingly, the Parting of the Waters isn't the only place where this unusual occurrence exists.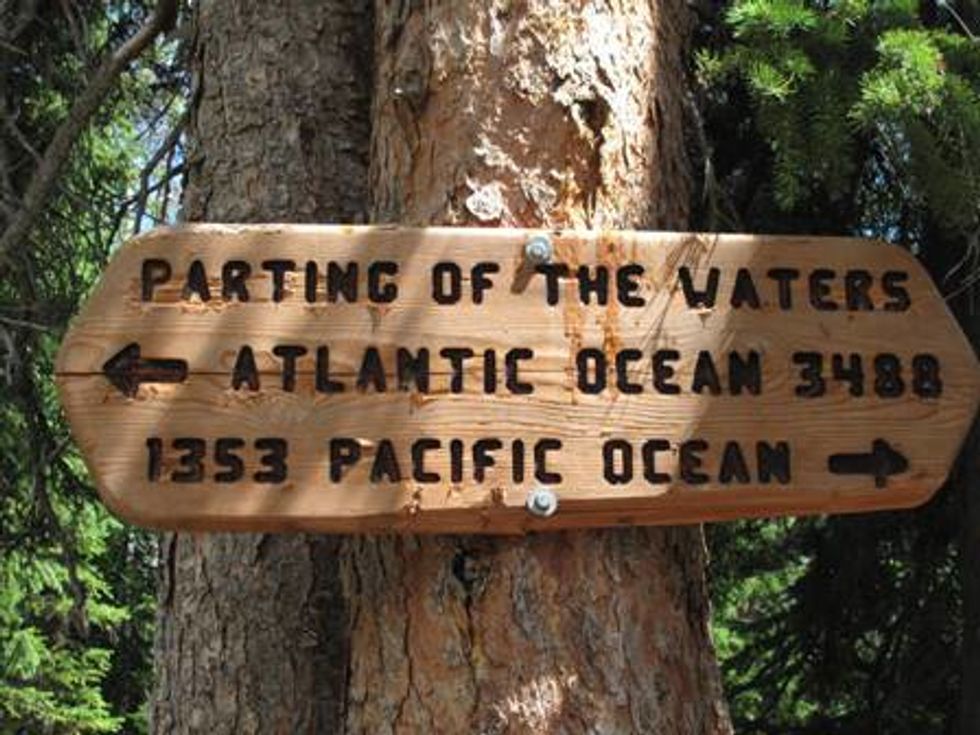 A nearby example is Yellowstone National Park's Isa Lake, which sits on the Continental Divide and is believed to be the world's only natural lake to drain backwards into two different oceans.