Netflix's Orange Is The New Black has become insanely popular, and when you keep getting renewed for new seasons and end up with multiple episodes at your disposal, that allows for a variety of plot lines.
By the time you get to the fifth season, as this prison drama has, you have the time to dig deep into your characters and delve into their pasts a little bit more — which has proven very interesting.
The show itself has a diverse cast with a variety of backgrounds, and while you know what's currently going on with the characters, you're often left wondering what lead up to this point.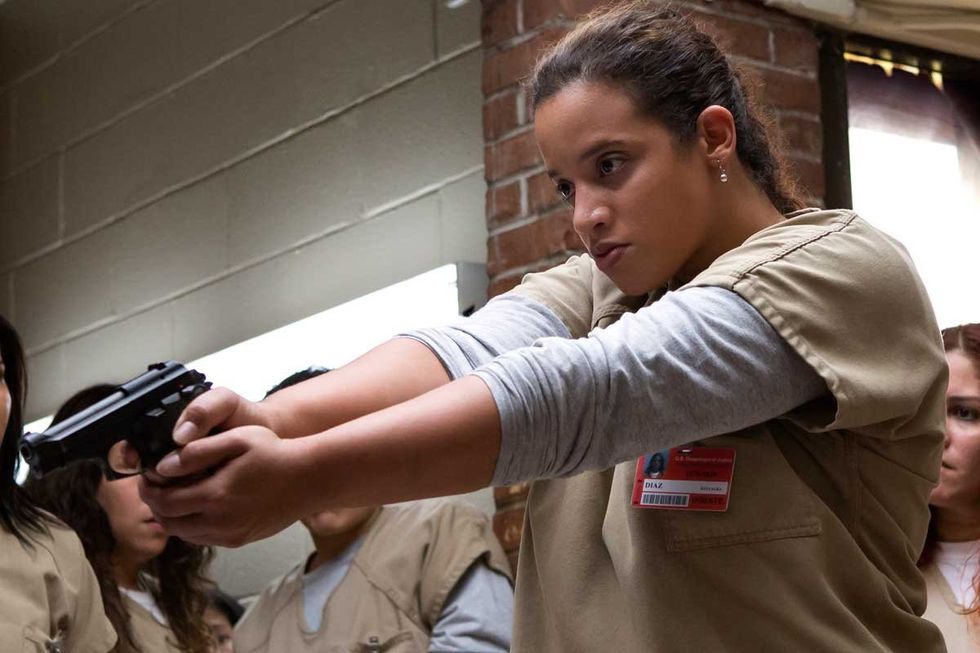 The most effective way to do that is through flashbacks, those moments from their past that give you insight into the people (and prisoners) they are today.
Warning: some might consider this a spoiler alert, so proceed with caution. 
In the eighth episode of season five,
Orange Is The New Black
delved into the history of Daya (Dascha Polanco). In an episode titled "Tied to the Tracks", you get a look into the relationship between Daya and her mother Aleida.
This involves Daya at fourteen years old, where she gets some questionable advice from her mom to make a move on someone her friend likes.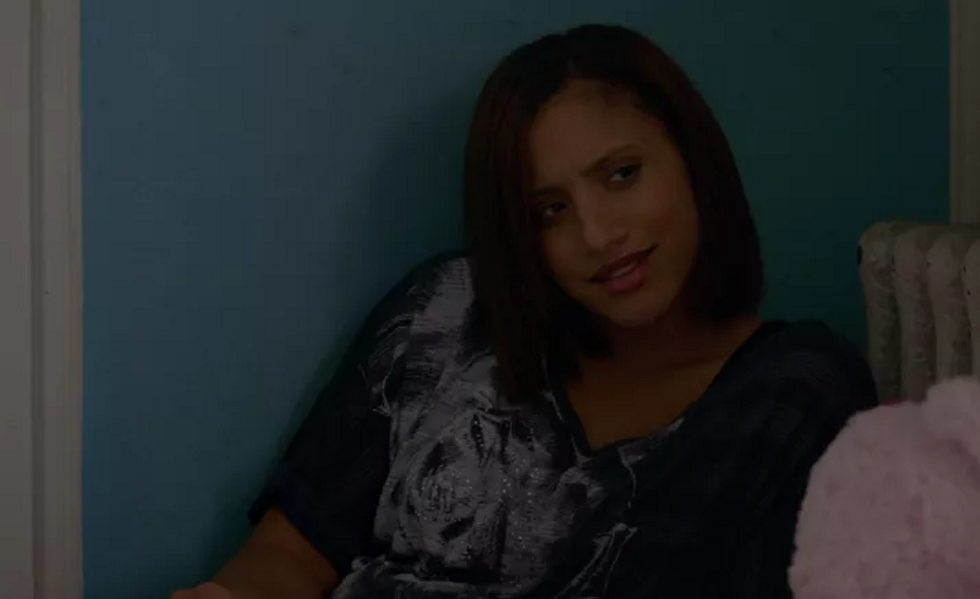 Never a really good way to go, by the way. With that said, and as interesting as it was, what people were really talking about was how much the actress who played fourteen-year-old Daya looked like Daya in the present day.
You have to admit, it's pretty spot-on.
"#OITNB does a really great job of casting the younger version of the characters. Young Daya is spot on."
The #OITNB hashtag was full of people marveling at how similar the two actresses looked. 
"Whoever was in charge of the flashback casting for the new season of @OITNB deserves a raise. Young Daya and Freida are SPOT on. #OITNB" It turns out there's a pretty good reason for that...
They went as close to the real thing as they could and cast Polanco's real-life daughter, Dasany Kristal Gonzalez, in the role.
This tweet and similar photos of the two went viral as OITNB fans freaked out about how similar the two looked.
I mean, come on. I know they're mother and daughter and of course there will be similarities, but this is just kind of freaky.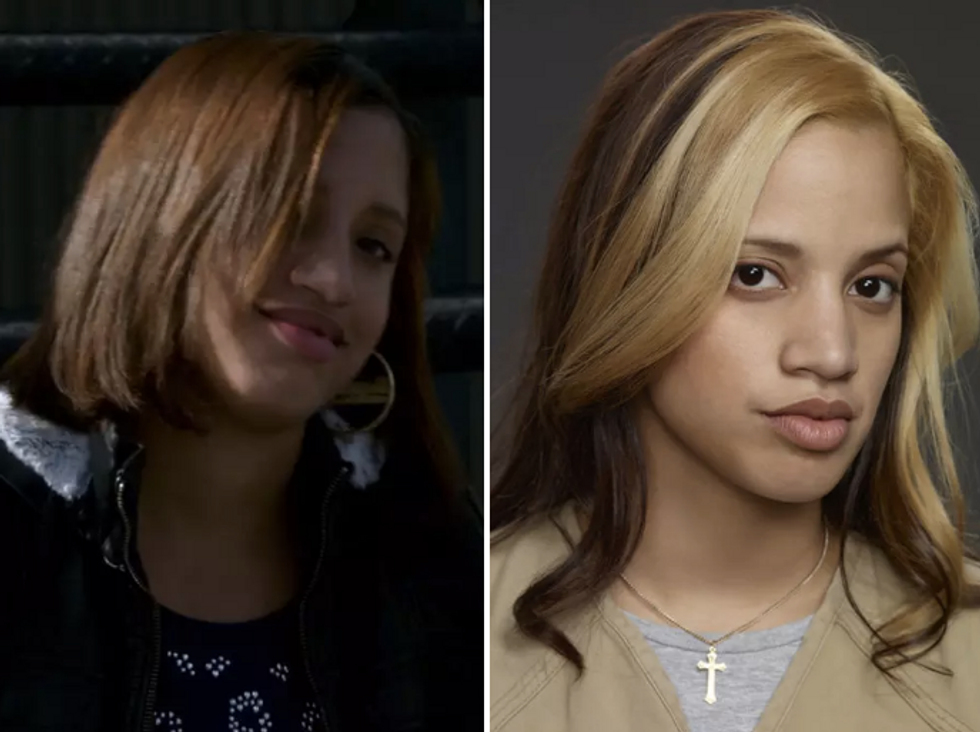 TWINNING!
So far this has been Dasany's only acting role, so the producers lucked out when she was willing to play the part.
But if this is any indication, she'll have no problem following in mom's footsteps.