While most of us know Danielle Bregoli as the infamous "Cash Me Outside Girl", there is actually a lot more about the controversial young woman than initially meets the eye...
Now, most of us will know Danielle Bregoli for one thing in particular.
At the age of thirteen, Bregoli rose to fame after she appeared on an episode of Dr. Phil which was exploring out-of-control teenagers.
And she certainly lived up to that title.
When the audience took issue with her bratty attitude, Bregoli brazenly threatened to physically fight them all with her now-recognizable one-liner: "Cash me outside, how 'bout that?"
Bergoli's bizarre catchphrase instantly went viral...
She quickly rebranded herself as the rapper, Bhad Bhabie.
And she's experienced surprising success in her new career. Her music has a pretty large fanbase and it has even generated some positive critical reception.
Bhad Bhabie has legions of teen fans.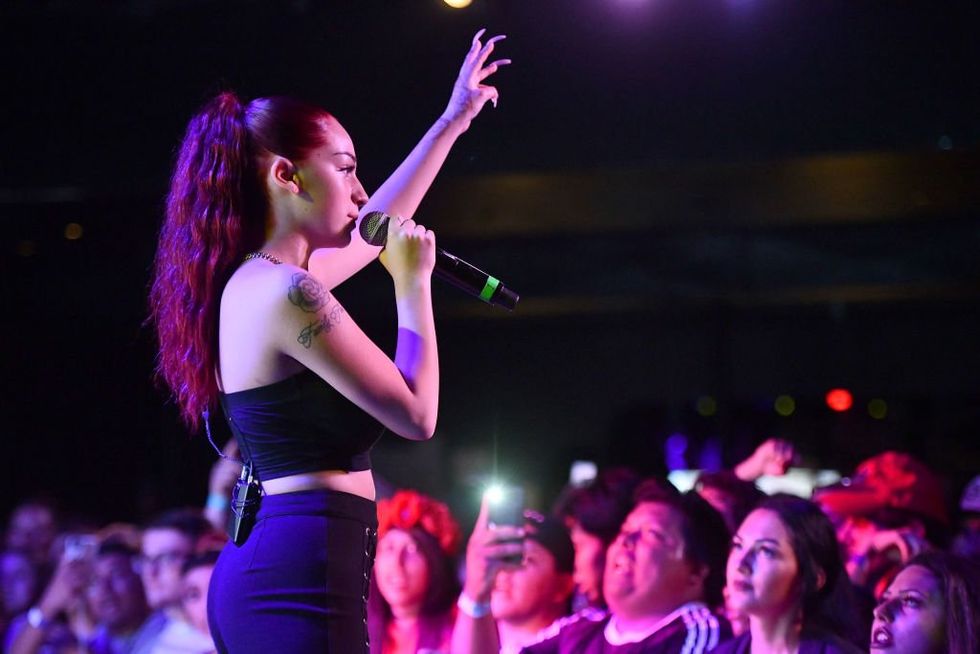 Turning a moment of internet infamy into something that she clearly enjoys (and is making bank with) is no mean feat. She's certainly more shrewd than many thought she was.
Her debut single was called "These Heaux."
Now, 2018 was an amazing year for the singer...
15. She was also - somewhat controversially, might I add - named by Time Magazine as one of the world's most influential teenagers.
She also partnered with Copycat Beauty.
Her Instagram account alone has over seventeen million followers...
Though plenty of people still love to hate her, Bregoli seems to have been coming out on top.
However, behind the fame and success...
There's always a story behind the glitz and glamour of Instagram...
Firstly, the young woman actually went viral based on people's incorrect memories.
While most think she gained fame after her Dr. Phil episode aired, this actually wasn't the case. It actually took months after airing for the clip of her iconic catchphrase to start circulating - it was actually spotted and made viral on a Reddit subreddit.
She reappeared on Dr. Phil.
Weeks after her viral fame, Danielle and her mother appeared again on the show where it all began. Described as a "controversial former guest", Danielle appeared a slightly more reserved attitude, fresh off of a visit to the Turn-About Ranch, a therapeutic horse riding program that Dr. Phil himself recommended.
Predictably, some people aren't too happy about her fame and success.
In more positive news, her mother, Barbara Ann, is now proud of her daughter.
Dr. Phil wherein she claimed she no longer wanted to be a parent to her tearaway child - but now, she seems surprisingly supportive of her daughter's newfound fame.
In her first Dr. Phil appearance, Barbara came across as weak and at a loss...
real star of this dysfunctional show?
But who could forget about the time Brelogi was allegedly banned from Spirit Airlines?
TMZ
, the "Cash Me Outside" icon and her mom could be seen brawling with a fellow airline passenger while onboard the aircraft.
The passenger had allegedly called Brelogi "trash"...
But this didn't stop the teen from filming a video for Kodak Black...
Kind of. In the lead-up to her TV reappearance, Bregoli appeared in a video for the rapper Kodak Black's Lil B.I.G. Pac song, "Everything 1K," during which she can be seen flashing money, own branded merch, and extra-long nails.
So as you can see, there isn't a lot Brelogi hasn't done.