Kitty Schaub is a photographer at Kitty Lee Photography, and also has a new kitten in the family.
Kittens are adorable, and this mom saw an opportunity for a newborn shoot of a different variety — with little nine-week old Luna, complete with headbands and newborn-style wraps.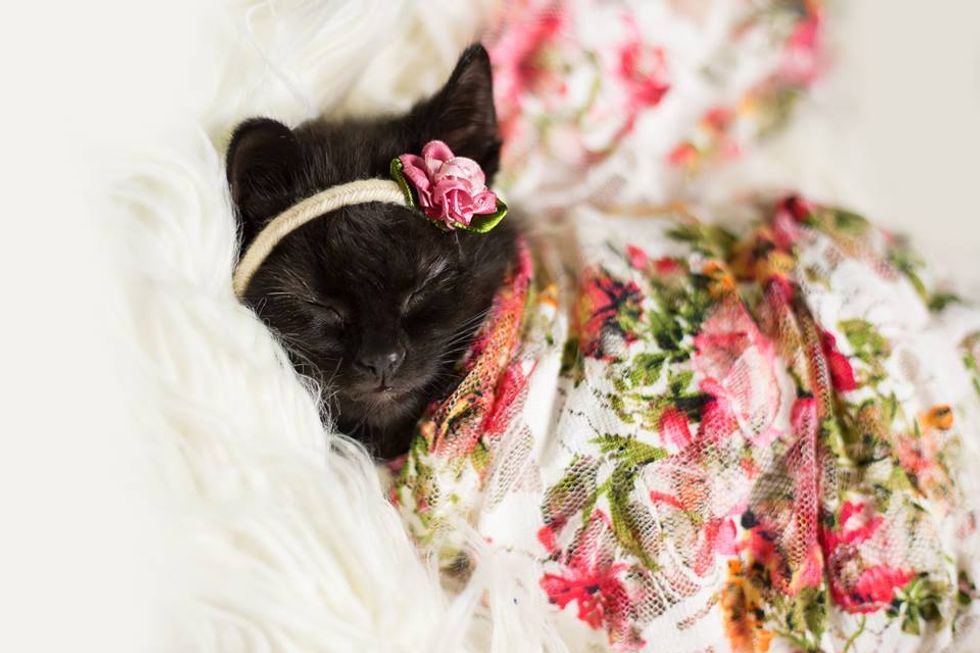 "My daughter is five," Schaub said. "She's been dying for a kitten, and we decided it was finally time."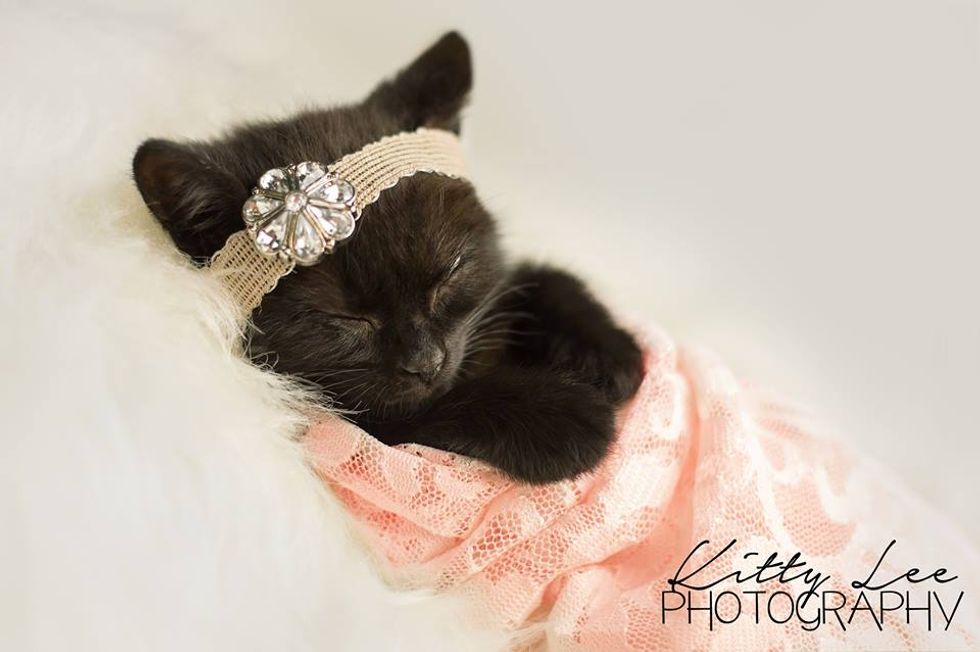 "We just did a quick shoot as a cute little joke, we had no idea it would be so loved all over the world," she added.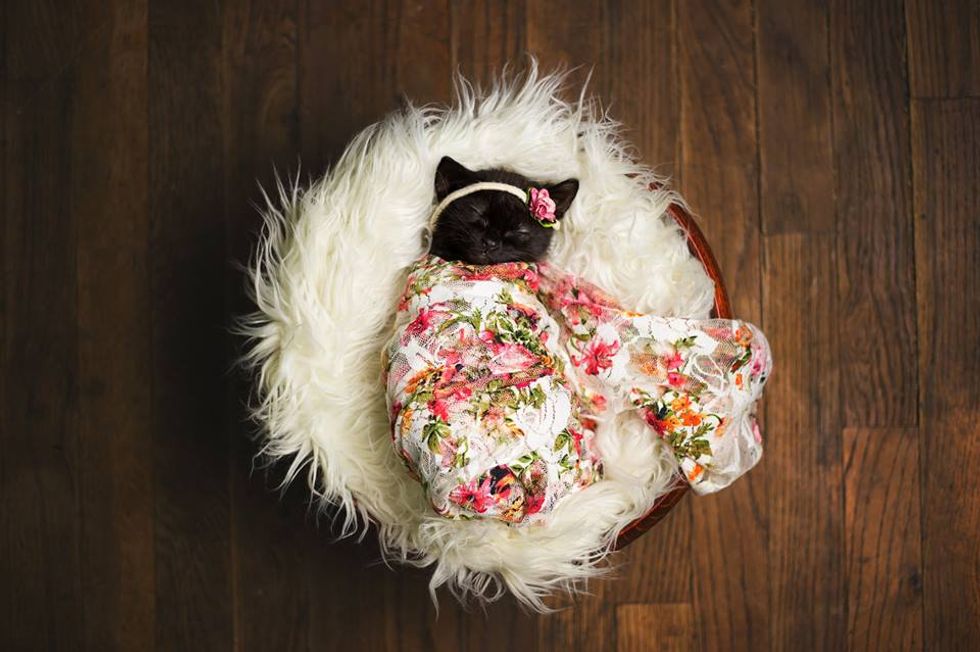 But it did take the world by storm, because when she posted the pictures on Facebook, more than 65,000 people (and counting) shared the post.
Honestly, how could you NOT LOVE THAT LITTLE KITTY FACE?!?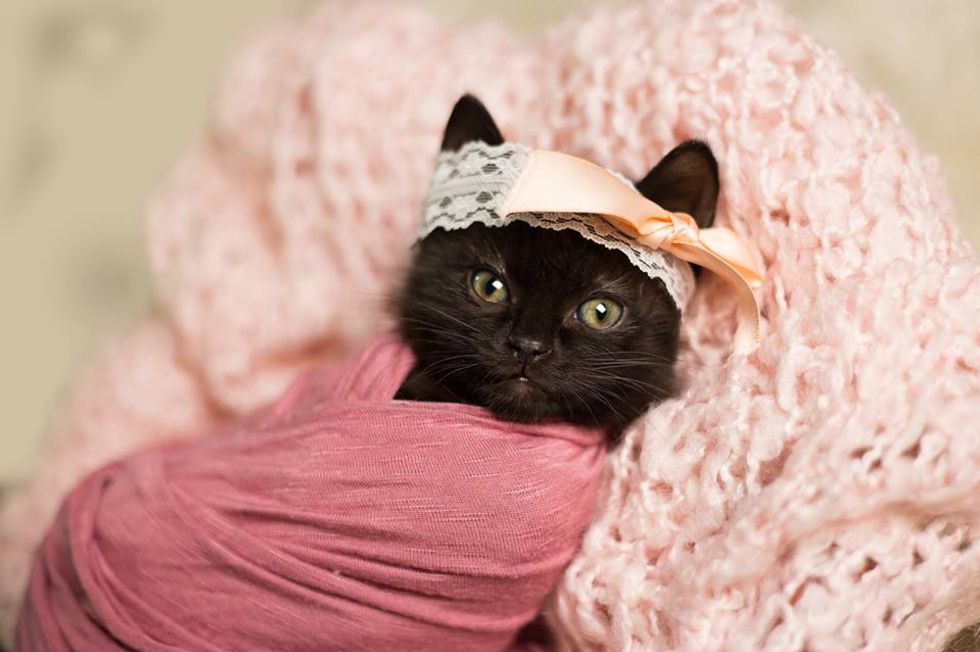 But the response was so overwhelming that Schaub decided to do something far more amazing with the cuteness of their little kitten...
She created a calendar with the newborn images of Luna, with all profits benefitting a local animal rescue, Save A Stray.
So not only do you get a year full of pictures like this, but you know that it's all going to an amazing cause.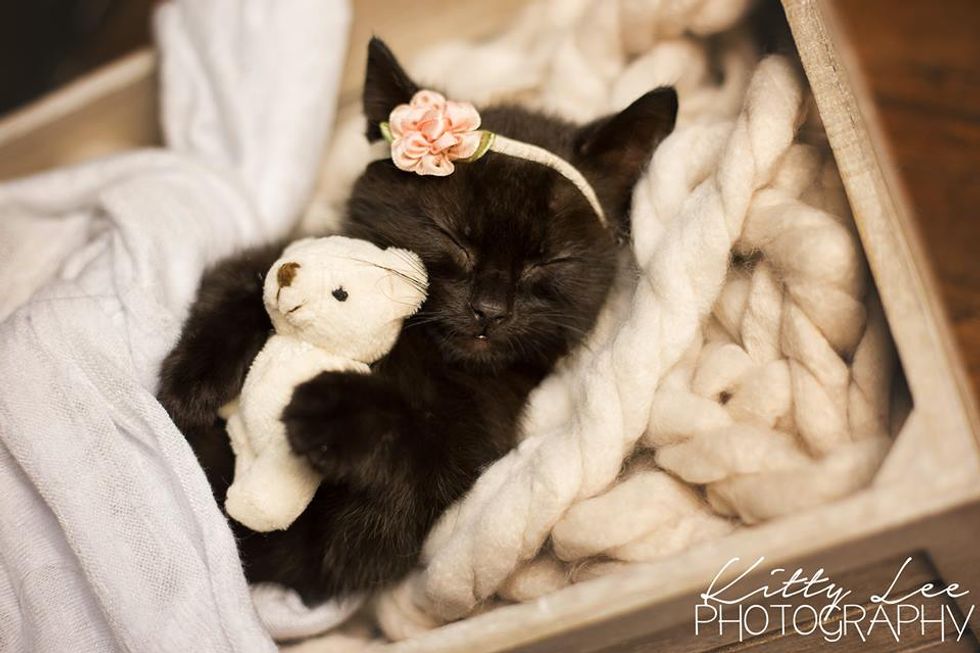 To pick up your own calendar, be sure to check out her 
website
.