It's time to set your alarms and/or DVRs because there is officially a date for Prince Harry and Meghan Markle's epic royal wedding. The beyond adorable couple announced their engagement in November, and it seems like they went straight into planning mode. We can't blame them. They're too cute to not be married to each other for much longer.
So grab your 2018 planner and a big red pen because you're going to want to write this date down. We're serious. We'll wait.
OK, now that you've got everything you need, let's all take a moment to totally freak out.
A royal wedding is happening! So soon! It's going to be magical and fancy and perfect! Prince Harry is marrying American actor and activist Meghan Markle, and they are a match made in fairy tales and storybooks.
Look at them. They're gorgeous.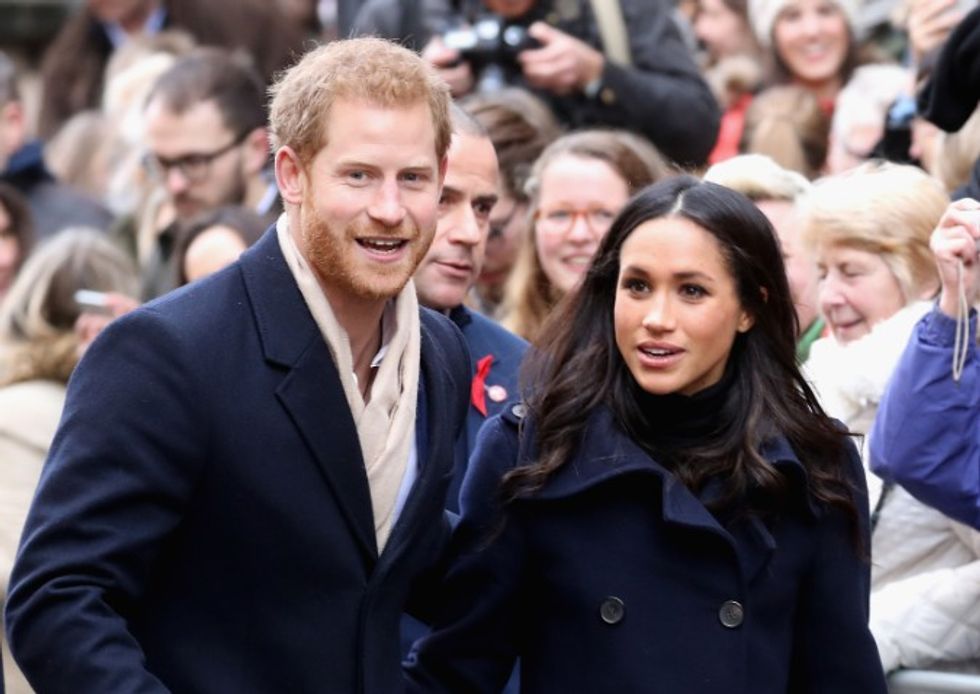 via: Getty Images
They started dating in June of last year
after being introduced by mutual friend and got engaged in November. The story of how the proposal went down is super sweet, though you might think it's atypical for a member of the British royal family.
They way they tell it, it happened during a "standard, typical night" for the two of them.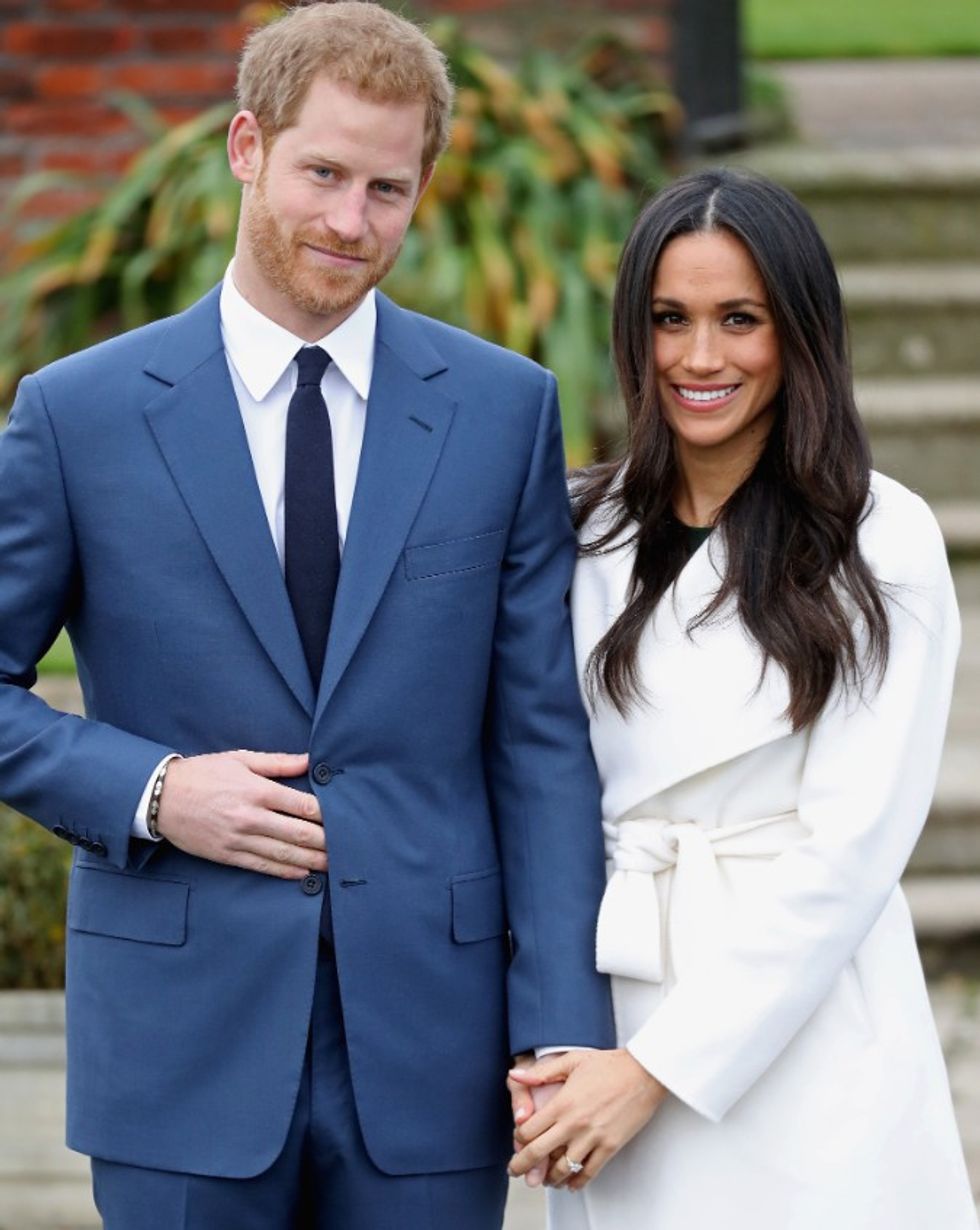 via: Getty Images
In an
interview with the BBC
, Markle said, "What were we doing? Just roasting chicken — trying to roast a chicken. It was just an amazing surprise. It was so sweet and natural and very romantic. He got on one knee." We know. Tears. Markle turned to Harry and added, "I could barely let you finish proposing. I was like, 'Can I say yes now?'"
But that's not the only supremely touching detail about their engagement.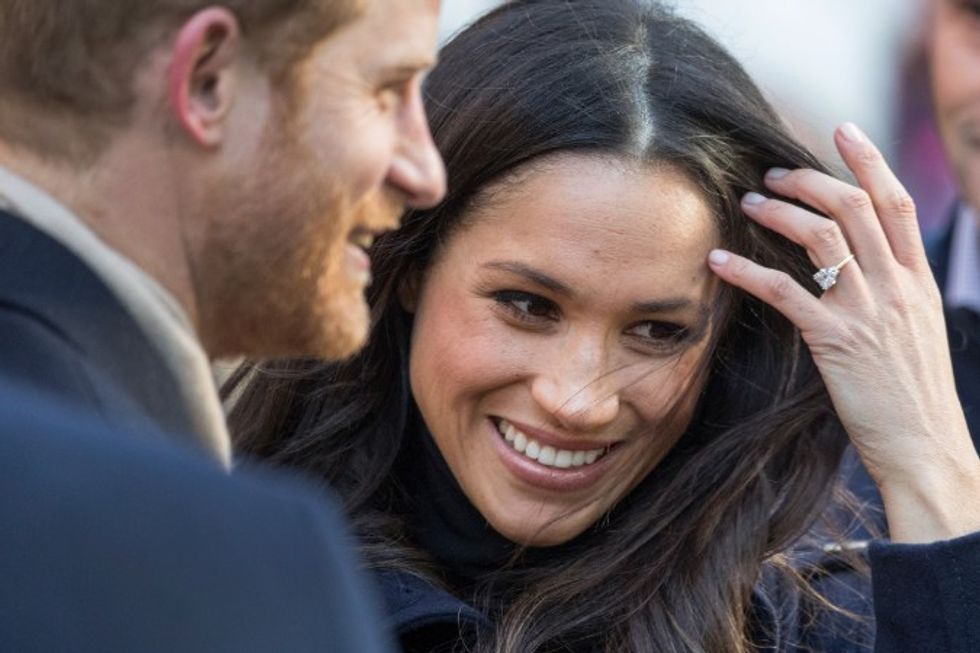 via: Getty Images
Prince Harry designed the ring with which he proposed.
The center diamond is from Botswana
, where the couple has spent time together, and the two outside stones are from the collection of the late Princess Diana, Prince Harry's mother.
These two are clearly made for each other, and that's all the more reason everyone is so excited for the wedding bells to actually start ringing.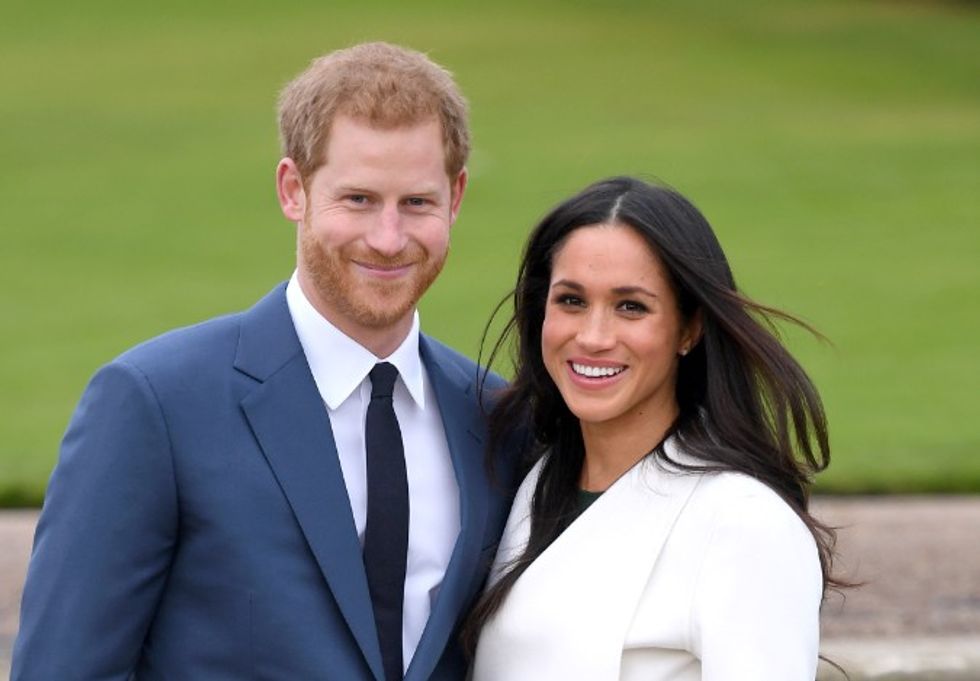 via: Getty Images
When they announced their engagement last month, they expressed that they wanted to get married sometime in the spring, but they hadn't yet picked a date. This morning, the date was finally announced...
Drumroll, please.
Thanks very much, Melissa McCarthy. This is a big deal! There's another royal wedding on the horizon. We have to hype it up as much as possible. So without further ado, Prince Harry and Meghan Markle will tie the knot on...
May 19, 2018!!! Kensington Palace announced the date on Friday morning via Twitter.
His Royal Highness Prince Henry of Wales and Ms. Meghan Markle will marry on 19th May 2018. Today's announcement… https://t.co/gzLOX8JULp

— The Duke and Duchess of Cambridge (@The Duke and Duchess of Cambridge)1513342952.0
In case you're wondering, May 19 is a Saturday. And yes, it's less than a year after the proposal, which means they must be planning like crazy. It's clear that these two are beyond ready to get hitched.
The choice of St. George's Chapel for the wedding is also significant for a couple reasons.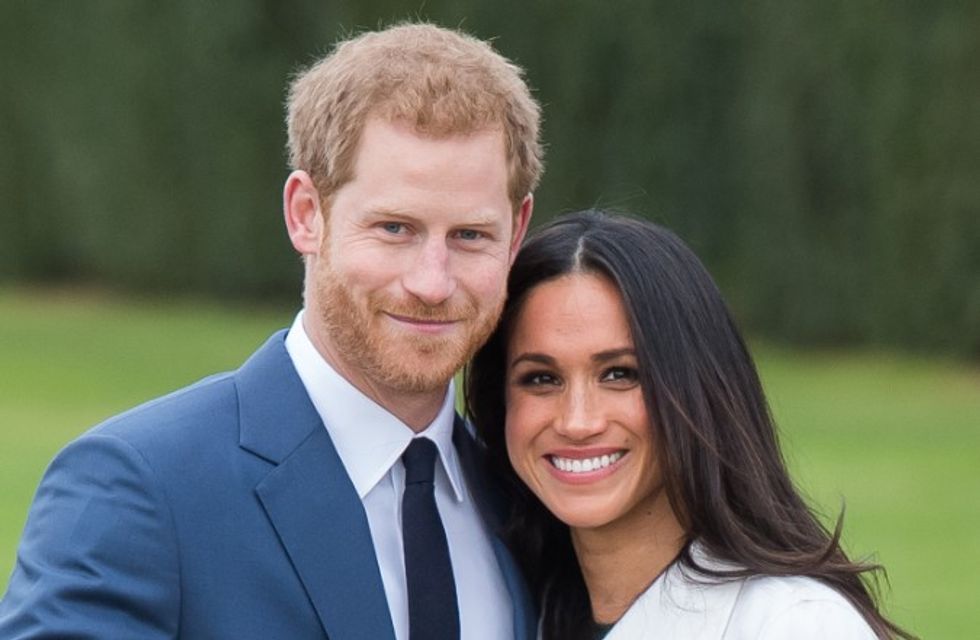 via: Getty Images
Justin Welby, the archbishop of Canterbury,
told BBC Radio 4's Today program
that the couple is serious about having a religious ceremony. In addition to the reputation and the prestige of the place, they were also "reportedly drawn to the chapel because it's a holy and sacred place,"
according to HuffPost
.
It's been a whole six years since the last royal wedding, if you can believe it.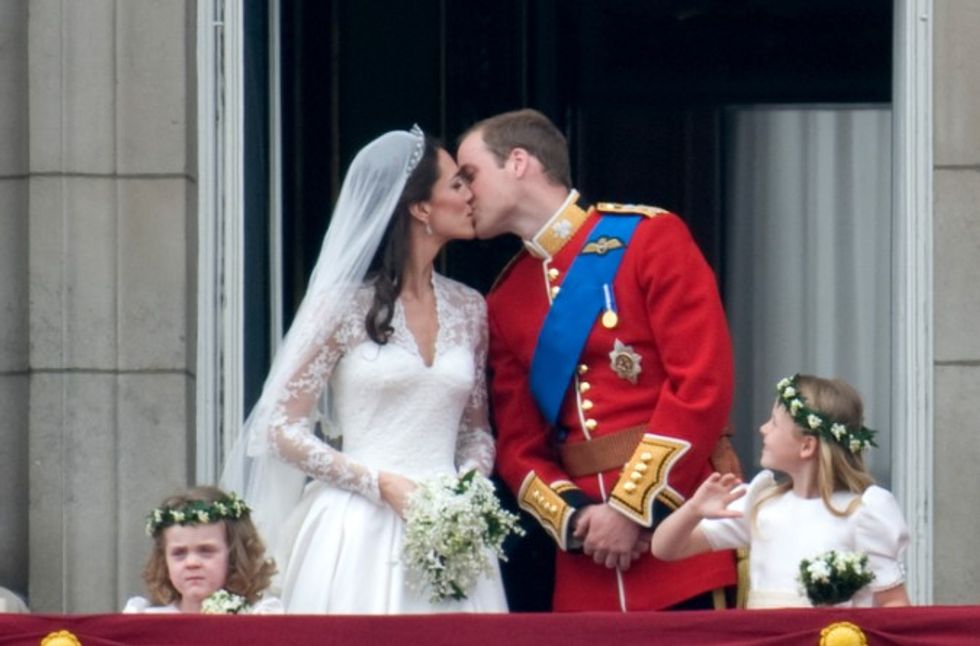 via: Getty Images
When Prince William and Duchess Kate got married in 2011, it was truly a worldwide event. Prince Harry and Meghan Markle's wedding promises to be the same.
This couple is a powerhouse pair, and we can't wait to watch them tie the knot in what is sure to be an elegant, fairy-tale wedding.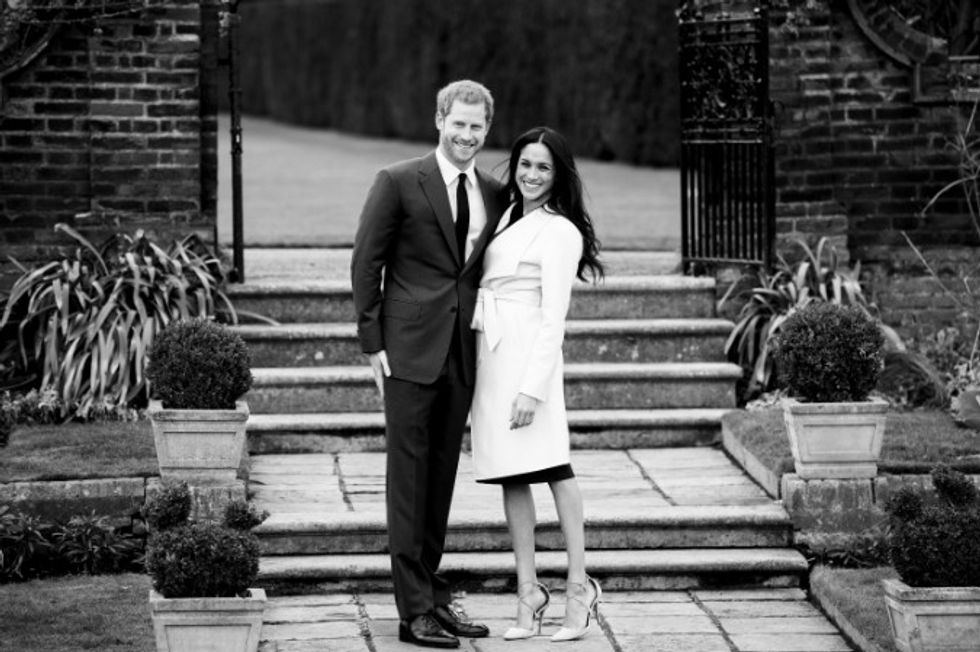 via: Getty Images
Markle revealed that she does plan to give up acting to focus on fulfilling her royal duties once she's married. But she's been such a strong activist throughout the years that joining the royal family will allow her to pursue those causes even further. "I think what's been really exciting — as we talk about this as the transition out of my career — is that the causes that have been very important to me, I can focus even more energy on,"
she told the BBC
. "In these beginning few months and now being boots on the ground in the U.K., I'm excited to really get to know more about the different communities here and smaller organizations that are working on the same causes that I've always been passionate about." No doubt they're (and we're all) excited to get to know you better too, Meghan! Here's to fabulous royal weddings and a lifetime of happiness for this truly awesome couple.