Every state has at least one celebrity that it's proud to call its own, proving you don't have to be born in Hollywood or New York to make it as a star (even though a lot of them were). But who is the most famous actor or actress to come out of every state? I'm glad you asked, because PrettyFamous put together an equation to find that very answer.
To calculate a celebrity's "Actor Score," they took a weighted average of the number of awards they have been nominated for, total number of IMDb reviews for films and television shows they had roles in, and recent interest, as determined by Wikipedia page views.
These factors determined a score on a 1-100 scale, with 100 denoting the highest level of acting fame. They note that some actors with surging interest outranked more familiar names, due to the methodology's emphasis on recent buzz. 
Ready, set, action...
Alabama — Channing Tatum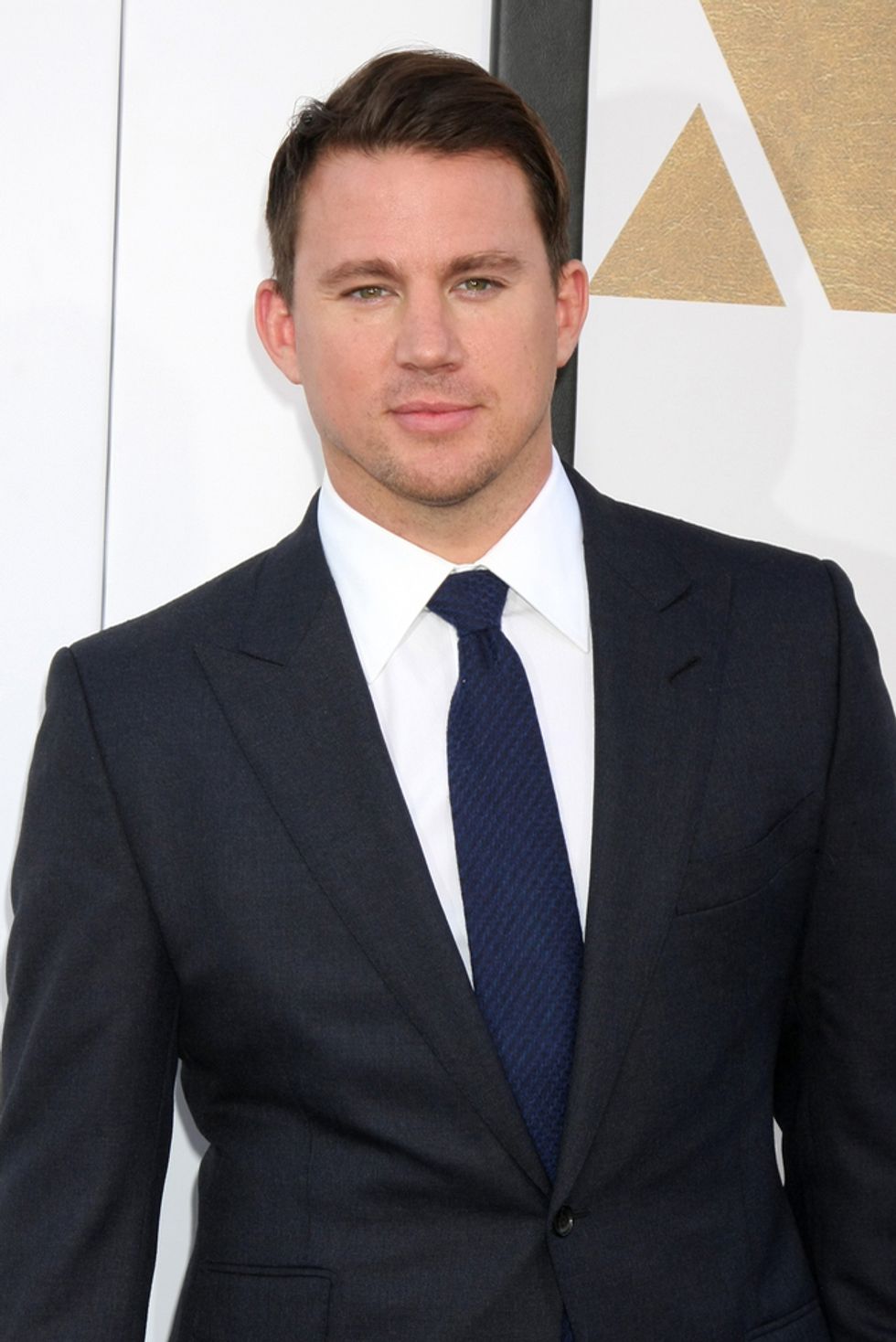 Actor Score:
86.3
Birthplace:
Cullman, Alabama Not a bad start! The 
Magic Mike 
star is mostly known for being extremely good-looking, but he also showcased his comedy skills in the 
Jumpstreet
series. Tatum might be the most attractive dude from Alabama, and that's not a knock on Alabamians. Just look at the dude, he's freakin' Adonis.
Alaska — Annie Parisse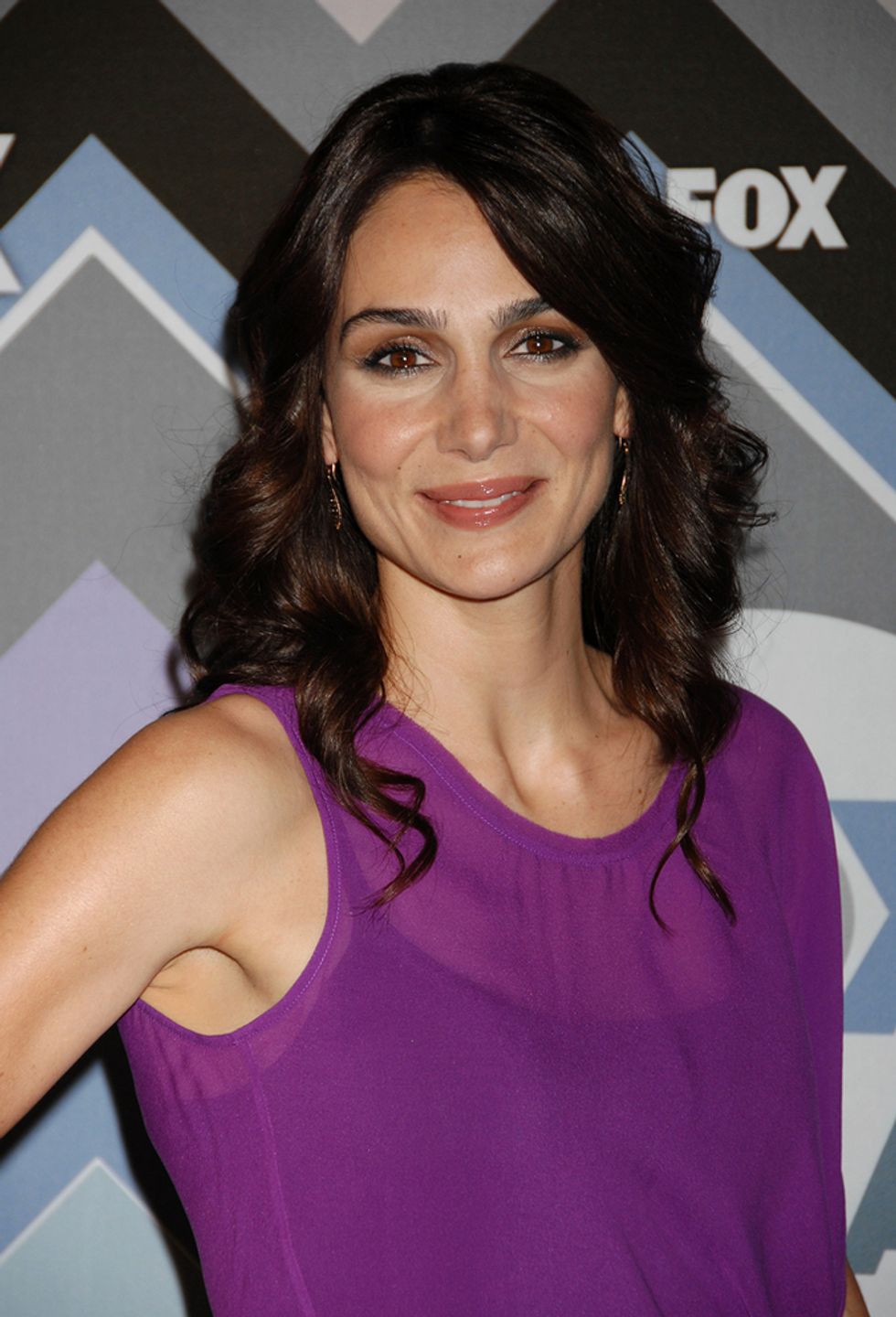 Actor Score:
25.3
Birthplace:
Anchorage, Alaska Not quite the same as Alabama... Parisse was in 
Law & Order
though! Even though she played the shortest serving ADA in the series' history, we'll just skim over that.
Arizona — Emma Stone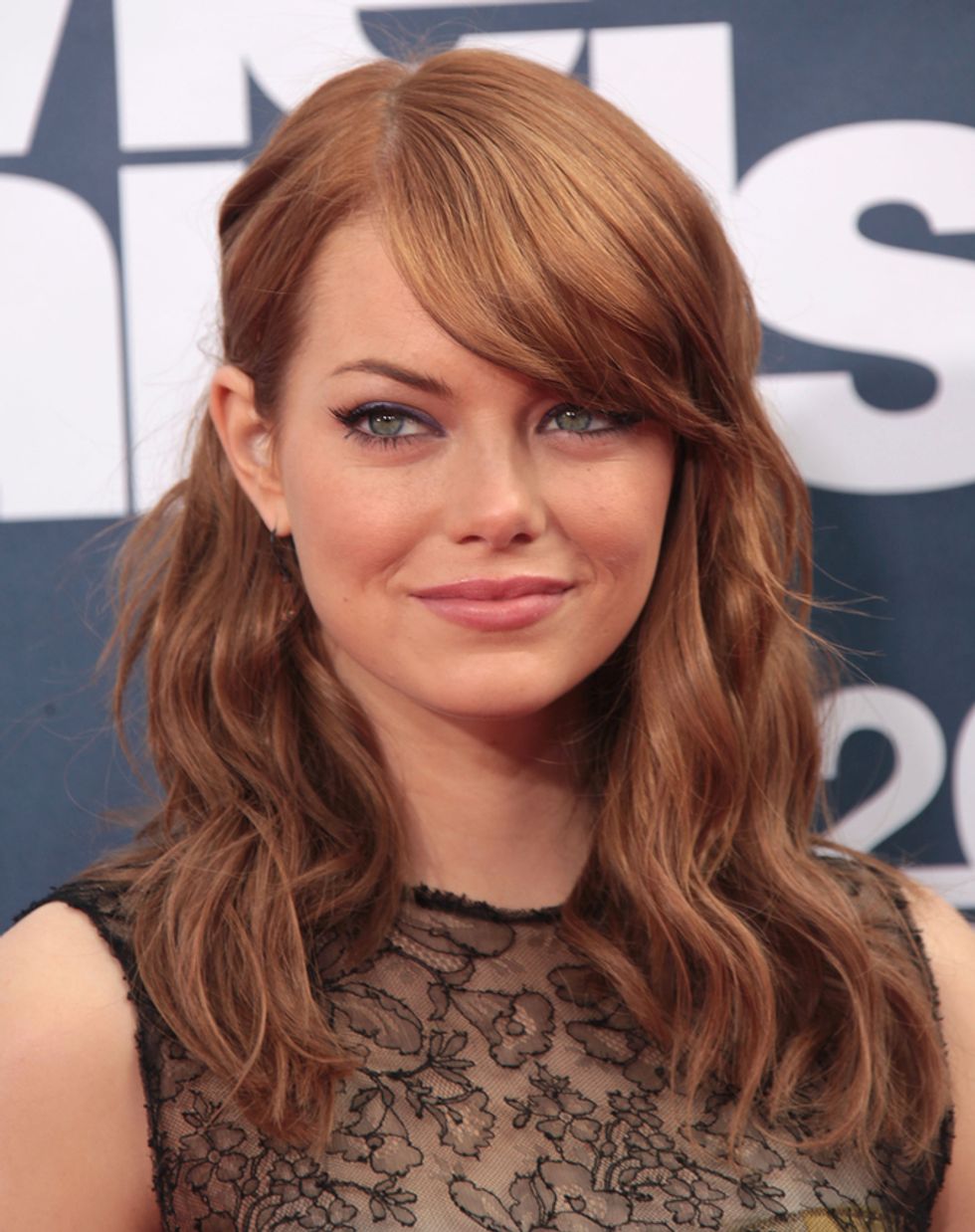 Actor Score:
90
Birthplace:
Scottsdale, Arizona Emma Stone is by far the best thing to ever come out of Arizona. We fell in love with her when we first saw her in 
Zombieland.
And how could you not? Those eyes are captivating.
Arkansas — Billy Bob Thornton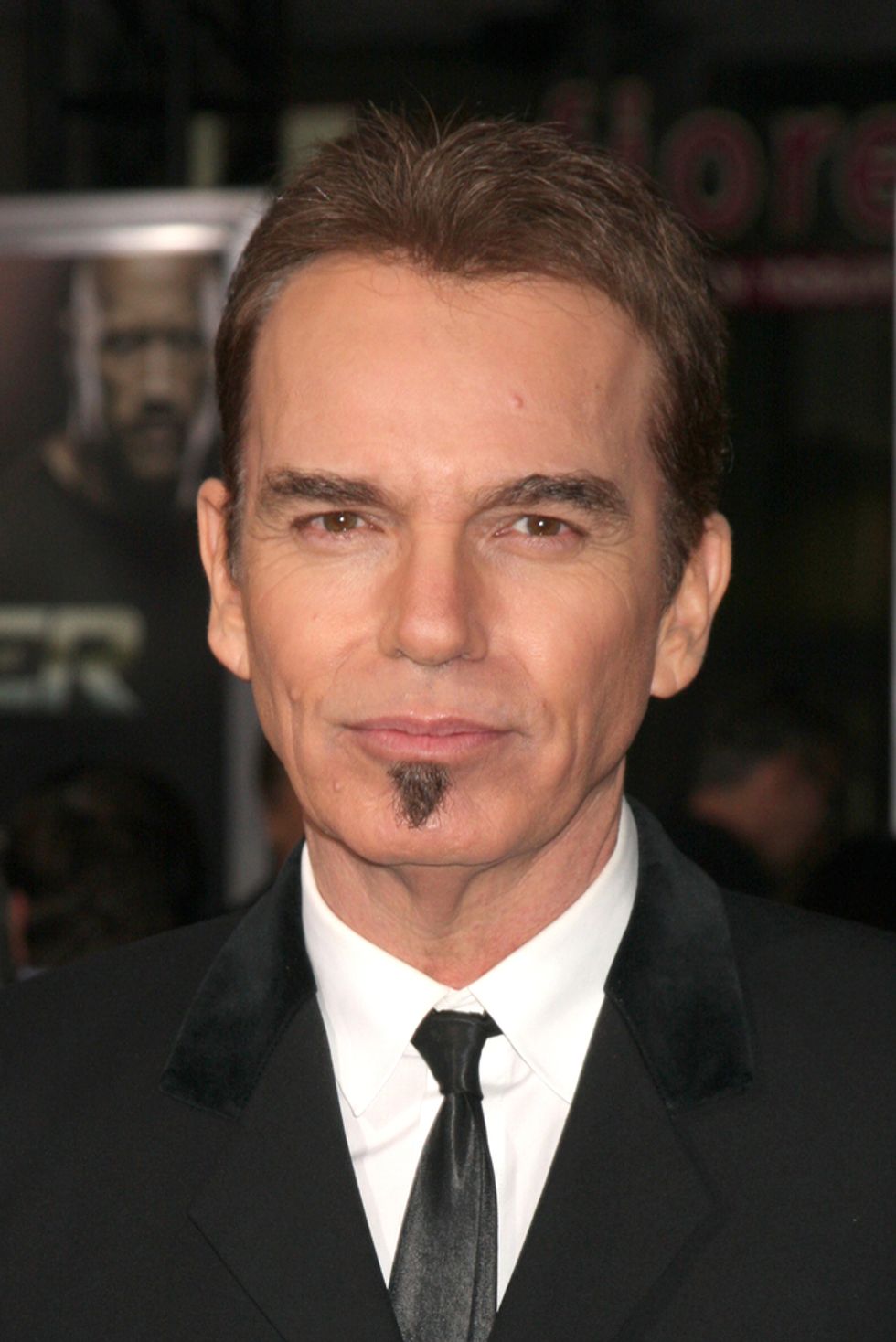 Actor Score:
83.6
Birthplace:
Hot Springs, Arkansas Now, imagine for a second that you didn't see Billy Bob Thornton there, and I asked you who the most famous actor from Arkansas was... You would've probably guessed Billy Bob Thornton. Sometimes life runs out of surprises.
California — Leonardo DiCaprio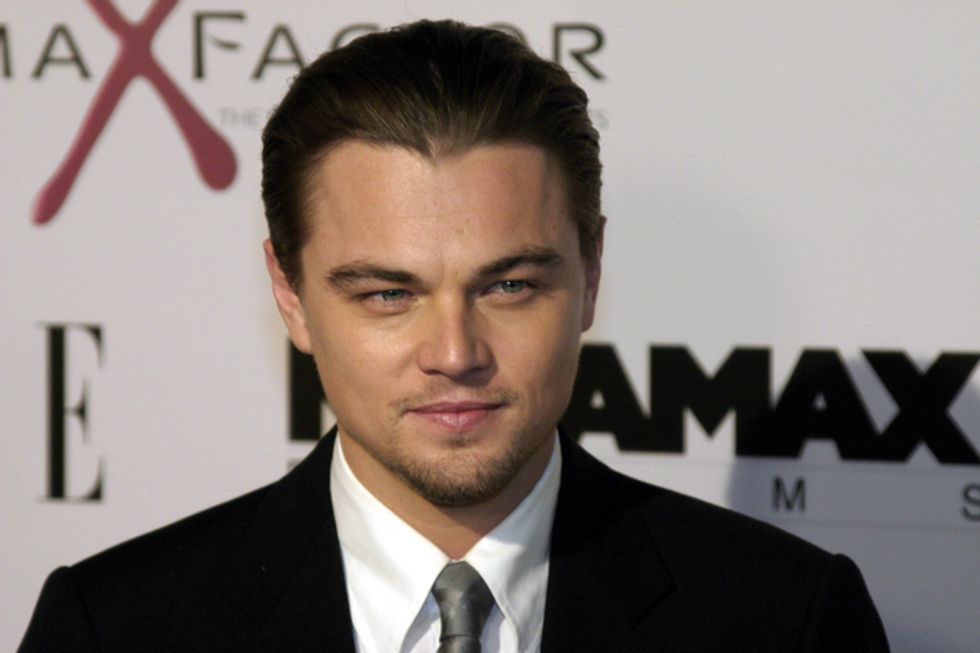 Actor Score:
100
Birthplace:
Los Angeles, California Here we go. California was going to be one of the more difficult states to pick a representative for, but Leo is just about as good as it gets. It took a perfect 100 actor score to get awarded this prestigious honor. Congrats, Leo! You can print this out and hang it up right next to your Oscar. But, there's more...
Colorado — Tim Allen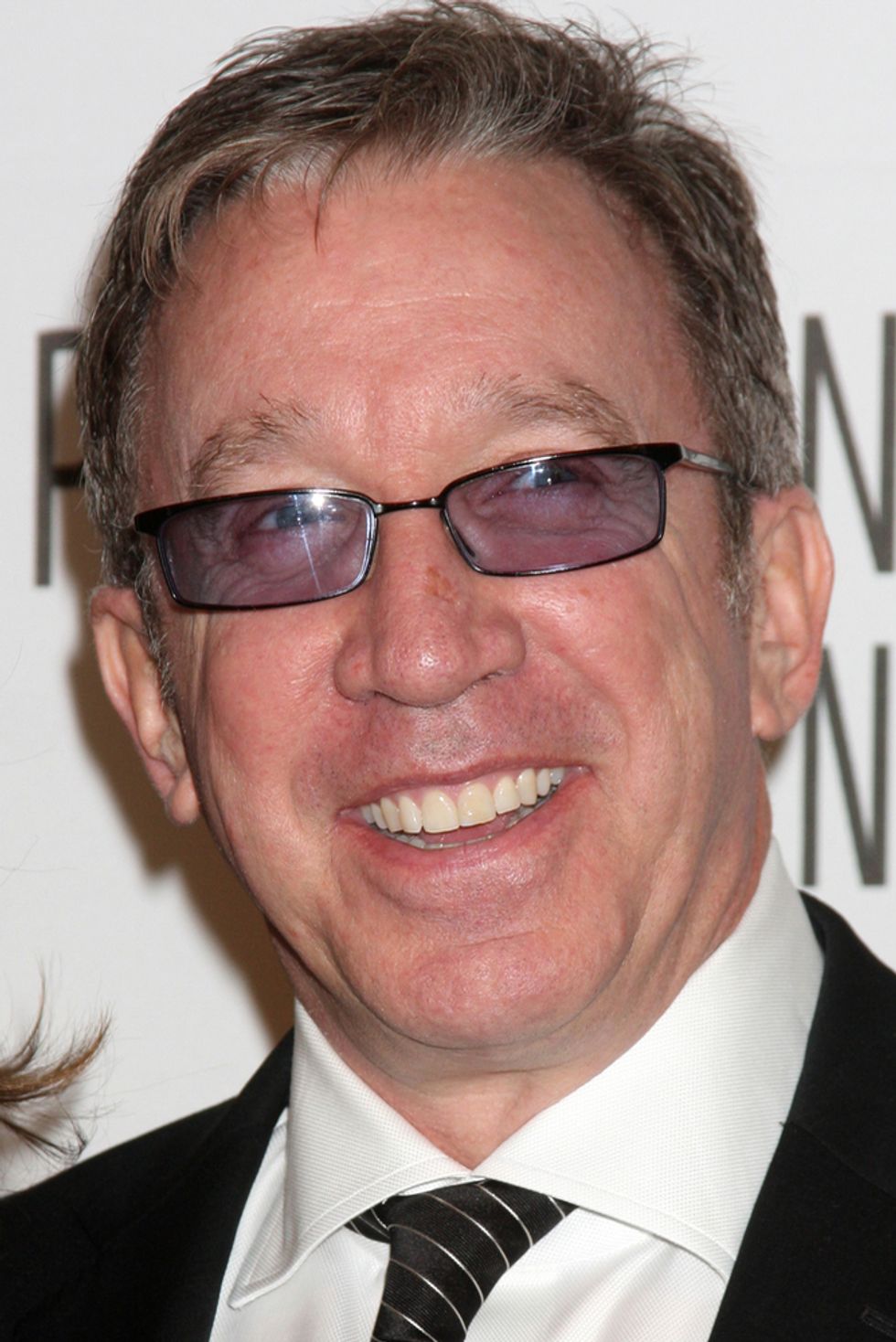 Actor Score:
85.3
Birthplace:
Denver, Colorado No state is perfect. As awesome as Colorado is for the landscapes and weather, nothing in life is perfect. Thus, Colorado produced Tim Allen. That's OK though, we'll let it slide.
Connecticut — Seth MacFarlane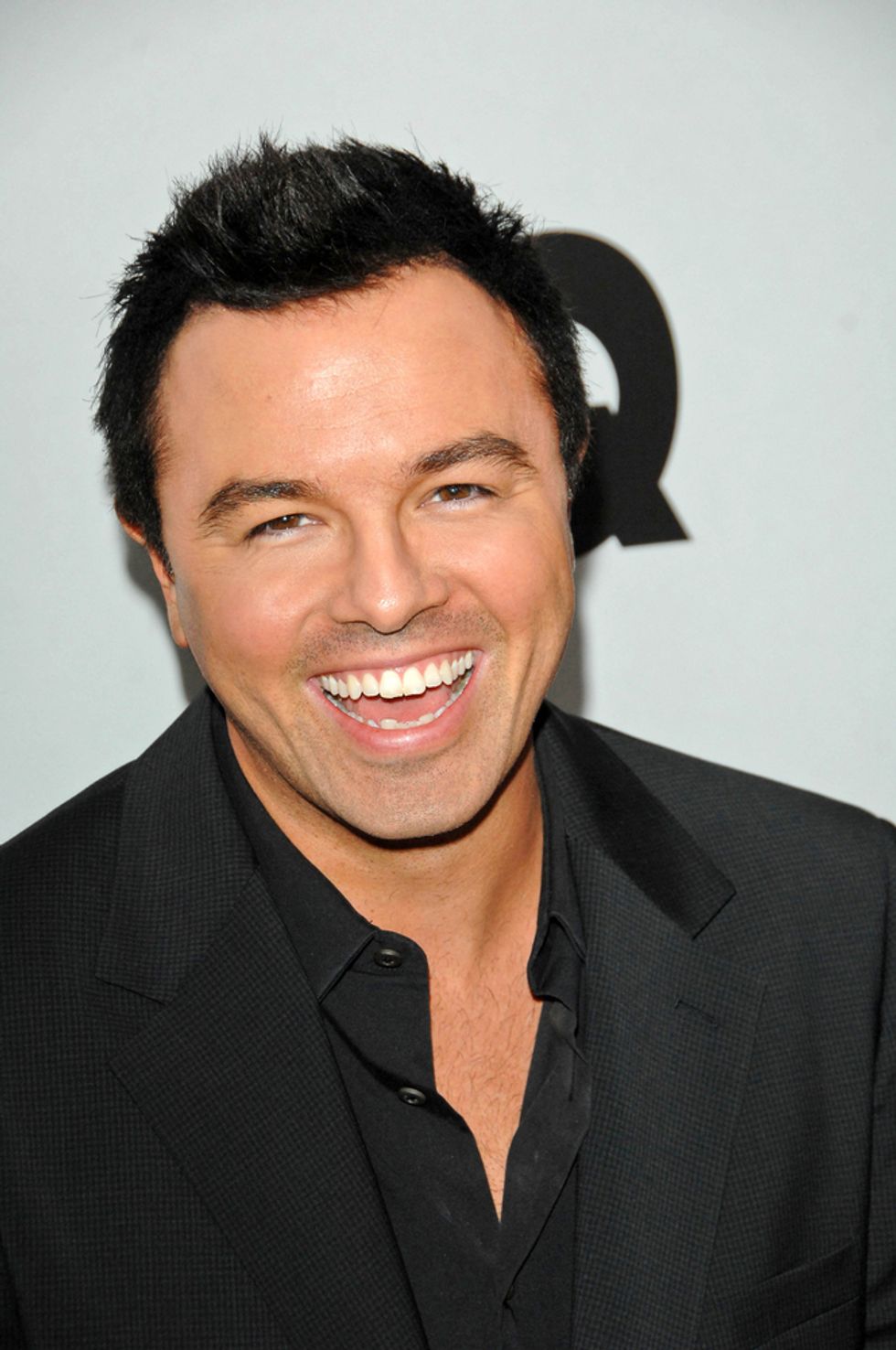 Actor Score:
91
Birthplace
: Kent, Connecticut For as small as Connecticut is, it's a little surprising that they have someone as high-profile as MacFarlane. But they can't all be from New York or California!
Delaware — Elisabeth Shue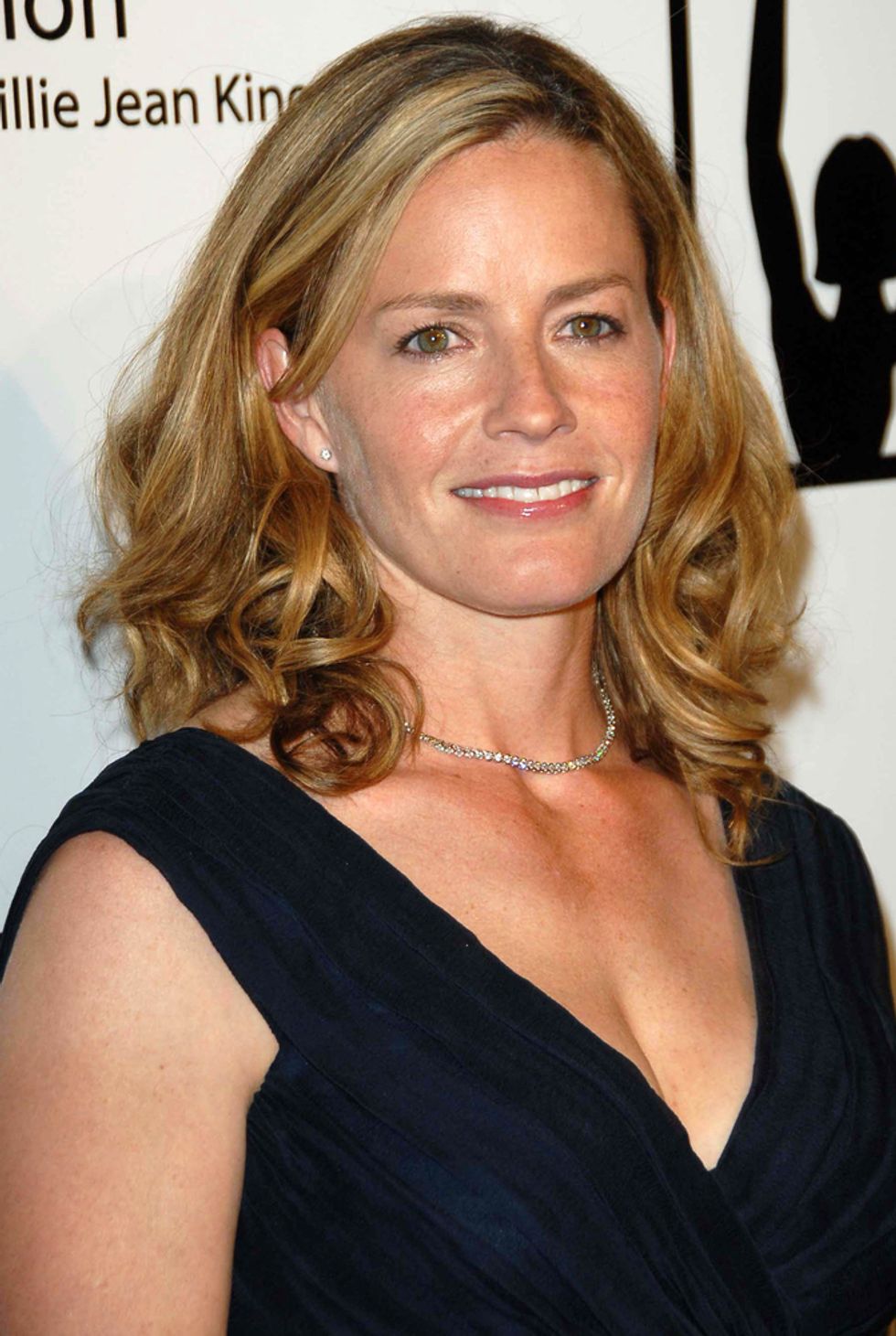 Actor Score:
69
Birthplace:
Wilmington, Delaware Wow. That's a name we haven't thought about in a minute. Still, not many women can claim that they were the love interest of both Ralph Macchio and Marty McFly.
Florida — William H. Macy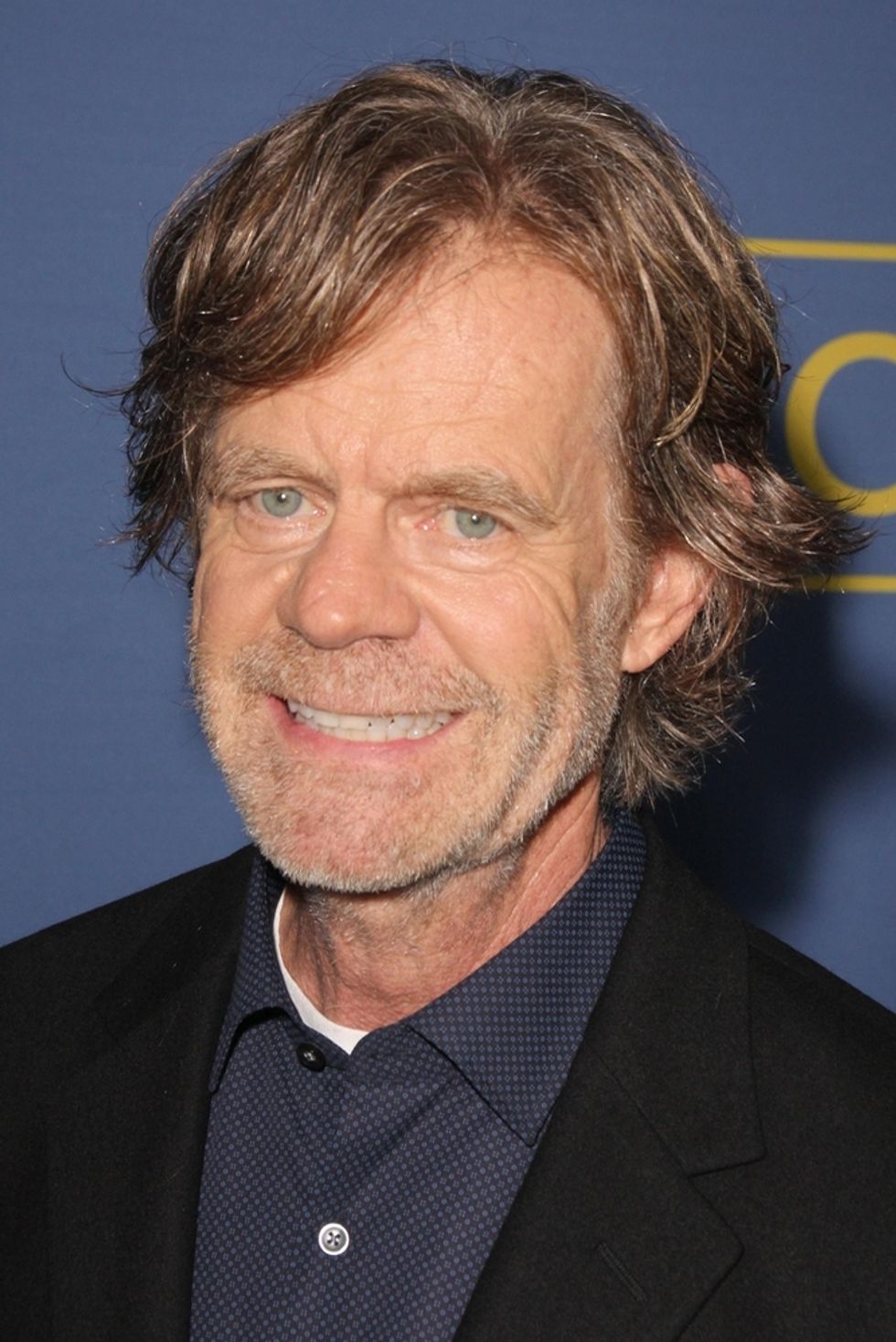 Actor Score:
93.6
Birthplace:
Miami, Florida Macy gets the nod for Florida. He has a surprisingly high actor score, though 
Fargo
is probably responsible for a lot of those points. Also, did you know Macy was in
Jurassic Park III
? If you didn't that's fine, you don't need to watch 
Jurrasic Park III
.
Georgia — Julia Roberts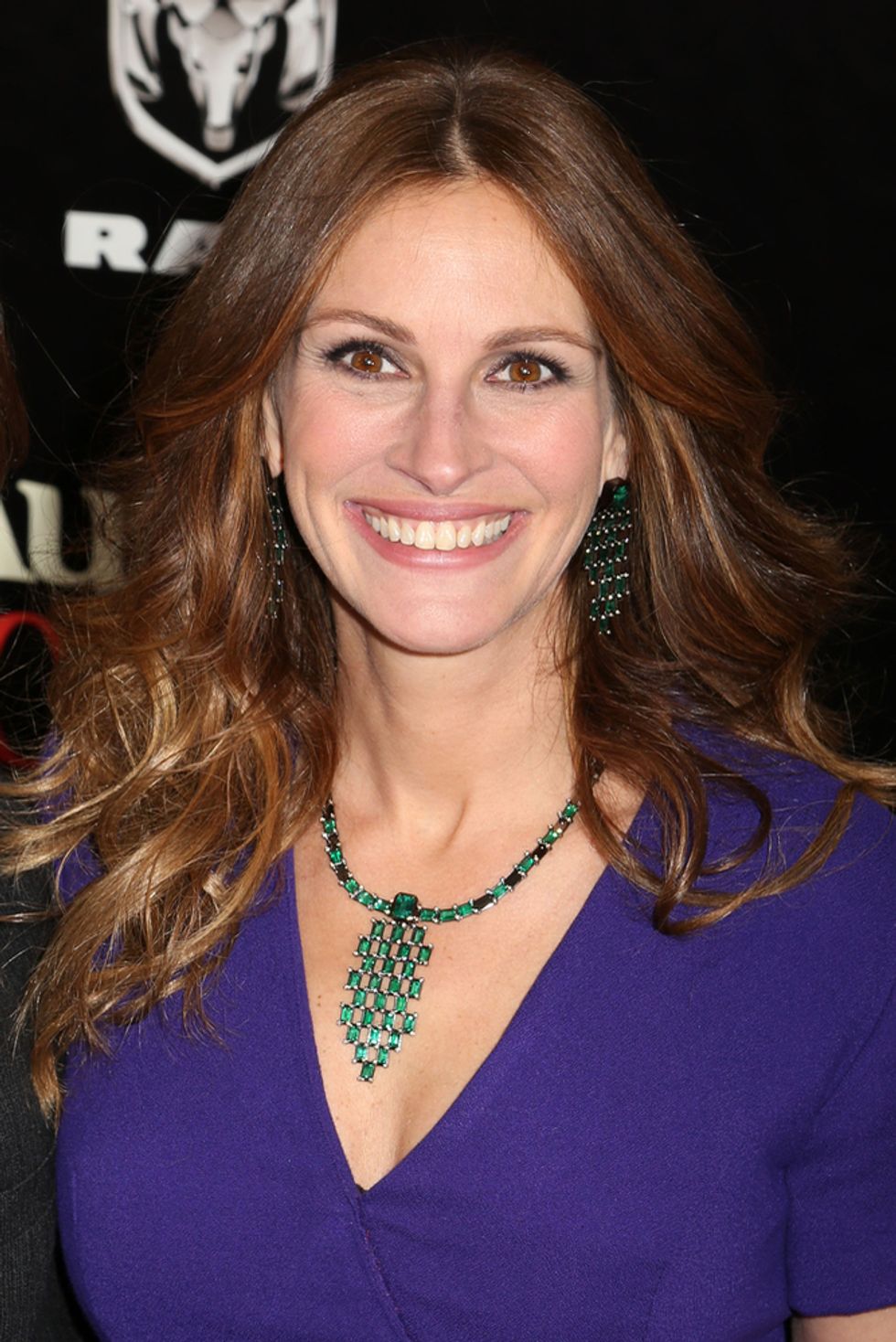 Actor Score:
95
Birthplace:
Smyrna, Georgia Georgia might secretly be the birthplace of a million famous actors and actresses, but we'll never know since Julia Roberts is more famous than all of them. You don't really get much more famous than Julia Roberts. Keep reading for more!
Hawaii — Nicole Kidman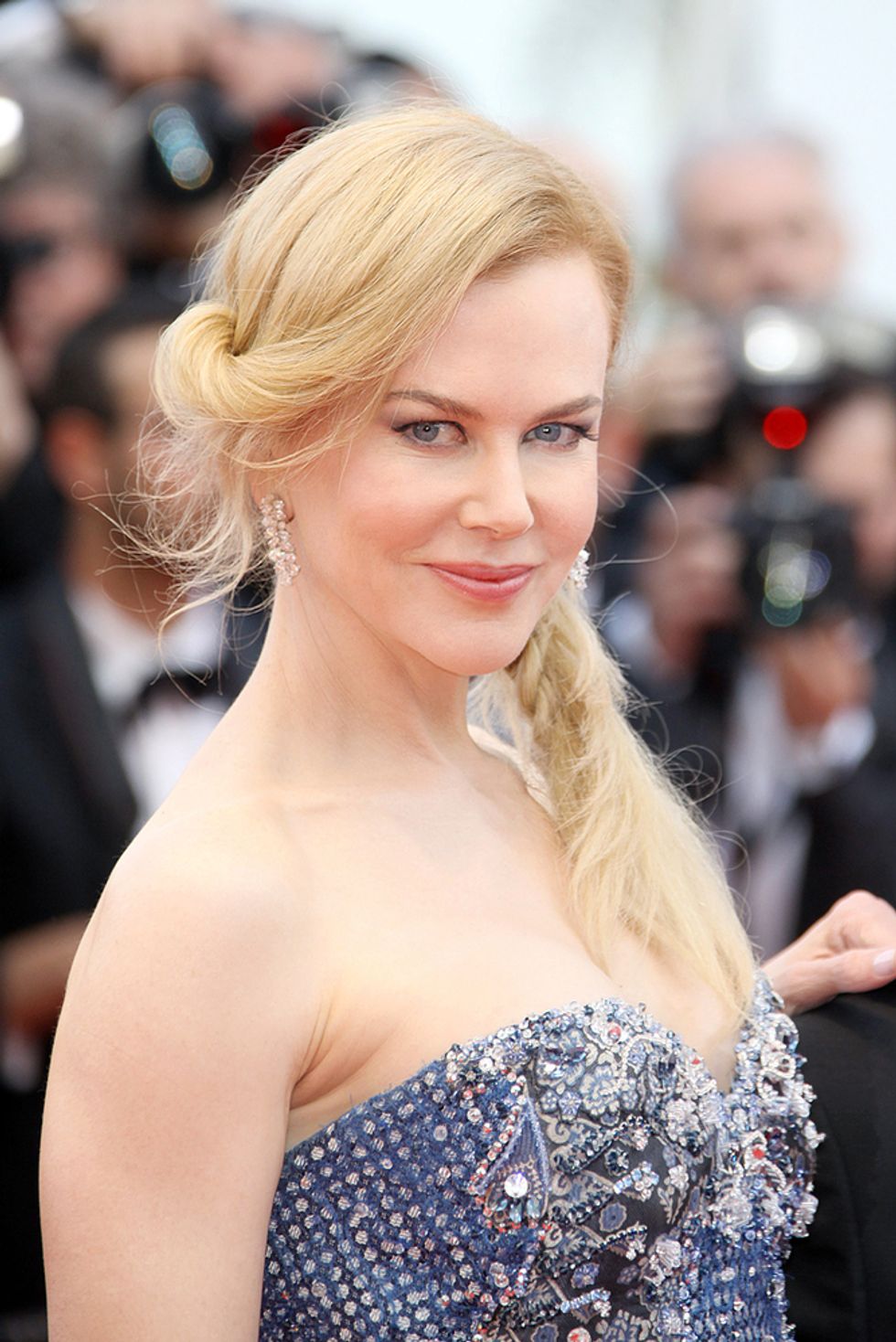 Actor Score:
91
Birthplace:
Honolulu, Hawaii This might be cheating since Kidman is also Australian, but she was born in Hawaii and has dual-citizenship, so it's close enough! If we assume Kidman counts, then Jason Momoa is probably the runner-up.
Idaho — Aaron Paul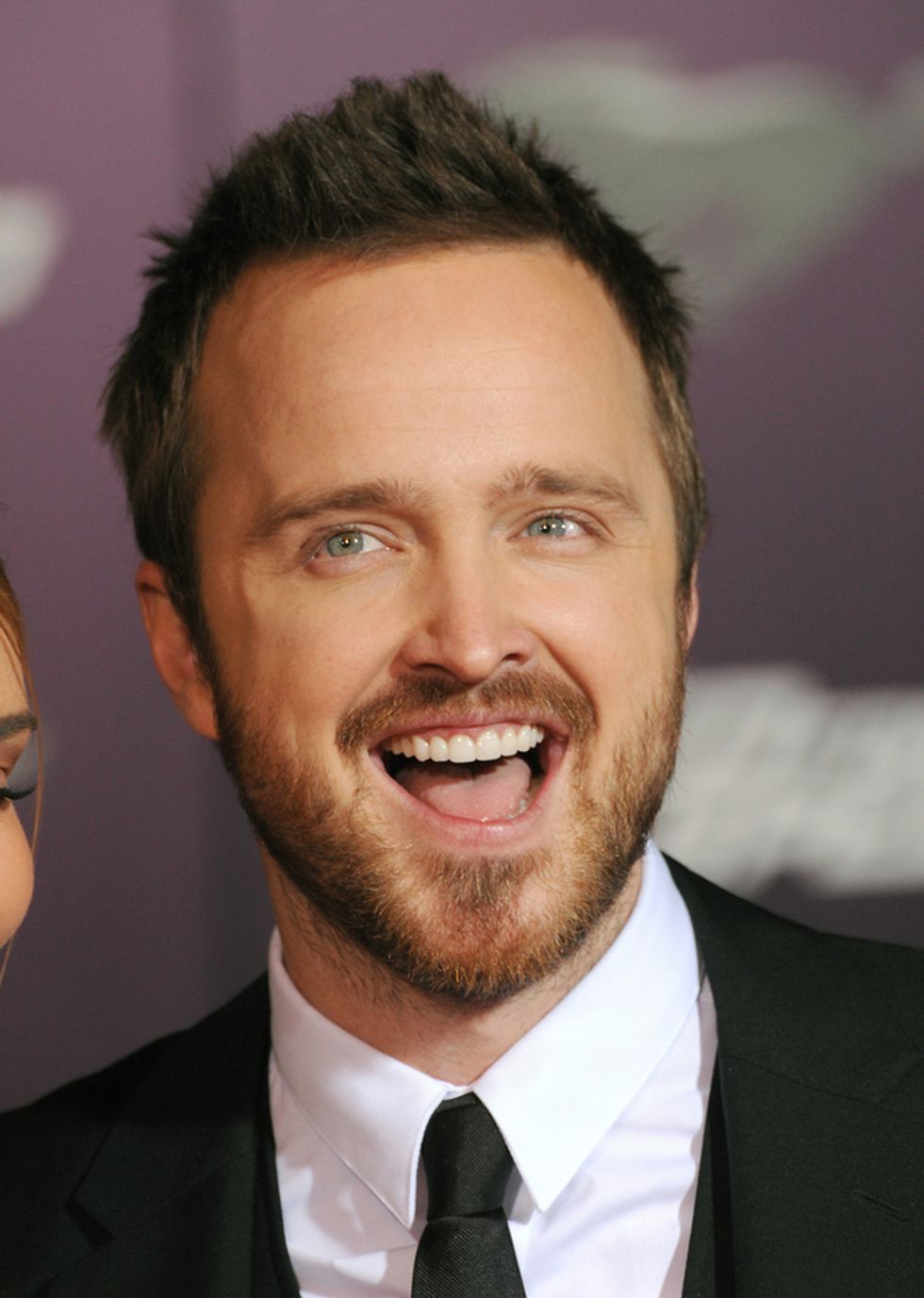 Actor Score:
85
Birthplace:
Emmett, Idaho Aaron Paul is awesome. Still, he's only the second best thing to come out of Idaho. No disrespect to Paul, but potatoes are the best. You can do so much with potatoes. Any way you cook them they'll be delicious. Aaron Paul is probably less delicious but he is the most famous actor from Idaho, so he does have that over potatoes.
Illinois — Robin Williams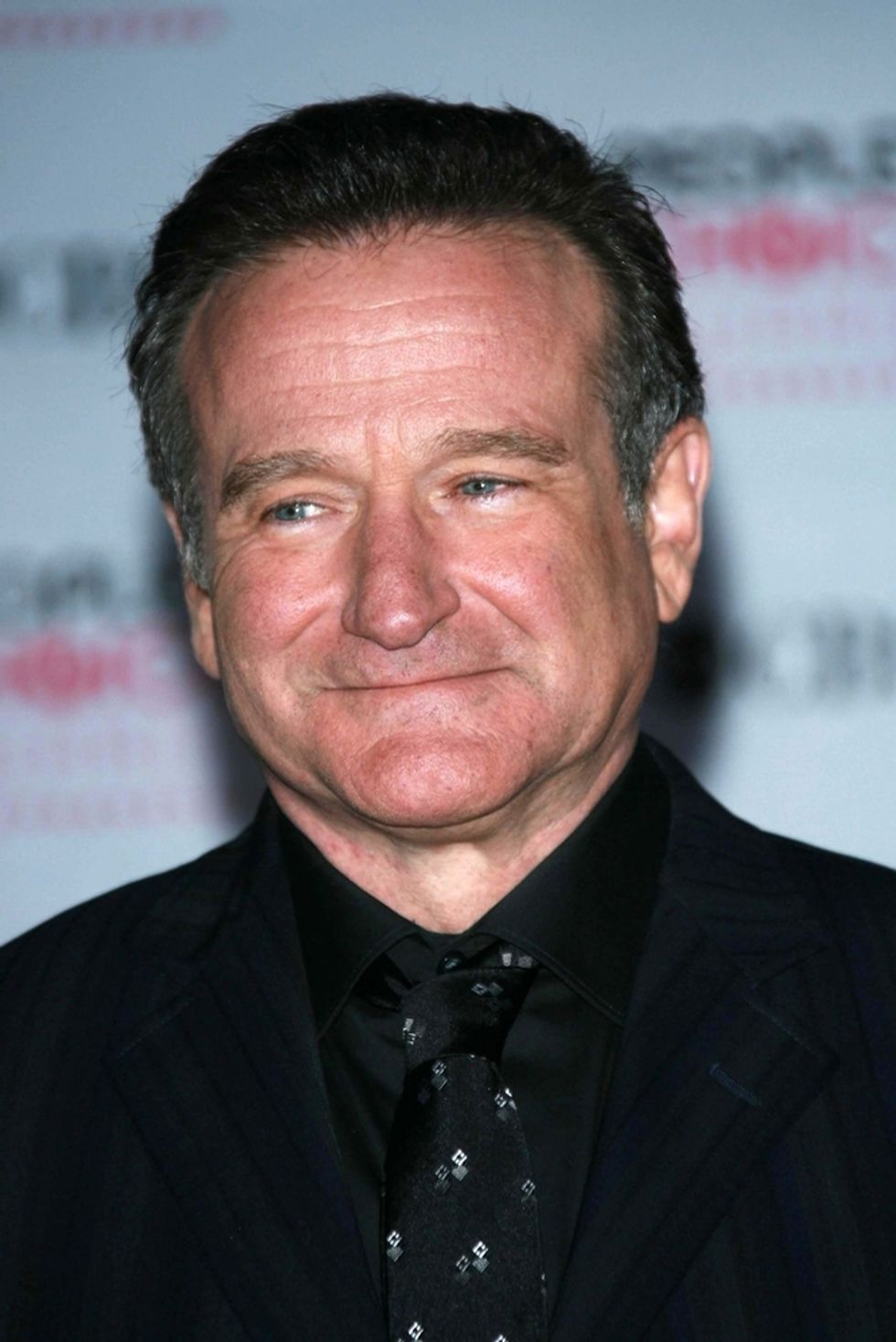 Actor Score
: 97.6
Birthplace:
Chicago, Illinois Chicago is a brilliant town full of culture and with any major city like that, some great talent is bound to come from there. Williams was no exception. He captivated the hearts of kids all over the world with several of his roles, but perhaps most notably as the Genie from
Aladdin.
Indiana — Jenna Fischer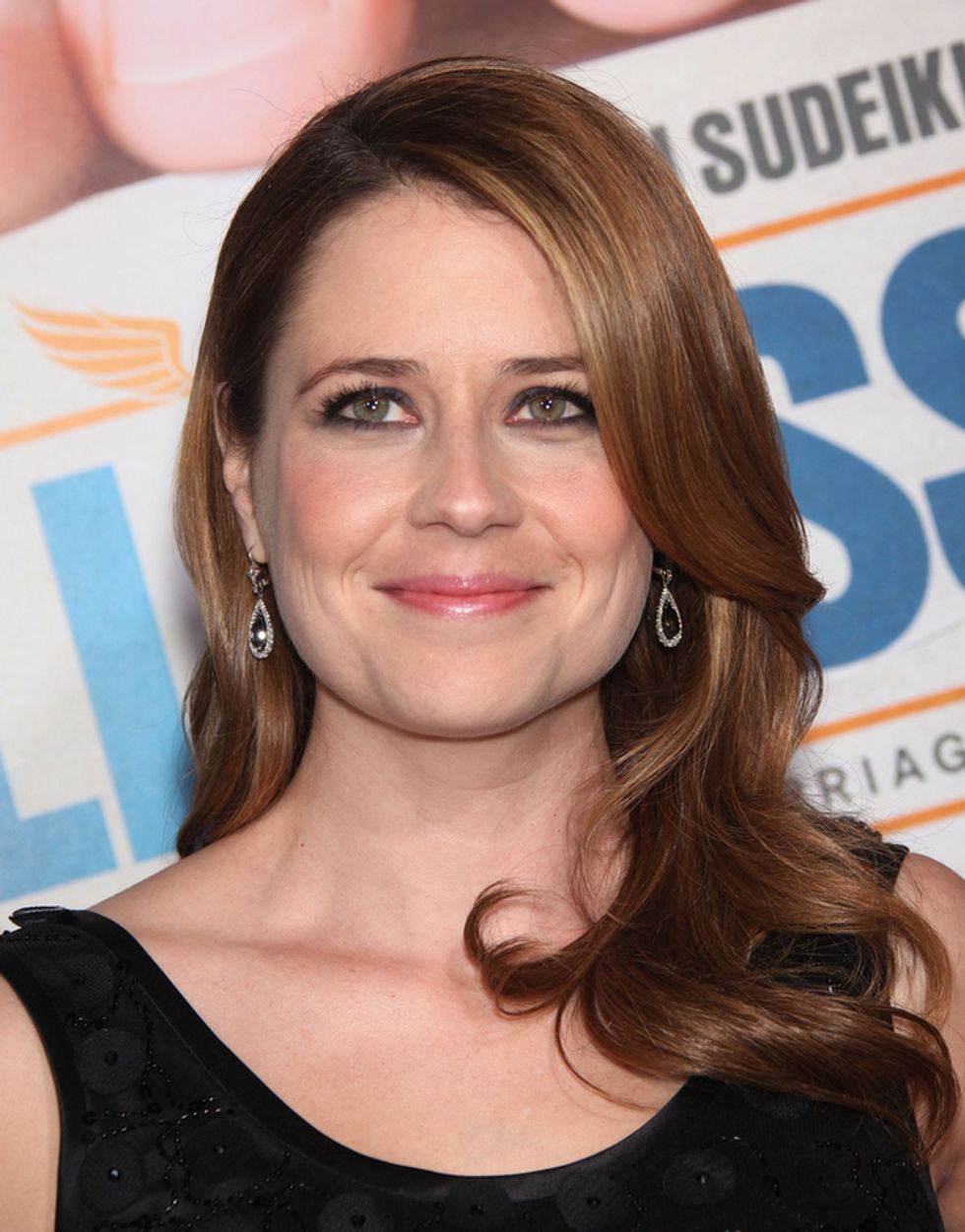 Actor Score:
71.3
Birthplace:
Fort Wayne, Indiana It's Pam! If you watched the American version of 
The Office
, you love Fischer. There is no debating it, you just do. And when she's not acting, she's extremely involved with animal shelters and regularly fosters kittens. Everyone loves her.
Iowa — Cloris Leachman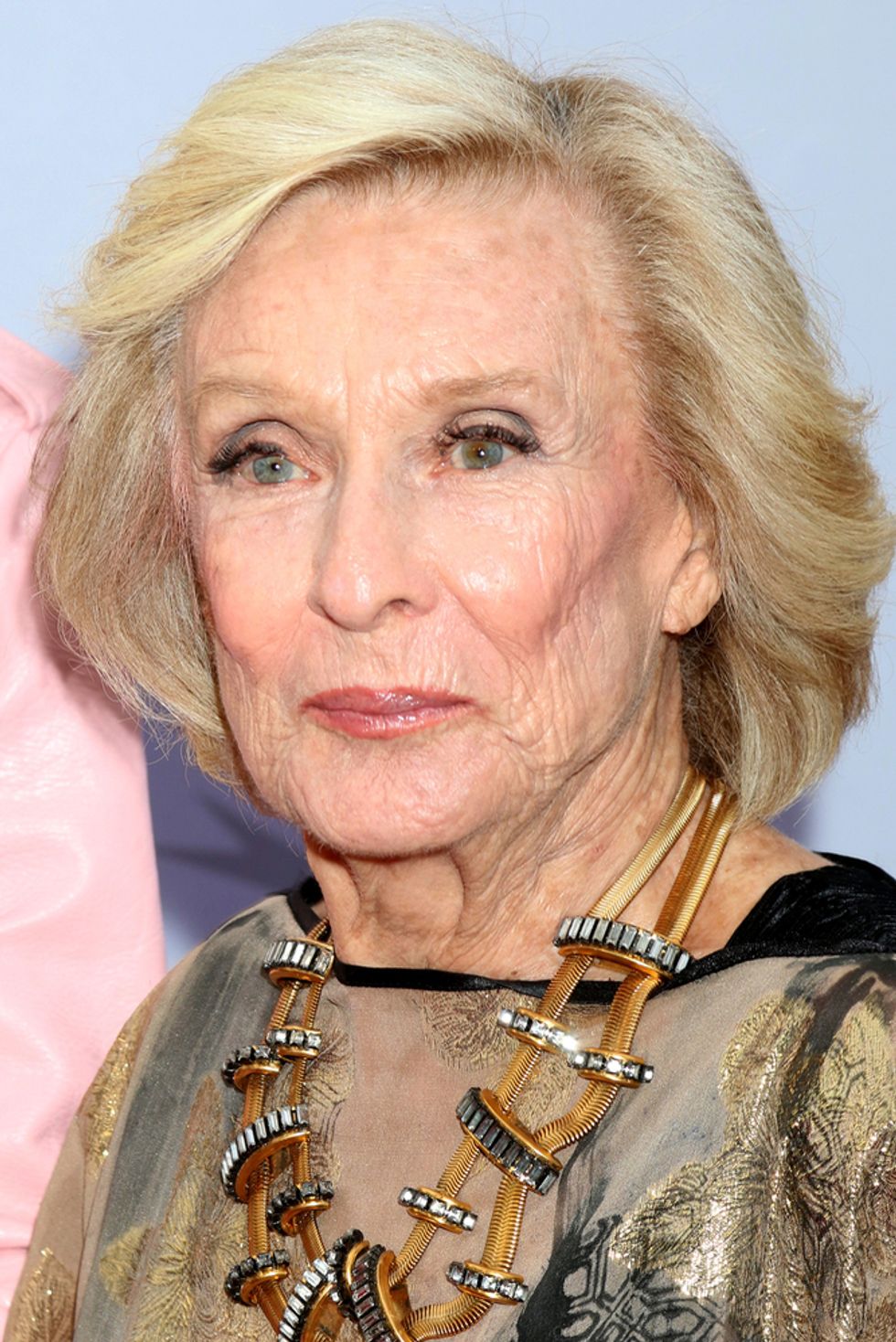 Actor Score:
81.6
Birthplace:
Des Moines, Iowa If you're a little too young to remember some of the things Leachman was in, I have just the thing to spark your memory. She was Grandma Ida on 
Malcom in the Middle
! There you go. Cloris was also on the roster of comedians at the roast of Bob Saget, which was quite an event. Keep scrolling for more!
Kansas — Dennis Hopper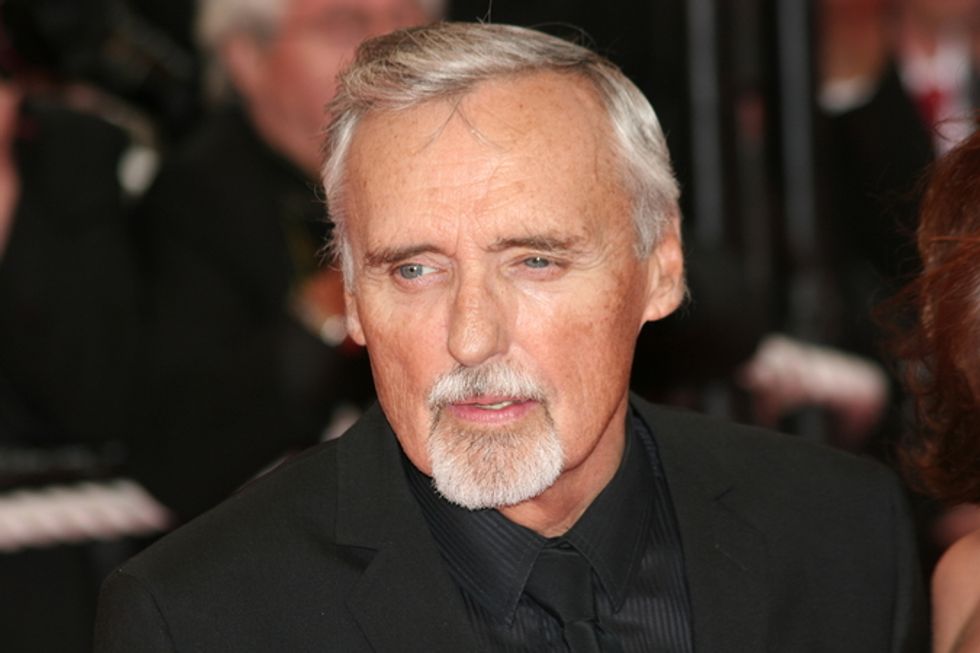 Actor Score:
79.3
Birthplace:
Dodge City, Kansas Hopper was known for a huge breadth of films, including his work in the '50s and '60s when he got to act alongside James Dean. He also played King Koopa in the bad 90's 
Super Mario Bros.
movie!
Kentucky — Johnny Depp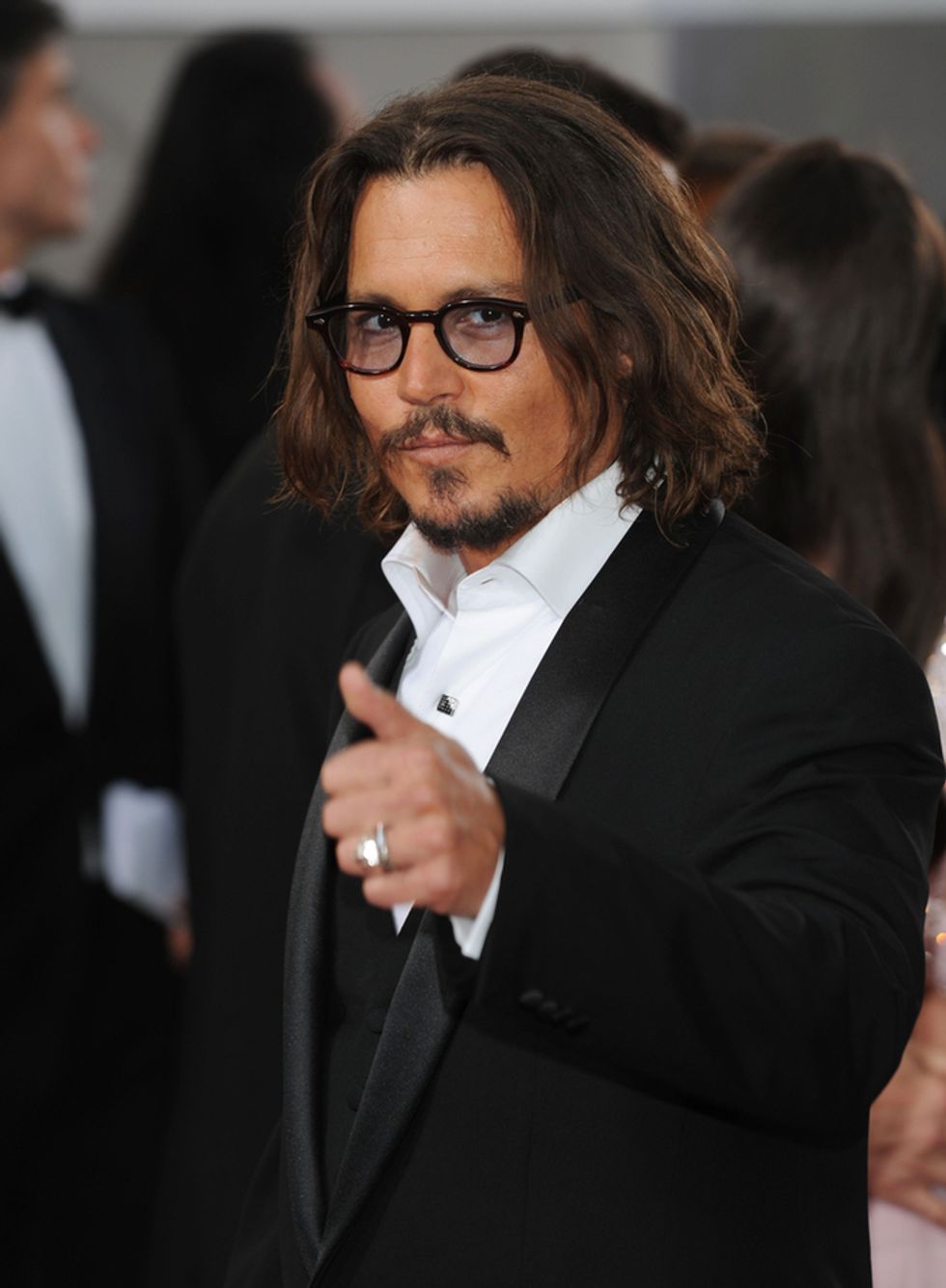 Actor Score:
98.6
Birthplace:
Owensboro, Kentucky Much like Georgia, there could be tons of famous actors from Kentucky (probably not) but we'll never know because Depp is the cream of the famous crop. Just about everyone who has been on the planet longer than a handful of years knows who Johnny Depp is. We're just a little surprised he didn't get a perfect 100 like Leo.
Louisiana — Ellen DeGeneres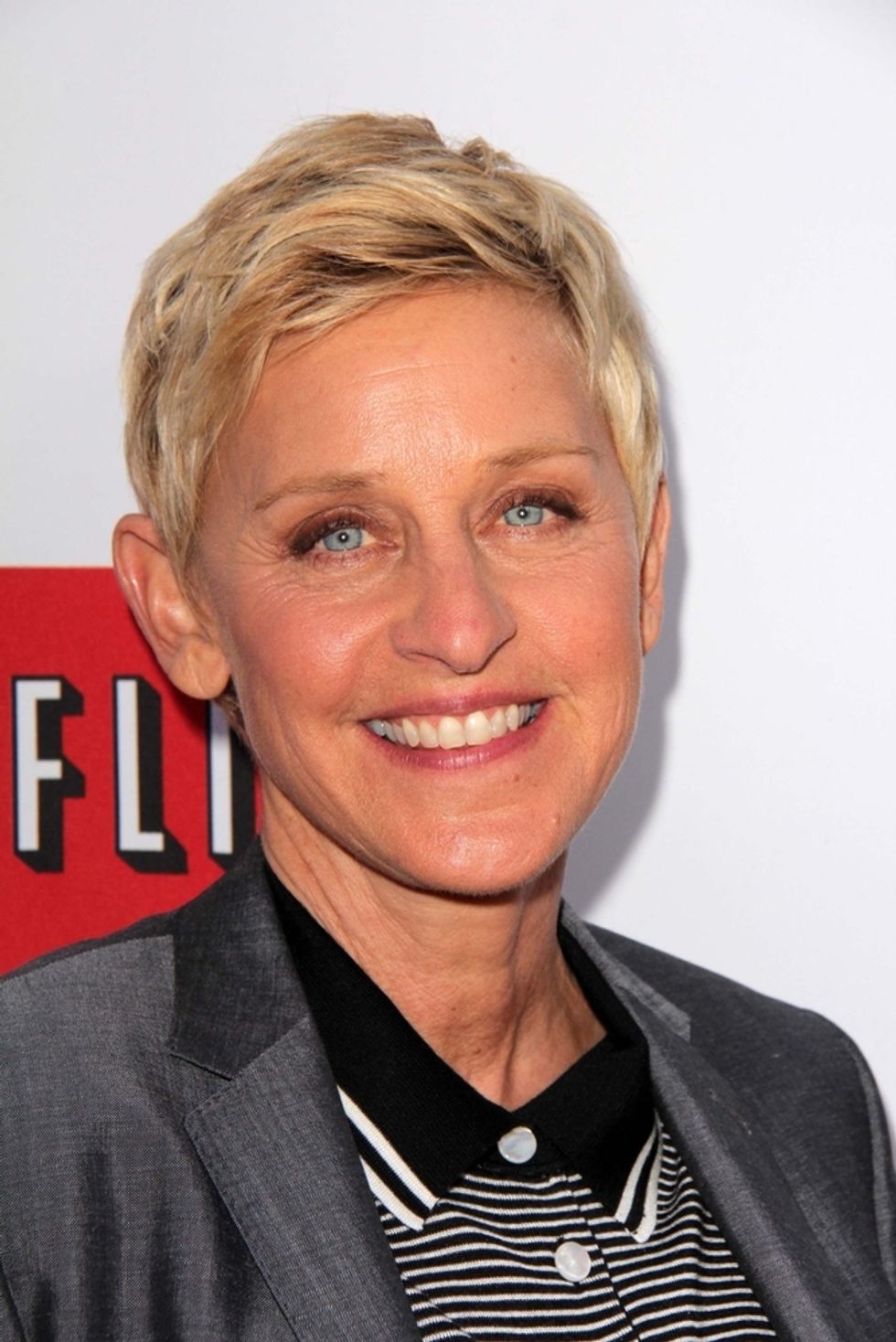 Actor Score:
93.3
Birthplace:
New Orleans, Louisiana New Orleans is another cultural hub, similar to Chicago in that there is bound to be talent there. Ellen is the proof, and the talk-show host has gone on to develop quite a following over the years.
Maine — Anna Kendrick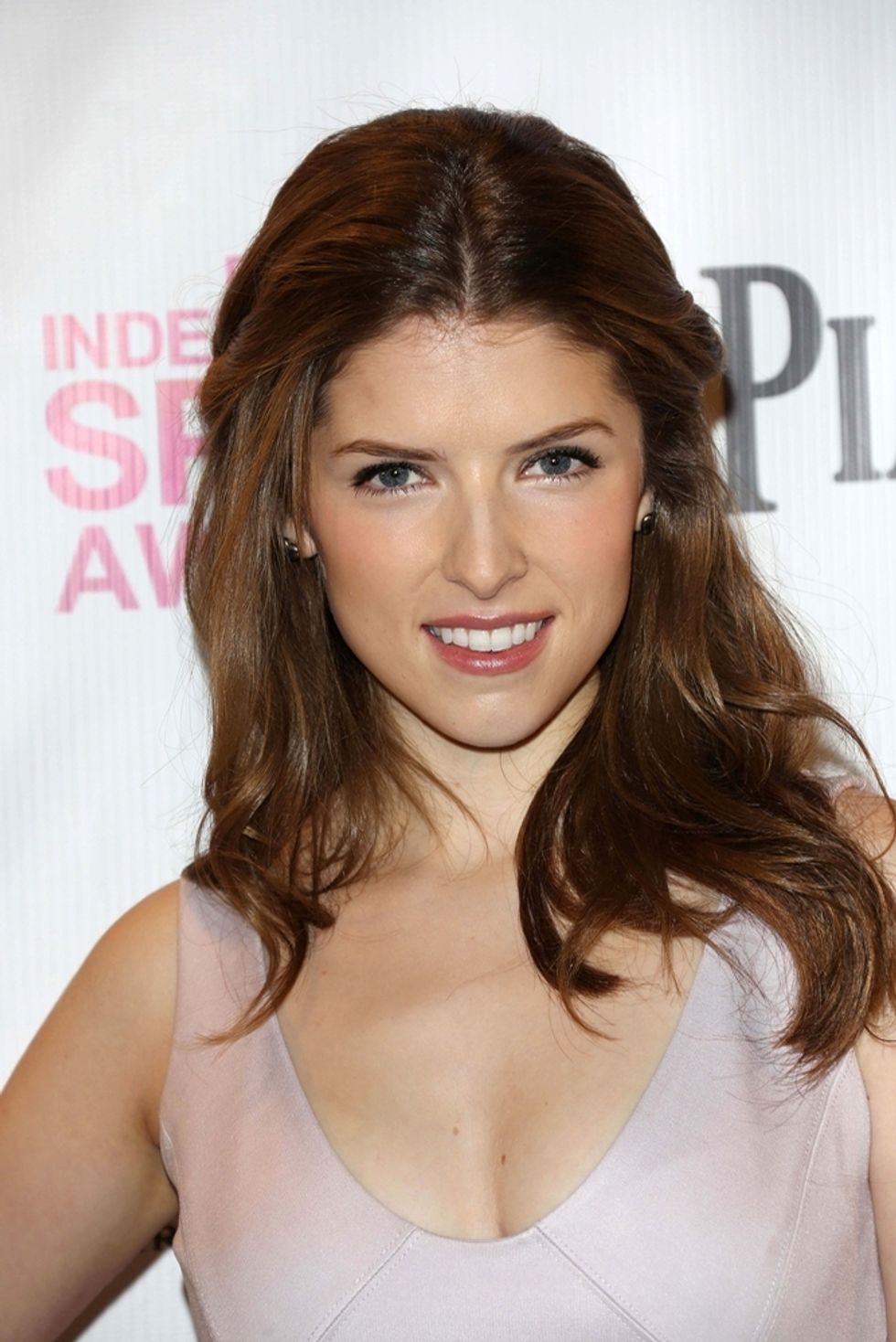 Actor Score:
88.6
Birthplace:
Portland, Maine The gorgeous Kendrick is the representative of Maine. She's probably best known for her role as Beca Mitchell in the cult-classic 
Pitch Perfect
. She also showcased her singing skills in 
Pitch Perfect
with her cover version of the song "Cups".
Maryland — Julie Bowen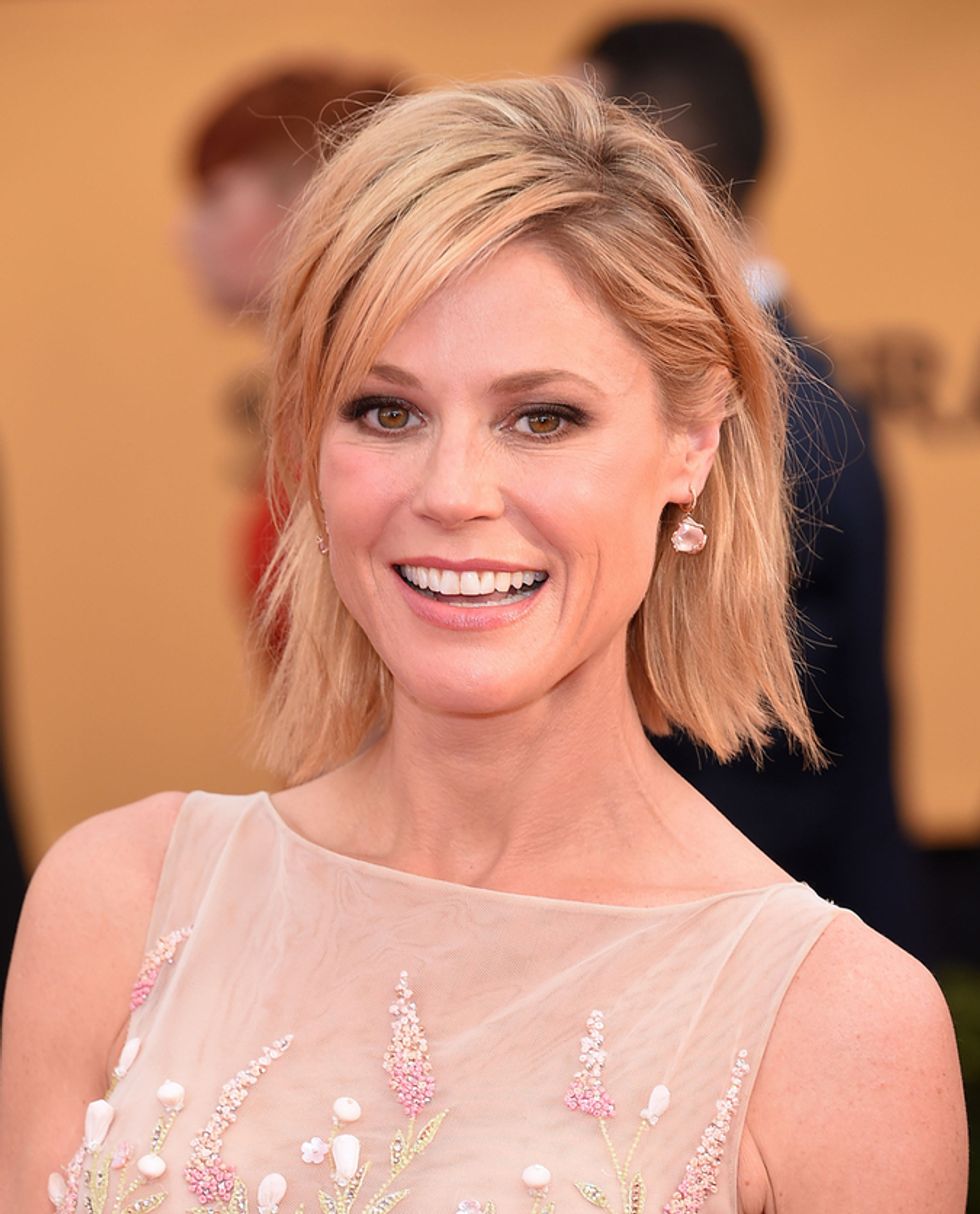 Actor Score:
80
Birthplace:
Baltimore, Maryland Bowen is probably best known for her role in 
Lost
or her role in 
Modern Family
, depending on what you're into. She was also in 
Happy Gilmore
, if you're more of a movie person. Overall, a number of solid appearances earned her a nice 80 rating. Haven't seen your state yet? Keep reading!
Massachusetts — Matt Damon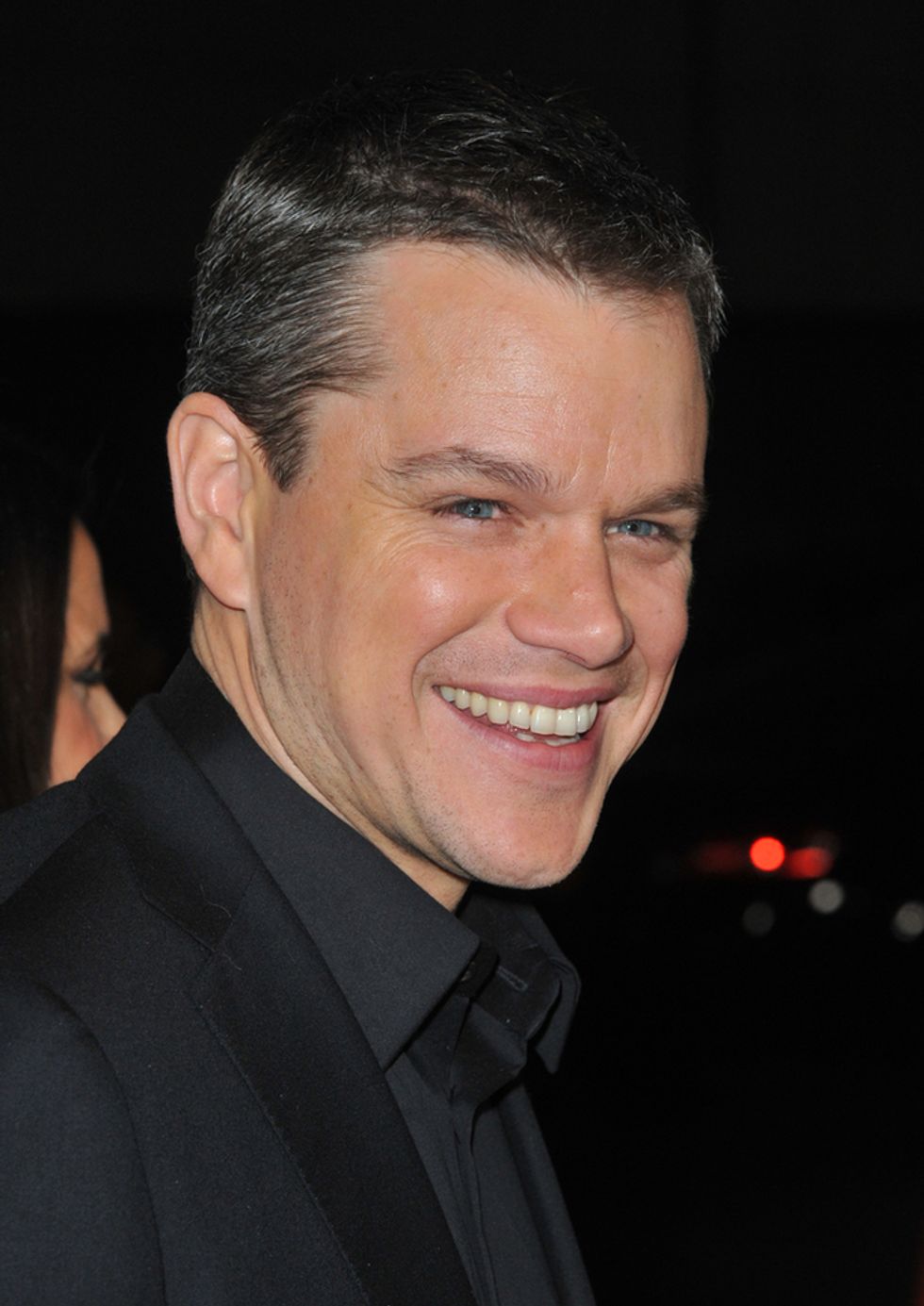 Actor Score:
99.3
Birthplace:
Cambridge, Massachusetts Matt Damon is in that Depp/DiCaprio class, for sure. It's not a matter of 
if
you've seen a Matt Damon movie, it's a matter of which one, and how many of them? We're gonna pull 
Eurotrip
and say that is our favorite Matt Damon movie, and only because he sings "Scotty Doesn't Know".
Michigan — J.K. Simmons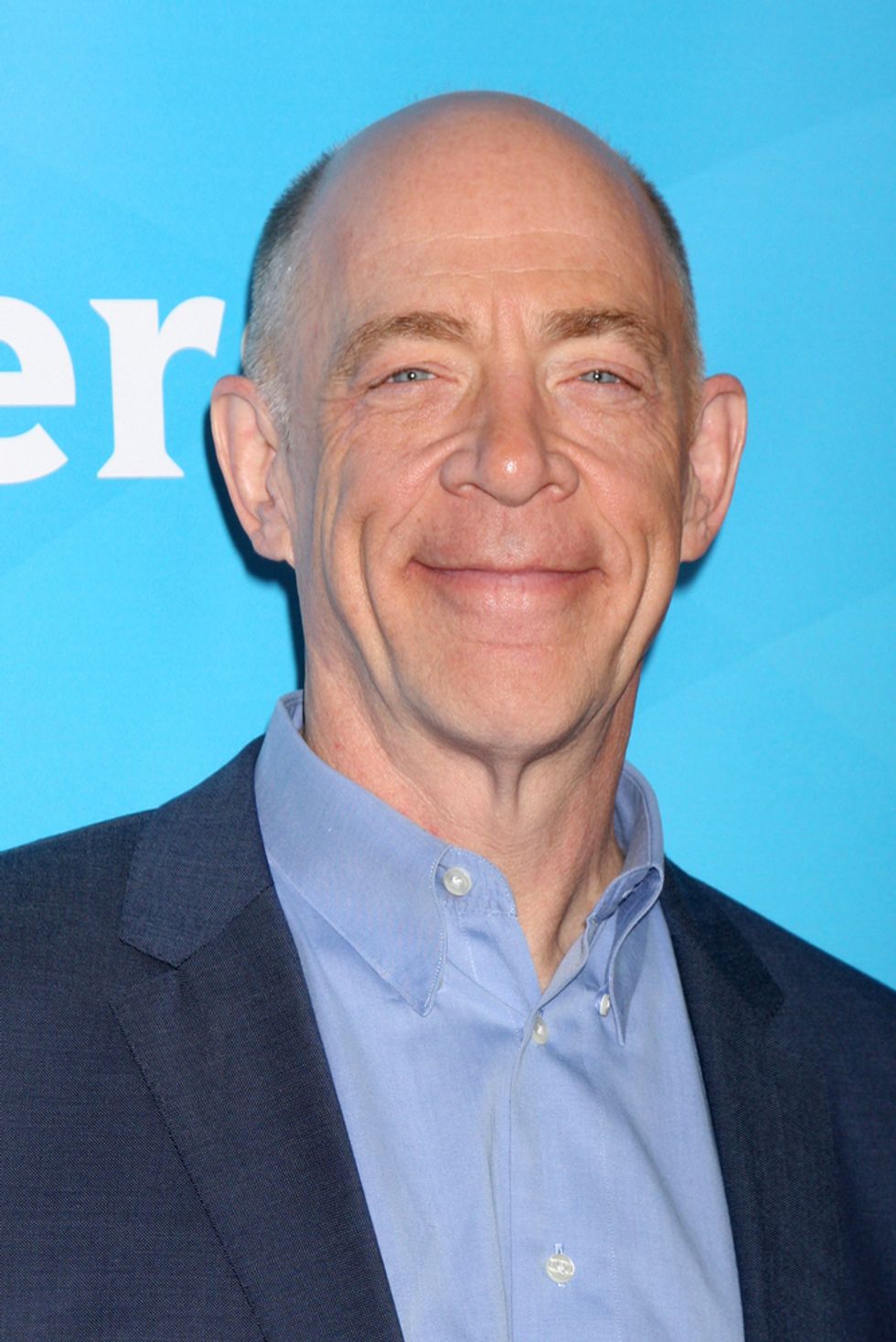 Actor Score:
92.6
Birthplace:
Detroit, Michigan J.K. Simmons might not be the first person that comes up in the autocomplete when you google "J.K", but he is the most famous actor from Michigan. That's a pretty high honor too when you think about it, considering Detroit has had some pretty famous people come from it. Though Simmons hold on this might not be too firm, depending on whether or not you consider Eminem an actor.
Minnesota — Jessica Lange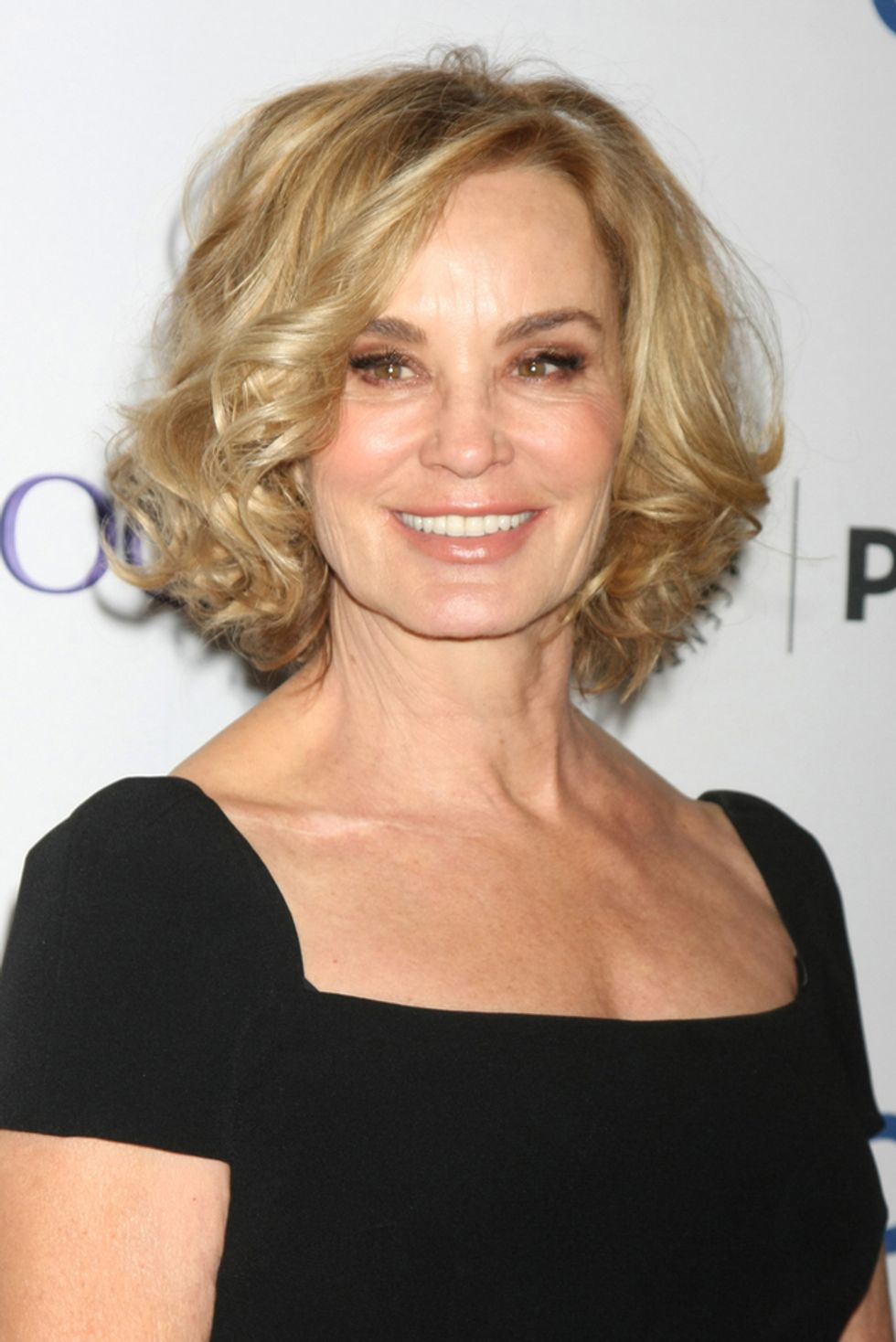 Actor Score:
89.0
Birthplace:
Cloquet, Minnesota Jessica Lange probably has a really big trophy cabinet. She was the second actress ever to win an Oscar for Best Actress after winning one for Best Supporting Actress. And in addition to those, she has five Golden Globe awards, three Emmys, three Dorian Awards, and even a Tony award. If she ever runs out of money, she can always melt down her trophy collection and sell the metal.
Mississippi — Oprah Winfrey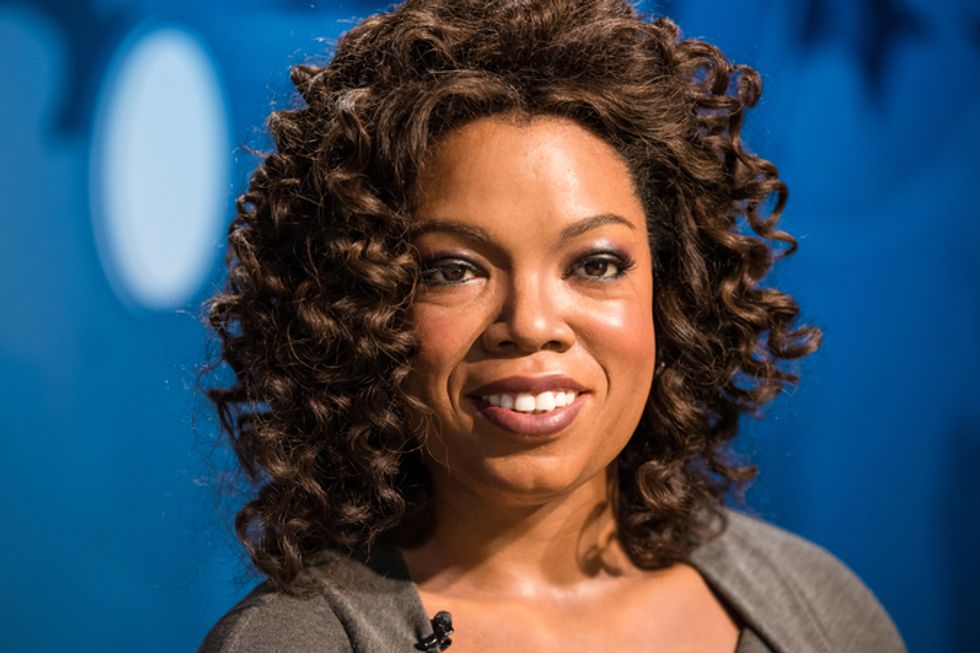 Actor Score:
90
Birthplace:
Kosciusko, Mississippi You get a car, and you get a car! Everybody gets cars! But seriously though, Oprah is one of the most famous women alive. Even Josh Peck had a crush on her in 
Drake and Josh
.
Missouri — John Goodman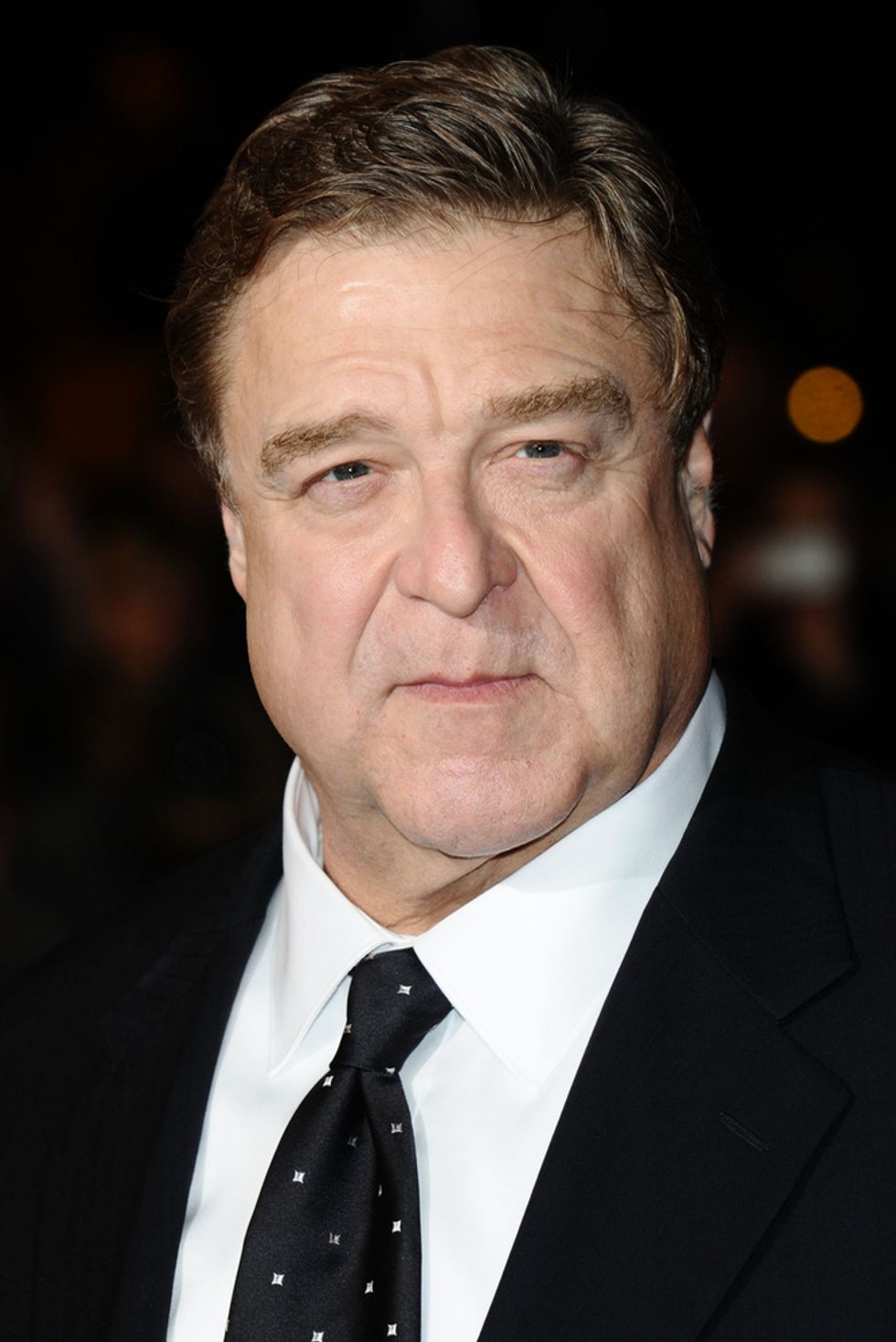 Actor Score:
96.6
Birthplace:
Affton, Missouri John Goodman is beloved by people of all ages. Even if you didn't love 
Roseanne
, you probably love something Goodman has done. The older crowd might remember him from 
The Big Lebowski
, and the younger crowd might remember him as Sully from 
Monsters Inc.
He even voiced Robot Santa on 
Futurama
! More states on the next page...
Montana — David Lynch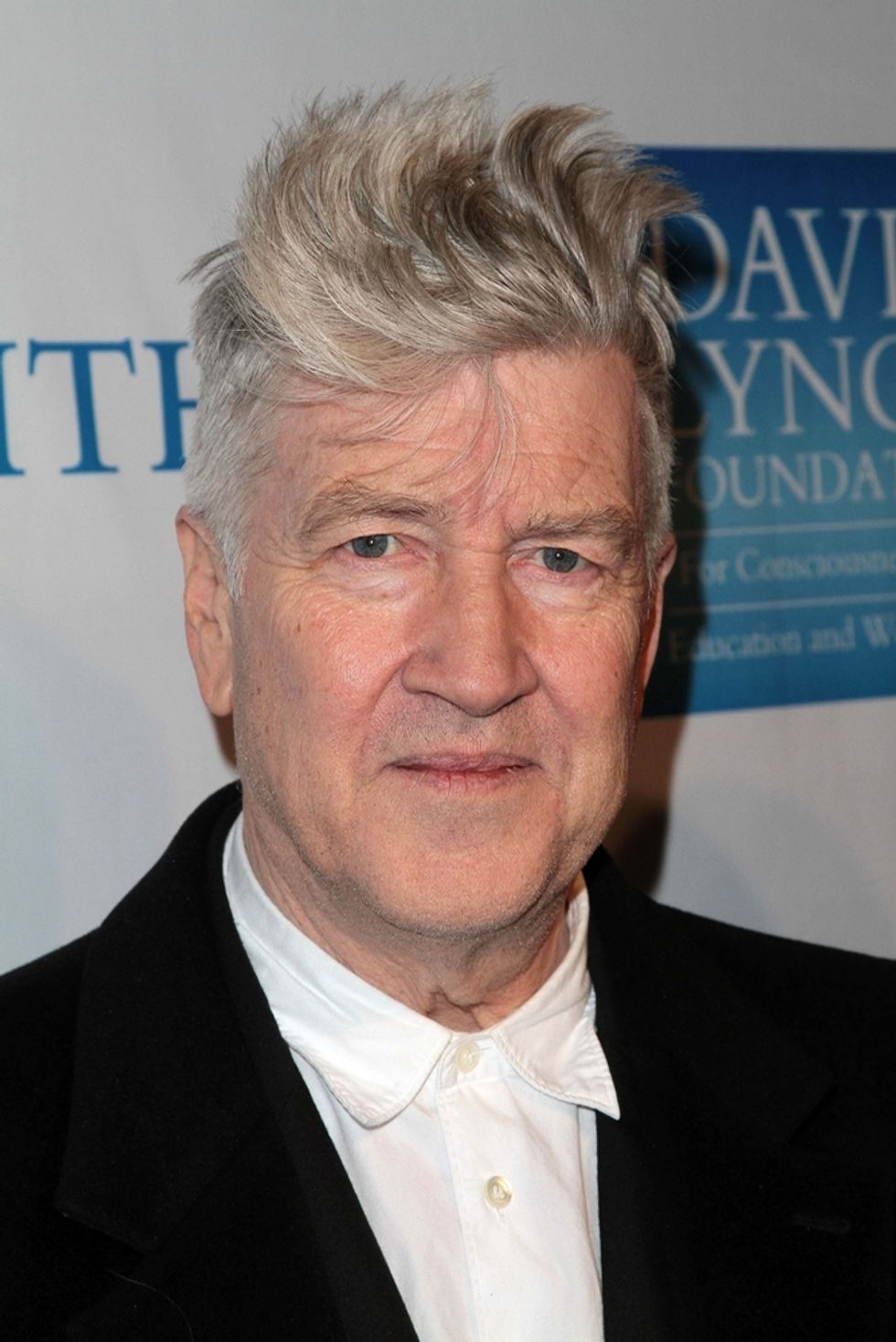 Actor Score:
80.6
Birthplace:
Missoula, Montana This might be cheating since Lynch is more of a director, but Montana is slim pickings. You could put Dana Carvey here if you want. But other than that there aren't many options.
Nebraska — Marlon Brando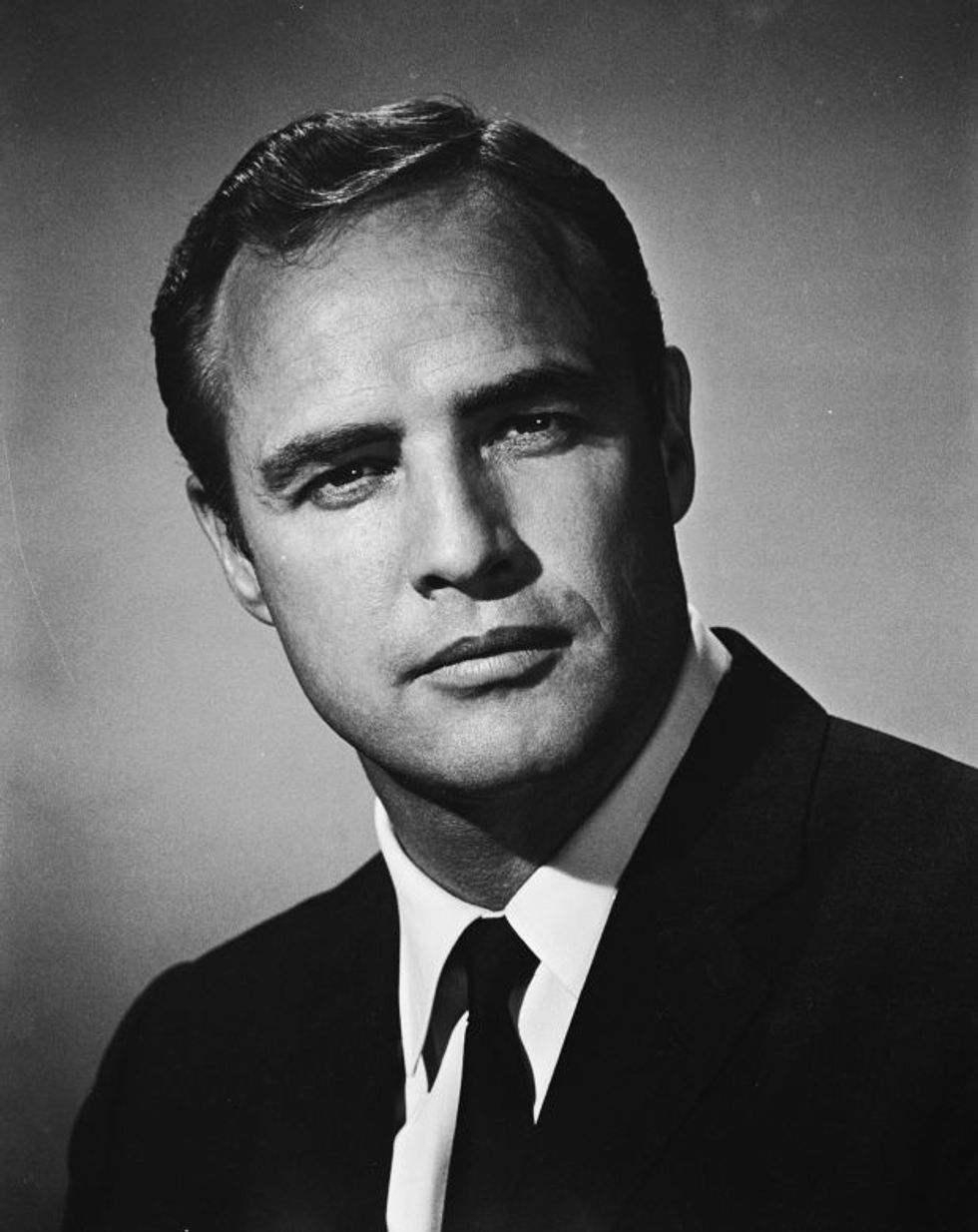 Actor Score:
92.3
Birthplace:
Omaha, Nebraska Brando was one badass dude. He acted in films for a good 40 years and was probably best known for his role as Vito Corleone in 
The Godfather
. And when he wasn't acting, Brando was very politically active on various civil rights issues.
Nevada — Jena Malone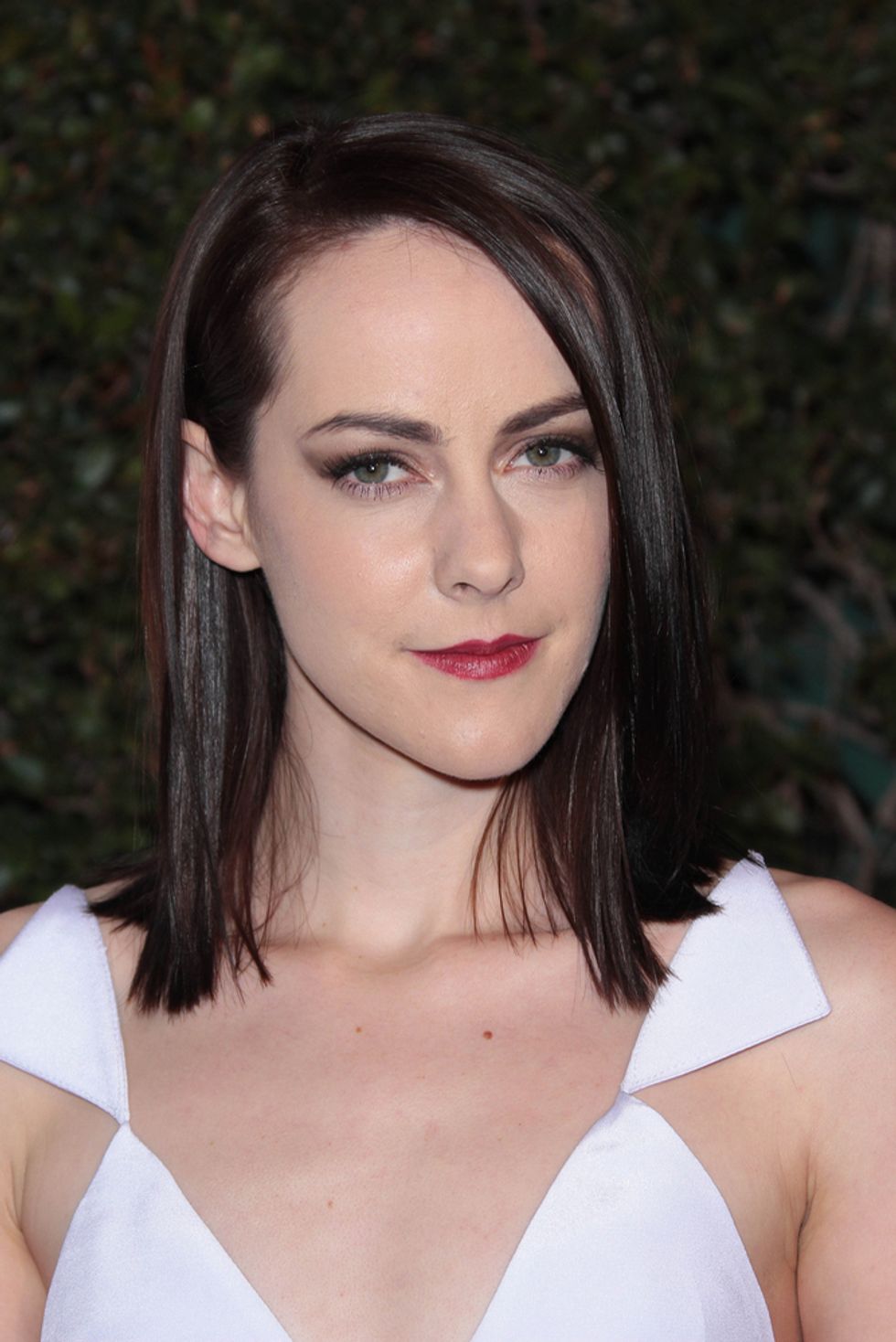 Actor Score:
70
Birthplace:
Sparks, Nevada Jena Malone got to date Jake Gyllenhaal, so we're kind of jealous. Okay, so she only "dated" him in 
Donnie Darko
, but still. That's closer than any of us will ever get.
New Hampshire — Sarah Silverman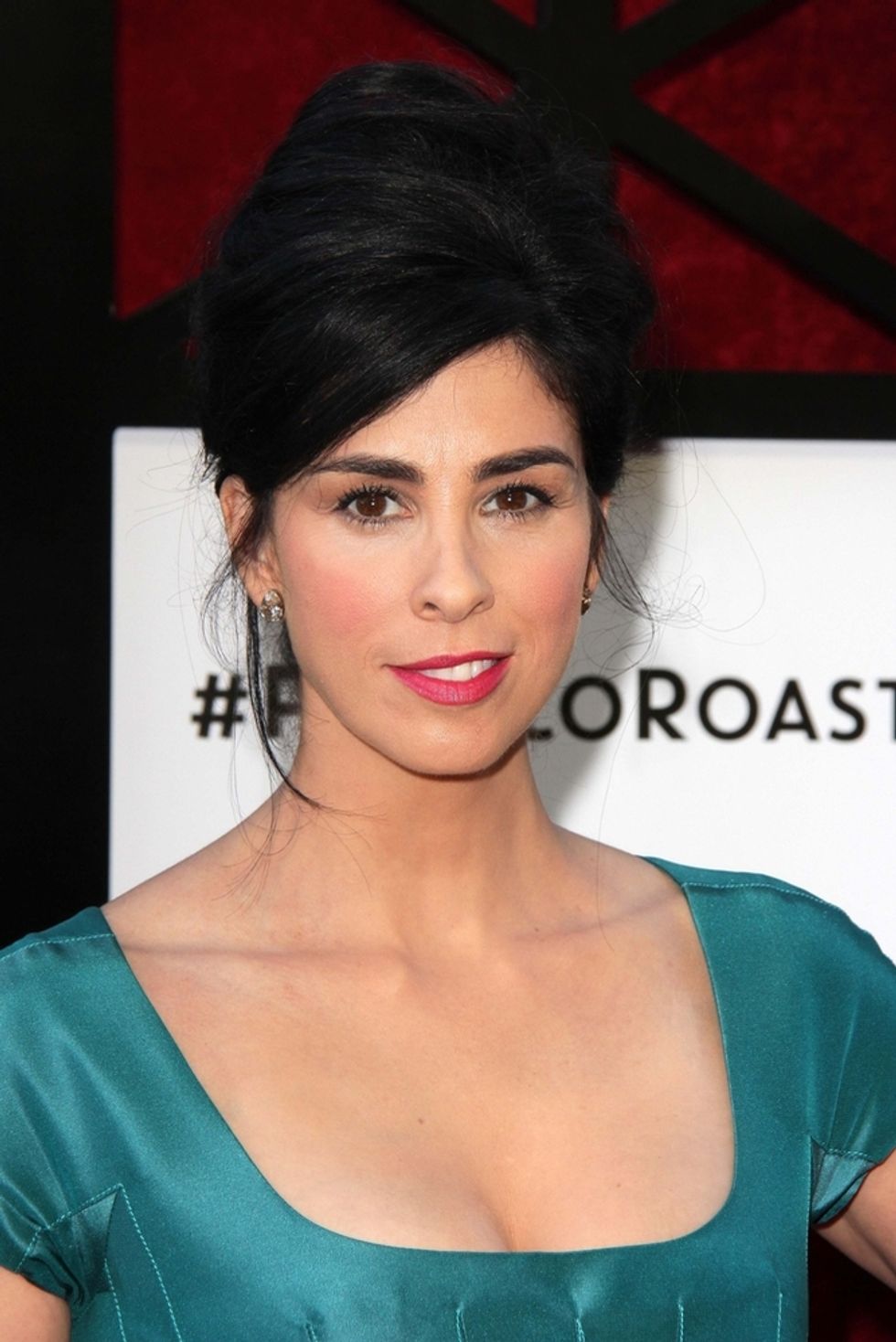 Actor Score:
79
Birthplace:
Bedford, New Hampshire New Hampshire is probably one of the last states I would name on a list of 50, but who knew they had such a treasure from there? The comedian is never afraid to shy away from social issues in her comedy and writing. She's also won a couple of Emmys for her show on Comedy Central.
New Jersey — Kevin Spacey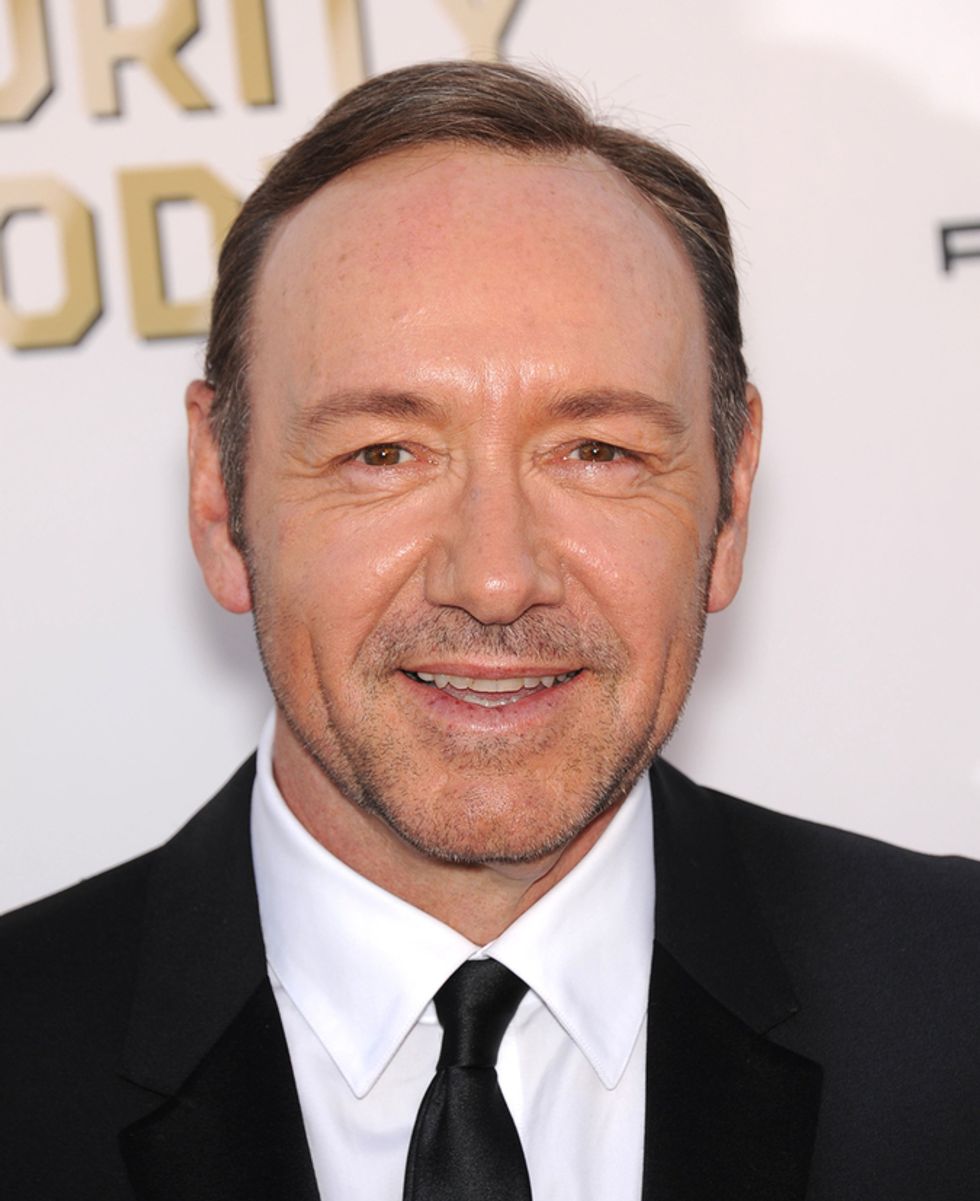 Actor Score:
99.3
Birthplace:
South Orange, New Jersey 99.3! Close, but not quite. Spacey is tied with Matt Damon overall, but Leo still reigns king. Though the 
House of Cards
star is doing just fine, I'm sure. We're loving these so far. Head over to the next page for more!
New Mexico — Neil Patrick Harris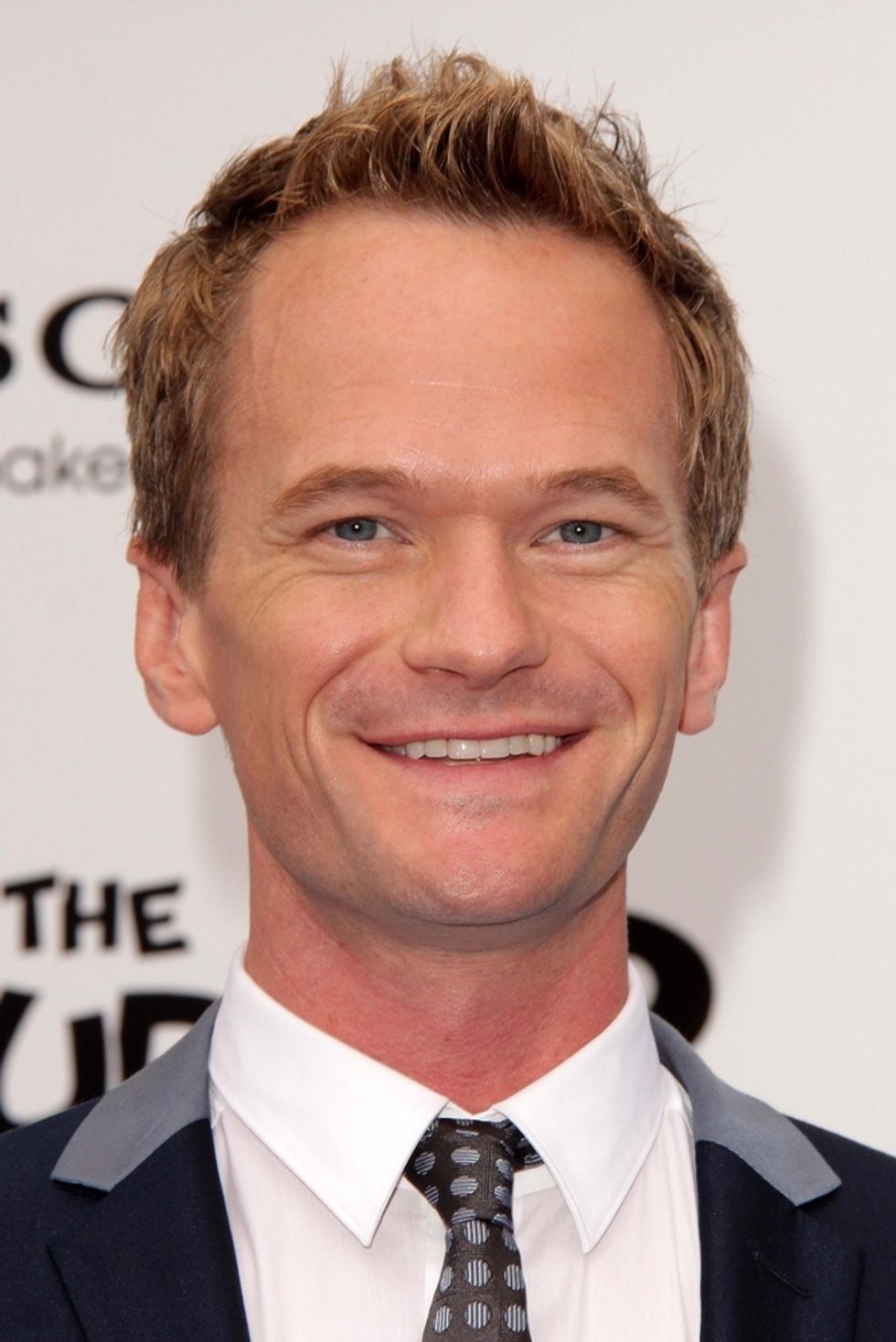 Actor Score:
91
Birthplace:
Albuquerque, New Mexico Another person literally everybody loves, NPH! Most people know him from his role as Barney on 
How I Met Your Mother
, where he ironically plays a womanizing drinker. He started young too and was already known for his work as the kid doctor, Doogie Howser. Our personal favorite NPH role is Dr. Horrible.
New York — Robert De Niro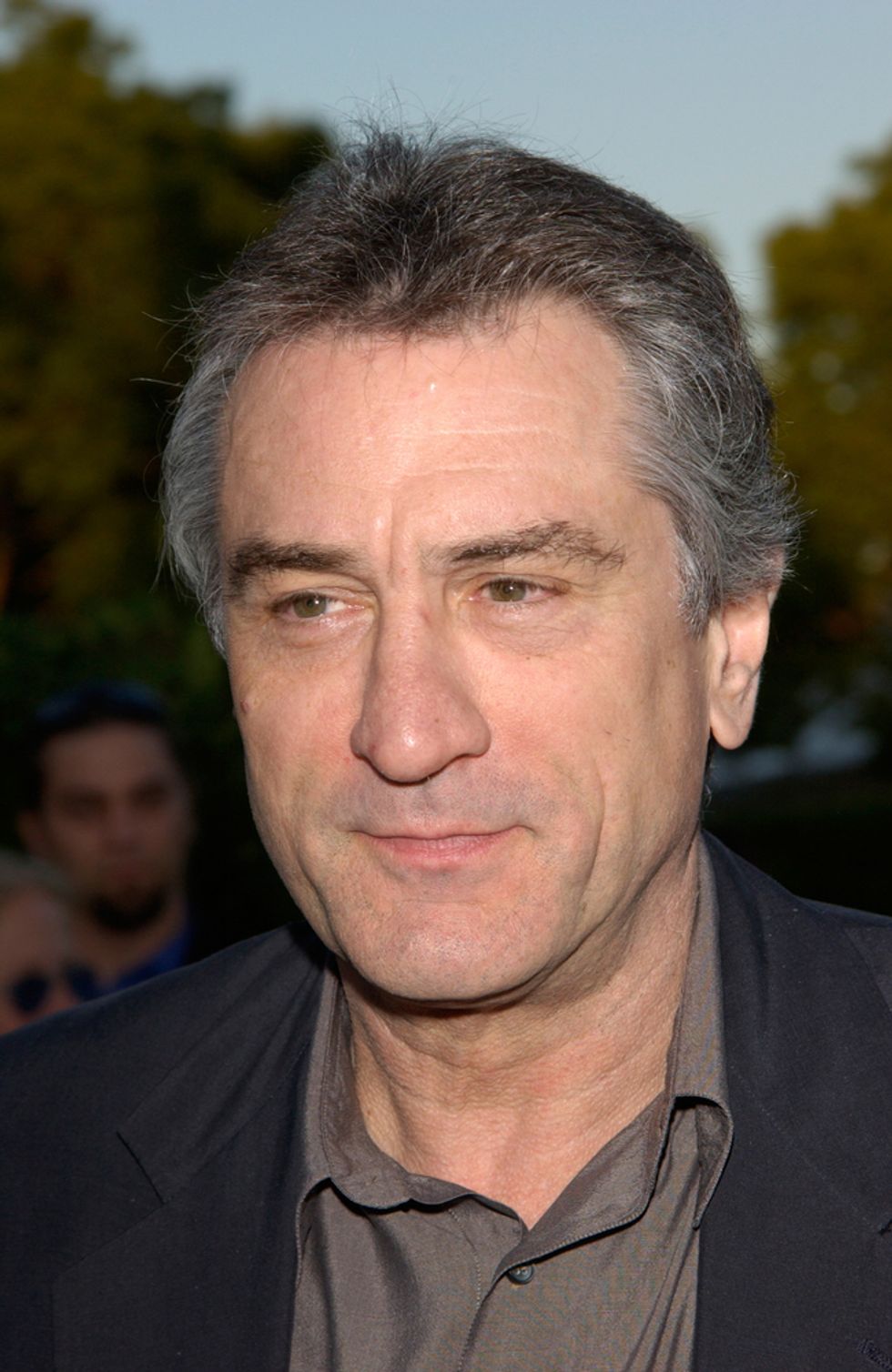 Actor Score:
99
Birthplace:
New York City, New York Another 99! De Niro is another one of those eternal badasses, kind of like Brando. And evidently, other people agreed as he was cast as the young Vito Corleone in 
Godfather II
. He's also a long time Scorsese collaborator, known for his work in 
Goodfellas
and 
Raging Bull
.
North Carolina — Julianne Moore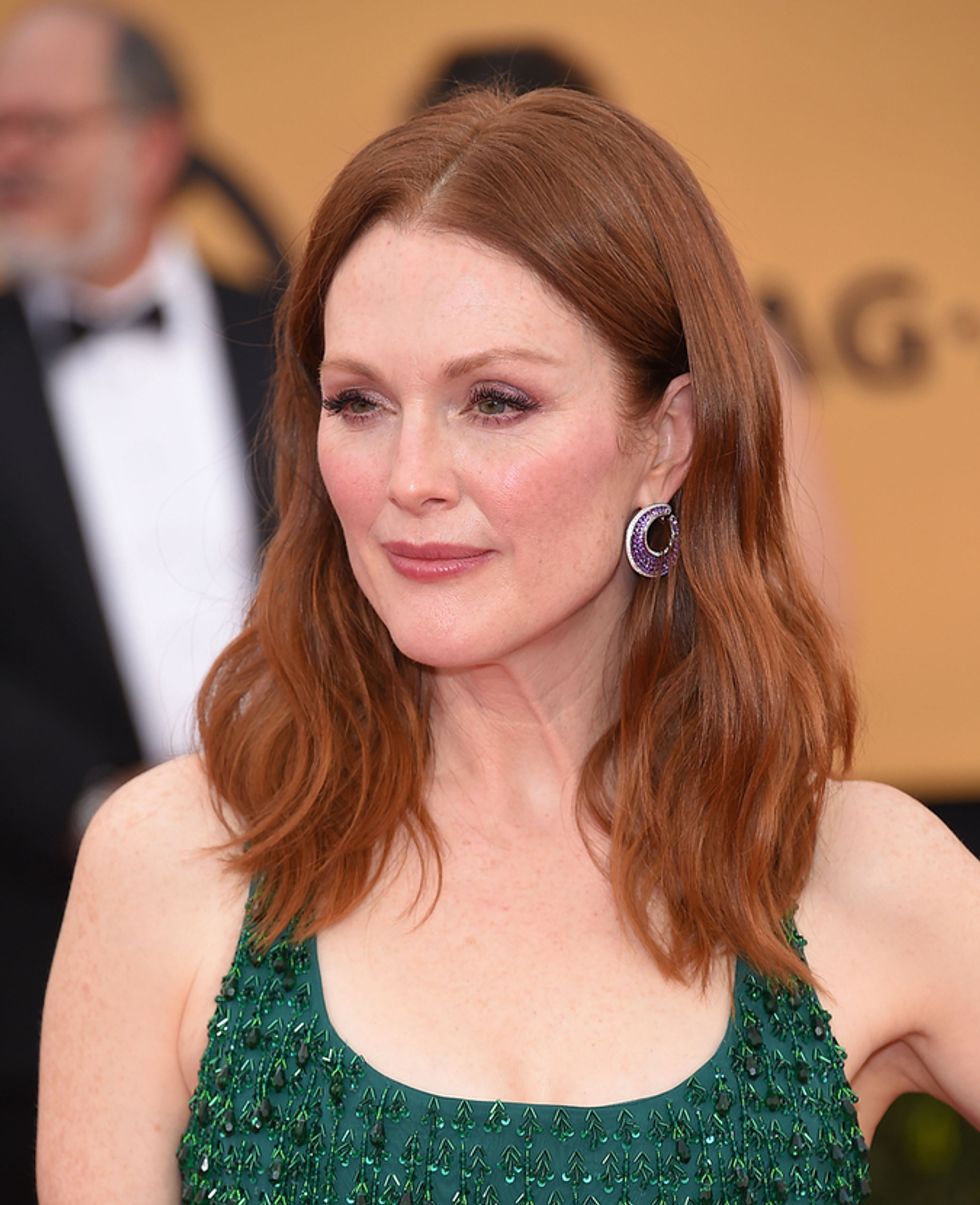 Actor Score:
94.3
Birthplace:
Fayetteville, North Carolina There is a lot of 
Jurrassic Park
related stuff involved with this list. Moore appeared in the second installment of the series, and that helped cement her as a leading actress in Hollywood. She was in 
Boogie Nights
too, in case you forgot about that movie.
North Dakota — Josh Duhamel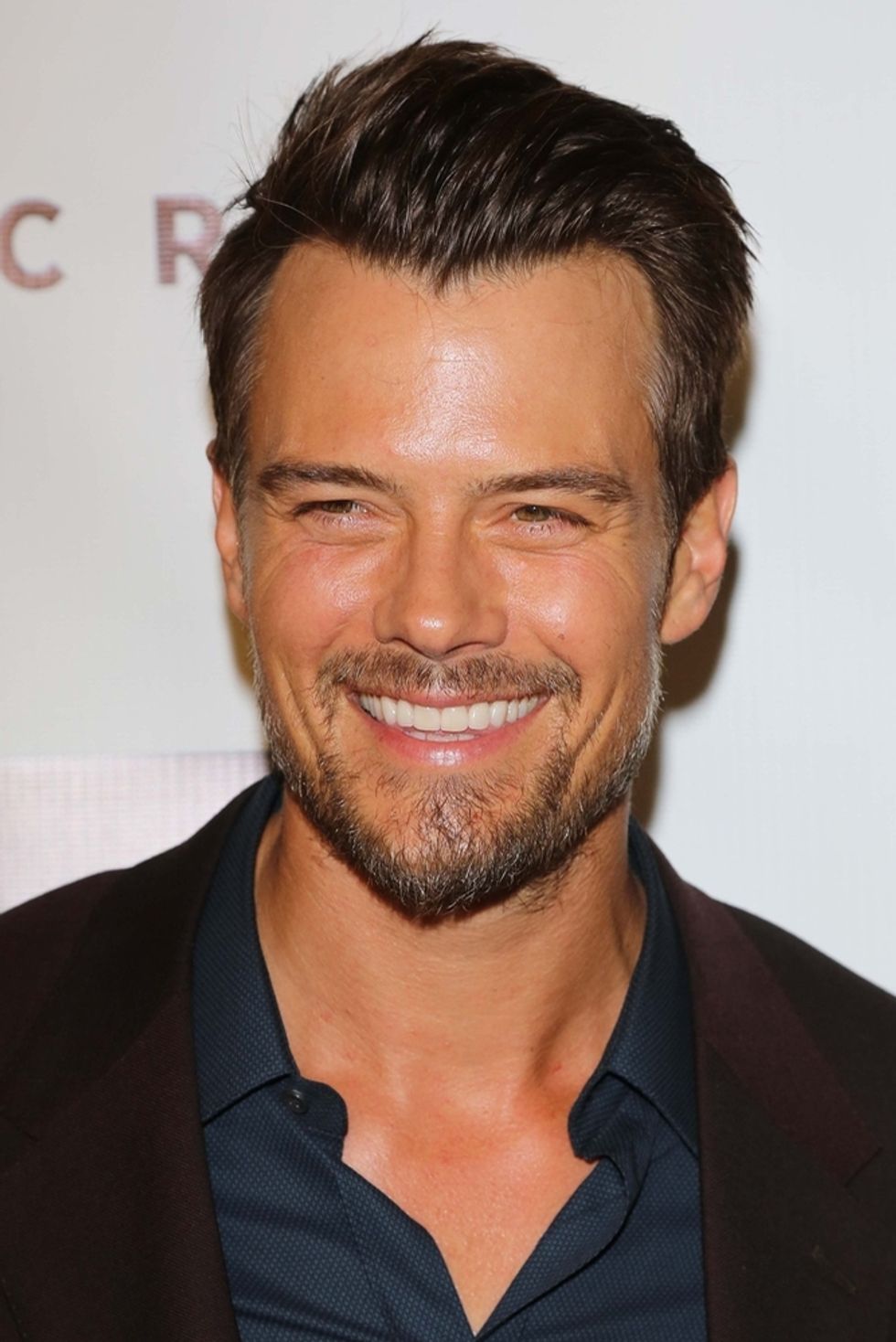 Actor Score:
72
Birthplace:
Minot, North Dakota Alright, I'm gonna level with you here. I had no idea who Josh Duhamel was before making this list. Apparently, he's a staple in the new 
Transformers
films. He's also the most famous person from North Dakota, I guess?
Ohio — Halle Berry
Actor Score:
92.6
Birthplace:
Cleveland, Ohio Everyone knows Halle Berry! 92.6 almost feels a bit low for how famous Berry is. She even appeared in the 
James Bond
franchise as one of the toughest "Bond girls" ever. In addition to her Hollywood fame, Berry is a noted social activist. Keep scrolling for more!
Oklahoma — Brad Pitt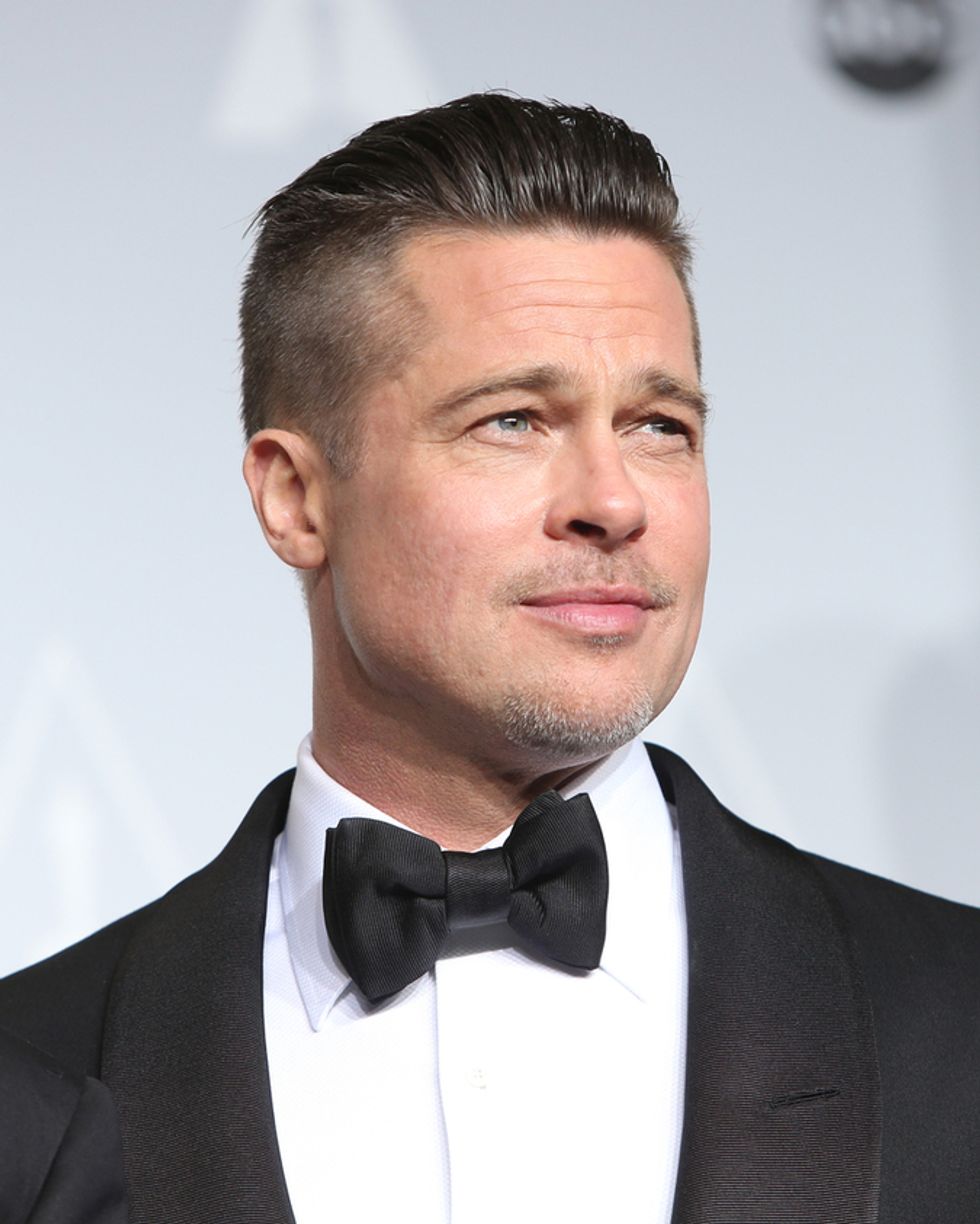 Actor Score:
99.3
Birthplace:
Shawnee, Oklahoma Oof, another 99.3! That's a three-way tie for second place, still behind Leo. If Brad Pitt can't de-throne Dicaprio, then no one will. What is there to even say about Brad Pitt that everyone doesn't know already? When people think of an attractive dude, they think of Brad Pitt, and that's pretty much been the case for the last 15 years.
Oregon — Ty Burrell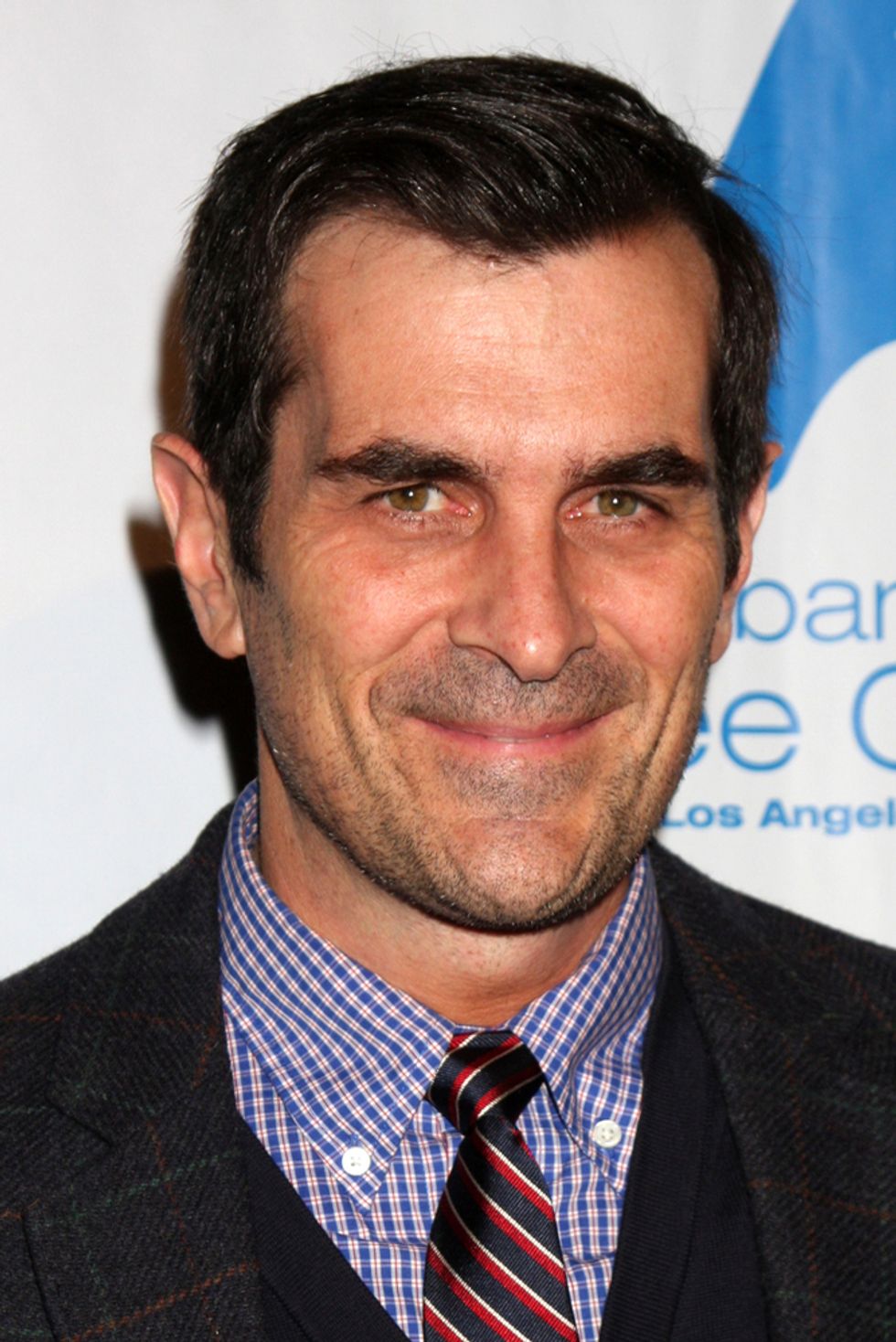 Actor Score:
77.3
Birthplace:
Grants Pass, Oregon Another 
Modern Family
star makes the list. Burrell does a lot of Broadway work, but as far as his film appearances go, he's probably best known for 
Dawn of the Dead
or 
Black Hawk Down
. Heck, he was even in 
The Muppets Most Wanted
!
Pennsylvania — Will Smith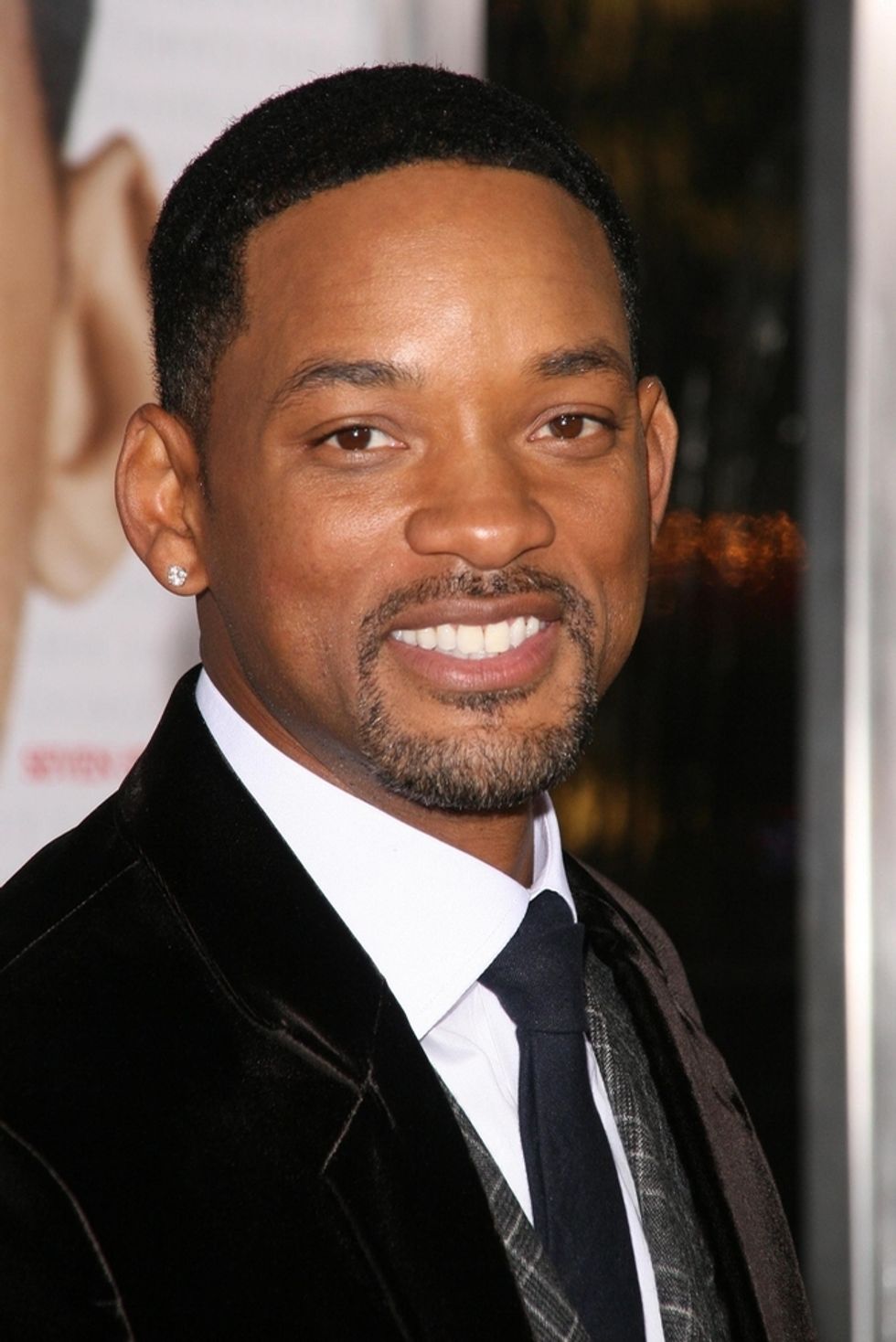 Actor Score:
97.3
Birthplace:
Philadelphia, Pennsylvania A 97.3 almost seems low for the Fresh Prince. Will Smith is probably one of the most famous actors alive, both because of his movie career and his work with 
The Fresh Prince of Bel Air
. More recently, his son Jaden Smith has also been making a name for himself with a role in the rebooted 
Karate Kid
.
Rhode Island — Mena Suvari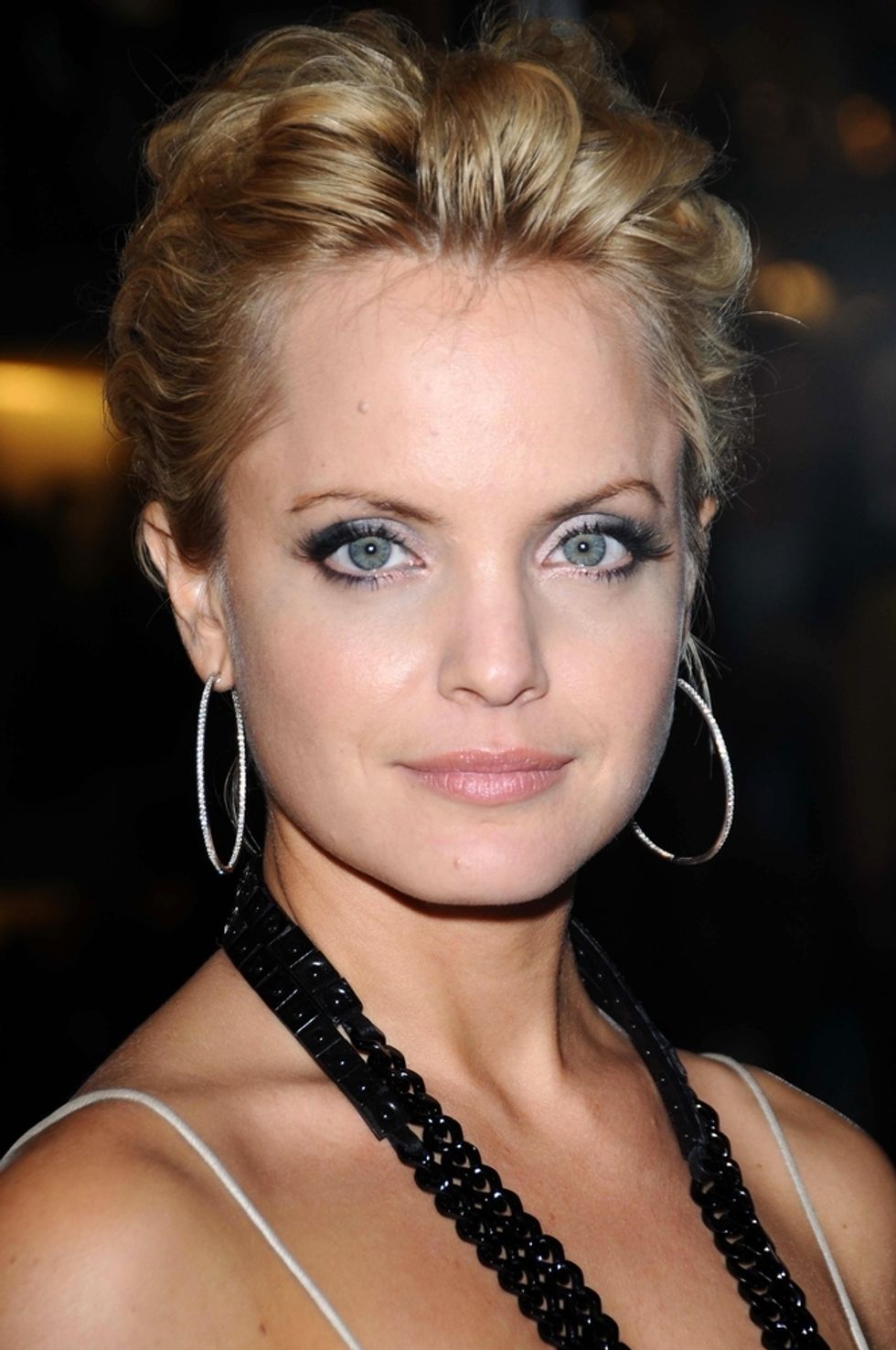 Actor Score:
60
Birthplace:
Newport, Rhode Island Rhode Island is the smallest state in the country, so strictly going by land mass they have the worst odds at having a famous actor on this list. Famous for her role in 
American Pie
, Suvari is also a very successful model and has been featured in many fashion magazines, including 
Vogue
. She's also socially active, and frequently donates to help causes in Africa.
South Carolina — Chris Rock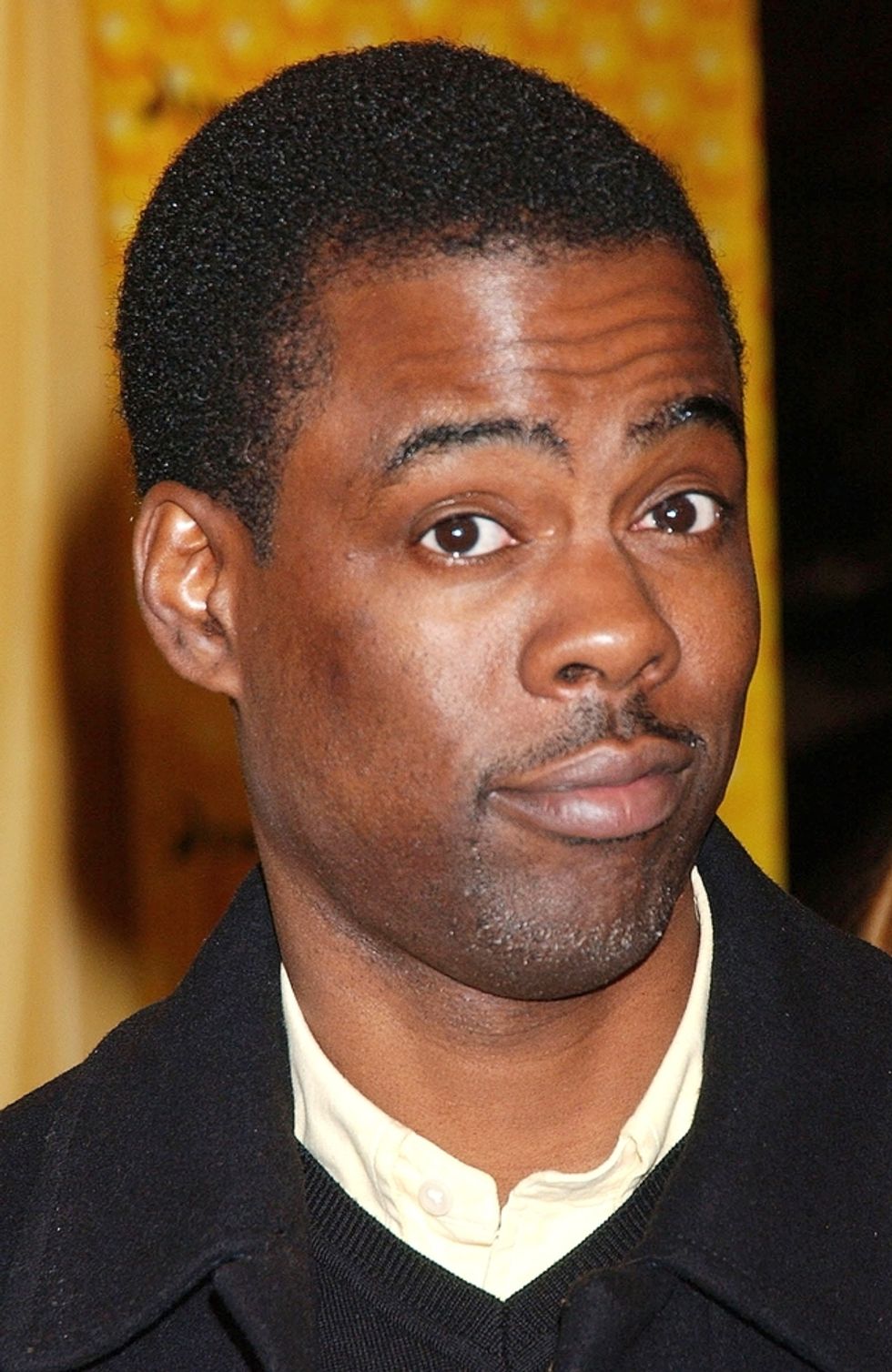 Actor Score:
95.6
Birthplace:
Andrews, South Carolina Chris Rock is known to a lot of people as the zebra in 
Madagascar
, but before that, he was a stand-up comedian. He also made frequent appearances on 
Saturday Night Live
. He also had a TV show titled 
Everybody Hates Chris
where Tyler James Williams played a young Chris, and Terry Crews humorously played his father. Haven't seen your state yet? Try the next page!
South Dakota — January Jones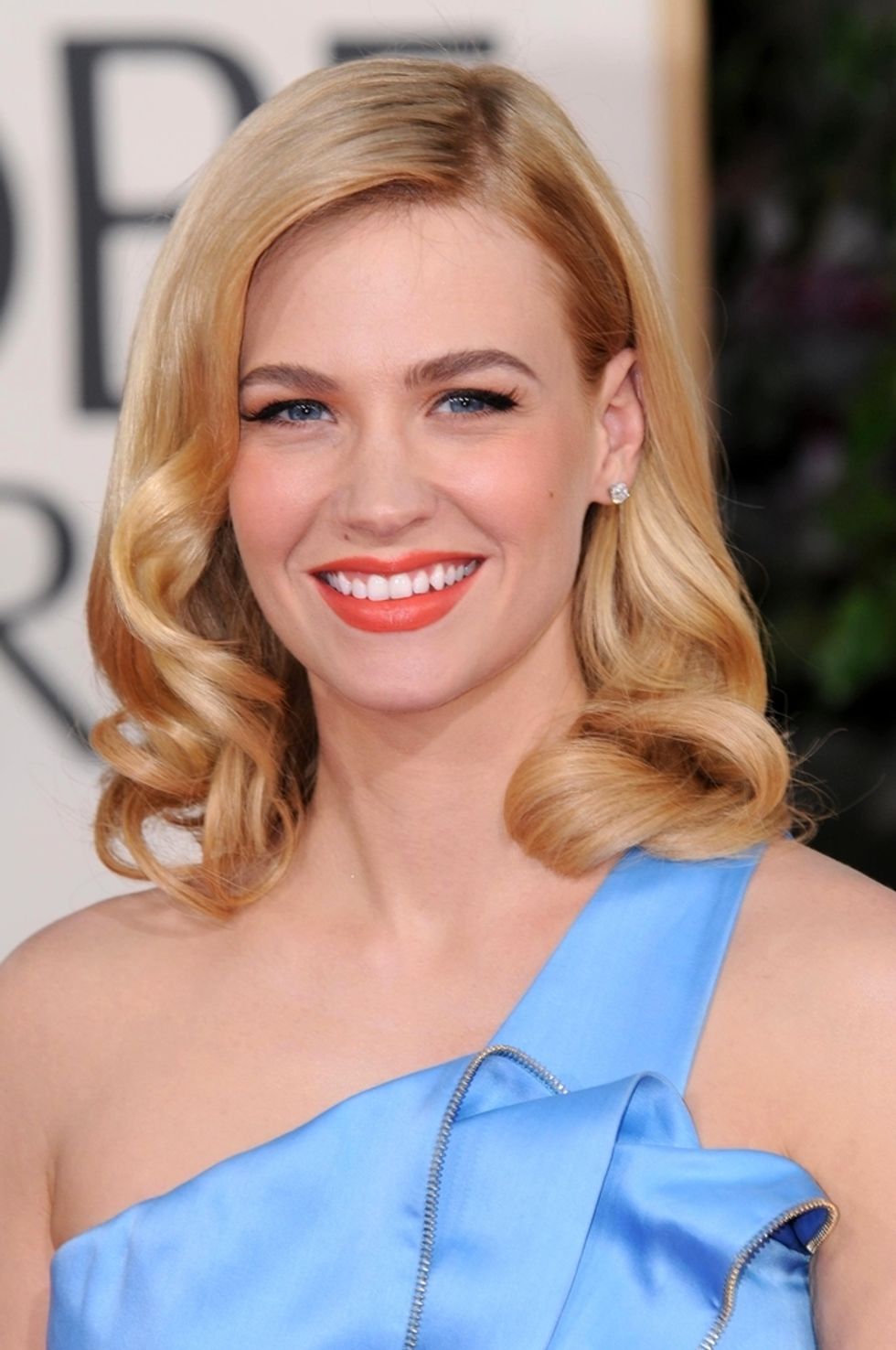 Actor Score:
74.3
Birthplace:
Sioux Falls, South Dakota At least I know who the representative for South Dakota is, which is more than we can say for North Dakota. Jones' work on 
Mad Men
had garnered her the most media attention, but she also appeared in
X-Men: First Class
.
Tennessee — Morgan Freeman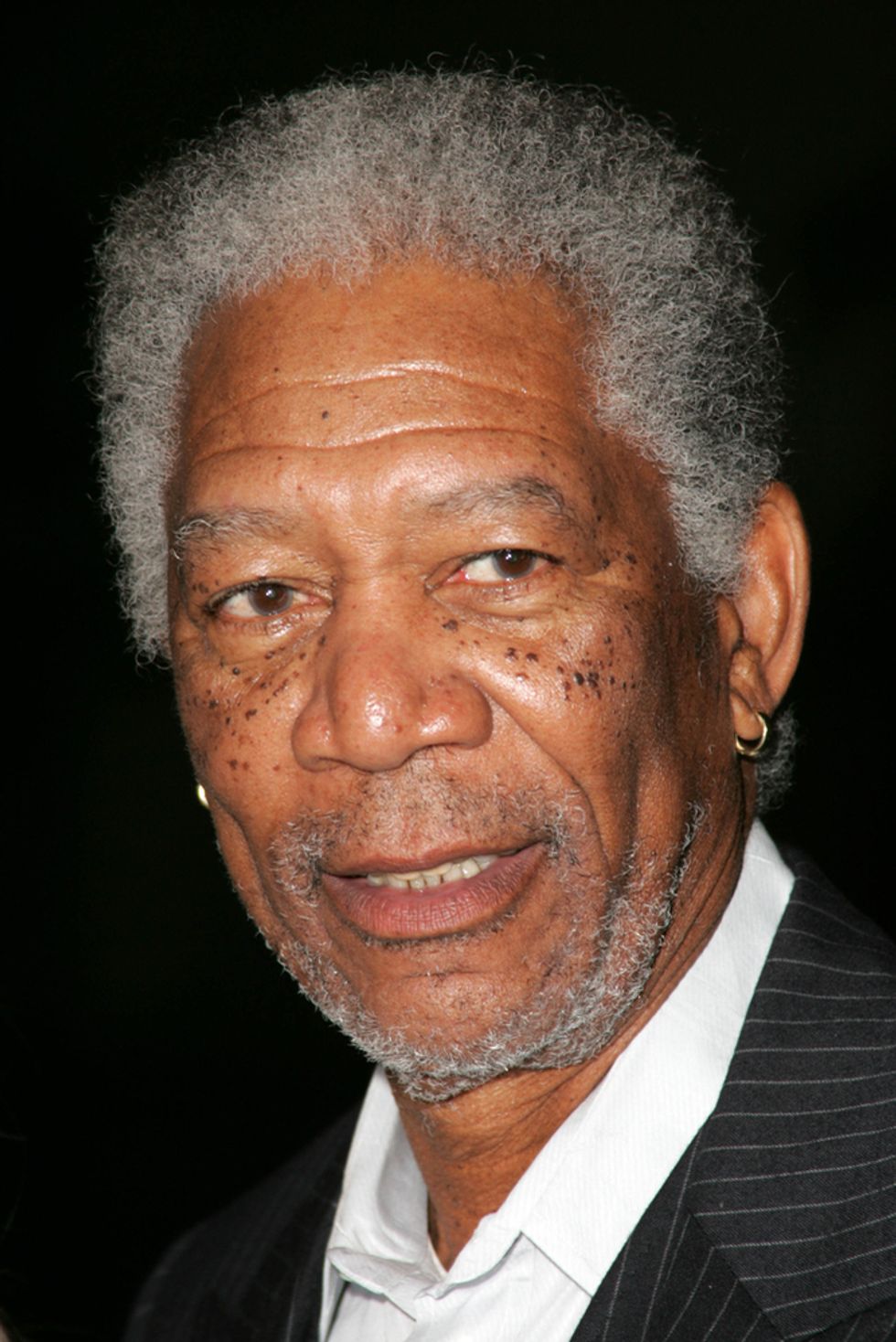 Actor Score:
98
Birthplace:
Memphis, Tennessee Morgan Freeman has the most soothing voice ever. A lot of people know him from his role as God in 
Bruce Almighty
or for his work in the
Dark Night Triology
. But Freeman also does a lot of narration work, most notably for the Discovery Channel show 
Through the Wormhole.
Texas — Robin Wright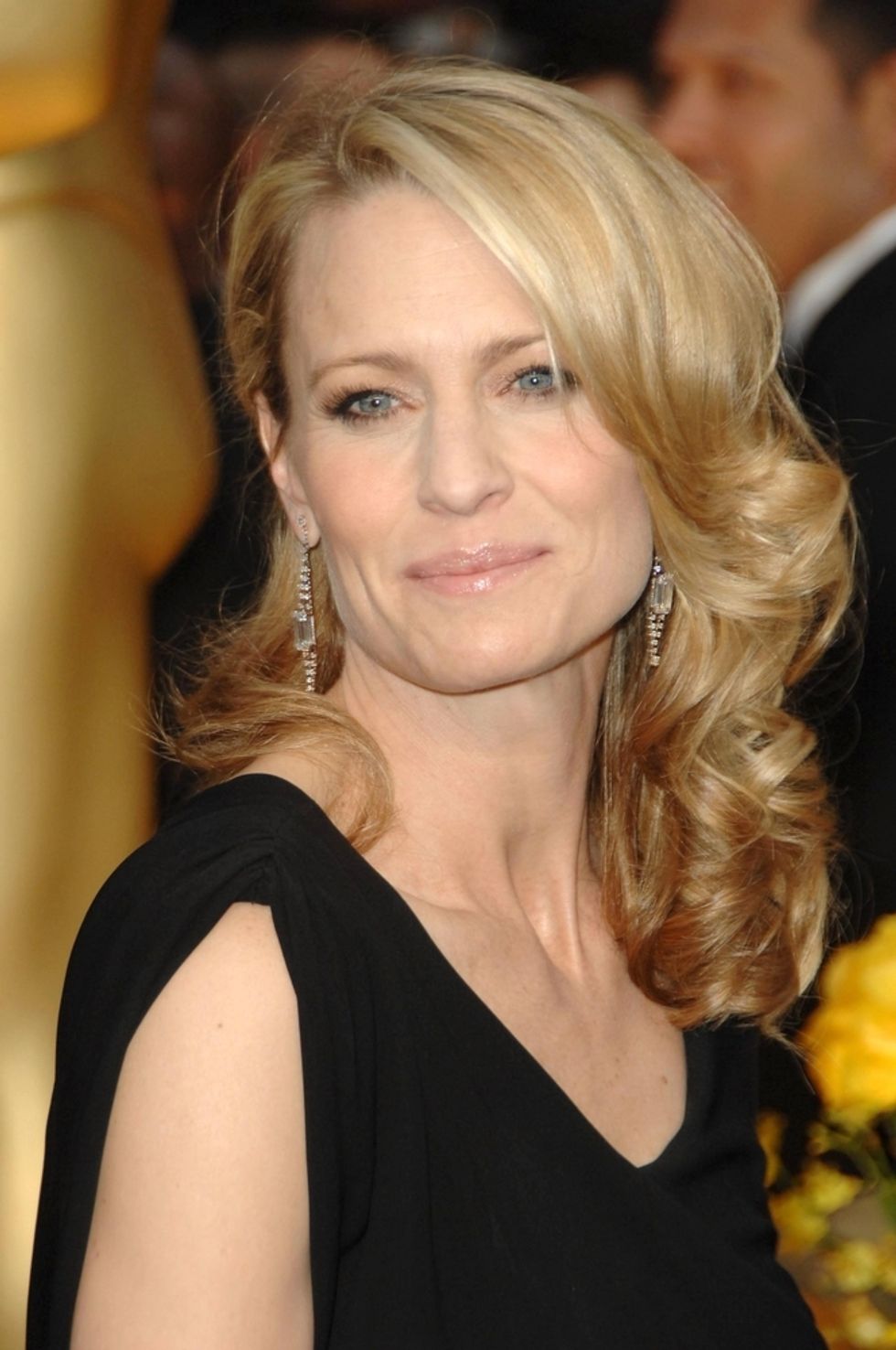 Actor Score:
95
Birthplace:
Dallas, Texas At first, you might not guess Robin Wright as the most famous actor from Texas, but then you look at her resumé and it makes sense. 
House of Cards
is one of her more recent endeavors, but she was also in 
The Princess Bride
and 
Forrest Gump
if you wanna throw it way back. She's even appeared in
Moneyball
as Brad Pitt's ex-wife. Not many ladies can say they've divorced Brad Pitt, even fictionally.
Utah — James Woods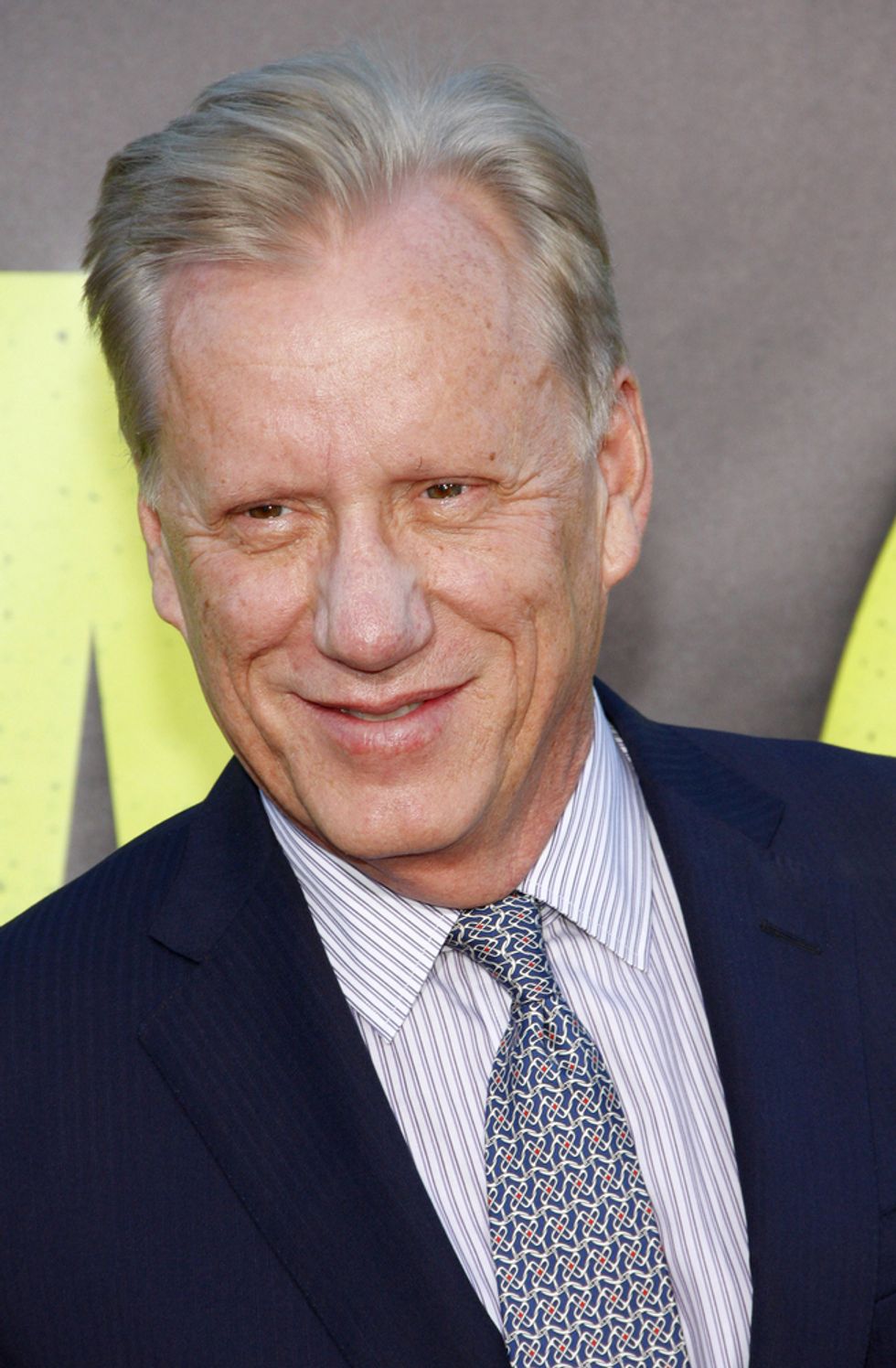 Actor Score:
85.3
Birthplace:
Vernal, Utah Sure, James Woods had a great movie career in the '70s and '80s. But he's endeared himself to an entirely new generation of fans with his hilarious appearances on 
Family Guy
, where he plays himself. Woods has even done some voice acting, most notably as Hades in 
Hercules
and even as Mike Torino in 
Grand Theft Auto: San Andreas
!
Vermont — Orson Bean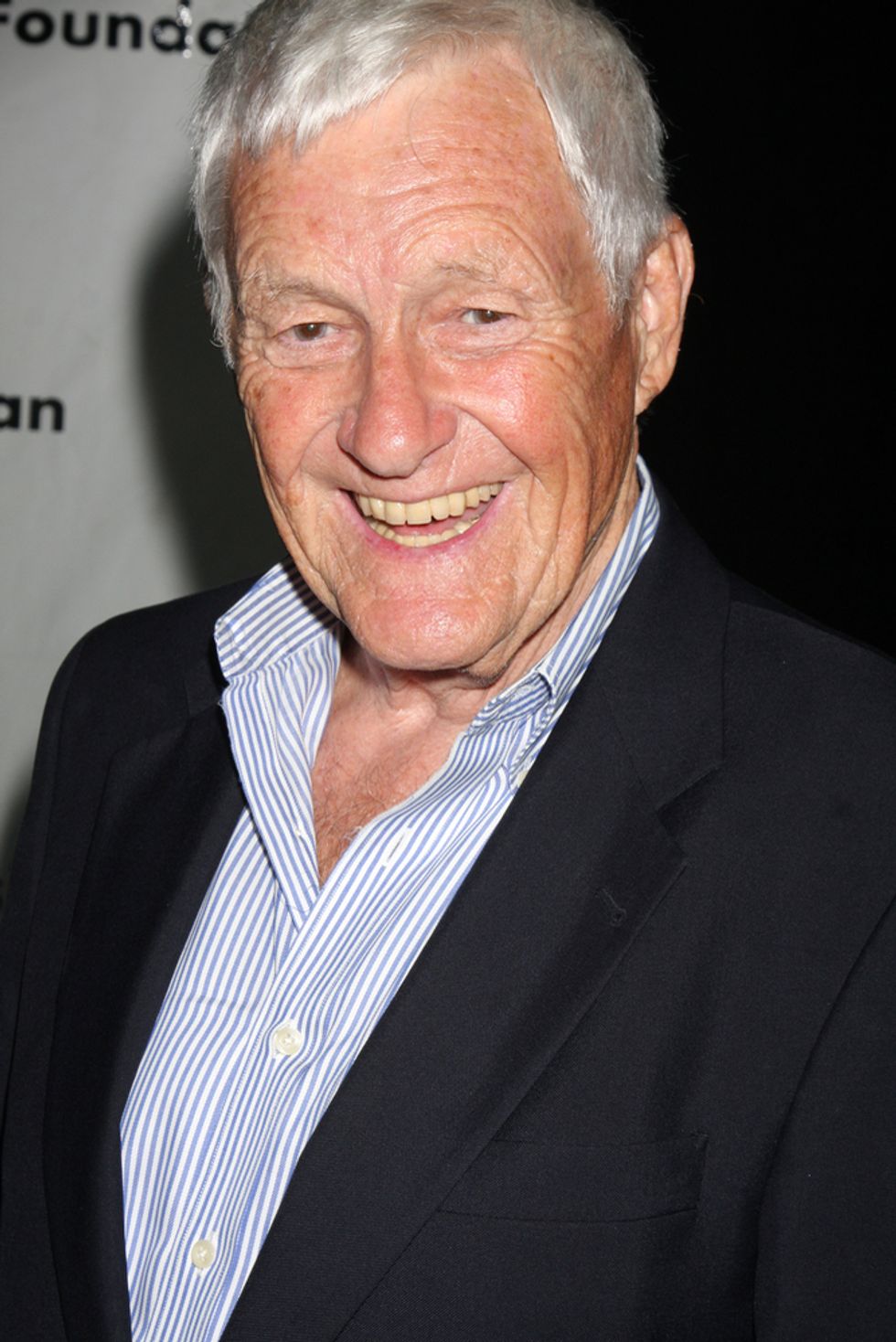 Actor Score:
32.6
Birthplace:
Burlington, Vermont Orson Bean is only the third Orson that Google autocompletes to, but somehow he is the most famous actor from Vermont. Although, he did appear on 
Modern Family
, and whatever method they use to calculate actor score clearly loves 
Modern Family
. Big stars coming next!
Virginia — Sandra Bullock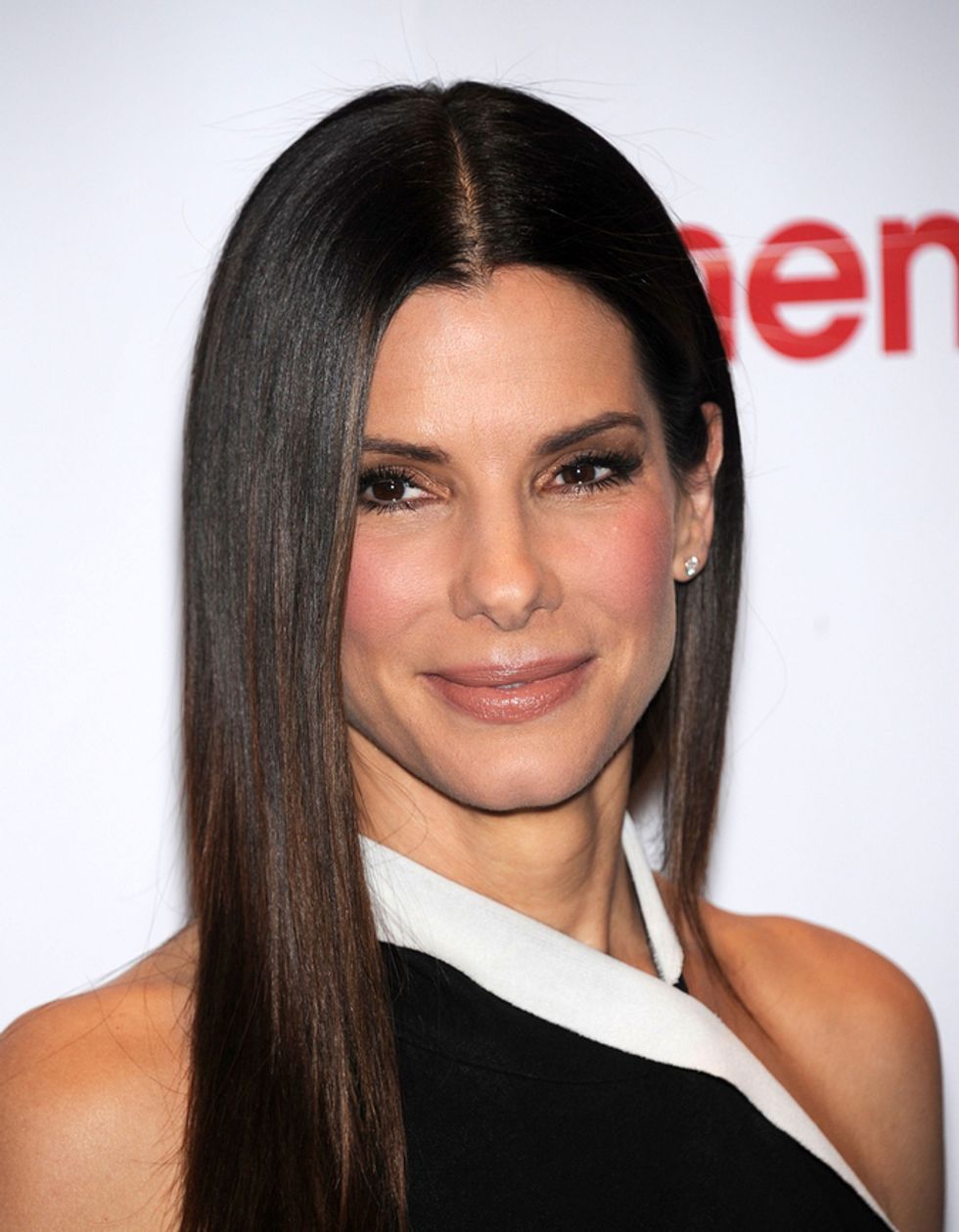 Actor Score:
94.6
Birthplace:
Arlington, Virginia Bullock is as much a philanthropist as she is an actor, but the 
Interstellar
star has had quite a long and illustrious acting career. She started off in the 90's featuring in movies like 
Speed
, and in the 2000's was most known for her role in 
The Blind Side
. Bullock has even started producing movies, and her most successful movie in that role is probably 
Minons
.
Washington — Rainn Wilson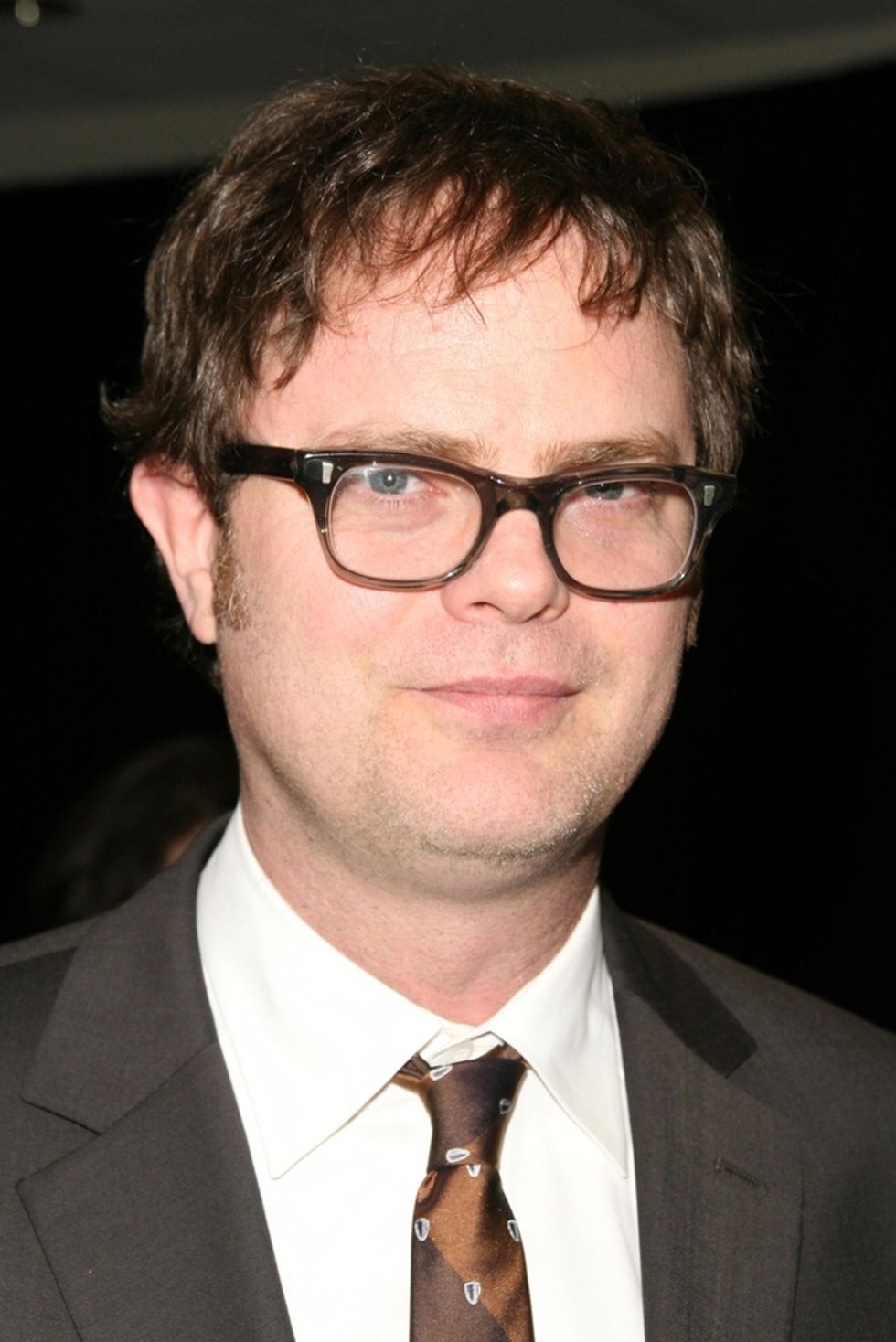 Actor Score:
77
Birthplace:
Seattle, Washington Wilson, like Jenna Fischer, was a fan favorite on the American version of 
The Office
. He played the assistant to the regional manager, Dwight Schrute. More recently, Wilson has gotten into digital media and founded his own website/Youtube channel called SoulPancake.
Washington, D.C — Taraji P. Henson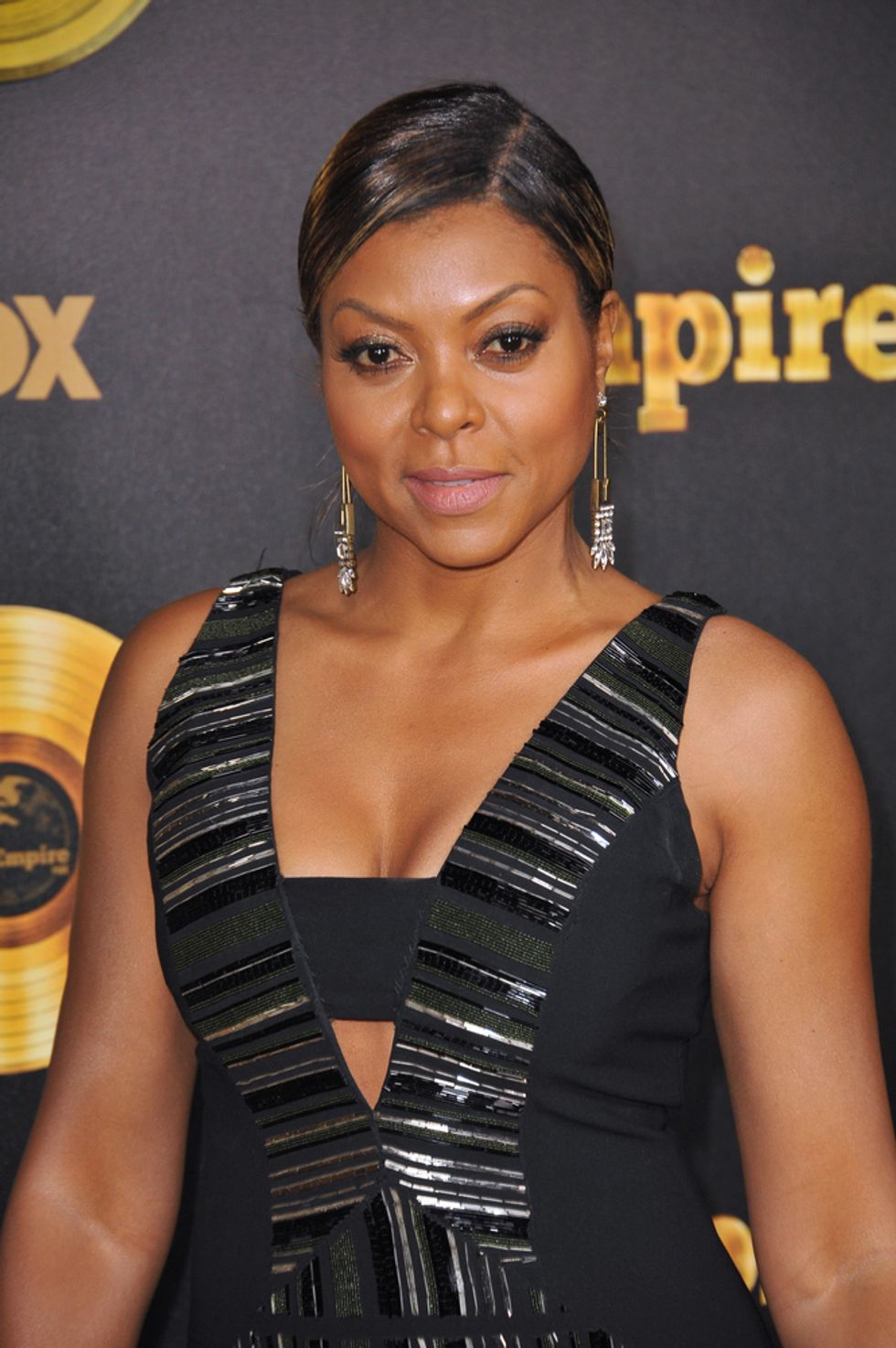 Actor Score:
85.6
Birthplace:
Washington, District of Columbia Bonus state! Henson is from Washington D.C. and she has certainly done them proud. Her role in
Hustle and Flow
garnered a ton of positive media coverage, and more recently she has transitioned into television where she's won a Golden Globe and been nominated for three Emmys.
West Virginia — John Corbett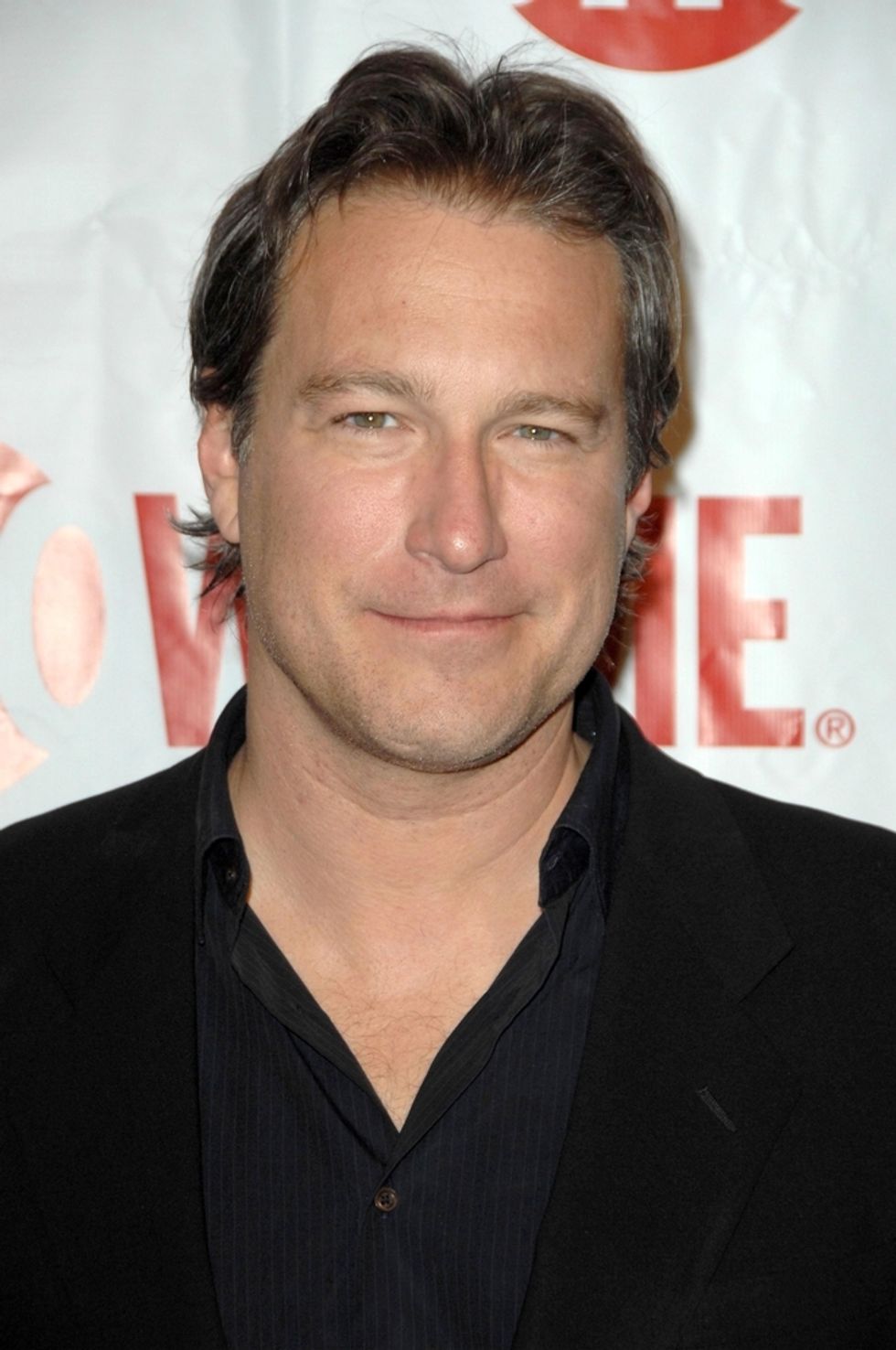 Actor Score:
73.6
Birthplace:
Wheeling, West Virginia Corbett got his start way back with 
The Wonder Years
, and ever since then has had a steady stream of T.V. appearances. Bonus fact, John Corbett is also a country singer and has released two albums. He even got to tour with ZZ Top!
Wisconsin — Mark Ruffalo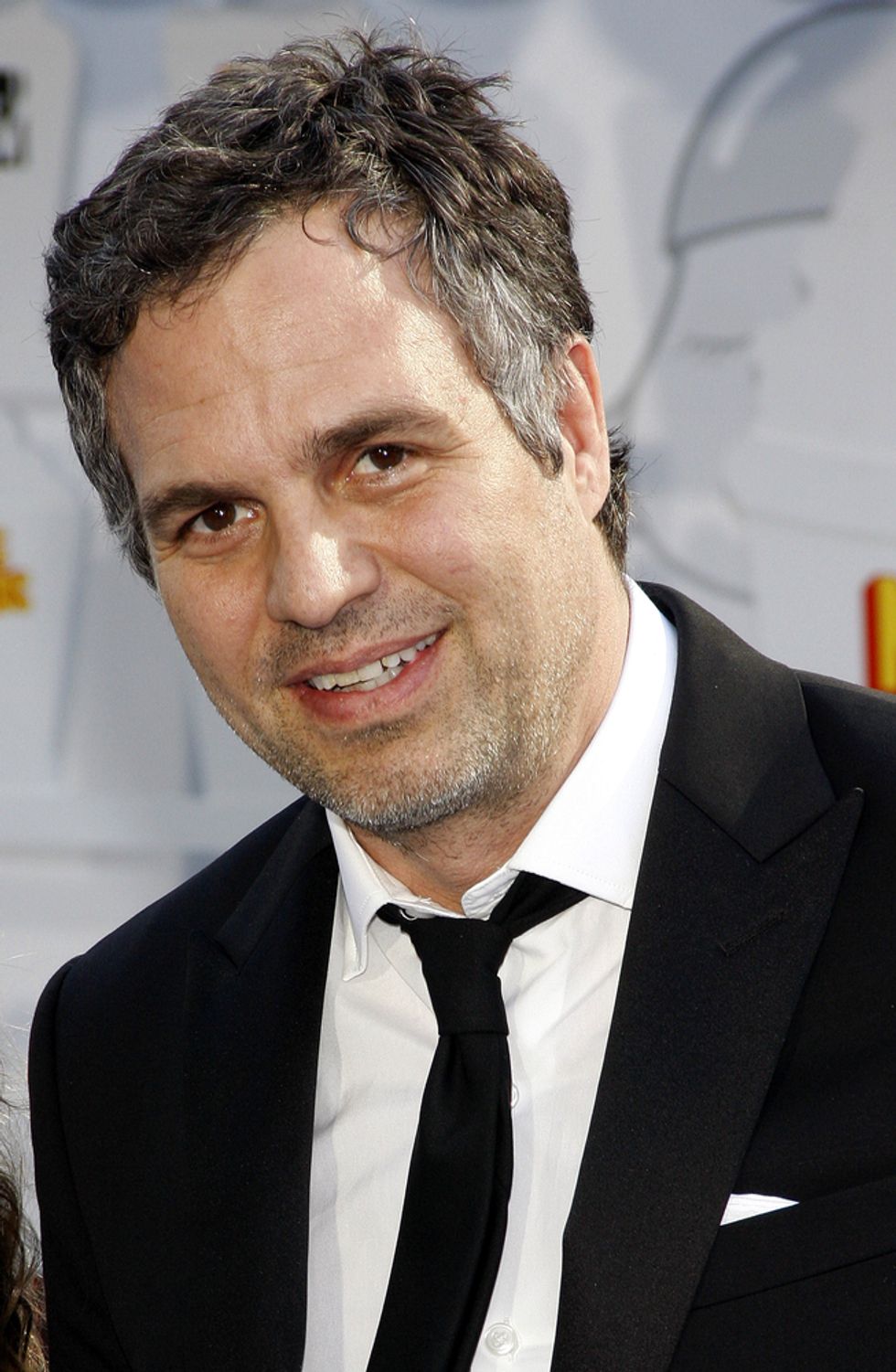 Actor Score:
94
Birthplace:
Kenosha, Wisconsin Hulk smash your social injustice! Aside from Ruffalo's appearances as The Hulk, or rather as Bruce Banner before he becomes The Hulk, he's also a known social activist. If you want to throw it back a little, he was even in 
Eternal Sunshine of the Spotless Mind.
You won't guess who Wyoming's celeb is...
Wyoming — Jim Beaver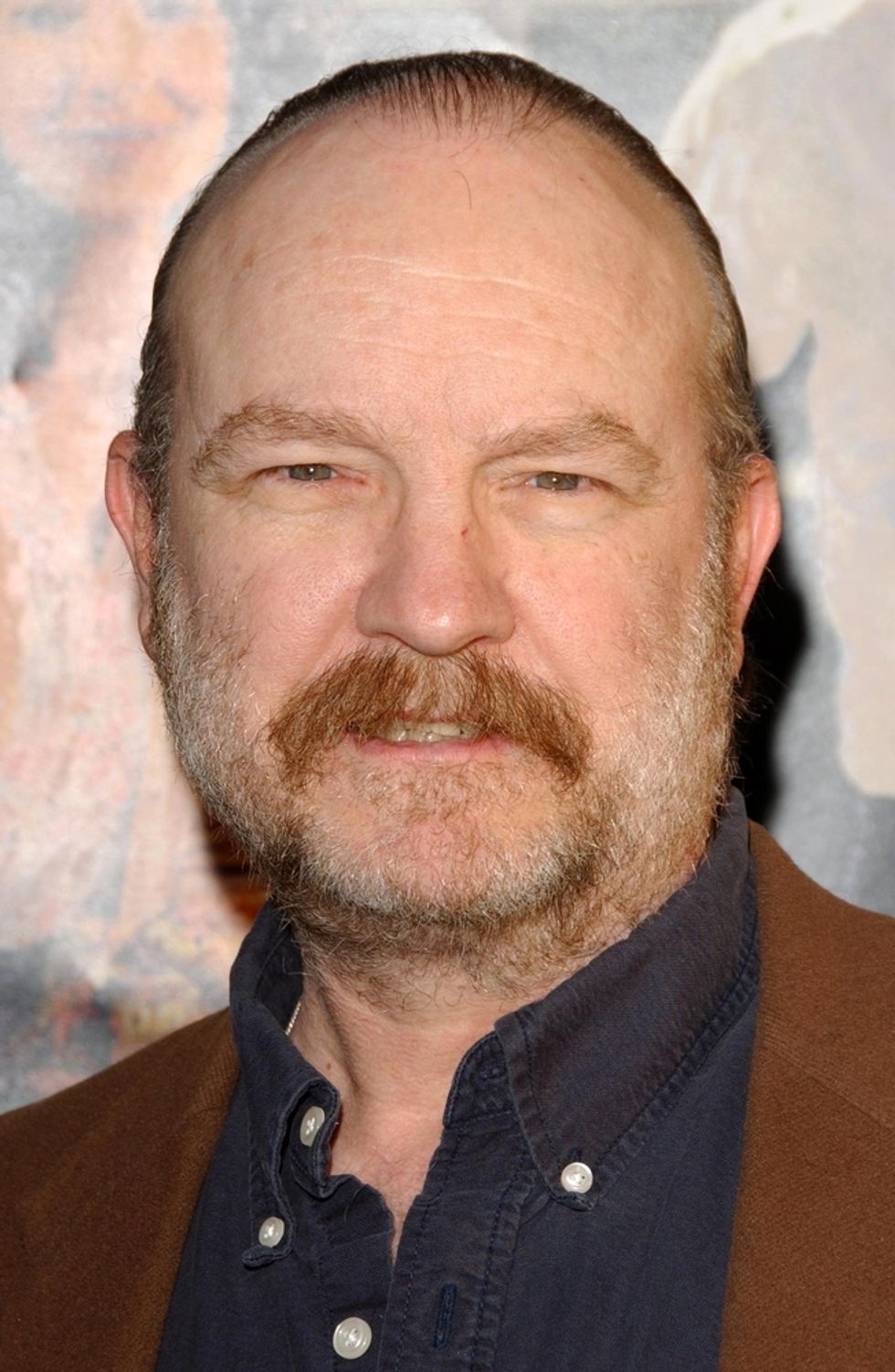 Actor Score
: 27.7
Birthplace:
Laramie, Wyoming Wyoming might actually be the last state I would think of, even if it wasn't the last one alphabetically. Beaver is best known for his role in 
Supernatural
, but he's also received acclaim for his role in 
Deadwood.
That's all, folks!