The holidays are here! And what a magical time of year it is– especially if you have kids. This is the time of year when traditions are formed, and memories are made. And while it can seem overwhelming if you're a parent, the joy you see on your kids' faces far outweigh the stress of the season.
No matter how organized you are, the holidays always seem to creep up on us — and if you don't act — your kids are sure to miss out on some of the holiday fun. If you're a working parent and your work allows it, this is a perfect time of year to use some vacation time to ensure you spend some extra quality time with the kids while they're on holiday break.
There is no shortage of fun to be had this time of year, but if you need some inspiration, here are some ideas to help:
Visit Santa Claus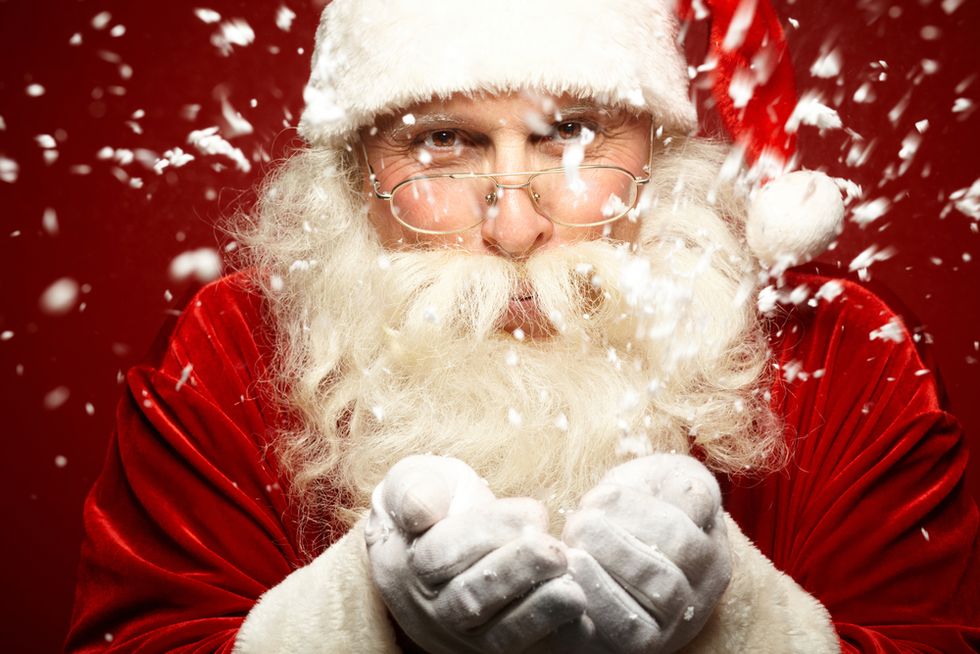 No Christmas season is complete without a visit to the big man in red. This a tradition that you honored when you were a kid, and you will carry on to when your kids have kids. And there is a Santa Claus everywhere you go these days: the mall, school, church, restaurants, etc. You don't have to work hard on this one.
Find the perfect Christmas tree at a tree farm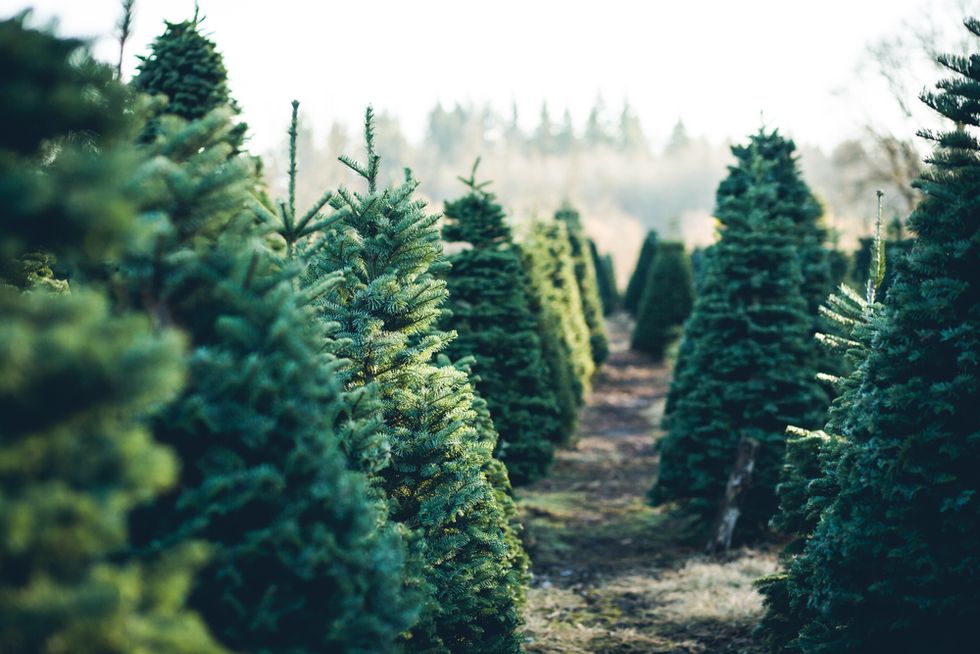 If you're into a real tree that is. Personally, I prefer the kind you store in a box all year because that's what I was accustomed to as a kid. However, there are many people who simply enjoy the very act of finding the perfect tree. I can see how this would be a fun, memorable event for the kids.
Decorate the house for Christmas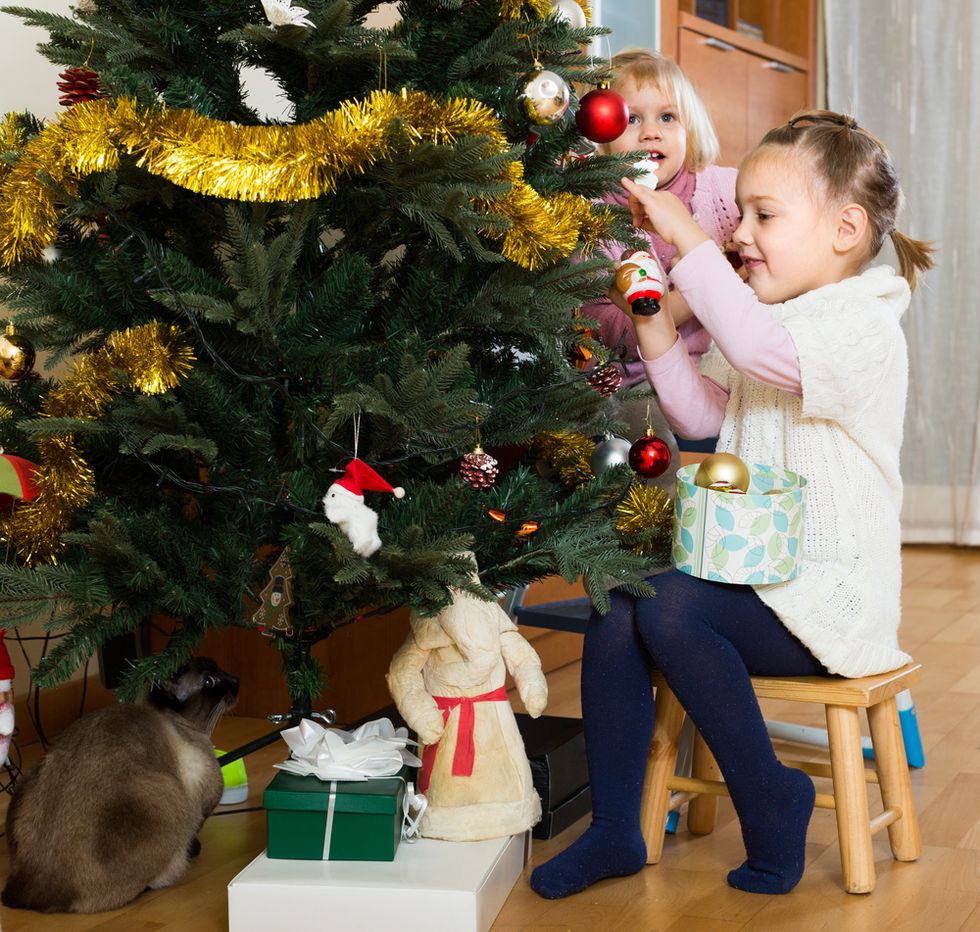 Children LOVE to help decorate. The Christmas tree, the stockings, the toy soldiers, the village. All of it! They want to help make their house magical for the season. And even though they don't have the same skills you have, you can always fix their work when they go to bed.
Elf on the Shelf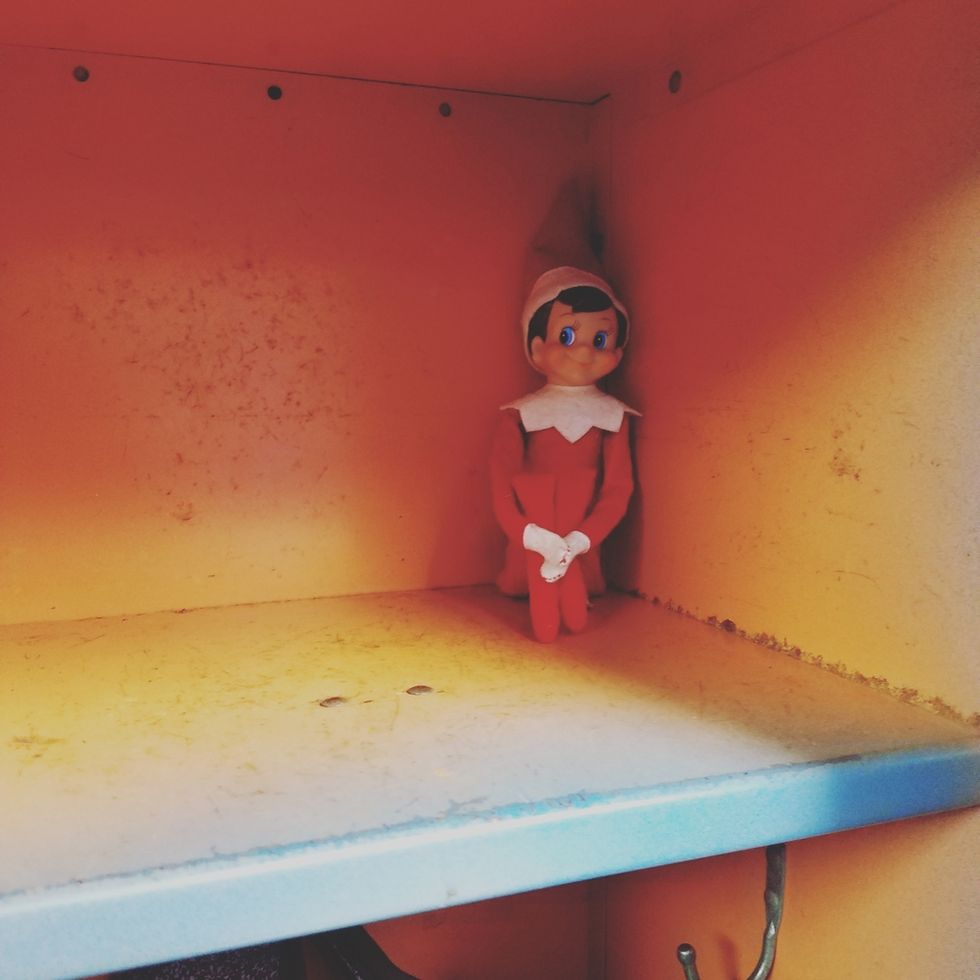 We needed the Elf on the Shelf like we needed a hole in the head, am I right?! However, the one good thing with the elf is that kids believe the elf is magical. Kids believe the elf will tell Santa if they are bad. And, if I am being totally honest, I have fun making our elf do some silly stuff.
Make a gingerbread house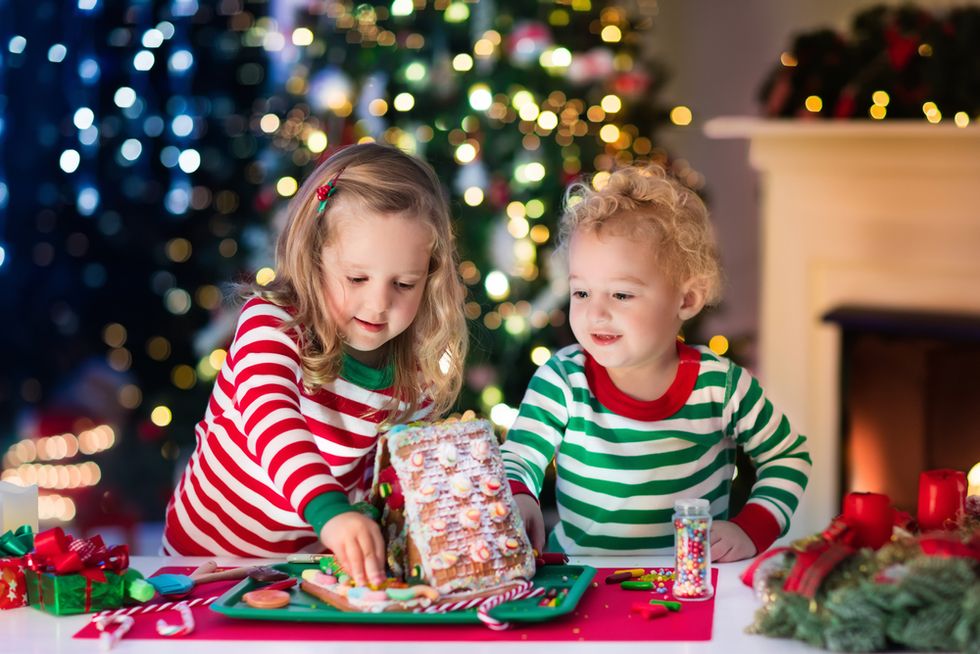 Oy vey. These things can be a nightmare. And bless your heart if you've ever made one from scratch. I've purchased several over the years and mine NEVER turn out like the image on the box. Just be honest with yourself and know that your gingerbread house — made with the kids' help — will look like it's melting. And that is totally OK! It tastes all the same.
Bake holiday cookies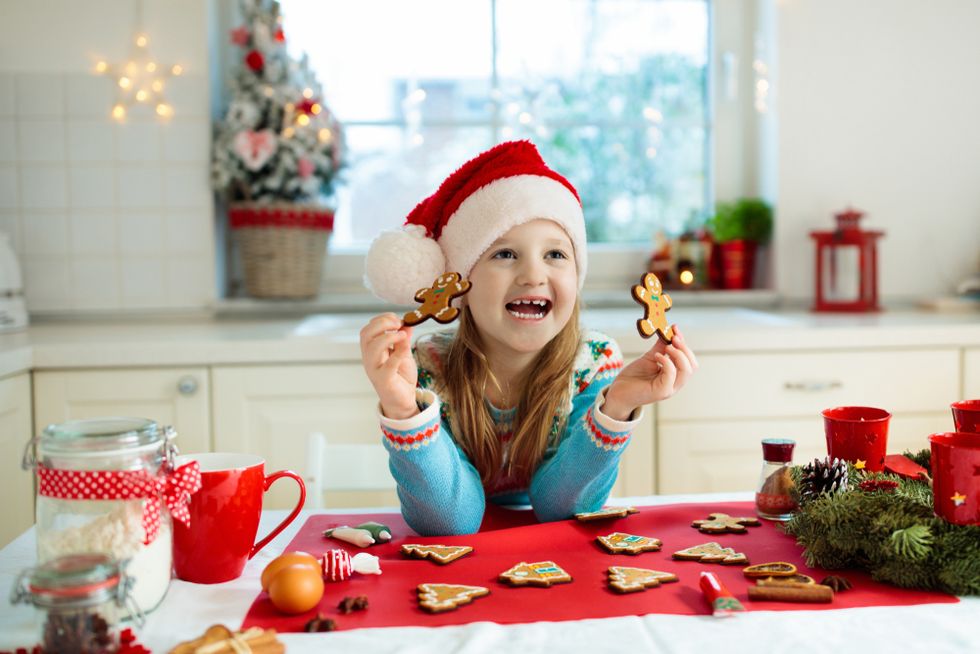 Easy, fun, and memorable! But, it's only easy if you buy the pre-cut sugar cookies that look like reindeers. The kids will be happy and your sanity (and kitchen) will still be in check.
Take a trip in the car to look at holiday lights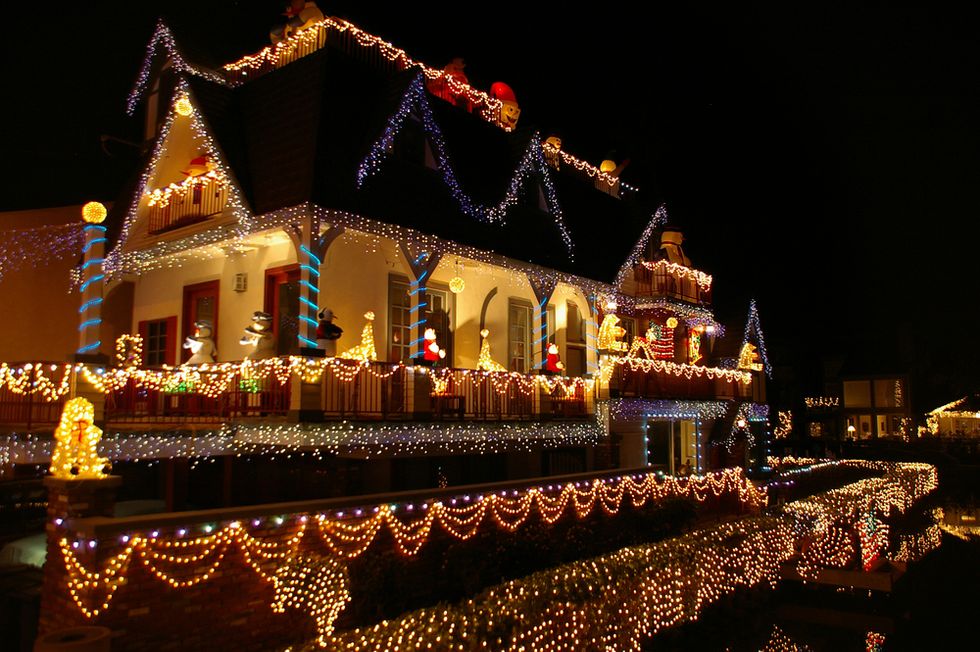 No holiday season is complete without a trip riding around the neighborhood to look at Christmas lights. This was one of my favorite things to do as a kid and my kids also enjoy it now. There seems to be a Clark Griswold in every neighborhood, and as an added bonus, it's free!
Build a snowman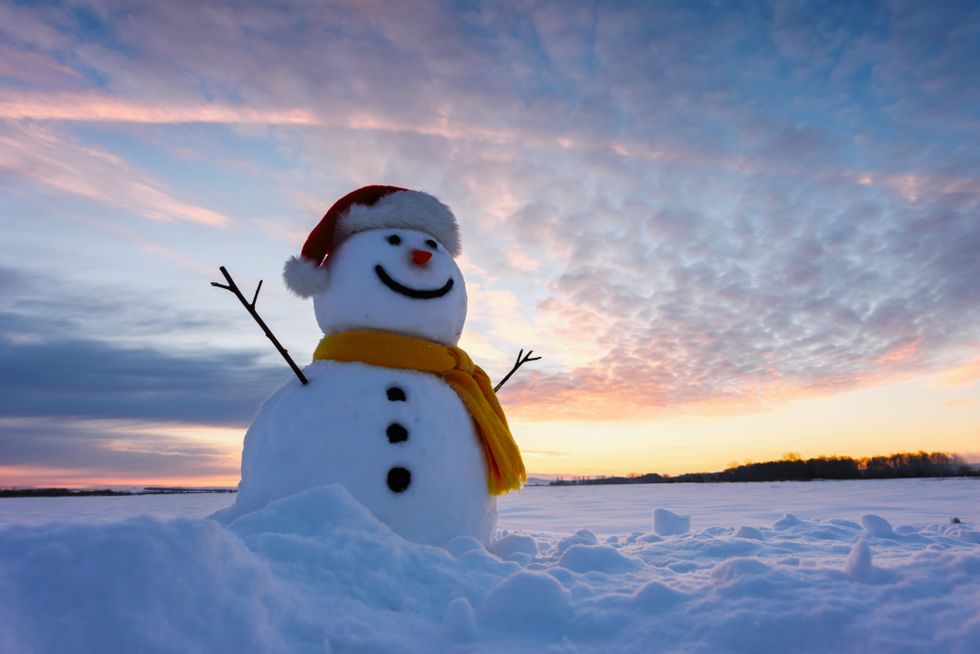 Snow permitting that is. Building a snowman with your kids is fun because kids love to roll around in the snow, make snow angels, and of course, have snowball fights while you do all the actual work. Even though I dread the cold, I still try to do this with my kids.
Go ice skating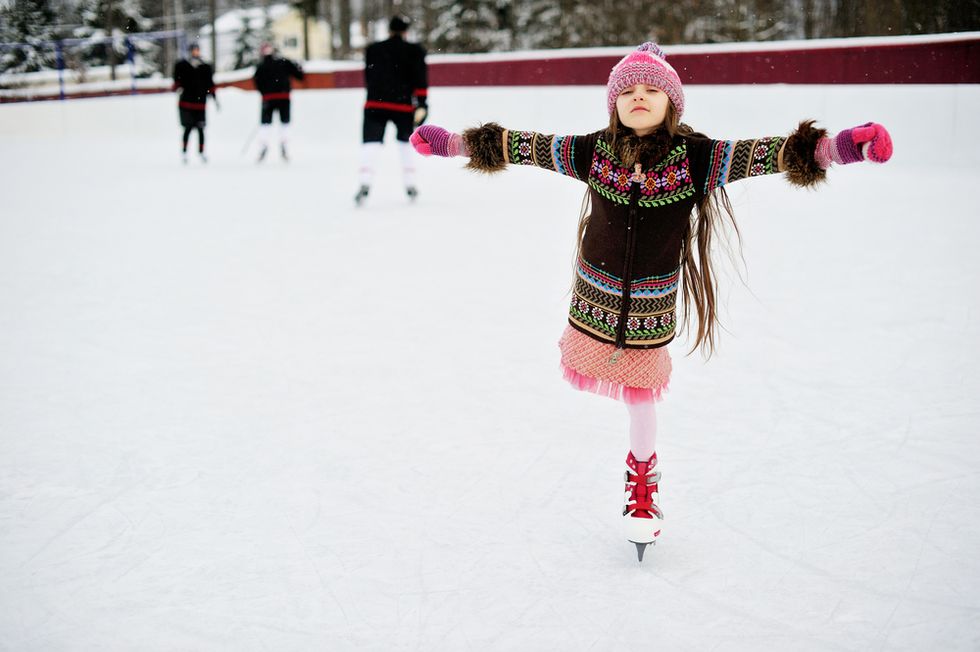 Our city recently added an ice rink and I couldn't be happier about it. Did I mention it has an overhang to keep the cold air and wind out?! And they serve hot cocoa! My family and I will definitely be hitting up our local rink during the holiday break. Even if your city doesn't have one, there is likely an indoor rink nearby to work on those skating skills.
Go sledding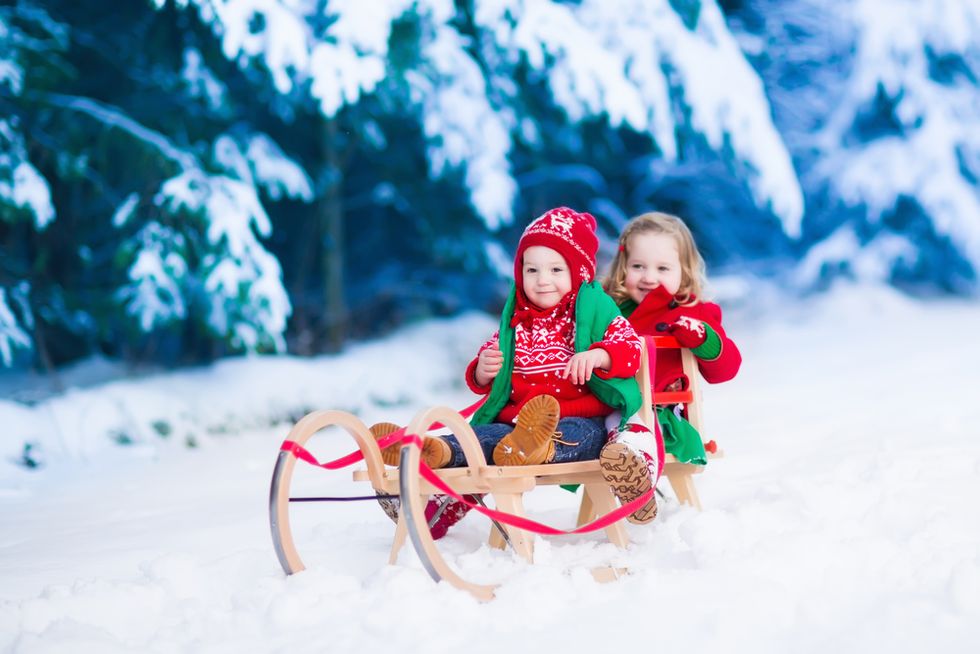 If you aren't much of an ice skating family, you can always consider sledding. Obviously, you need snow for this. And since I live in the Midwest there is never any shortage of snow this time of year.
Go skiing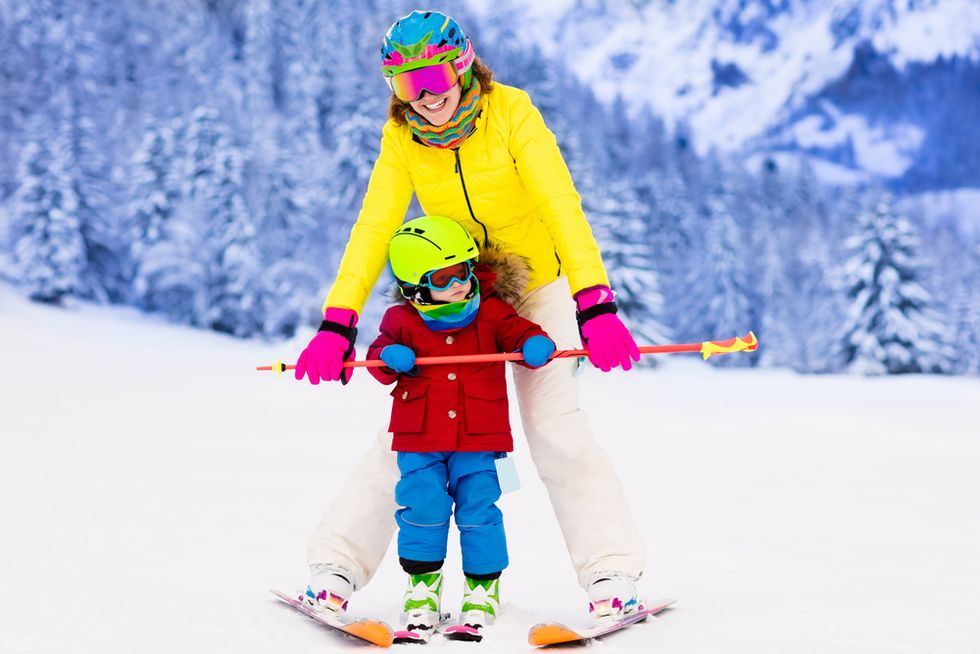 Because snow is there for us to make use of it! Skiing with the kids is good exercise and is also really fun. Even if you have to stay on the bunny hill, this is something they will always remember. And they will most likely want to do this every time it snows.
Go to a theater to watch a Christmas movie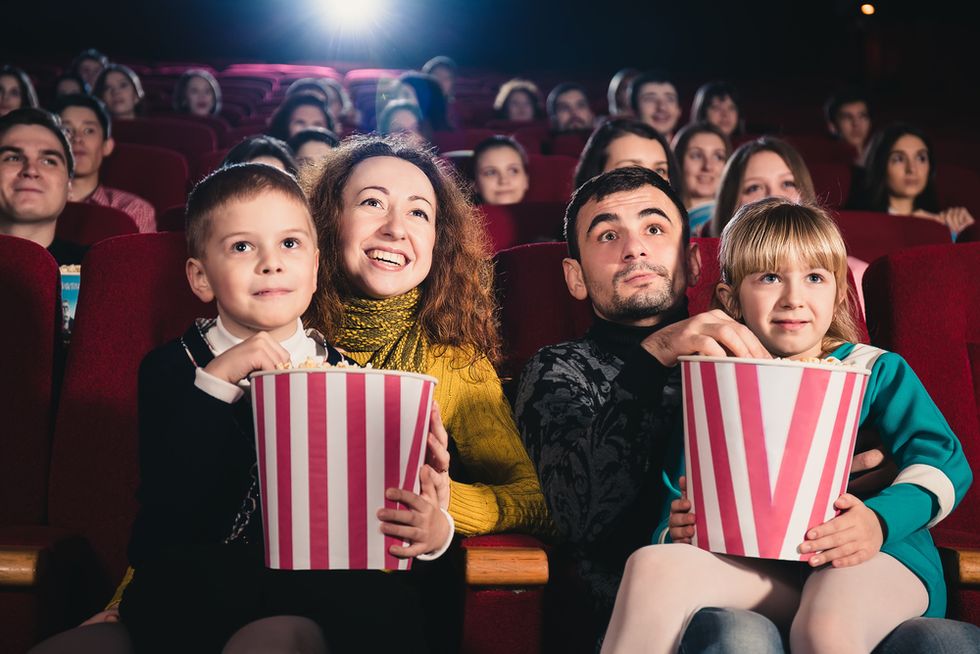 There is always a Christmas movie out in the theaters during the holiday season. And this year is no different. You could take the kids to see Dr. Seuss'
The Grinch
. Nothing beats a cute movie with popcorn and cuddles.
Paint an ornament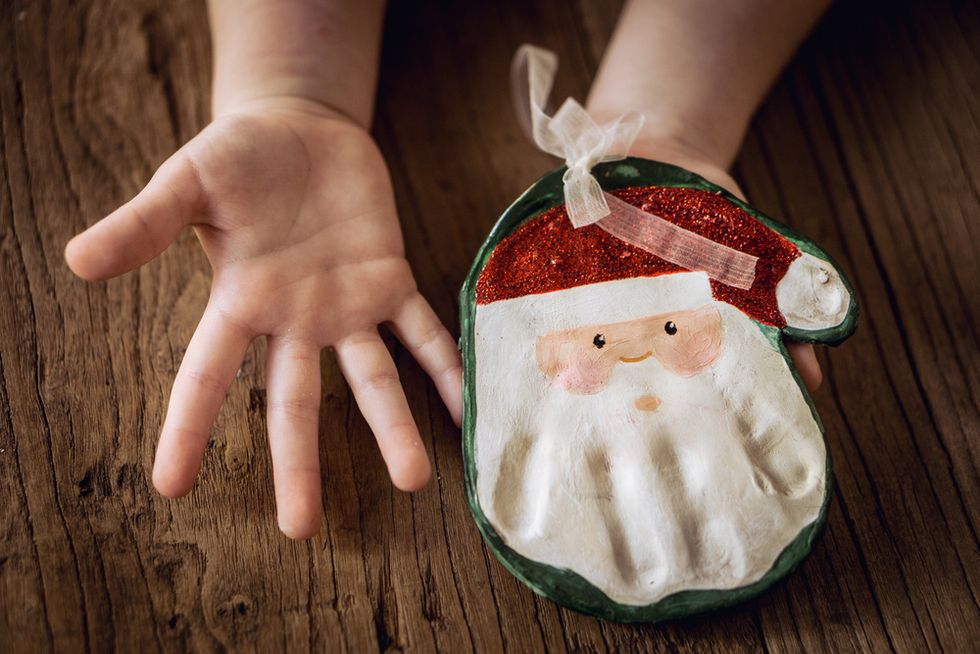 This makes for a fantastic gift idea for Grandma or Grandpa. It allows your child to do something crafty, serves as a gift, AND is something that is a keepsake. That's a win-win situation if you ask me.
Do Christmas crafts with the kids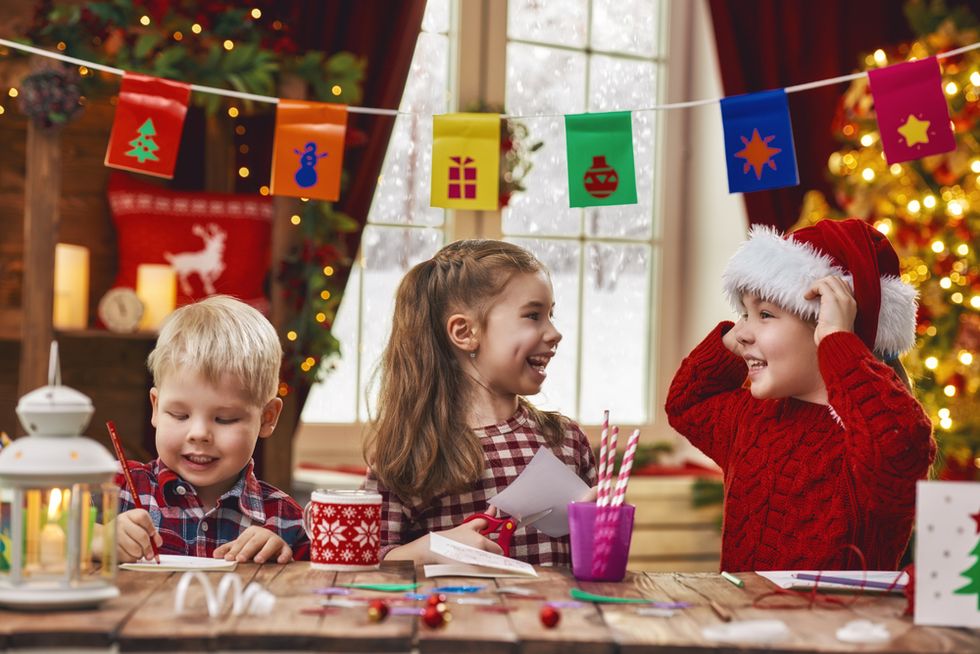 Even though they come home from school with cute artwork, it can be fun to incorporate some crafting at home that you can look back on when they're grown. You can find Christmas crafts at your local Michaels or Hobby Lobby, or anywhere that sells craft supplies.
Shop for presents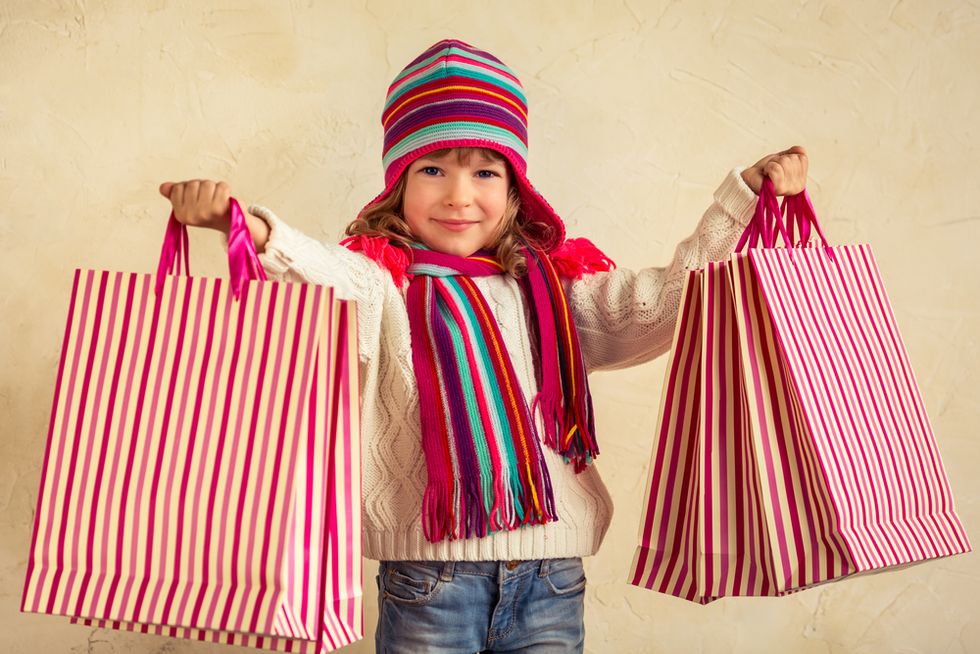 I have little girls and their favorite store is Target. Can you imagine that?! And since they are getting older, they understand that we have to buy presents for their teachers, their dad, and for other extended family members. And kids love to shop for presents — and yes — they always want something for themselves as well.
Have a lazy PJ day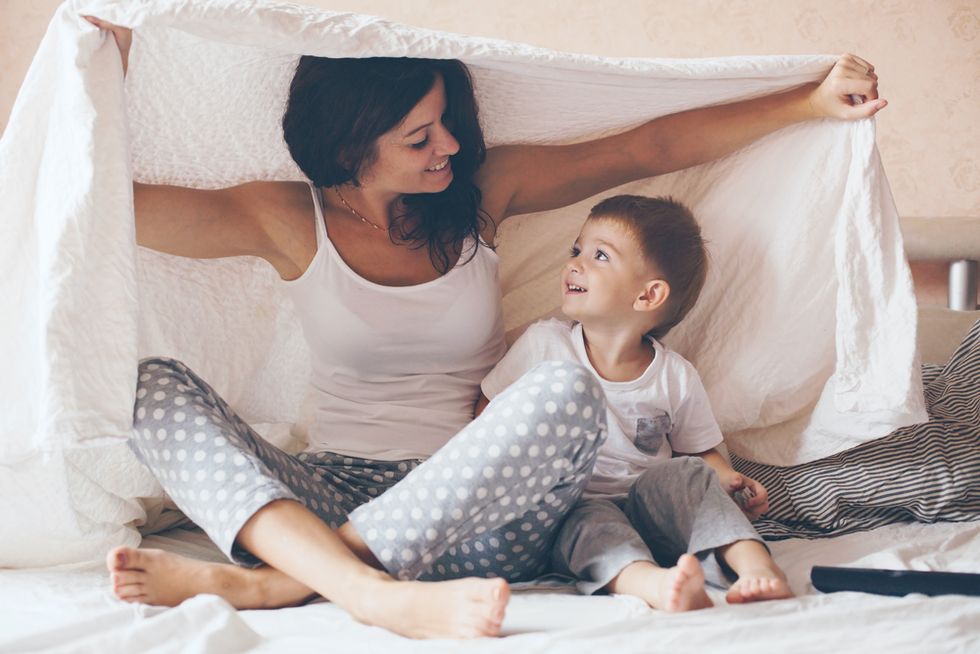 With all the hustle and bustle it's nice to have a day to just do nothing. While the kids are on break, it's a great time to pick a lazy day and just veg out and do nothing. Except for maybe watch TV and eat junk food.
Take a mini vacation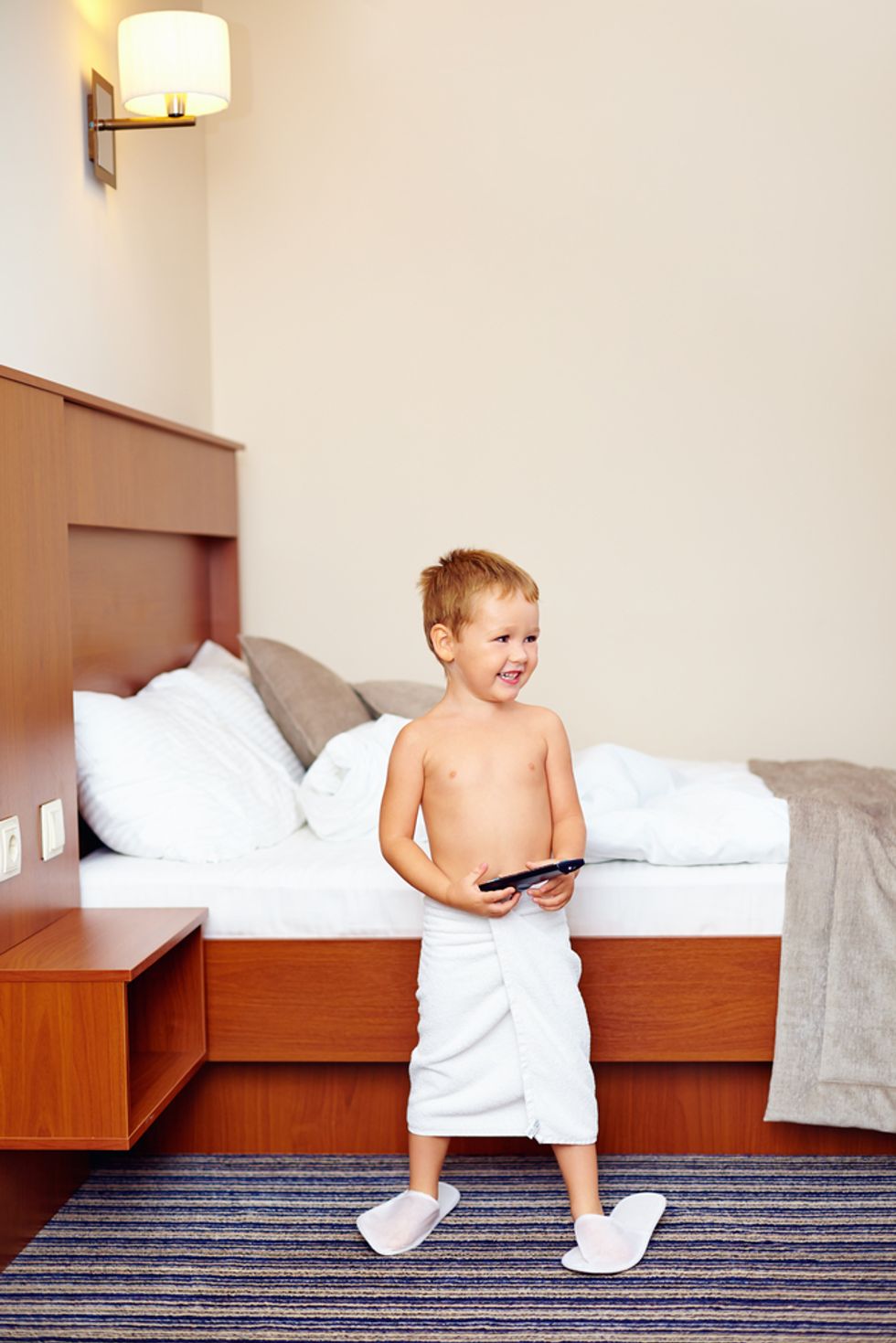 Sometimes we want to escape for a weekend away. The best time to do that is when the kids are off from school. Even if it's a matter of staying in a hotel and swimming in the indoor pool. Kids love staying in hotels. And parents get a break from cleaning the house.
Host a play date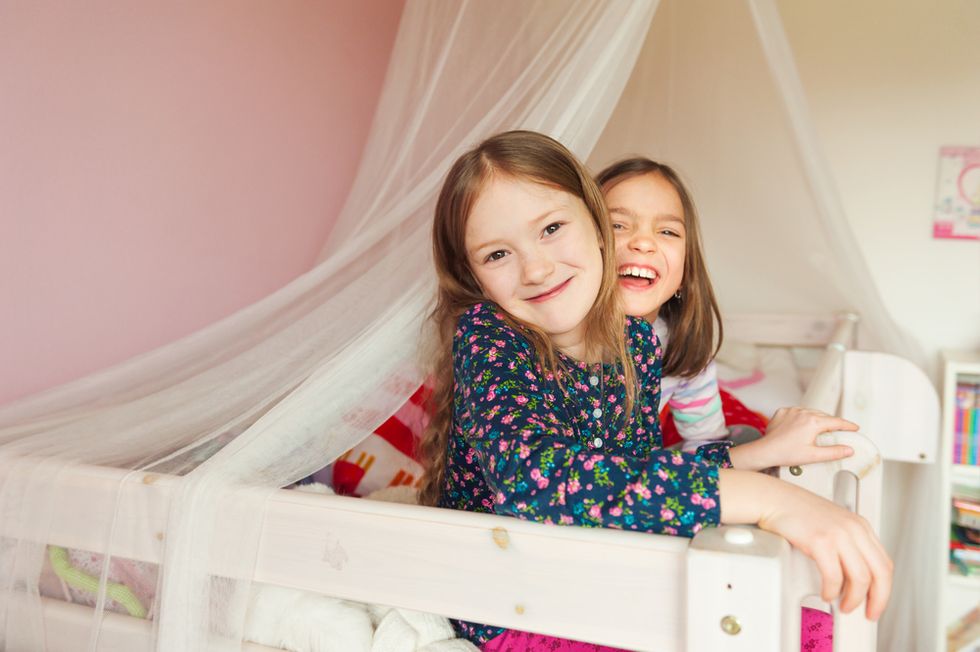 Obviously, you can do this any time of the year. But kids get cabin fever when it's cold outside and having a play date can help alleviate some of that pent-up energy kids get.
Have a holiday slumber party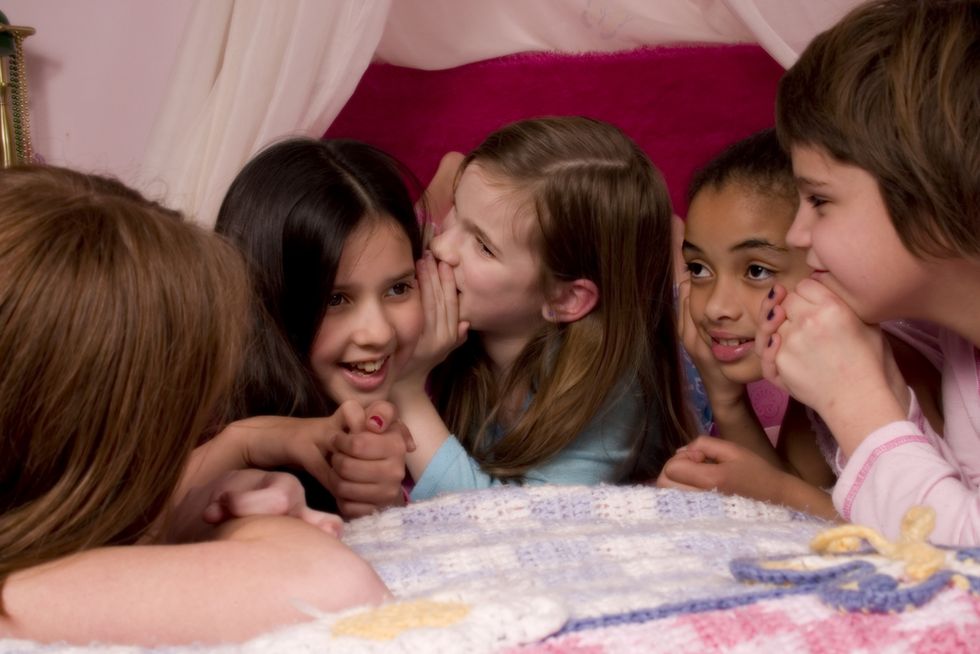 Kids love having slumber parties. And when they don't see their friends for a bit, they miss them. It makes sense to throw a slumber party during the holiday break.
Go to the mall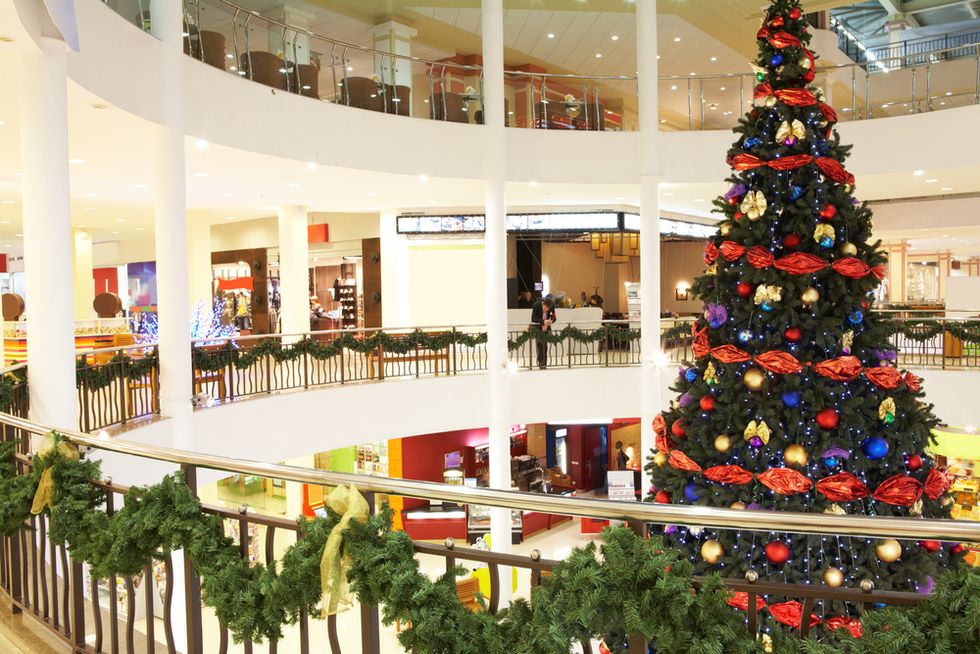 The mall is always a great escape from the outdoor cold. Kids love the mall, and there is always something new to see. Plus, the mall will be decorated with beautiful Christmas decorations during the holiday season.
Play Christmas music and have a dance party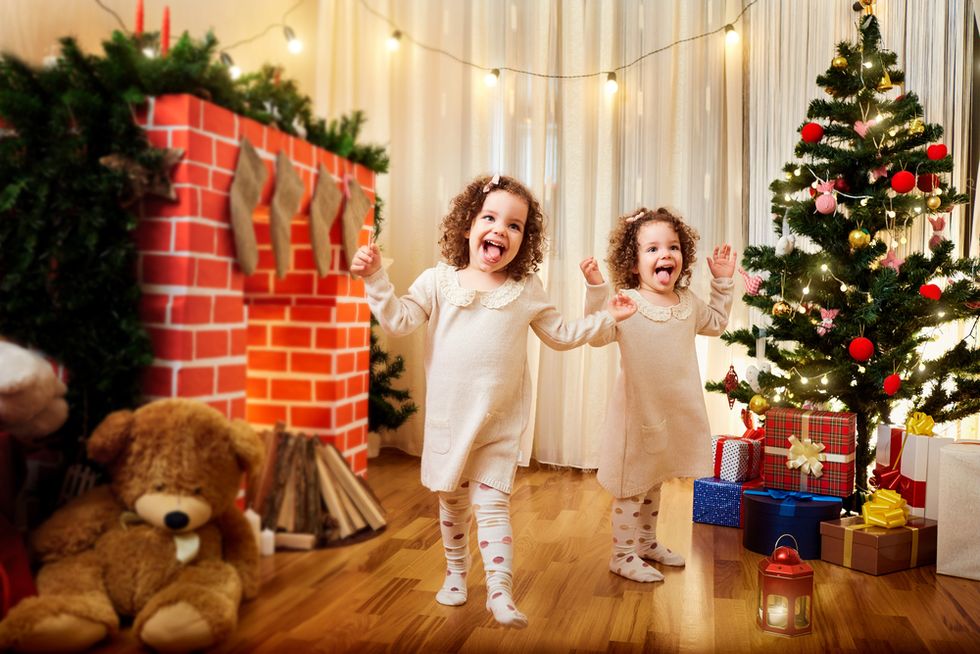 "Jingle Bell Rock," "Santa Claus is Coming to Town," oh, the holiday music. Kids love it, and Moms love it! It's fun, festive and it is a great way to make memories. Throw on some music and dance your hearts out.
Go to a local museum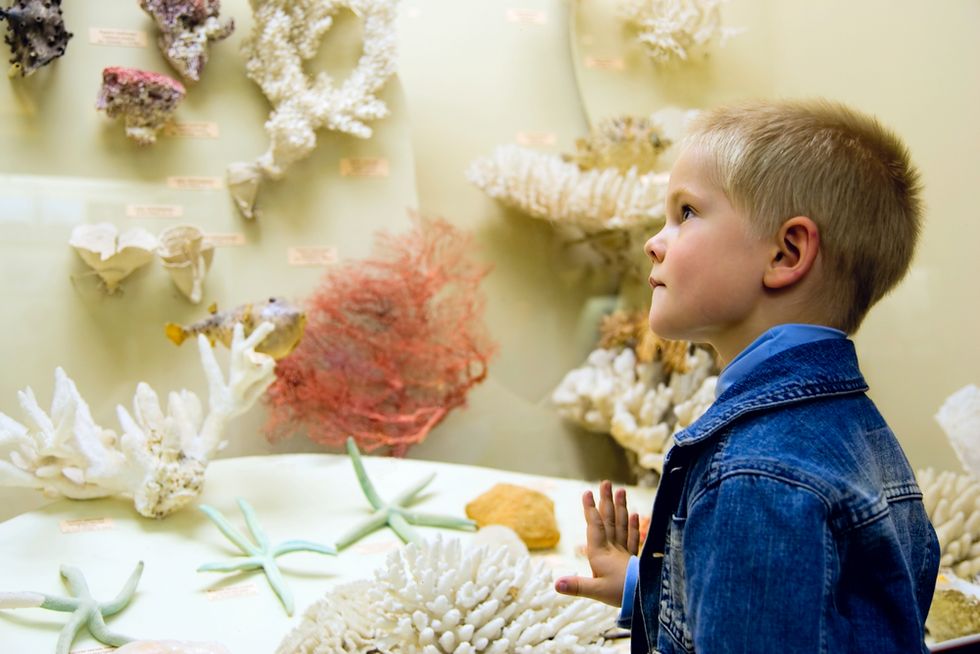 If you want to escape the cold and the kids are bored (because they are always bored), then visiting a local museum is a great time to explore the arts. It's something different from the norm.
Play board games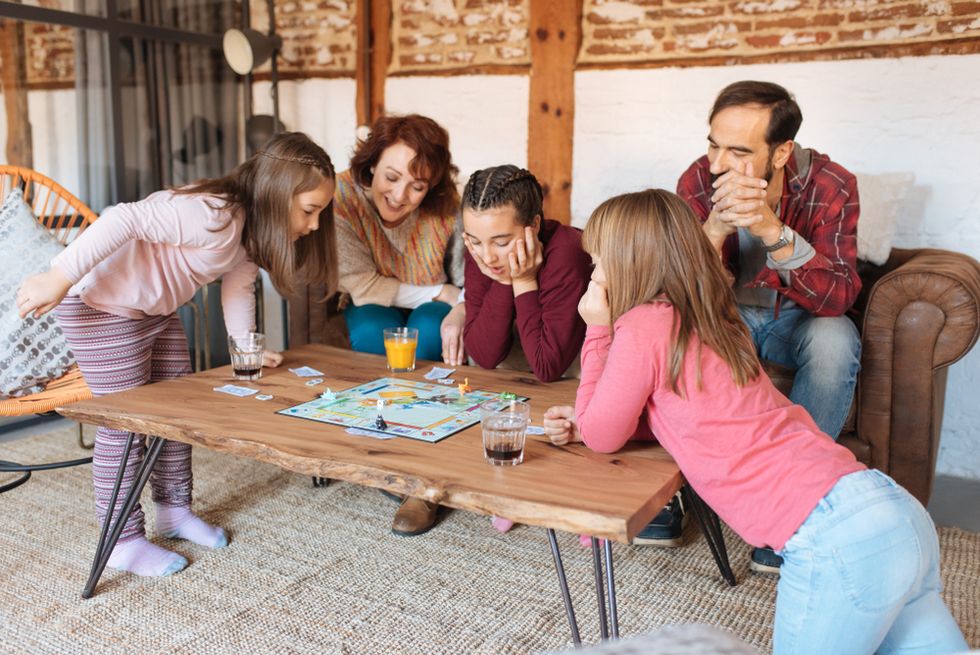 Think about the games you played when you were a kid: Life, Monopoly, Candyland, Scrabble; the core board games that all kids seem to love. So why not pull out a game and play as a family?
Take a trip to Build-A-Bear Workshop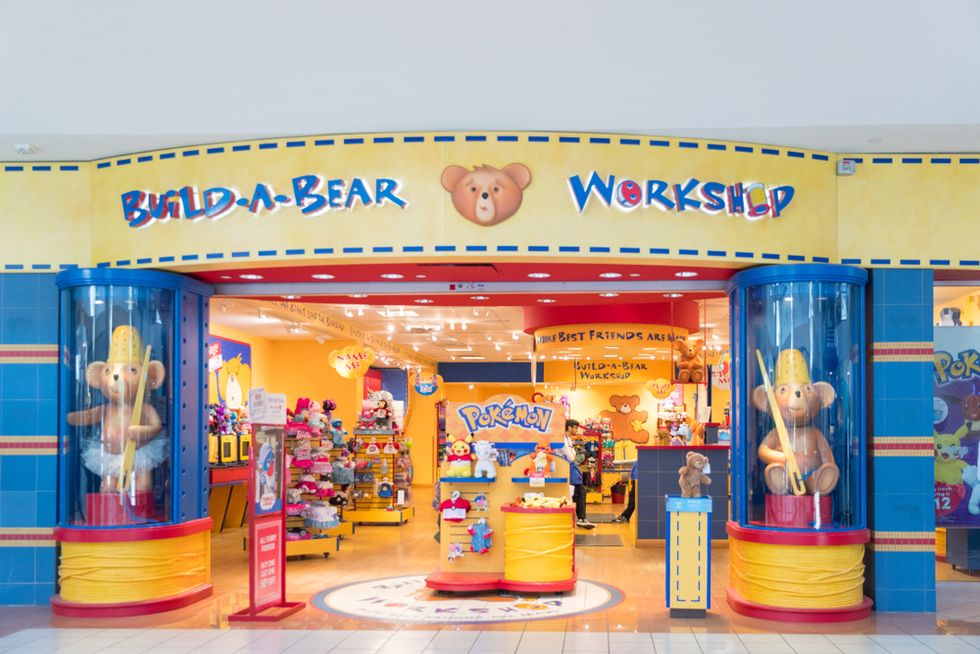 What child doesn't love to pick out a stuffed animal, watch it get stuffed, and name it?! You can even buy clothes and make a birth certificate. Kids love having control, and taking them to a Build-A-Bear Workshop affords them many choices.
Go to a jungle gym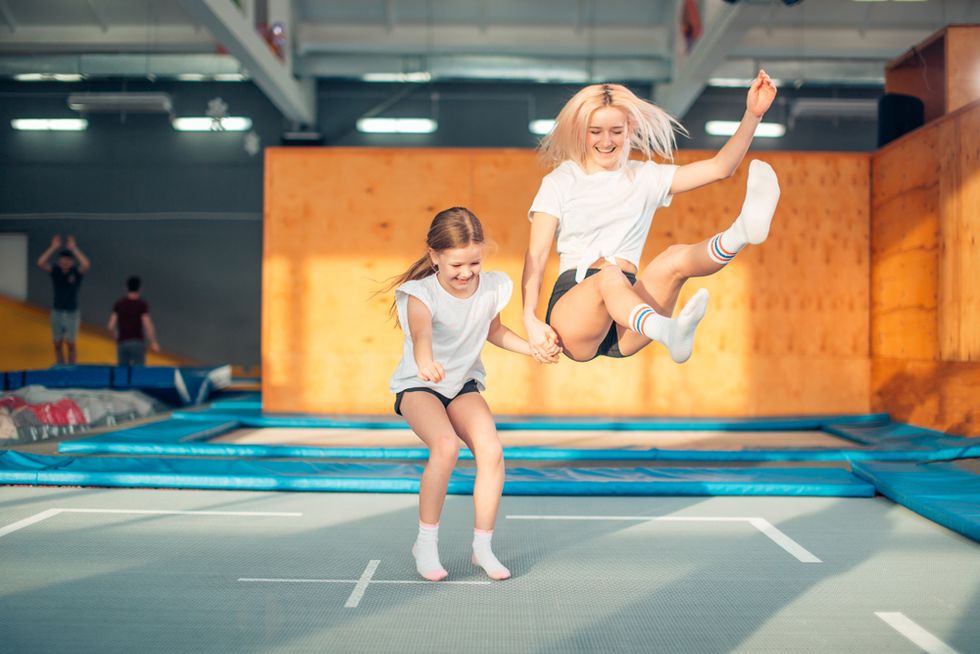 When I was a kid, the park was the only place for me to run and play as a kid. Oh, and maybe the McDonald's play area. Nowadays, kids have a plethora of choices. There are indoor trampoline parks, bounce houses, indoor rock climbing, and even Ninja Warrior style drop-in classes at local gyms for kids. A little something for every kid!
Go see a local play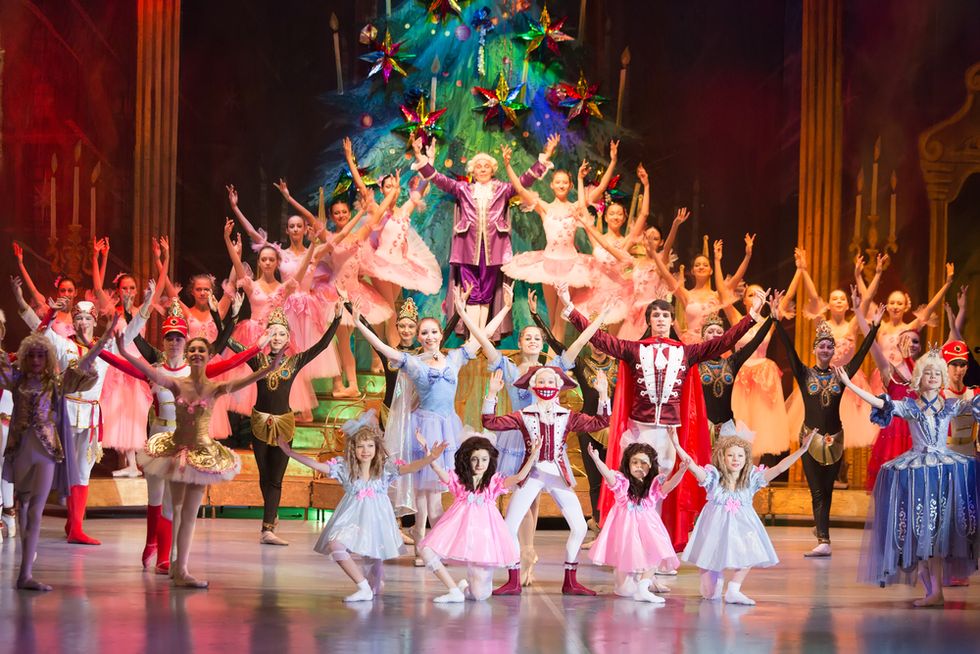 The
Nutcracker
is a popular one this time of year. Depending on where you live, surely there is a production taking place this very minute. And this is a traditional play that your kids will really enjoy.
Create a holiday Advent calendar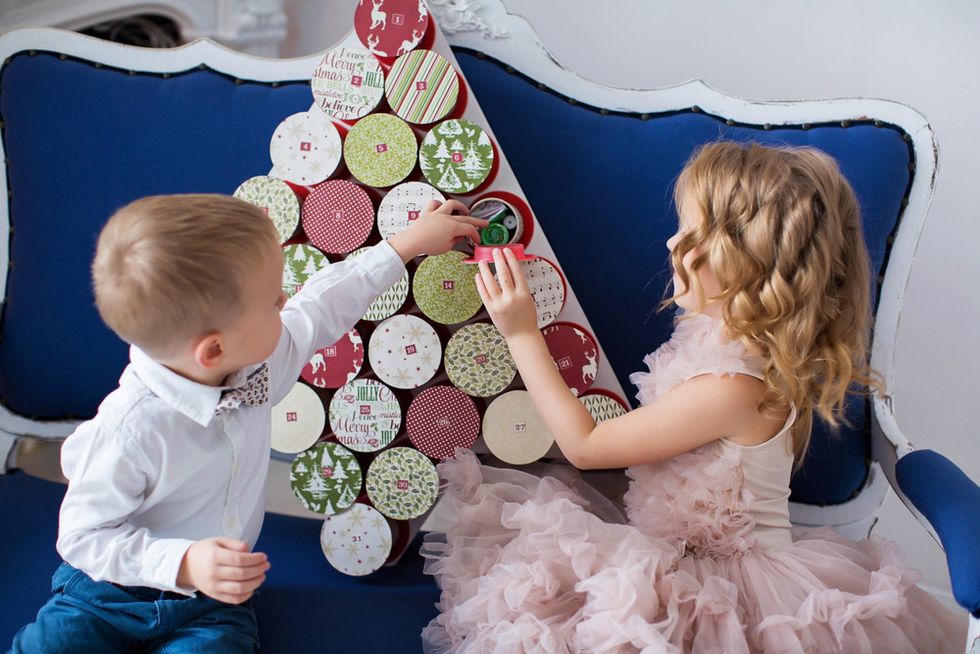 The countdown is on, people! We all need this, not just the kids. And children love checking off the days in the season leading to the big day when they get to open all their presents.
Go to local holiday events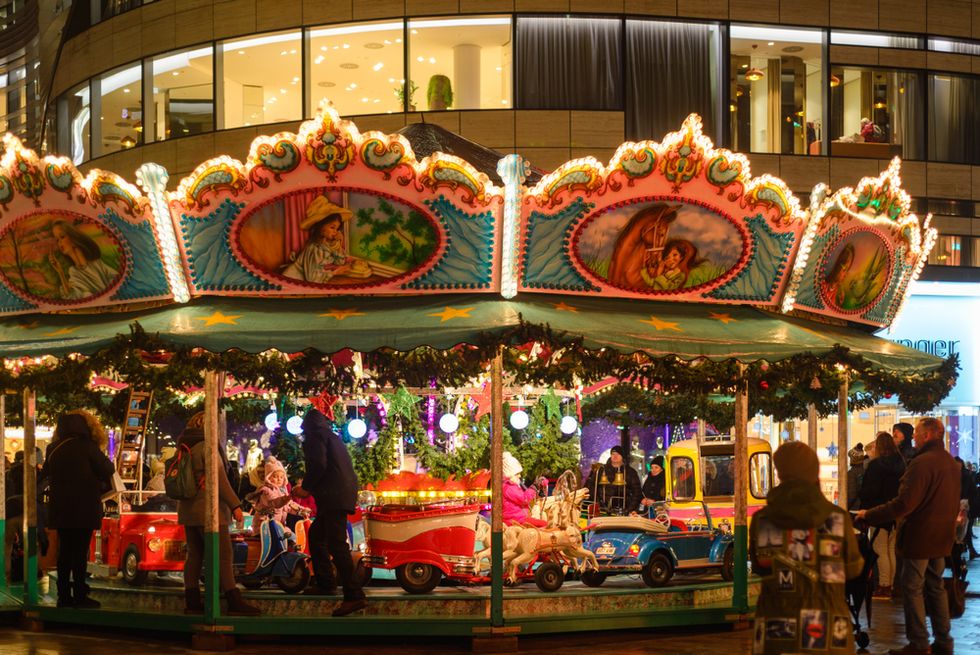 Every town has its own events. Check out your city's website to see what is happening around town. There are always local events taking place to ease family boredom.
Have an indoor scavenger hunt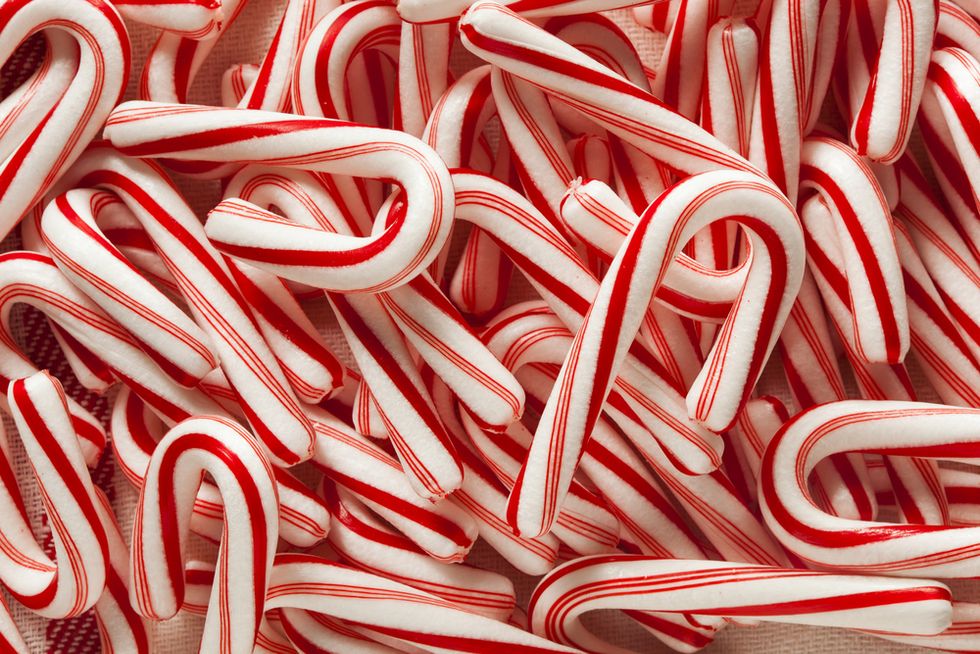 Hide some Christmas candy around the house and let the kids find it. Candy canes are great to hide because they are colorful. This can be done at any time, really. And my kids love playing anything involving hide-and-seek.
Let the kids stay up on New Year's Eve and watch the ball drop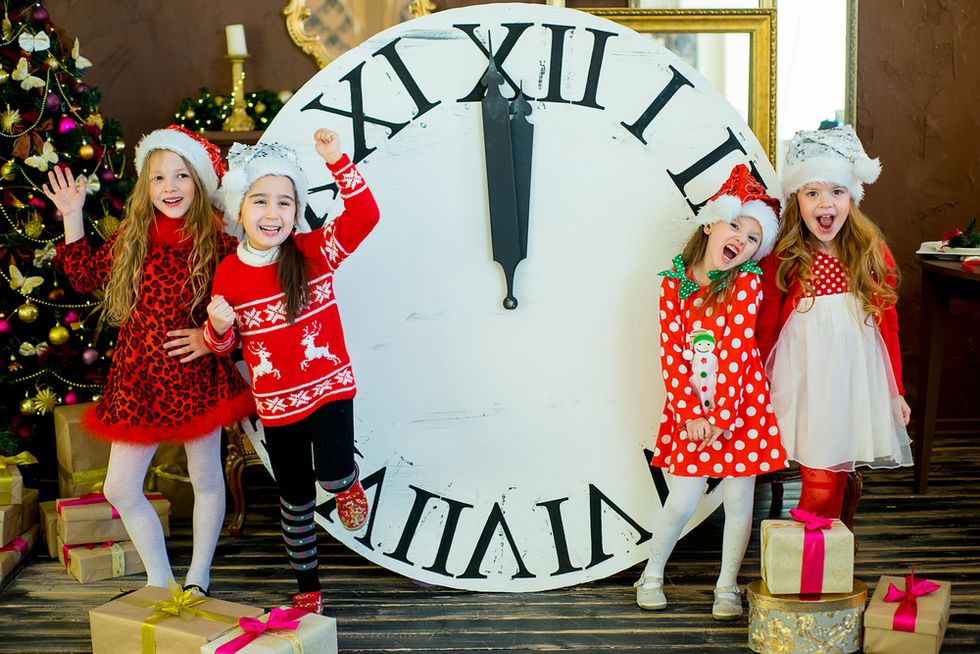 My kids would never sleep if I didn't enforce it. New Years Eve is perfect to allow them to try and stay up for the countdown to the new year. You can even serve them sparkling juice to imitate a real cocktail.