There's a comic from Babble that has been shared more than 43,000 times and counting because parents everywhere can relate to it all too well.
It shows the way moms and dads may often be received when they're in everyday scenarios — and for some, it's a painfully accurate portrayal of a frustrating double-standard.
It's not going too far out on a limb to say that moms and dads get different treatment when they're with their kids.
As the stereotypes go, dads are the "fun" and "clueless" ones.
Meanwhile, moms are the ones who set the structure of the household.
Honestly, neither stereotype is too flattering, nor too honest, a portrayal of who moms and dads really are.
Fortunately, people ARE addressing the issue. Further, they're doing so in brilliant ways that make the discussion feel less like work.
At the doctor's office: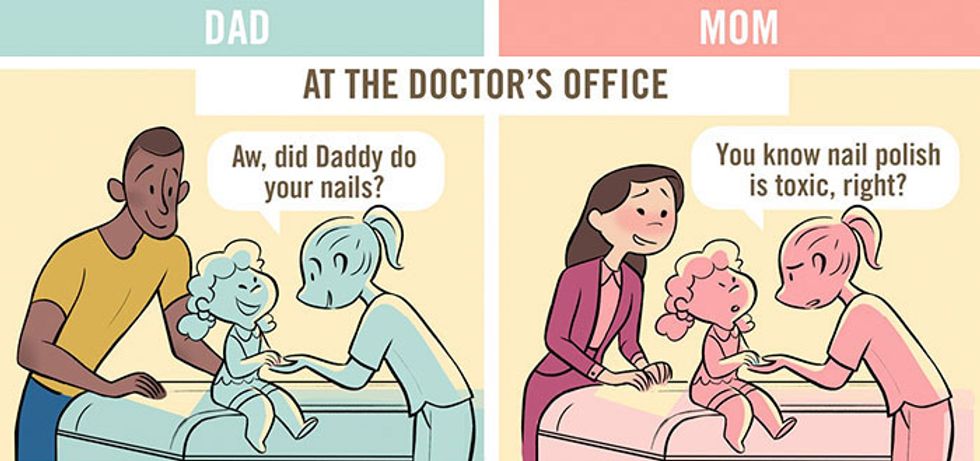 via: Babble
Getting your hair cut: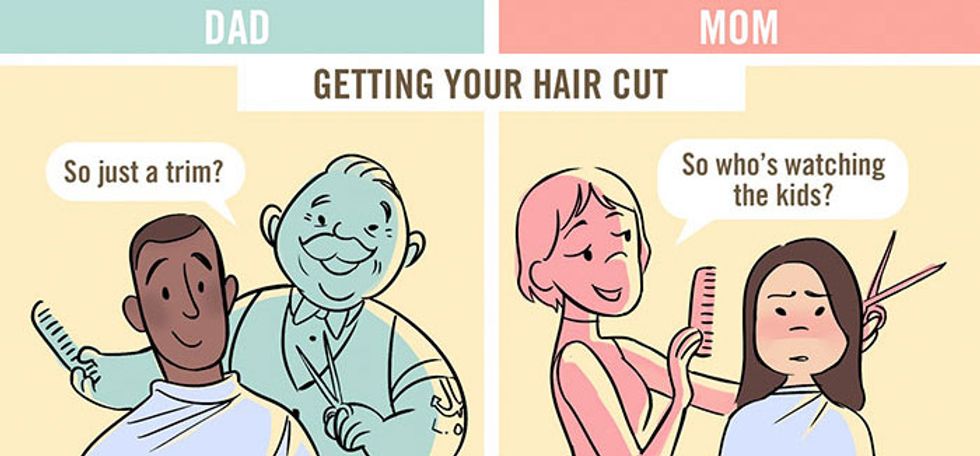 via: Babble
At the grocery store: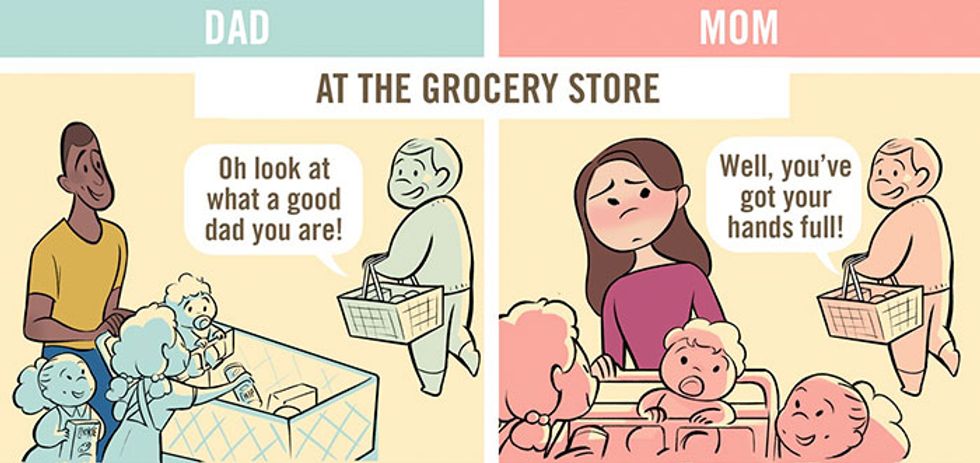 via: Babble
Out with your friends: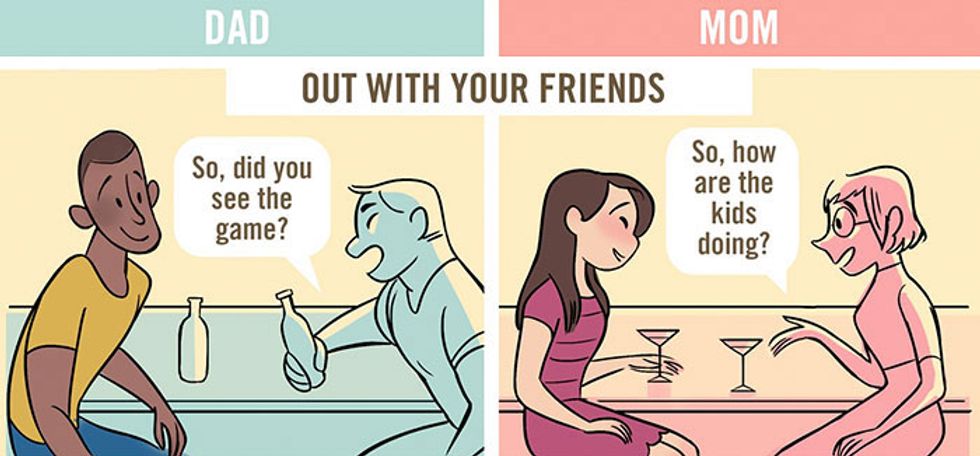 via: Babble
At the park:
via: Babble
More than 1,400 people left comments and shared their own experiences... They're overwhelmingly positive, but also incredibly eye-opening, as you'll see!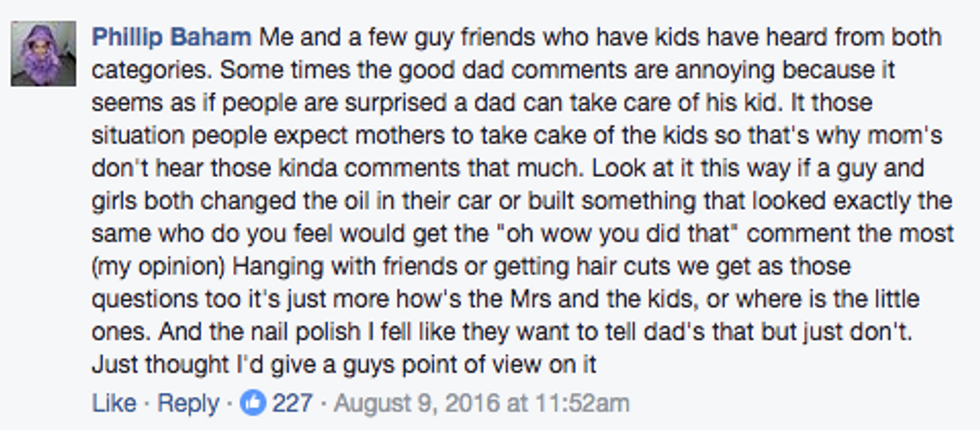 What do you think? Are mothers viewed more critically than fathers, who are often given credit for simply showing up?