Get your tissues ready folks, because this is one hell of a tear-jerker story.
Here we have the tale of Merrill, a 3-year-old Pit Bull cross, and Taco, an 8-year-old Chihuahua mix. The pair were both abandoned at the Rocket Dog Rescue center at around the same time in 2014 and, after both suffering from health complications, they quickly became inseparable.
Keep scrolling to hear Merrill and Taco's full story and the bitter-sweet ending to their heartwarming friendship.
Too many dogs are living out their days in animal shelters.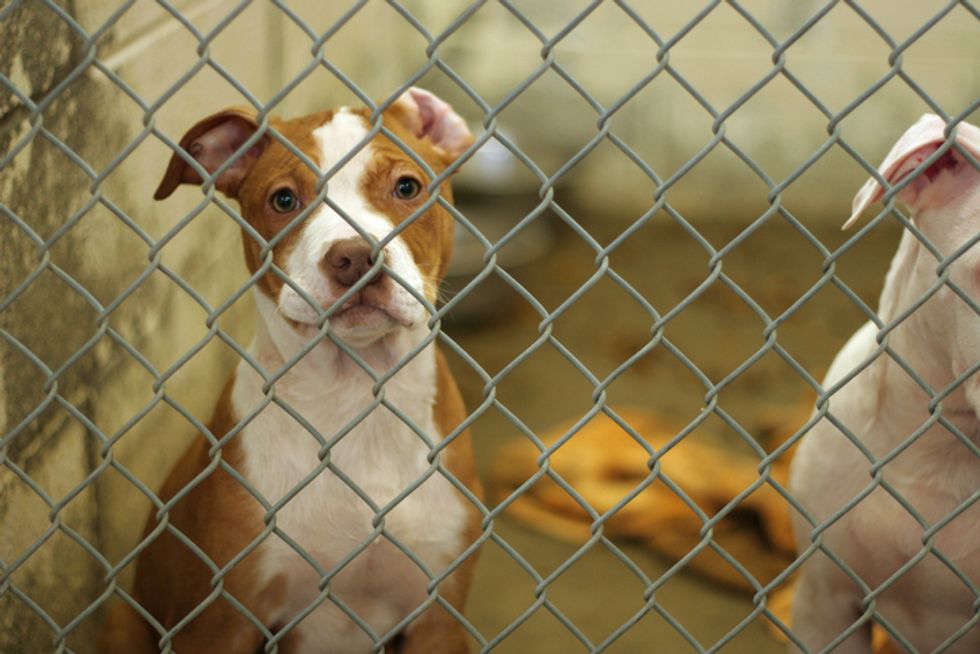 According to
statistics by the ASPCA
, approximately 3.3 million dogs are surrendered into animal shelters nationwide every single year.
A dog isn't just for Christmas...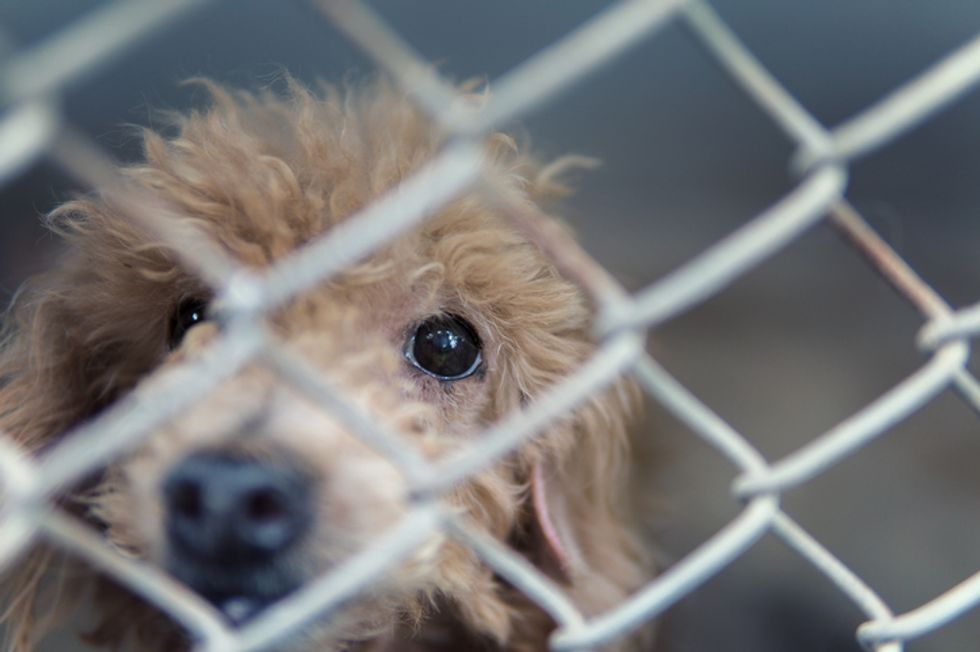 But sadly, too many of us don't realize this and are quick to give up our pooches once we've grown bored and tired of them.
And, even more heartbreakingly so...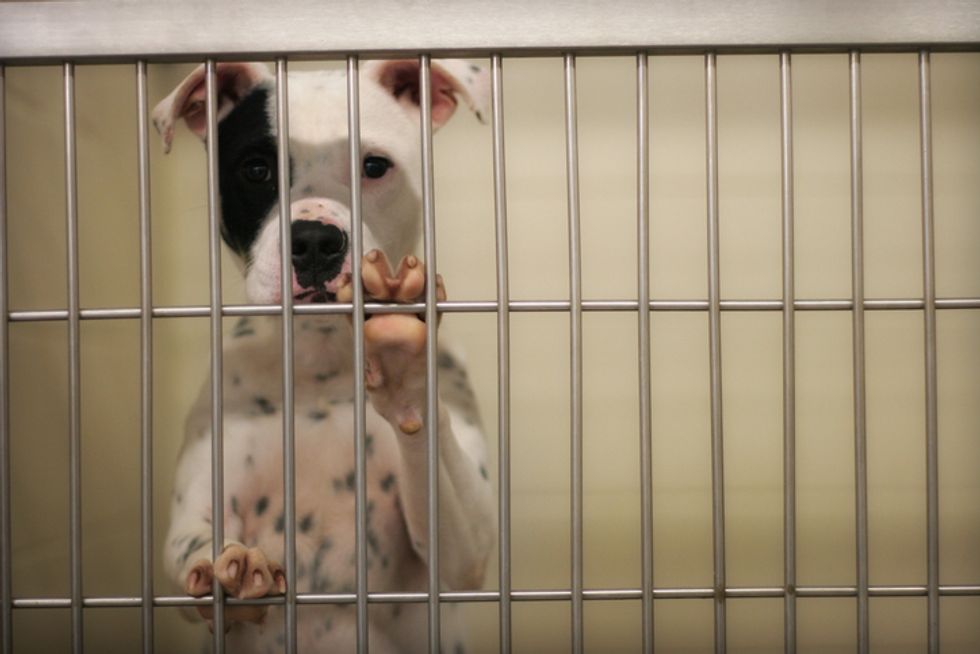 Around 670,000 of these pooches are euthanized every year, as a tragic result of never being adopted.
An animal shelter is no home for a dog...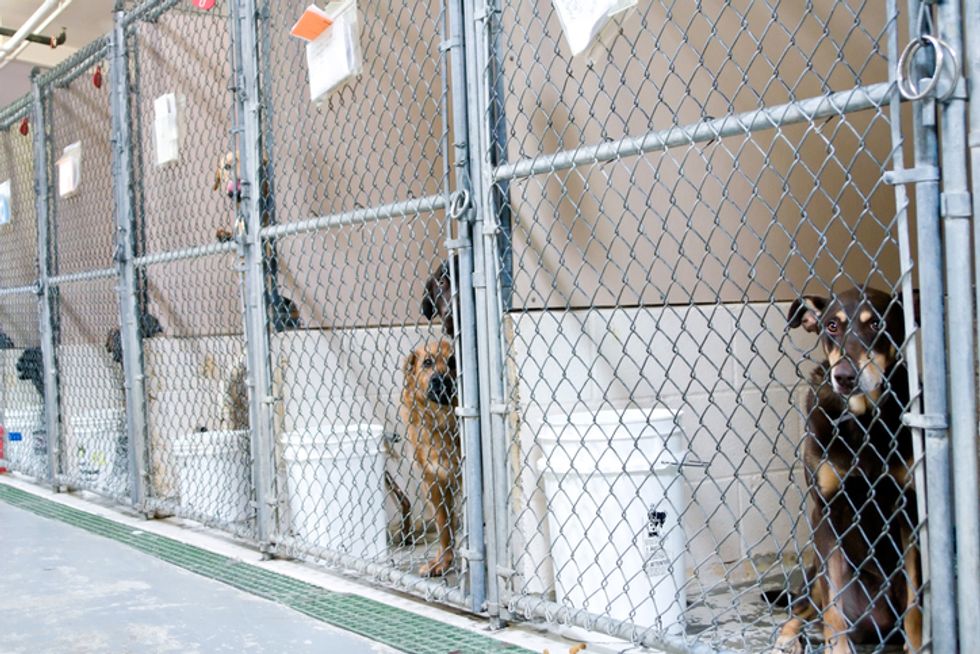 The permanently unsettled, and somewhat chaotic and overcrowded environment of a shelter can cause great stress to our poor pooches.
And, in these kinds of situations...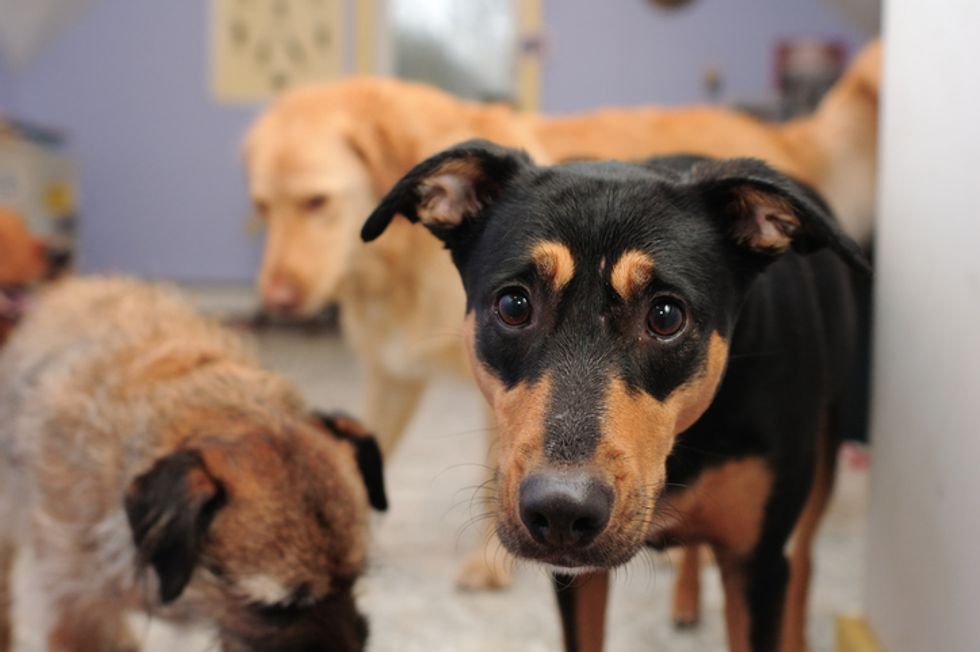 It isn't uncommon for the dogs to find comfort and solace within one another.
Dogs are known for their fiercely loyal nature.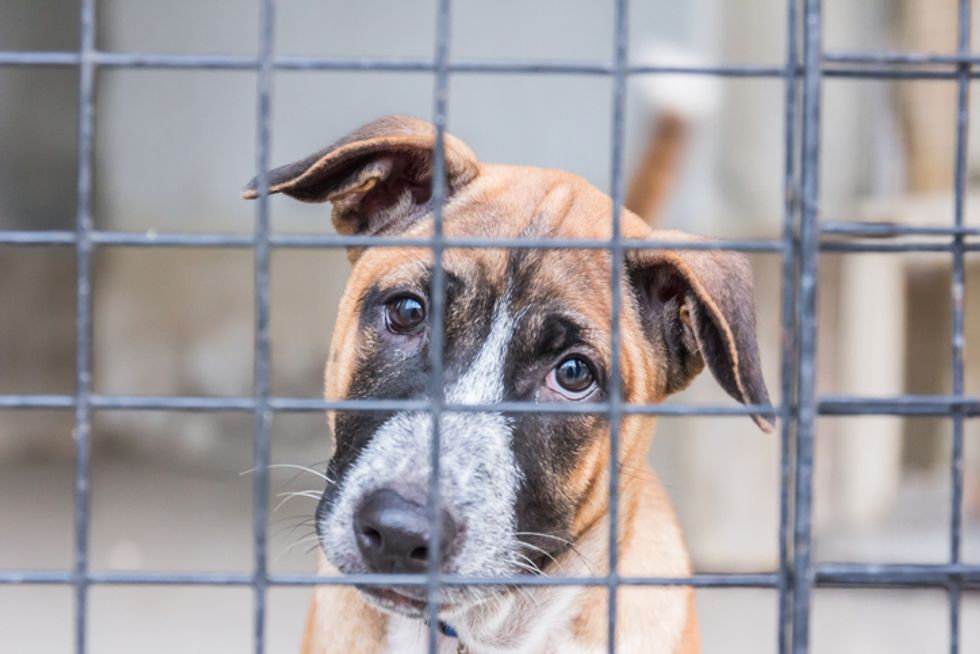 And, when they don't have a human to throw this loyalty towards...
They will throw it into each other.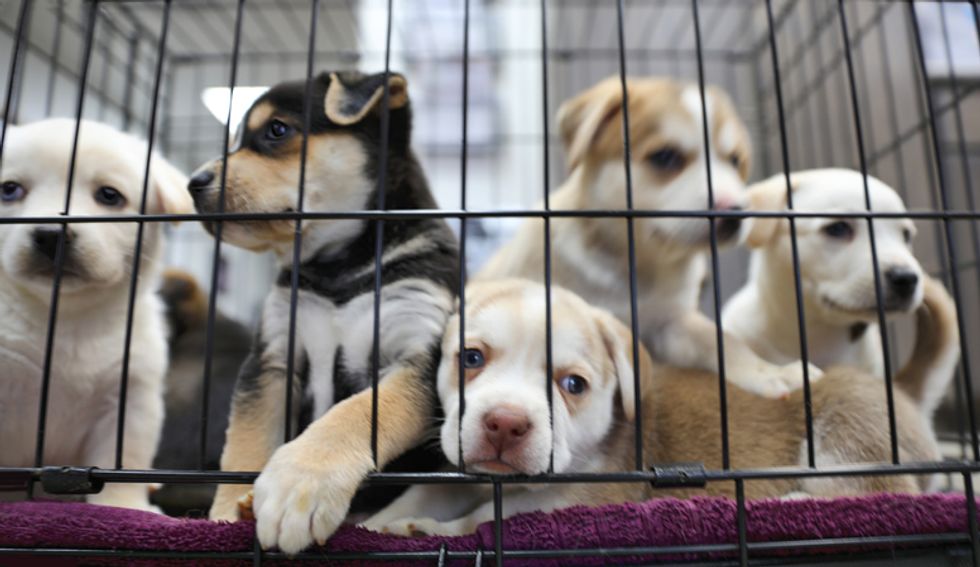 Many shelter dogs are known to form strong bonds with one another and can become very unsettled and distressed when separated.
Enter: Merrill and Taco.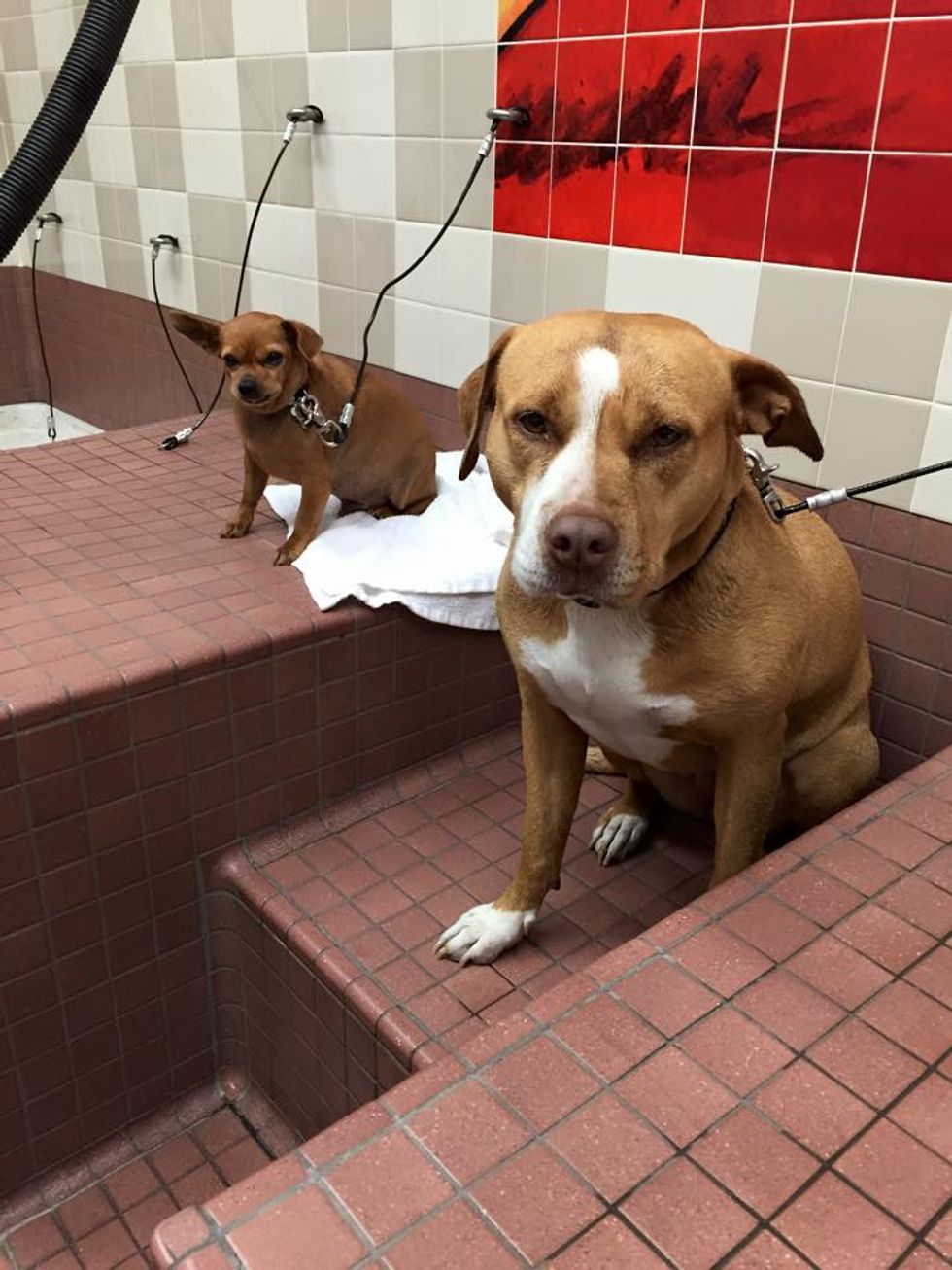 Merrill and Taco were one of the many pairs of dogs who became best friends after finding solace in one another, while living in the same shelter.
The pair arrived separately to the same shelter...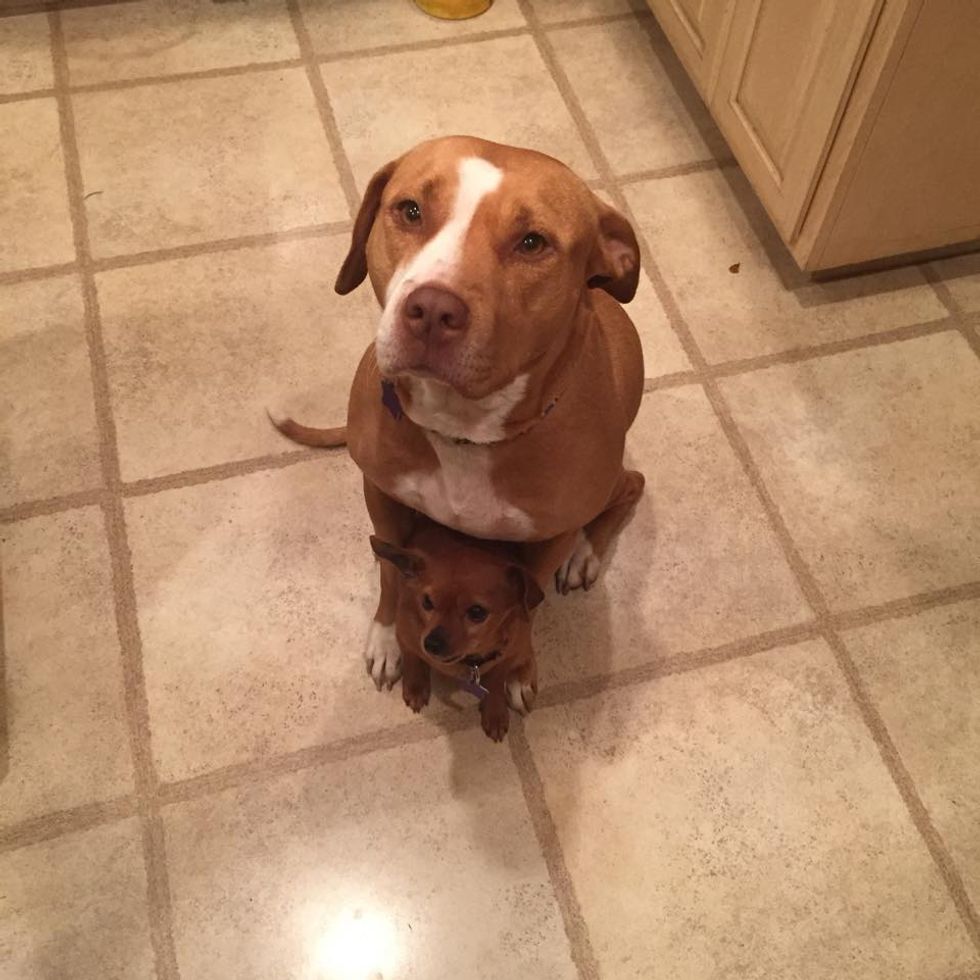 Back in 2014, Merrill and Taco were both dumped at similar times, at the same animal shelter.
Merrill had endured horrific abuse at the hands of her previous owners...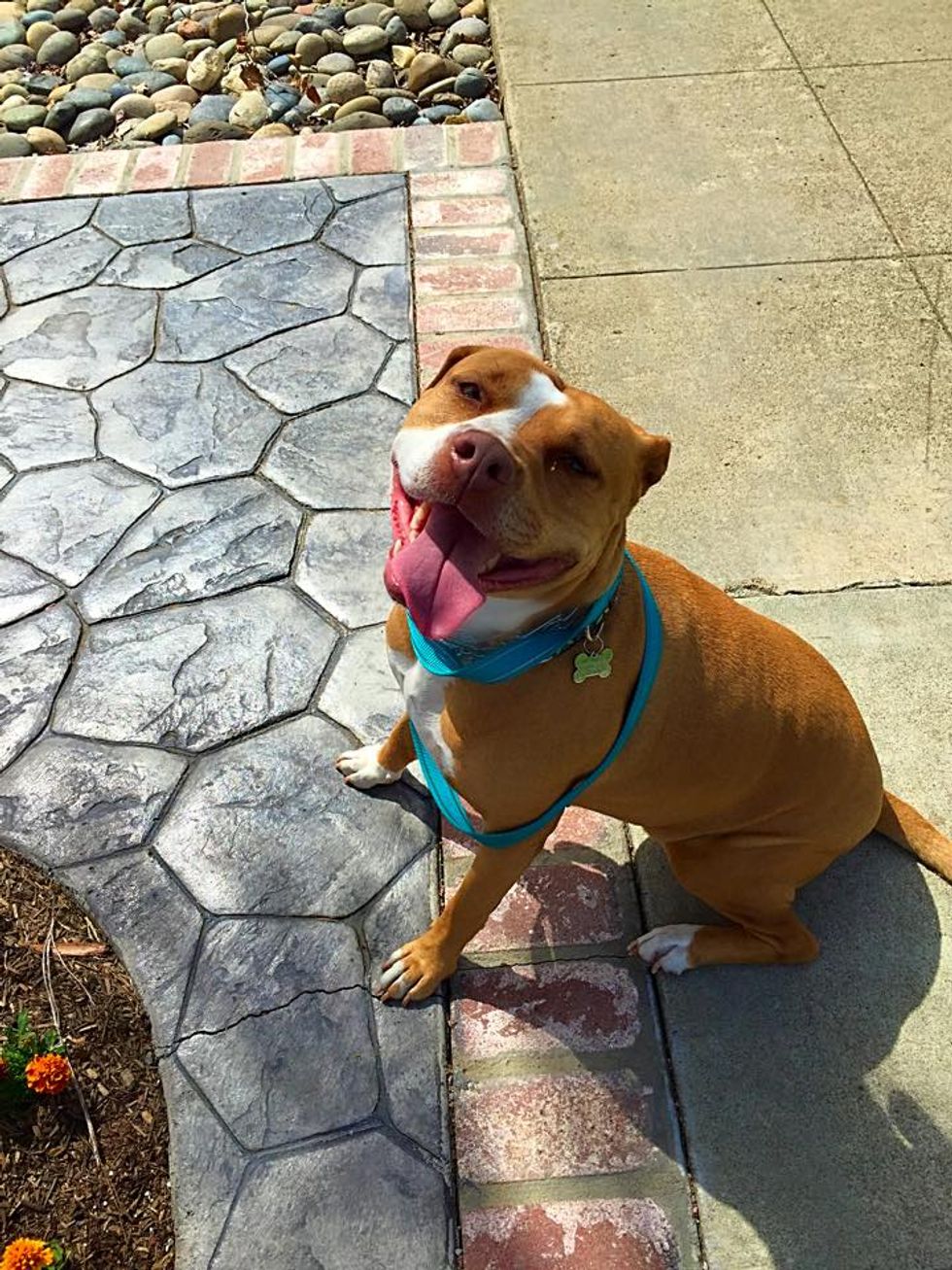 The 3-year-old Pit Bull mix required urgent and life-saving surgery for a severe urinary tract infection, caused by years of consistent breeding upon her arrival to the shelter.
But Merrill's timing couldn't have been more perfect...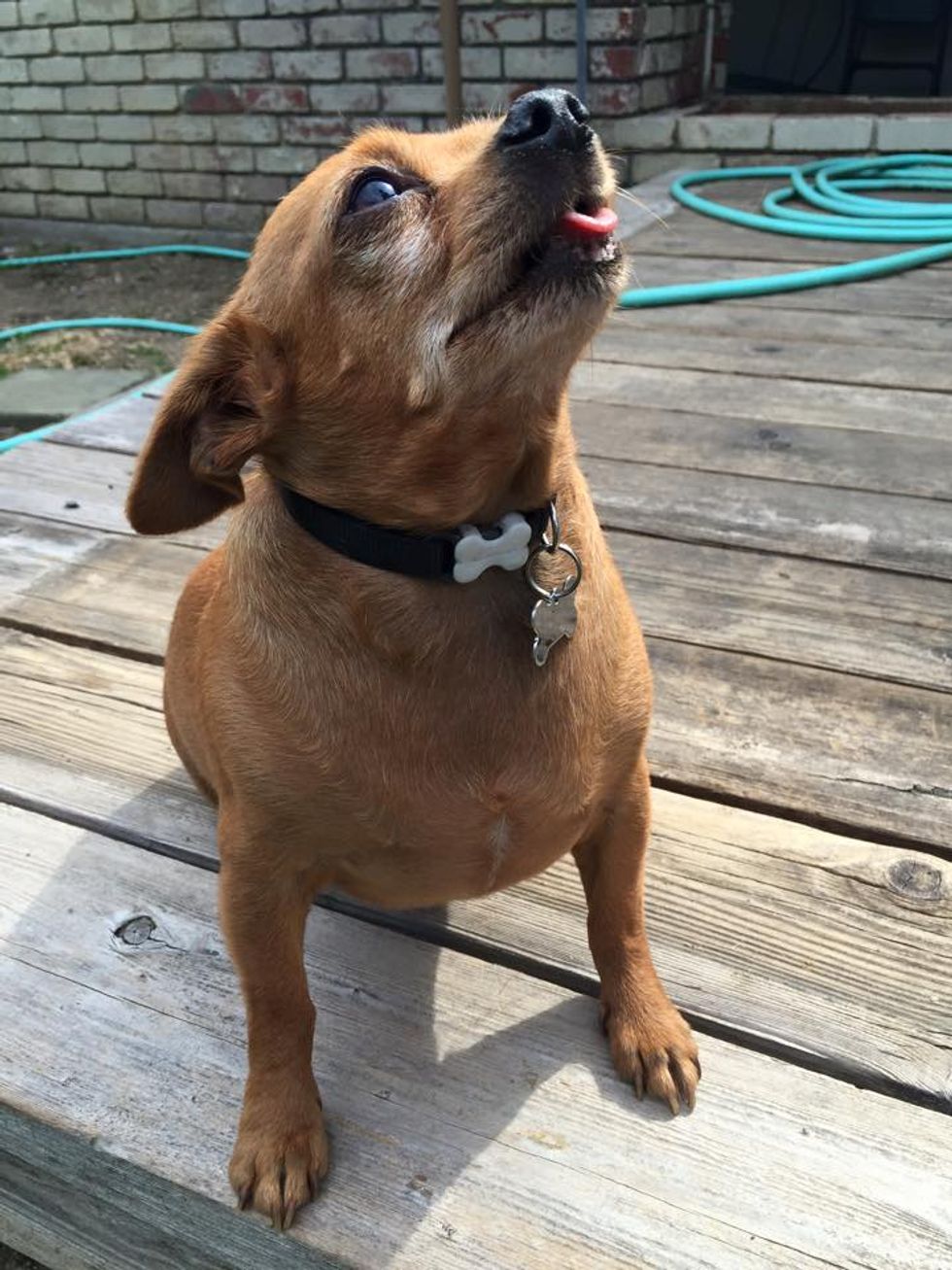 Because the 8-year-old Chihuahua mix, Taco, had arrived at the shelter at a similar time.
The senior pooch had his own health issues...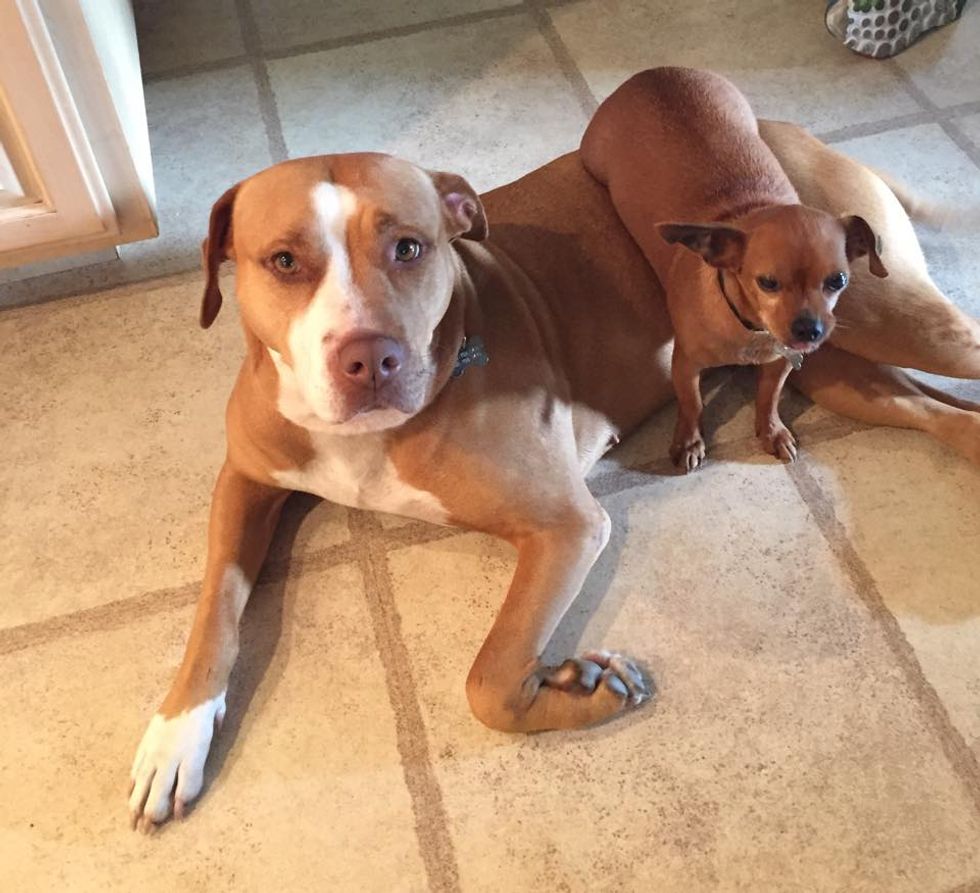 Asthma and dental disease, to name a few. So, with the pair both being under the weather, they quickly formed a special bond, and ultimately became inseparable.
Their bond was undeniable.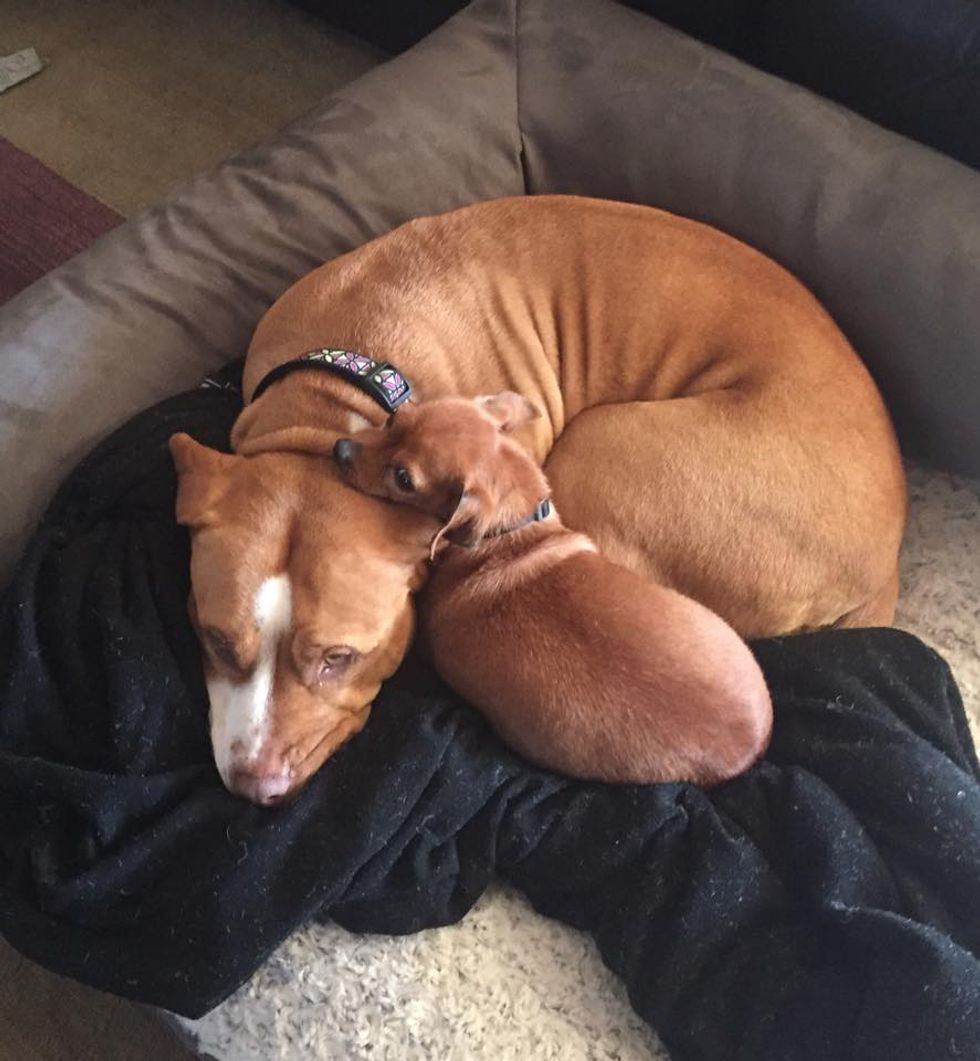 And Taco remained loyal to his new-found best friend, while she was recovering from her surgery, and very rarely left her side.
The shelter volunteers were astounded by their sudden friendship...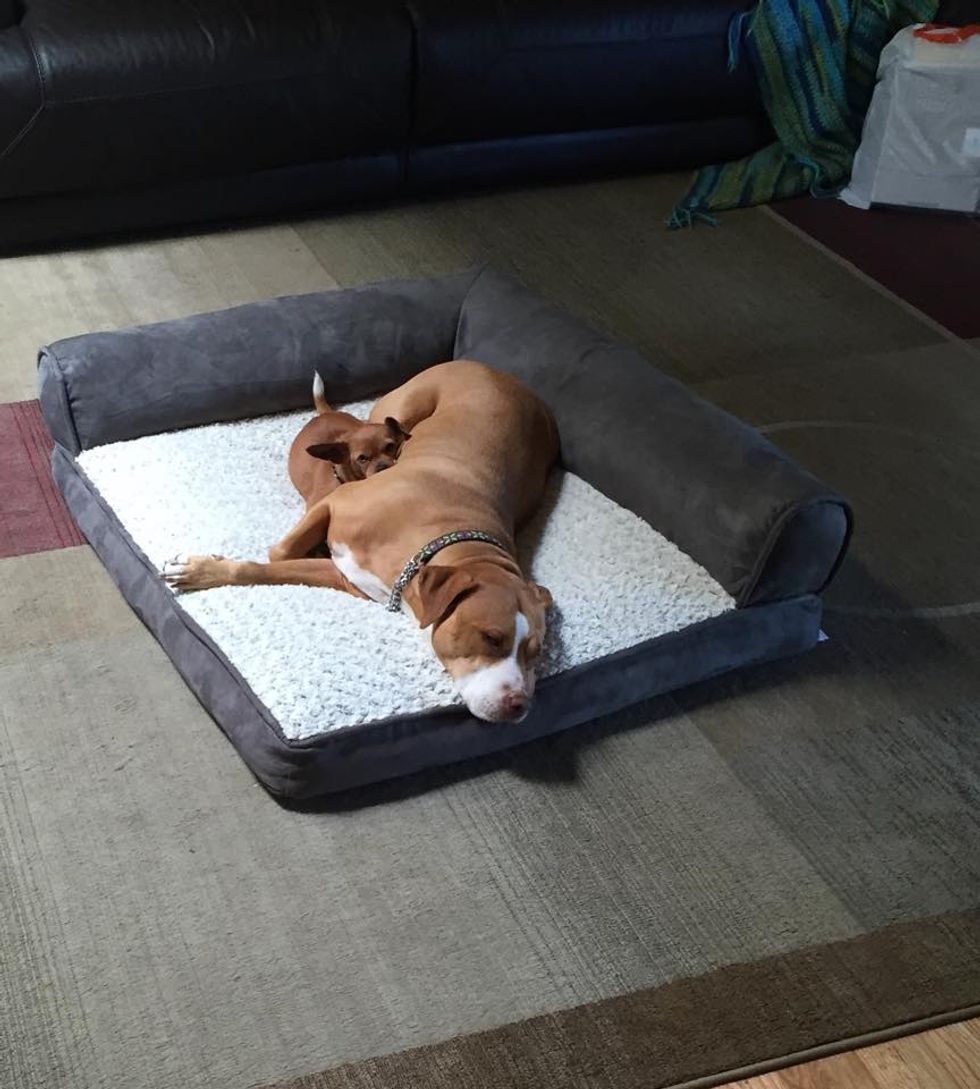 And were convinced that the dogs must've known each other prior to being abandoned.
However, there was one concern about their friendship...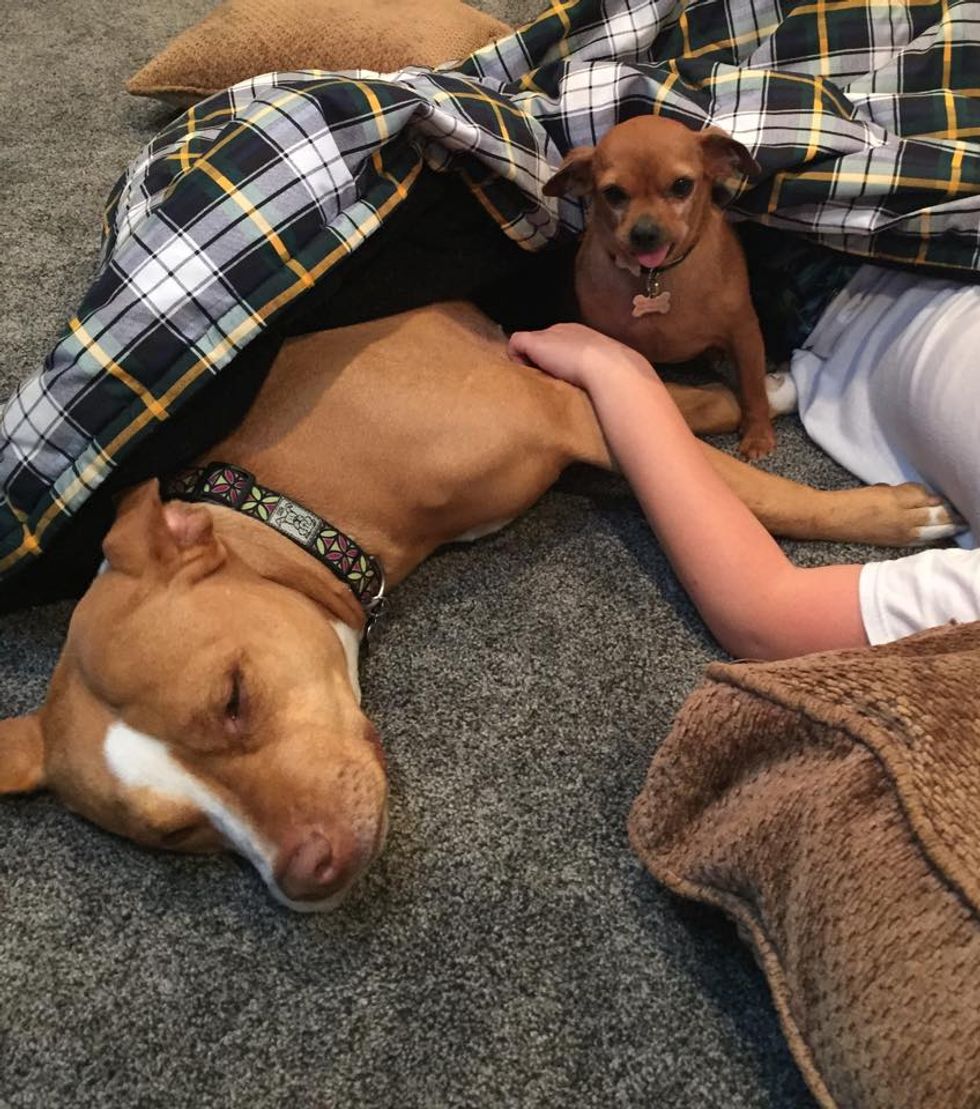 It is common knowledge that "bonded" dogs are much harder to rehome due to the fact that they would have to be rehomed together.
And Taco's age was also going to be an issue.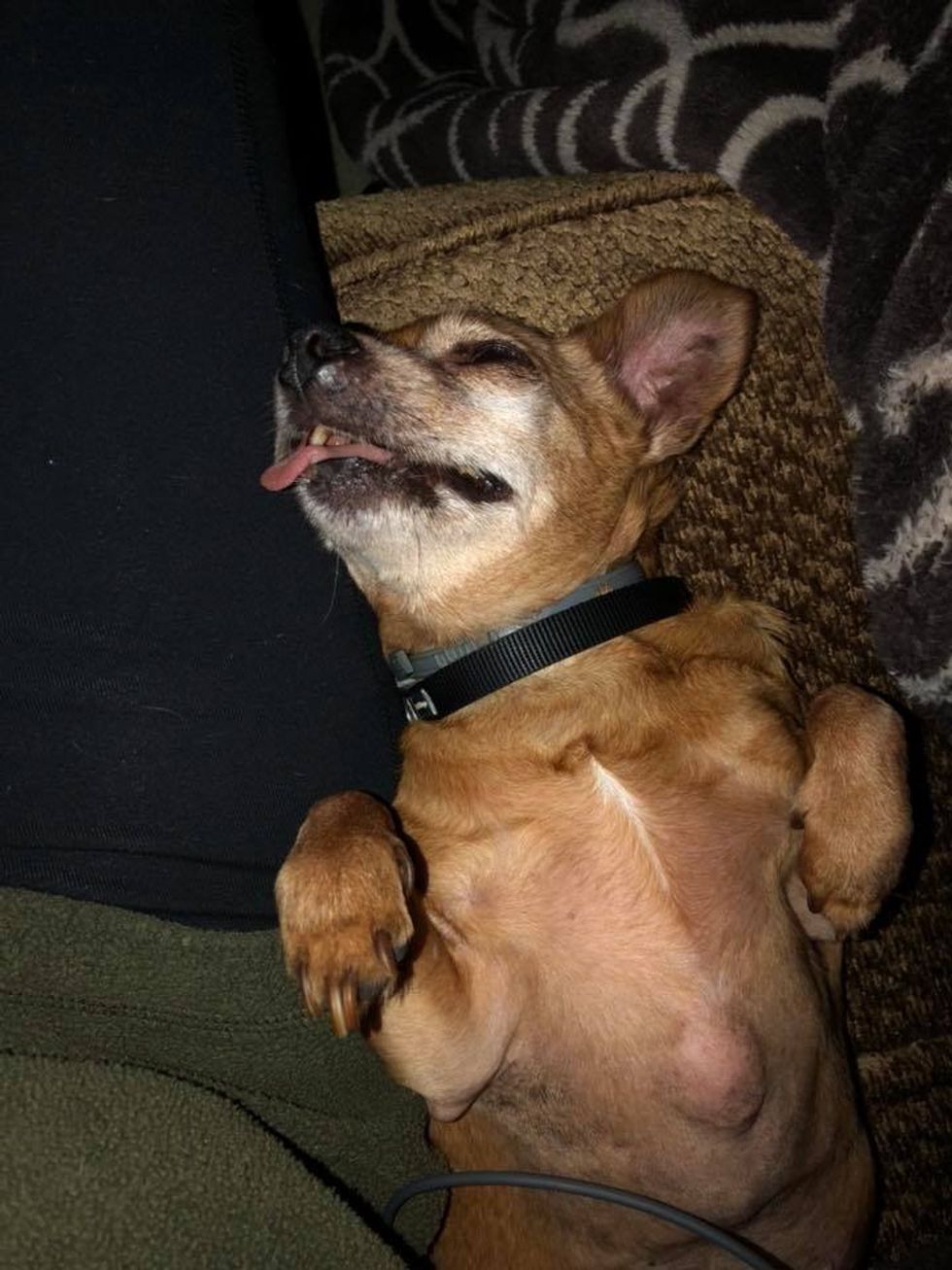 At only 3-years-old, Merrill's chances of being adopted were high. But for 8-year-old Taco? Like it was for most senior dogs in shelters, it was going to be a lot harder to rehome Taco due to his age.
However, the shelter was determined to get the dogs rehomed.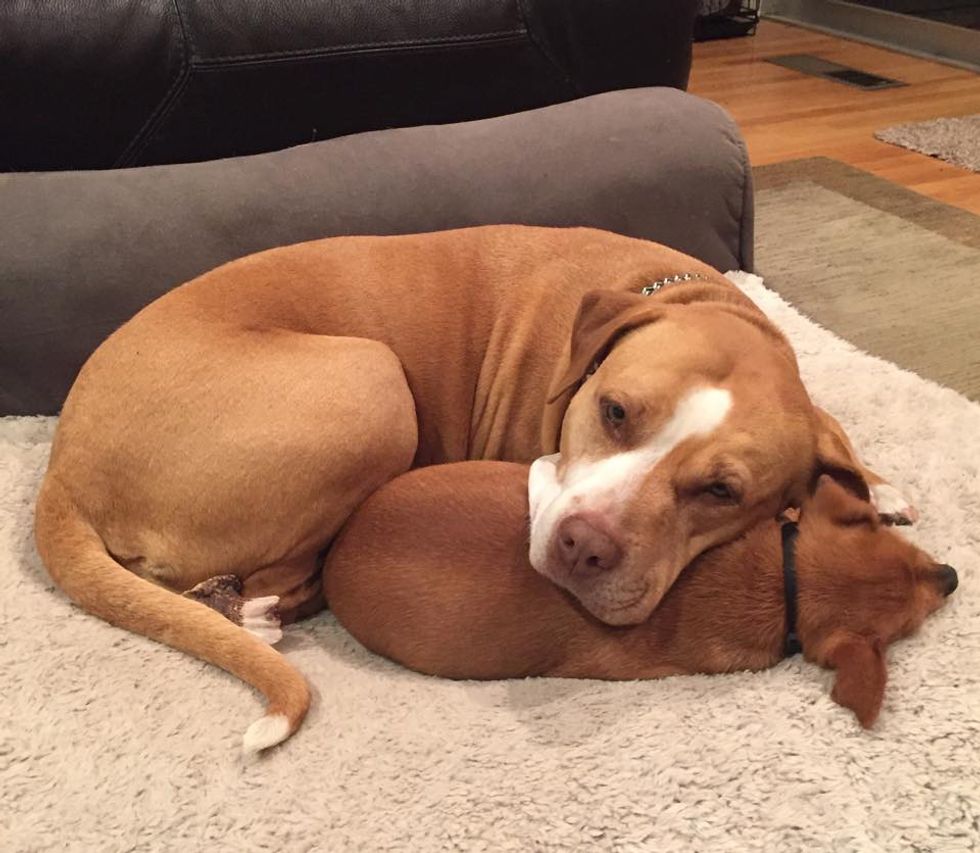 Luckily, the San Francisco-based shelter
Dog Rocket Rescue
, who specializes in finding homes for difficult placements, brought them in from the shelter where they were staying prior.
Dog Rocket Rescue was on a mission to get the pair rehomed...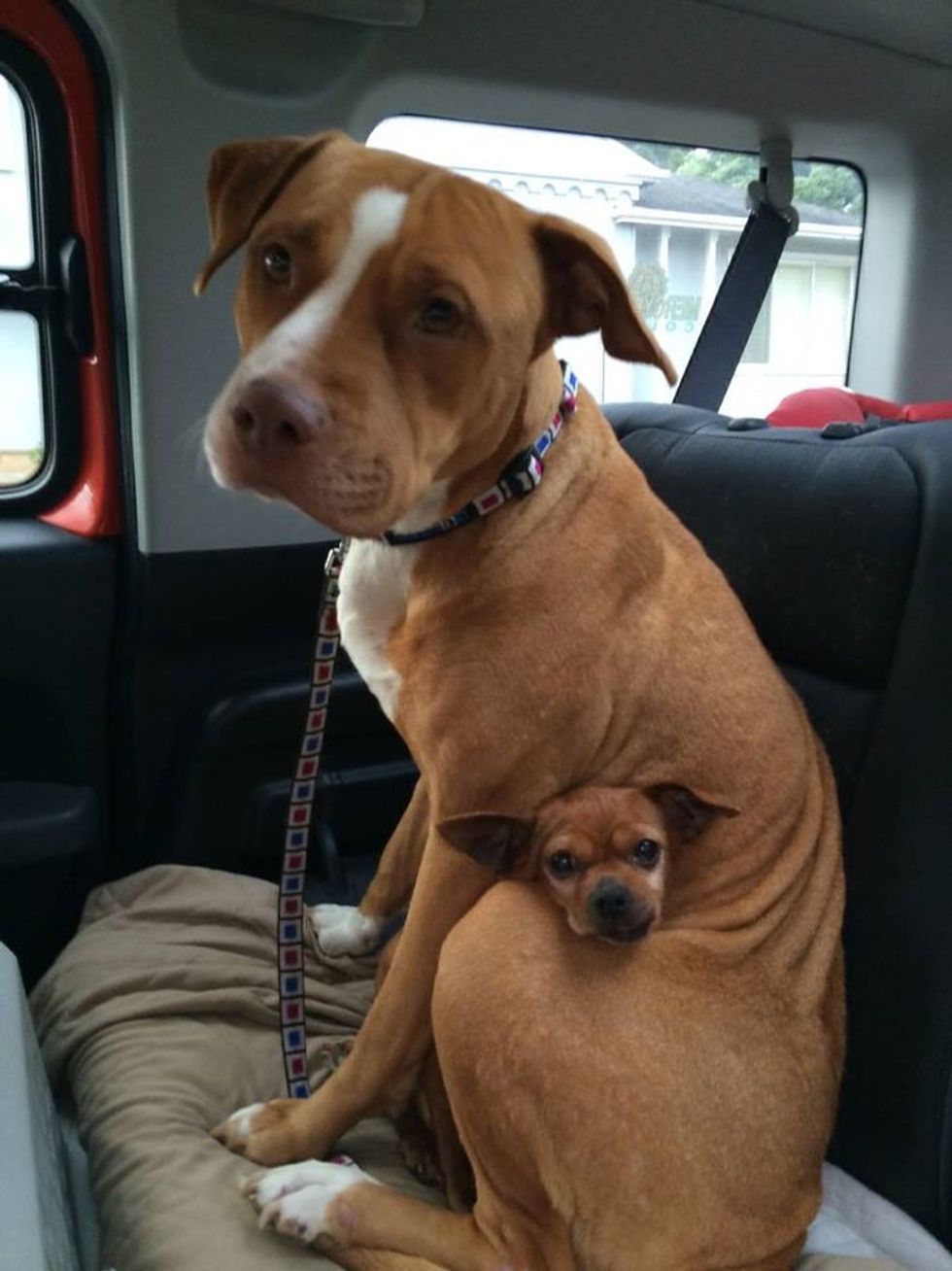 Together.
The shelter posted a picture of the pooches sat cuddled together, writing, "This darling couple is waiting for a forever home...", and then posted in the comments, "We are NOT separating these two."
And, of course...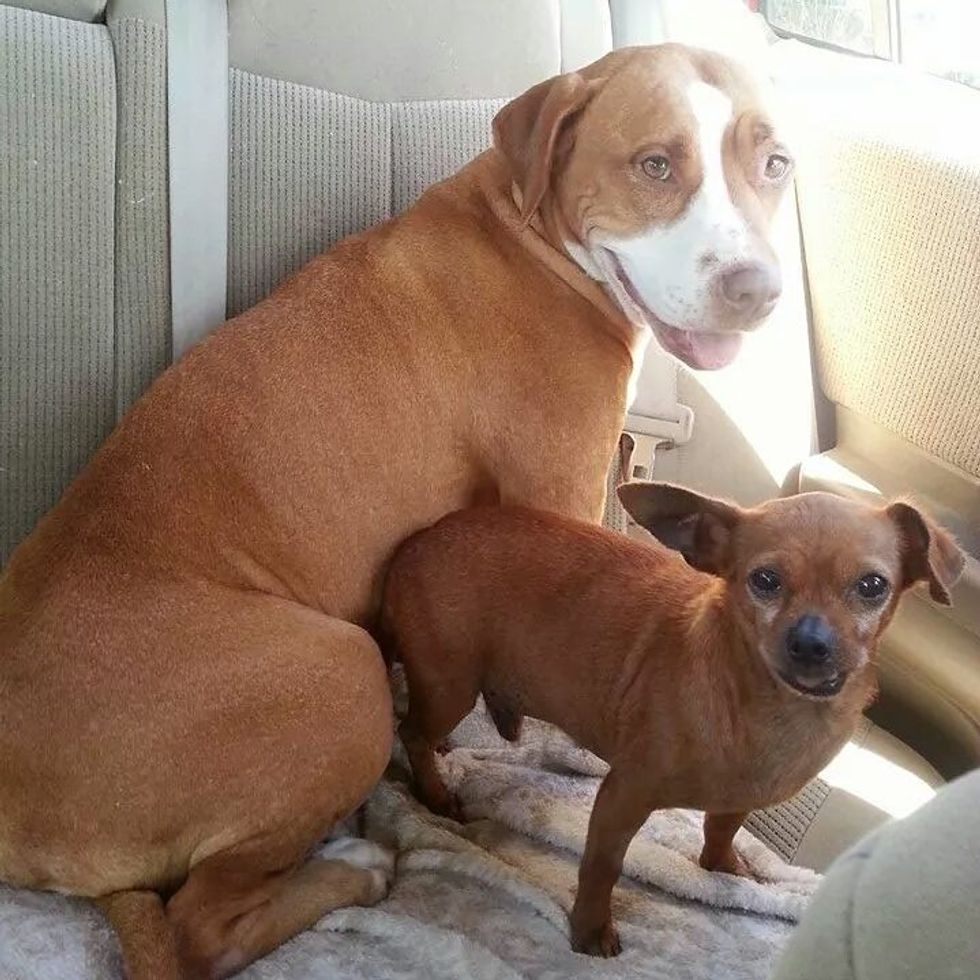 It didn't take long for people to start showing their interest in adopting the gorgeous pair.
Posting the photo was obviously an excellent strategy...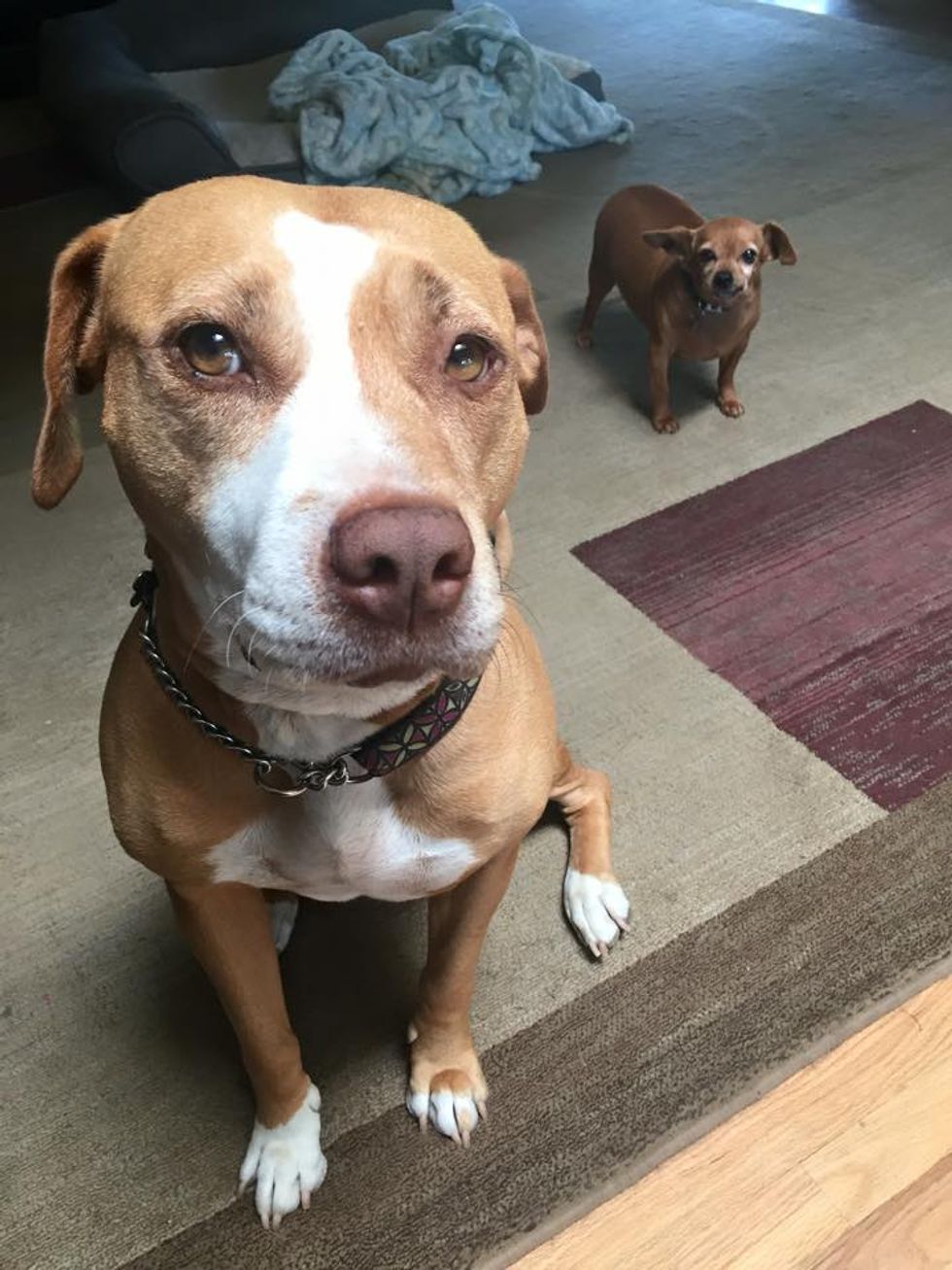 Because it quickly went viral, with thousands of people liking, sharing, and commenting on the post.
And many families showed an interest in adopting the pair...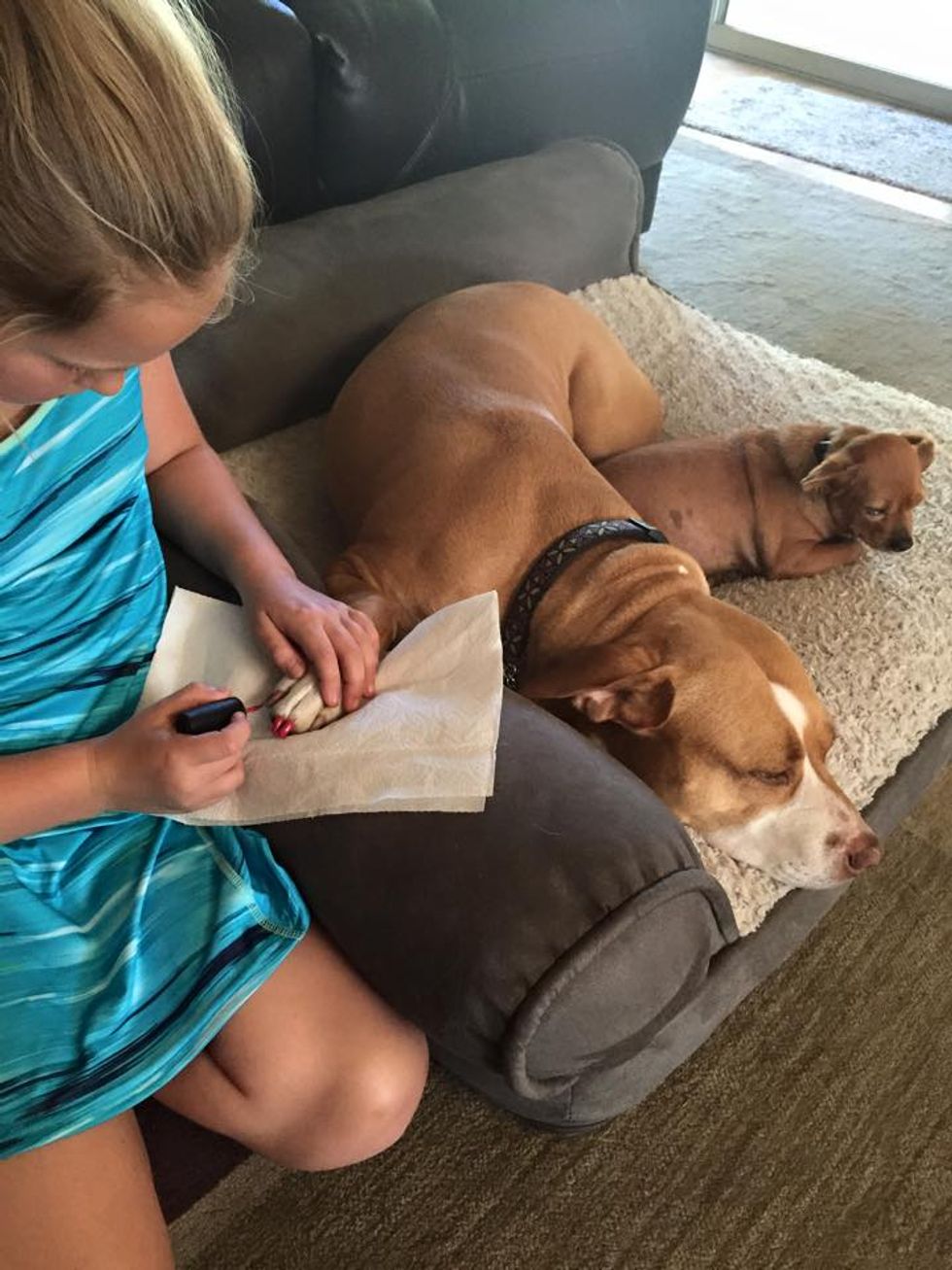 Dozens came forward, and the dogs found themselves spoilt for choice with the number of loving families wanting to take them in.
And, eventually...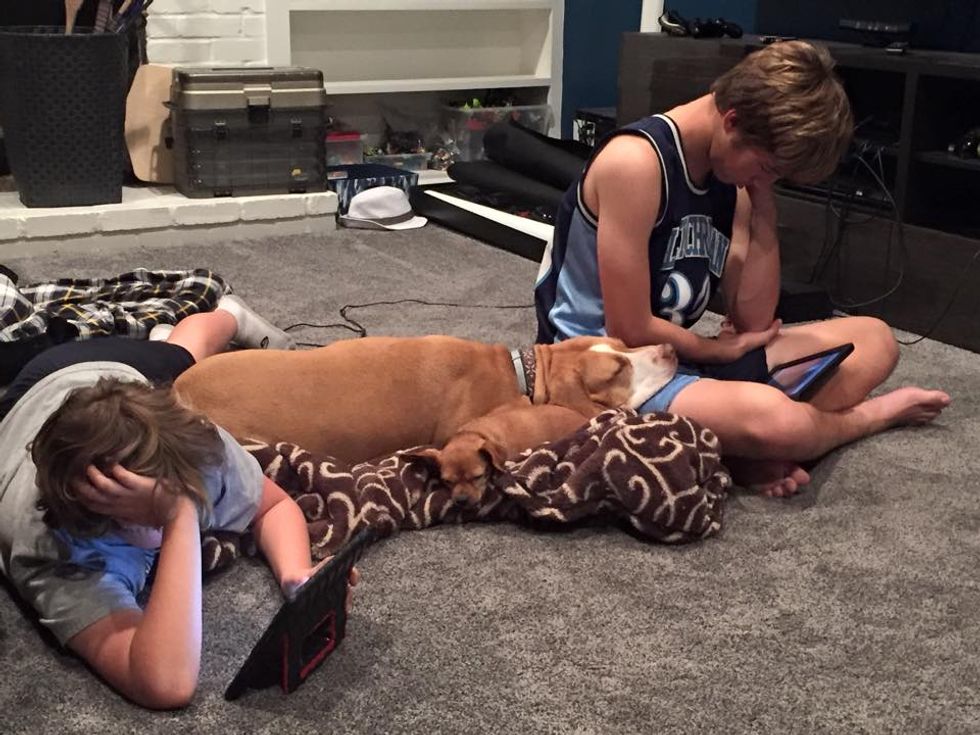 They found their forever home.
A family from San Jose took in both Merrill and Taco.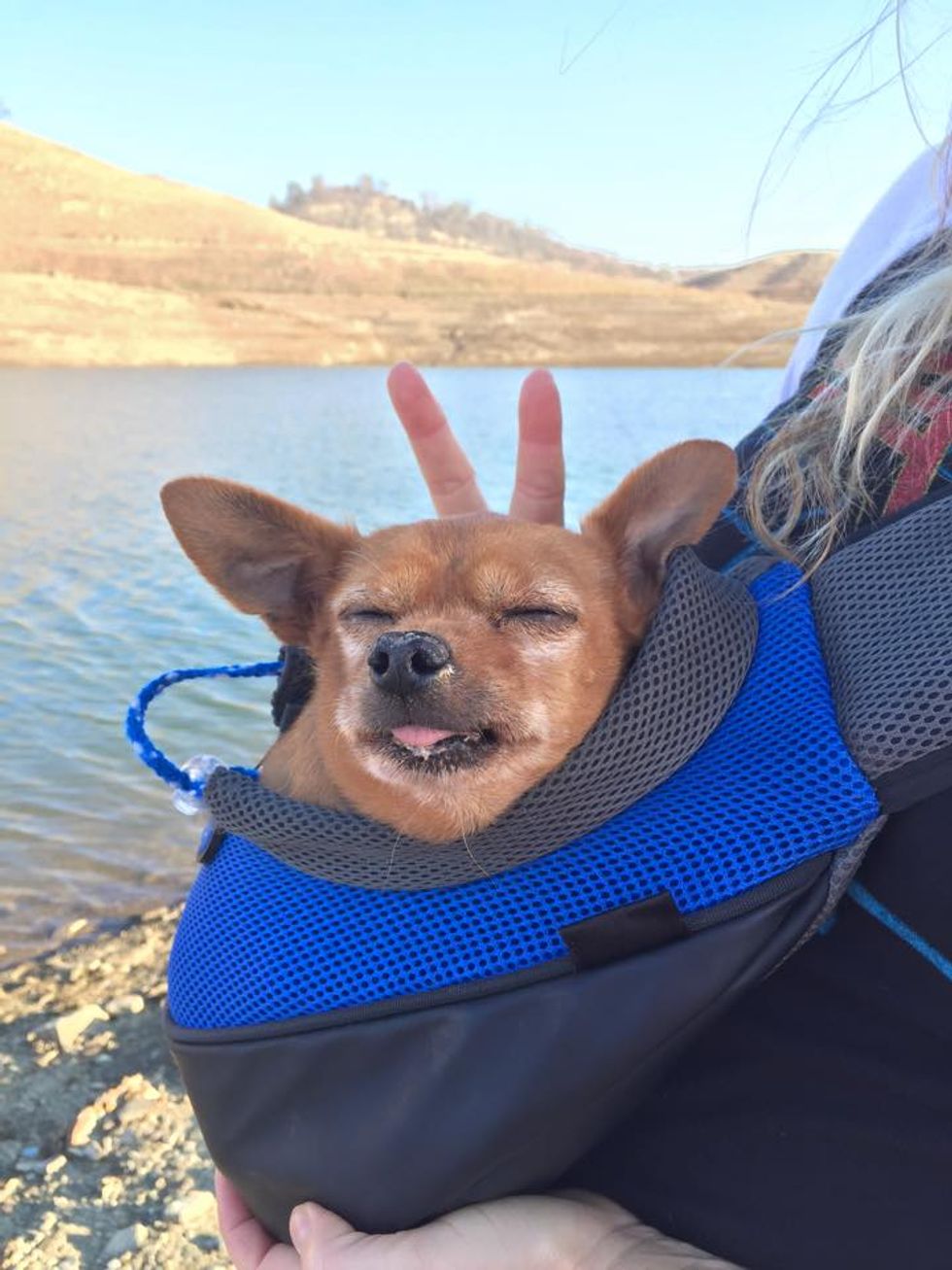 And, due to their viral fame from the shelter, they decided to document their journey with their own Facebook page, labeled
Merrill & Taco. 
Though Taco wasn't as limber as he once was...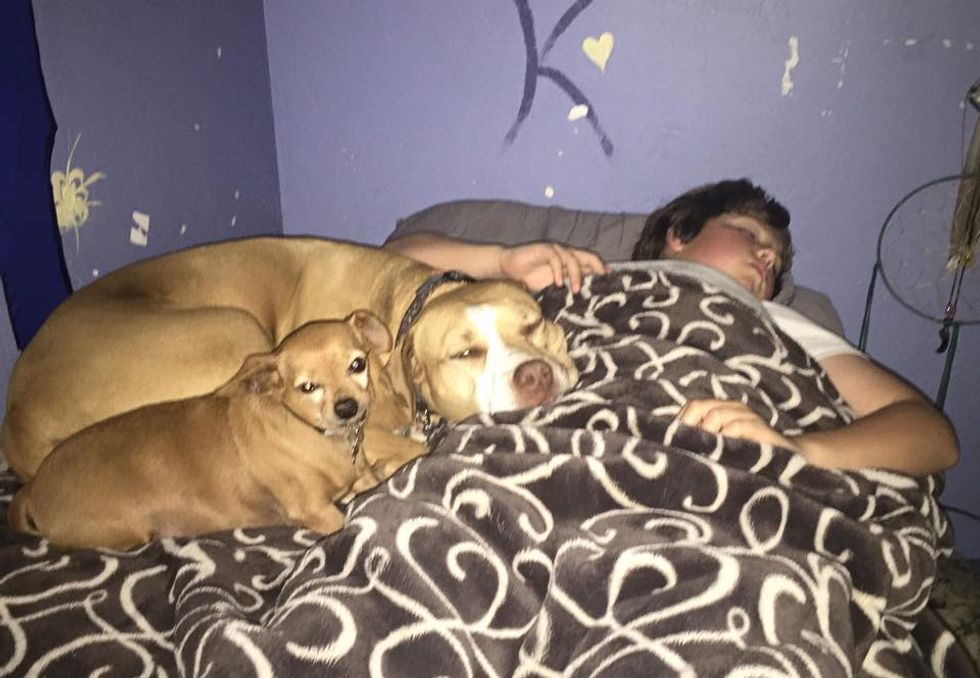 It didn't stop him from enjoying that much-deserved family life, all with his best friend, Merrill, by his side.
Taco enjoyed several happy years with Merrill...
But his old age ultimately got the better of him, and he sadly passed away last year. Taking to Facebook, his owners shared a number of pictures of Merrill and Taco and wrote, "Yesterday was a very sad day for us. Taco has passed away. He was a huge presence packed into a small package. When we adopted him we thought we would get a year. We got three. We feel so lucky to have had him join our family." Merrill is still living with her forever family. Rest in peace, Taco. For more on rescued dogs, keep scrolling...