A fact most of us don't like to face is, that one day, we're all going to die. It's hardly a pleasant idea, is it? But one company had decided to add a fun twist to the classic funeral - and it might just be what you're looking for. Pink glitter coffins, anyone?
If you want your funeral to be ultimately fabulous, look no further. Bizarre as they may be, these glitter coffins are storming the internet - and once you see the extensive range, it's easy to understand why.
As Benjamin Franklin famously said ...
"In this world, nothing can be said to be certain, apart from death and taxes."
And although what happens afterward is a mystery...
The fact that we're all going to need a funeral at some point is a given.
So maybe it's something we should get a little prepared for?
Sure, it's a bit morbid to think about - but knowing how you want your funeral to go down could ensure it better reflects your life.
Funerals are often seen as pretty depressing occasions.
But they don't have to be. In fact, spicing up your funeral to make it more celebratory has become more and more popular.
And one slightly strange funeral trend?
Well, it involves the most festive material of all - glitter!
Because who wouldn't want a fun coffin?
If you live an over-the-top and fabulous life, why not continue the trend into the great beyond?
And what could be more fabulous than glitter?
These glitter-covered coffins have been taking the internet by storm - and it's not hard to see why.
And the range is pretty special.
The range is pretty extensive.
Phew. 
They're made to order, with prices available on request.
And if you don't plan on being buried?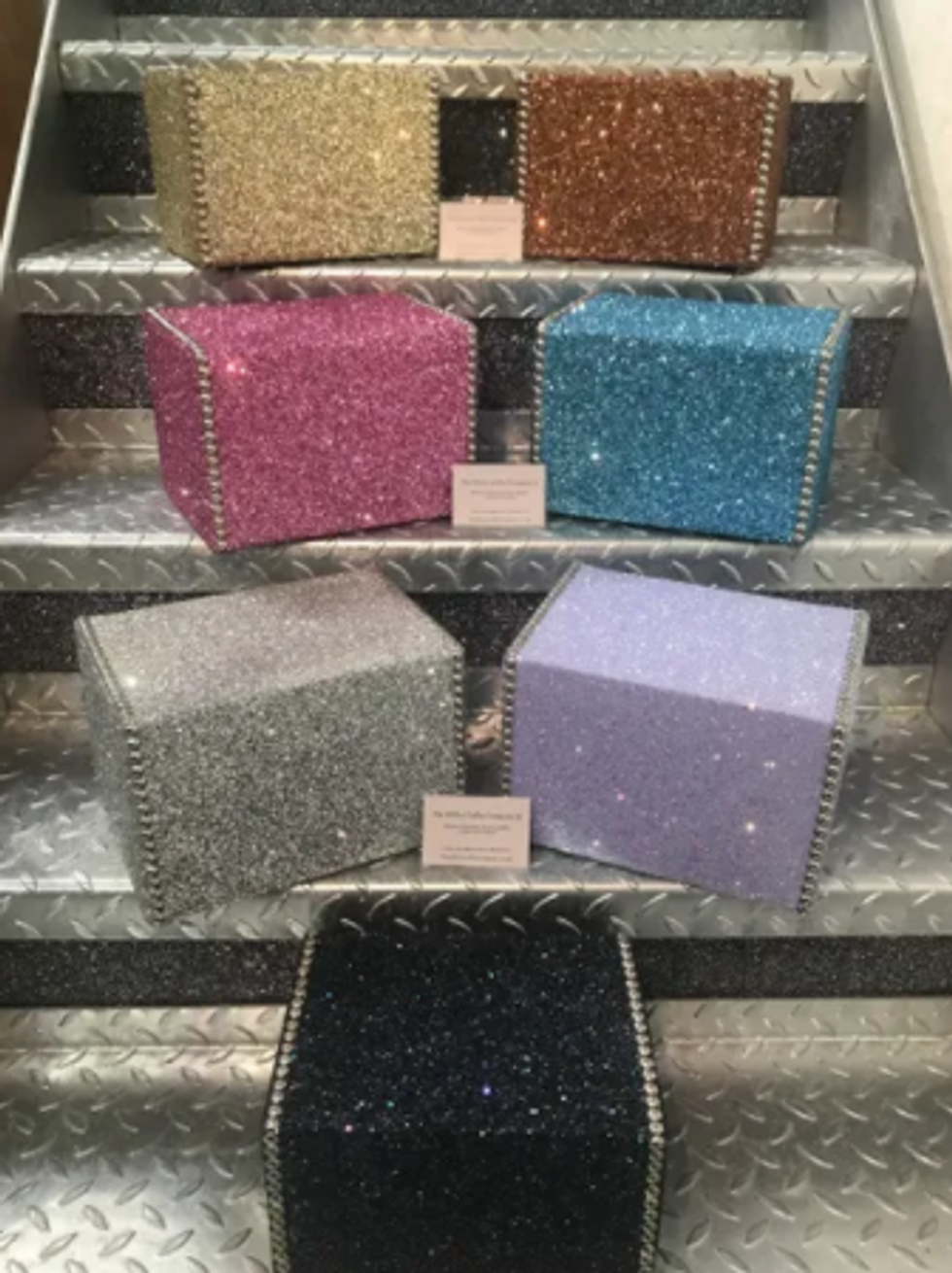 They don't just cater for humans, either.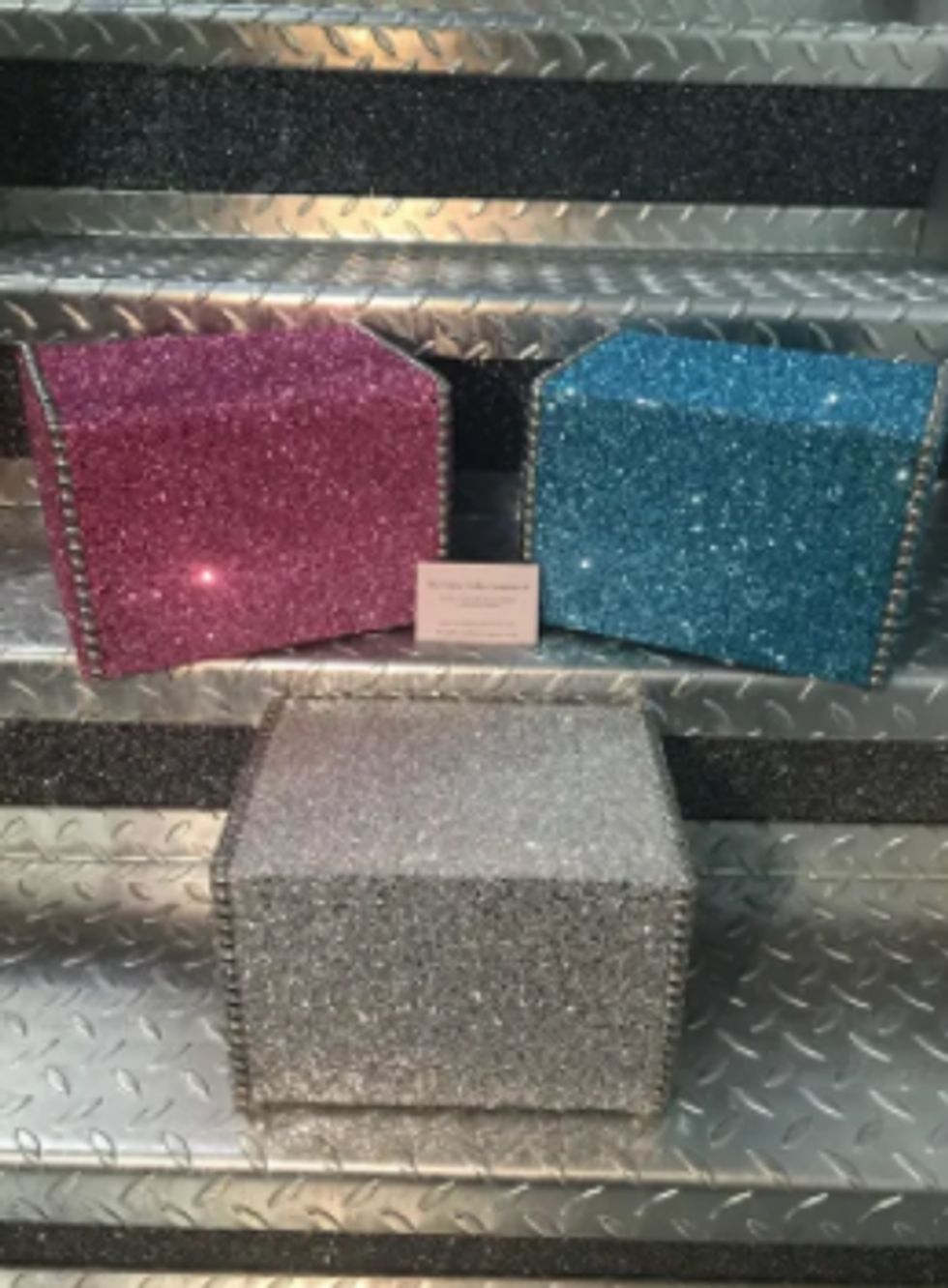 They're kind of great - right?
as hell product? Scroll on for the most incredible Disney playhouse you've ever seen. Your childhood self will be green with envy.