While we might be looking for some short-term action or a casual fling, the real reason we work so hard dating and in relationships is to find that special someone.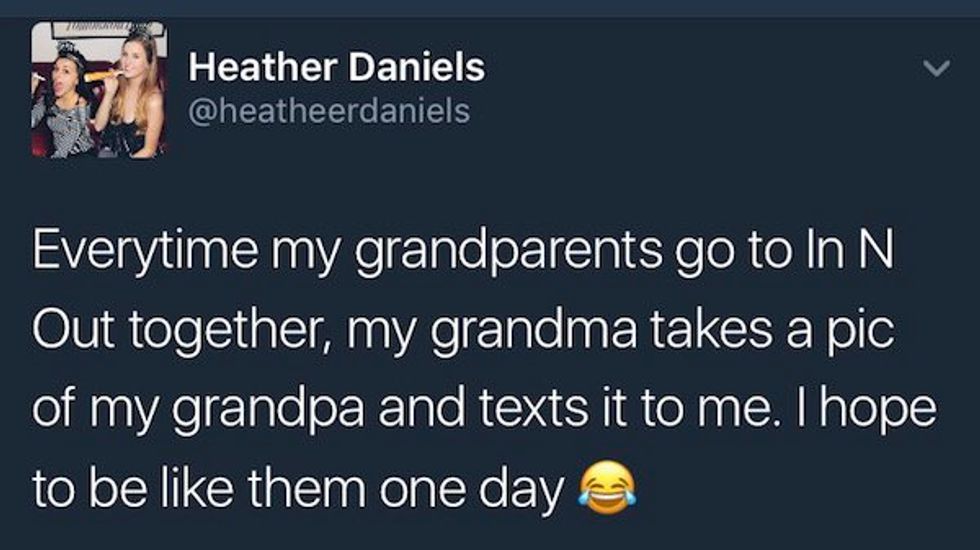 via: Imgur
It's like that saying goes. You may not know what you want, but you'll know it when you see it. Well, take a look, because this girl on Imgur shared the selfies her grandparents send her every time they go to In-N-Out Burger, and they look like the cutest, happiest couple the world has ever seen.
Sure, they're probably excited about the awesome burgers, but it's clear these regular trips out are more about their relationship and their granddaughter than the food.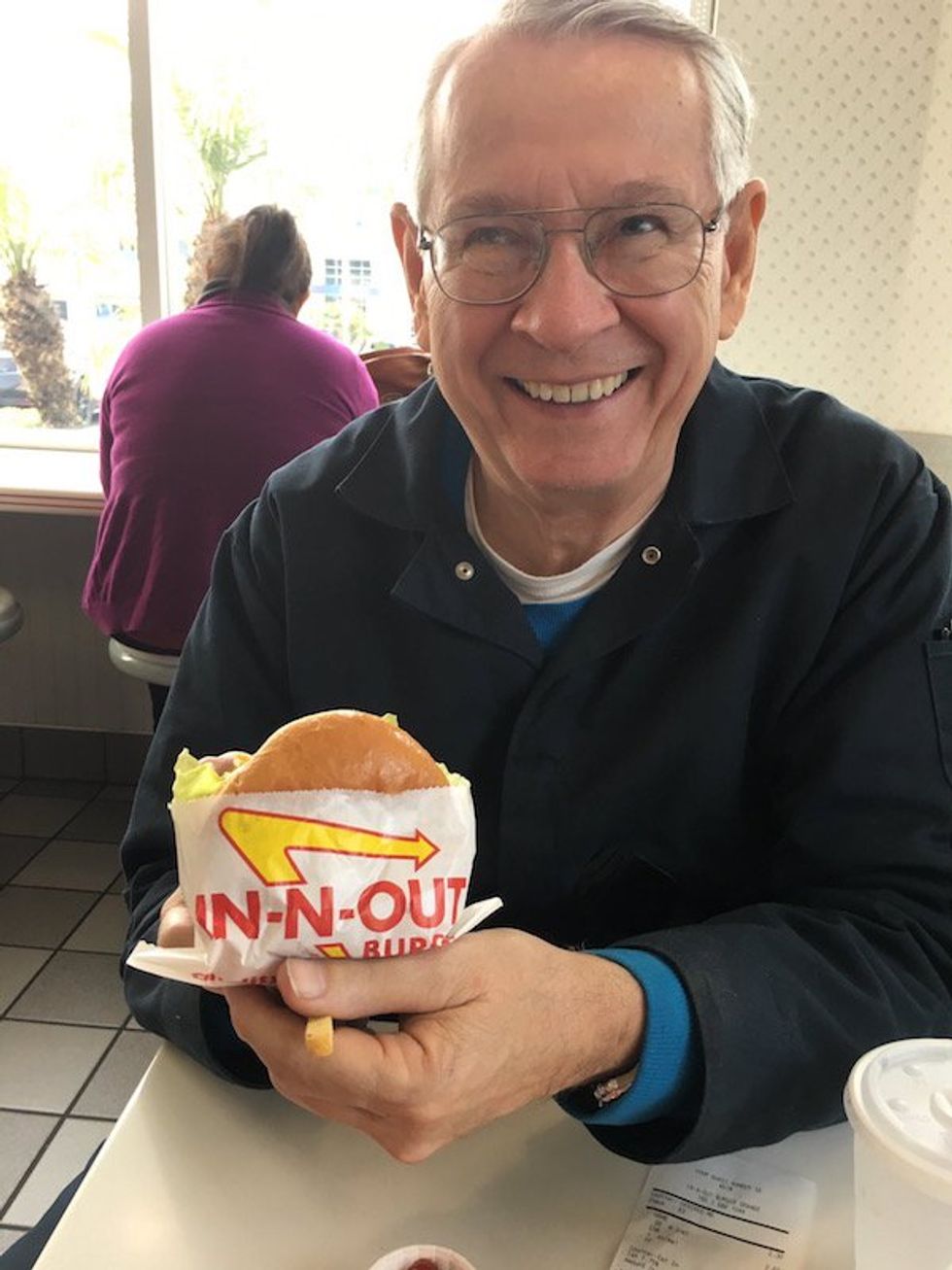 via: Imgur
As you can see, they're VERY diligent in documenting their trips!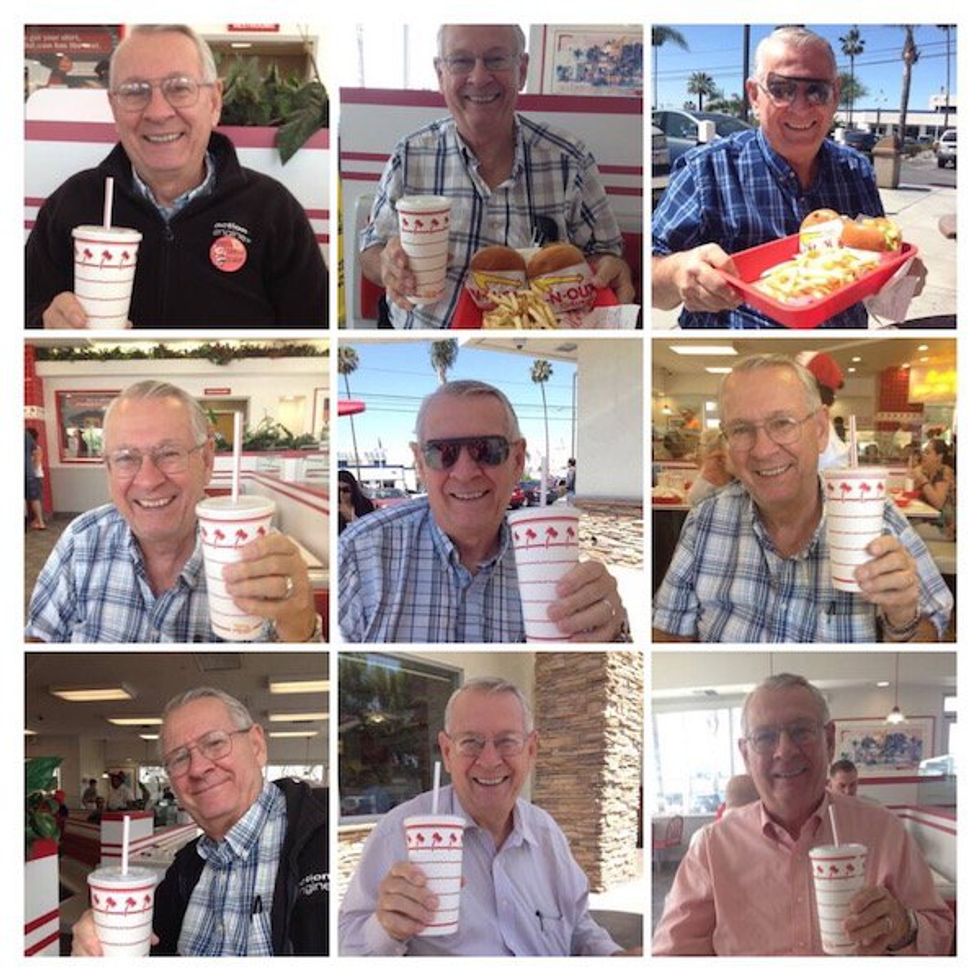 I don't know where Grandma is. Maybe she's shy, or maybe she's just better with the camera. But I'm guessing she's loving every minute of these.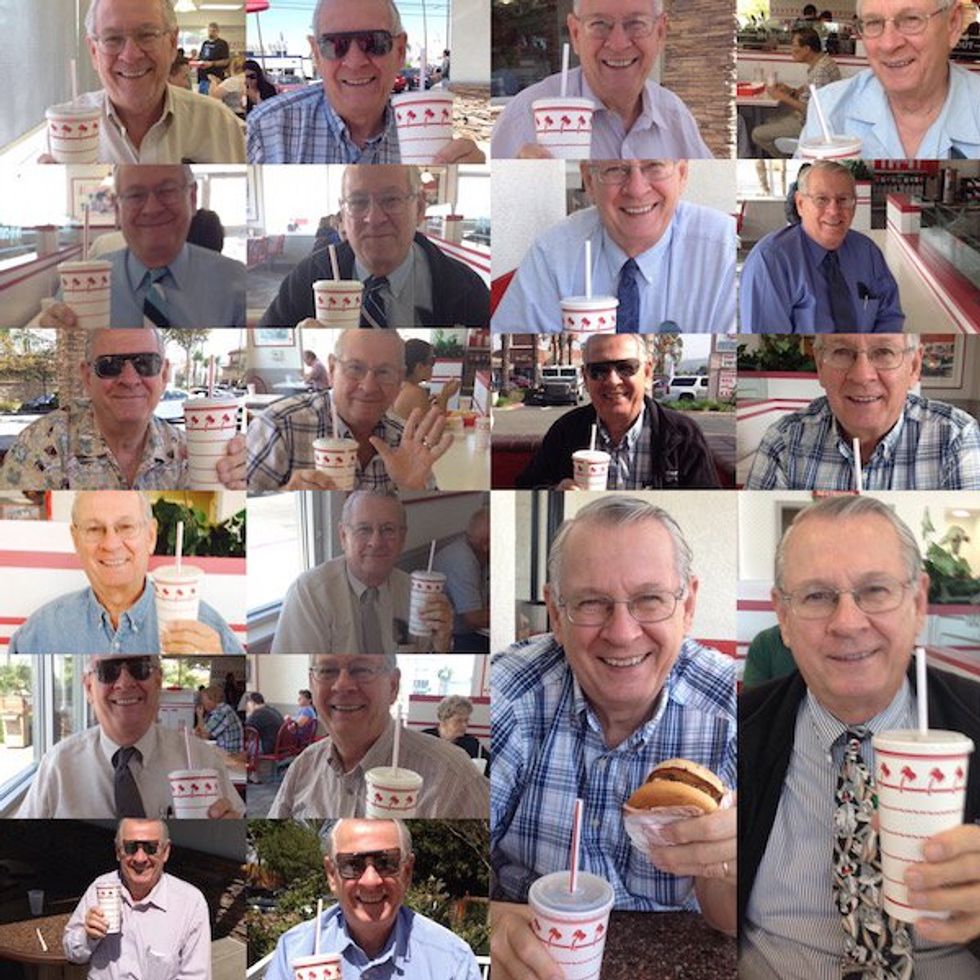 via: Imgur
Well, without getting too detailed, I'm sure this couple is still VERY much in love.

via: Imgur
The groan-worthy puns came just as expected...

via: Imgur
But mostly, people just realized how wonderful it is that people can turn a fast food meal into such a special experience, which is pretty terrific.

via: Imgur
When you get older, you get wiser, and you focus on the things that are really important.

via: Imgur
Then there was the praise for the smartphone savviness.

via: Imgur
We work pretty hard to impress, but in the end, it might all come down to being happy with yourself and your SO.

via: Imgur
And with that many pics, you tend to learn a little more about them. Like their fashion habits.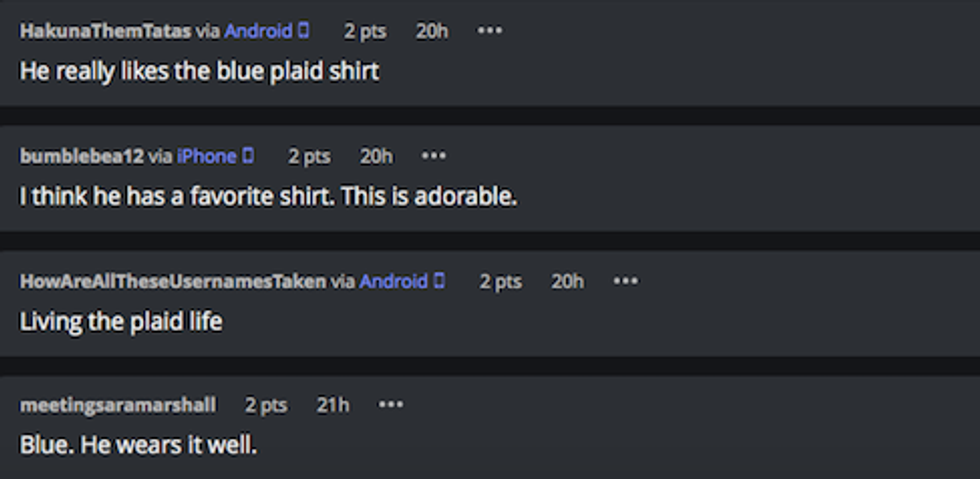 via: Imgur
No, that's no Dave Thomas, founder of Wendy's.

via: Imgur
They have free refills, so I don't know why he ever would.

via: Imgur