The Grinch has served as one of the most iconic characters of the festive season. Most famously brought to life by Jim Carrey in the 2000 movie, How the Grinch Stole Christmas, the green Christmas-loathing creature, originating from the famed Dr. Seuss tale has become the poster boy for all things festive. He's also given us some of the most viral-worthy (and relatable) lines on television.
In homage to our favorite not-so-festive being, we've decided to round up a few of the best Grinch-related products to get you in the mood for Christmas. You'll want to see these, especially the Grinch-inspired nails that have repulsed the whole world...
Nothing says "Merry Christmas" more than these, I'll tell you that for sure!
Christmas is that time of year when everything just feels... right.
Those late nights spent wrapping presents, the all-important visit to the Christmas markets, and precious time spent surrounded by your family and friends. What more could you want?
I'll tell you what I always want...
Cookies! Nothing screams "festive" more than a batch of homemade cookies.
And just to crank things up a notch...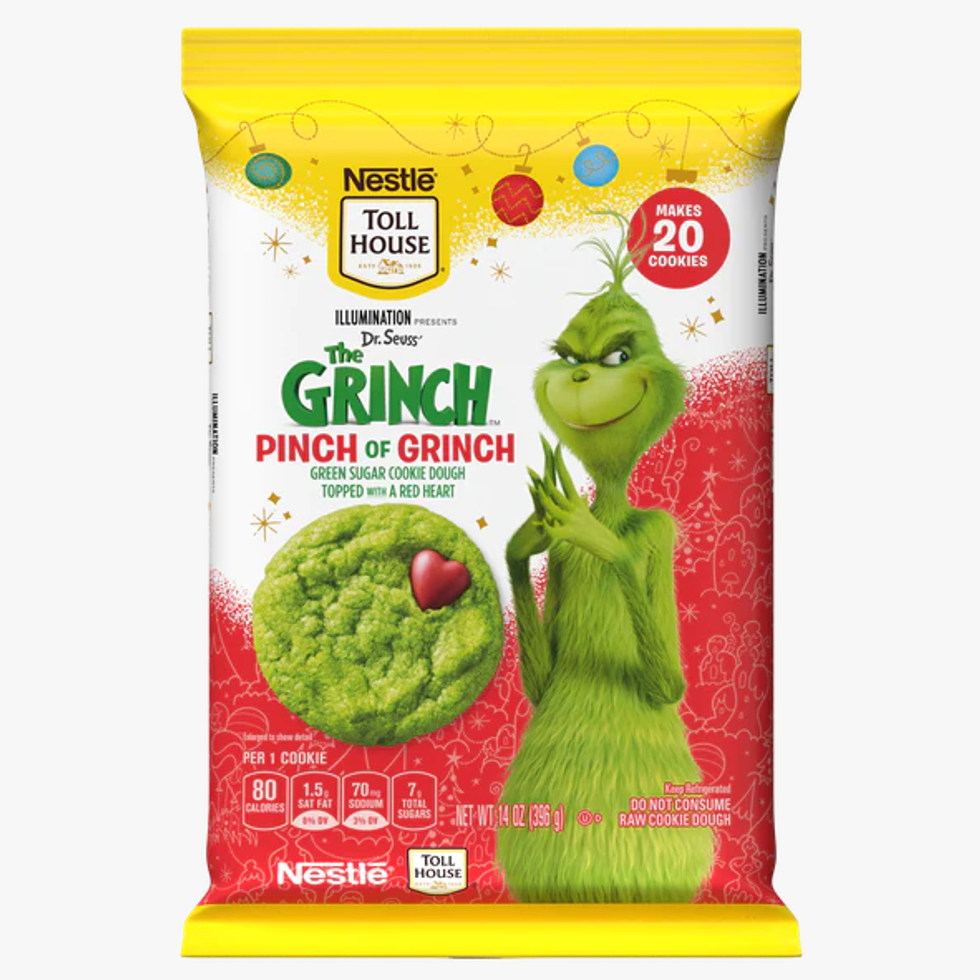 via: Pop Sugar
You can keep your plain ol' chocolate chip cookies because Nestle has done us all a favor and released a Grinch-inspired cookie mix. And yes, it is green!
You're definitely going to find this impossible to resist!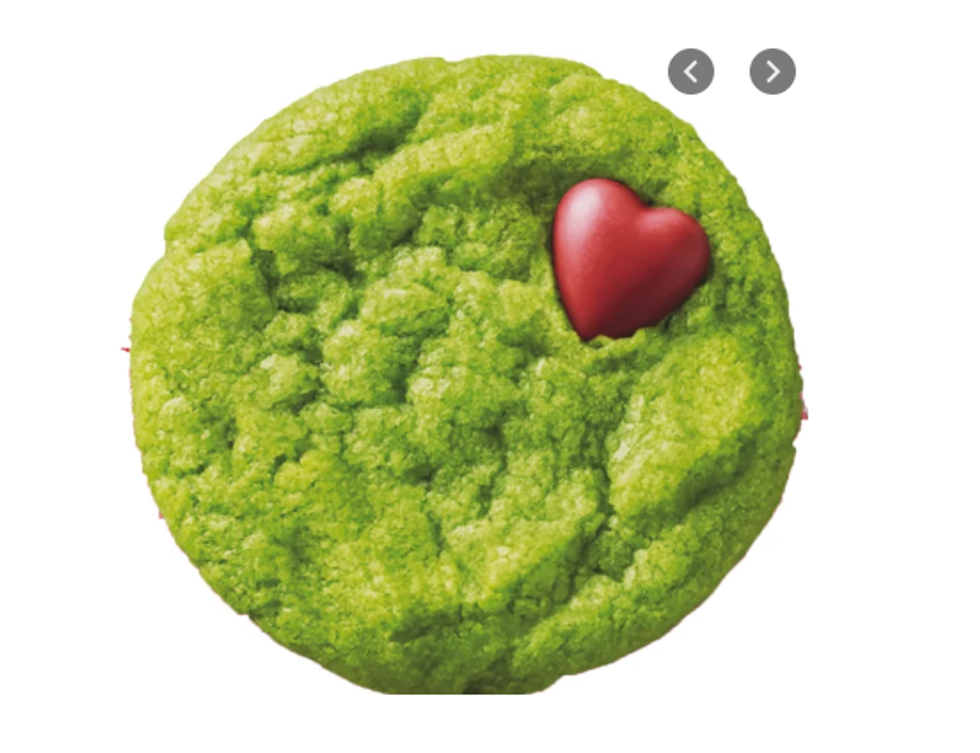 via: Pop Sugar
This cookie dough defies all of our standard expectations, with the mixture being a bright green color to resemble our favorite, grumpy creature. It even comes with little, red hearts so you can decorate a freshly baked batch!
If baking isn't your thing, here's a better Grinch-related option for you.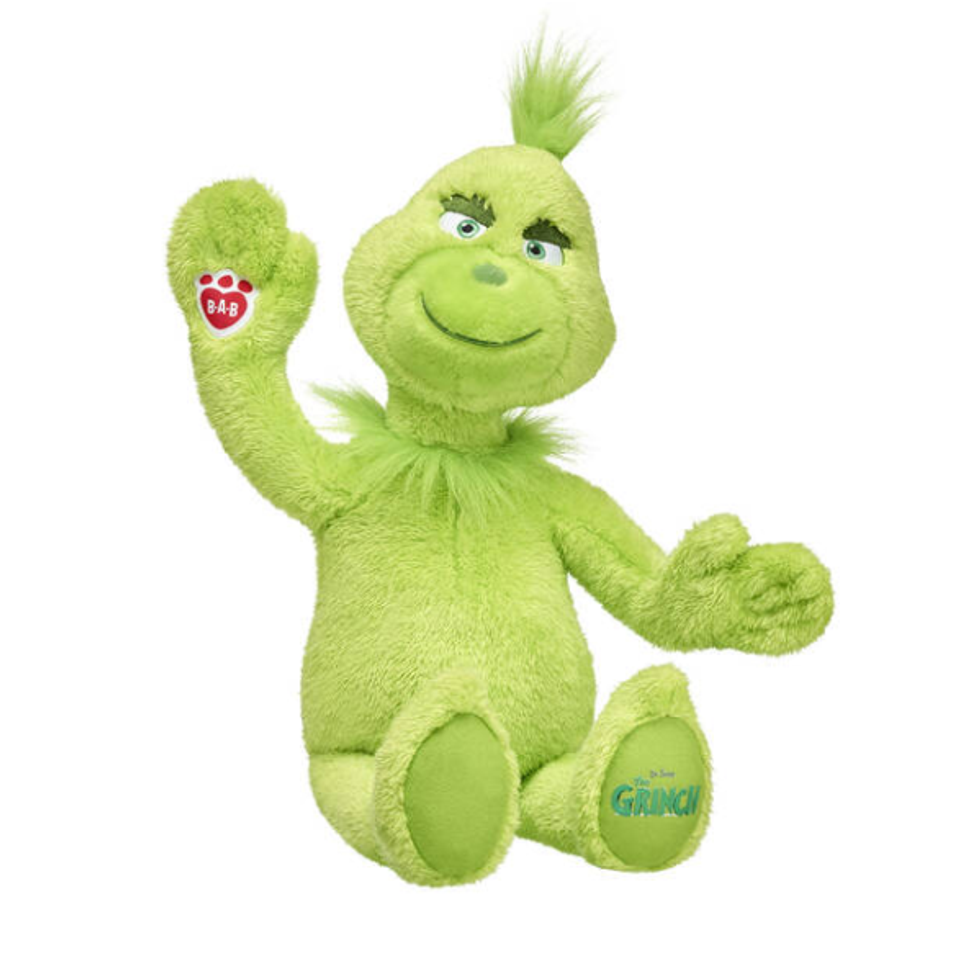 via: Build A Bear
Build-A-Bear has decided to jump onto the festive bandwagon and release their very own line of Grinch bears!
No more average, brown bears...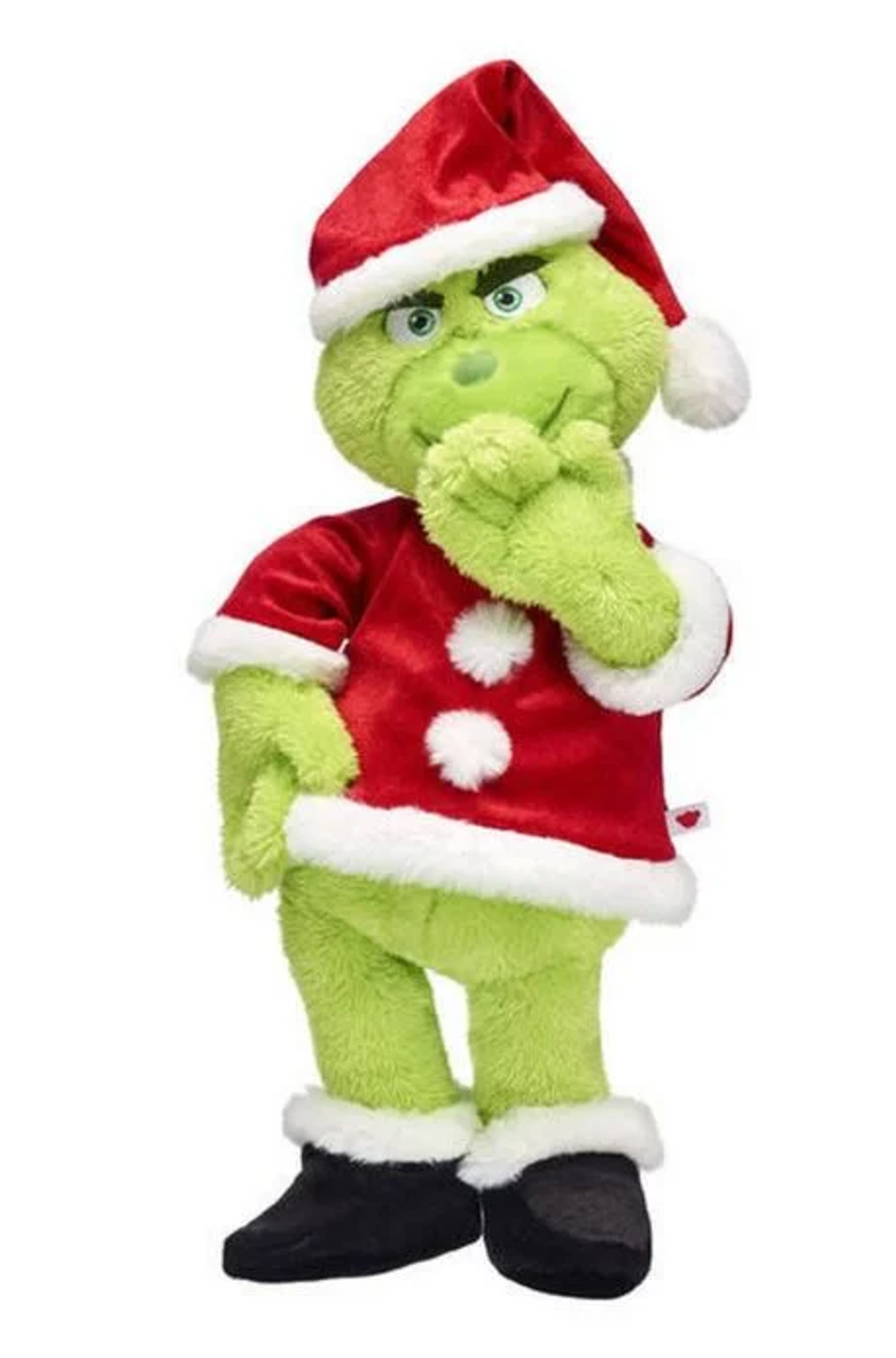 via: Build A Bear
Pick up your very own bright, green stuffed toy, dress it up in the cutest Christmas get-up and show it off to your pals. This activity isn't limited to just children. It's every single person's dream!
You have two options to choose from...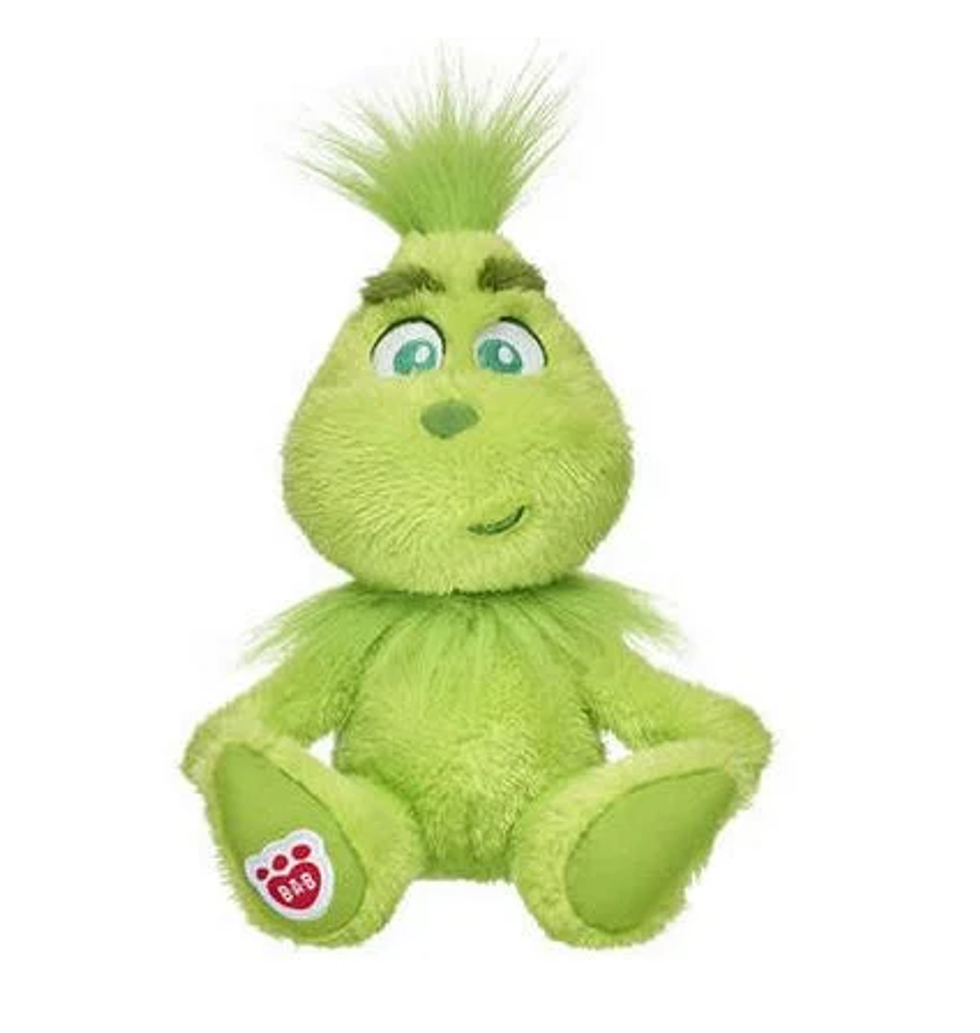 via: Build A Bear
A full-sized adult Grinch or the little baby option! Either one will steal your heart!
I think I'm getting too excited over all these products and we're not even at the main event yet!
It's nice to dress-up or add that extra bit of effort for the festivities. And it doesn't get better than a bit of pampering, does it?
This Christmas, would you consider getting your nails done but with a Grinch-inspired twist?
The world has been introduced to some dazzling sets of personalized nail art. One particular pair has taken things a little too far, but we'll get to that a little bit later. We'll have the good news first.
Check out this very pointy version!
And these bold nails... I love them!
These must have taken a while!
And this last pair might not be as dazzling as the previous ones...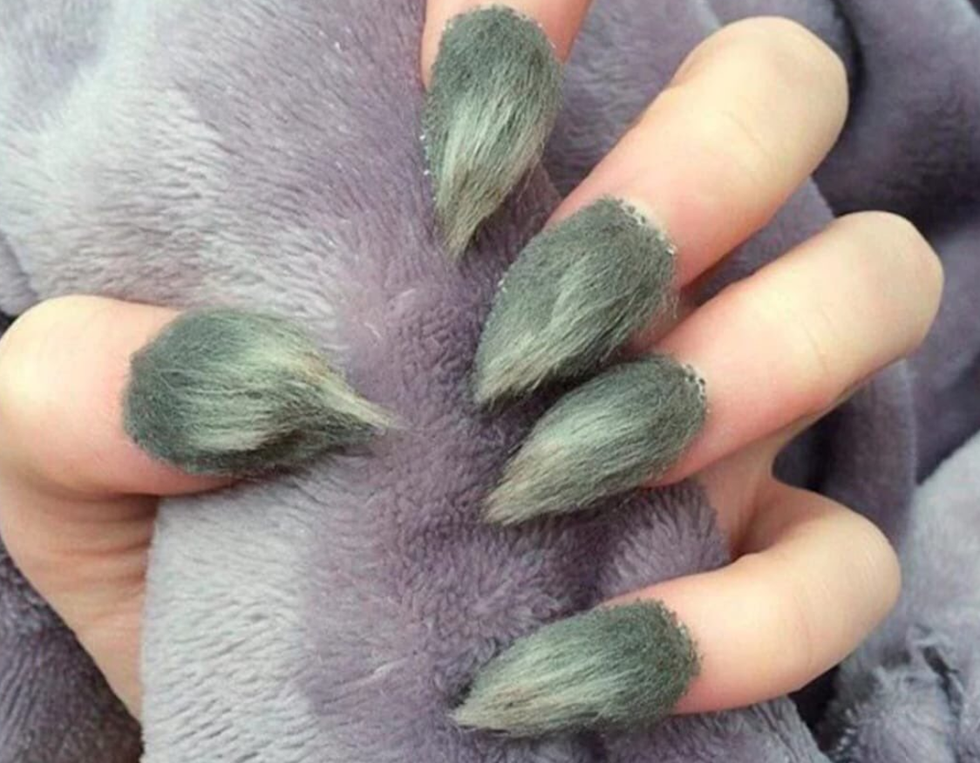 via: Twitter
Where do I even start with these monstrosities?
Why are they furry?
What happens when they get wet? I mean, you're going to have to wash your hands, right? And then you're just going to have soggy nails!
One Facebook user even questioned: "Does she have to blowdry her nails after a shower?"

via: Facebook
Truthfully, it seems likely. Unless she prefers them wet? God knows!
The nails were added to a Facebook group called: "That's It, I'm Nail Shaming."

via: Facebook
Facebook users have resorted to roasting her online for her poor decision to get hairy nails.
Another savage comment read: "I thought I was looking at mould."

via: Facebook
Big yikes.
I'm all for using your imagination, but if it involves furry nails... then I'm out.
If you're feeling particularly festive, despite Christmas still being forty days away, then I have the perfect read for you! Just keep scrolling...