Relationships are hard, and when they end, there can be some hurt (and bitter) feelings. Sometimes those people lose track of the fact that social media is pretty much open for all to see and they vent those frustrations online.
But there's the fact, however, that many of these people happen to have angry, spurned exes who also own Facebook accounts. This is what happens when these people let their guard down and forget their ex is watching.
Someone forgot that divorce doesn't mean they're not still Facebook friends.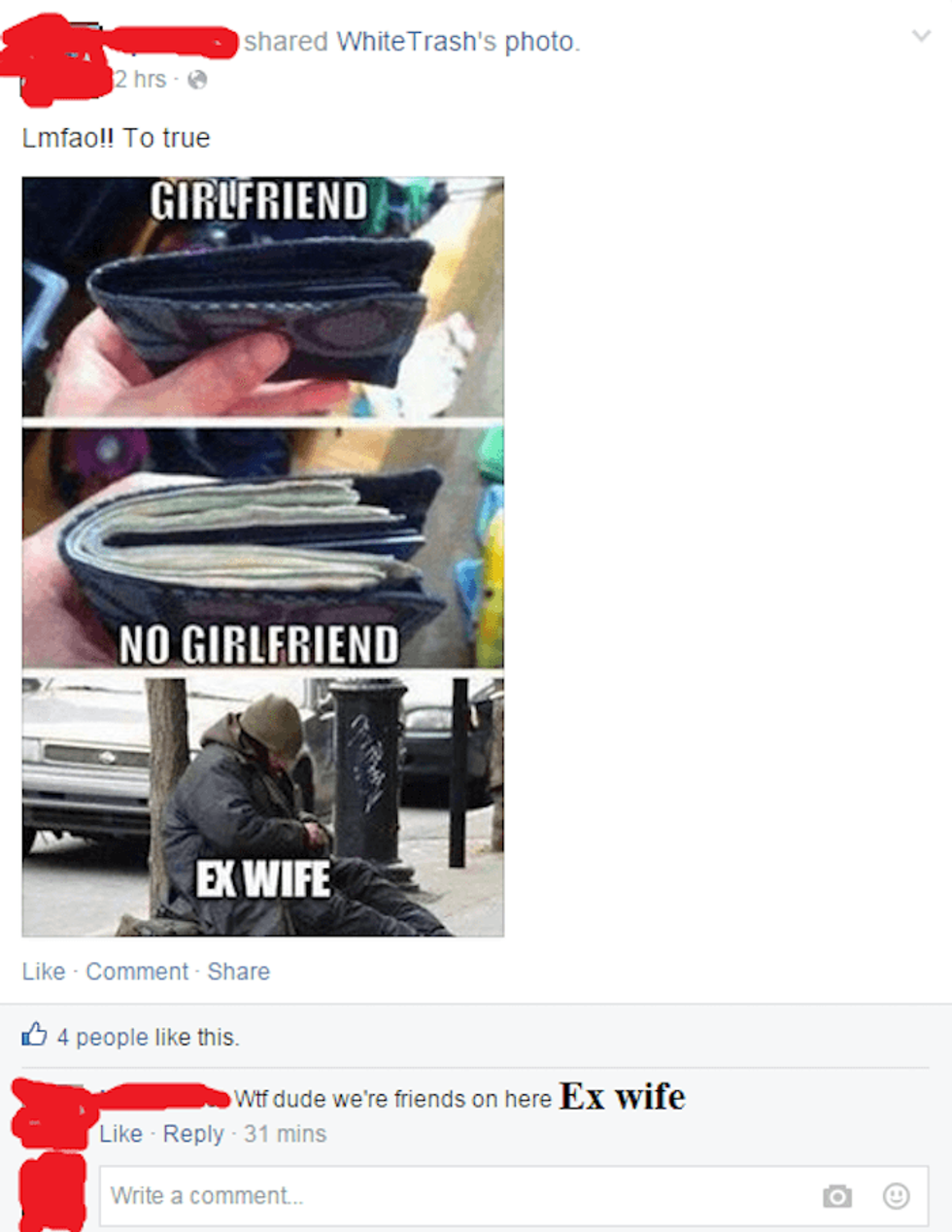 via: Imgur
Ex marks the spot.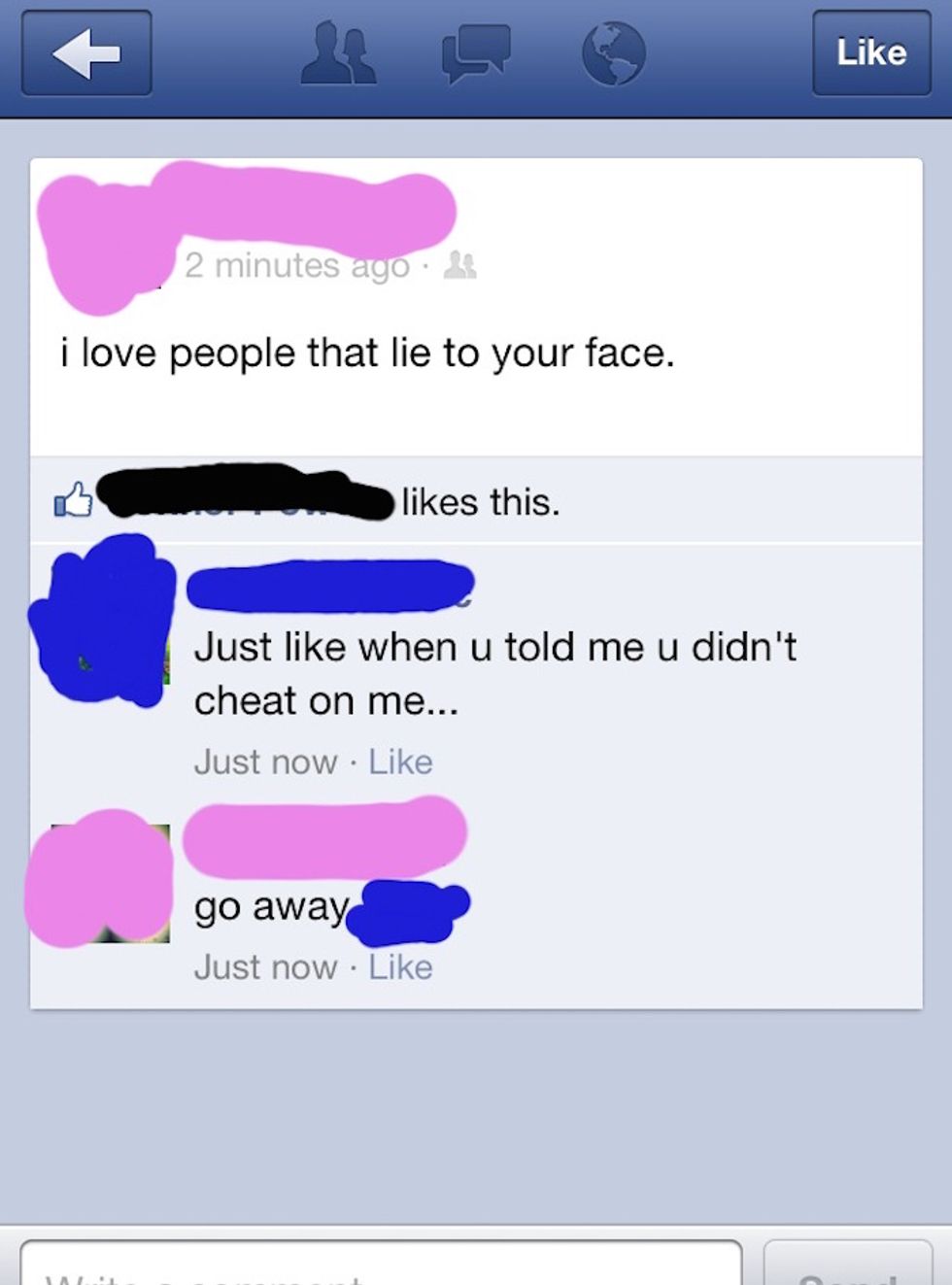 via: Imgur
Do NOT diss the facial hair.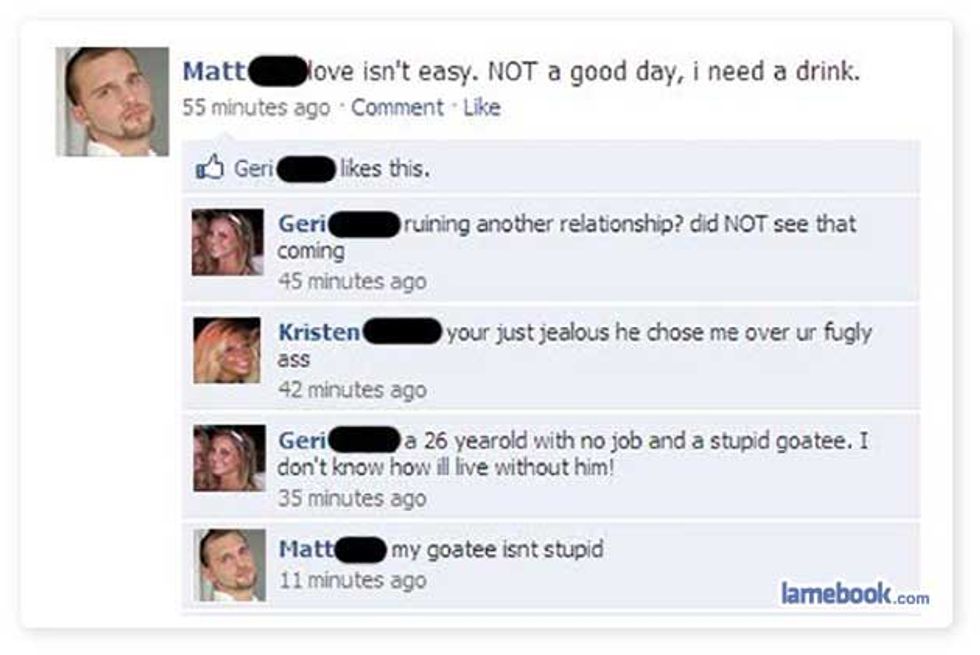 via: Lamebook
See you in court!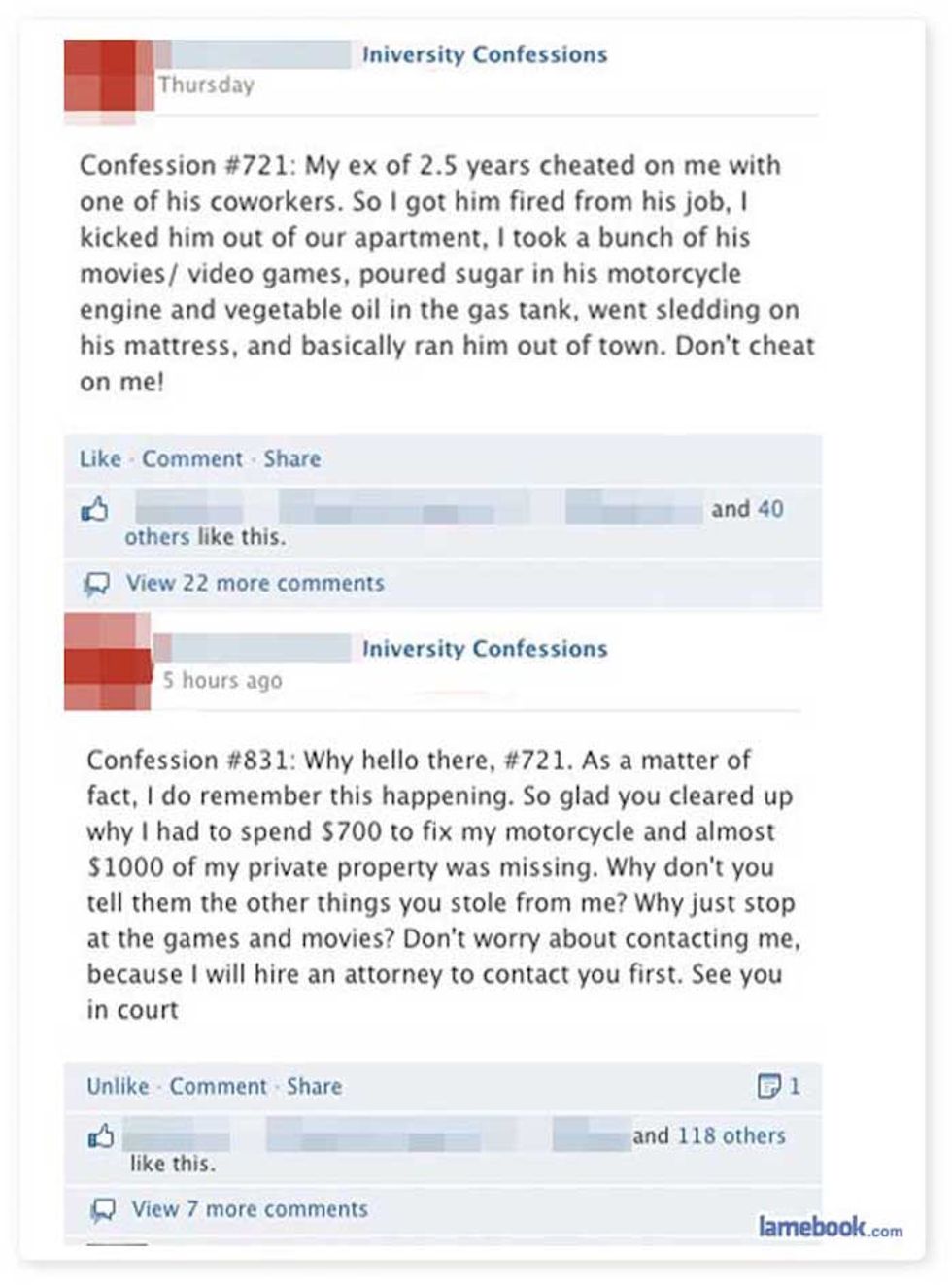 via: Lamebook
She might have a point.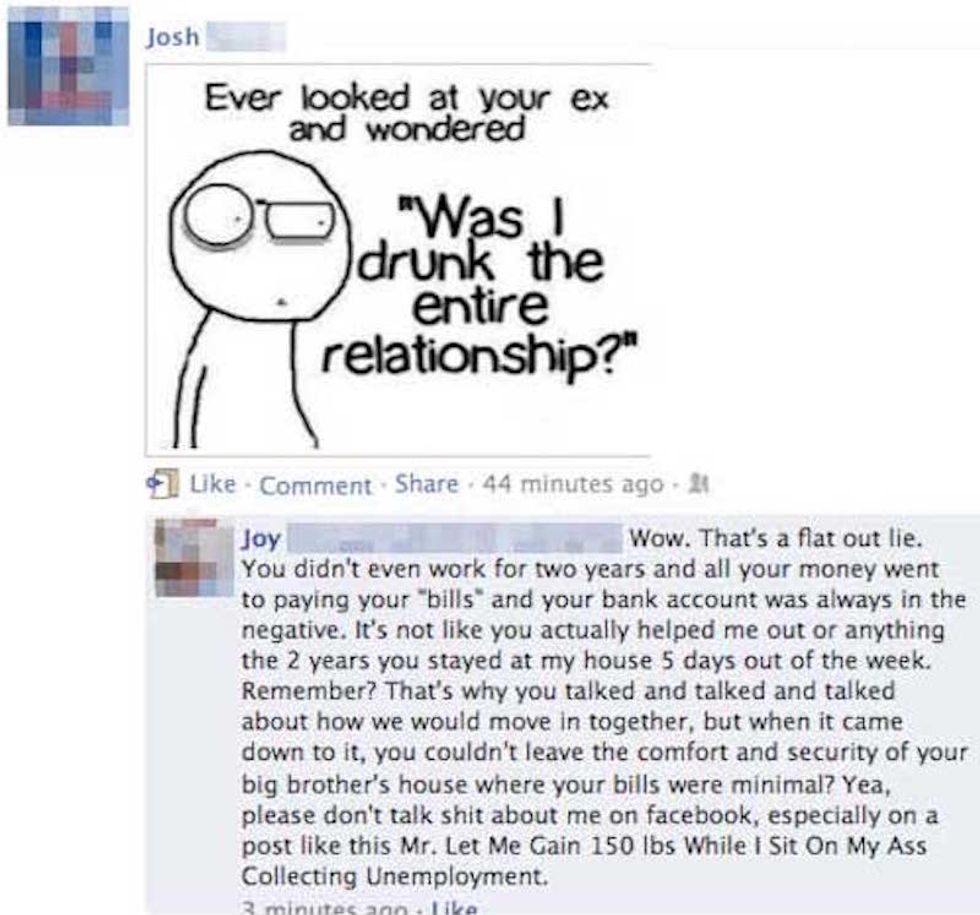 via: Lamebook
Punctuation is hard.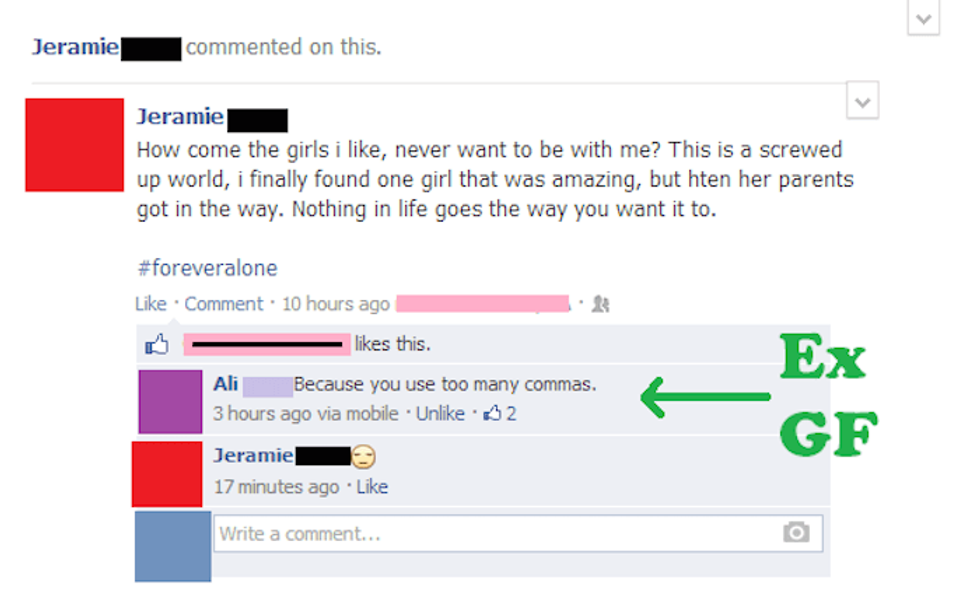 via: Imgur
Strike one and strike two...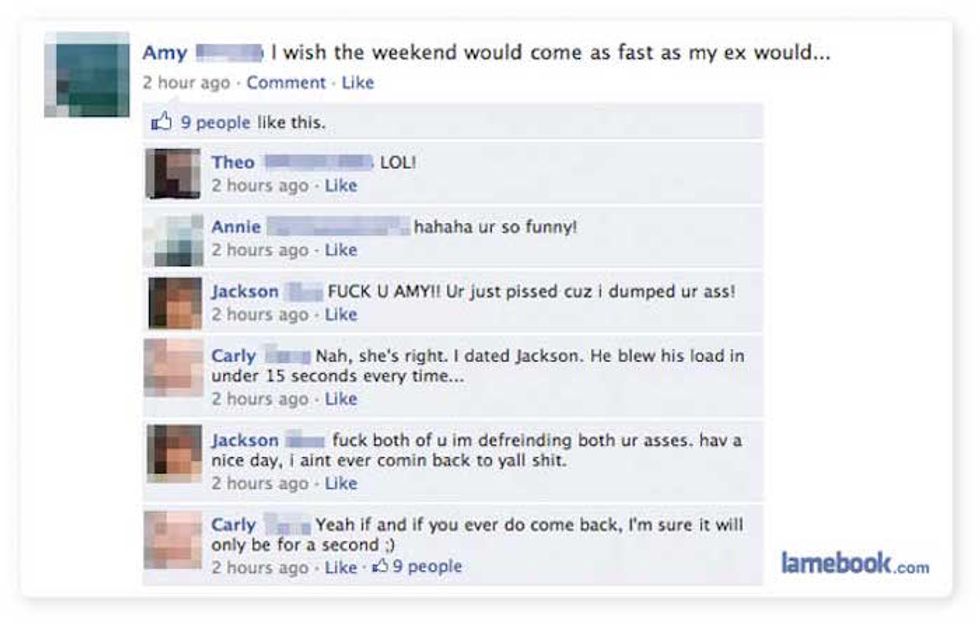 via: Lamebook
Silence speaks volumes.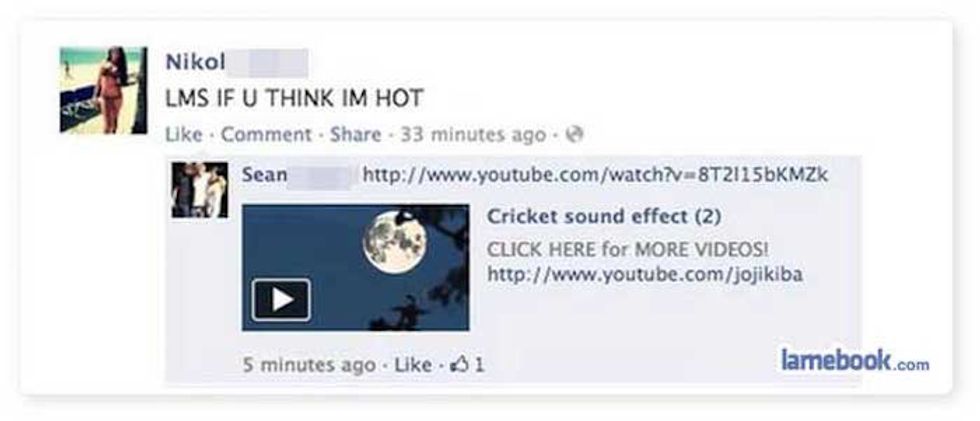 via: Lamebook
Is she still laughing?

via: Imgur
She's literally still burning for him, and not in a good way.

via: Lamebook
Keep it classy.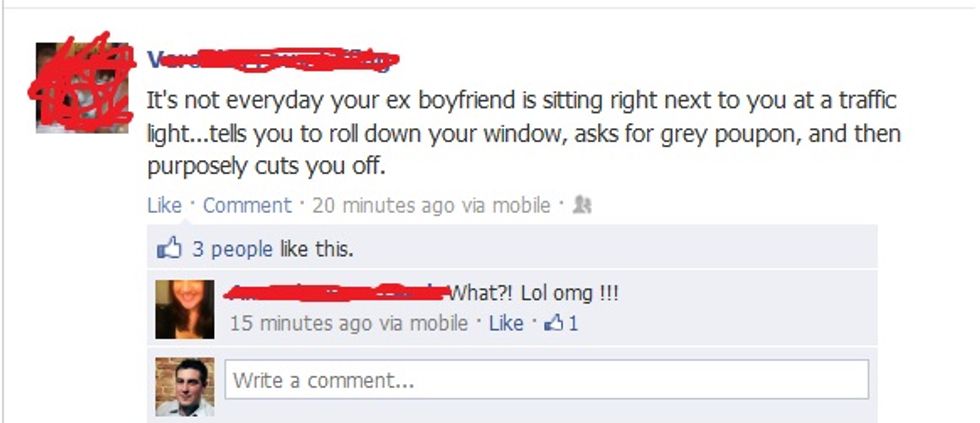 via: Imgur
To summarize: