During the cold and rainy months, there's really nothing quite as good as a trusty old puffer jacket, is there?
Well, what if I told you that the puffer jacket dress exists? You wouldn't believe me, I know... But it's true! Some ingenious designer over at Moncler has created a hybrid between the staple puffer jacket and a dress, and the result is, ahem, interesting, to say the least.
Keep scrolling to see the cozy creation, and to hear where you can get your hands on one of your own...
Dressing for winter is no easy task.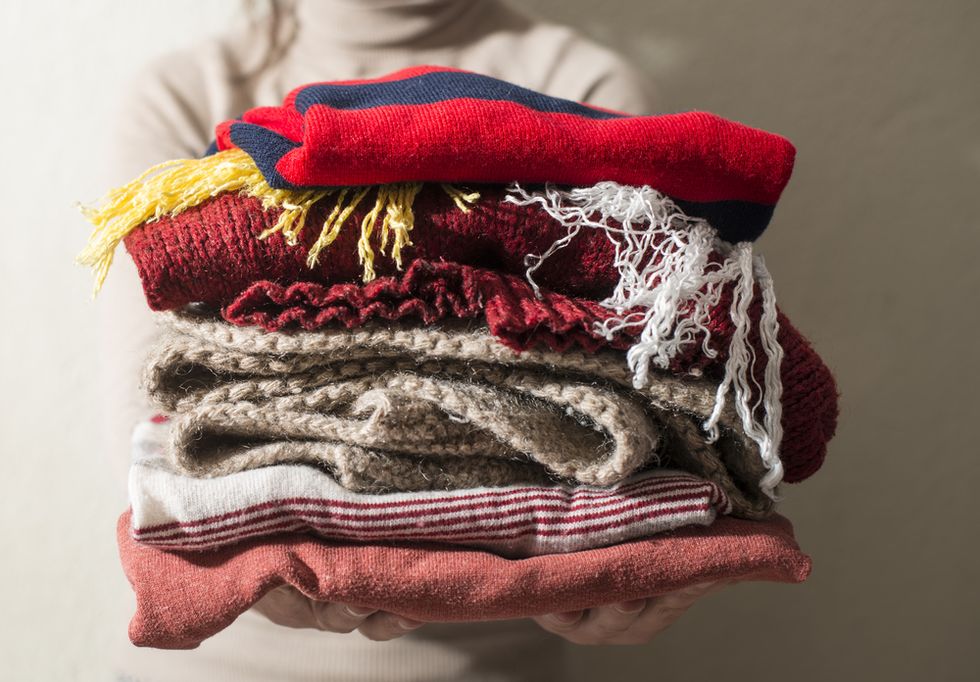 via: Shutterstock
The winter months bring with them an array of (mostly awful) weather conditions, so dressing appropriately can be difficult.
For starters, it's constantly freezing...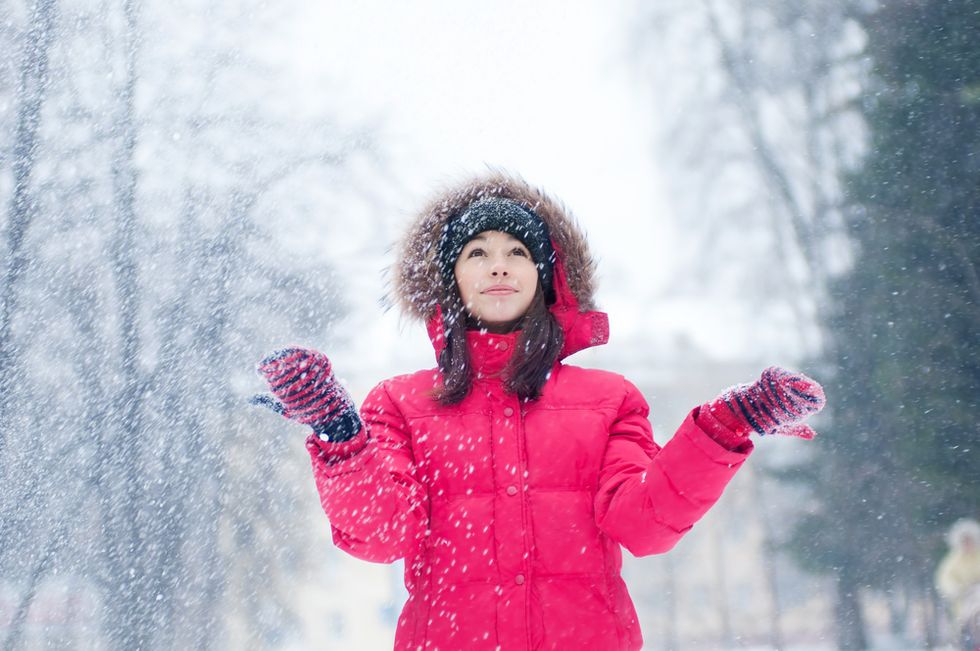 via: Shutterstock
And to top it all off, it's usually raining or snowing. Lovely.
So when we want to dress up a little bit...
We're usually completely screwed because we simply need a big, cozy puffer jacket to keep us warm. Health and safety before fashion, guys!
But the answer to this fashion-related issue may have been solved...
Because the designers over at the Italian brand, Moncler, have created a hybrid between a puffer jacket and a dress.
Yes, you read that correctly.
A puffer jacket dress now exists, and they're available to buy right now. Well, that's if you want to buy one...
I know what you're thinking...
How on earth can a puffer jacket/dress hybrid be possible? And how can it possibly look good?!
Well, wonder no more.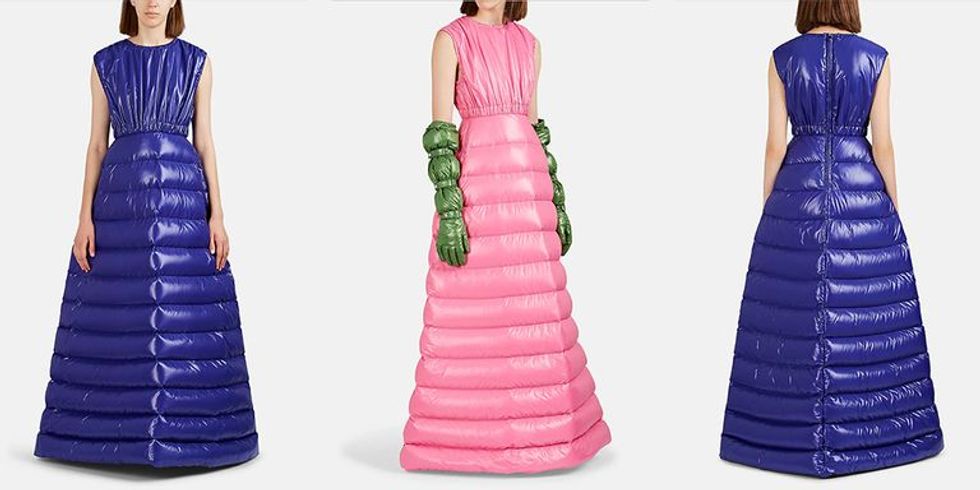 via: Barneys
Because here they are, in
all
their glory. Perfect for a more glamourous snowball fight, aren't they?
They're really quite the find.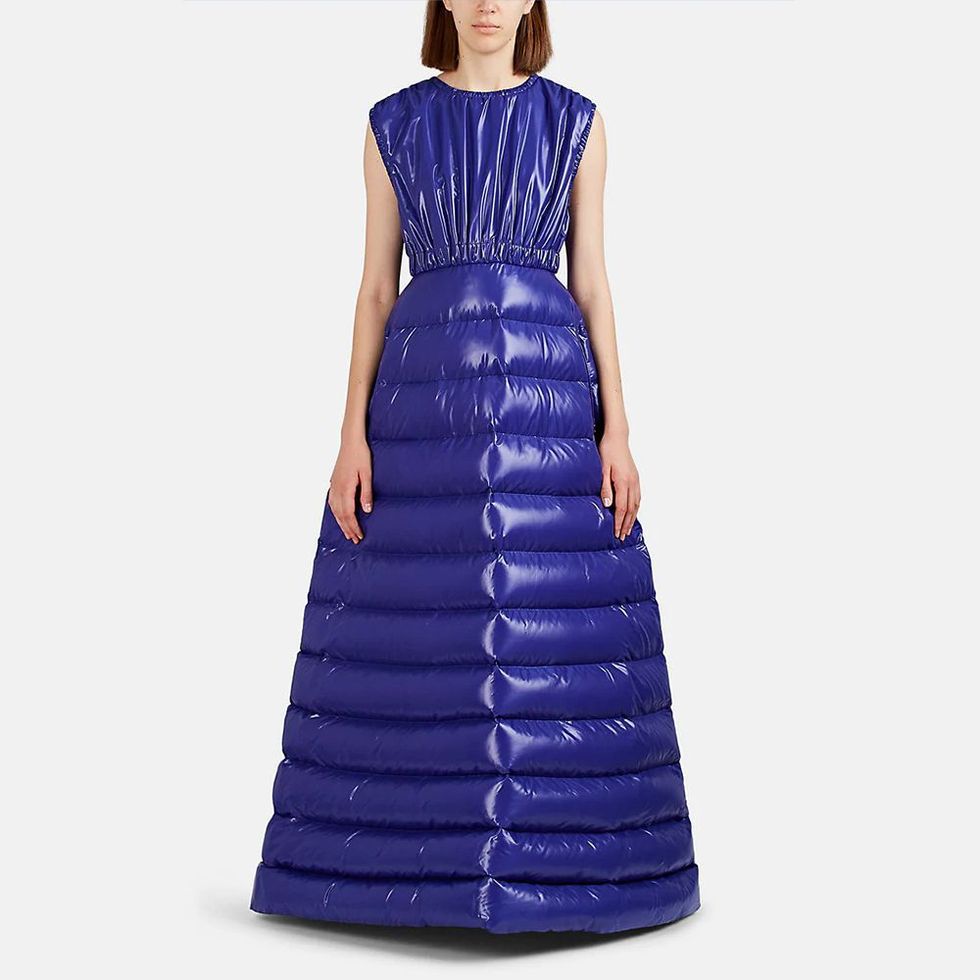 via: Barneys
The Down-Quilted Long Puffer Dress is available now at Barney's and comes in tantalizing shades of cobalt blue and baby pink.
The sleeveless garments feature a high neckline...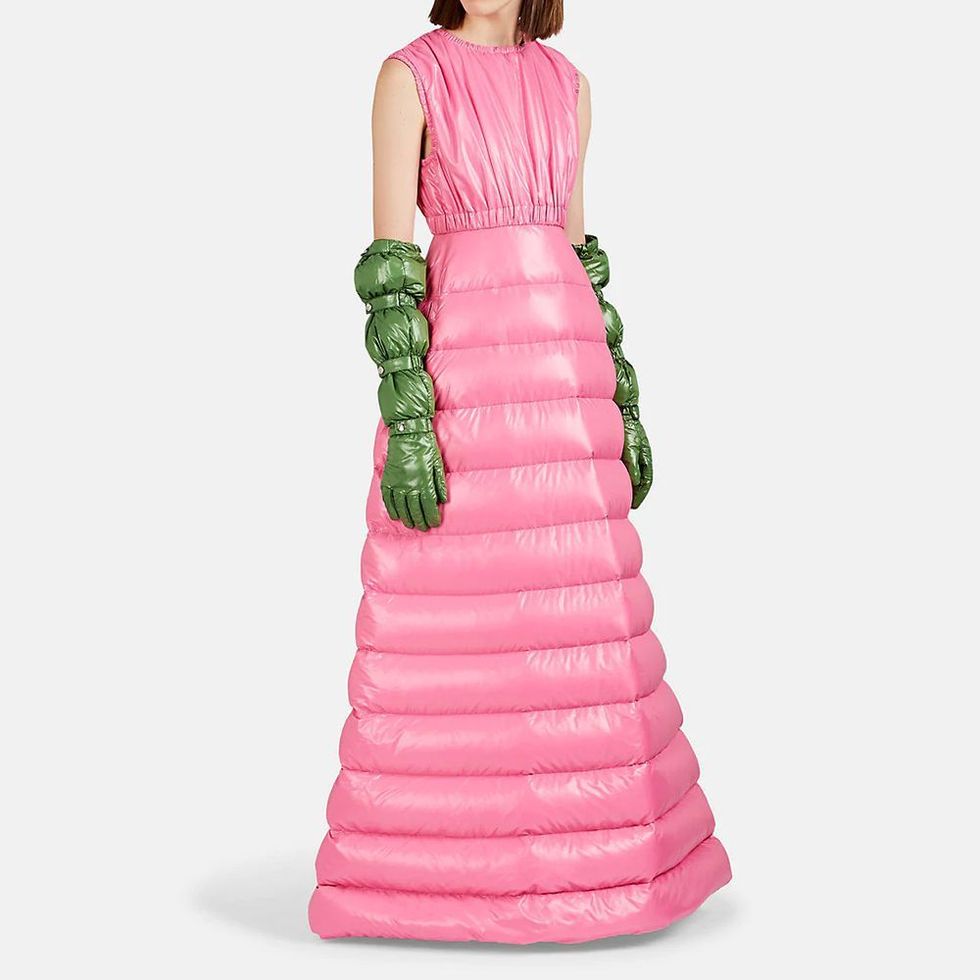 via: Barneys
And the
warmest
quilted skirts you may ever lay your eyes on. Oh, and you can even buy matching green puffer gloves, of course.
But what's the catch?
The dresses come in at a hefty $2,710 each. Oh, fashion, you will be the death of me! If these gorgeous garments aren't quite in your price range, keep scrolling to see a list of this year's whackiest fashion trends, which include socks and crocs... Makes the puffer dresses look almost reasonable, don't they?